10 Best Store-Bought Appetizers for Thanksgiving
While waiting for Thanksgiving's main event to commence, it's common to nosh on appetizers and catch up with family and friends. Although we're all for having a fun-filled social hour, mixing bite-sized, calorie-laden fare with chatter can lead to distracted eating, dizzying calorie intakes and a full stomach before dinner even begins.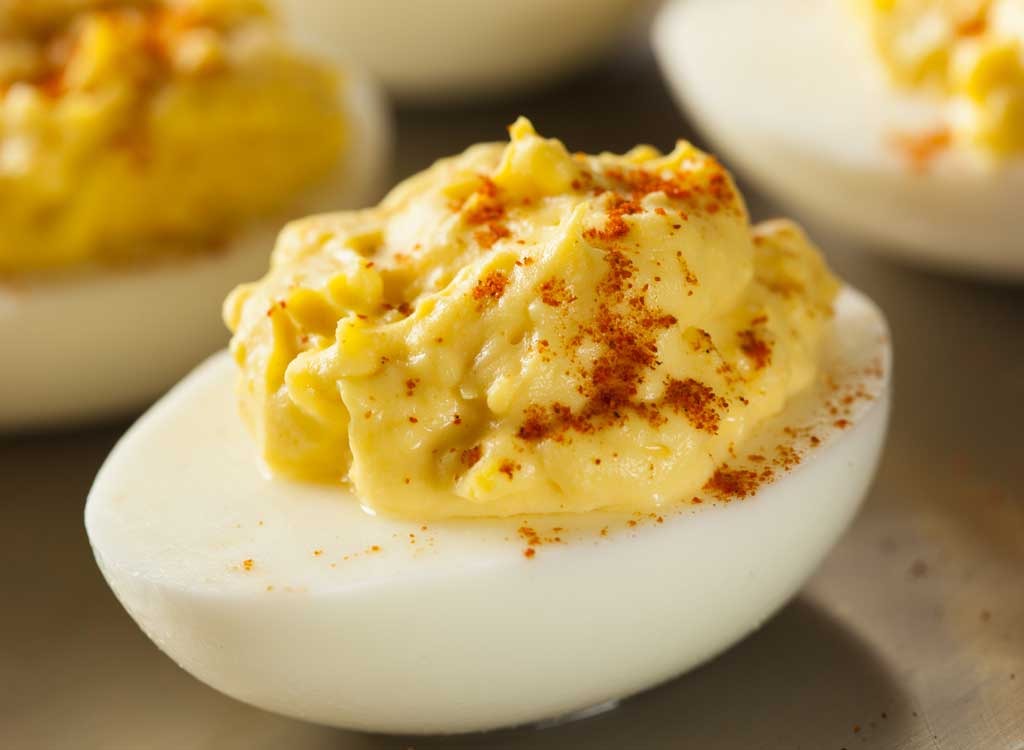 In fact, most people take in 2,000 to 4,000 calories on Thanksgiving Day with up to 500 of those calories coming from appetizers alone, according to Lisa Moskovitz, R.D., founder of The NY Nutrition Group. Luckily, there's no need to pass up hors d'oeuvres all together in the name of weight loss. It's possible to serve a delicious spread your guests will love without stuffing them to the brim. The trick? Look for low-cal foods rich in filling nutrients like fiber and protein that will keep the crowd satiated until supper. All of the waist-friendly, easy-to-make options below fit the bill:
Trader Joe's Go Raw Trek Mix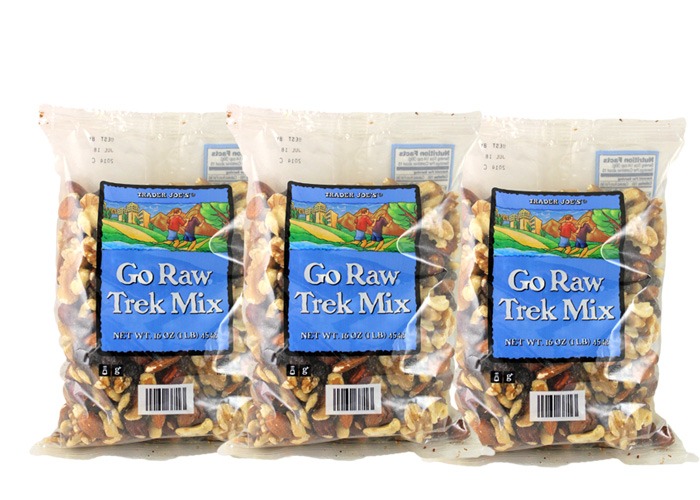 (Per 0.25 cup) 150 calories, 11 g fat (1.5 g saturated) 5 mg sodium, 5 g sugar, 5 g protein
Help your guests take the edge off their appetite with this no-fuss, protein-packed snack. We love the flavorful and crunchy combination of raisins, cashews, walnuts, hazelnuts and almonds—one of these 6 Best Nuts for Weight Loss.Set out a couple of smaller bowls between rooms to give guests a filling snack without encouraging them to down handful after handful.
BelGioioso Fresh Mozzarella and Cherry Tomato Bites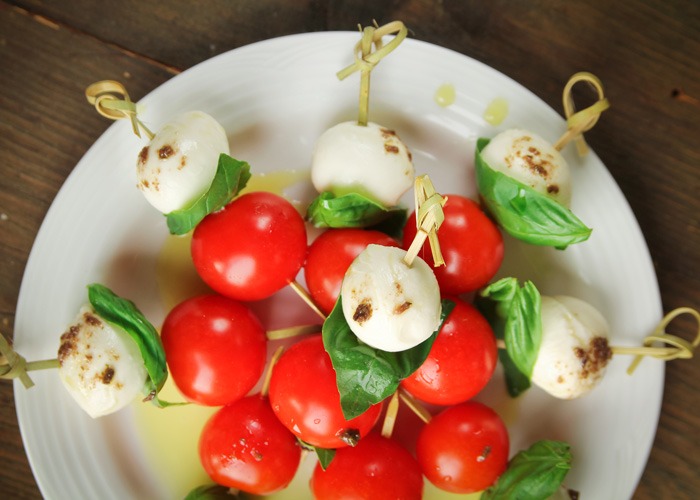 (1 oz. cheese and 1 cherry tomato) 73 calories, 5.03 g fat (4 g saturated), 46 mg sodium, 0.45 g sugar, 5.15 g protein
You'd be hard pressed to find someone who doesn't love caprese salad. Make a party-friendly version of this favorite by placing a cherry tomato on top of a small mozzarella ball and securing the duo with a toothpick. Drizzle balsamic vinegar on top of the bites and add a dash of salt and pepper. This easy-to-eat treat is the perfect way to kick off any Thanksgiving feast.
Lovera Habanero Stuffed Olives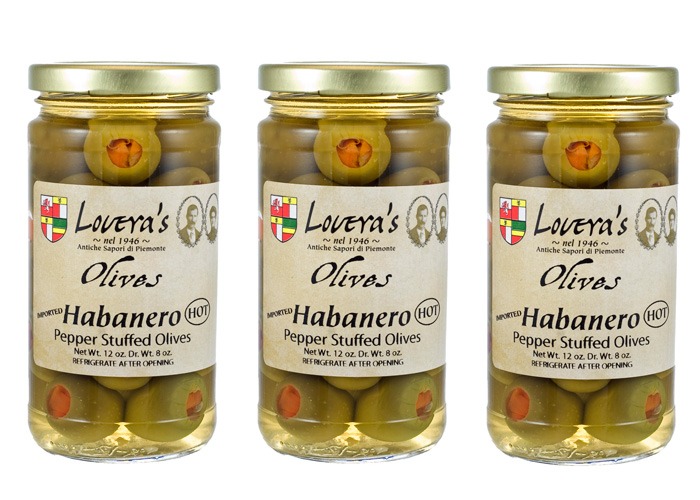 (Per 0.50 oz. serving) 15 calories, 1.5 g fat (0.50 g saturated) 295 mg sodium, 0 g sugar, 0 g protein
This spicy stuffed fruit is the perfect thing for your guests to munch on while dinner is being prepared. The best part? Since they are so low-cal, it's almost impossible for you—or your guests—to over-indulge.
Healthy Deviled Eggs Made with Eggland's Best Hard-Cooked Peeled Eggs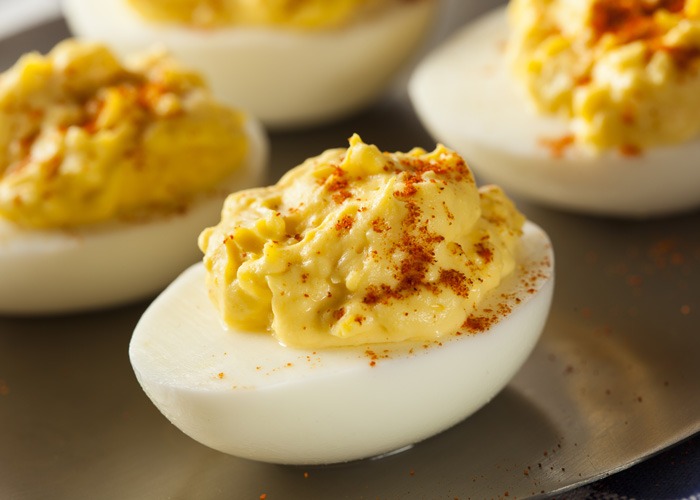 (Per egg) 63.7 calories, 3.5 g fat (1 g saturated), 85 mg sodium, 4 g sugar, 20 g protein
Using eggs that are already boiled and peeled makes it easy to prepare our not so devilish eggs. Since this recipe nixes the heavy mayo typically found in the classic dish, your guests will have room left in their bellies for dinner. Here's how to make a dozen: Cut six eggs in half and scoop the yolks out into a bowl. In the same bowl, combine 1/4th cup of 0% fat plain Greek yogurt, two teaspoons Dijon mustard and pepper to taste. Mash the ingredients together and spoon the mixture back into the egg whites. Top with paprika.
Not sure which yogurt is the best bet for your belly? Check out these 11 Best & Worst Greek Yogurts for Weight Loss.
Shelton's Frozen Turkey Meatballs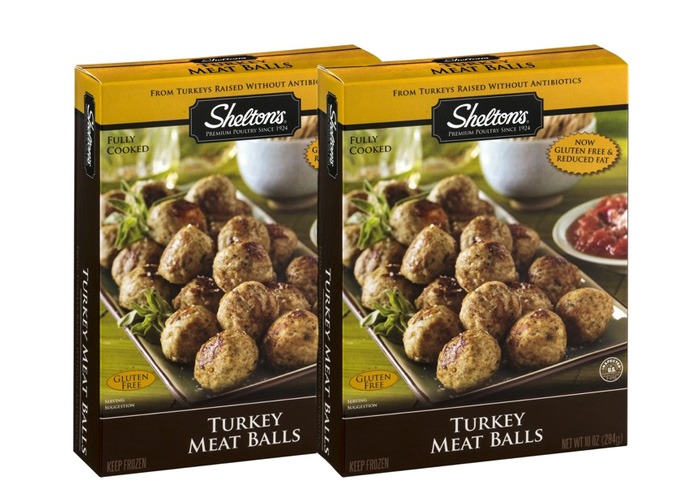 (Per meatball) 30 calories, 0.25g fat (0.25 g saturated), 90 mg sodium, 0 g sugar, 2.5g protein
Turkey meatballs are perfect for cocktail hour, appropriate for Thanksgiving, and easy to prepare. Simply warm them up, pop a toothpick on top and serve with a side of no-sugar added tomato sauce. The protein in these bites will tide your guests over without filling them up and spoiling the big dinner.
Apples with Goat Cheese and Pistachio Spread
(Per slice) 24.5 calories, 0.86 g fat (0.37 saturated), 0.36 g sodium, 2.94 g sugar, 0.65 g protein
Disguise nutrient and fiber-packed apple slices as an indulgent treat by spreading each with half a teaspoon of creamy goat cheese and a sprinkle of chopped pistachios. Your family and friends will have no clue this impressive looking appetizer only took you a few minutes to whip up.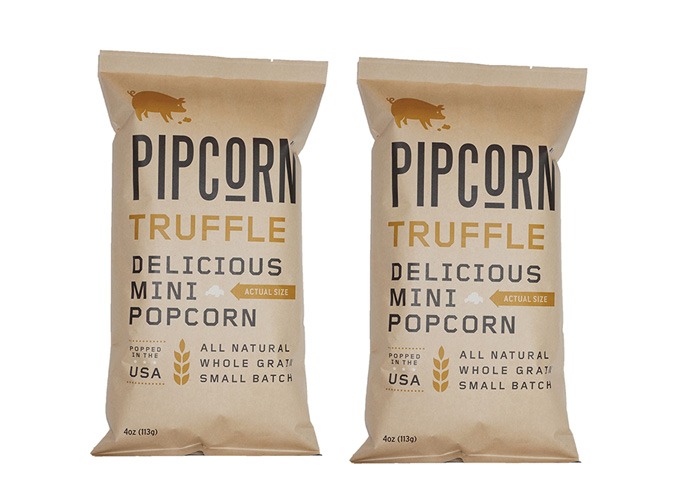 6254a4d1642c605c54bf1cab17d50f1e
(Per 2.5 cup serving) 120 calories, 6g fat (0.5 g saturated), 190 mg sodium, 1 g sugar, 3 g protein
This gourmet spin on America's favorite whole grain snack packs five grams of hunger-busting fiber and is seasoned with just three ingredients: olive oil, sea salt and white truffle. While the popcorn may be miniature (it's about half the size of the classic variety) it packs a major flavor punch that guests are sure to love.
Crudité Served with Hope Dips Organic Kale Pesto Hummus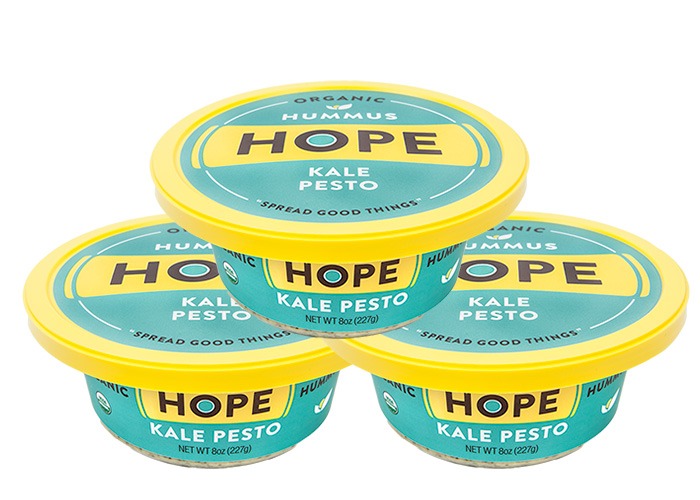 (Per 2 tablespoon serving of hummus) 50 calories, 4 g fat (0.5 g saturated), 75 mg sodium, 0 g sugar, 1 g protein
With this scrumptious fiber-filled hummus out on the table, your family won't even miss the traditional calorie and fat-laden dip served last year. Shake things up further by serving the spread with a mix of unexpected veggies—try raw green beans, baby corn, and endive—and classics such as carrots, tomatoes and celery, one of these 10 Most Filling Weight Loss Foods.
Shrimp Cocktail with Cocktail Sauce
(3 oz. shrimp with 0.25 cup sauce) 158 calories, 0.87 g fat (0.04 g saturated), 684 mg sodium, 7.10 g sugar, 20.82 g protein
Low in saturated fat and packed with protein, a shrimp cocktail is a simple yet iconic party snack that guests always enjoy. It packs just enough substance to keep guests' tummies from rumbling while you're busy in the kitchen without filling them up so much they'll spoil their appetite. Note: If your guests have high blood pressure, look for low-sodium cocktail sauce instead of traditional salt-filled varieties.
Just Pure Foods Spicy Jalapeño Tomato Chips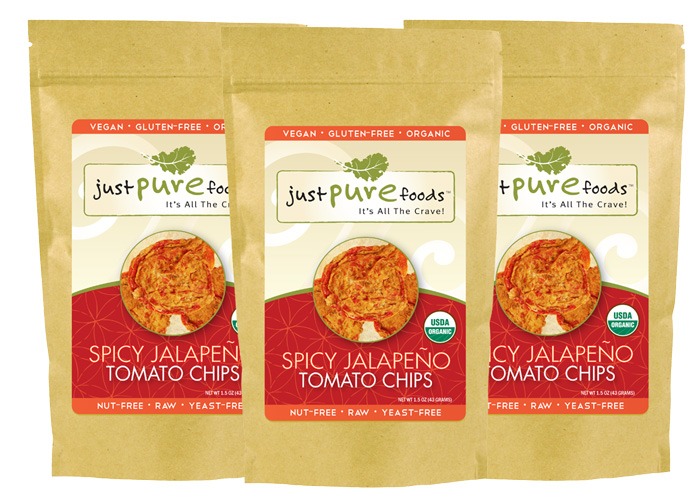 (Per package) 160 calories, 2 g fat (0 saturated), 480 mg sodium, 8 g sugar, 6 g protein
This spicy gluten-free snack is sure to become a new party favorite among health-conscious and chip-loving guests alike. They are super low-cal and loaded with fiber, so they tide the crowd over without stuffing them to the brim.
Looking for more fiber-filled snacks? Check out these 11 Best High-Fiber Foods for Weight Loss.
Eat This, Not That!
Inspired by The New York Times best-selling book series, Eat This, Not That! is a brand that's comprised of an award-winning team of journalists and board-certified experts, doctors, nutritionists, chefs, personal trainers, and dietitians who work together to bring you accurate, timely, informative, and actionable content on food, nutrition, dieting, weight loss, health, wellness, and more.
Read more about Eat This