We Tried 5 "Secret Sauce" Varieties & This Is the Best
Take a cue from the Big Mac and try this creamy dressing.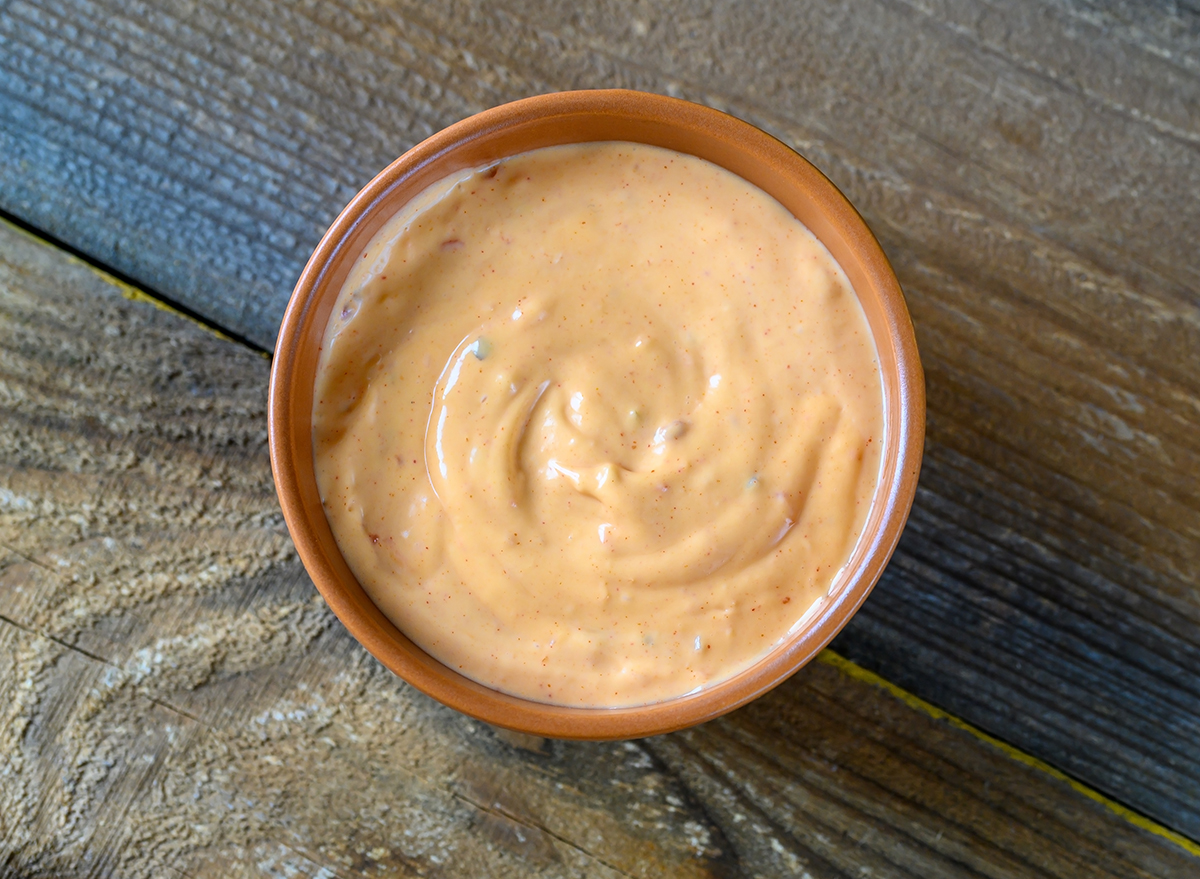 If you thought I had a passion for ketchup and barbecue sauce, don't get me started on secret sauces. Specialty condiments hold a special place in my heart. They add a squirt of pizzazz to burgers, make a spectacle of dipping fries and onion rings, and add personality to the average meal. So when I go out to eat, you can bet your bottom dollar I'm ordering my food with a side of the restaurant's specialty sauce. Sometimes I'll order extra if it tickles my taste buds.
But while you might associate secret sauces with fast-food restaurants, it is my duty to relay to you, dear reader, that grab-and-go joints like In-N-Out, SmashBurger, and Chick-fil-A don't have a monopoly on these extraordinary condiments. If you look hard enough, there are a select few secret sauces sitting pretty on your grocery store's shelves. Of course, not every recipe is created equally, nor do they all taste the same. So I decided to taste them for you.
Below, I rank three store-bought bottles of secret sauce and two homemade creations using condiments I had on hand. Read on to find out how they measure up. And for more, don't miss these 15 Classic American Desserts That Deserve a Comeback.
Sweet Baby Ray's Secret Sauce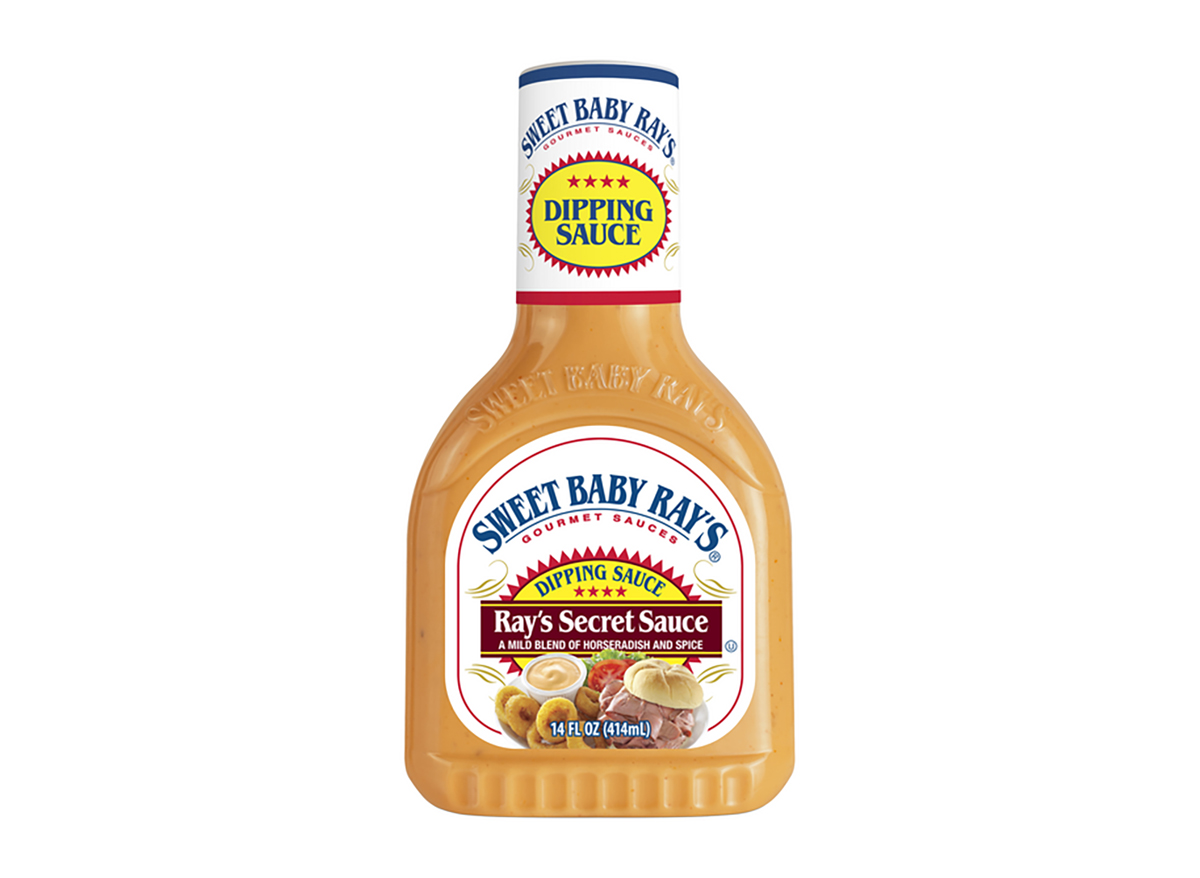 If you like the taste of horseradish, then you'll love this secret sauce from Sweet Baby Ray's, because it's pretty much the only flavor that comes through. The second ingredient on its label is distilled vinegar, and seventh down the line, after egg yolk, corn syrup, and high fructose corn syrup, is horseradish. Aside from the egg yolk, there isn't much in the recipe to turn down the heat. Plus, the sauce is seasoned with spices like paprika and turmeric to hone in on that tangy profile.
I was a little disappointed in Sweet Baby Ray's on this one. I don't hate it, but I don't love it, either.
And if you love cooking, sign up for our newsletter to get daily recipes and food news in your inbox!
Secret sauce with a side of pickles? Sure! Rumor has it that Trader Joe's has a secret sauce floating on its shelves. Unfortunately, it's selling out quickly and may be hard to come by in your area. If that's the case, the condiment is a wildcard of a mixture that is, essentially, a mix of ketchup, ranch, and, wait for it, relish. Because I couldn't snag a bottle myself, I decided to make a version of the sauce at home. The verdict: It's not bad. At all. No, it's not my favorite concoction on this list, but I'd definitely slather some on a burger or chicken sandwich for a change of pace (or taste). If you're a fan of pickles, give this combo a try.
Hidden Valley Ranch Secret Sauce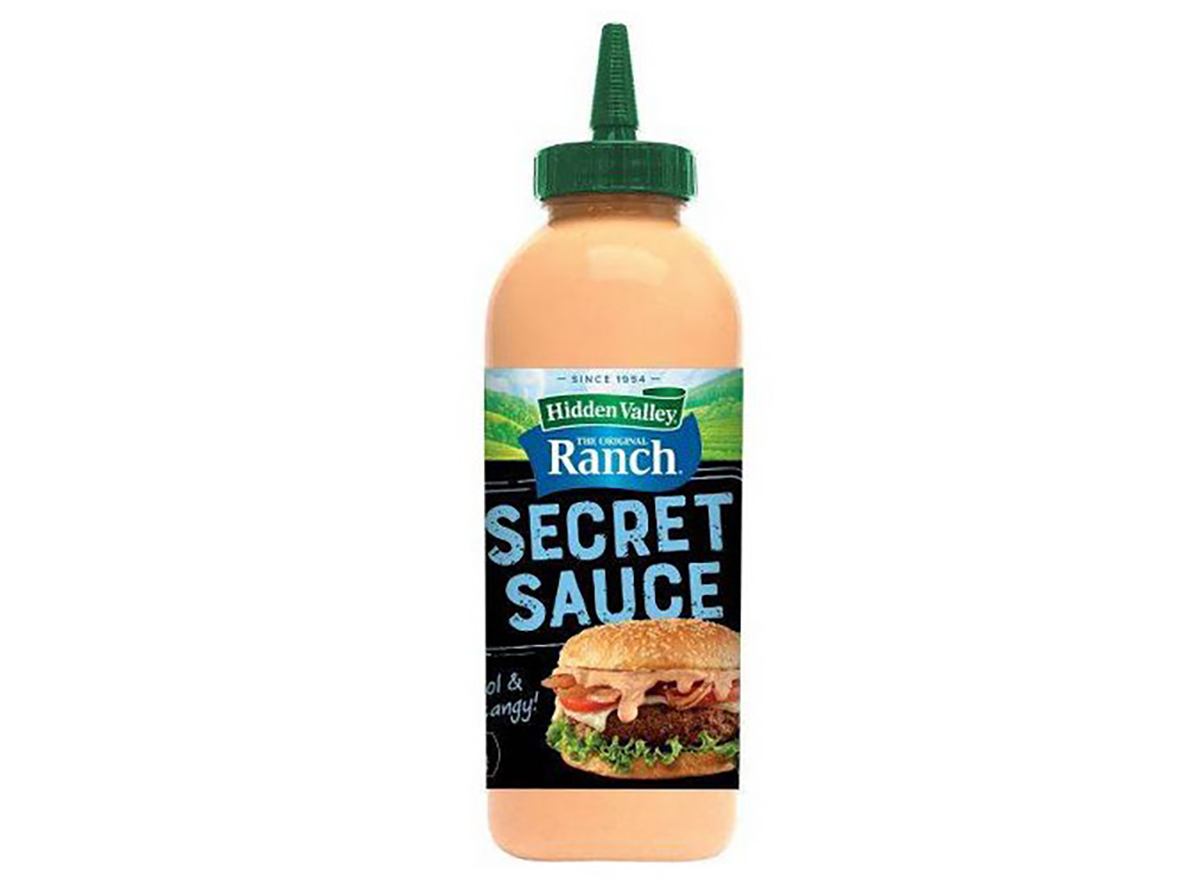 Admittedly, I'm not a diehard Hidden Valley Ranch fan like I know so many of you are. (Please don't @ me; condiments come down to personal preference, and it just so happens that I'm very picky on the matter.) That being said, the brand's secret sauce is a solid choice when you're in the mood for a flavor profile that's a little more interesting than your average bottle of mustard or ketchup.
The first thing I noticed about Hidden Valley Ranch's Secret Sauce was its texture. Like its signature salad dressing, the secret sauce is creamy, which I attest to its garlic-y, buttermilk base combined with molasses and tomato purée. The condiment also comes seasoned with herbs like onion and garlic. It's an elevated ranch dressing you should definitely try.
Sir Kensington's Special Sauce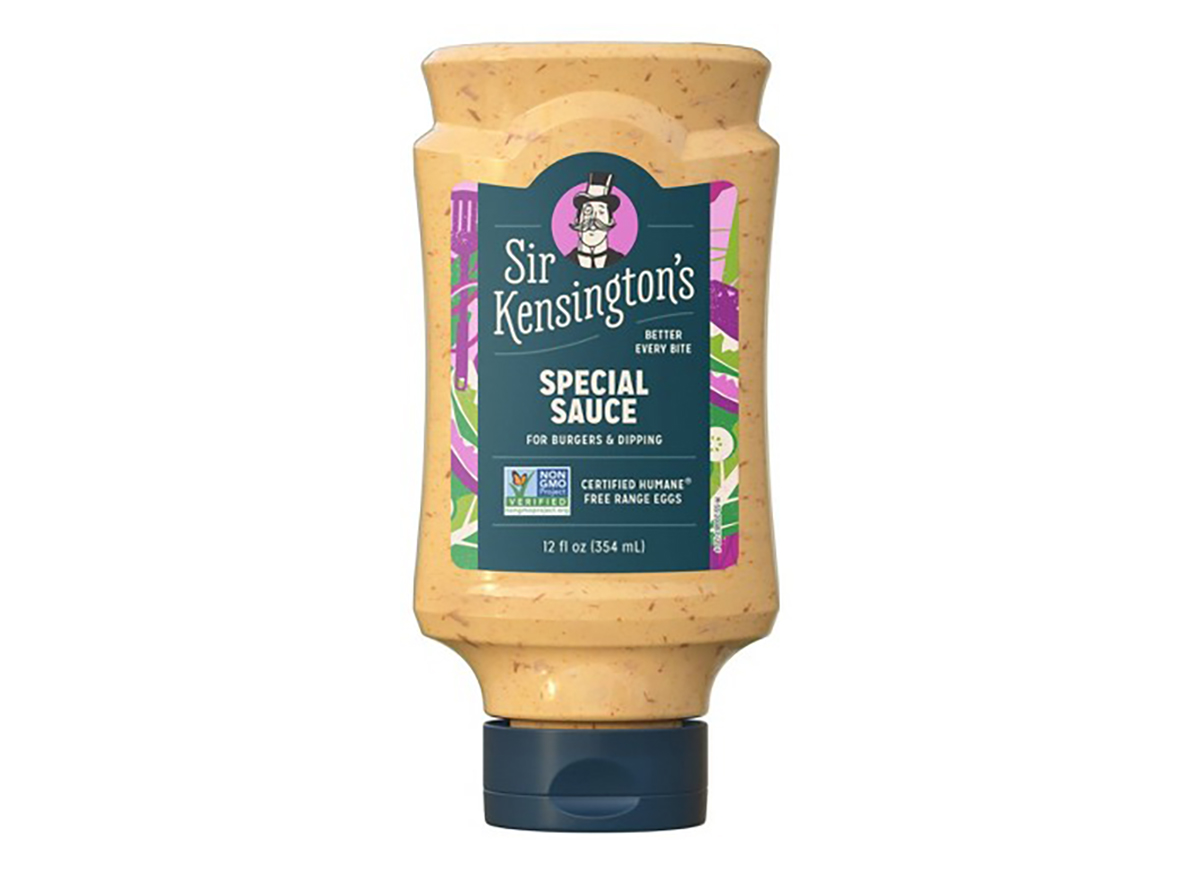 I first discovered Sir Kensington's line of condiments when I taste-tested different ketchups back in March, and it was love at first bite. I've been obsessed with the brand ever since, so when I saw the label made its own special sauce, I had a premonition of sorts that the bottle would be a winner as soon as I tossed it into my cart. I'm happy to report that my spidey senses were on point.
Sir Kensington's Special Sauce has a gorgeous orange color and a satisfying tang. Consider the condiment a dressed-up mayo with all the flavorful fixings. Paprika, mustard, pickles, vinegar, jalapeño peppers, and garlic add a unique zest to each and every bite. First, I used it as a dipping sauce for tater tots, but the taste was so good, I wanted it on everything. So, I slathered a liberal amount on my cheeseburger, too.
One of the easiest ways to make a restaurant-level secret sauce at home is to simply mix some ketchup with ranch. And while normally I'd say to just go with a store-bought bottle if you want your homemade burger to taste like takeout, DIY kranch is a solid alternative if you can't make it to the store. I also love this option because you're in control of your ketchup-to-ranch ratio, so you can add a little more or less of each, depending on your taste preferences.6254a4d1642c605c54bf1cab17d50f1e
And, hey, if you feel like mixing things up even further, get fancy and experiment with other additives like different kinds of mustards, mayo, and seasonings. Who knows what you can create?