How Bob Harper Is Bouncing Back From His Heart Attack
Bob Harper reveals how he's revamping everything from his meal plan to his exercise routine after a heart attack nearly took his life.
Fans around the world were stunned by the news that The Biggest Loser star and fitness professional Bob Harper had a heart attack back in February 2017. The man who'd inspired so many to achieve their health and fitness goals seemed capable of virtually anything, but it seemed the one thing he couldn't do was outsmart his family history of heart disease.
"I had what they call a 'widowmaker,'" Harper related to TODAY host Savannah Guthrie, noting his particular condition's shockingly low survival rate —just 6 percent.
After his heart attack nearly cost him his life, Harper has had to change his lifestyle dramatically, switching up his workout routine, how he eats, and even how he spends his leisure time. Find out how how the 51-year-old fitness buff is bouncing back below, and then check out more advice from the trainer with these 15 Rules from Bob Harper to Lose Weight Fast.
Harper is opting for a less rigorous, more relaxing workout routine as he rebuilds his strength. "Woke up ready for another yoga class. Feeling good. #heartattacksurvivor," Harper Instagrammed in his yoga gear on April 10.
He's Adopted a Mediterranean Diet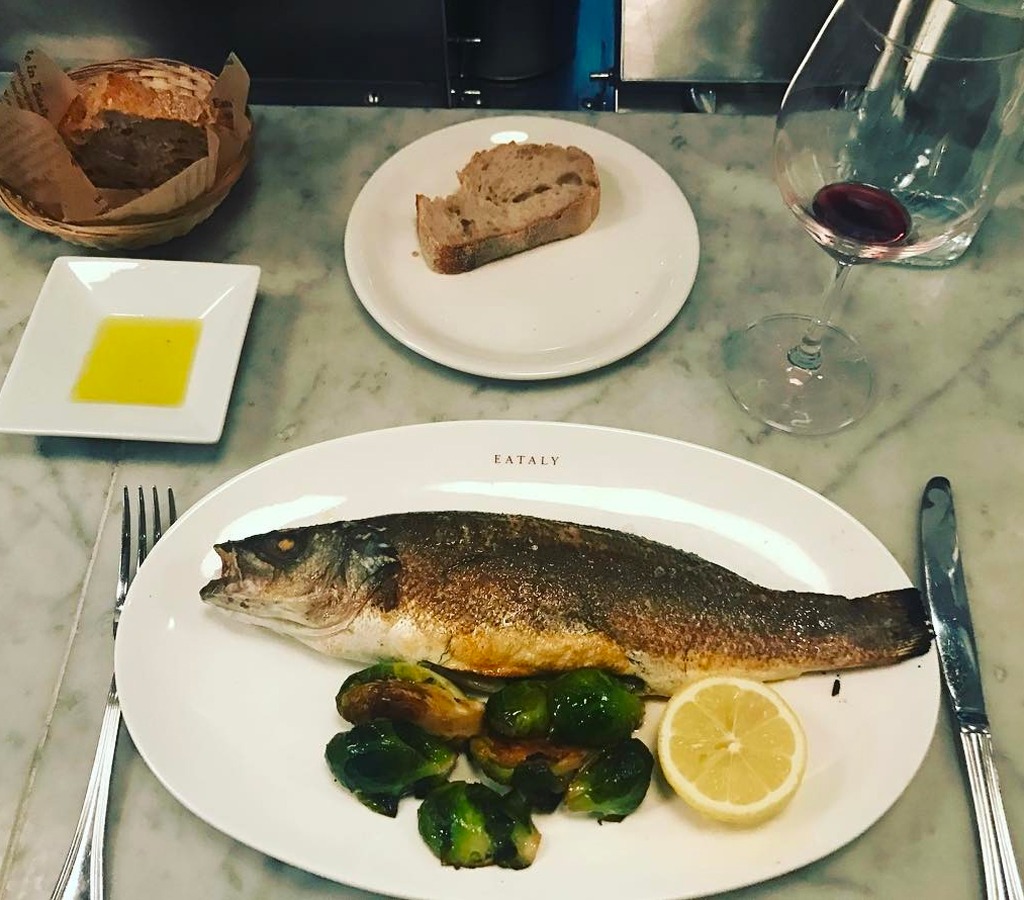 "Since my heart attack, my doctors have suggested more of a Mediterranean Diet so tonight's dinner is branzino with Brussels sprouts and I started with a salad. #heartattacksurvivor," Harper told his Instagram followers in March. Start reducing your risk of cardiovascular disease by adding the 30 Best Foods For Fiber to your menu!
Harper's love of high-intensity workouts is well-known, but he's skipping CrossFit for now until he's all healed up. "I'm gonna miss doing #crossfitopen2017 this year with my #crossfitfamily," Harper Instagrammed in March. "The only exercise I can do right now is walking KARL [his dog] around the city and in the park."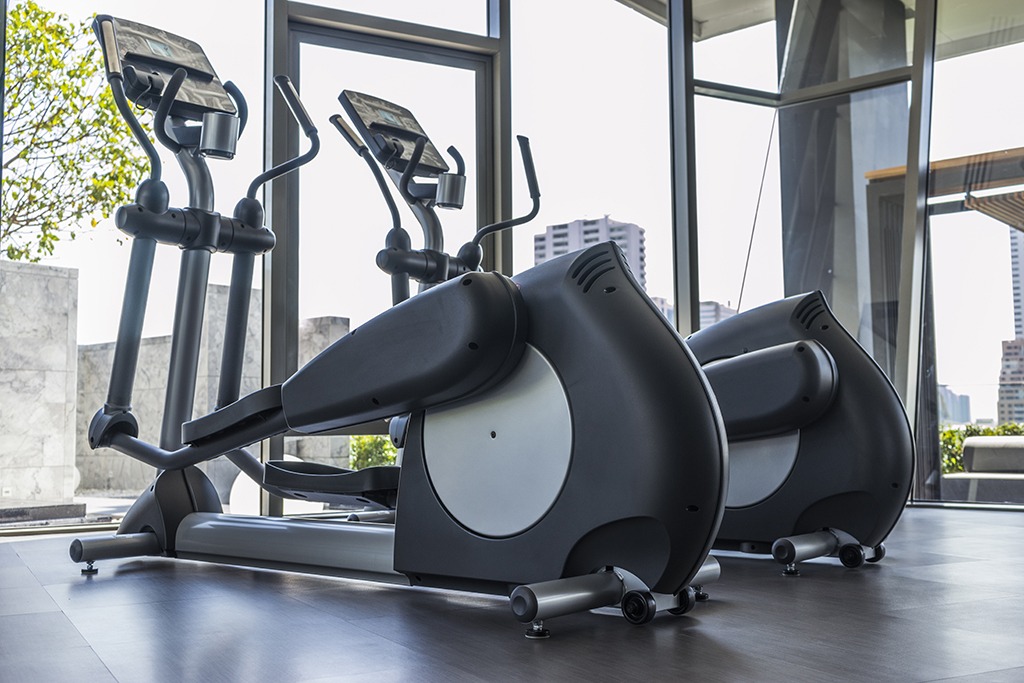 After revisiting the gym where he nearly died with neurologist Dr. Hazem Shoirah on an episode of The Rachael Ray Show, Harper was candid about just how difficult returning to the scene of his near-death experience was.
"It's upsetting for me because this has always been the place that I love coming to, and now I'm kind of afraid. And I'm not used to feeling like that… Working out has defined me in so many ways, and things are just different. Things are different now."
He's Starting From Square One
Harper may have spent his life teaching other people how to get fit, but his recovery program has him switching from teacher to pupil. "Well while all of my @crossfit family is getting ready for the 17.3, I'm walking on a treadmill doing a stress test. Talk about starting back at SQUARE ONE. I plan on being the BEST STUDENT," Harper told his fans on March 9.
He's Trying to Change the Law
"First of all, I will never work out in a gym that doesn't have people that are certified with CPR and that don't have AEDs. I want to go and make it a law in all 50 states that they should have that," Harper told Watch What Happens Live host Andy Cohen.6254a4d1642c605c54bf1cab17d50f1e
Since his heart attack, Harper has built a life for himself outside the gym, indulging a passion other than exercise: theater. In the past few months alone, he's caught performances of Hamilton, Miss Saigon, Sunset Boulevard, Groundhog Day, Charlie and the Chocolate Factory, Six Degrees of Separation, Sweeney Todd, and Bandstand.
He's Enjoying Little Indulgences
"Being able to have a cup of coffee again makes me very happy," Harper told his followers in March. "I get 1-2 cups a day and I relish every bit of it. #heartattacksurvivor #bestcoffee." Harper has also made note of his occasional enjoyment of a glass of heart-healthy red wine (and even some ice cream!), as well. Find out how you can sip your way slim with the 22 Best Teas For Weight Loss!
He's Done Playing Superhero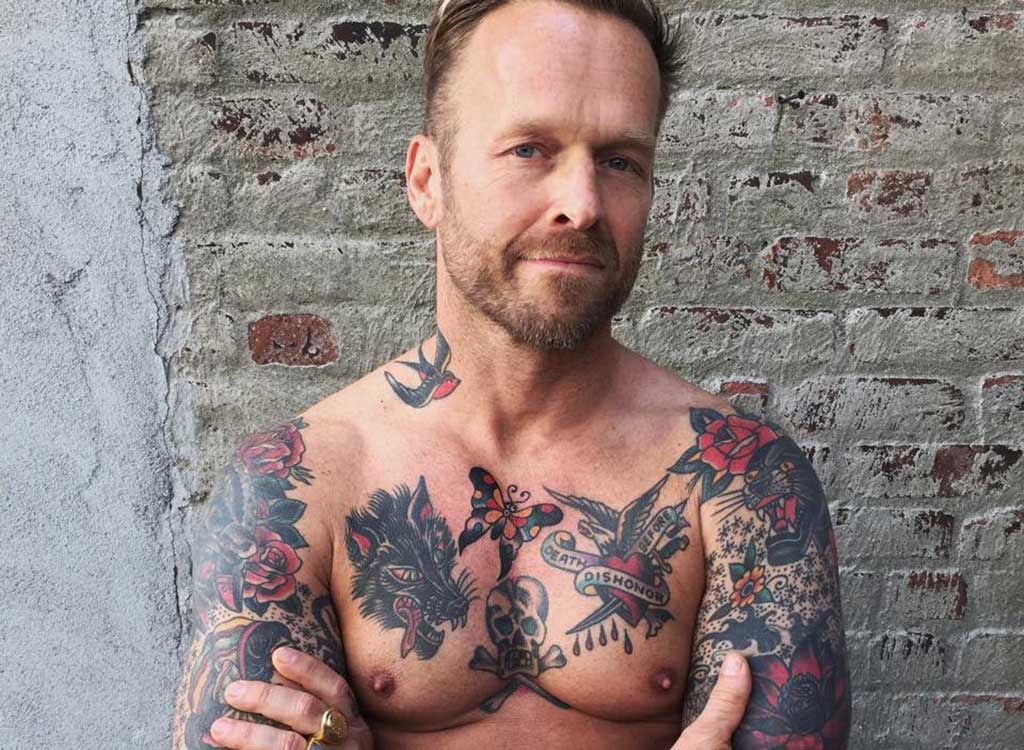 "I think the biggest change for me is that I am learning to slow down and that's really hard for me," Harper admitted to CBS News. "It's so hard for me. It's like working out has really defined me and it's been who I have been for a very long time. Now I've got to just approach my life in a different way… The doctors are telling me that I don't need to go in the gym and try to be Superman anymore. What I've realized now is, you know what? I'm not going to be Superman anymore." You don't have to be Superman either, but that shouldn't stop you from trying these superfoods!
Images lead, 1, 2, 3, 8 courtesy of Instagram; 9 courtesy of Facebook.
Sarah Crow
Sarah Crow is a senior editor at Eat This, Not That!, where she focuses on celebrity news and health coverage.
Read more about Sarah