Who Is the Caesar Behind Caesar Salad?
There are actually multiple men who claim they created it—and none of them is Julius Caesar.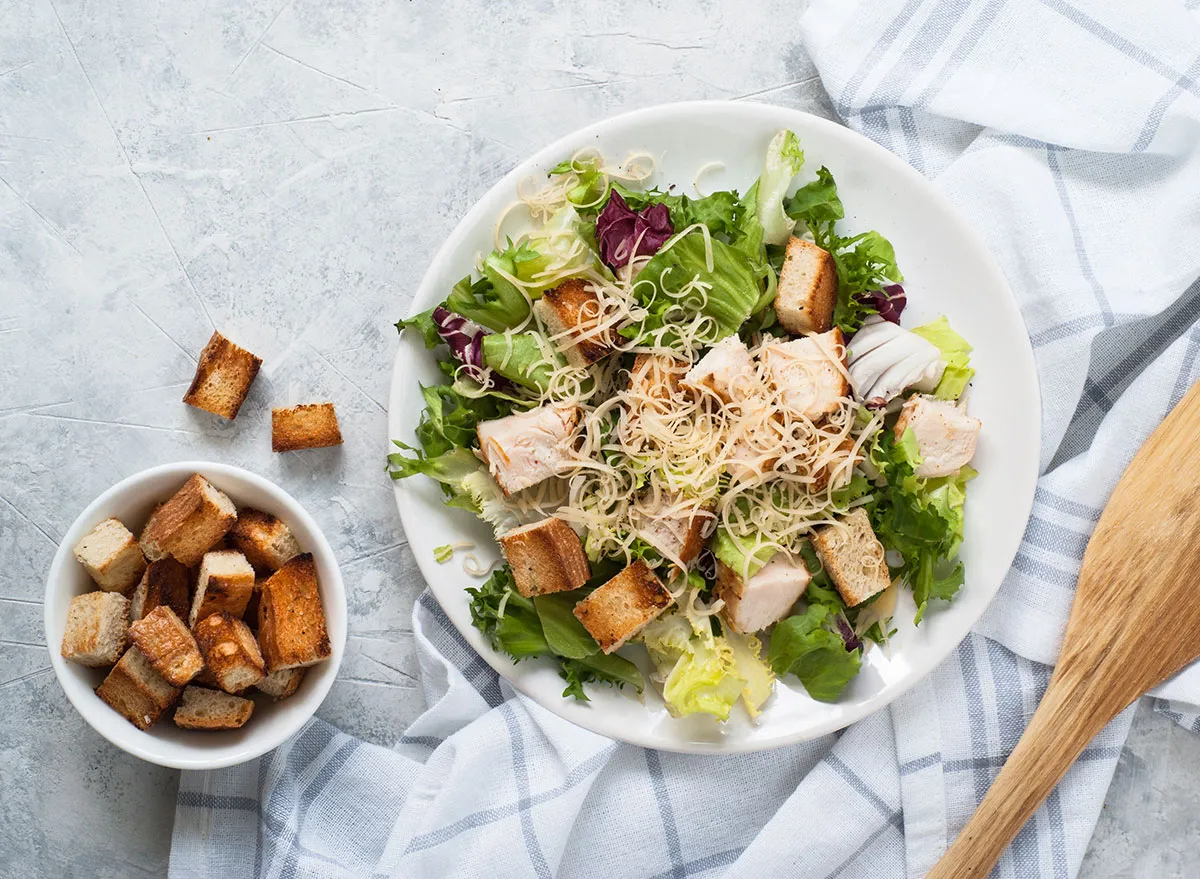 Caesar salad is truly a ubiquitous steakhouse staple, a seemingly simple yet utterly satisfying combination of romaine, Parmesan, croutons, and a creamy dressing (with or without raw egg and anchovies). But where did it come from? Who thought to come up with this delicious combination? Was it actually a man named Caesar? Well, its origins may surprise you.
Hail—or, rather, hello there—Caesar.
Think the Caesar Salad was named for ancient Roman leader Julius Caesar? Nope, that's just a myth many of us just assumed it seems. This famed salad was actually first made in Tijuana, Mexico, in the roaring 20s by an Italian immigrant, Caesar Cardini, who landed there by way of Canada and the U.S.
When Caesar moved to Canada as a teenager, he had already amassed an impressive amount of experience working in European hotels and kitchens. By the time he was in his early 20s, he'd made his way to California and opened his first (short-lived) eatery, Brown's Restaurant, in Sacramento in 1919. After a stint back in Italy, he returned with some of his brothers, opened a French restaurant in San Diego, and they did what many entrepreneurial folks during the Prohibition era did—headed to Tijuana. There, he opened Caesar's Palace.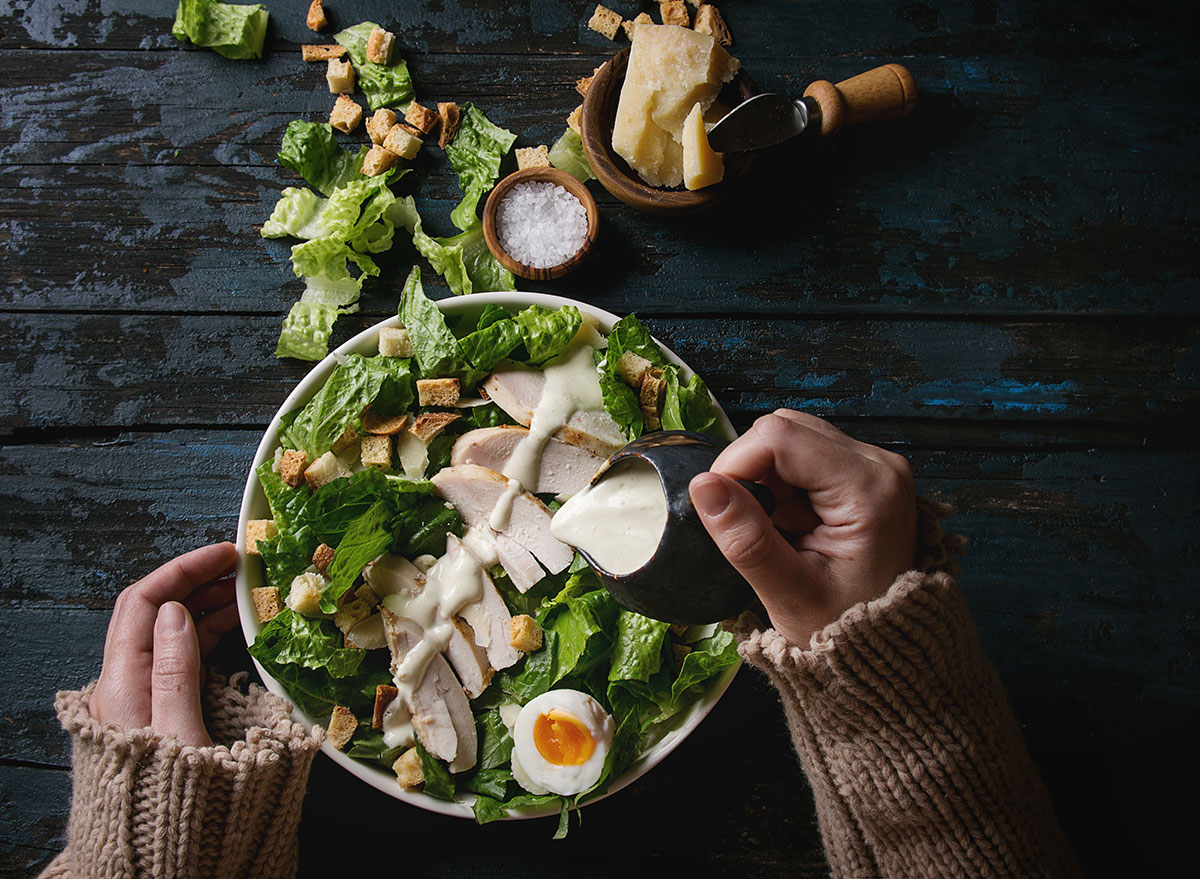 6254a4d1642c605c54bf1cab17d50f1e
A salad is born.
It was there that Cardini claims to have invented the Caesar Salad on July 4, 1924. As his daughter Rosa later told it, the restaurant was jam-packed with Americans ironically celebrating their Independence Day in Mexico, in a rather boozy style. Her father was running low on supplies, so he rummaged around in the fridge and pulled together what he had: romaine lettuce, eggs, olive oil, croutons, and Worcestershire sauce. He mixed it all together, and the rest is history.
Of course, legends are rarely so simple, and Caesar isn't the only Cardini to credit himself as the originator of the salad. His brother, Alex, claims he actually made it and named it Aviator salad, while others say it was Alex himself who named it after his brother Caesar. Other stories put the onus on an employee named Livio Santini, who said the salad was actually his Italian mother's recipe.
So basically, the beginnings of the Caesar salad are a bit murky, but whatever the true origin, the Caesar name stuck, and Caesar's restaurant—which is still in operation—capitalizes on the claim to fame. Later in life, he did move back to California, and after a few more restaurant endeavors, eventually focused on his bottled Caesar salad dressing business.
Hold the anchovies.
Of course, the Caesar salad has evolved with time. Though supposedly originally conceived as finger food, the restaurant started preparing it tableside, which was a real hit. And, though anchovies are often considered a key ingredient in an authentic Ceasar dressing, apparently, Caesar himself didn't see it that way. He argued that Worcestershire sauce was all that was needed to lend the salad that slightly salty, fishy taste. However you make it, all hail Caesar for (probably) inventing this satisfying salad.
Katherine Martinelli
Katherine Martinelli is a recipe developer and award-winning journalist who spends her days dreaming and writing about food.
Read more about Katherine