Here's How Celebs Are Getting In the Holiday Spirit This Season
From Ree Drummond to Zooey Deschanel, get a first-hand look at some first-rate spreads.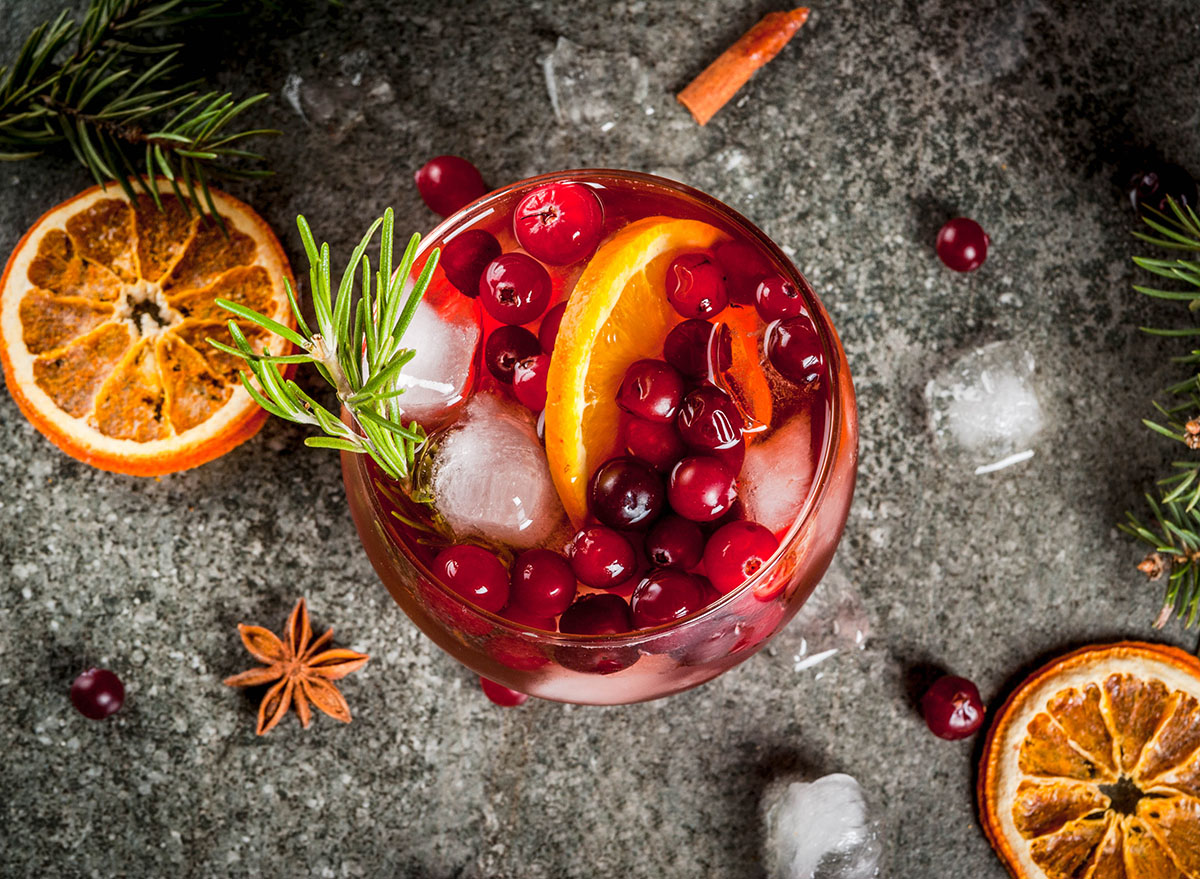 If there's one thing celebrities love, it's the holidays. Case in point: pretty much every A-lister account on Instagram is showing off everything from well-decorated Christmas trees to flawlessly assembled tablescapes. From amazing holiday treats to truly festive parties, see who's in the holiday spirit this year.
Alton Brown
Alton Brown's daughter, Zoey Brown, went all-out in designing a gingerbread house this season. If you watch the video clip, you'll notice that this isn't just any gingerbread house—the house is modeled after the 1988 classic movie Die Hard. You'll notice the entrance to the gingerbread house aptly says, "Welcome to the party, pal," which you may recall as the line that lead character John McClane (Bruce Willis) says.
The Pioneer Woman
The most quintessential Christmas breakfast likely includes giant, fluffy cinnamon rolls, right? Ree Drummond (aka the Pioneer Woman) kindly shared her full step-by-step recipe for cinnamon rolls in an Instagram highlight. Aside from her witty commentary (seriously, you've got to watch), the other peculiar aspect of her recipe concerns one ingredient in the glaze. The secret? Her recipe calls for a quarter-cup cup of brewed coffee for an extra-rich taste. Be prepared for your Christmas guests to be going back for seconds of these!
RELATED: Costco Is Now Selling Hilariously Large Boxes of Miniature Cinnamon Rolls
Ina Garten
For all of you who enjoy a festive cocktail, Ina Garten has got just the recipe for you. She shared a picture of her very own Sidecars and Dried Cranberries, a concoction she describes as a "classic old-fashioned cocktail with a twist."
Zooey Deschanel
Zooey Deschanel is prepping for a fun holiday season with her new beau, Property Brothers' Johnathan Silver Scott. As you can see, they made season-appropriate cookies that appear to be elf versions of each other (we're getting strong Elf on the Shelf vibes). One thing's for sure: they look delicious and extremely detailed.
Molly Yeh
Molly Yeh, the chef, blogger, and host of Food Network's Girl Meets Farm, kicked off the first night of Hanukkah with homemade, sprinkle-covered sufganiyot (a deep-fried, jelly-filled doughnut).
Taylor Swift
And who could forget Taylor Swift's 30th birthday party earlier this month? Her theme of choice: Christmas! From ugly sweaters and Santa costumes to a cake that looked like her cats, the pop star showed off a strong Christmas spirit.
And to make the most of your holidays, check out these 15 Holiday Dessert Recipes You Won't Believe Are Actually Healthy.