Chili's Can Now Cook Your Steak at Freakish Speed
Does this make up for the dearly missed 3-for-$10 deal?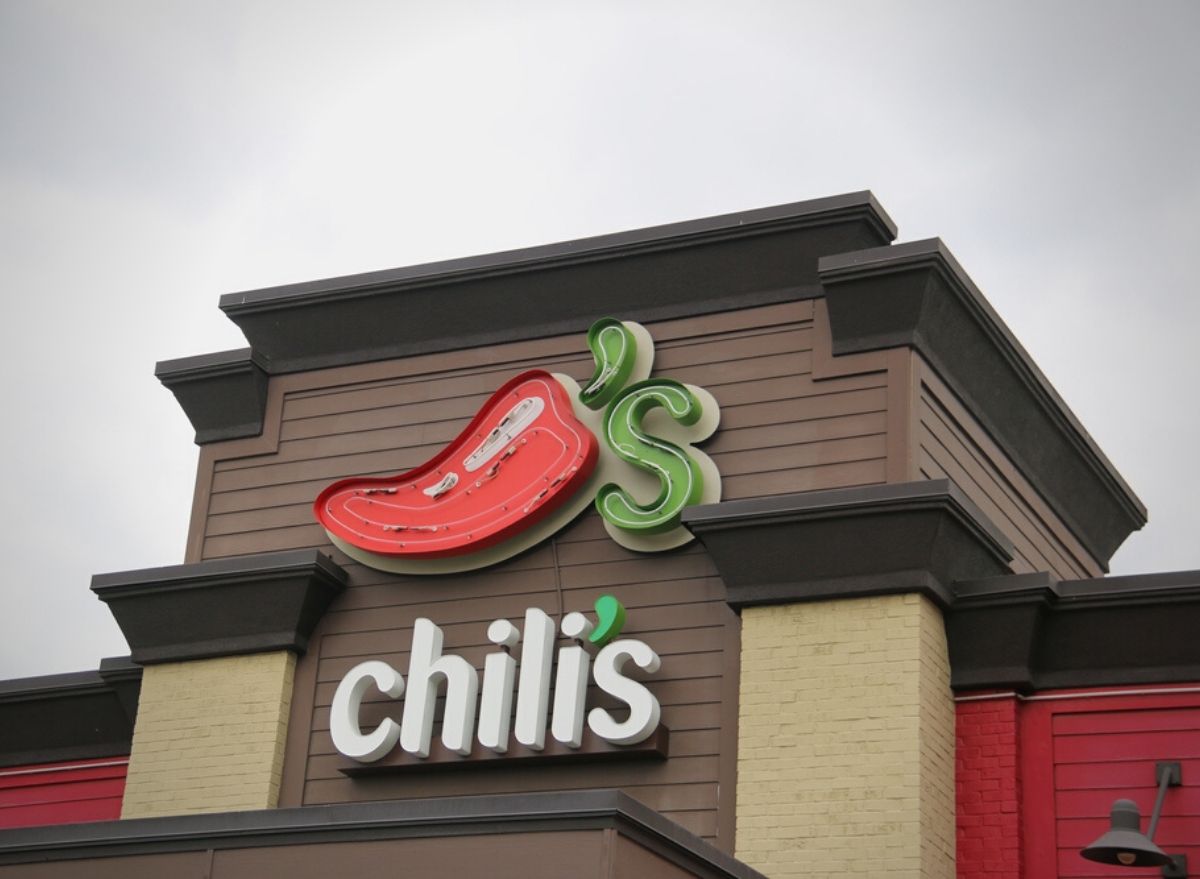 Imagine ordering dinner, and you're served a steak cooked to perfection in less than five minutes. Maybe you're in the mood for a burger. That can be ready in less than one minute! Food prep times like that may sound like science fiction, but Chili's is making the future of casual dining a reality today with some exciting automation upgrades in their kitchens. These incredible new grills and ovens are currently being tested at select Chili's locations.
The iconic casual dining chain featuring over 1,600 locations had already been trying out a number of innovative ways to add more automation in recent years. Examples include robot food runners delivering meals, an early-stage drone delivery project, and a never-launched delivery program that would have featured totally autonomous sidewalk robots.
These dining-room droids were certainly eye-catching. Some even sang to guests. Ultimately, however, Chili's CEO Kevin Hochman told Insider the mechanical marvels didn't result in more business or improved working conditions for the human employees. "The robotics were slower than what our servers can do," Hochman explained. "And they kind of get in the way."
Hochman recognized this problem quickly upon taking the reins of Brinker International (Chili's parent company) in May 2022. So, he opted to move the latest technologies to the kitchen instead and keep humans in the dining areas. Chili's paused its automation-based approaches to serving and delivery just a few months after Hochman took over, instead choosing to invest heavily in kitchen automation to cook food faster and more consistently.
More specifically, one new piece of equipment is a high-tech grill capable of cooking and searing a medium-well steak to completion in just under three minutes! That's three times faster than it would take a human chef (9.5 minutes). Meanwhile, a well-done steak can now be finished in just four minutes and 15 seconds (it used to take 13 minutes).
Hochman believes just the addition of this new grill can potentially save Chili's millions by significantly lowering the number of steaks sent back by customers. The CEO told Insider that Chili's loses about five to six million dollars annually due to comping steaks to customers who send back their orders. At locations testing out the new equipment, steak complaints are "getting close to zero."
What about a cheeseburger? It used to take a human chef about five minutes to cook a burger on Chili's old equipment. The new grill can prepare the very same burger in roughly two minutes. If you prefer your burgers a little pink in the middle, that can be done in less than 50 seconds! A key aspect of the new high-tech grills is their "clamshell style," which facilitates the cooking of meat and fish on both sides simultaneously. In other words, no flipping needed!
Besides the new grills for steaks, burgers, chicken, and salmon, Chili's is also testing out new TurboChef triple-deck ovens that prepare pizzas, ribs, and quesadillas roughly 50% faster than before.
These new culinary technologies, dubbed Chili's Kitchen of the Future program, are currently best tested across 53 Chili's locations. So far, the upgrades appear to be a big success; tips are higher, meals are more consistent, and kitchen training is reportedly easier.
"It's a game changer for our business," Hochman added.
Customers are taking note, too. "Have you changed chefs?" One patron recently asked a general manager at the Chili's location in Manhattan Beach, California.
John Anderer
John Anderer is a writer who specializes in science, health, and lifestyle topics.
Read more about John