24 Failed Fast-Food Chains That Are Gone Forever
Take a stroll down memory lane with these once-beloved fast food chains that are now shuttered.
McDonald's, Burger King, and Wendy's are all fast-food restaurants with worldwide recognition and thousands of outlets across the globe. But there of dozens of other failed fast-food chains that were never quite able to reach that level of fame, for a variety of reasons.
For VIP's, an Oregon-based chain that once thrived at selling delicious diner food, the rise of competitor Denny's proved to be too much to bear. In the case of Burger Chef, overexpansion brought the McDonald's-esque chain down, and for Pup 'n' Taco, a merger with Taco Bell was the beginning of the end. How many of these failed fast-food chains do you remember?
And for more, don't miss these 15 Classic American Desserts That Deserve a Comeback.
In the late 1990s, theme restaurants were increasingly popular, and the Planet Hollywood-owned All-Star Café had all the makings of a success. Sports icons such as Andre Agassi, Joe Montana, Ken Griffey Jr., and Shaquille O'Neal even invested in the chain of ten restaurants and appeared in a handful of commercials for it, but the last All-Star Café (located in Walt Disney World's Wide World of Sports) shuttered in 2007.
And for more '90s throwbacks, don't miss these 17 Failed Chain Restaurants From the 1990s That Will Make You Feel So Nostalgic.
Gino's Burgers was founded in 1957 by NFL Hall of Famer Gino Marchetti. The chain was off to a solid start, thanks to the smart decision to combine fast food and sports. But even though there were more than 330 Gino's Burgers across the country by 1972, the glory didn't last. In the 1980s, Marriott purchased the chain and merged it with Roy Rogers. A new iteration of Gino's called Gino's Burgers and Chicken opened in 2010 with a new menu, and there are still two Gino's locations in Maryland today.
Ready to feel old? Only 1970s Kids Will Remember These Restaurants.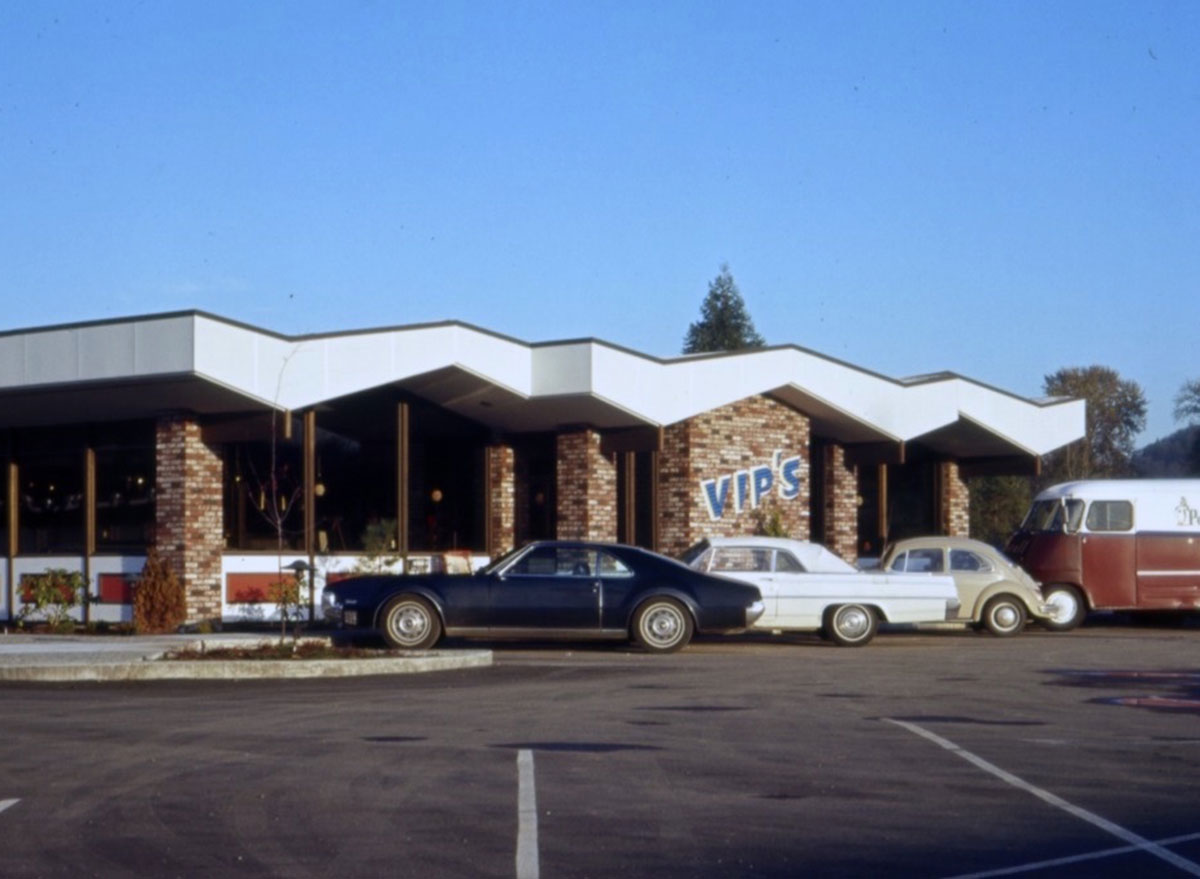 Though this Oregon-based restaurant chain once boasted more than 50 locations in the western United States, its similarities to wildly successful Denny's eventually led to its demise in 1989, just over two decades after it was founded.
Chi-Chi's Mexican Restaurant
Chi-Chi's Mexican Restaurant expanded rapidly after the first opening in Minneapolis in 1975, and two decades later the chain had 210 locations across the United States. However, the once-thriving chain was no match for a series of poor financial decisions and a hepatitis-A outbreak that sickened hundreds in 2003. Though there are no U.S. outposts of Chi-Chi's left, a dozen still exist across Europe.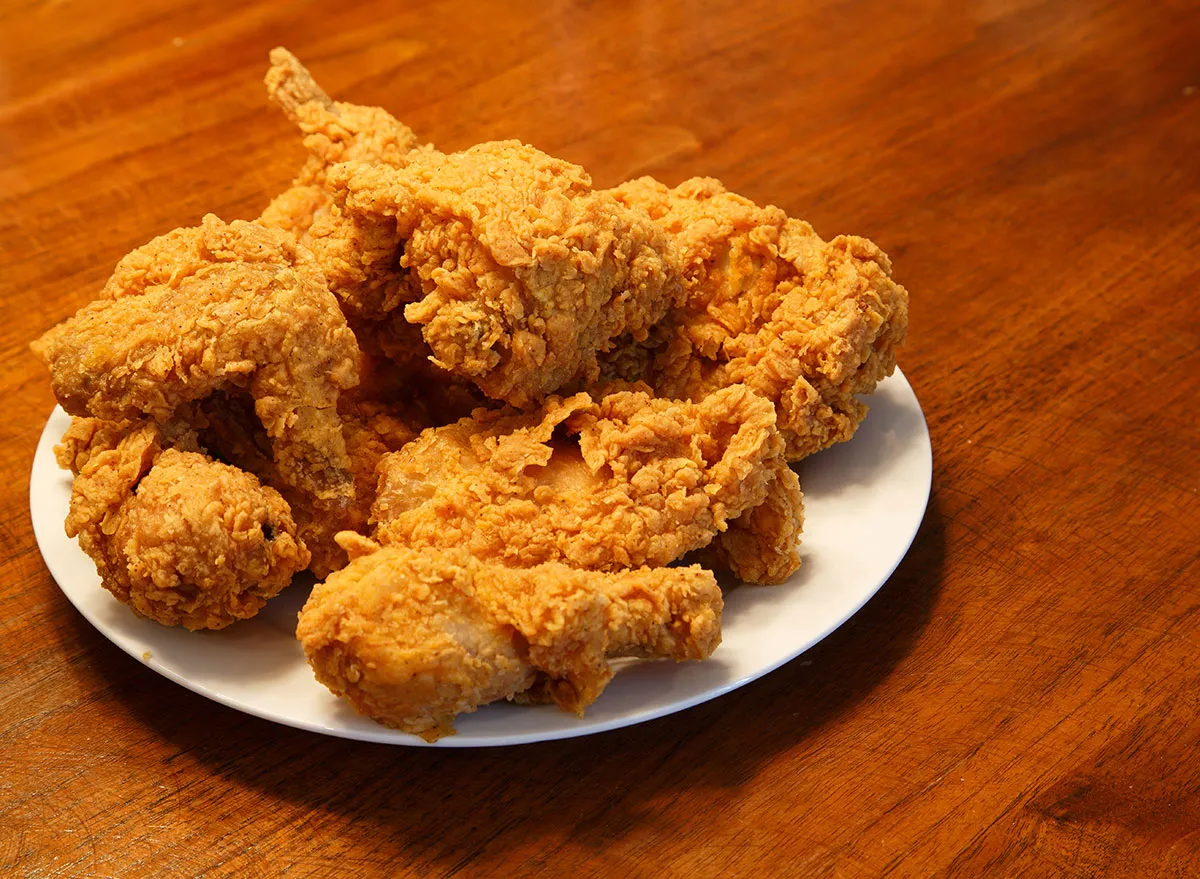 Founded in 1991, Chooks Fresh & Tasty was a Western Australian fast-food chain that specialized in barbecued and fried chicken. At one point there were 34 locations Down Under, but in 2010, the remaining Chooks locations were rebranded as Chicken Treat, another Australian fast-food chain.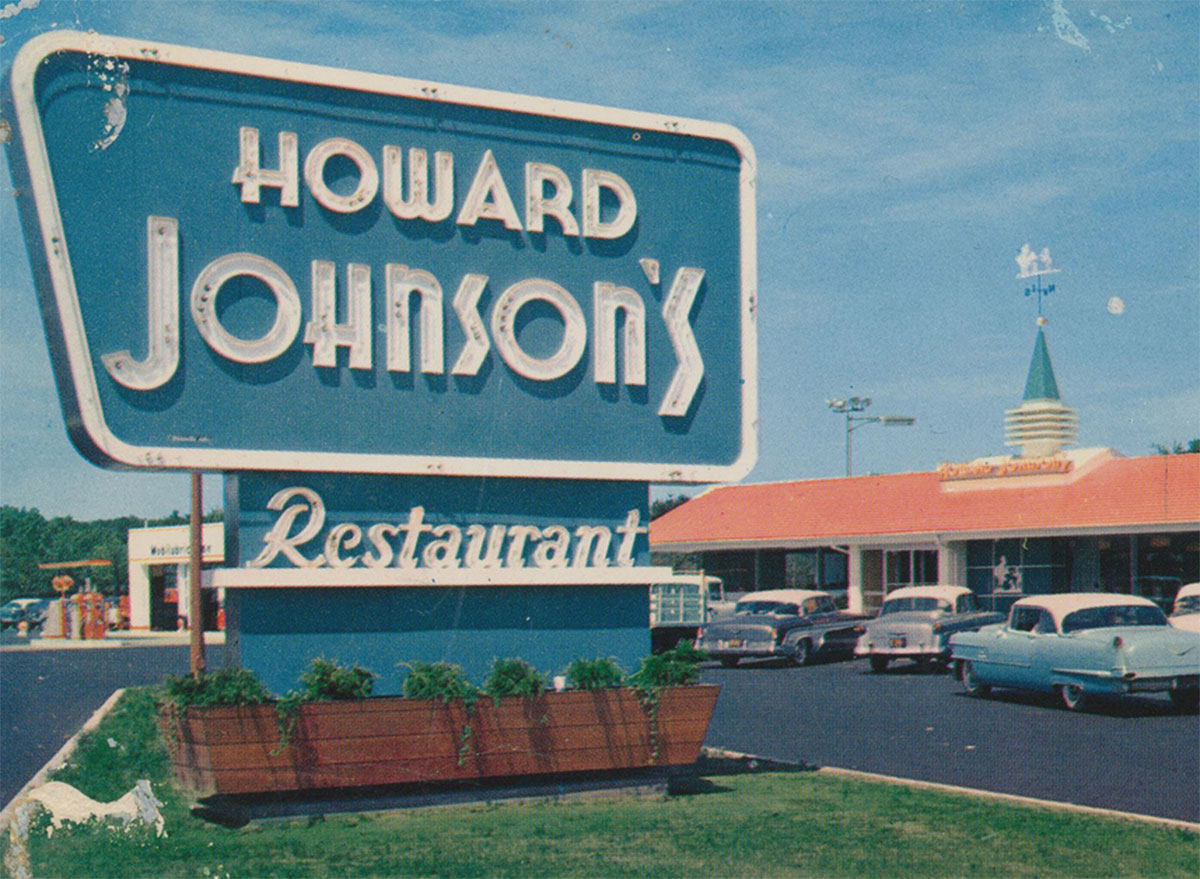 Howard Johnson revolutionized dinning when he launched his eponymous chain in the 1920s. At one point, Howard Johnson's was the largest restaurant chain in the country, but the business model of serving pre-made high-quality food in traditional dining rooms lost popularity when eateries such as McDonald's burst on the scene.
Doggie Diner was a small fast food restaurant chain serving hot dogs and hamburgers in San Francisco and Oakland, California. The canine-inspired restaurants operated from 1948 to 1986, and at one time there were 30 locations around the San Francisco Bay Area. Still, not even a cute mascot could keep the chain afloat, and it shut down in 1986 after unsuccessfully trying to compete with the likes of Burger King and McDonald's.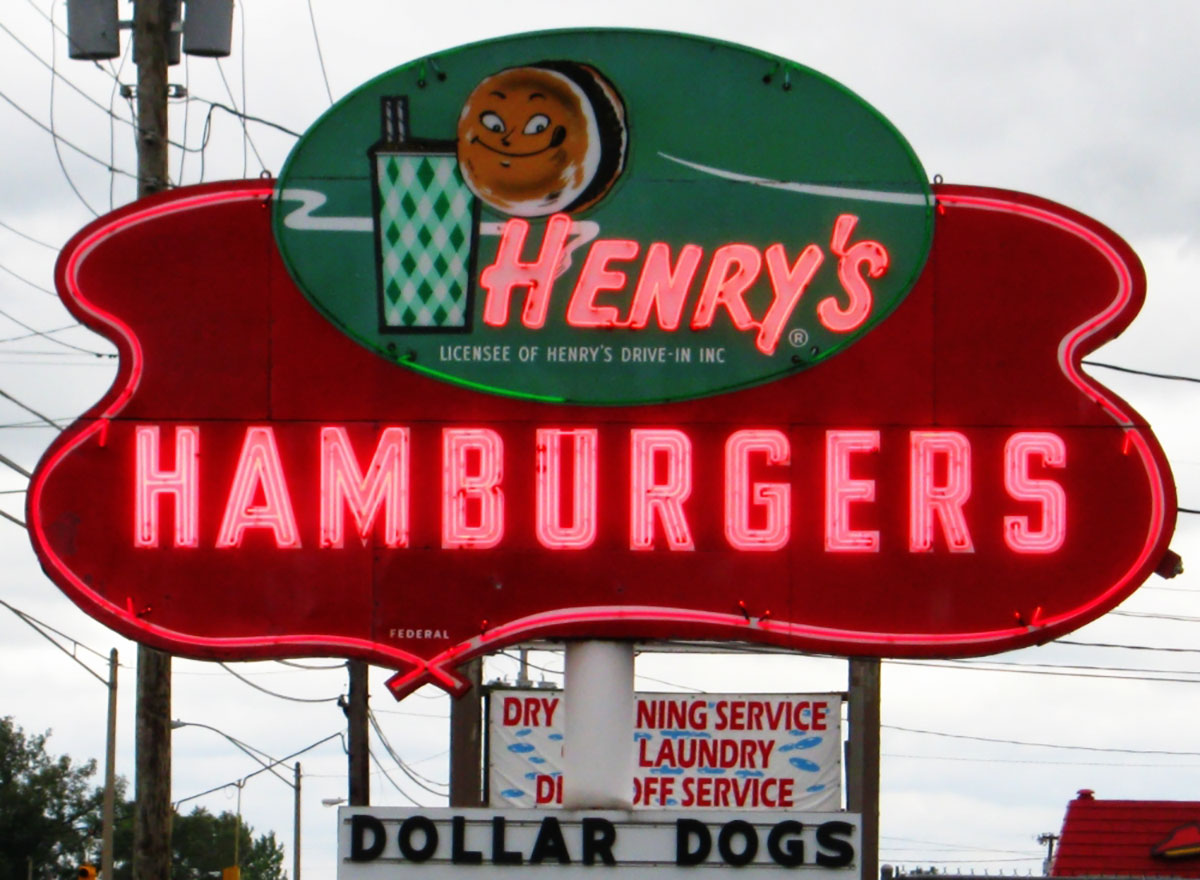 Henry's Hamburgers was founded as a drive-in in Chicago in 1954, and the chain was known for its hamburgers, French fries, and milkshakes. By 1956, there were 35 Henry's Hamburgers locations in the Chicago area, and by the early 1960s, the chain outnumbered some of the industry's current giants, such as McDonald's. Unfortunately, things took a turn for the worse in the mid-1970s, and today only one Henry's Hamburgers is still standing in Michigan.
Six years after White Castle was founded in Wichita, the first Little Tavern opened on the East Coast. Similar to White Castle, the restaurants sold hamburgers and featured block construction and castle-inspired design. Though there were once upwards of 40 Little Tavern locations operating in and around Baltimore, Arlington, and Washington, D.C., the last Little Tavern closed in 2008.
For more restaurants that didn't succeed, here are 17 Failed Chain Restaurants From the 1980s That Will Make You Feel So Nostalgic.
In 1957, the first Burger Chef opened in Indianapolis. Thanks to a patented flame broiler that could pump out burgers at a rate of 800 per hour, success and expansion quickly followed. By 1972 there were 1,200 Burger Chef locations, but despite pioneering the concept of selling a child-oriented meal of a small burger, fries, drink, dessert, and small toy six years prior to the debut of the Happy Meal, overexpansion eventually did the company in and it was toast by 1981.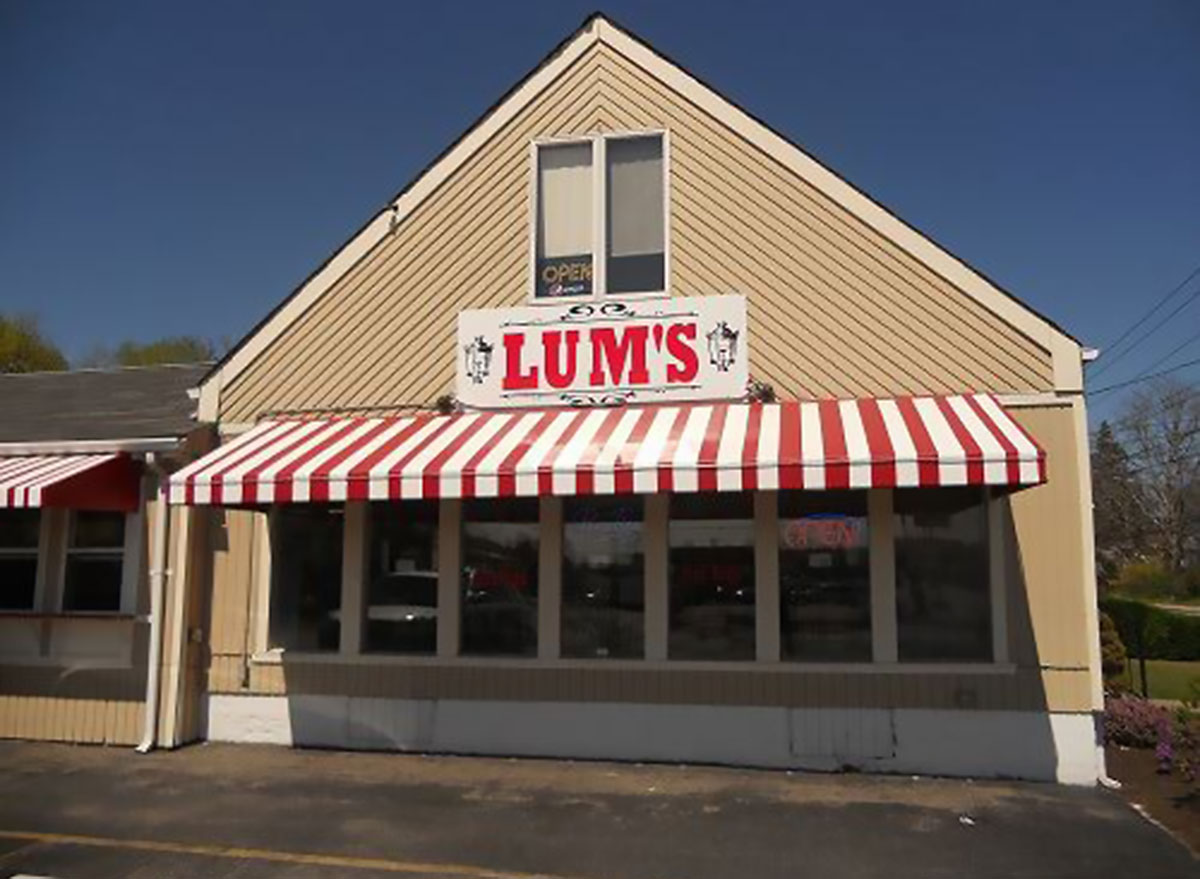 Miami-based Lum's was known for its hot dogs steamed in beer, but not even a fast-food item as tasty and unhealthy as that was enough to sustain the business, especially after the company that owned Lum's purchased Caesar's Palace in Las Vegas for $60 million in 1969. After changing hands several times, Lum's filed for bankruptcy and closed for good in 1983.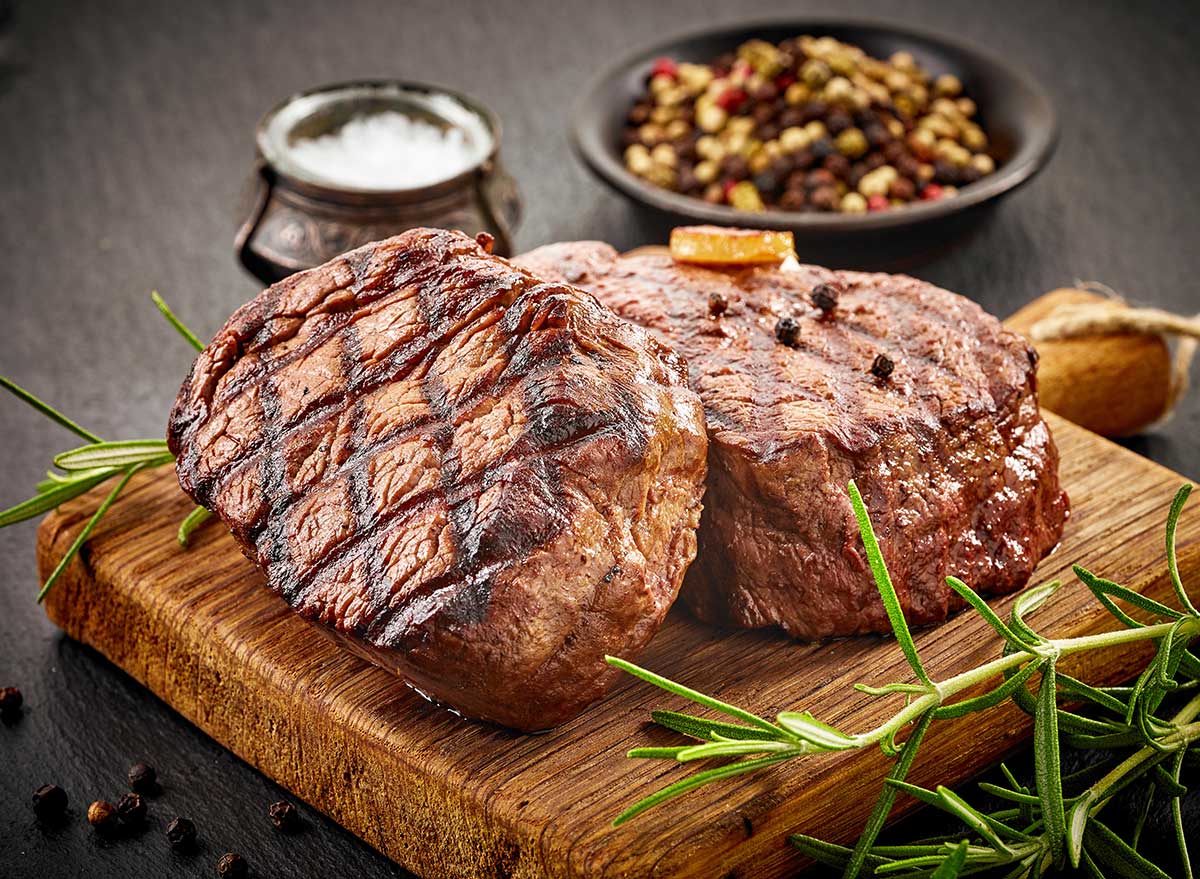 Valle's Steak House was an American chain of restaurants that operated on the East Coast beginning in 1933, and at one point employed over 3,600 people. The family-run outlets focused on steaks and lobsters and even had an exclusive deal with a slaughterhouse in Chicago, but the chain made the fatal mistake of aggressively expanding in the early 1970s. The last Valle's Steak House closed in August 2000.
Kenny Rogers Roasters was launched by singer Kenny Rogers in 1991 along with KFC mogul John Y. Brown. The chain that specialized in rotisserie chicken soon expanded to 425 locations, but even Rogers' fame wasn't enough to keep it solvent. It went bankrupt in 1998 after being bought by Nathan's, but more than 100 locations remain in Asia.
Pizza Haven was a pizza restaurant chain that operated in Australia and New Zealand for a little over two decades. It was founded in 1984 by four brothers: Evan, Louis, Bill, and Gabriel Christou. The quartet started Pizza Haven with help from a $24,000 mortgage on their parents' home and were all active in running the business until it was incrementally sold to both Domino's Pizza and Pizza Hut beginning in 2006.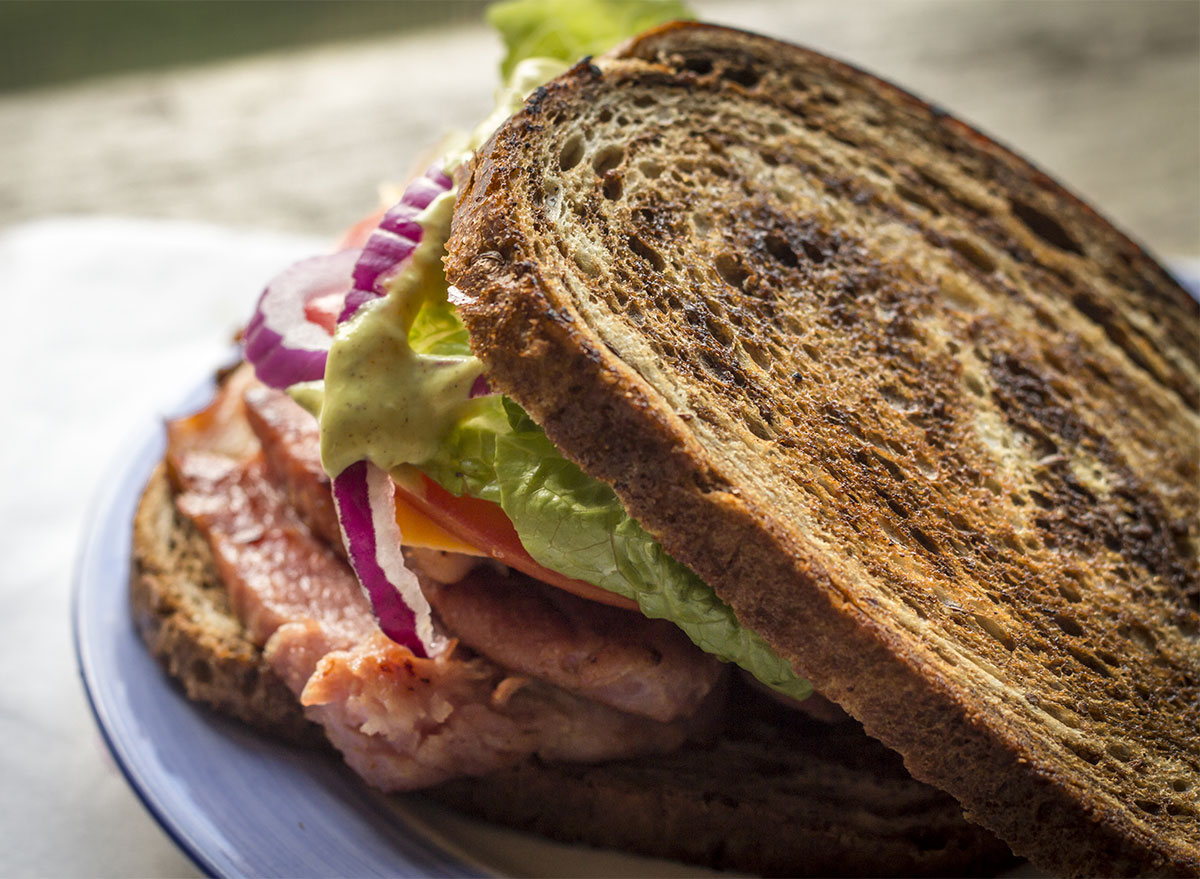 Pumper Nic was a popular chain of fast-food restaurants in Argentina that was founded in 1974. The sandwich-centric menu was a big hit with locals, and to this day Argentines consider Pumper Nic to be a cult classic. Unfortunately, the chain couldn't compete with the likes of Burger King and McDonald's, and it closed in 1999.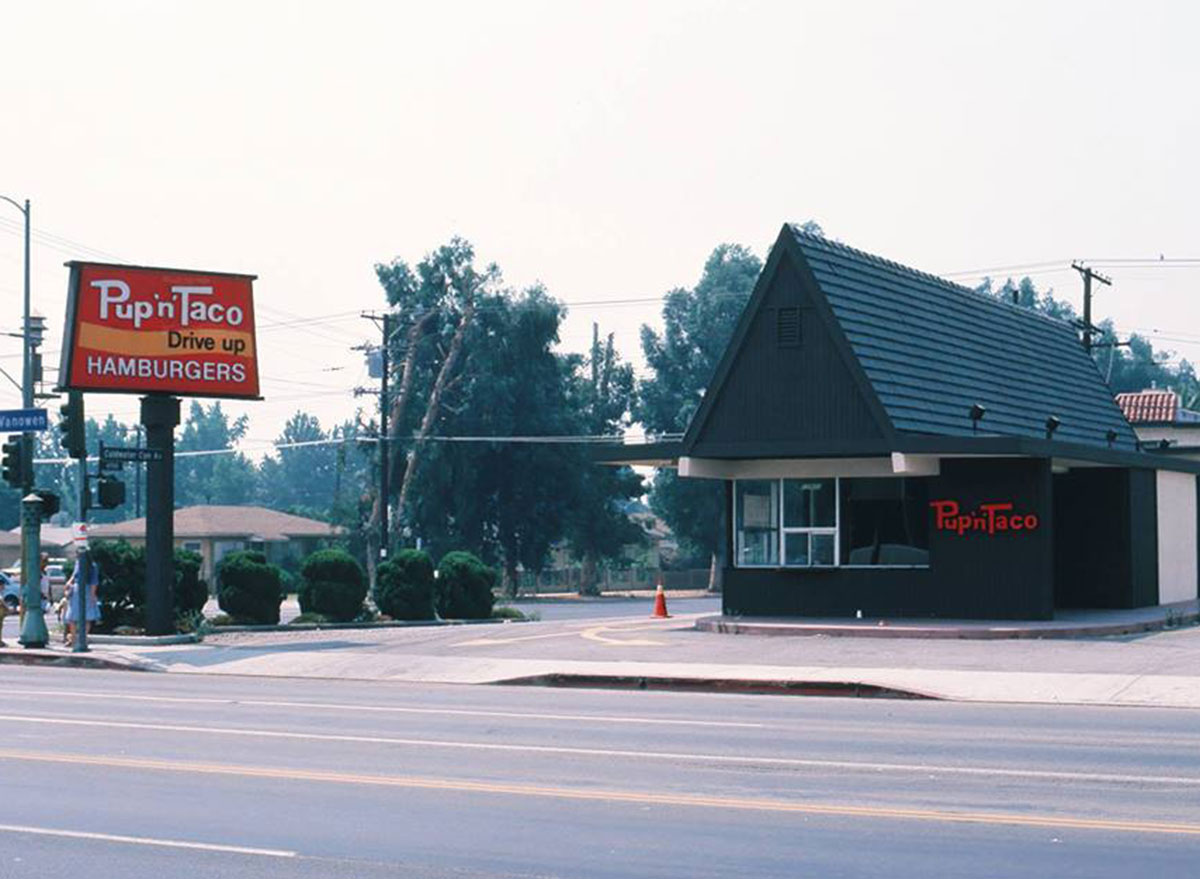 Pup 'n' Taco was founded in 1956 by Big Donut founder Russ Wendel in Southern California, and in its heyday, the chain had more than 100 stores in the area. As the name suggests, the chain was known for hot dogs and tacos, but the menu also featured a variety of slushes and burgers. Taco Bell bought out 99 of the Pup 'n' Taco locations in 1984, and the remaining three shuttered in the 2010s.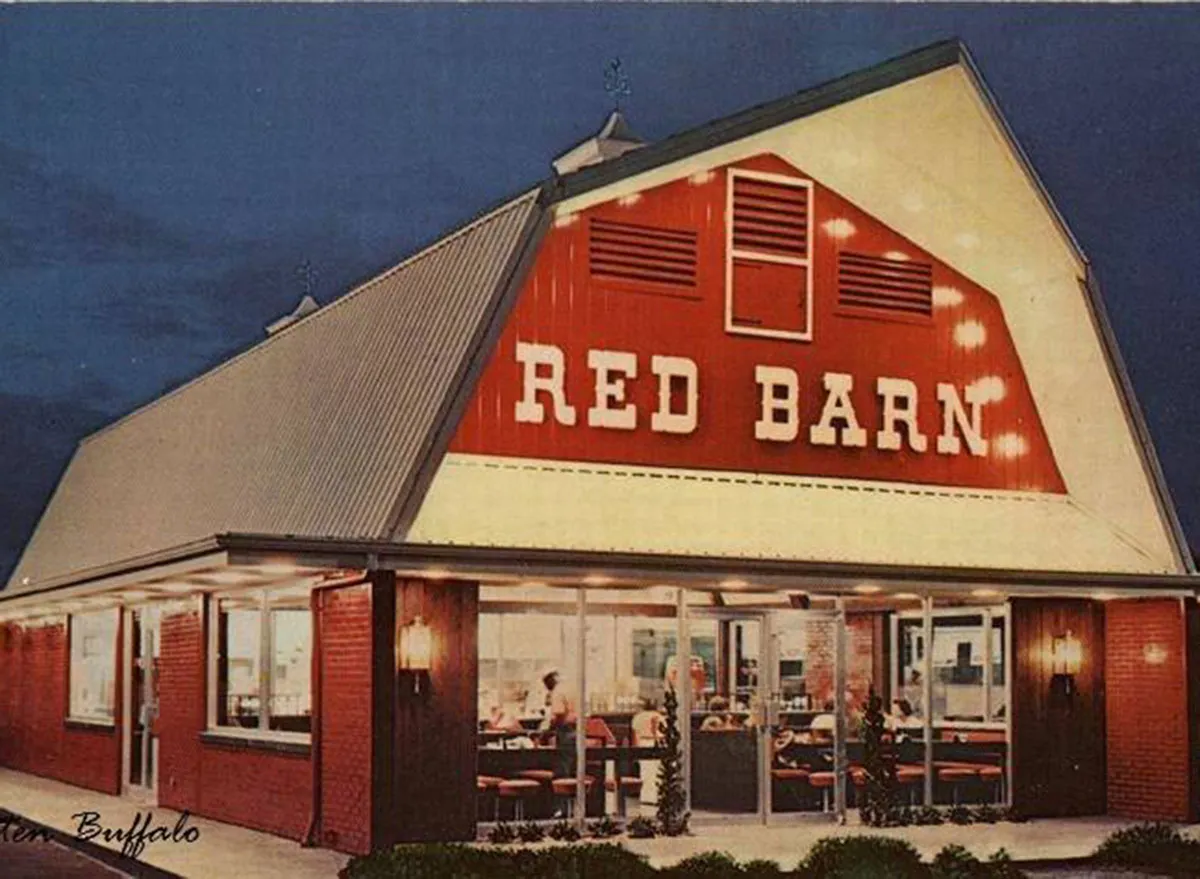 The Red Barn was a fast-food restaurant chain founded in 1961 in Springfield, Ohio. As you might have guessed, the restaurants were shaped like barns and painted red. Known for its Big Mac-esque burgers and self-service salad bars, Red Barn had 300-400 restaurants in 19 states, as well as outlets in Canada, and Australia at its peak. After changing ownership multiple times, operation ceased in 1988.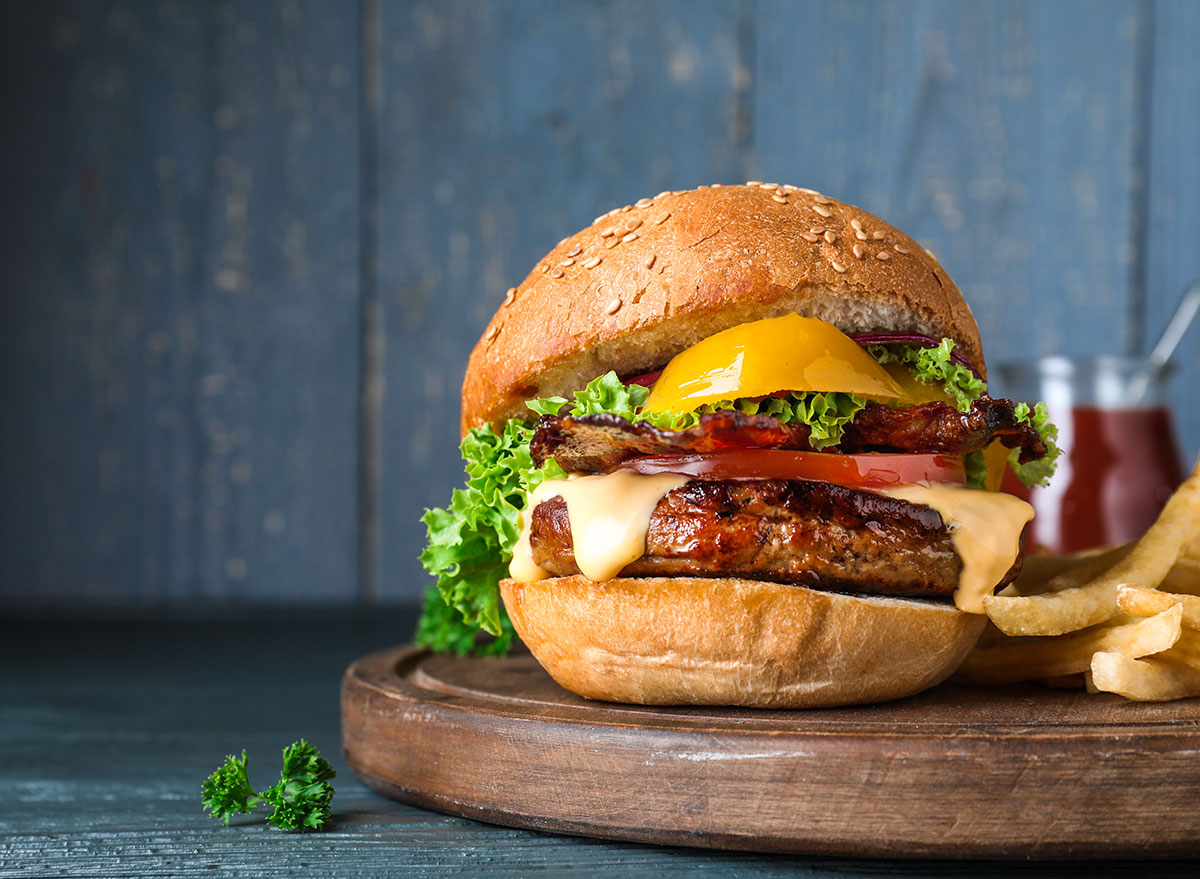 Wetson's was an American fast-food chain that operated from 1959 to 1975 and was known for its signature "Big W" burger, as well as 15-cent burgers and 10-cent fries. At its peak, there were approximately 70 locations in the greater New York metropolitan area, but an inability to compete with Burger King and McDonald's forced Wetson's to close in 1975 after an ill-fated merger with Nathan's Famous.6254a4d1642c605c54bf1cab17d50f1e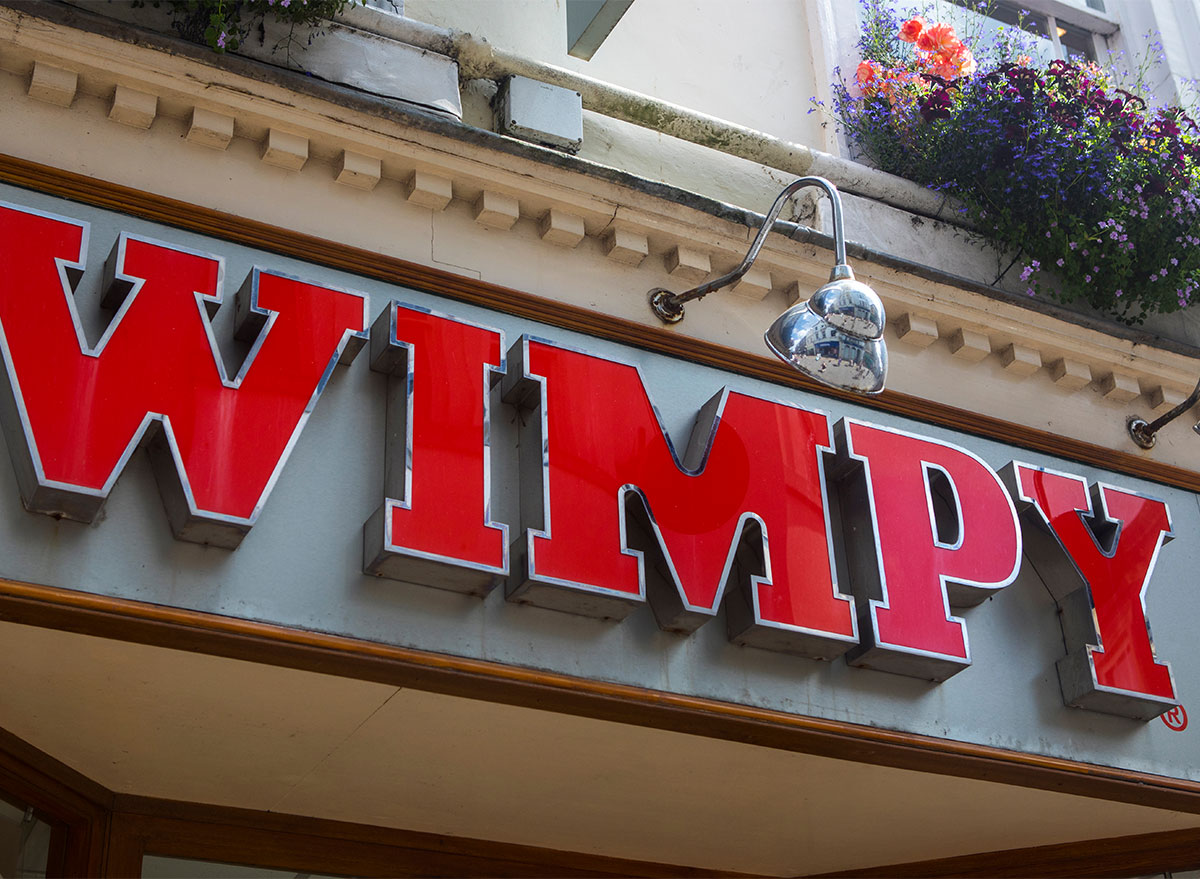 Wimpy was founded in Bloomington, Indiana in 1934 and eventually grew to 25 locations within the United States and 1,500 outside of America. The international locations changed hands numerous times, and a few dozen of those outposts remain open in Europe under different branding, while South Africa is home to a few hundred Wimpy restaurants, also branded differently. However, all of the American locations closed by 1978.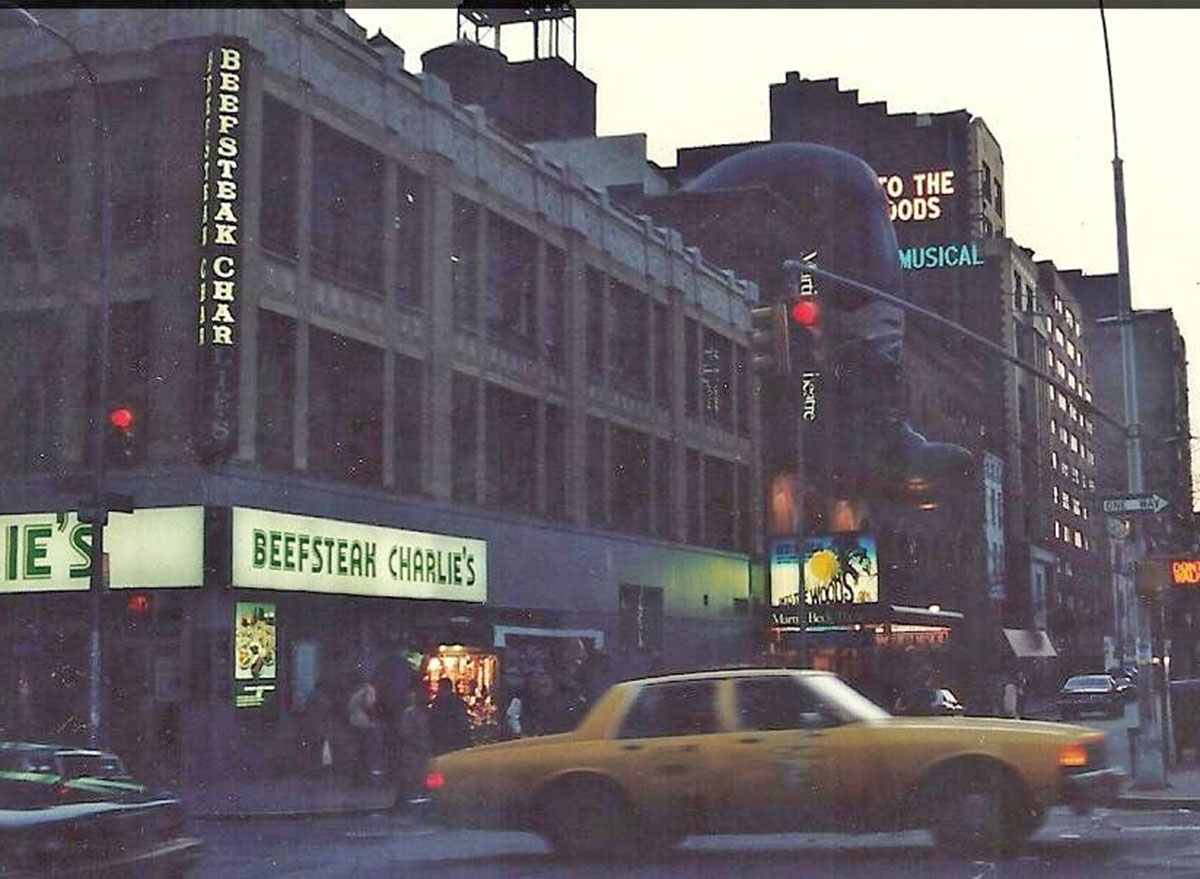 Beefsteak Charlie's opened in 1910 in New York City and was a hit thanks to its specialty steak sandwich and horse racing theme. But the chain wasn't founded until 1976 as a revival of the then-bankrupt Steak & Brew restaurant empire. Beefsteak Charlie's gained popularity among consumers thanks to its unlimited salad bar and unlimited sangria, beer, and wine; at one point, there were more than 60 locations all along the East Coast. However, that model eventually proved to be too costly. Although the last Beefsteak Charlie's opened in 2009 at the Westfield Sunrise Mall in Nassau County, New York, it closed shortly thereafter.
Norman Brinker, who brought us Jack in the Box and Chili's, founded Steak and Ale in Dallas in 1966. The restaurant was intended to provide customers with an upscale steak experience at lower prices (at one point you could get an eight-ounce filet for $1.95). And while that led to 280 locations across the country in the late 1980s, it didn't last. Steak and Ale closed officially in 2008.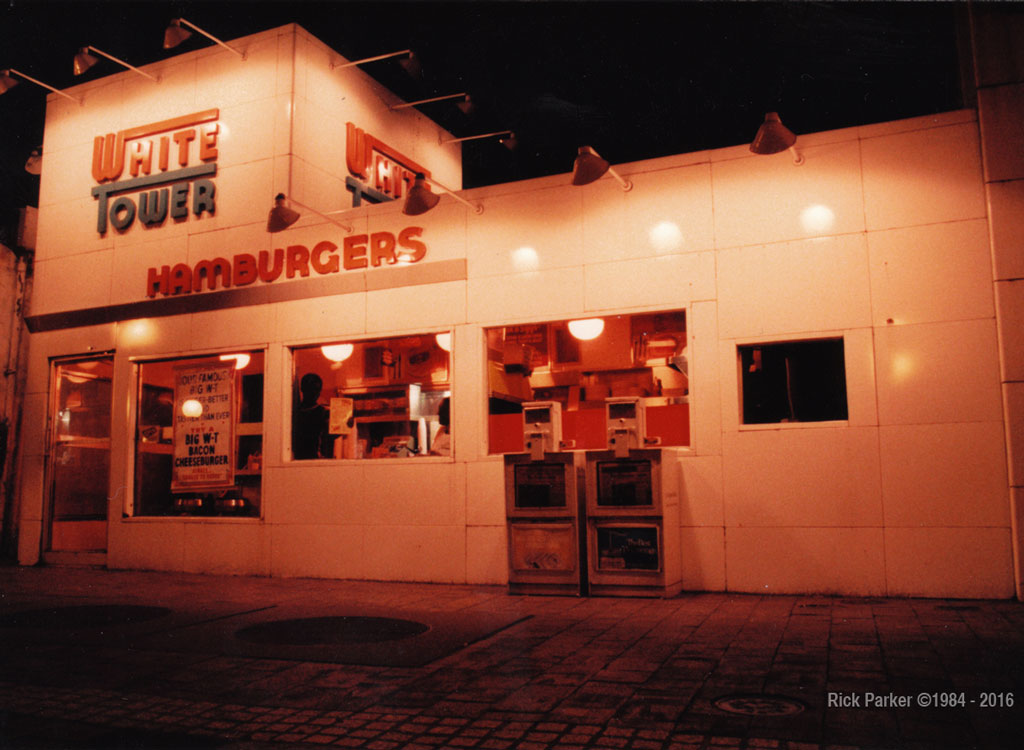 White Tower Hamburgers was founded by a father and son team in Milwaukee in 1926 as a blatant White Castle rip-off, right down to the white fortress-like buildings and a similar menu. In fact, the chains were so similar that White Castle successfully sued White Tower around 1930 and forced the chain to alter its aesthetic. Miraculously, White Tower survived the lawsuit and peaked at 230 locations in the 1950s, but the last one shuttered in 2004.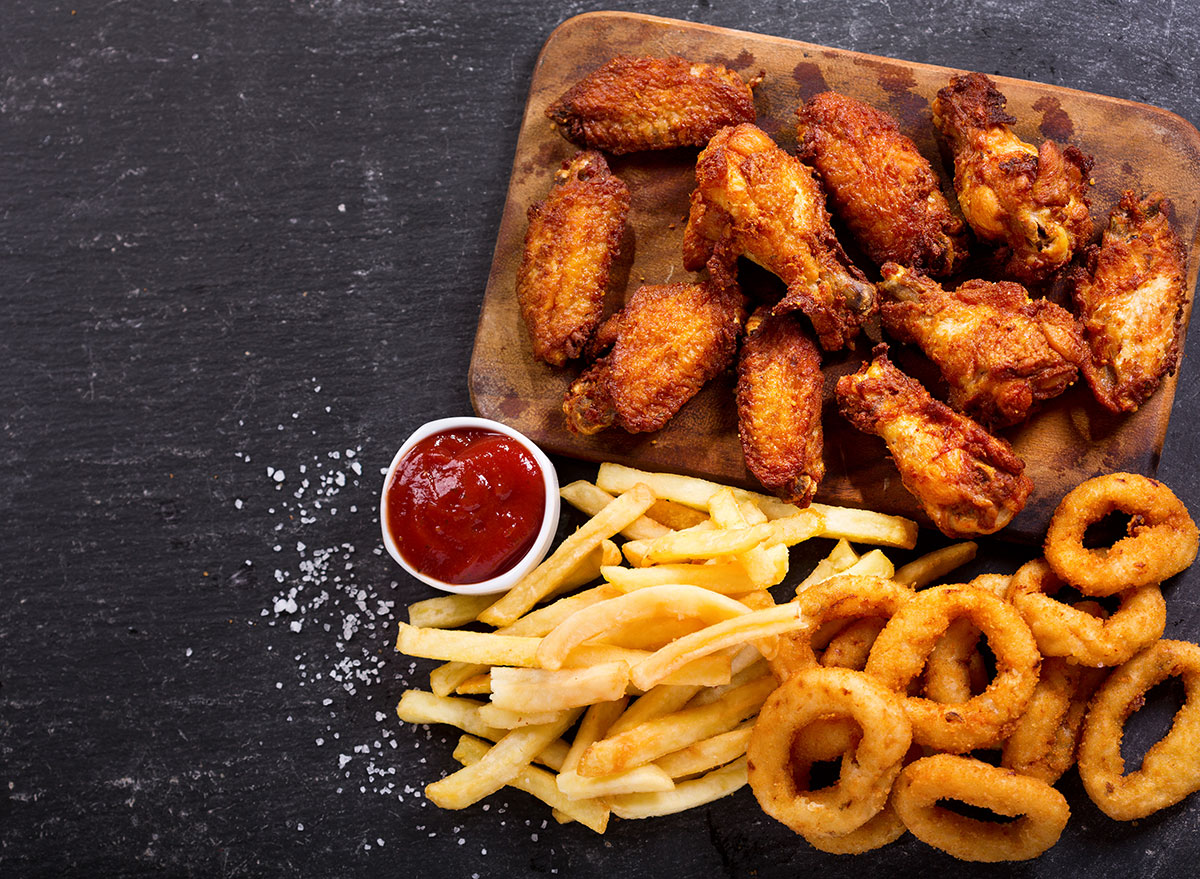 After well-known country singer Minnie Pearl lent her name to this chicken chain in the 1960s, the business quickly boomed and at one point there were over 500 locations across the country. However, overexpansion, poor management, and run-ins with the U.S. Securities and Exchange Commission over accounting irregularities all contributed to the chain's demise. By the late 1960s, Minnie Pearl's was no more.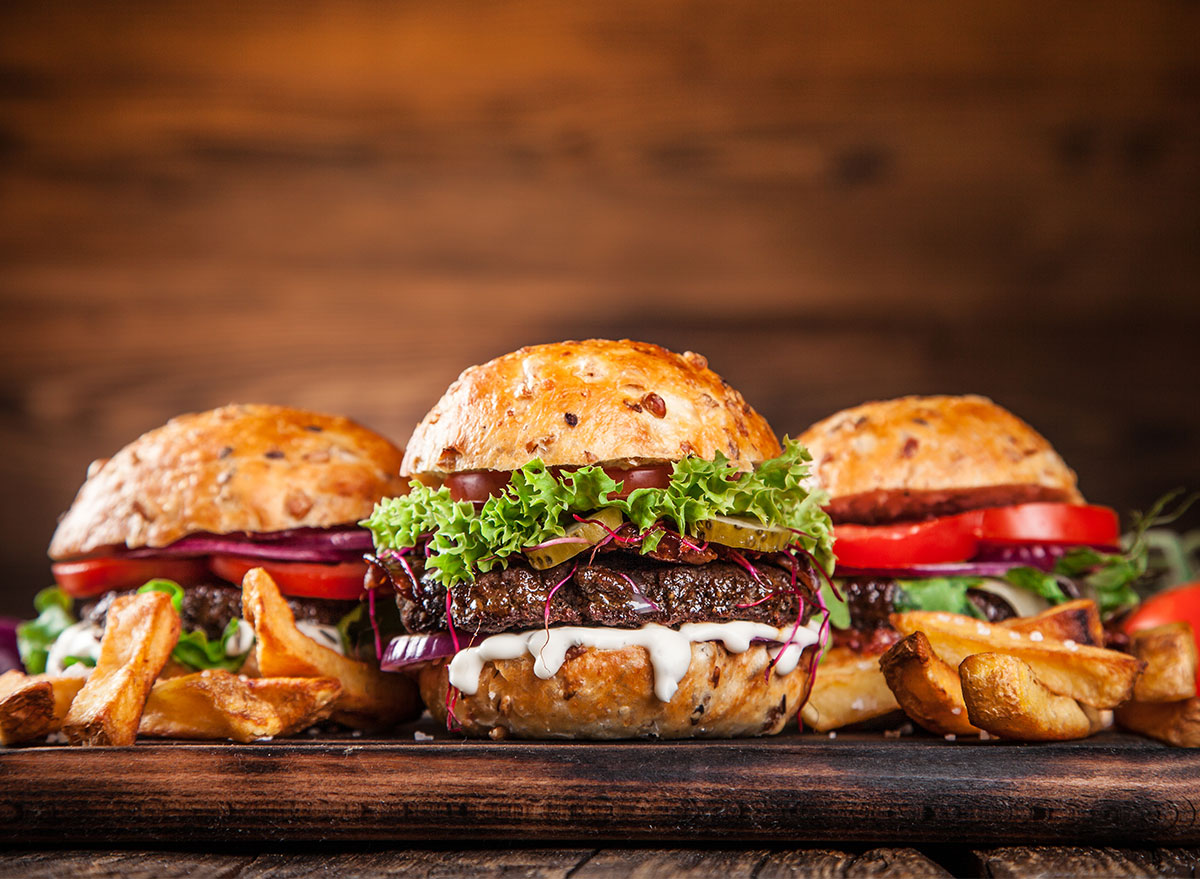 With a patriotic name, Yankee Doodle Dandy restaurants became fixtures in and around Chicago in the mid-1970s. At one point, the Burger King-esque chain had as many as 27 restaurants around Illinois, but by the early 1980s, the chain was finished.
And for more, check out these 108 most popular sodas ranked by how toxic they are.
CORRECTION: An earlier version of this story included Naugles Tacos on this list and incorrectly stated that a revived Naugles location was only open for one summer in 2016. There are currently three Naugles locations in California open for business.