Costco Shoppers Share the Most Bizarre Items People Have Tried to Return: 'I'm Getting a Refund'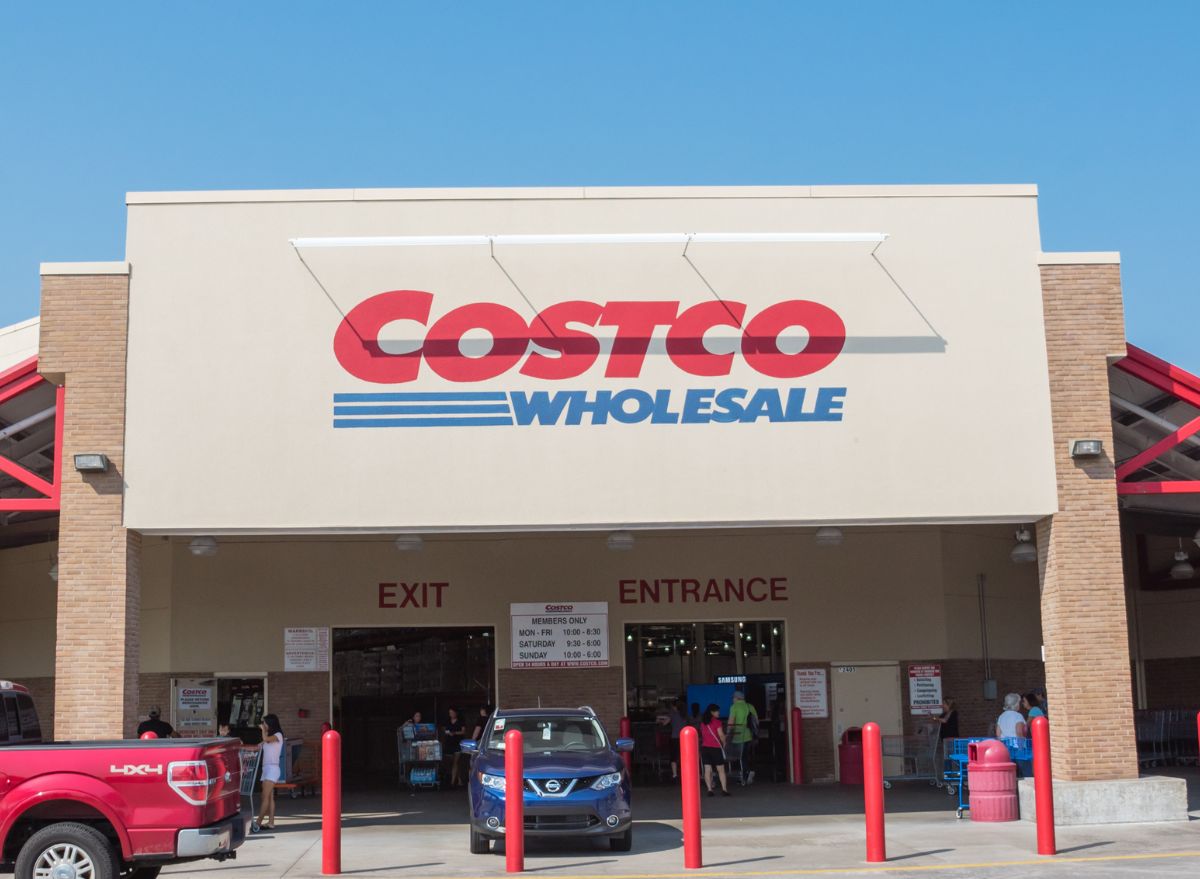 Costco's risk-free, 100% guarantee allows members to return pretty much anything they've purchased at any time. Unhappy with those bulk cupcakes you got the other day? Bring 'em back. Need to return the diamond earrings you knew better than to splurge on? A gemologist is on hand to authenticate and refund the purchase. Some exceptions do apply, but when it comes to Costco, making returns is pretty simple and all-encompassing.
Naturally, people take advantage of Costco's leniency to get refunds on items that, well, maybe should just go in the trash. A Costco subreddit titled "I wish the return policy was stronger" captures some of the most bizarre, useless items shoppers have tried to cash in on. And it's pretty incredible what folks will bring back for a refund.
The subreddit opens with a cart full of dead mums being exchanged for cash back at the customer service desk. "A woman returned her dead mums today. How is this acceptable?" the post says. "I appreciate Costco having a very relaxed return policy but I'm pretty [sure] we all pay for this in the end." That may be true. Costco hasn't raised its membership rates since 2017, and in September 2023, the company's CFO hinted that rate increases are on the horizon.
Still, the policy is good for business. One Redditor reported returning a frozen food item after cooking and tasting it, and getting a full refund. "It's in their best interest to have this policy," someone commented. "People are way more likely to try things if they can bring them back if it doesn't meet expectations."
Likely, most people won't spend the time to return the items they're dissatisfied with. Someone remarked on returning instant pho, and others replied that they just donate unwanted nonperishables to a local food pantry.
Additional anecdotes on the thread included a woman picking at a rotisserie chicken while waiting in line to return it for saltiness, a questionably stained mattress, flats of alcohol at unreliable temperatures, and even potato peels. Also typical: annual returns of seasonal items, like artificial Christmas trees, barbecues, flowers after Valentine's Day, and big screen TVs after the Super Bowl (Costco's electronics return policy is typically 90 days after purchase.)
A Costco supervisor commented that they've seen "lamps from 10 years ago brought back in, a whole forest of dead trees, you name it." So what happens to all this unwanted merchandise in limbo?  Sometimes, the items can be donated, re-sold on the Costco floor, or credited from the vendor, which means it isn't always impacting Costco's bottom line.
Perhaps Redditor u/HoosierProud did it best. Or at least, shamelessly. "I once got a foldable table, cooler, and camping chairs from Costco, spent the whole weekend at Coachella racing and returned them even after a massive wind storm destroyed camp," they posted.
Melissa Kravitz Hoeffner
Melissa is a writer and recipe developer based in Brooklyn, where she lives with her wife and rescue dog.
Read more about Melissa