10 Discontinued Ice Cream Truck Treats You'll Sadly Never See Again
Once you hear that tinny song, all the memories of these ice cream truck treats start rushing back.
Childhood summers are peppered with a lot of great food memories—hot dogs on the grill, potato salad—and of course, ice cream and frozen treats. Of course, there were always treats at home, but when kids heard that tinny song coming from the ice cream truck while playing outside, it was time to cue the begging for a dollar or two, followed by the mad dash to get to the truck before it drove off to the next playground or cul-de-sac.
With those memories in mind, we wondered: which treats can we still get at the ice cream truck? And more importantly, which of our favorite, most nostalgic ice cream truck offerings have been discontinued or simply disappeared? Read on to find out.
Jell-O Pudding Pops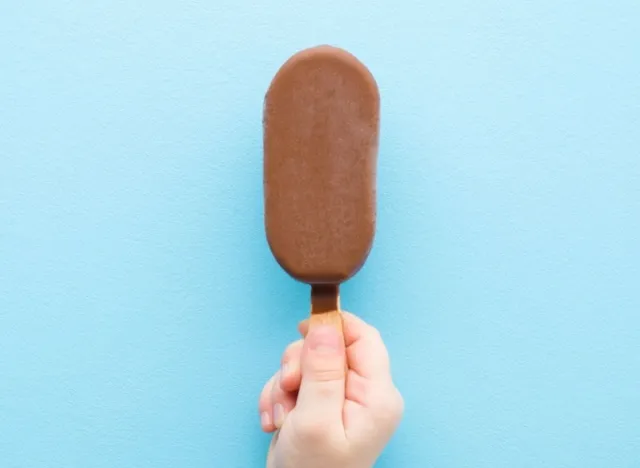 Children of the '80s remember this simple, cold, creamy treat, which was basically frozen pudding on a stick. Made famous in ads starring the now-disgraced Bill Cosby, the treats were available at grocery stores and often sold by ice cream trucks. Even though Jell-O Pudding Pops were discontinued in the late '90s, as of 2018, 3,600 people were still searching the web for the cold treats every month, according to Yahoo.
Mickey's Parade Ice Pops
Disney fans and sweets-lovers alike adored these pops that were vividly colored and shaped in the form of Goofy, Mickey, Donald, Daisy, and Minnie. Sold out of ice cream trucks and also at Disney parks, they were discontinued in the early 2000s. Of course, people miss these cute treats, and there's even a Facebook group devoted to trying to get Disney to bring them back.6254a4d1642c605c54bf1cab17d50f1e
Popsicle Micro Pops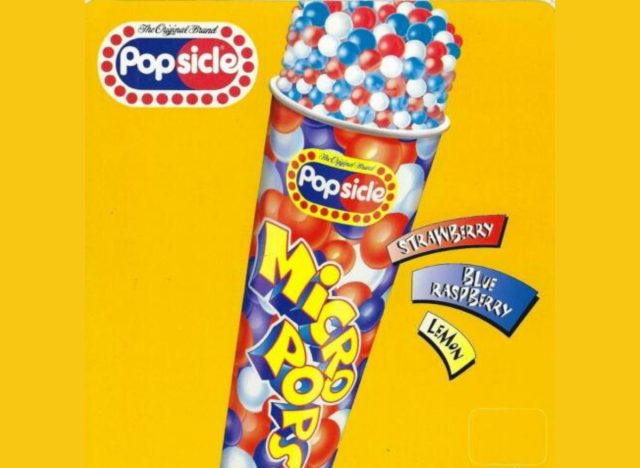 Imagine loads of Dippin' Dots clustered together and turned into a popsicle, and you've got the concept of this trypophobia-triggering treat. The dots were strawberry, blue raspberry, and lemon flavored and the pops were sold in stores and on trucks in the '90s.
Mounds Ice Cream Bars
Like the candy, Mounds Ice Cream Bars don't technically contain any nuts, just coconut ice cream cloaked in rich, dark chocolate. With some effort, these can still be tracked down in a handful of grocery stores, but the chocolate treats haven't been seen on ice cream trucks in quite some time.
Pink Panther Ice Pop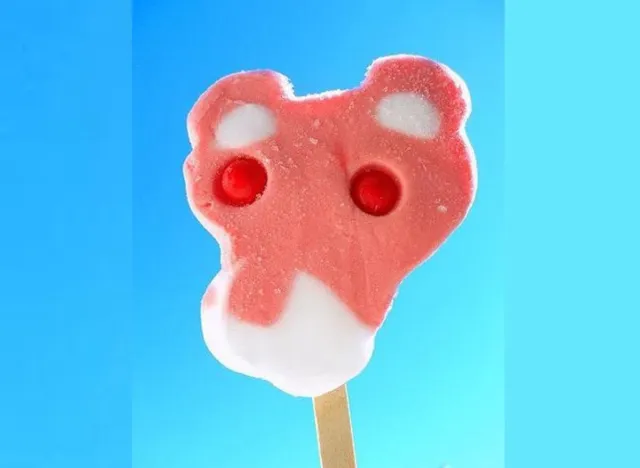 If you remember Pink Panther, you might remember the Pink Panther Ice Pop, which seems to have been replaced by Spongebob pops on most ice cream truck routes. The treat featured the head of the pink cartoon cat and seems to have been discontinued in the late '90s.
Looney Tunes Ice Pops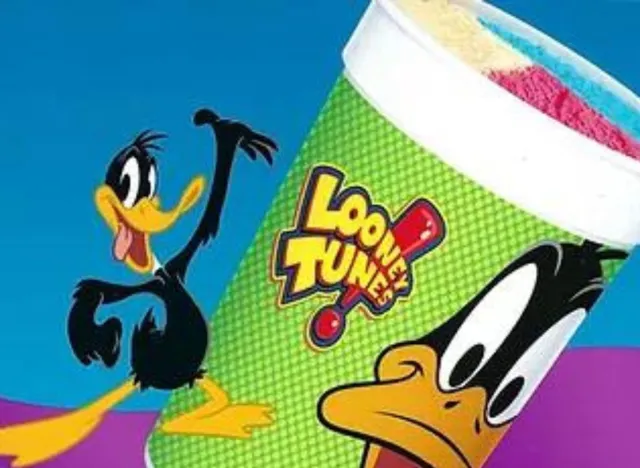 Much like the Pink Panther version, these treats featured the heads of Looney Tunes characters like Tweety Bird and Bugs Bunny in frozen form atop a stick. With eerie gum ball eyes. We haven't seen these treats at an ice cream truck in ages, and frankly, we're okay with that.
Popsicle Cotton Candy/Bubblegum Swirl
Bubblegum and cotton candy are both sugary treats we enjoy on occasion, but flavoring a popsicle with a swirl of both seems…misguided. Perhaps that's why this oddly flavored treat was discontinued.
Flintstone Push-ups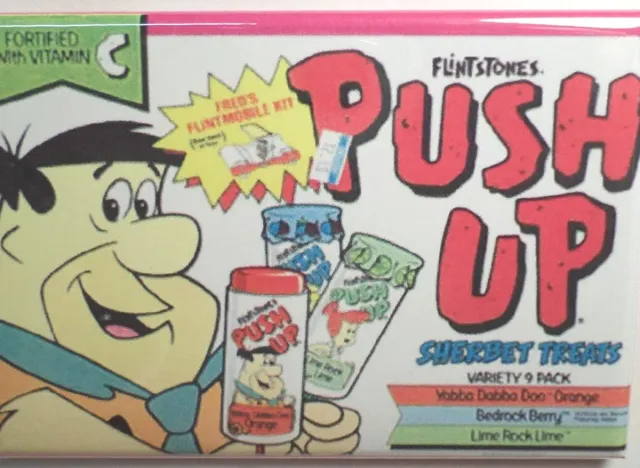 Push-up treats are essentially popsicles you push up and out of their packaging, and back in the '90s, Flintstone-themed treats were popular at the ice cream truck, with flavors like Yabba Dabba Doo Orange and Bedrock Betty. Now, you'll have to settle for a refrigerator magnet.
Itzakadoozie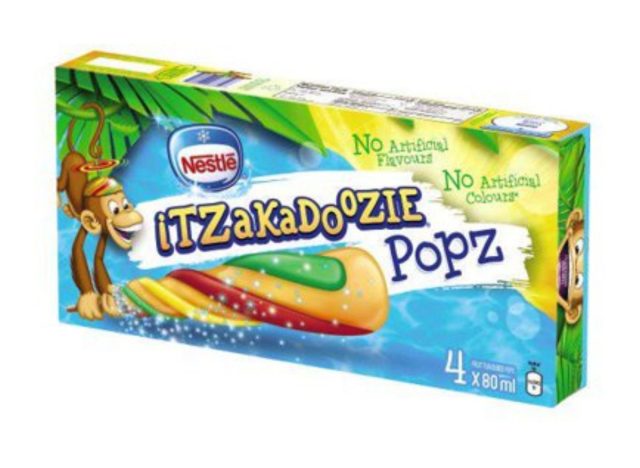 This swirly popsicle (pronounced "it's a ka-doozie") came out in the late '90s and had some connection to the Tarzan movie, according to the fun throwback ad we found, but we haven't been able to try this multi-flavored treat for several years.
Popsicle Sprinklers Ice Cream Bars
These bars were simply delicious—ice cream on a stick, covered with multicolored sprinkles. What kid wouldn't love them? Though they've been discontinued, fans still hold out hope they'll come back, with one writing on a petition page, "These brought back so many memories. Now I crave one every day. These were the best."
Tanya Edwards
Tanya Edwards is a seasoned food and health journalist, who has held roles at Yahoo Health as Managing Editor and at Food Network as Programming Director.
Read more about Tanya