12 Amazing, Healthy Emoji Recipes
An emoji's worth a thousand words.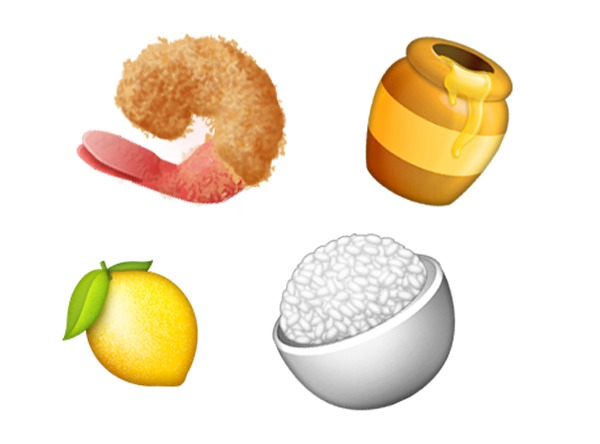 Times are a changin'— people are hovering to work, cars are driving themselves, and texting no longer means using words. If you're anyone with a smartphone, you're probably familiar with (and an active user of) emojis. They've taken over the game of texting, and we're not just talking smiley faces and hearts.
There are now emojis for anything from a tennis ball to a toilet to an airplane and it only continues to grow with each new upgrade. These little characters even became so popular that celebrities like Kim Kardashian and Wiz Khalifa came out with their own line of them. But our food-loving hearts here at Eat This, Not That! took a special interest in the food category, of course! And since you can find inspiration in some of the most unique places, we couldn't help but pull together some emoji-based recipes that are simple, fun, and will keep you fit. Insert flexy-bicep emoji here.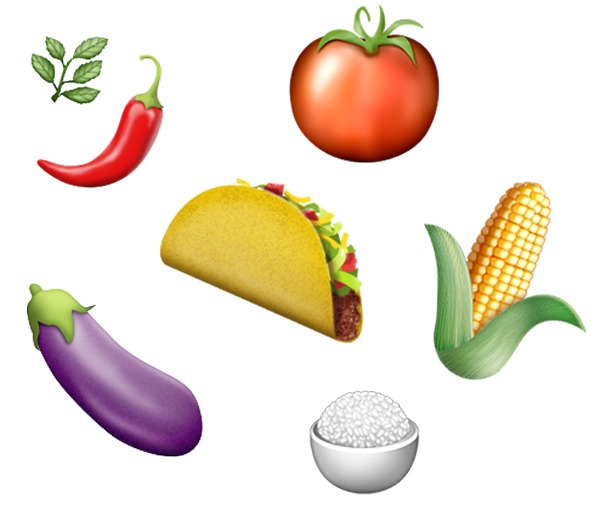 With this vegetarian dish, taco night is sure to be a hit! Recipes like these show that vegetarian cooking doesn't have to be boring and can still be loaded with flavors that will keep your body's needs satisfied. You get a great amount of protein from the black beans and quinoa, with vital nutrients coming from the vegetables. Adding heart-healthy toppings like tomatoes that are rich in lycopene is the perfect way to get even more added benefits and up the taste. Stick to corn tortillas if you're avoiding gluten; there are also plenty of other healthy options out there like whole wheat tortillas or our favorite, Ezekiel 4:9 Sprouted Grain Tortillas.
INGREDIENTS:
Serves: 4
4 soft or hard shell corn tortillas
2 heirloom tomatoes
½ cup of corn
1 medium eggplant
1 can black beans
1 cup uncooked quinoa
2 cups of vegetable broth
2 jalapenos (depending on your spice preference)
Handful of cilantro
Salt, pepper and lime juice
(Optional: Avocado, salsa, hot sauce)
HOW TO MAKE IT:
Chop tomatoes and cooked eggplant in ½-inch pieces. Cook quinoa in vegetable broth according to package instructions. Warm taco shells in oven and assemble 4 tacos using all ingredients. Top with cilantro, a squeeze of lime and salt and pepper. For even more flavor, feel free to add avocado, your favorite salsa, or hot sauce.
If you're looking to cut back on all the heavy starches, cauliflower pizza crust is one of the 17 Awesome Ways to Use Cauliflower. Instead of using any regular dough, go for a cauliflower crust pizza made with just cauliflower, egg whites, and cheese. You still get the same gooey goodness you're looking for in a pizza but minus all the belly-bloating carbs. You can top with some of your favorite veggies, but we like broccoli and mushrooms because of their cancer-fighting properties and amazing earthy taste.
INGREDIENTS:
Serves: 4
1 small head of cauliflower, roughly chopped
⅔ cup part-skim mozzarella cheese
.5 ounces Parmesan cheese
2 egg whites
½ cup sliced mushrooms
1 small head of broccoli
½ cup of tomato sauce
Salt, pepper, and Italian seasoning
HOW TO MAKE IT:
For the crust: Pulse cauliflower in a food processor until it becomes a rice consistency. Place on baking sheet with cooking spray and cook at 375 degrees for 25 minutes. Allow cauliflower to cool. Turn the oven to 450 degrees. Use a cheesecloth or clean kitchen towel to squeeze excess water until the cauliflower is completely dry. Combine egg whites, ½ cup of part-skim mozzarella, Parmesan, and seasoning. Create two 8-inch circles and place on a baking sheet lined with parchment paper and cooking spray. Bake at 450 degrees for 22 minutes.
For the topping: Heat a large skillet over a medium-high heat. Add 1 tablespoon of olive oil and add mushrooms and broccoli (season to your liking). Cook until tender. Top cauliflower crust with tomato sauce, mushrooms, broccoli, and remaining cheese. Bake until cheese has fully melted (around 7 minutes).
HONEY LEMON GRILLED SHRIMP OVER BUCKWHEAT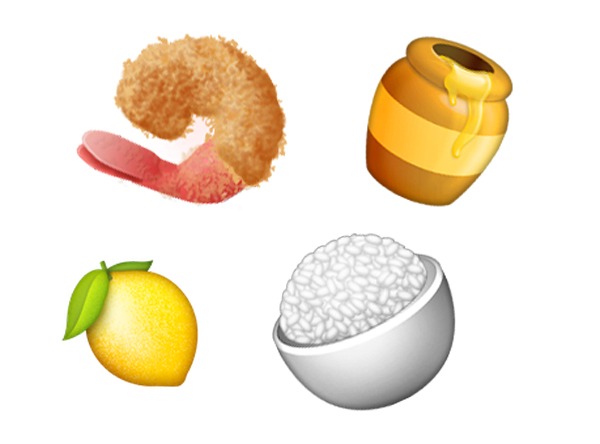 This simple marinade is a refreshing way to dress grilled shrimp. It combines sweet, savory, and sour flavor profiles that your taste buds will go wild for! Serve over a bed of buckwheat to get even more nutritional benefits out of this dish. Buckwheat, like quinoa, is a gluten-free complete source of protein (meaning it has all nine essential amino acids) that's loaded with fiber and magnesium, too. Speaking of fiber, don't miss these 30 High Fiber Foods That Should Be In Your Diet.
INGREDIENTS:
Serves: 3
1 pound of jumbo shrimp (about 8-10), peeled and deveined
⅓ cup of honey
¼ cup of soy sauce
2 cloves garlic, minced
1 tablespoon lemon juice
1 tablespoon olive oil
Salt, pepper, and spices
1 ½ cups buckwheat
HOW TO MAKE IT:
Cook buckwheat according to package instructions (add seasonings of your liking). Preheat grill to medium-high heat. Combine honey, lemon, soy sauce, garlic, olive oil and spices. Coat shrimp with mixture. Grill shrimp for 3 minutes on each side. Use remaining mixture to top and serve.
PALEO SWEET POTATO CASSEROLE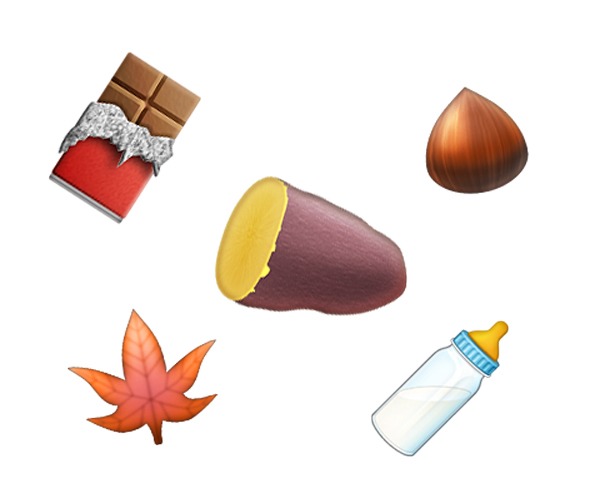 This smooth and crunchy Paleo sweet potato casserole is one for the books! Using no grains, dairy, or refined sugar, this sweet treat still packs in some delicious flavors that prove eating healthy can taste great, too. Sweet potatoes help aid weight loss with 4 grams of protein per potato and 25 percent of the days belly-filling fiber. The best part is you can have it anytime of the day—or even as a satisfying dessert!
INGREDIENTS:
Serves: 2-4 (as a side)
2 large sweet potatoes
¼ cup of coconut milk
2 eggs
2 tablespoons coconut oil
1 ½ tablespoons maple syrup
1 tablespoon cocoa powder
½ tablespoon vanilla extract
1 cup of chopped pecans and walnuts
HOW TO MAKE IT:
Combine cooked sweet potato, eggs and 1 tablespoon of coconut oil. (Psst! Discover the 20 Benefits of Coconut Oil to start whittling that waist of yours!) Mash the potatoes while slowly pouring in coconut milk and vanilla extract. Mix in cocoa powder and ½ tablespoon of maple syrup. Transfer mixture to baking dish. In a sauce pan, combine remaining coconut oil and maple syrup with pecans and walnuts. Allow to coat and let reduce. Top sweet potato mix with nuts and bake at 350 degrees for about 20 minutes or until the nuts are golden.
SPICY CHERRY GLAZED PORK CHOPS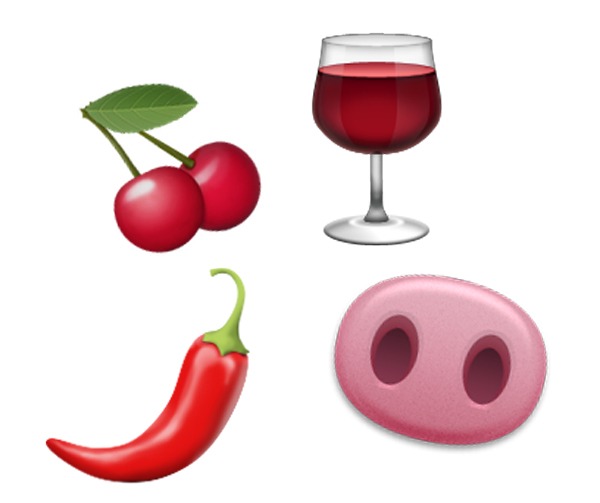 These pork chops are covered in a glaze made from nature's candy…but there's a little kick. Combining sweet cherries and spicy chipotle peppers makes a glaze so mouthwateringly delicious that you'll be licking the plate clean. Adding spice to a dish is a great way to help boost your metabolism, shed fat and fight inflammation—not to mention it gives us that addictive burn we love so much.
INGREDIENTS:
Serves: 4
4 boneless pork loin chops
1 tablespoon olive oil
1 cup of pitted dark sweet cherries
2 tablespoons dried cherries
1 tablespoon chopped chipotle pepper
¼ cup of dry red wine vinegar
½ tablespoon orange juice
Salt, pepper, cinnamon, and garlic
HOW TO MAKE IT:
Season chops with salt, pepper and cinnamon. Cook chops uncovered in a large skillet over medium heat with olive oil for 6-8 minutes on each side. Move to a plate and cover to keep warm. Using the same skillet combine cherries, vinegar, chipotle peppers, orange juice and garlic. Cook and reduce for about 3 minutes until slightly thickened. Spoon over cooked pork chops.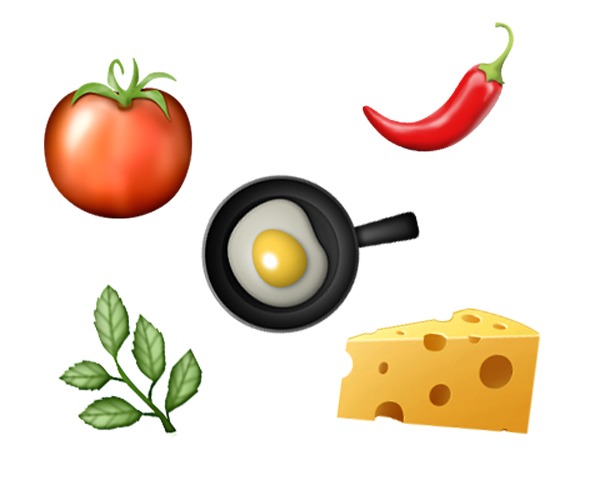 Shakshuka is a staple dish in Middle Eastern cultures made up of eggs in a sauce of tomatoes, onions, pepper, and spices. Eggs provide some major nutritional value to your body and although it had previously been frowned upon to eat the yolk, new studies reveal that it's the part of the egg we should be eating. It's super simple to prepare and will keep you full until your next meal.
INGREDIENTS:
Serves: 4-6
6 large eggs
2 tablespoons olive oil
4 cups of diced tomatoes
2 tablespoons tomato paste
1 large thin sliced onion
1 large thin sliced red bell pepper
1 ¼ cup crumbled feta
Salt, pepper, garlic, cayenne and paprika
Chopped cilantro and hot sauce, for serving
HOW TO MAKE IT:
Pre-heat oven to 375 degrees. In a large skillet, heat olive oil on medium-low and add onions and bell pepper; cook for about 20 minutes or until soft. Add spices, tomato paste, and tomato, stir together, and simmer until tomatoes thicken. Stir in feta. Gently crack eggs into the skillet over mixture. Season and transfer to oven for 7-10 minutes or until eggs are set. Top with cilantro and hot sauce.
STRAWBERRY BANANA "ICE CREAM" WITH SHAVED ALMONDS
Ice cream made with three ingredients and no added sugar? Now that's an idea we most definitely approve of. Bananas have this magical power of becoming the same consistency as your favorite ice cream when they're frozen and blended. You could leave it at just that or add in some refreshing strawberries for a vibrant flavor and shaved almonds as a source of protein to get a boost of energy. Only natural sugars create this sweet treat, so there's no need to think twice about it! But if added sweeteners have piqued your curiosity recently, then you'll love our report on Every Popular Added Sweetener—Ranked!
INGREDIENTS:
Serves: 4
2 large frozen bananas
1 cup strawberries
¼ cup shaved almonds
HOW TO MAKE IT:
In a food processor, blender, or special gadget like Yonana's Dessert Maker, mix frozen bananas and strawberries. Blend for about 2-3 minutes in 30-second intervals or until it reaches an ice cream consistency (scraping down sides if necessary). Pour in shaved almonds and quickly mix. Serve or place in freezer to allow mixture to freeze up to get desired texture.
PEAR, WALNUT AND FETA SALAD WITH HONEY CHAMPAGNE VINAIGRETTE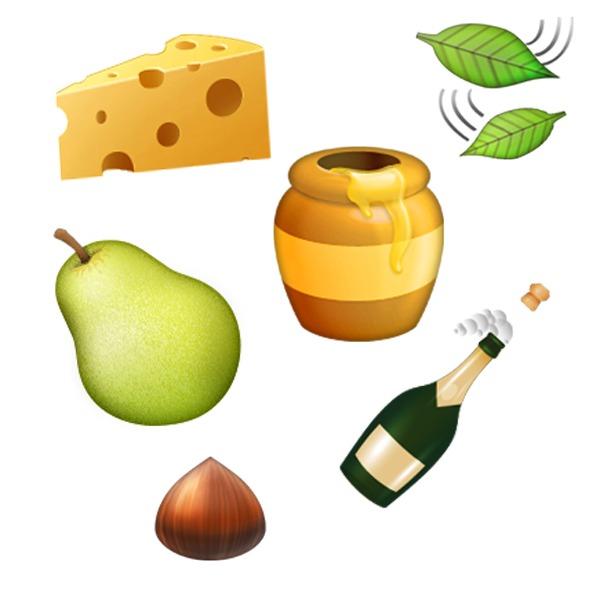 6254a4d1642c605c54bf1cab17d50f1e
This recipe is filled with all the ingredients to make the perfect light and refreshing salad. There are tons of textures and flavors going on that also have some serious flat belly benefits. Pears are packing in 6 grams of fiber per fruit and feta cheese is a great source of calcium. And in case you need another reason to indulge in this salad, there are walnuts involved; go check out 9 Reasons Why You Need to Eat Walnuts Right Now!
INGREDIENTS:
Serves: 4
2 thinly sliced pears
4 cups spinach
½ cup walnuts
½ cup feta
For the dressing:
1 tablespoon honey
¼ cup Champagne vinegar
2 teaspoons apple cider vinegar
½ cup extra virgin olive oil
Salt and pepper
HOW TO MAKE IT:
Whisk together all dressing ingredients and lightly dress over spinach, pear, walnuts, and cheese.
CHOCOLATE, BANANA, ALMOND BUTTER OATMEAL COOKIES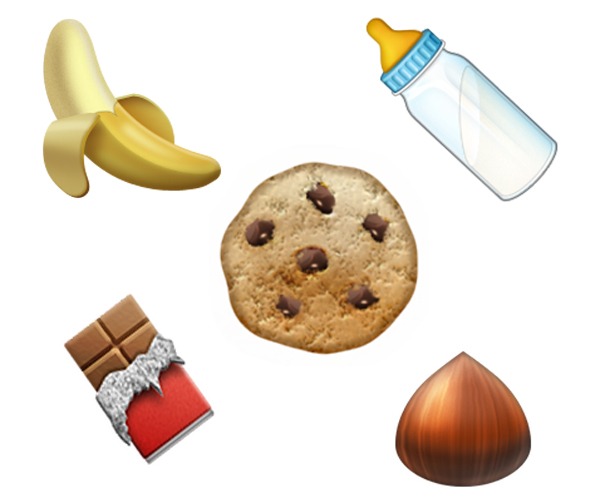 Who says you can't have a healthy dessert that takes good, too? Whip up a batch of these and watch that change! These gooey, chocolaty oatmeal cookies have the just the right texture and taste to satisfy that sweet tooth. Free of any refined sugars, grains, or oil, they'll keep you feeling light and full of energy.
INGREDIENTS:
Serves: 20
2 cups oat flour
1 cup almond butter
½ cup of semi-sweet chocolate chips (70% cacao or more)
2 large ripe banana
2 tablespoons maple syrup
HOW TO MAKE IT:
Combine all ingredients besides chocolate chips in a large bowl and mix until thoroughly mixed. Add chocolate chips and mix well. Using an ice cream scoop or spoon, form 20 evenly-sized, small cookie dough balls. Bake for 15 minutes at 325 degrees on a large baking sheet lined with parchment paper.
ROSEMARY ORANGE MAPLE CHICKEN
Chicken is an easy go-to protein for all you meat-eaters out there—but sometimes it's hard to get a bold flavor out of such a basic meat. Struggle no more with this tangy, sweet chicken. It's full of flavor, seasoned to perfection, and sweetened naturally with maple syrup and orange juice. The nutrition doesn't hurt either; a single 3 oz. cooked chicken breast has only 142 calories and a total of 26 grams of protein! Looking for more chicken recipes? Check out our 35 Best-Ever Chicken Recipes for Weight Loss!
INGREDIENTS:
Serves: 2
2 skinless, boneless chicken breasts
2 tablespoons olive oil
½ cup fresh orange juice
¼ cup dry white wine
¼ cup maple syrup
2 teaspoons chopped fresh rosemary
Salt and pepper
HOW TO MAKE IT:
In a small sauce pan, combine orange juice and white wine, bring to a boil and reduce heat. Allow to boil for 5 minutes, stirring occasionally. Add maple syrup and continue to boil for another 5 minutes or until slightly thickened. Rub chicken with rosemary, salt, and pepper. Add chicken to an oiled skillet over medium high heat. Saute on each side for about 5 minutes or until lightly browned. Add sauce to skillet and reduce to a simmer. Cover for 10 minutes, occasionally basting chicken with sauce. Cook until chicken is fully cooked and sauce has thickened.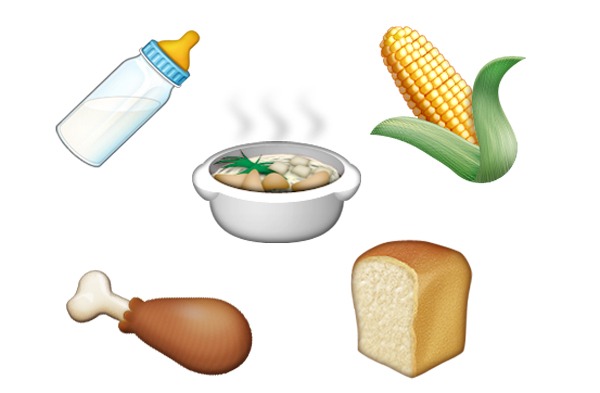 Pot pie is a comfort food that's downright impossible to deny. But this pot-pie-turned-healthy is one you won't have to feel guilty about eating. The warm, creamy filling and crispy, flaky crust both taste just as good as the classic—but without all the diet-destroying fats and additives. Phyllo dough, unlike many other pot pie and puff pastry crusts, has very little fat. Instead of folding butter into a crust batter, olive oil (one of the 8 Best Fats for Weight Loss) is brushed on to get that needed moisture.
INGREDIENTS:
Serves: 4
6 phyllo dough sheets
3 cups of cooked turkey meat
1 16-ounce bag of frozen veggies (carrots, peas, corn)
¾ cup of unsweetened almond milk
¼ cup of cornstarch
1 14 ounce can of low-sodium chicken or vegetable broth
¼ cup of plain full-fat Greek yogurt
Salt, pepper, thyme and extra virgin olive oil
HOW TO MAKE IT:
Cook thawed vegetables, thyme, and ½ tablespoon of oil for 5 minutes or until tender. Pour the broth into the pan. In a separate bowl, combine almond milk and cornstarch. Add mixture to vegetables and broth and cook for about 2 minutes or until sauce thickens. Take the pan off the heat and add the Greek yogurt. Fold in Turkey and transfer to a baking dish. Align the phyllo sheets over the mix one at a time brushing with oil between sheets. Bake on a low rack in a 425-degree oven for 25-30 minutes or until it is crisp and golden brown with a bubbling filling.
SPAGHETTI SQUASH WITH SPINACH AND CARAMELIZED ONION AND MUSHROOM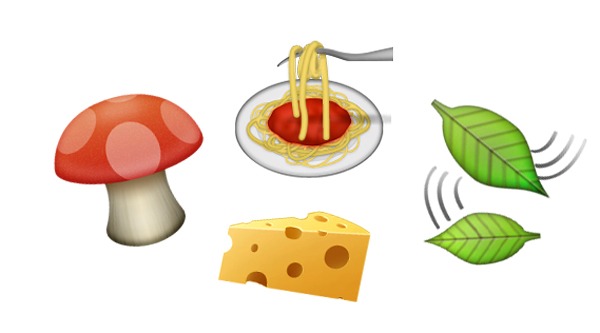 Spaghetti squash is a fun way to substitute those overly-processed boxed pastas. It's super easy to make and has a mild flavor that's versatile for a variety of toppings and sauces. This makes for a great side dish, or you can add a protein like chicken or tofu and have it for dinner. And while you're at it, check out these 10 Pulse Pastas You Need in Your Life for more ideas to enjoy a better-for-you bowl of pasta!
INGREDIENTS:
Serves: 6
1 large spaghetti squash
1 large onion
8 ounces sliced mushrooms
8 ounces fresh spinach
Salt, pepper, garlic, extra virgin olive oil
HOW TO MAKE IT:
Cut spaghetti squash in half lengthwise and remove all seeds. Rub with olive oil and spices and place face down on a baking sheet (lined with tin foil). Bake at 400 degrees for 45-60 minutes or until the squash is soft. Meanwhile, in a large saucepan, saute mushrooms and onions with olive oil and balsamic. Stir occasionally for 20 minutes at a medium low temperature until caramelized; then flavor with salt, pepper and garlic. Add spinach and cook until it wilts. Scrape out the inside of the squash and pour into the mushroom-onion mixture, mixing until everything is even.
More content from
Recipes