7 Fast-Food Chains With the Highest Quality Takeout, According to Customers
With these chains, it's good food quickly.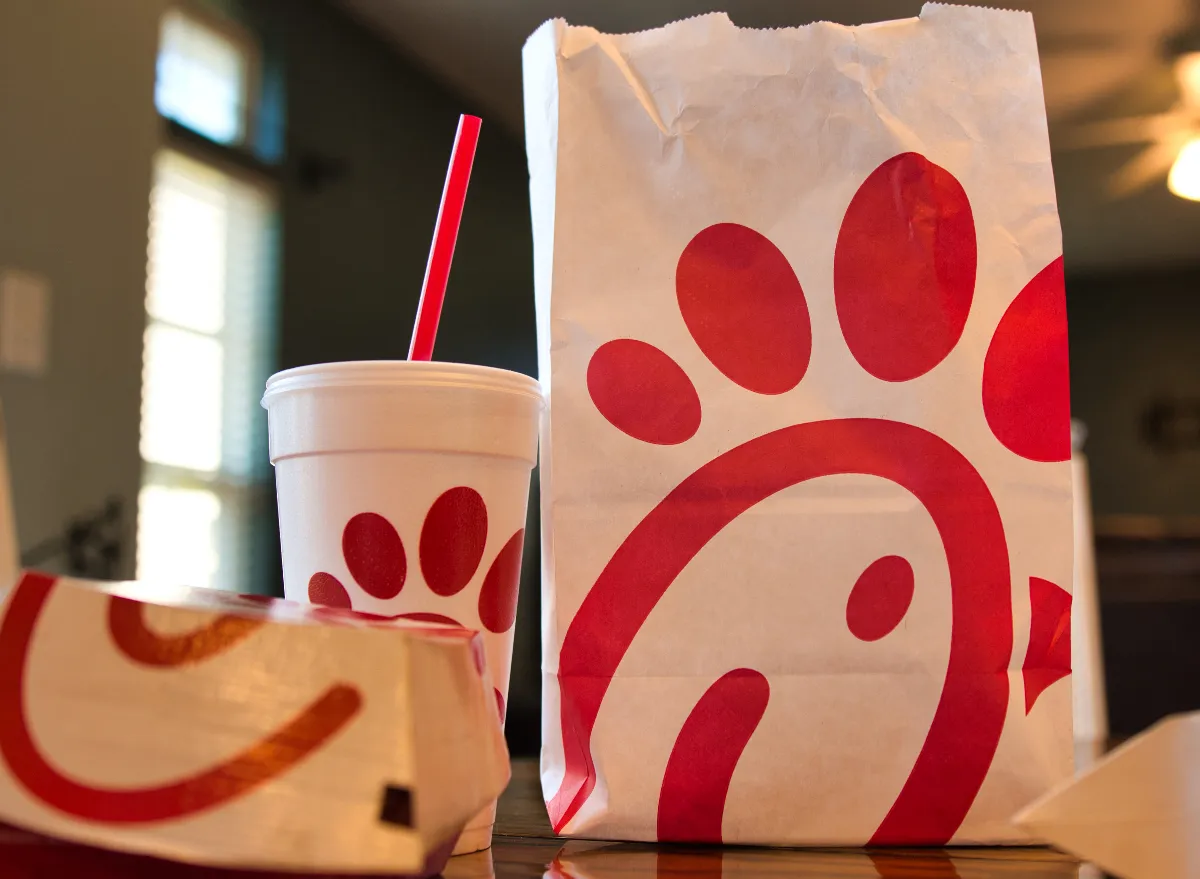 Most people don't associate fast food with "fineness" or a "grade of excellence." That is, they don't make such associations unless they're speaking about the fast-food chains we're discussing today. These restaurants may be committed to quick service, but they're also all committed to serving food that's made well and that's delicious no matter where it is enjoyed
To get this (short) list, Nation's Restaurant News and, market research firm, Datassential, teamed up to find out which chains customers thought had the best takeout for their annual Consumer Picks report. Datassential asked consumers if they agree with the statement, "This restaurant's food is a good fit for takeout" and then it tallied the percentage who agreed with each chain.
So if you're looking to grab a quick bite you can take on the road or bring home to enjoy and you want said meal to be a high-quality one, these are the fast-food restaurants with the highest quality takeout.
Chick-fil-A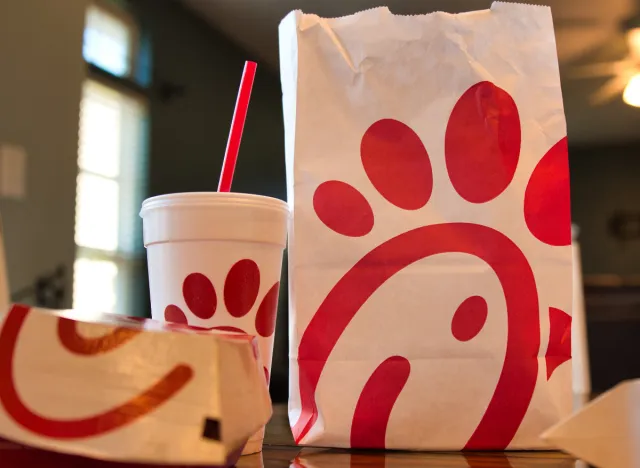 Anyone who has seen the staggering drive-thru lines at a Chick-fil-A probably won't be surprised to learn that this chain offers top-quality takeaway eats. 82% of respondents in the Consumer Picks Report thought that Chick-fil-A delivered on takeout.
And many a customer who has sat in said lines will confirm as much. One commenter speaking in Reddit's r/fastfood section spoke for many when calling CFA "an amazing fast-food company [with] great consistent food quality."
In-n-Out Burger
To be honest, there's not a lot of love for the fries from In-n-Out, which get mediocre marks even when fresh and rarely earn praise when "enjoyed" as takeout. But the burgers? Customers love those whether they eat them in the restaurant or carried away, and they are priced fairly, too. In-N-Out had 78% of the Consumer Picks Report respondents rate it favorably for takeout.
The chain enjoys thousands of reviews rating it as "excellent" on Trip Advisor, and from one of the many rave reviews there, we found a customer who called the food he got from the drive-thru "fresh and fabulous."
Jersey Mike's Subs
Jersy Mikes had 74% of people rate it high for takeout. When you read through dozens of customer reviews about Jersey Mike's Subs, one thing stands out above all else: consistency. From location to location and from state to state, people all share their appreciation for the consistently good quality of this chain.
One Reddit user said Jersey Mike's offers the "best mass-produced franchise deli type sandwiches [that are] comparable to an average local deli," and if you're a sandwich lover, you know that's actually high praise.
Five Guys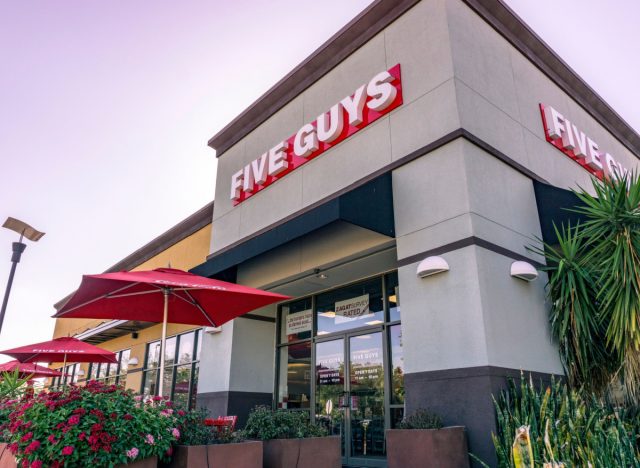 Granted, you will pay the same for a meal from Five Guys as you would at many casual sit-down restaurants–and it may take a good number of minutes to get that meal, too–but you will leave with burgers that are often called the finest any fast-food chain in America has to offer. Five Guys was just one percentage point behind Jersey Mike's.6254a4d1642c605c54bf1cab17d50f1e
One Yelp reviewer spoke for many when she said "their food is high quality" and that "Five Guys" never disappoints.
Habit Burger Grill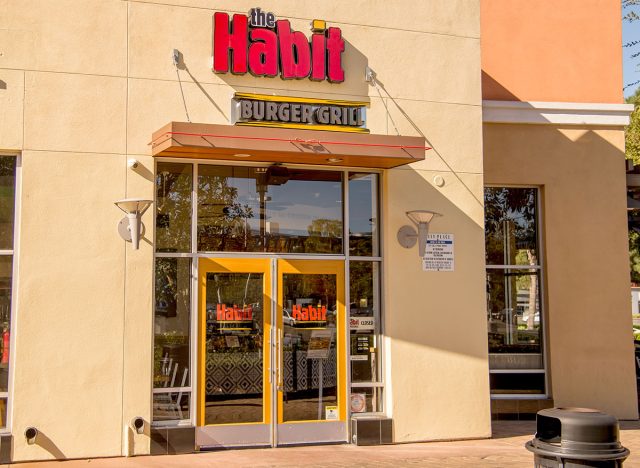 Customers love the char-grilled burgers from Habit, and they have for many years, now. Per Mashed, Habit was the best-rated fast-food chain in a Consumer Reports poll in 2014, and then in 2019, the chain was called the best regional fast-food restaurant in a USA Today "10 Best" list. Beyond the burgers, the other sandwiches, fries, and onion rings get high praise from customers, even when carried out, earning the chain a 73% in the Consumer Picks Report.
MOD Pizza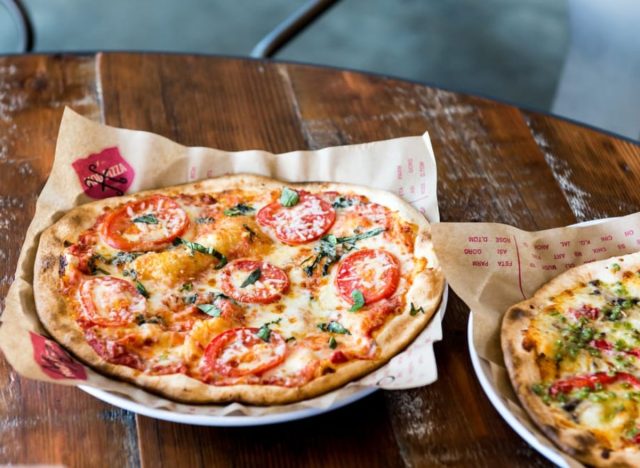 If you want a fully customized pizza that's affordable and tasty, then it's more than worth the time to wait in line at a MOD Pizza, then grab that one-of-a-kind pie (corn and sausage as your toppings? Why not!) and hit the road. MOD Pizza is consistently praised for its quality whether diners dine in or hit the road, with one Redditor saying: "I think it's one of the best chain food places period." 72% of customers agreed in the Consumer Picks Report survey.
Raising Canes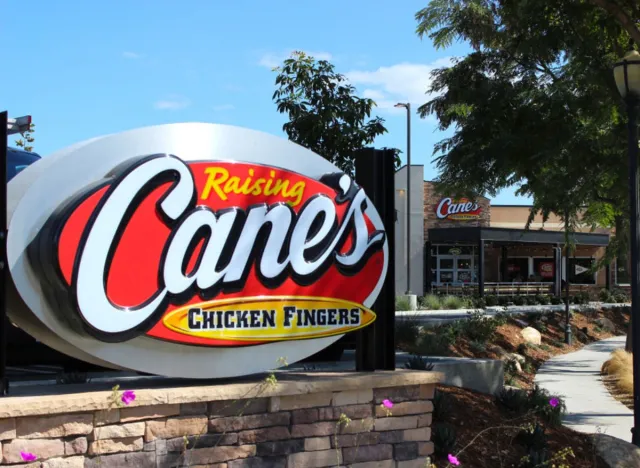 This chicken finger chain has over 600 restaurants across the U.S., with the majority in Texas. It routinely gets praise for its crunchy chicken fingers and delicious sauce. In fact, an Insider taste test pitted a meal from Raising Cane's against one from Chick-fil-A and preferred the small chain's chicken and sauce. 72% of the Consumer Picks Report survey praised the chain's takeout. It has been called the "fastest-growing chicken chain" in the U.S., so Chick-fil-A better watch its back.
Steven John
Steven John is a freelancer writer for
Eat This, Not That!
based just outside New York City.
Read more about Steven