6 Fast-Food Chains That Never Use Microwaves
If you want a meal that's truly fresh, head to these restaurants that won't nuke your food.
Restaurants love to tout their use of fresh ingredients, but what does that really mean? For some, it means the food is never frozen by the time it gets to the restaurant, and is prepped to order (or close enough). For others, it means the food is freshly prepared somewhere else and then reheated for you in numerous ways. That can be anywhere from in a pan—the old-fashioned way—to sous vide. Or using the trusty ol' microwave. Exposés on restaurants have long been written calling out restaurants that reheat food in the microwave instead of cooking it fresh that day.
While nothing is wrong with microwaved food per se—most of us use it at home, anyway—some people don't understand why restaurants are charging premium prices for food that could have been easily "made" in similar ways at home.
So when a restaurant chain doesn't use microwaves, it's a major sign of caring about freshness, and they'll often shout it from the rooftops. Some don't even have freezers!
Many fast-food chains use frozen meat, vegetables, breads, and even eggs as a shortcut and money saver. A few chains, however, take the time to choose the best meat and produce from specific suppliers that deliver to the restaurants daily. In-N-Out famously hasn't expanded further East because it needs to be close to its distribution centers to continue to provide the fresh never-frozen, never-microwaved food it is known for. A few other chains stand behind a pledge of no microwaved foods, ever.
Here are six chains you can count on for the freshest food possible.
In-N-Out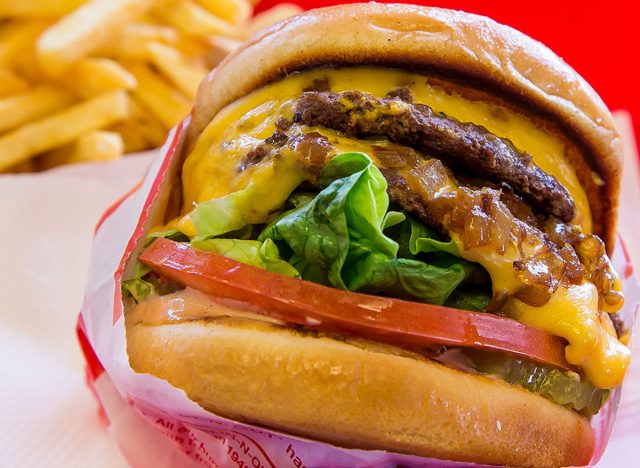 The West Coast chain famous for its "Animal Style" burgers, thick milkshakes, and hand-cut fries is adamantly against using microwaves, heat lamps, and even frozen food. The chain stands by its "Quality You Can Taste" slogan. Everything is made the old-fashioned way and each of the chain's 300+ locations abide by the no-microwave and no-frozen-food rule. The burger patties are delivered each day from one of the patty-making facilities where they are ground in-house from whole cuts of beef.6254a4d1642c605c54bf1cab17d50f1e
Other ingredients are no afterthought, either. The buns are baked from old-fashioned, slow-rising sponge dough every morning. In-N-Out sources the freshest veggies and hand-leafs its lettuce. Even the potatoes for the french fries are hand-sliced daily. To boot, the limited, vastly unchanged menu is said to keep costs down.
Five Guys
At Five Guys you can choose from a single-patty (called a Little) or a double-patty burger, fresh-cut fries, shakes made with real ice cream, and hot dogs—and that's about it. Everything is made to order and never frozen, except the shakes, of course.
The chain is proud of that as its open kitchens allow you to see the team members preparing your burger or dog. What you won't find in the kitchens are microwaves or even timers. The cooks at Five Guys are trained to know when the burgers are done without them. This is true at all of the 1,400+ restaurants in all 50 states. While Five Guys might not have In-N-Out's clout, it has a lot more locations.
Qdoba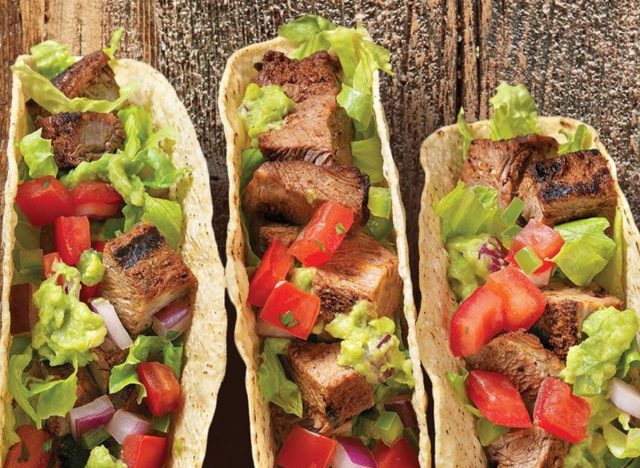 Qdoba serves Mexican cuisine at its 700+ locations that stretch across 47 states. The chain is known for fully customizable burritos, tacos, and bowls—along with some signature creations. It's also known for serving high-quality food and adhering to a high standard of sustainability with its sourcing. And it never microwaves its food. In fact, microwaves are banned from its kitchens. Another thing you won't find in a Qdoba? Can openers. That means all the beans, veggies, and sauces that you add to your dish are freshly made. Bonus: guacamole and queso are always free on your dish.
Elevation Burger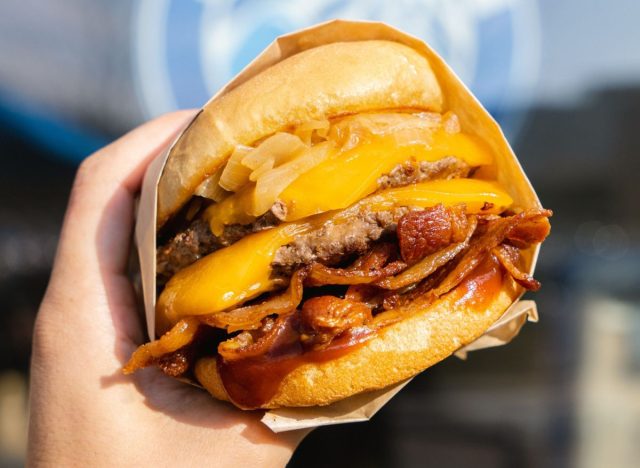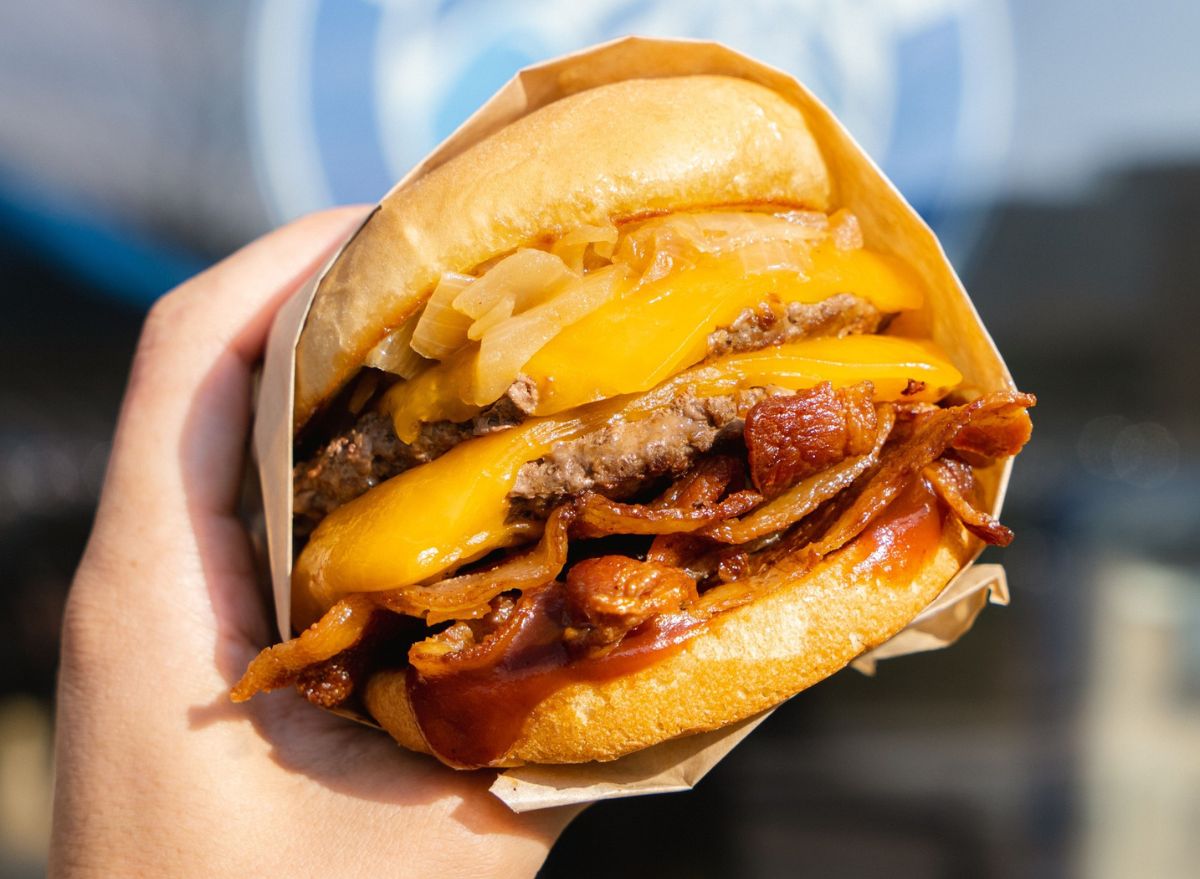 It's no surprise that a place like Elevation Burger doesn't use microwaves. Since the chain is one of the only fast-food joints serving up 100% grass-fed organic beef patties, an appliance like a microwave would be out of place in its restaurants.
With a mission as great and lofty as changing the world "one burger at a time," the kitchens of Elevation Burger locations keep it simple by cooking food when you order it from whole, unprocessed ingredients. Nothing is ever reheated. In fact, they also skip the holding areas and steam tables. The chain also serves fries cooked in olive oil and uses cage-free chicken for its sandwiches. Look for Elevation Burger in the Northeast, where it currently operates some 40 locations.
Baja Fresh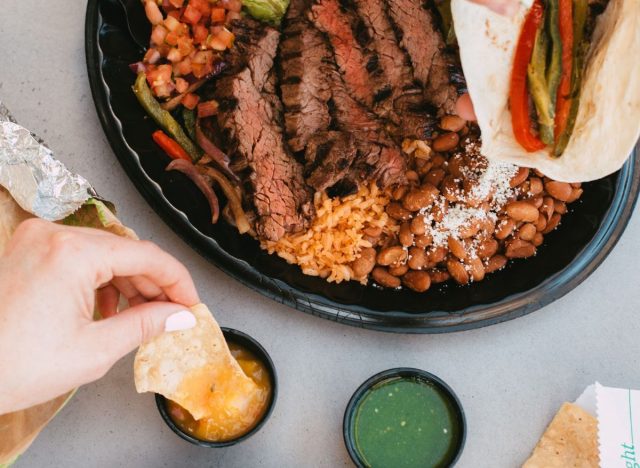 With the word right in the name, Baja Fresh holds itself to pretty high standards of food freshness. Since opening in 1990, the chain has focused on fresh never processed Mexican-style food that is handmade whenever possible using real recipes and "farm-fresh" ingredients. How fresh? The chain has no microwaves but it also skips freezers and even can openers. If you're looking for the best burritos, tacos, quesadillas, bowls, and fajitas filled with marinated grilled meats, fresh seafood, and tons of veggies, Baja Fresh is the way to go.
Chipotle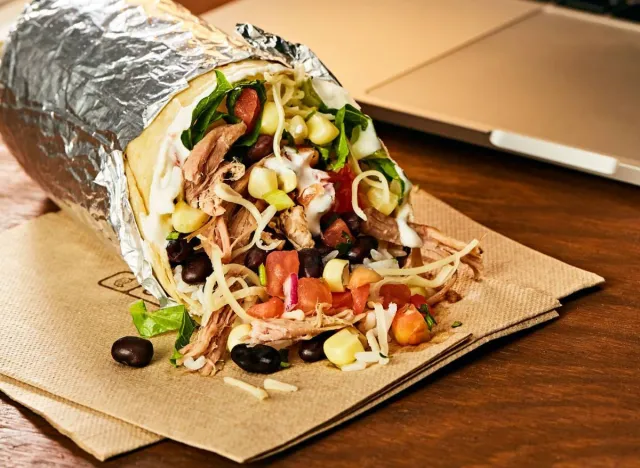 Have you ever wondered why Chipotle has no seafood? It's because the chain has no freezers. It also refuses to take shortcuts on its food and that includes no microwaves and no can openers.
Chipotle's values are all over its website and also include no artificial colors, flavors, or preservatives. So while Chipotle has been blasted for raising prices, it has the quality to back it up. Overall, the price increases don't seem to be hurting the burrito and bowl company much, as it just recently reported a 10% increase in restaurant sales year over year. It also opened 41 new restaurants in 2022, 34 with a Chipotlane.