6 Fast-Food Restaurants That Use Real Whole Eggs—Not That Fake Stuff
If you want the real thing, here's where to go.
You can't make an omelet without cracking a few eggs, as the saying goes, but fast-food chains have figured out how to game the system. Plenty of them never crack a single egg but can serve you a tasty breakfast, and that's great for speed and consistency. Sometimes though, you just want something with that fresh-cooked taste, that's where these locations come in.
Surprisingly few fast-food spots will actually take a real egg, crack it open, and cook breakfast for you. And some will only do it for a few items. The rest use bagged pasteurized eggs or pre-fabricated frozen egg patties that are more a creation of science than a chicken.
The American Egg Board (AEB) offers some insight on why a fast-food chain would choose bagged or pre-fab egg patties: "Whole liquid eggs not only simplify the production of foods made with eggs, they provide consistency in measurement and ensure safety and quality."
In addition, eggs are fragile and bagged eggs are not (unless they spill, of course), leading to less waste due to breakage. Lastly, a liquid egg product is pasteurized to destroy Salmonella and other bacteria, so chains do not have to worry about contamination.
Also, in case you're wondering, it can be hard to spot a whole cracked egg on a menu because the alternatives can still be labeled as "whole eggs." Only ​​egg products that are "produced by combining whites and yolks from different production batches cannot be labeled as whole eggs," according to AEB. The bagged eggs that do not fit that definition can be labeled as whole eggs.
So if you're looking for a real egg cracked right before you eat your sandwich or wrap, here are the spots that truly make breakfast from scratch (or close enough).
Back in 2020, Wendy's decided that breakfast was going to be big for the chain, and it did all the right things to make it possible. Rather than cutting corners with bagged eggs, like most of its competitors, Wendy's took the risk of the whole cracked egg which it uses in all of its breakfast items.
The chain has a bunch of different breakfast sandwiches with fresh eggs on croissants, biscuits, or rolls, bulked up with sausage, bacon, or chicken. Or opt for the Breakfast Baconator which pretty much has everything.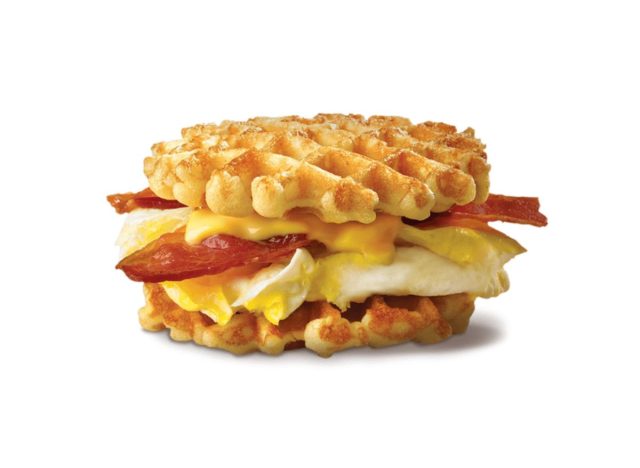 White Castle gets a bad rap for its association with the late-night stoner run, but it really has some quality food, especially when it comes to breakfast.6254a4d1642c605c54bf1cab17d50f1e
White Castle has always used freshly cracked eggs for all of its breakfast menu items, which include a variety of slider-sized sandwiches. It also has some truly unique and fun breakfast items like the Belgian Waffle Slider. White Castle isn't skimping there either. The waffle batter actually comes from Belgium.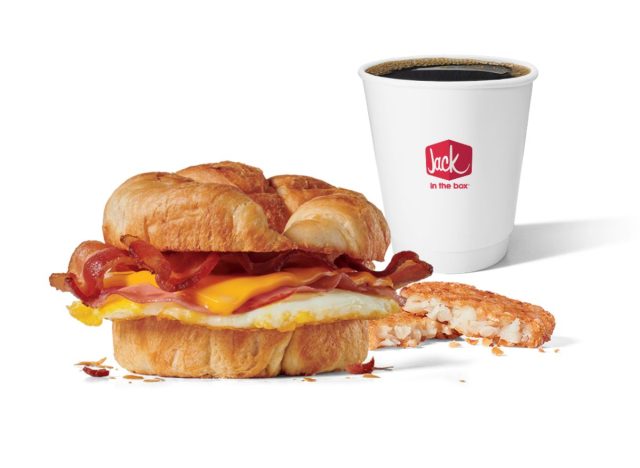 Not only does Jack in the Box have the elusive all-day breakfast, it also uses freshly cracked eggs for all of its egg sandwiches. The ingredient info for each sandwich lists a USDA Grade AA fried medium egg with butter-flavored vegetable oil.
The scrambled eggs for any of the platters look to be from bagged eggs, however, so stick to the sandwiches.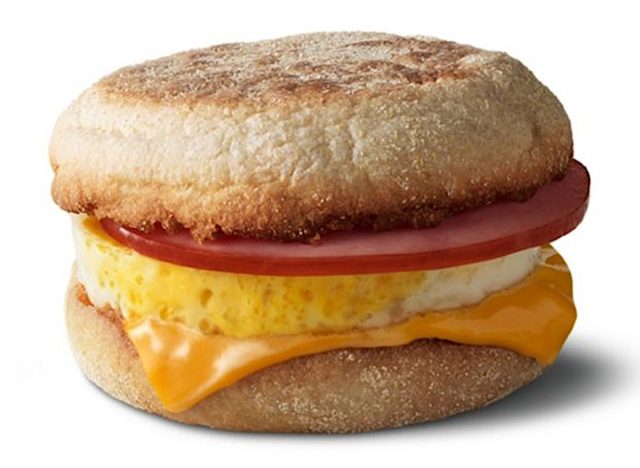 McDonald's doesn't use freshly cracked eggs for all of its items, but it is 100% transparent in that messaging. The one item that does come with a whole fresh egg, every time, is the Egg McMuffin. Cooks at the restaurants use ring molds to get the perfectly round egg every time.
Any of the folded eggs are made with bagged whole eggs and are pre-frozen, while the scrambled eggs are cooked from bagged eggs at the restaurant. The Sausage Burrito is made from a special sausage-egg mix that comes frozen.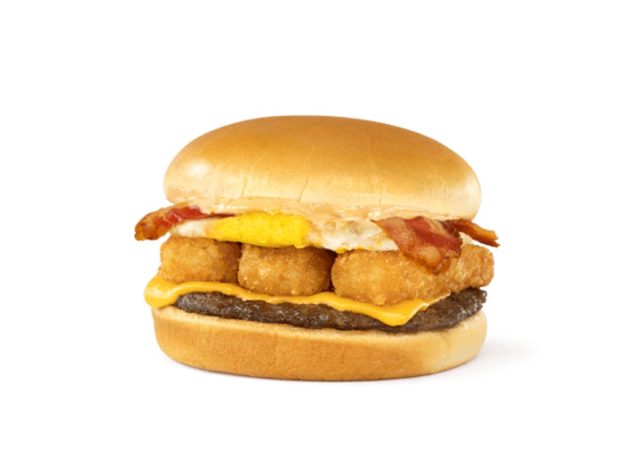 Whataburger, which probably has one of the best names in the biz, takes late-night breakfast eaters into account by serving breakfast from 11 p.m. to 11 a.m.  The chain uses freshly cracked eggs for all of the sandwiches with a single egg, like the Breakfast Burger, but bagged eggs for the scrambled egg dishes.
However, Whataburger fans say you can always request a fresh egg, especially if you have a dairy allergy.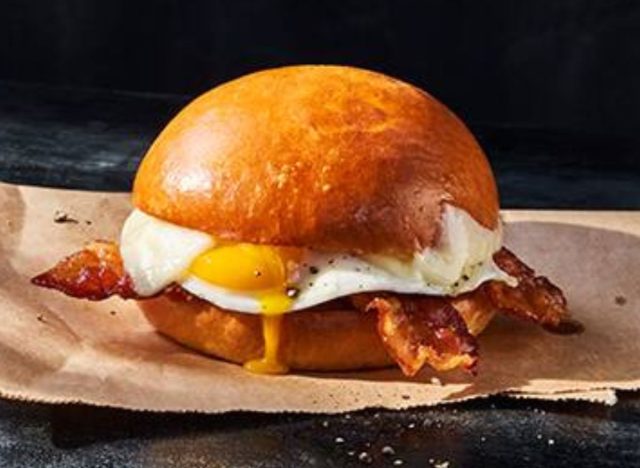 Panera is another chain that doesn't treat all of its egg dishes equally but says that it uses 100% real eggs in every dish. In 2018 it petitioned congress to get chains to have to label bagged eggs, specifically if they contained extra ingredients that weren't in eggs.
But if they didn't then, Panera uses some egg shortcuts now. The sandwiches with folded scrambled eggs include liquid whole eggs in the ingredients, while anything with an over-medium egg uses a pasteurized egg. Everything is still cooked to order, however.