Nearly 15% of Fast-Food Restaurants Are Now Charging You a Service Fee, New Report Shows
These fees are yet another reason why eating out has gotten more expensive.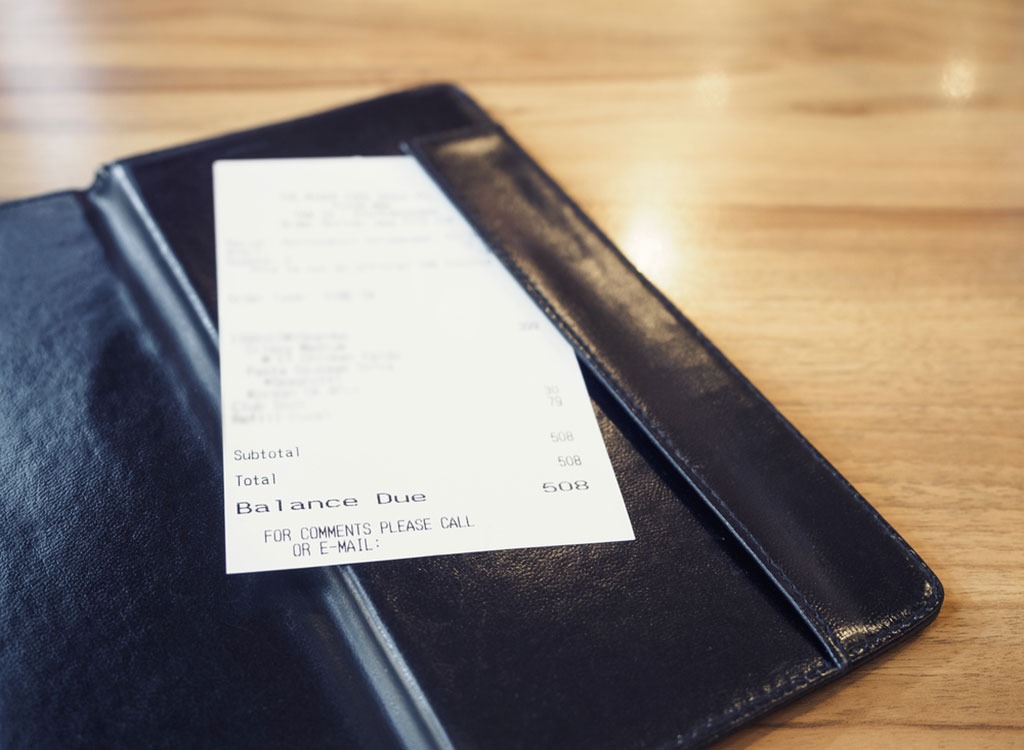 If you're buying concert tickets online or ordering dinner through a delivery service like Uber Eats, you have to make your peace with the unfortunate yet inevitable service fees. But while such additional fees in these spheres are well-known and expected, they now seem to be popping up in an unexpected place: your fast food bill.
The National Restaurant Association, a foodservice trade group, has released its annual State of the Industry Report with key findings and predictions for 2023 regarding the restaurant industry. One of those findings was that 13% of fast-food restaurants have now implemented service surcharges for their guests, according to Restaurant Business Magazine, which obtained the report.
Not to be confused with a tip, a service fee typically refers to an extra charge added at the time of the transaction for a service related to what the customer is purchasing. It's not just fast-food restaurants that have begun tacking on service fees—the report noted that 15% of restaurants overall currently have the extra charges.
The proportion is even high in other restaurant segments. In fine-dining, for example, 17% of establishments have instituted the fees, the report found.
Many of the restaurants that use these extra guest surcharges don't plan to nix them anytime soon. According to the report, 81% of those that have implemented them plan to keep them around for more than a year.
Even before service fees were factored into the picture, eating out had already gotten significantly more expensive for consumers. This is because many restaurant chains have boosted their prices to offset the impact of their own rising food, labor, and commodity costs. While these elevated prices surely aren't enough to stop consumers from eating out altogether, some chains that have gotten particularly expensive have seen their patrons cut back on spending.
So how much exactly are these extra fast-food service fees costing you? It's hard to say for certain, since it would depend on the restaurant. The good news is that while 13% of fast food restaurants have instituted service fees, according to the report, that means a much larger 87% have theoretically avoided them.
Customers can determine whether they're being hit with service fees by reviewing their restaurant bills and asking for clarification on extra costs that leave them confused. With that knowledge, they can make informed decisions on what chains are, or aren't, worth paying a little extra for the time being.
Zoe Strozewski
Zoe Strozewski is a News Writer for Eat This, Not That! A Chicago native who now lives in New Jersey, she graduated from Kean University in 2020 with a bachelor's degree in journalism.
Read more about Zoe