Your Survival Guide for 20 Fast Food Joints
You can still hit the drive-through without ordering a diet-busting, waist-widening meal.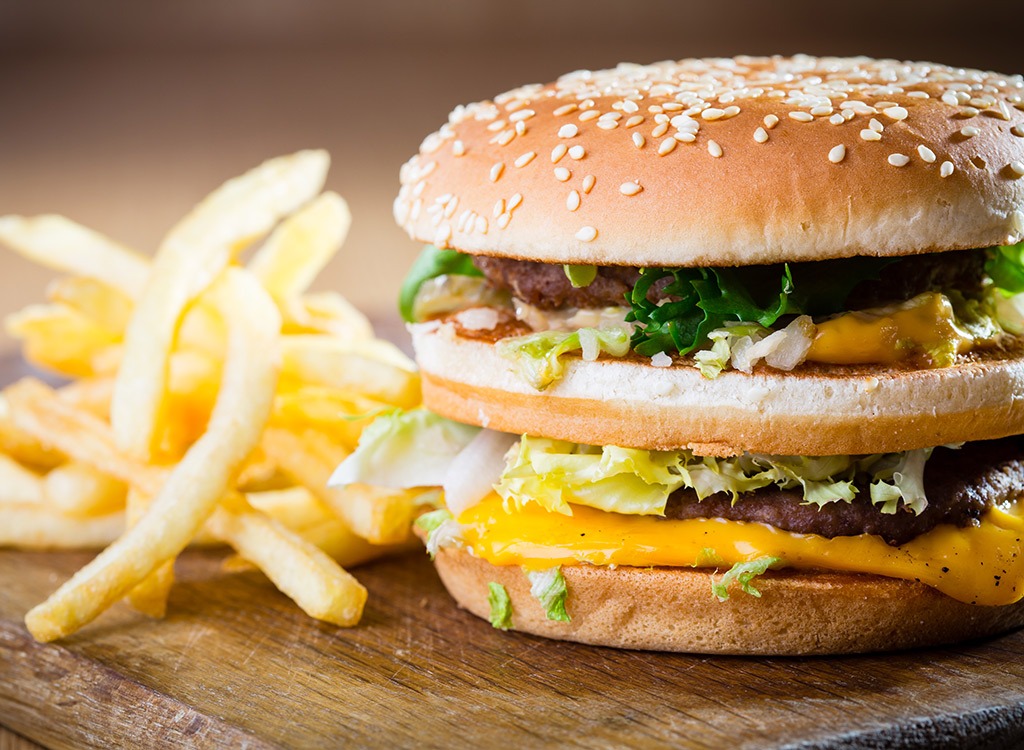 Fast food joints have a bad rap—and it's not totally unwarranted. Most burger and quick eat restaurants were created for people who want something delicious and cheap on their tray in minutes, no matter the calorie cost.
But times have changed since the first drive-thru opened in 1947. People don't just want their fast food to be, well, fast, they also want it to be healthy enough to keep them on a path toward quick weight loss. Trouble is, it's not always easy to identify a waistline-friendly menu option. In fact, through our extensive research on the matter, we've come to find that excess calories, fat, and sodium are often hiding in the dishes you'd least expect. A 750 calorie salad, anyone? Or how about a chicken wrap with a day's worth of fat?
To help you navigate all of your favorite eateries with ease, we've developed this quick n' dirty guide to fast food land and filled it with nuggets of information every dieter needs to know. Bookmark this page and refer back before ordering your next lunch on the run. And after you see how easy it is to eat a sensible meal at the drive-thru, check out these 40 Things Healthy Cooks Always Have in Their Kitchen to stay on track toward your flat-belly goals at home, too.
ARBY'S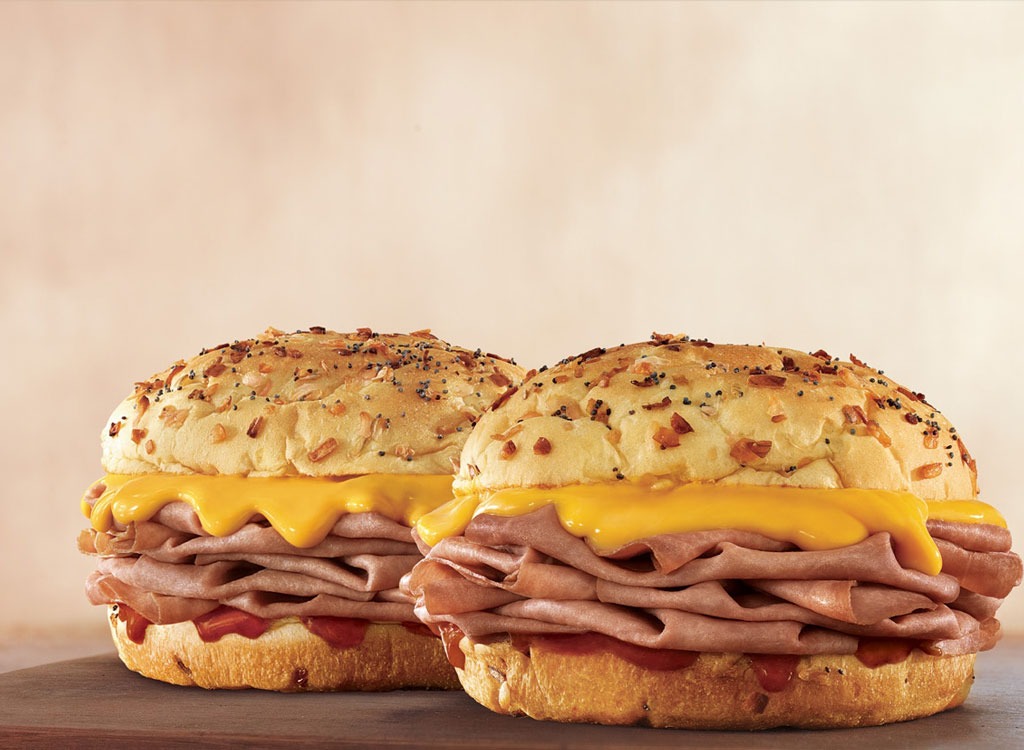 Just a few years ago, you could pull up to the Arby's window, order a grilled chicken sandwich, and be pretty sure you were keeping lunch under 500 calories. But the chain took a step backward by eliminating its roast chicken line. Credit Arby's for nixing the trans fat from its frying oil years ago, but the restaurant only offers one side that hasn't had a long soak in a bath of hot oil.
Survival Strategy: You're not doing yourself any favors by ordering off the Market Fresh menu; that head-fake leads to dead ends like an 800-calorie Roast Turkey Ranch & Bacon Sandwich. A regular roast beef or Melt Sandwich will save you an average of nearly 300 calories over a Market Fresh sandwich or wrap. For more healthy restaurant dishes that will keep your belly flat, check out these 25 Restaurant Meals Under 500 Calories.
MCDONALD'S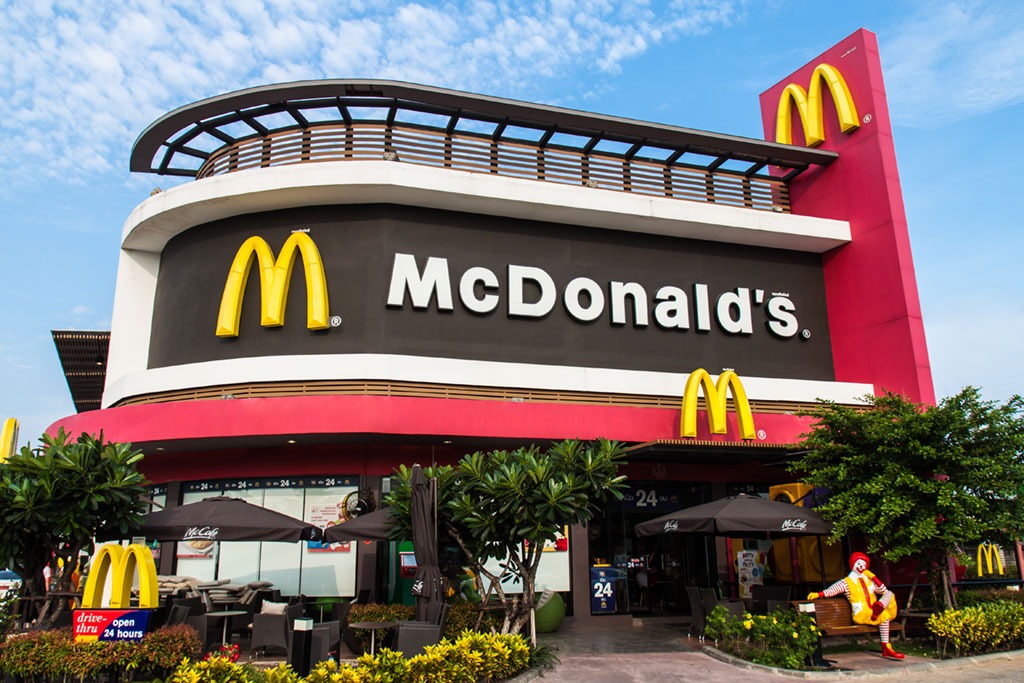 The world-famous burger baron has come a long way since the publication of Fast Food Nation—at least nutritionally speaking. The trans fats are gone from its oils, the number of calorie bombs has been reduced, and there are more healthy options, such as salads and yogurt parfaits than ever. Still, too many of the breakfast and lunch items still top the 500-calorie mark, and the dessert menu is a total mess.
Survival Strategy: At breakfast, look no further than the Egg McMuffin—it remains one of the best ways to start your day in the fast-food world. Grilled chicken and Snack Wraps make for a sound lunch. Splurge on a Big Mac or Quarter Pounder, but only if you skip the fries and soda.
BURGER KING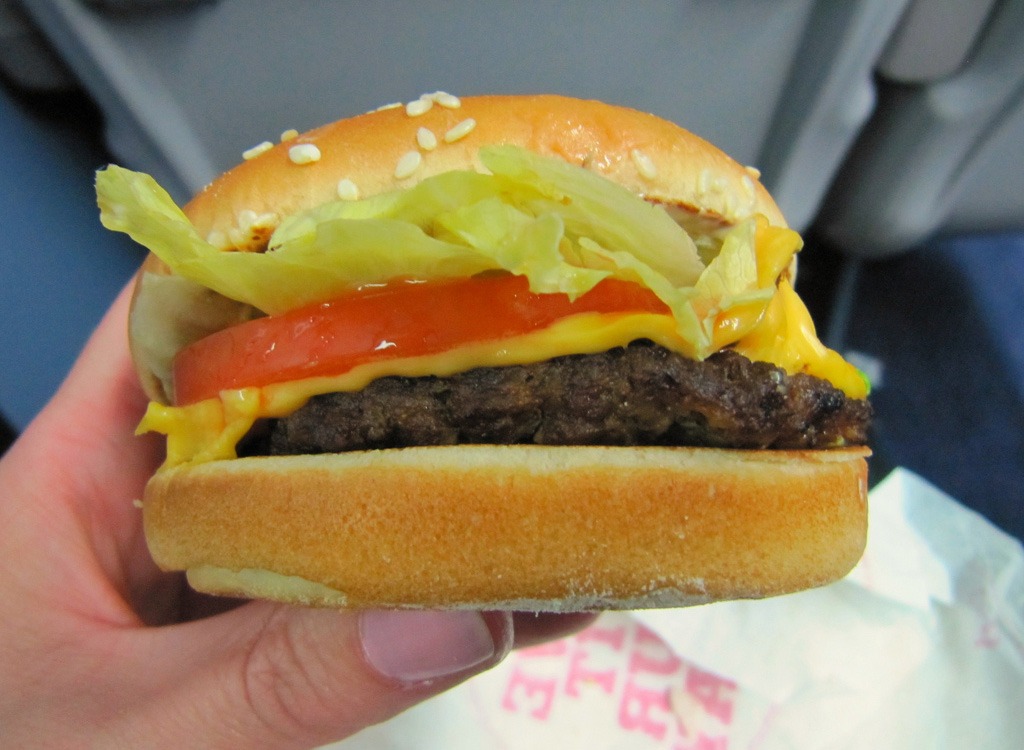 BK invites you to "Take a Break from Boredom." You will definitely not be bored when you look down in panicked horror at the bathroom scale. The rule of thumb at Burger King is to be suspicious of anything that was invented after Taylor Swift was born: Newfangled options like sugar-loaded smoothies and coffee drinks with nearly as many calories as a Whopper only make eating well more difficult. Thankfully, standbys like the Whopper Jr., basic hamburgers and apple slices give you a way out.
Survival Strategy: Start your day with a Muffin Sandwich. For lunch, match the regular hamburger, the Whopper Jr., or the Tendergrill Sandwich with apple slices and water, and you'll escape for about 700 calories. For more ab-saving menu picks, check out our exclusive report, What 11 Diet Experts Order at Burger King.
BAJA FRESH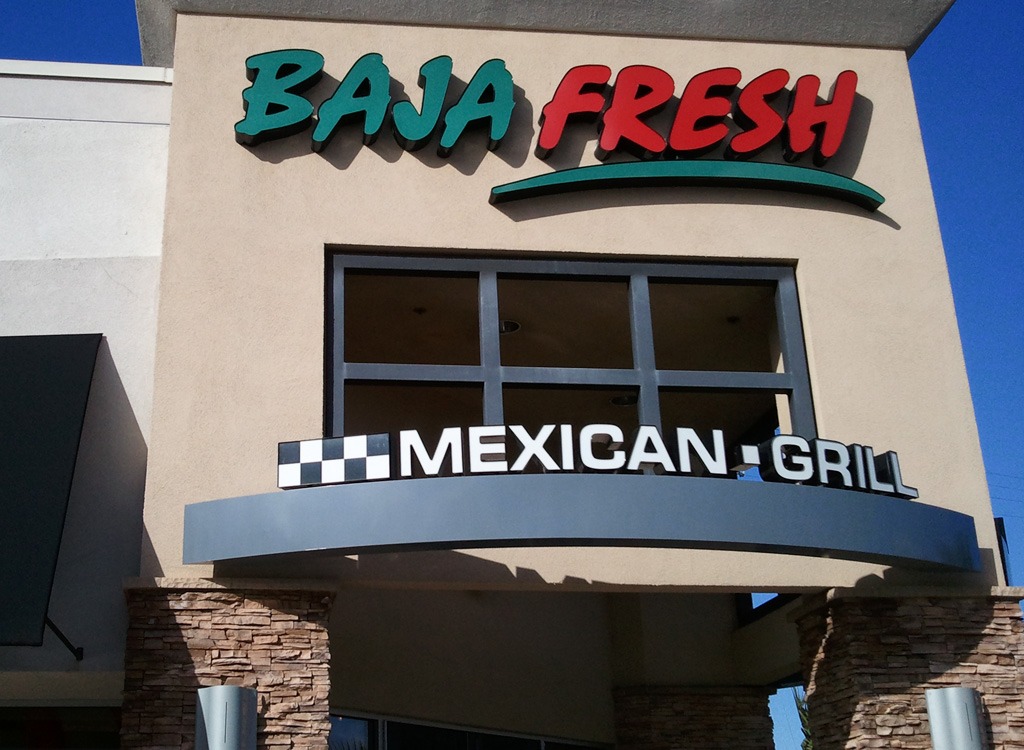 6254a4d1642c605c54bf1cab17d50f1e
Baja Fresh is like communism or friends with benefits: In theory, it sounds great, but in practice, it fails miserably. It's nice that Baja makes all of its menu items fresh on-site, but why can't it make a simple chicken burrito with fewer than 790 calories? To minimize damage, turn to the tacos—then turn for the door.
Survival Strategy: Unless you're comfortable stuffing 30 grams of fat into your arteries before dinner, avoid the nachos at all costs. In fact, avoid almost everything on this menu except tacos, the torta, or a salad topped with salsa verde and served without the elephantine tortilla bowl. Or better yet, eat a tasty dinner at home with the help of these 35 Healthy Crock Pot Recipes.
BLIMPIE
In the past, we admonished Blimpie for its love of trans fat. Since then, the chain has quietly removed all the dangerous oils from its menu and earned itself a place of honor in our book. But that doesn't mean the menu is free of danger. Blimpie likes to splash oil on just about everything containing deli meat, and there are a handful of sinful subs that top the 1,000-calorie mark.
Survival Strategy: The regular-sized Grilled Chicken Teriyaki Sandwich is one of the best in the business. We also like the Turkey and Provolone Sub. But skip the wraps and most of the hot sandwiches. And no matter which sandwich you choose, swap out mayo and oil for mustard or light dressing. For more fat-saving lunchtime swaps, check out these 35 Best-Selling Chips—Ranked.
BOSTON MARKET
Boston Market's menu remains a mixed bag of lean proteins and calorie-dense side dishes. Healthy combination platters can still be had, but tread lightly among its many nutritional land mines. What this menu really needs is less butter, less cheese, and makeovers of the Meatloaf, Pastry Top Chicken Pot Pie, and the entire line of sandwiches.
Survival Strategy: Pair roasted turkey or white meat chicken with a vegetable side or two, and you've got a solid dinner. But avoid calorie- laden dark-meat chicken, meatloaf, pot pie, and almost anything served between two pieces of bread. And choose your sides carefully. The New Potatoes, Green Beans, and Fresh Steamed Vegetables are all sensible picks. Looking for even more ways to keep calories in check? Read up on these 50 Snacks With 50 Calories or Less!
AU BON PAIN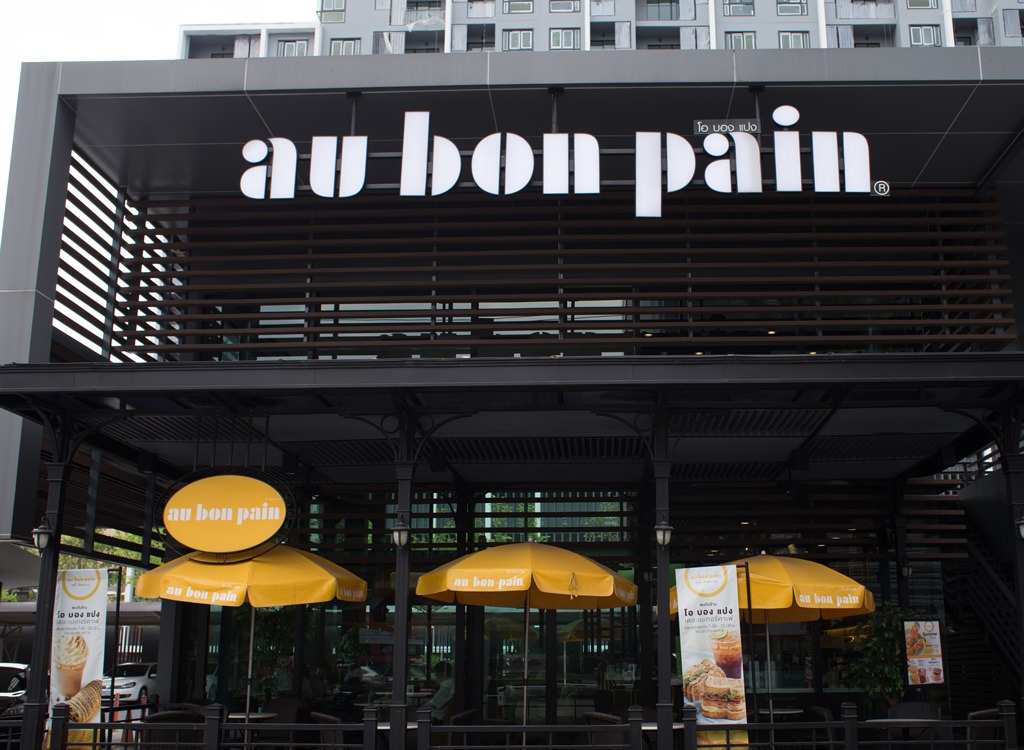 There are plenty of ways you could go wrong here, but Au Bon Pain couples an extensive inventory of healthy items with an unrivaled standard of nutritional transparency. Use the onsite nutritional kiosks to seek out one of the dozens of paths to a sensible meal. Or simply opt for one of the excellent soups or salads, or pair two smaller items from the All Portions menu.
Survival Strategy: Banish bagels and baked goods from your breakfast routine and opt for eggs instead. As for lunch, soups are a great option and there are plenty of low-calorie options on the All Portions menu, but steer clear of the Mediterranean Power Pack. It sounds vaguely healthy, but what it's actually packing is a hefty 800 calories.
CARL'S JR.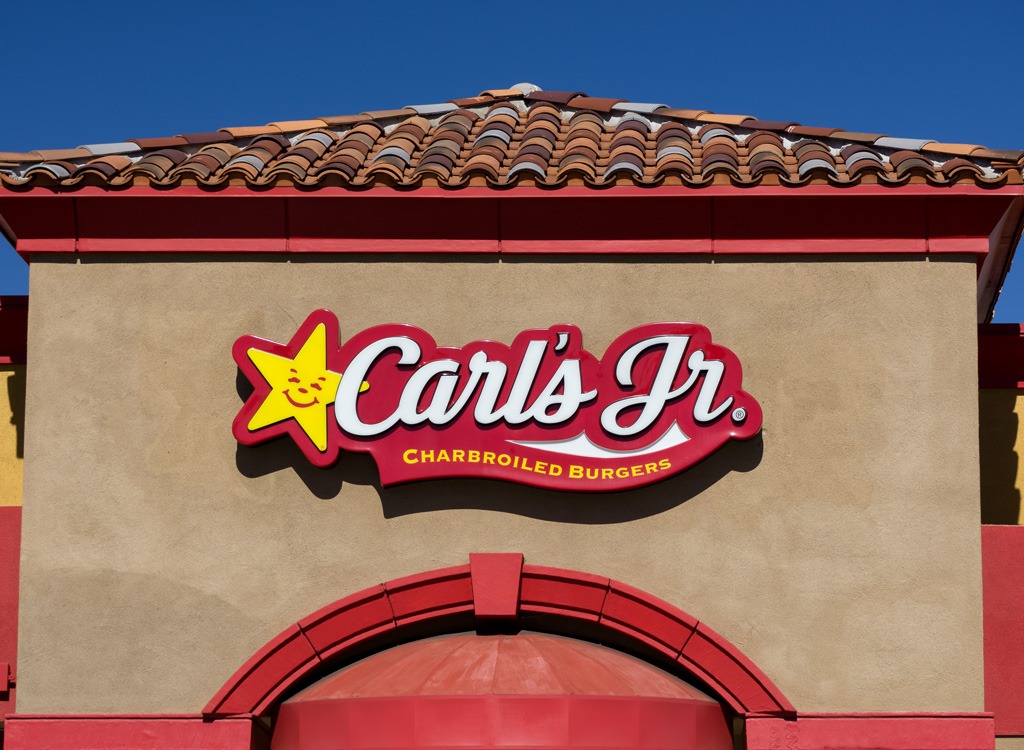 Carl's Jr. may have racy ads, but some of its offerings are downright respectable, starting with its line of 500-calorie-or-less turkey burgers and Chicken Stars, the chain's version of nuggets that clock in at just over 40 calories apiece. (To see how they stack up to other fast food nuggets check out our exclusive report, Every Fast Food Nugget—Ranked!.) Still, many of the burgers deliver twice the calories of a Big Mac, and almost everything on the breakfast menu makes for a bad morning.
Survival Strategy: Opt for any of the salads, but make sure you choose the low-fat balsamic dressing (35 calories) and not the blue cheese (320 calories). The Charbroiled BBQ Chicken Sandwich or any of the turkey burgers make healthy options. Breakfast? Eat at home—but check out our report, 50 Best Breakfast Foods for Weight Loss—Ranked first!
CHICK-FIL-A
Chick-fil-A ranks among the best of the country's major fast-food establishments, thanks to a line of low-calorie chicken sandwiches and an impressive roster of healthy sides like yogurt parfaits and various salads. But the menu does seem to be inching ever upward in the calorie and sodium departments.
Survival Strategy: Instead of nuggets or strips, look to the grilled chicken sandwiches or the classic fried chicken sandwich. And sub in a healthy side—a salad or soup— for the standard fried fare. Just don't supplement your meal with a shake— none has fewer than 500 calories.
CHIPOTLE MEXICAN GRILL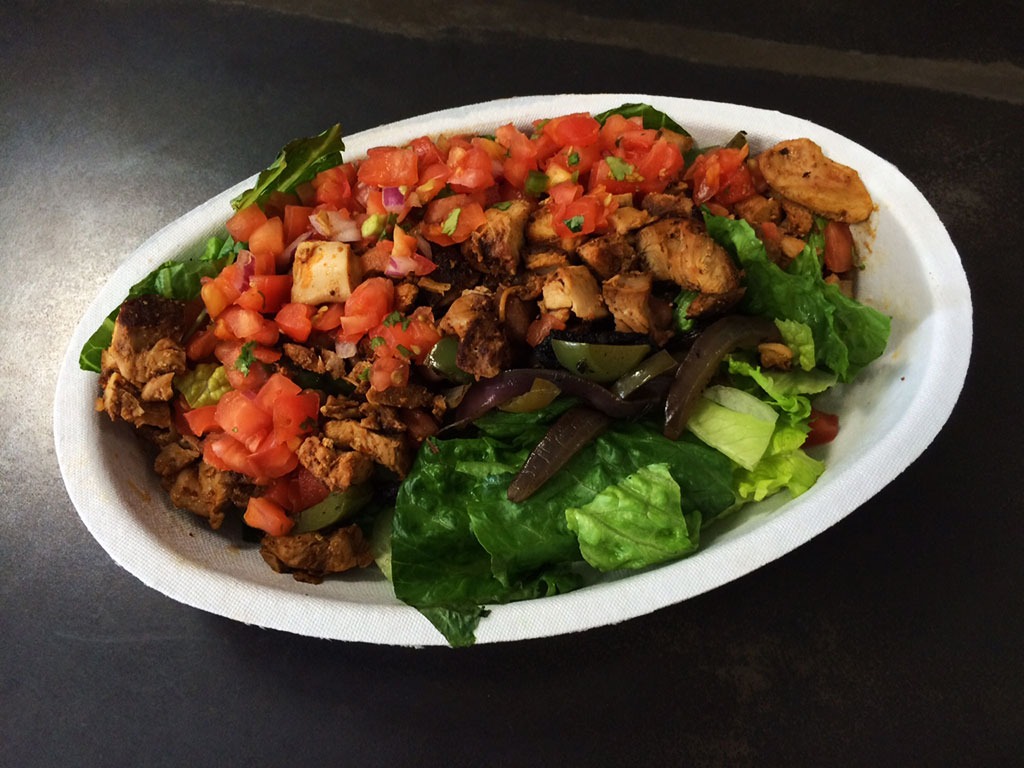 We've always commended Chipotle for the integrity of its ingredients and the flexibility of its menu. And the recent addition of a vegan protein option, Sofritas, in some of its outlets is a big nutritional step forward. But this burrito bar could still do a lot better. After years of telling people to avoid the meal-wrecking chips (570 calories), flour burrito tortillas (300 calories), and vinaigrette (270 calories), we have a challenge for Chipotle: Offer a smaller version of your belly-busting burrito.
Survival Strategy: Chipotle is all about customization. With fresh salsa, beans, lettuce, and grilled vegetables, you can get a nutritionally solid meal. Choose a bowl over a burrito, skip the white rice and sour cream, and you'll do just fine.
COSÌ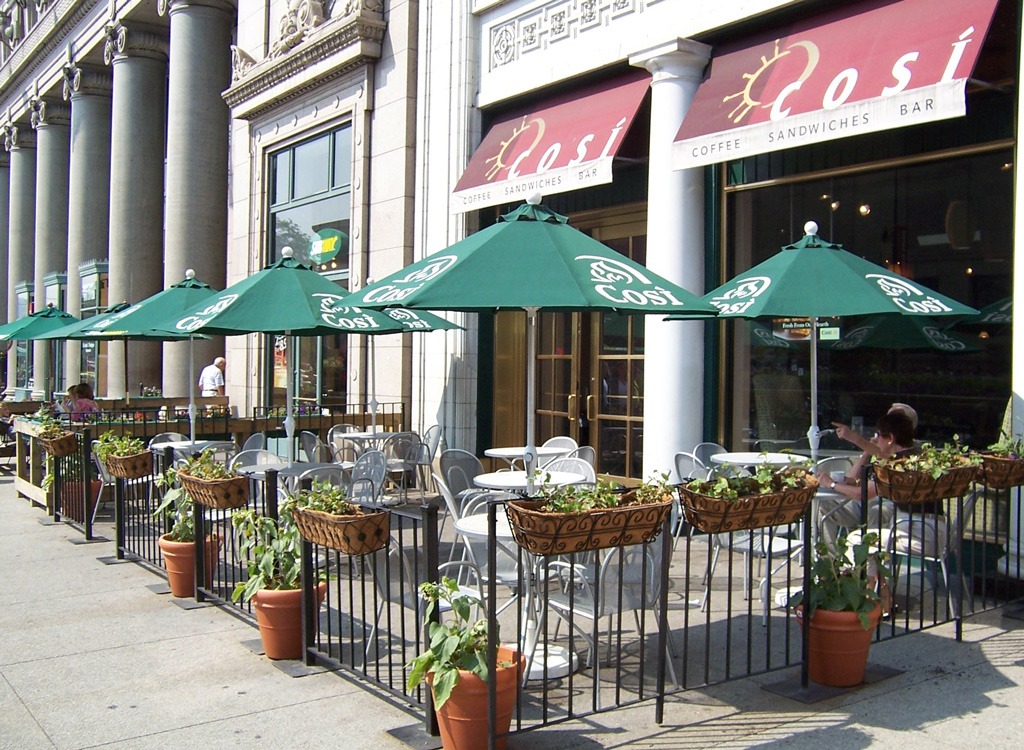 Although it's one of the best chains to cozy up to, some of Così's best fare is available only during certain seasons. The year-round items are relatively light, especially in sodium, compared with the industry status quo, but the majority could stand to shed a couple hundred calories. This includes a handful of sandwiches and salads; all of the melts, omelet sandwiches, muffins, and scones; and especially the flatbread pizzas, which pack up to 880 calories per serving.
Survival Strategy: Everything on Così's Smart Fit menu is below the 700-calorie mark, making it your best bet for a low-calorie lunch or dinner. As for breakfast, oatmeal, parfaits, and wraps are all sound starts to your day. And for the times you decide to whip up breakfast at home, try out one of these 23 Best Protein Shake Recipes.
DAIRY QUEEN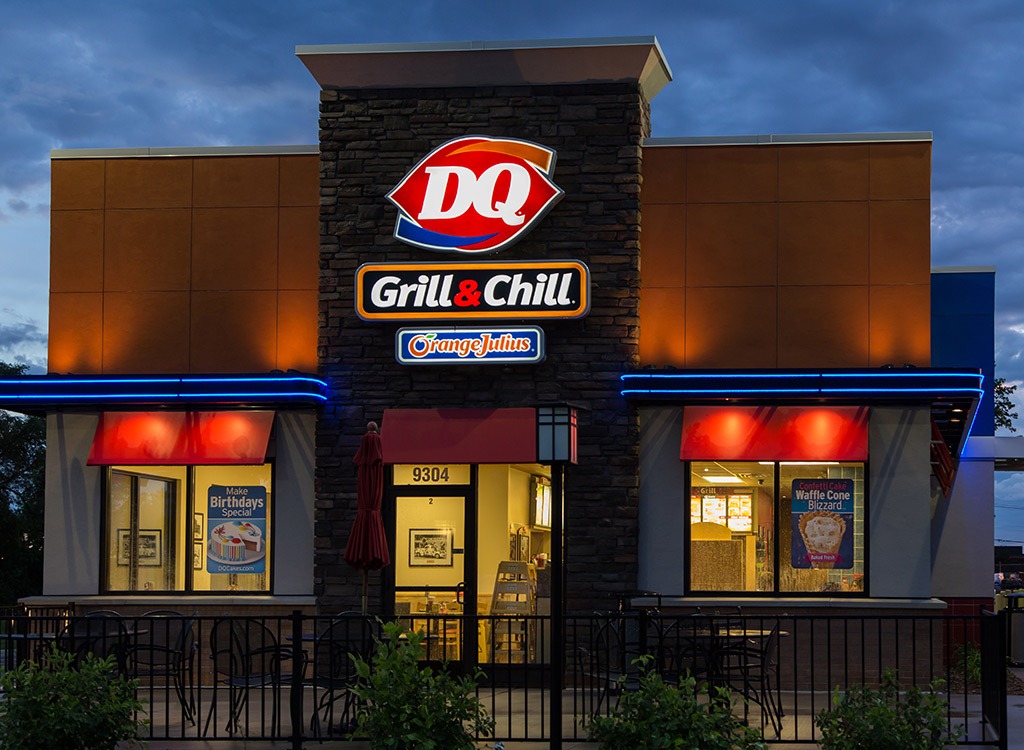 Although they now offer a few decent sandwiches, a Mini Blizzard, and reasonable-size 300-calorie sundaes, DQ still serves up a wide array of bad burgers, bulging chicken baskets, and blindingly sweet concoctions leave plenty of room for error. Here's a look at one hypothetical meal: a Mushroom Swiss Burger with regular onion rings and a small Snickers Blizzard—a hefty half a day's calories.
Survival Strategy: Your best offense is a solid defense: Skip elaborate burgers, fried sides, and specialty ice cream concoctions. Order a Grilled Chicken Sandwich or an Original Cheeseburger, and if you must have a treat, stick to a soft-serve cone or a small sundae.
FIVE GUYS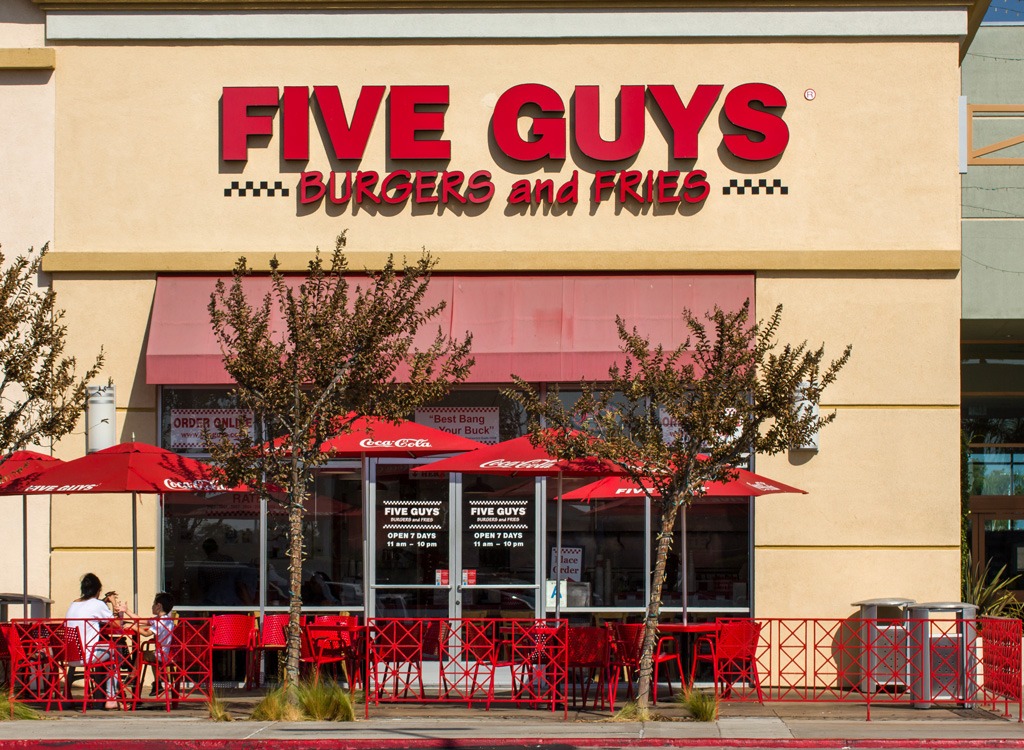 Without much more than burgers, hot dogs, and french fries on the menu, it's difficult to find anything nutritionally redeeming about Five Guys. The only option geared toward health-conscious consumers is the Veggie Sandwich. The burgers range from 480 to 920 calories, so how you order can make a big difference to your waistline.
Survival Strategy: The regular hamburger is actually a double, so order a Little Hamburger and load up on the vegetation. Or skip the patty entirely and play around with the huge variety of toppings— it's not hard to create a solid sandwich. And most importantly, skip the fries. They only come in one size and they pack nearly 1,000 calories!
IN-N-OUT BURGER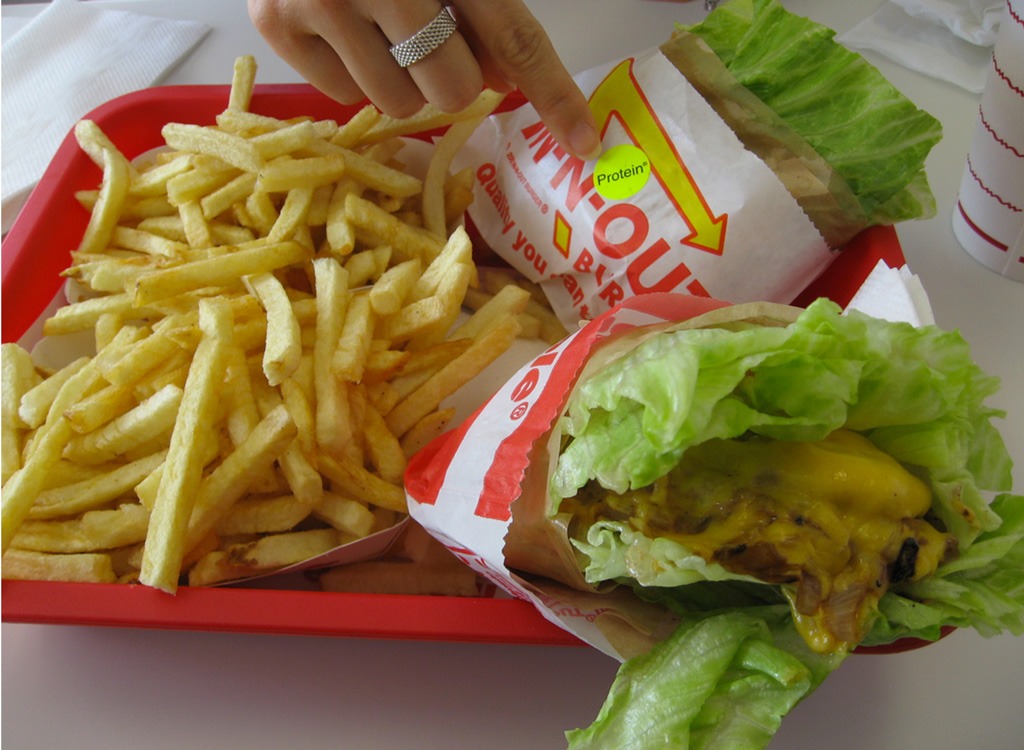 In-N-Out has the most pared-down menu in America. Wander into the West Coast powerhouse and you'll find nothing more than burgers, fries, shakes, and sodas. While that's certainly nothing to build a healthy diet on, In-N-Out earns points for offering plenty of calorie saving menu tweaks, like the Protein- Style Burger, which replaces the bun with lettuce and saves you 150 calories.
Survival Strategy: A single cheeseburger or a Protein- Style Burger and a glass of iced tea make for a reasonable lunch while the formidable Double-Double is an option for an occasional splurge (especially if you use a few of the calorie lowering secret menu options). Or ask them to customize a grilled cheese off the "secret" menu.
Eat This! Tip
Customizing is key in the fast-food world. If you swap Spread for mustard and ketchup, you'll save 80 calories and an impressive 9 grams of fat. Your calorie savings, if you opt for a sans-bun Protein Style burger? 150.
KFC
Surprisingly enough, KFC has more than a few things going for it. The menu's crispy bird bits are offset by skinless chicken pieces, low-calorie sandwich options, and a host of sides that come from beyond the fryer. Plus, the fact that KFC has stuck with its grilled chicken line shows that it's determined to cast aside the Kentucky fried nutritional demons of their past
Survival Strategy: Avoid the bowls and pot pies, and choose your chicken wisely: The difference between an Original Recipe breast and an Extra Crispy is hundreds of calories; order Kentucky Grilled to side-step even more calories. Then adorn your plate with one of the Colonel's healthy sides. The green beans have just 25 calories per serving and the corn on the cob has 70. The coleslaw, on the other hand, has 170 and 10 grams of artery-clogging fat so steer clear.
A&W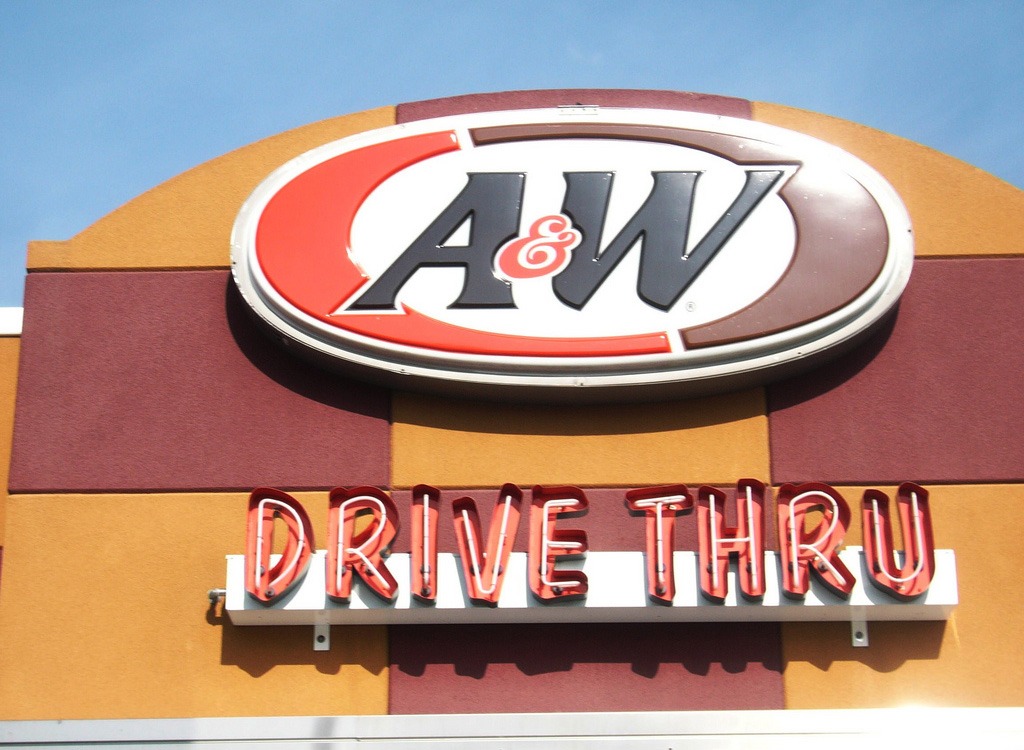 A&W offers little refuge for the health-conscious eater. The menu is long on old-time classics (burgers, fries, shakes) with new-age nutritionals (a 650-calorie burger, a 900-calorie shake). Despite its full menu, A&W is still a root-beer float shop at heart.
Survival Strategy: The best item on the entire menu is the Grilled Chicken Sandwich. Start with that or a small burger, skip the sides and the regular root beer, and finish (if you must have something sweet) with a small sundae or a vanilla cone.
PANERA BREAD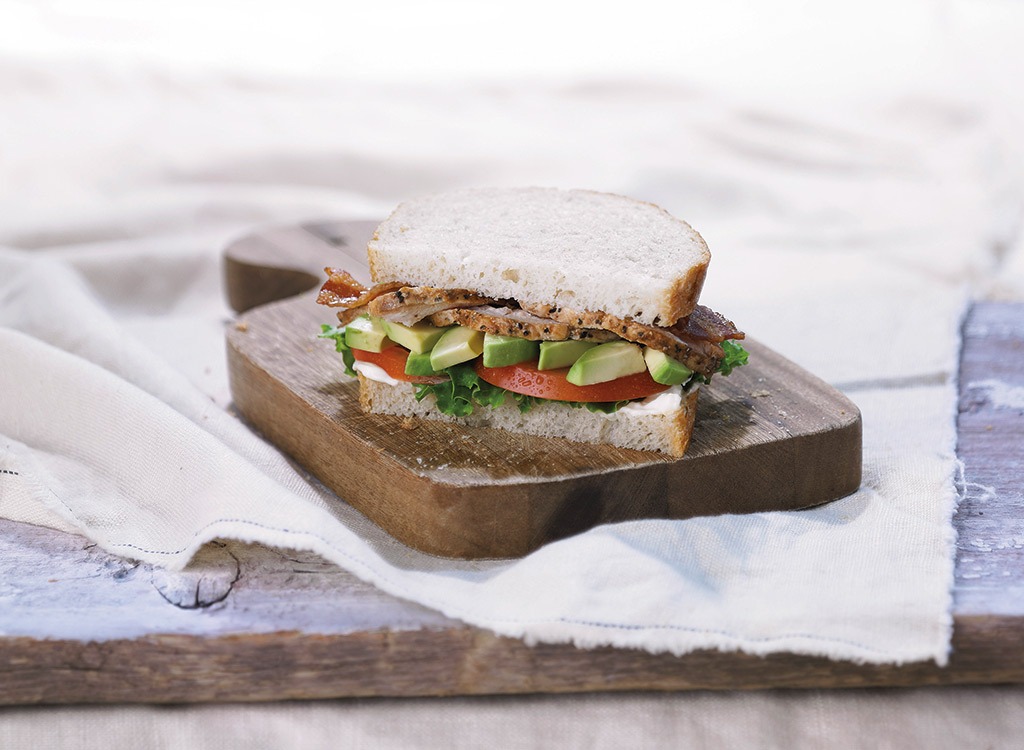 Panera's menu still features a roster of mostly great salads and soups, and between the 340-calorie Power Sandwich and the steel-cut oatmeal, a first-rate breakfast is there for the taking. But only a handful of the sandwiches have 600 calories or fewer, and the bakery puts out little not tainted by refined carbs. Even its "whole-wheat" bread is more than 50 percent white flour.
Survival Strategy: For breakfast, choose between the Egg & Cheese breakfast sandwich and the Avocado, Egg White & Spinach Breakfast Power Sandwich. Skip the stand-alone sandwich lunch. Instead, pair soup and a salad, or order the soup and half-sandwich combo. (To see how they all stack up in terms of nutrition, check out our exclusive report, Every Soup & Sandwiches at Panera — Ranked.) Whatever you wind up ordering, though: Skip the bread bowl. Bread bowls are just another wacky invention designed to get your novelty neurons firing, and they offer nothing but empty carbs.
SUBWAY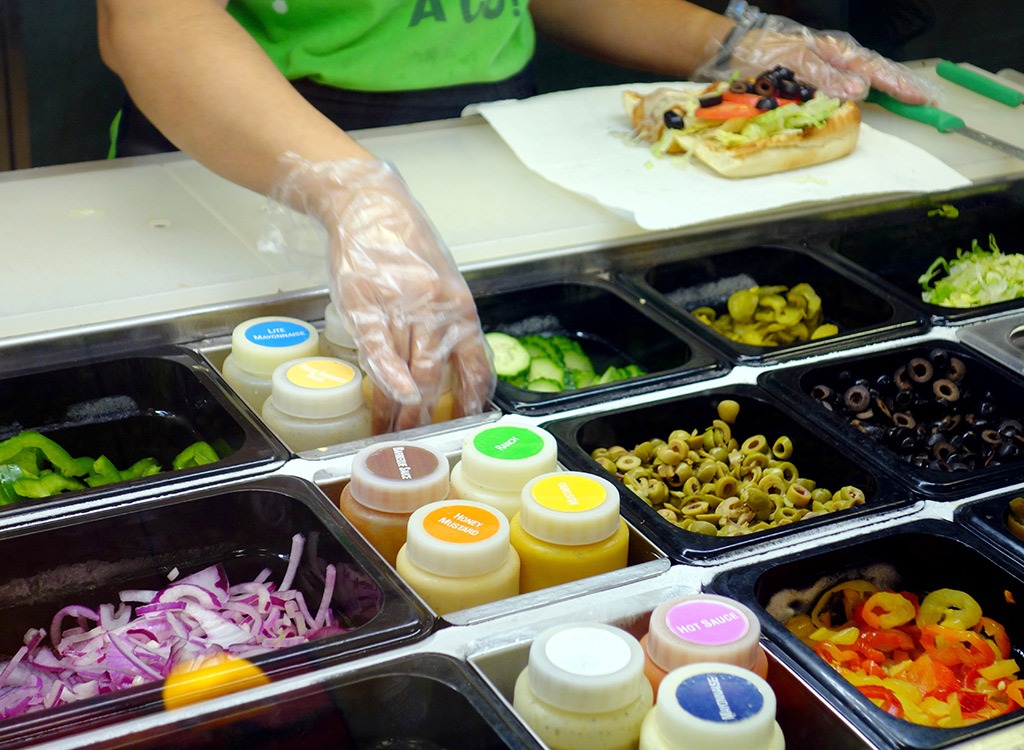 Subway is the first major fast-food chain to carry avocado (now available at breakfast, too), and all the heart-healthy fats found within, in every one of its 26,688 US stores. And in 2014, the chain removed the creepy plastic dough conditioner azodicarbonamide from its breads and upped its level of whole grains. If the chain weren't already America's healthiest chain, it certainly way up there now.
Survival Strategy: Trouble lurks in three areas at Subway: 1) hot subs, 2) footlongs, 3) chips and soda. Stick to 6-inch cold subs made with ham, turkey, roast beef, or chicken. Load up on veggies, and be extra careful about your condiment choices.
TACO BELL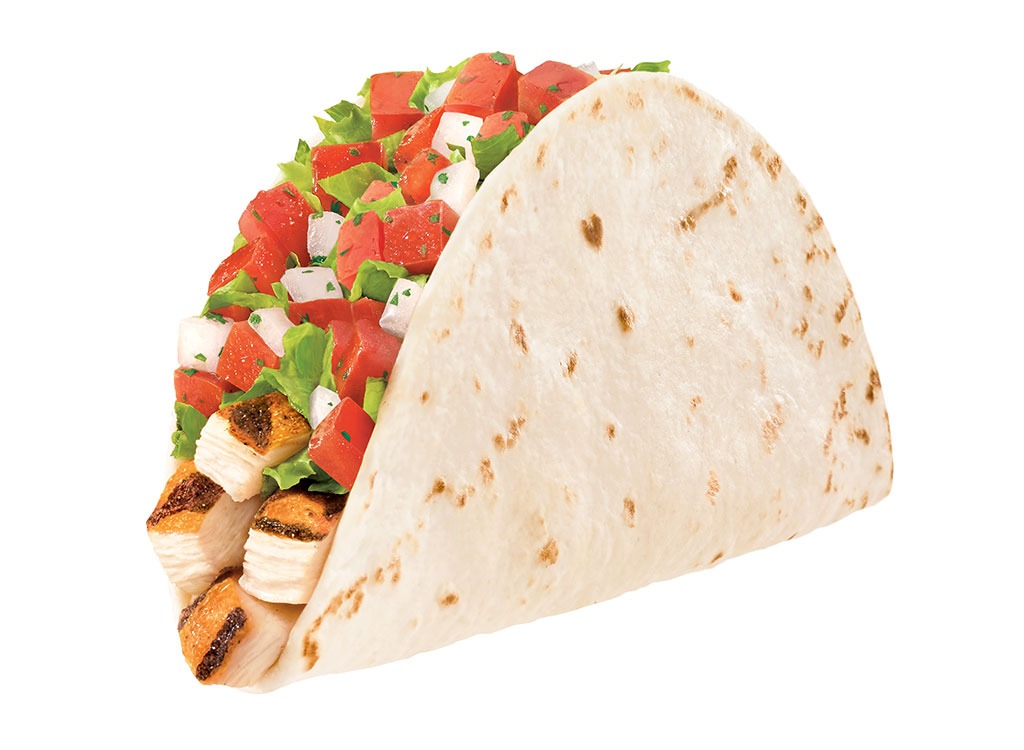 "Taco Bell breakfast" is sort of like "ax murderer babysitter." It's an inherently bad idea, proven by the insane products the Bell brought out in its attempt to start charging you money earlier and earlier. Waffle Taco is all we have to say, really. But Taco Bell wasn't satisfied with ruining all three meals—the chain tried to invent the Fourth Meal, which is something you eat after a late night of doing whatever works up your appetite. Limit yourself to lunch and dinner, and keep the wee hours sacred.
Survival Strategy: Stay away from anything "smothered" or "XXL," and be skeptical of the salads. Instead, order any two of the following: crunchy tacos, bean burritos, or anything on the Fresco menu.
WENDY'S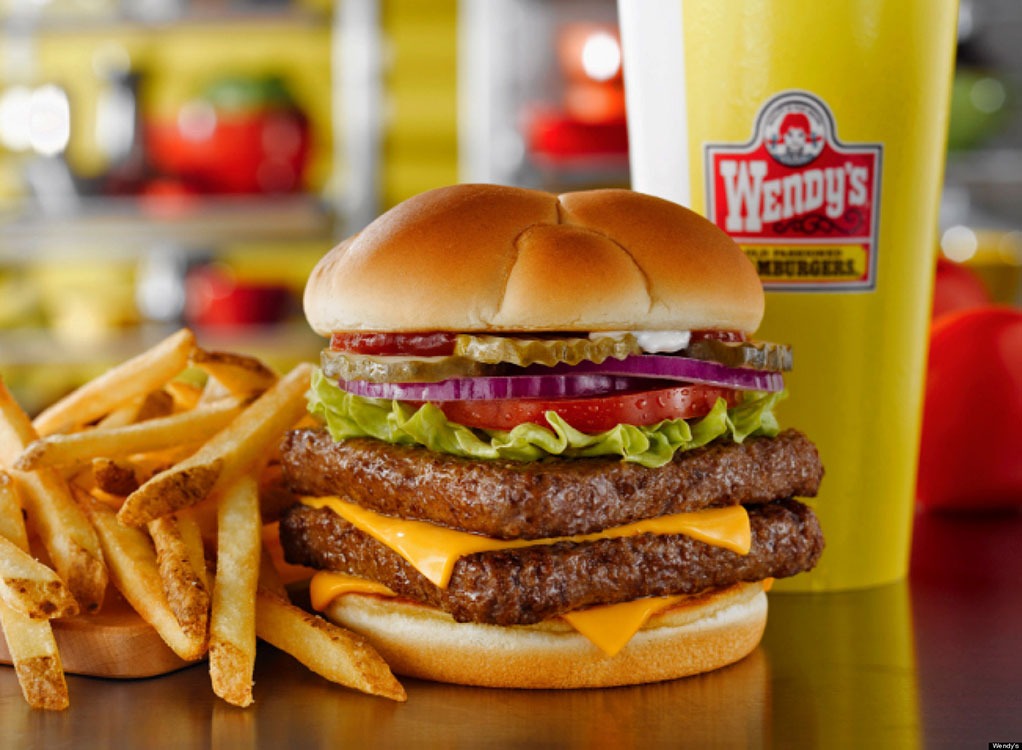 Scoring a decent meal at Wendy's is just about as easy as scoring a bad one, and that's a big compliment to pay a burger joint. Options such as chili and apple slices offer the side-order variety that's missing from less-evolved fast-food chains. Plus, Wendy's offers a handful of Jr. Burgers that stay below 400 calories. Where Wendy's errs is in the trans fats and the roster of double and triple-patty burgers. The ongoing bacon obsession doesn't help either.
Survival Strategy: Choose a grilled chicken sandwich or a wrap—they don't exceed 350 calories. Or opt for a small burger and pair it with a side salad.
Eat This, Not That!
Inspired by The New York Times best-selling book series, Eat This, Not That! is a brand that's comprised of an award-winning team of journalists and board-certified experts, doctors, nutritionists, chefs, personal trainers, and dietitians who work together to bring you accurate, timely, informative, and actionable content on food, nutrition, dieting, weight loss, health, wellness, and more.
Read more about Eat This