7 Major Food Brands That Got Canceled—And Here's Why
Even long-beloved food and drink companies aren't safe from "cancel culture."
"Cancel culture" is the practice of public shaming and boycotting because of an action or behavior that was deemed offensive or unacceptable to the masses. The idea is nothing new–in fact, it's something that has been happening within communities for centuries–but in the 21st century, American society has given the phenomenon a specific name.
And, the fate of being "canceled" is not something that is reserved only for rogue celebrities or other people in the public eye who have done something considered to be wrong or unjust. No. Entire brands, restaurants, stores, and corporate companies can also be shunned.
This happens for varying reasons. Often, it's controversial advertisements or polarizing viewpoints or actions from company executives that set people off and stir up waves of social media backlash. But, brands can additionally be canceled for much less.
Read on to learn about a few major food brands which have been canceled just within the past couple of years and discover what the fuss was all about.
Earlier this year, Bud Light–previously America's favorite brew–found itself in a fizzy mess following the announcement of a controversial collaboration. In April, the Anheuser-Busch brand partnered with Tik-Toker and transgender-rights activist Dylan Mulvaney in order to promote its Easy Carry Contest for March Madness. Bud Light additionally released a line of pride-themed cans during this time and sent Mulvaney a very special personalized can of her own in celebration of the one-year anniversary of her gender transition.
Mulvaney's Instagram post publicizing these details was met with an onslaught of backlash and criticism, specifically from conservative parties and consumers. In the month that followed, Bud Light's sales dropped by 23% according to CBS News, and as a result, the brand also lost its spot as the country's favorite beer to Modelo Especial–the Mexican Pilsner-style lager.
Bud Light is now slowly bouncing back as the dust has settled and even unveiled its new "Easy to Summer" commercial in late June in hopes of reigniting America's love for the beer.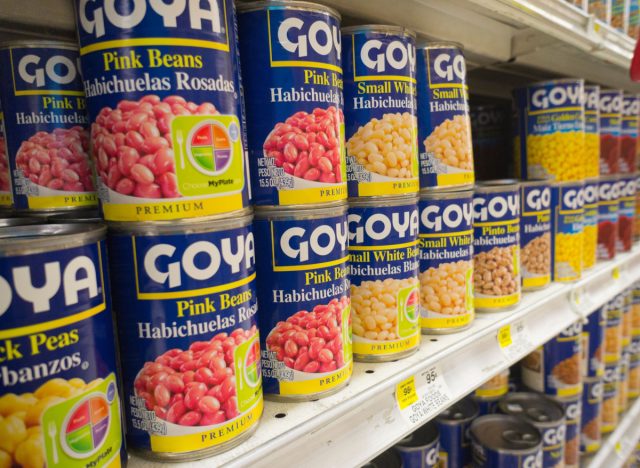 Goya Foods was famously canceled for reasons that had nothing to do with its advertisements, promotions, or products at all. Goya–America's largest Hispanic-owned food company with products ranging from sauces and marinades to canned meat and frozen ready-to-eat meals–was under fire during 2020 due to comments from its own president and CEO Bob Unanue.
During the launch of former U.S. President Donald Trump's White House Hispanic Prosperity Initiative, Unanue acted as one of the speakers, announcing the company's donation of one million cans of Goya-brand chickpeas and another million pounds of provisions to food banks throughout the country during the height of the Covid-19 pandemic. He additionally offered the following remarks: "[W]e're all truly blessed at the same time to have a leader like President Trump who is a builder," Unanue said. "And so we have an incredible builder, and we pray—we pray for our leadership, our President, and we pray for our country that we will continue to prosper and to grow."
These words of praise towards the president didn't sit well with some consumers, given Trump's history of disparaging and brutal statements and actions against the Hispanic community. And, within days of the White House event #BoycottGoya and #Goyaway were trending on social media channels.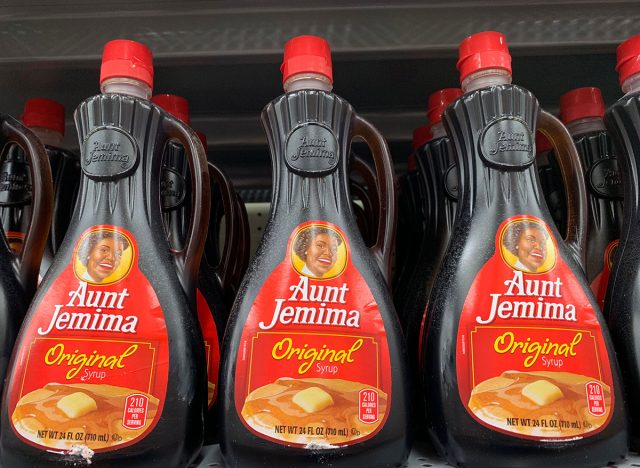 Following the death of George Floyd and in the heart of the Black Lives Matter movement, 2020 was additionally the year when many food brands faced harsh criticisms for their imagery and brand characters which were considered to be offensive and racist. One such brand that ended up in hot water was Quaker's Aunt Jemima pancake syrup.
As a result of this public uproar, Quaker ended up relieving the Aunt Jemima mascot from duty after 130 years of service and the brand is now operating under the new name Pearl Milling Company. "We recognize Aunt Jemima's origins are based on a racial stereotype," wrote Kristin Kroepfl, vice president and chief marketing officer of Quaker Foods North America, in the company's press release on the topic. "While work has been done over the years to update the brand in a manner intended to be appropriate and respectful, we realize those changes are not enough."
Kroepfl followed up by writing, "We are starting by removing the image and changing the name. We will continue the conversation by gathering diverse perspectives from both our organization and the Black community to further evolve the brand and make it one everyone can be proud to have in their pantry."
Other brands which have undergone similar facelifts over the past few years include Mrs. Buttersworth's, Uncle Ben's, and Land O'Lakes.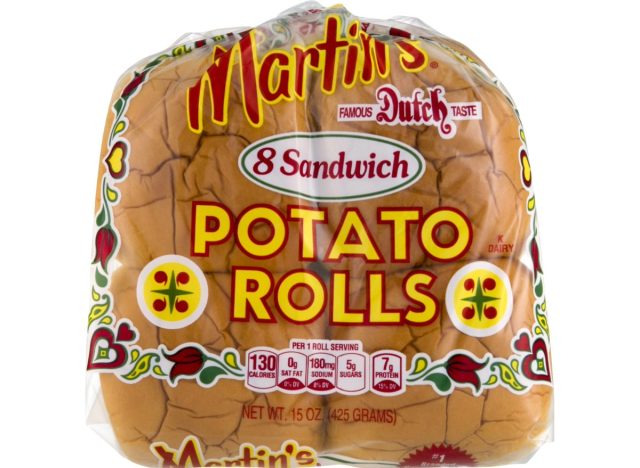 If you've eaten a burger from Shake Shack or the Hard Rock Cafe, then you're probably familiar with Martin's Potato Rolls. The company's products can be found at big name chains and family-run restaurants throughout the United States and beyond. But, within the last year, businesses have largely been boycotting the beloved buns because of political ties which have come to light.
In June 2022, reports came out stating that Martin's executive chair James Martin–as well as other members of his family–had donated money to the gubernatorial campaign of the far-right Pennsylvania Senator Doug Mastriano. The senator was endorsed by former President Trump and even attended the January 6, 2021, "Stop the Steal" rally, which notoriously led to protesters storming the U.S. Capitol.
This association and strong Republican support proved to be too much for customers and companies who hold different viewpoints, and Martin's rolls have been stripped off multiple menus since the news broke.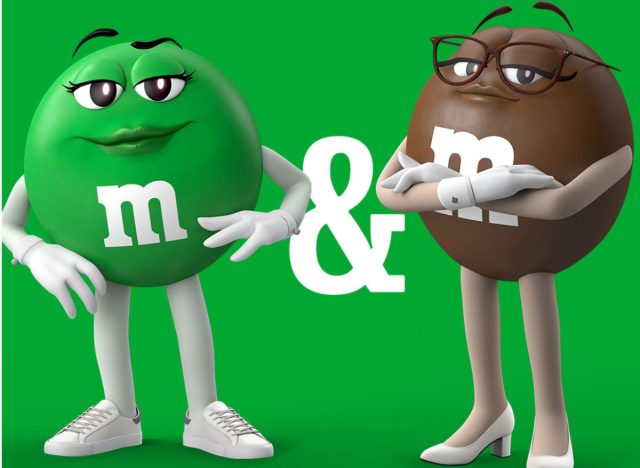 The M&M's brand–owned by Mars Wrigley–sent the internet into a frenzy when it gave its "spokescandies" a couple sly wardrobe and personality changes. At the start of this year, the brand exchanged the green M&M's knee-high boots with a more practical pair of sneakers, gave the brown M&M slightly lower and more manageable heels, and additionally announced that the orange M&M would acknowledge his anxiety in an attempt to connect more to Gen Z. A new, slightly larger, female purple M&M was also thrown into the mix.6254a4d1642c605c54bf1cab17d50f1e
This attempt to make M&M's more relatable and inclusive essentially backfired. Many people thought the brand was taking it too far, and some (over 22,000 to be exact) even went so far as to sign a petition asking for the old sexy green M&M back.
In a response on Twitter, M&M's said that its execs "weren't sure anyone would even notice" these changes, but they now understand "even a candy's shoes can be polarizing." The message also announced that all of the funny and familiar faces of the spokescandies—including the red and yellow M&M's which have been starring in commercials since 1954—would be taking a hiatus from the limelight. And, for the time being, actress Maya Rudolph—most well-known for her roles on TV's "Saturday Night Live" and in movies such as "Bridesmaids"—would be taking over as the face of the brand.
Oatly—the original oat milk company which also produces other non-dairy products such as yogurt and ice cream—is now leaving a sour taste in consumers' mouths after partnering with an unlikely investor. In 2020, the global brand sold a 10% stake in the company to a group led by Blackstone–a private investment banking company, which is known for its ties to the Trump Administration and links to the commercialization and deforestation of the Amazon rainforest.
This business move surprised many fans of the oat drink company, specifically because the brand has always championed sustainable practices and asserts that the production of oat milk is much less harmful to the environment compared to cow's milk.
In an Instagram post, Oatly insisted that this new investment would "strengthen the global sustainability movement substantially and help [Oatly] gain ground in dealing with the long-term irreversible effects of climate change." But, for a portion of the brand's formerly loyal customers, the damage had already been done and the oat milk has been permanently crossed off their weekly shopping lists.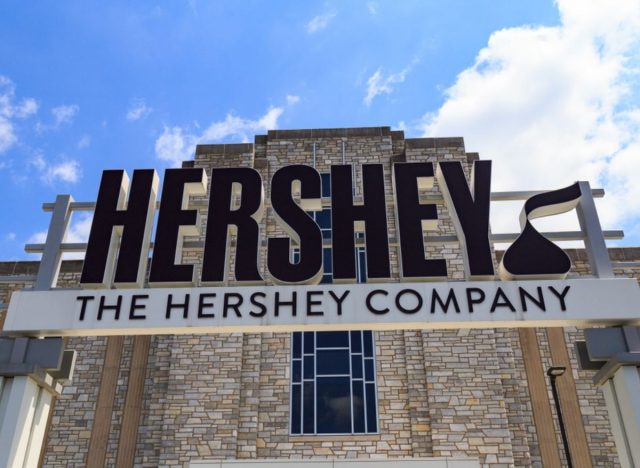 Similar to the Bud Light and Dylan Mulvaney scenario, Hershey was met with resistance after including a transgender woman on its wrappers. In celebration of International Women's Day on March 8, Hershey Canada released a line of "Her for She" chocolate bars, which featured "five Canadian women working to build a better future through their passion, activism, and work in their communities," according to the brand's press release. One of these women happened to be 2SLGBTQIA+ advocate Fae Johnstone, who had previously gone through a gender transition.
Just a few days following this announcement, #BoycottHersheys was a #1 trending topic on Twitter. Some unhappy customers asserted that the campaign was an insult to females or that it was even "erasing women."
Hershey's Canada attempted to explain its actions and smooth things over by making the following statement on Instagram: "We value togetherness and recognize the strength created by diversity. Over the past three years, our Women's History Month programming has been an inclusive celebration of women and their impact. We appreciate the countless people and meaningful partnerships behind these efforts." But, this was met with even more retaliation and arguments from both sides of the spectrum.