15 Frozen Food Facts You Never Knew
Dr. Praeger's really was founded by doctors.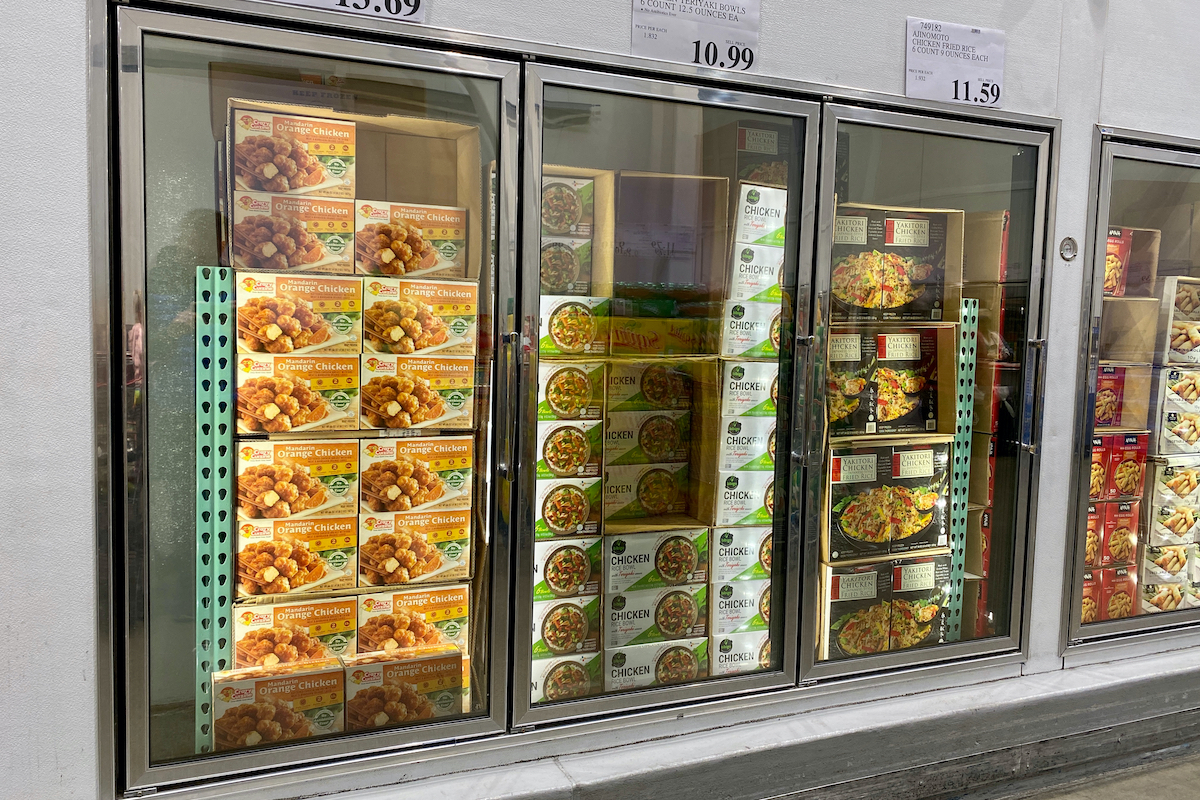 Frozen TV dinners aren't always the healthiest options, but they can be lifesavers when you're in a pinch for a quick meal. And the freezer aisle isn't all bad—some fruits and vegetables are healthier frozen than they are fresh! Relying on frozen foods can help prevent food waste and limit your trips to the grocery store, which is a good idea during the pandemic.
But how much do you know about your favorite foods? If you're curious, here are some fun frozen food facts about the things you'll find in the freezer aisle.
And for more, don't miss these 15 Classic American Desserts That Deserve a Comeback.
Swanson invented the TV dinner—sort of.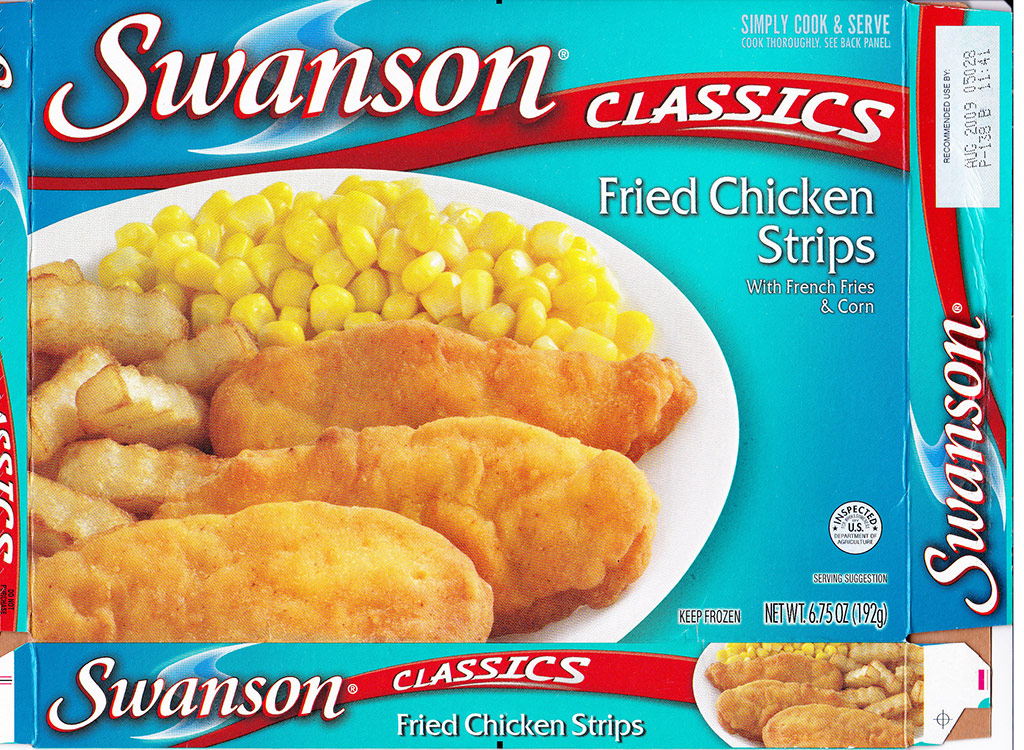 Swanson coined the phrase 'TV dinner,' but the company wasn't the first to make the trayed food. The company launched a huge advertising campaign that identified them with the food trend. However, another business that later became the Quaker State Food Corporation produced frozen dinners first in the Pittsburgh market. As they became popular, they sent them to markets east of the Mississippi. Regardless of who invented the TV dinner, Swanson became the most identifiable company to produce the convenient meal option, and the rest is history.
Healthy Choice foods were inspired by a heart attack.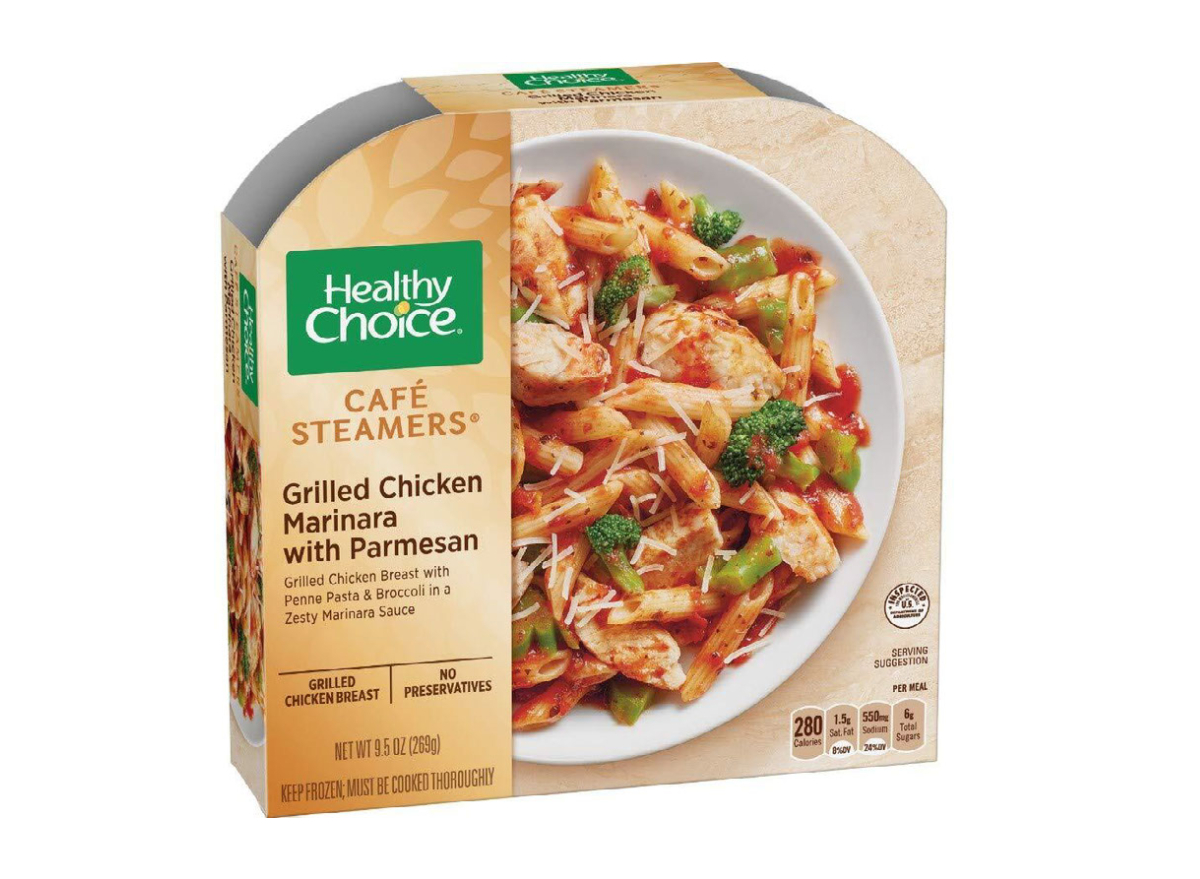 Charles M. Harper, head of Conagra foods, suffered a heart attack that forced him into intensive care. He knew he had to mend his ways and on the way to changing to a healthy diet, he realized that those foods could actually taste pretty good. In 1989, he started the Healthy Choice food line, which soon took market share from other healthy eating brands.
Marie Callender was a real person.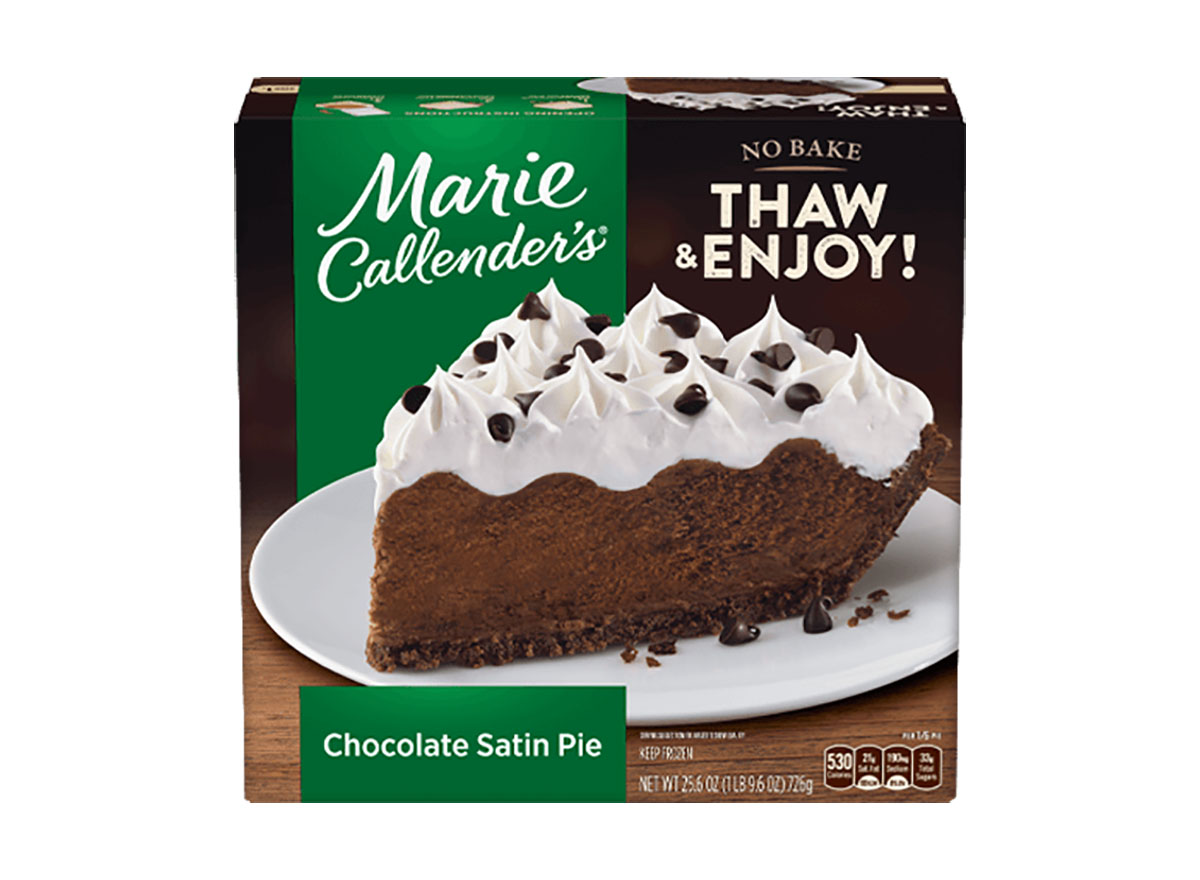 Marie Callender moved to California from South Dakota in the 1940s and was married at the tender age of 17. Times were tough, and she sold the family car to follow her dream of entrepreneurship, renting a World War II prefabricated building called a Quonset Hut to make pies. Her family joined her in the work, helping to grow the business from its humble roots. Fast forward to 2020, and the company's annual revenue is listed at 74.88 million. Now that's impressive!
The sleeve in Hot Pockets has a name.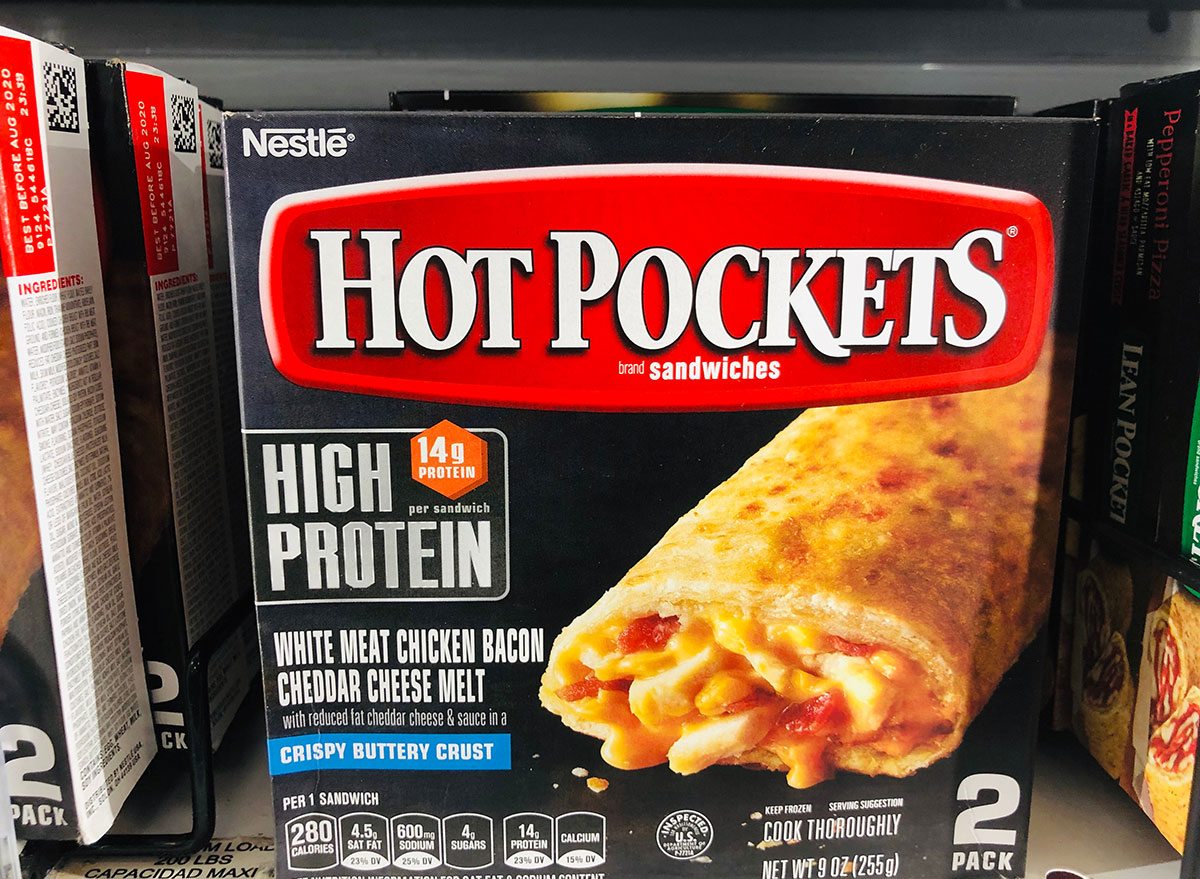 It's called a susceptor, a crisping device used to get that conventional-oven feel from a microwave. The device creates radiant energy, raising the temperature on the surface of the food for that desired crisping effect. The first sleeve was invented by William Brastad on behalf of General Mills and patented in 1981.
Tater Tots were invented to combat food waste.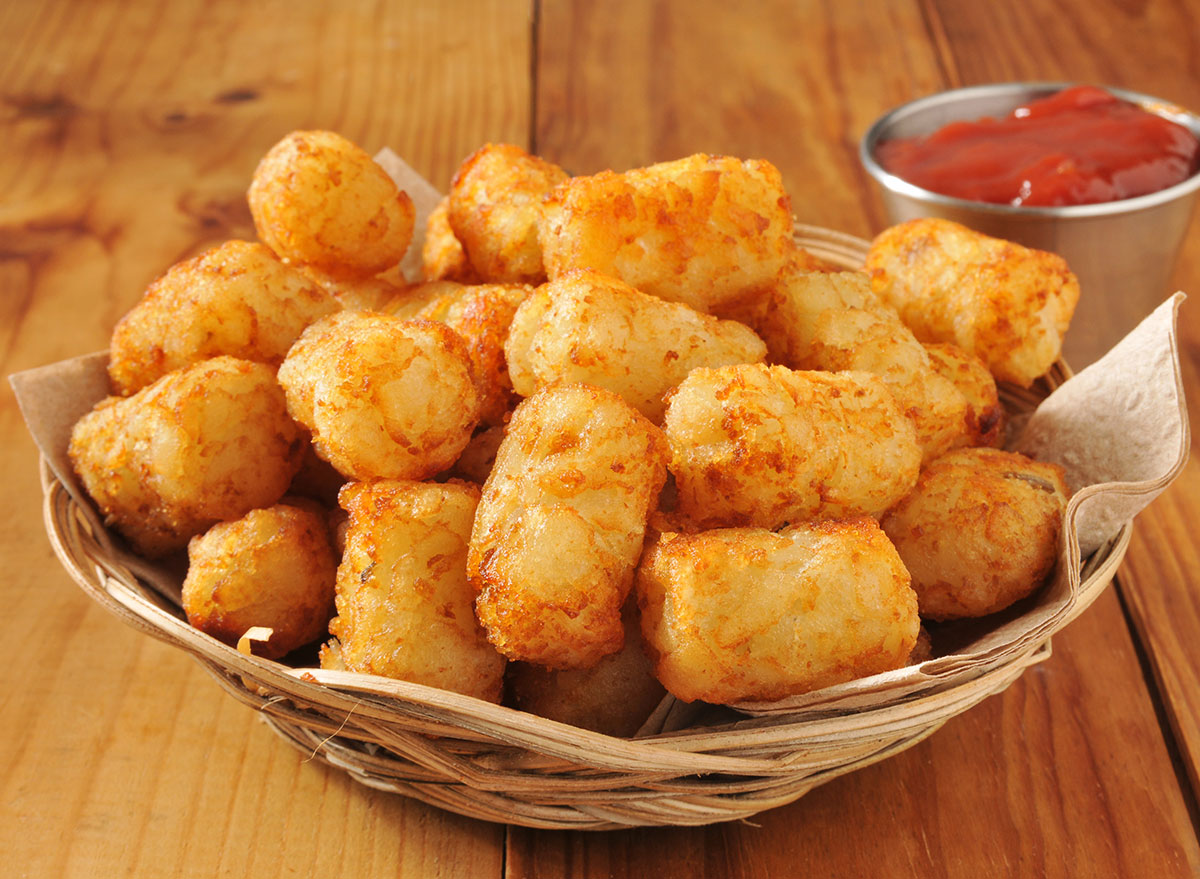 Ore-Ida is known for its crinkle-cut fries, the shape created to give the maximum of texture after reheating. To get the perfect shape, the potato cutters created a bit of waste. At first, those scraps were fed to animals on the farm. Soon, the owners of the company wondered if the leftover potato pieces could be used for a new product. They smashed them into the tot shape but soon found they had to invent another machine just for this purpose. Regardless, the Tater Tot was born, thriving since the 1950s.
Tyson Foods makes frozen chicken nuggets but supplies chicken to McDonald's, too.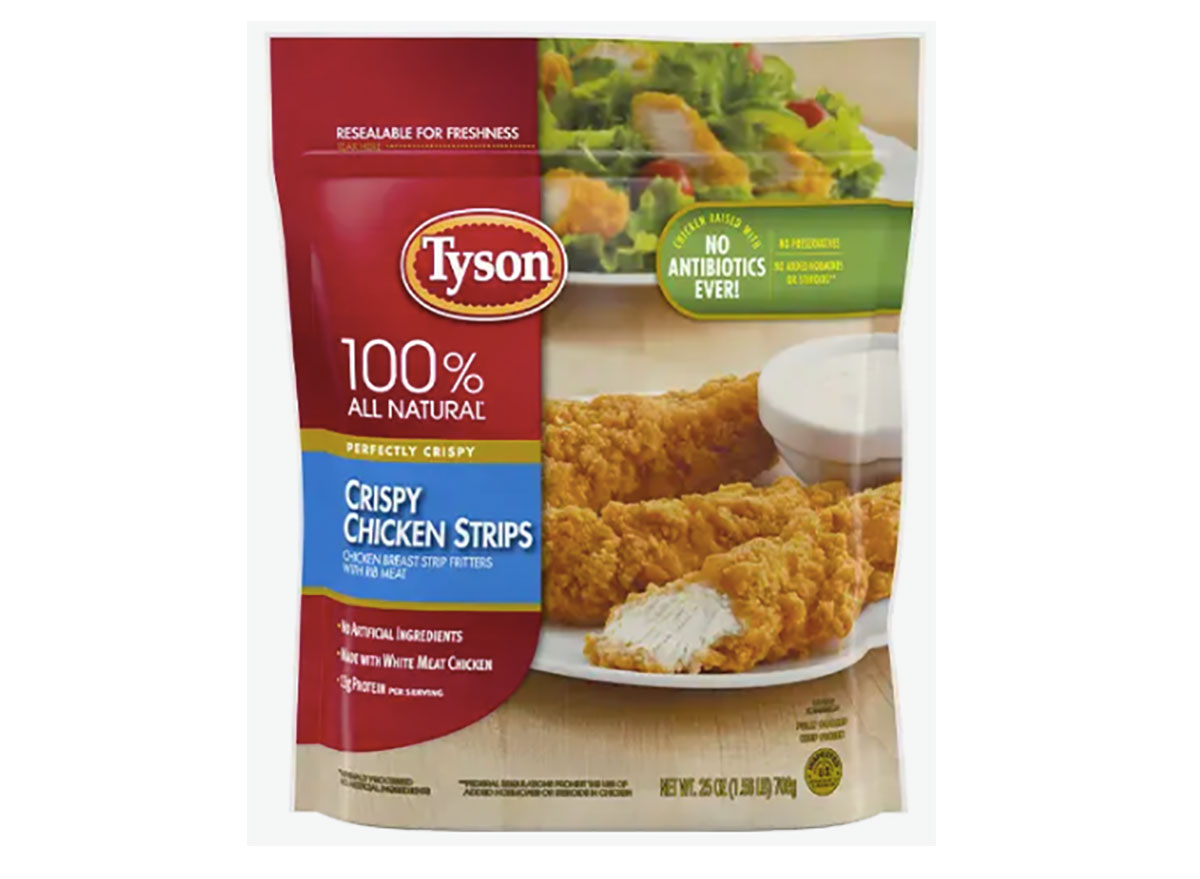 The United States' biggest processor of chicken, Tyson supplies chicken for McDonald's, KFC, Burger King, and Taco Bell.
Clarence Birdseye invented flash freezing for the frozen food market while he was a fur trader.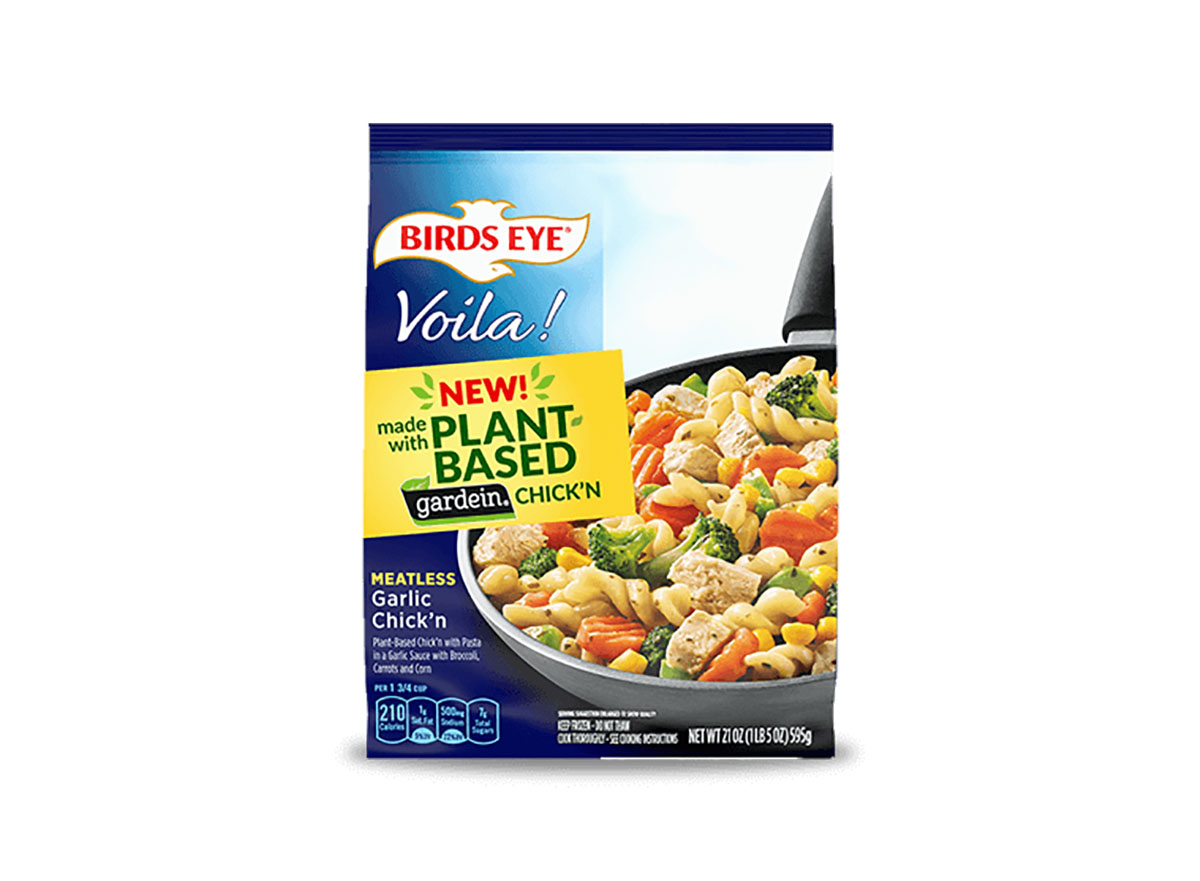 While fishing with Inuit people in Labrador, Newfoundland, Birdseye noticed that the fish froze immediately when pulled from the water. When he defrosted and cooked them months later, he was pleased to see the taste and quality preserved. He applied this knowledge to a fast freezing method for food, and the rest was history. And yes, he was spending that time in Labrador working in the fur trade.6254a4d1642c605c54bf1cab17d50f1e
Dr. Praeger's was really started by doctors.
Back in 1994, two cardiothoracic surgeons saved a patient's life and ended up buying his business. They used the company to launch Dr. Praeger's Purely Sensible Foods to bring healthy foods into the freezer aisles of grocery stores. Family is still running the show, providing veggie-filled, heart-friendly food choices to the public.
Lender's froze its bagels for practical purposes.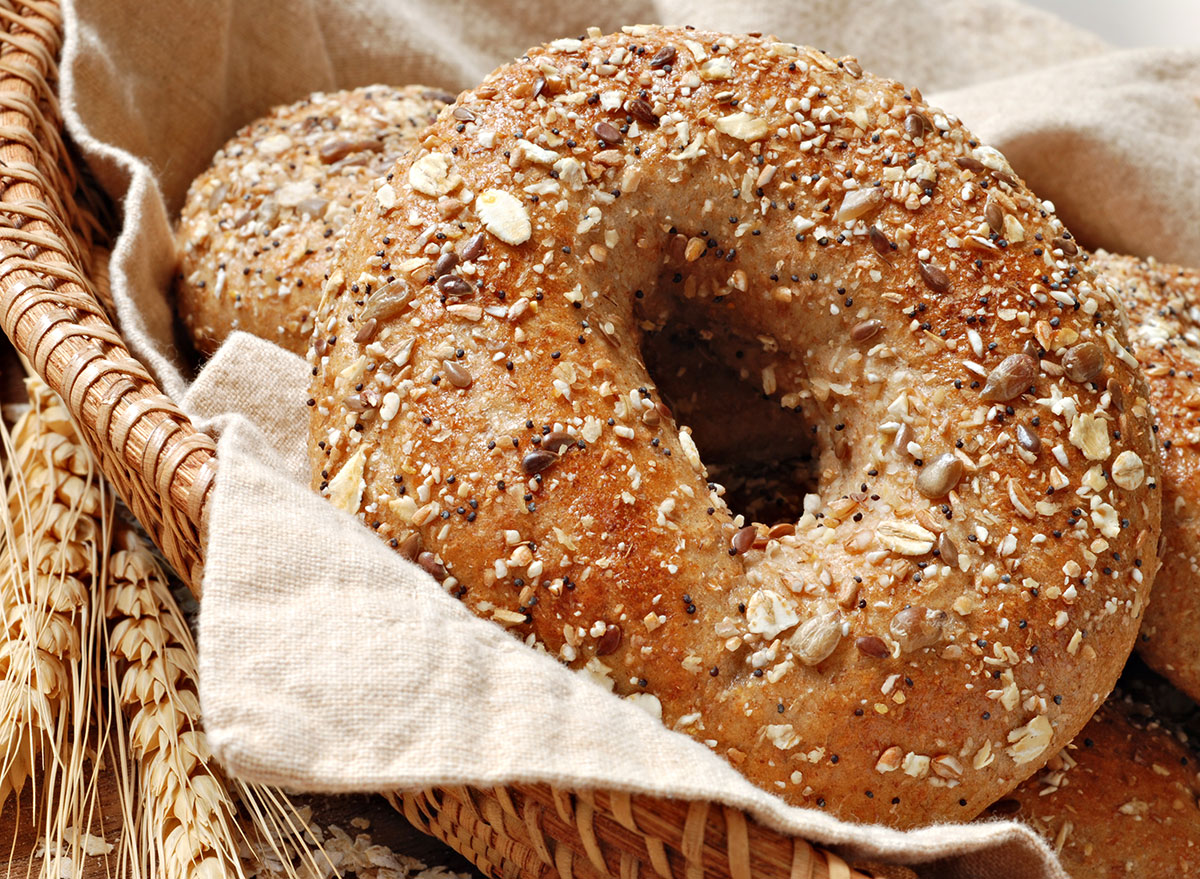 Lender's Bagels operated a very successful bakery in Connecticut, but they had a need to supply many more bagels on a Saturday rather than during the week. To address the issue and make their employees work regular hours, they froze bagels to maintain freshness. Someone accidentally delivered a bag of frozen bagels and the secret was out, but the quality won consumers over. The frozen bagel was born, allowing it to be enjoyed outside of the Northeast hub.
Eggos were originally called Froffles.
Brothers Tony, Sam, and Frank Dorsa created the recipe for the popular frozen waffles but originally wanted "Froffles" (aka Frozen Waffles) as the name. Someone must have intervened about the eggy taste and they changed the name to "Eggos." Recently, their appearance in Netflix's Stranger Things caused a boom in sales for the brand.
King of Pops has a popsicle farm called King of Crops.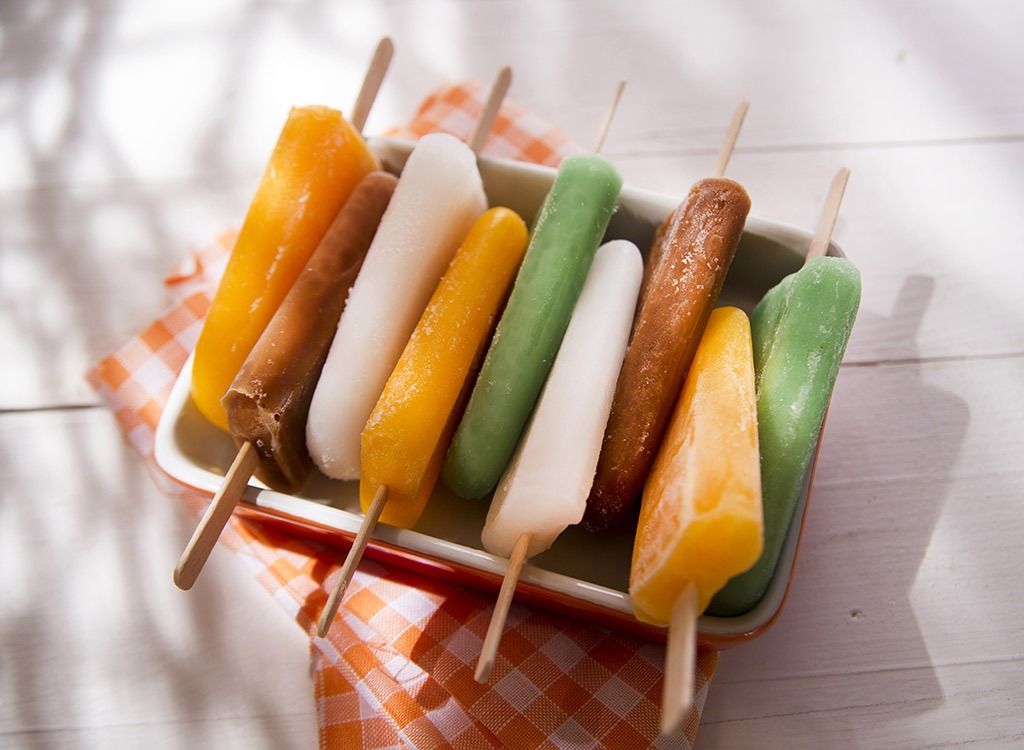 Over in Winston, Georgia, founders Nick and Steven Carse operate a farm dedicated to producing organic, local veggies and fruits to use in their creative popsicles. They also host visitors for berry picking in season, take visitors on farm tours, and offer pops for day-trippers. If you are absolutely in need of your Birthday Cake or Thai Iced Tea pop, you can also stay in an Airbnb on the property.
Stouffer's once owned a penthouse restaurant in New York, and it wasn't known for the food.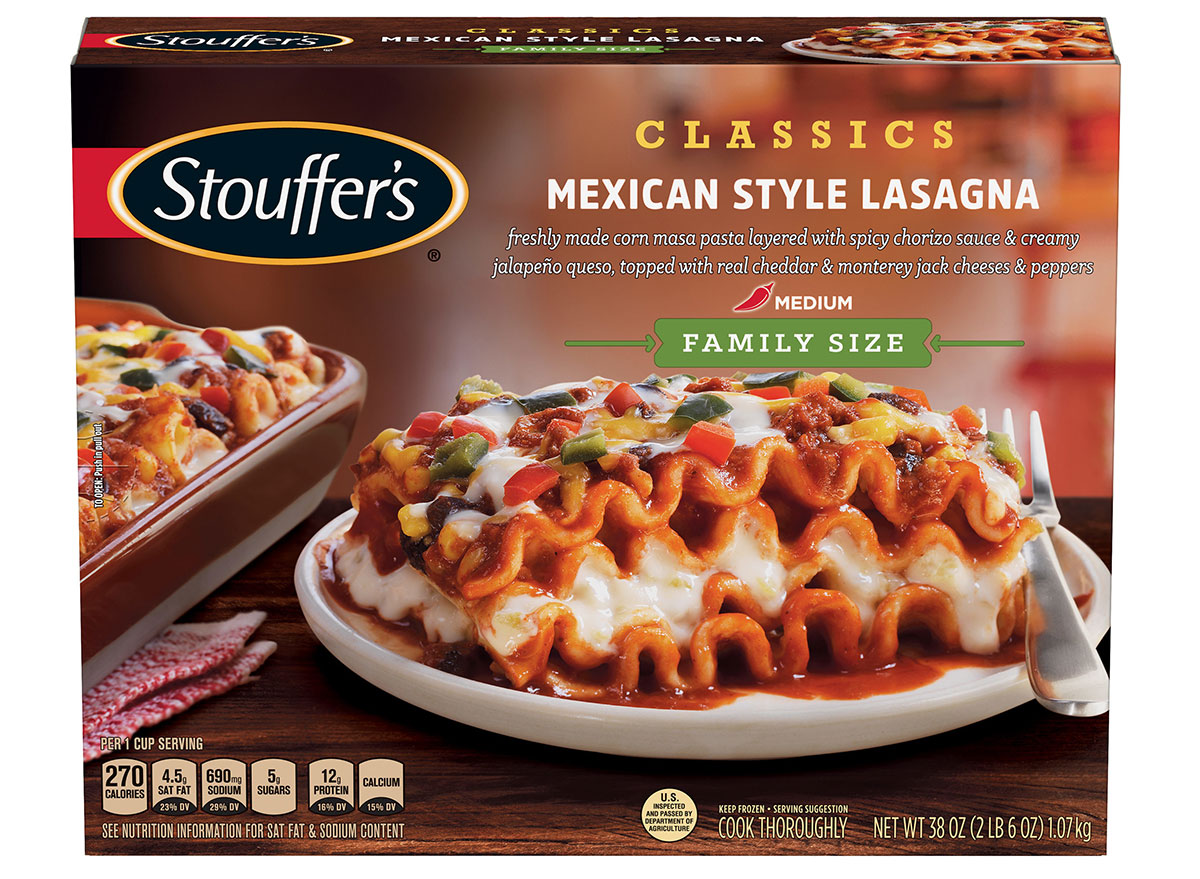 Top of the Sixes offered a bird's eye view from 666 Fifth Avenue, a prime real estate venue that became popular for romantic dates and special occasions. However, the food was never billed as remarkable. The skyline view of Manhattan was one of the best that the city offered in the 1950s, almost a decade before the construction of the original World Trade Center. The frozen food brand also had a spot on top of the Prudential Building in Chicago and invested in a Fort Lauderdale hotel.
Steak-umm's Twitter went viral during the coronavirus.
In April, Steak-umm tweeted about responsible sourcing of COVID-19 information. The thread was retweeted more than 31,000 times and got 74,000 likes. And as The Wall Street Journal pointed out, this wasn't the brand's first attempt at cultural commentary. They've tackled subjects like student debt, the economy, and mental health since 2018. Now, Steak-umm has pinned recent favorites to the top of its feed and has covered branding, conspiracy theories, and the history of memes.
Kid Cuisine loves Hollywood, and it seems to be working.
Kid Cuisine is still going strong, lasting in a competitive market for more than 30 years. The frozen food version of a Happy Meal, Kid Cuisine features cartoon penguin KC dancing on boxes containing mac and cheese, corn dogs, chicken nuggets, and other kid fares with veggies on the side, often joined by famous TV and movie characters. The best collaborations have been The Avengers, Frozen, and SpongeBob SquarePants. They've even made a Hello Kitty chicken nugget dinner.
The Jolly Green Giant stands over Blue Earth, Minnesota with six-foot-long feet.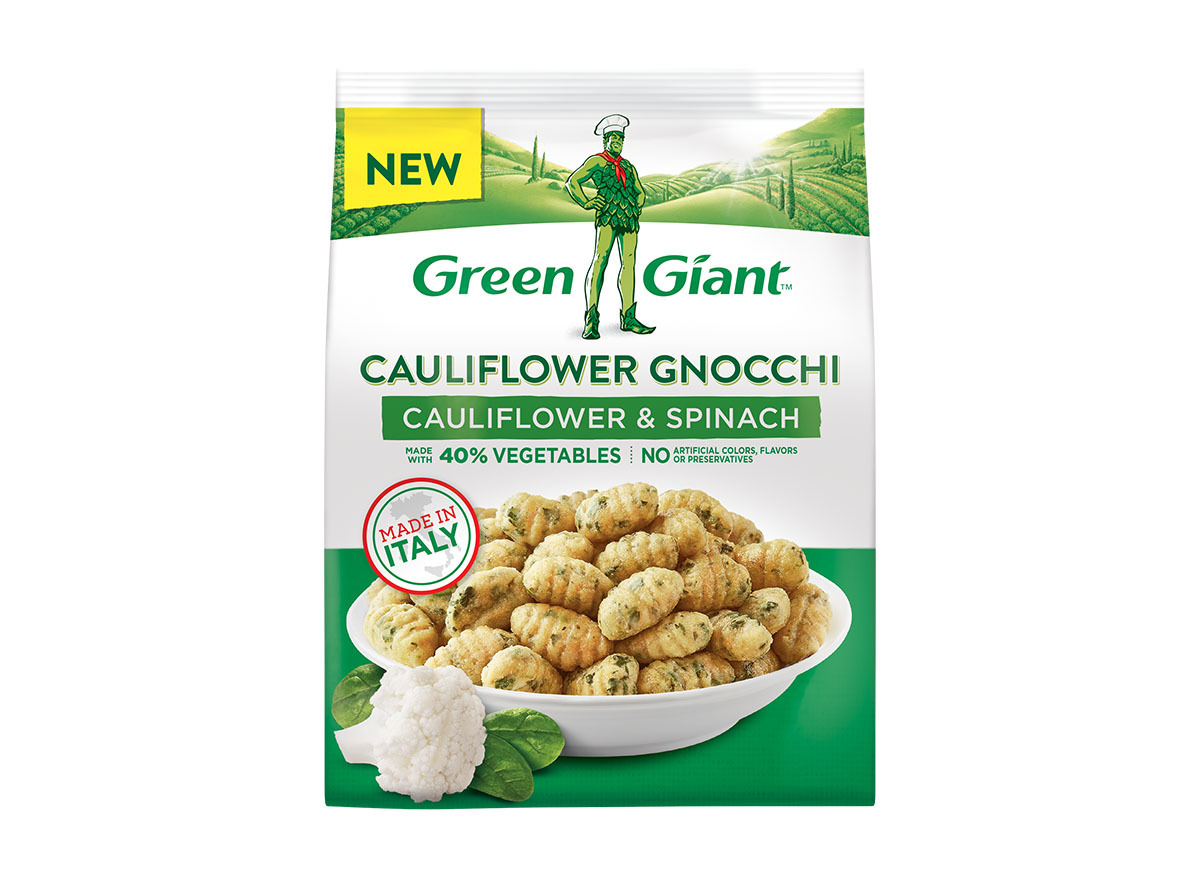 The town boasts a 55.5-foot statue of the iconic green guy, projecting cheer and good vegetable health for travelers down Interstate 90. Radio show host Paul Hedberg got permission—but no money—from the company to erect the statue, which interests tourists and locals alike. They celebrate a Giant Days festival where children leave snacks at night and hope to see giant green footprints when they wake up. The statue is an exact replica of the mascot, except for his backside, which creators had to freestyle. That part of his anatomy had never been seen in any advertising.
For more, check out these 108 most popular sodas ranked by how toxic they are.