I Gave Up Sugar, Caffeine, Fried Food, and Red Meat for One Month. Here's What Happened.
At first, it seemed impossible. But then, my mindset began to change.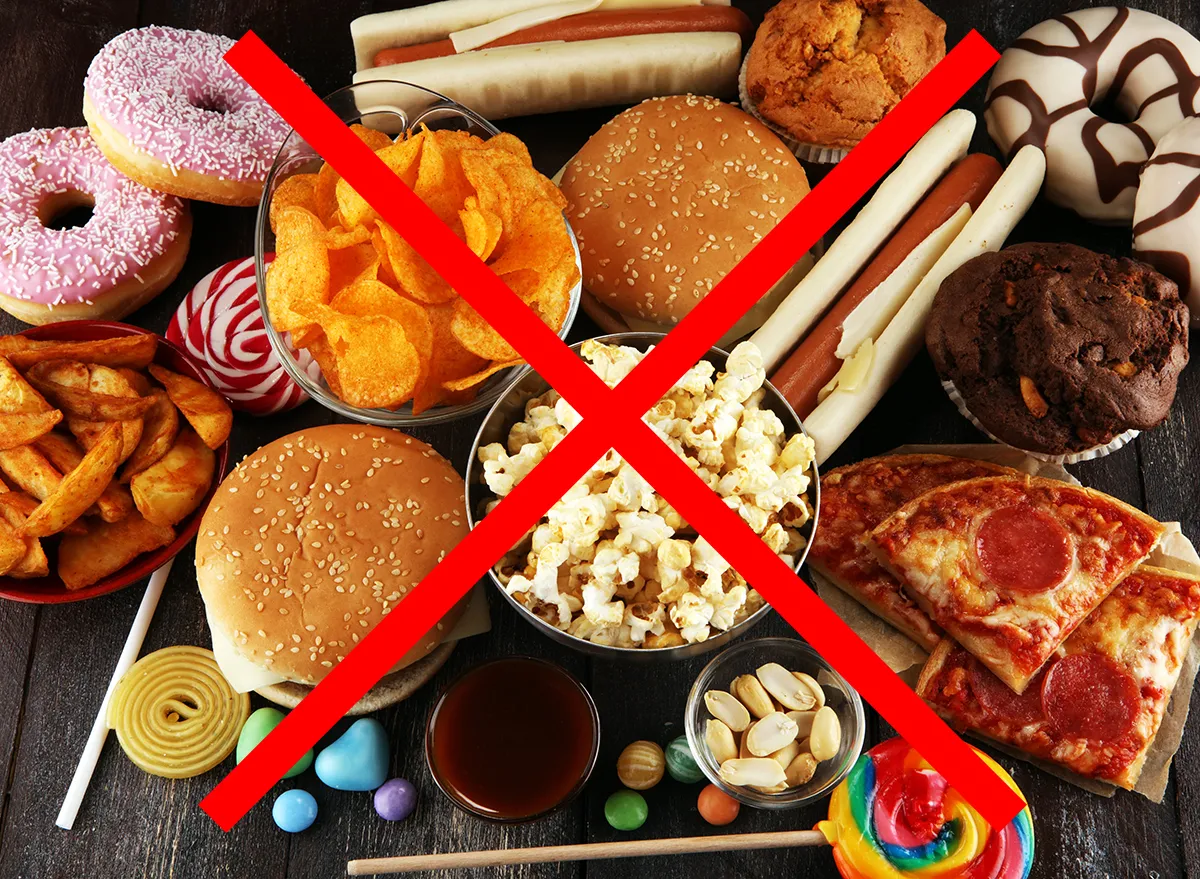 Like so many others, I've made New Year's resolutions that didn't hold beyond the first few weeks of the year. Those resolutions involved giving up the impossible (i.e. sugar) or doing the impossible (i.e. exercising regularly).
But last year was an exception. Not only did I set and maintain resolutions for the first month of the year, but I followed a healthy eating plan for the first time in my life.
Why I decided to cut back
I love food and eat pretty healthily for the most part, with the exception of consuming probably too much sugar and bread. I rarely deprive myself, though. I'm not one to follow a diet, but I do follow the occasional raw food detox every few years when I feel I need to reset my body.
Sweet treats are my go-to when I am feeling upset. At the end of November last year, I was mourning the loss of a loved one and self-soothed myself with a lot of chocolate for several weeks. I picked up a few extra pounds and felt lethargic. I knew I had to implement some changes to feel normal again.
The food plan I followed
Since the New Year is the perfect time to implement changes, I decided to follow Celia Hawe's book Yoga for Weight Loss: The Effective 4-Week Slimming Plan for Body, Mind and Spirit, a holistic eating and exercise plan that I had discovered a few months previously. Hawe had been a yoga instructor at the Findhorn Foundation, a pioneering spiritual and sustainable ecovillage and community, based in northeast Scotland.
The book takes a spiritual approach to losing weight and combines a month-long healthy eating plan, a daily yoga routine, and a daily meditation practice. The purpose of the meditation is to uncover any underlying emotional reasons why we may be holding on to excess weight in the first place.
The food plan is mainly vegetarian, with the occasional weekend 'treat' meal consisting of fish and chicken. There is no red meat, caffeine, alcohol, sugar, and cheese on the plan. I did not realize how challenging it would be to give up some of these foods.
I struggled with intense cravings
As the program features specific dishes, I found myself preparing my own meals three times a day, which took a lot of time and energy. If I wasn't prepared, I would meet unexpected obstacles. For example, lunch one day consisted of a baked potato with hummus. In order to save time, I figured I could pick up a baked potato from a cafe during my lunch break, but ended up spending more time and money than I had planned to track one down.
Overall, the thing I struggled with most was portion sizes, particularly for breakfast. Meal portions were all measured out. Some breakfasts, for example, consisted of 25-gram portions of cereal or oatmeal. Having never previously measured out portions in my life, many of the meals felt ridiculously small and left me feeling deprived as I adjusted. One particular breakfast consisted of two tablespoons of Greek yogurt with a homemade dried fruit compote. I love Greek yogurt and remember cheating by adding an extra couple of tablespoons!
Another thing I struggled with was the lack of meat and eggs. Ordinarily, I can do days, and even a week or two without meat, but I found myself craving it intensely—particularly lamb. One of the dinners consisted of tuna steaks, and I don't recall tuna ever having tasted so good!6254a4d1642c605c54bf1cab17d50f1e
In addition, I found the lack of caffeine difficult, especially since it was the wintertime. I tend to drink tea, coffee, and hot chocolate in the colder months to keep warm. For me, there's something particularly soothing about a cup of warm, milky chai. I ended up defaulting to plain hot water, which is something you can easily make at work or at home but isn't exactly easy to just pick up on the go.
As a sweet-toothed chocoholic, I struggled without sugar. Although I was allowed two snacks per day—which consisted of either fruit or rice cakes—the sugar-cravings took a while to subside. Granola bars were another highlight, and I definitely went overboard on the days they were on the meal plan.
The longer I stuck to the plan, the more invested I became. On a transatlantic flight, I brought my own wholemeal pita bread sandwiches. I felt simultaneously deprived and virtuous for sticking to the plan. I ended up being more rigorous about the food plan than the yoga plan, but the evenings I made time for yoga felt nurturing.
I came across many challenges
In the winter months, I tend to meet friends for coffee or dinner. But while following this particular diet, meeting friends became challenging. For a start, not every restaurant has solid vegetarian offerings. Even those that do feature a lot of cheese or refined white bread and pasta. It's also incredibly difficult to refrain from eating with so much temptation, so I minimized socializing.
At one point in the month, I visited an aunt who is a maestro in the kitchen. Even though I had asked her not to make anything, she had prepared puff pastry parcels stuffed with mince. I arrived to the smell of delicious aromas wafted throughout the house and had to draw on all my self-reserve to say no, even though she offered them to me multiple times in the course of my visit!
Less tempting, yet more depressing, was when a work colleague told me that diet plans never worked for her and asked if I was sure I would definitely lose weight. As this was the first time I was following this plan, I honestly wasn't sure. Those first few months did seem like the excess weight was stubbornly clinging to my hips while delicious temptations continued to pass me by. It wasn't until the end of January that the extra pounds started to melt off. My belly bloat disappeared, and I looked great in clothes that had previously been too tight. I began to feel energized, and my skin was even glowing. It was definitely not a quick fix. It took time, investment, and labor.
My results were invigorating
While losing weight can feel like an end-goal in itself, through this program, I gained so much more than just losing a few extra pounds. I proved to myself I could successfully stick to a health goal. I embraced healthier ways of eating and abstained from processed, calorie-laden, and sugary foods. I even invested in my emotional wellbeing by spending time doing yoga and meditating.
By focusing on myself—rather than others—I had the opportunity to connect with myself at a deeper level.
I found that I continued to stick with cooking and eating healthily beyond January. While I'm not as vigorous as I once was, after this challenge, I'm confident I can set another health goal for myself if I choose. The decision to invest in ourselves is a choice we constantly make, and one that I am still learning how to do. However, I've found that such an investment will pay greater dividends than we can imagine.