Here are the Ways Grocery Stores are Caring for Their Staff
National chains are implementing these policies to protect grocery store workers on the front lines.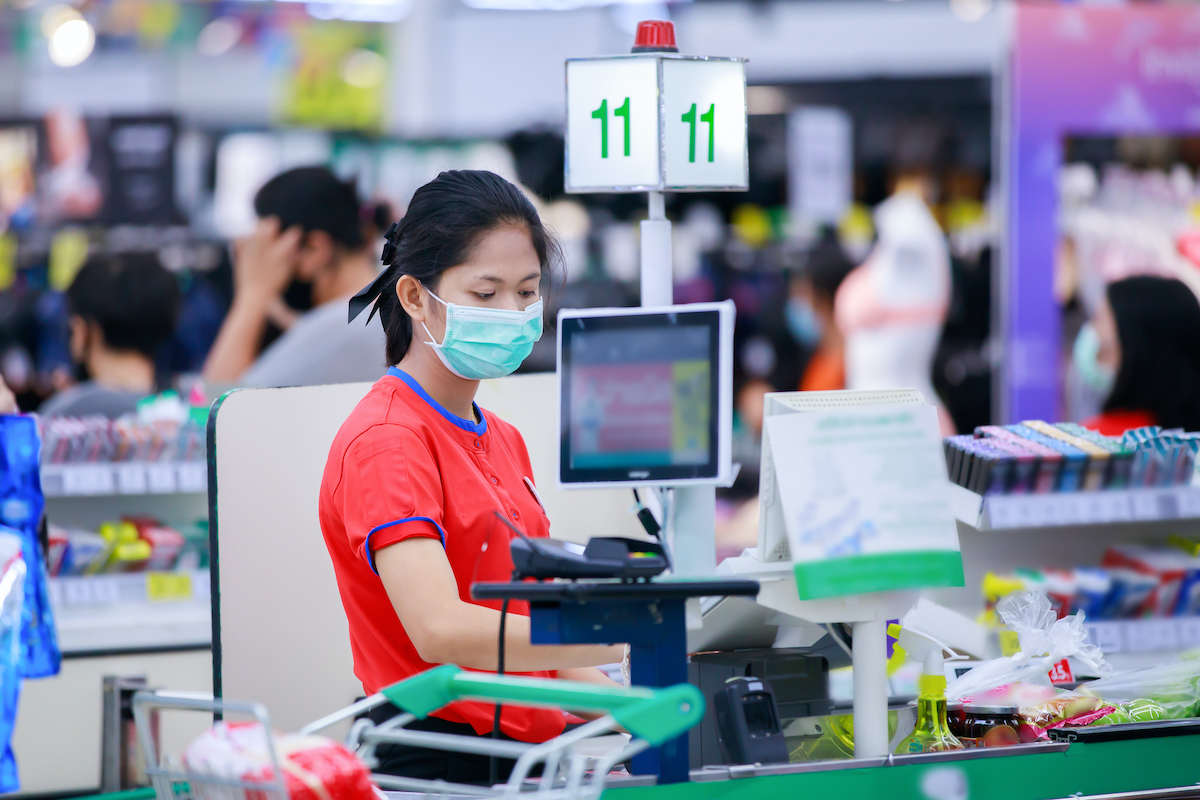 Since the nearly nationwide lockdown started last month, the essential experience of going to the grocery stores has become impossibly stressful. Social distancing and stay at home orders have effectively abated the outbreak of the coronavirus, but grocery store employees are on the front lines, and literally putting their lives at risk to serve the greater good.
Dozens of grocery store employees have succumbed to the deadly COVID-19 contagion, which has led some experts to recommend a future shopping experience entirely based on online ordering and either home delivery or curbside pick-up designed to keep grocery store clerks safe.
Leading grocery store chains, however, are well aware of the dangerous circumstances, which has led to a great number of new policies designed to protect their staff and shoppers alike. Here a just several examples of how national chains are looking after their staff. And, to stay informed on the latest coronavirus food news, make sure to sign up for our newsletter.
Trader Joe's Is Offering "Wellness Check"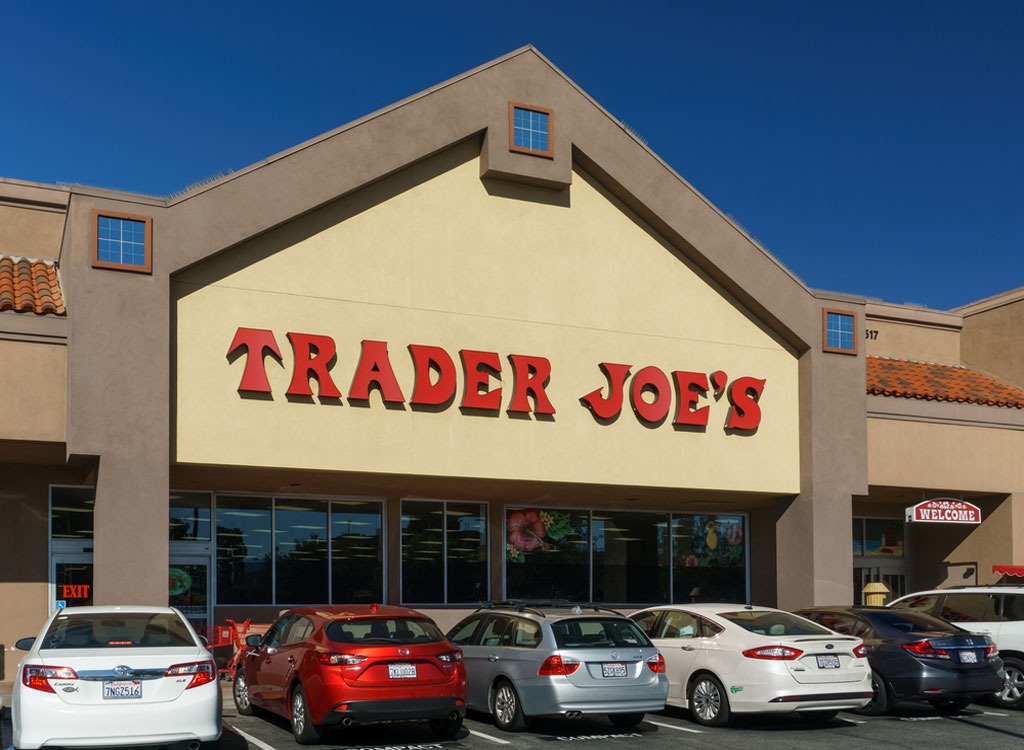 6254a4d1642c605c54bf1cab17d50f1e
From their recently updated coronavirus guidelines, Trader Joe's announced "Crew Member Wellness Checks." From the post:
All of our stores are conducting Crew Member Wellness Checks with all Crew Members prior to the start of each shift.  The Wellness Checks screen for potential exposure to COVID-19 and for symptoms consistent with a COVID-19 infection.  Wellness Checks are an extra precaution we are taking to reduce the possibility of any Crew Members inadvertently exposing their fellow crew or our customers to illness"
Trader Joe's is also offering additional paid sick time and "thank you pay" bonuses of an extra $2 per hour. It might not be much, but every little bit helps.
Walmart Is Offering Emergency Leave and Free Counseling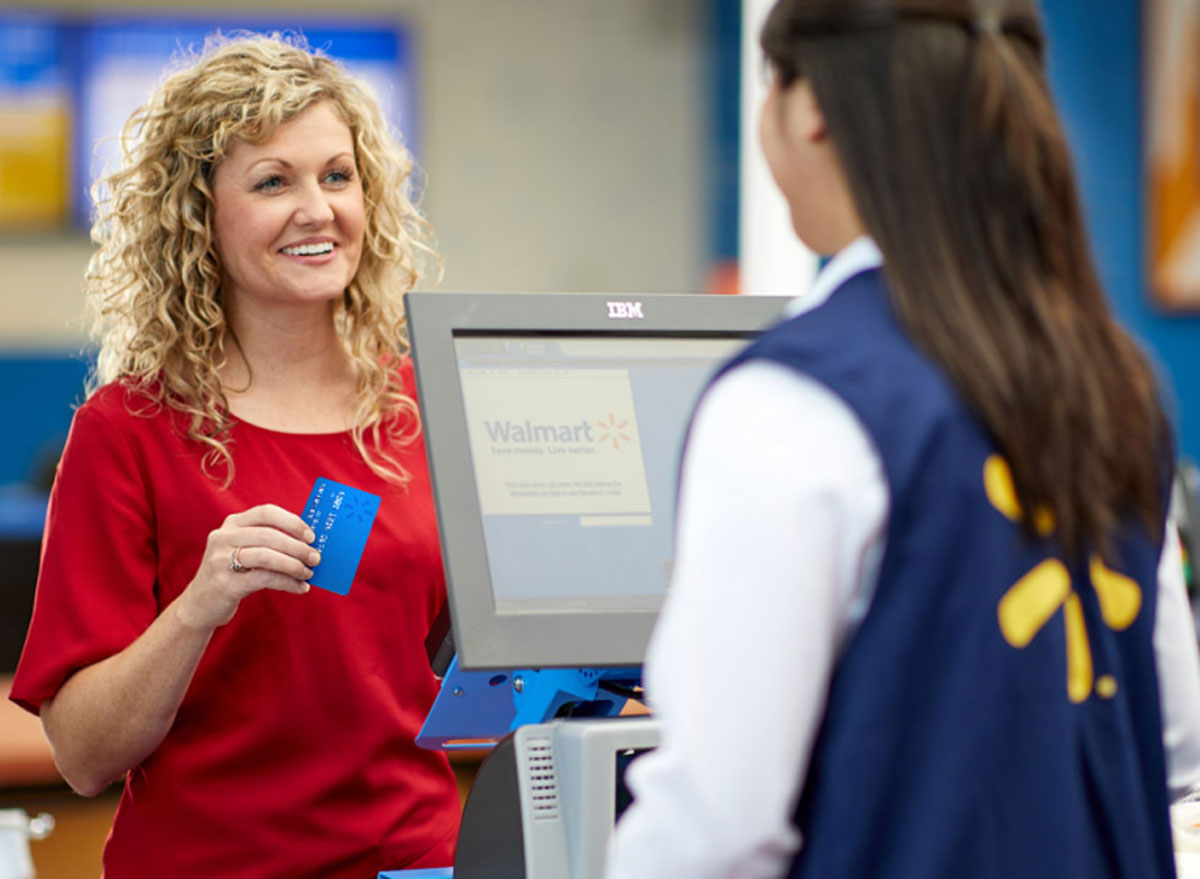 From their public statement: "In early March, we implemented an emergency COVID-19 leave policy, encouraging associates showing coronavirus symptoms to stay home and ensuring they have the support they need." Walmart is also waiving all fees for its employee's telehealth services.
They also offer a Resources for Living program, which features free counseling services. In an effort to protect both shoppers and staff, they are requiring all associates to wear masks.
Costco Is Offering Premium Pay and Symptom Screenings
Costco is known for taking care of their employees. In a letter published on their site, CEO Craig Jelinek wrote:
The changes we've made to our business are too numerous to list, but some examples include: limits in our locations on the number of members; social distancing in lines; enhanced sanitation; limited services in certain businesses; modified weekday hours; plexiglass shields at checkstands; and special hours for seniors and high-risk groups. A few examples of how we are taking care of our employees include: premium pay; paid time off for higher-risk employees; protective masks and symptom screenings; and remote work for our office employees.
Whole Foods Is Offering Bonus Pay and Unlimited Sick Days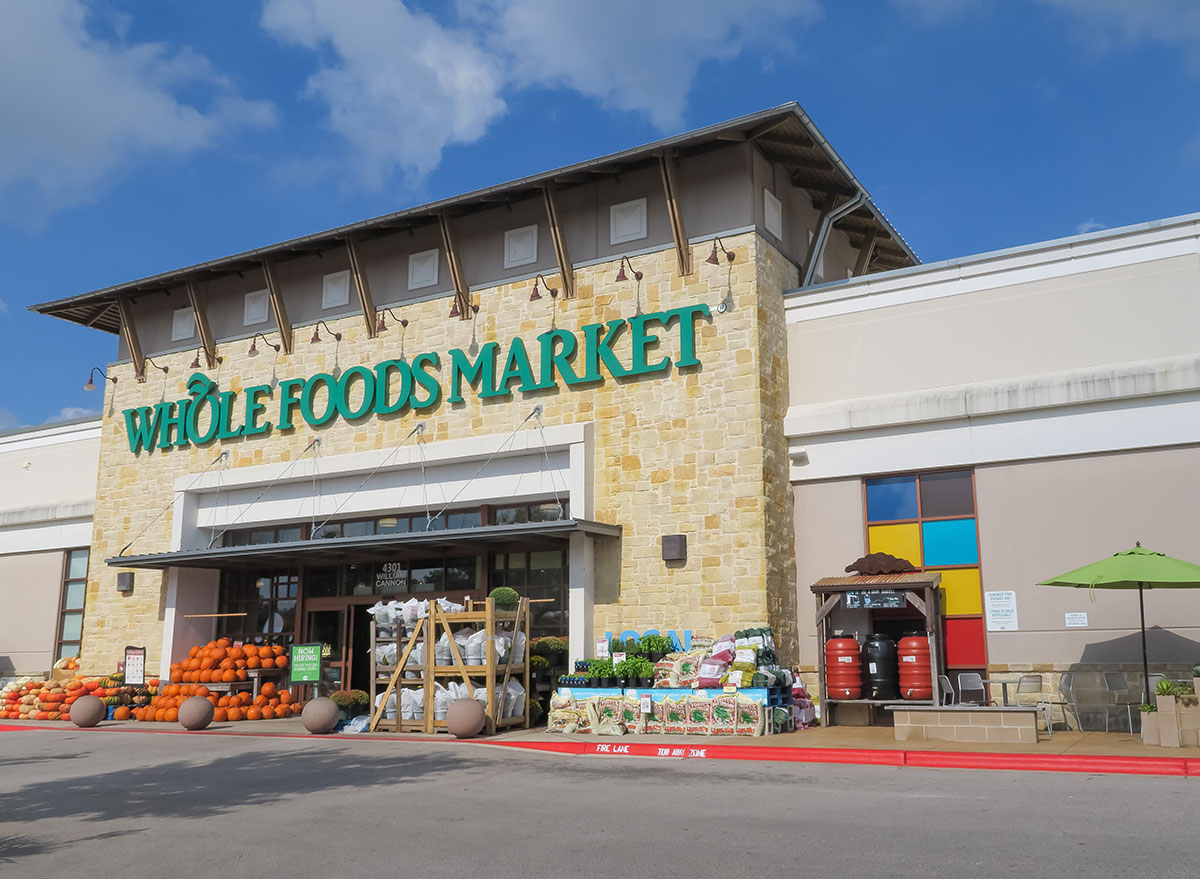 Whole Foods might have the longest list of ways they are looking after their staff. Employees are now offered bonus pay, unlimited sick days, and double pay for overtime hours:
"All part- and full-time hourly team members at Whole Foods Market stores and facilities will receive double their regular hourly base rate of pay for every overtime hour worked in a workweek from March 16 through May 3, 2020. Enhanced overtime pay is something that Whole Foods Market activates during high-volume holidays, emergency situations or natural disaster."
Target Is Offering Supplies and Free Healthcare Check-ins
Related: 9 Worst Grocery Store Chains to Shop at During the Pandemic
Yes, Target is providing masks and gloves for all employees, but that's a safety measure for everyone involved. They ARE looking out for their staff, however, by offering paid leave and full benefits and free health care check-ins.