Trader Joe's Employee: "Please Stop Making These Shopping Mistakes"
Grocery store visits are stressful for shoppers and staff alike, but some people are making it worse for everyone.
Do you wonder what's it like to work at a grocery store during the coronavirus pandemic? Or what these workers would like the world to know about shopping amid the COVID-19 spread? An employee at a suburban Trader Joe's sat down with a reporter at Insider and revealed specific things he would love to see from his store's shoppers.
Grocery store shopping during the coronavirus outbreak is a physical and emotional journey. Now that facial covering and masks are required in many places across the nation, and visiting the supermarket requires close interaction with many other people, stocking up on food and dry goods is fraught with peril at every turn.
This particular employee spoke about the weird combination of feeling a great deal of stress (from the rather obvious public health risk), but also a remarkable sense of calm within the store. Trader Joe's locations are well-known for being crowded (and having a unique line management system), but at this Long Island location, there is a limit of 18 customers in-store at a time. This has made for an eerily sedate scenario relative to pre-coronavirus times.
This unnamed staffer offered up the following 7 things that some Trader Joe's shoppers are doing… that he really wishes they would stop. Certainly, these can translate to almost any supermarket visit, so make sure you're not making these mistakes during your next grocery run.
STAY INFORMED: Sign up for our newsletter to get the latest coronavirus foods news delivered straight to your inbox.
You're crowding the cash register.
"The large carts at Trader Joe's are around four or five feet long. If your cart reaches the register, let go of it, walk back behind the guideline if there is one, and let us grab the cart. Let us do the work from there," said the staffer.
READ MORE: Click here for all of our latest coronavirus coverage.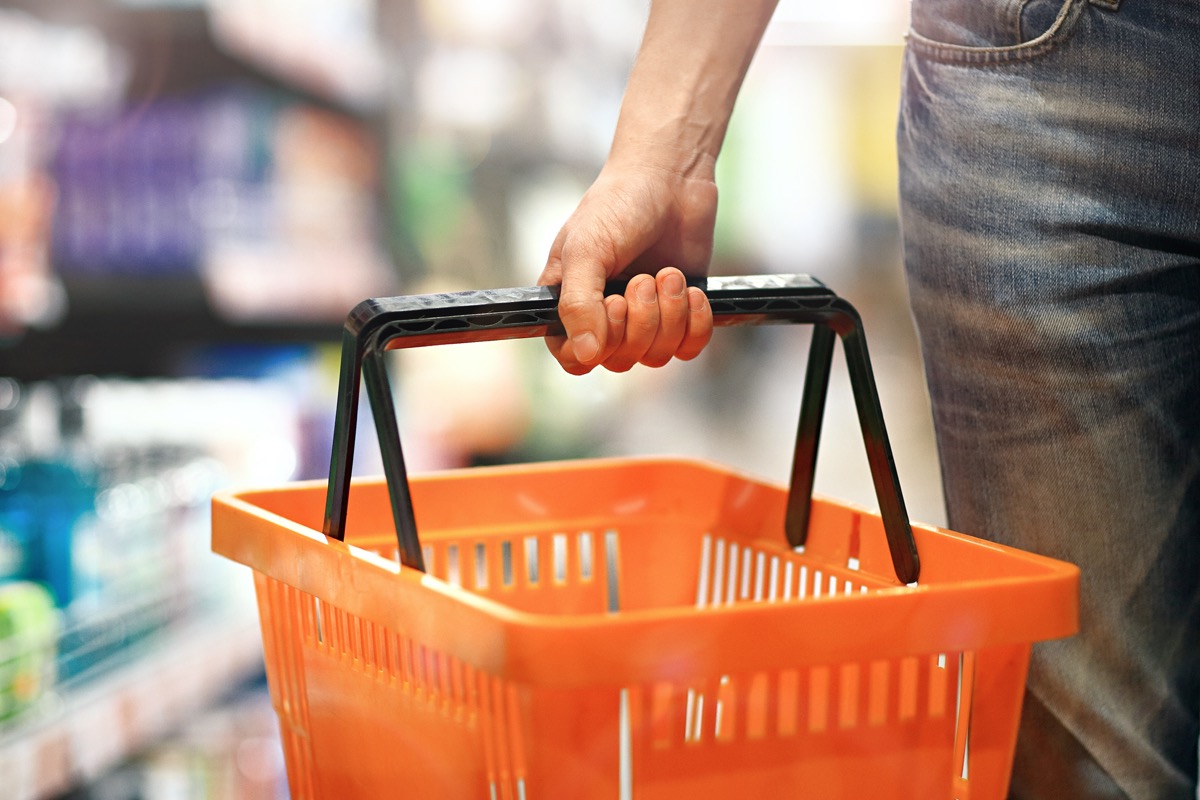 Limiting the amount of items for purchase that you're touching is a real concern. The solution? "Grab a basket. Just grab a basket!" This particular Trader Joe's employee laments, "The number of times I've heard a customer in a single day tell me, 'Oh I only came for one thing!' is astonishing."
You ask obvious questions.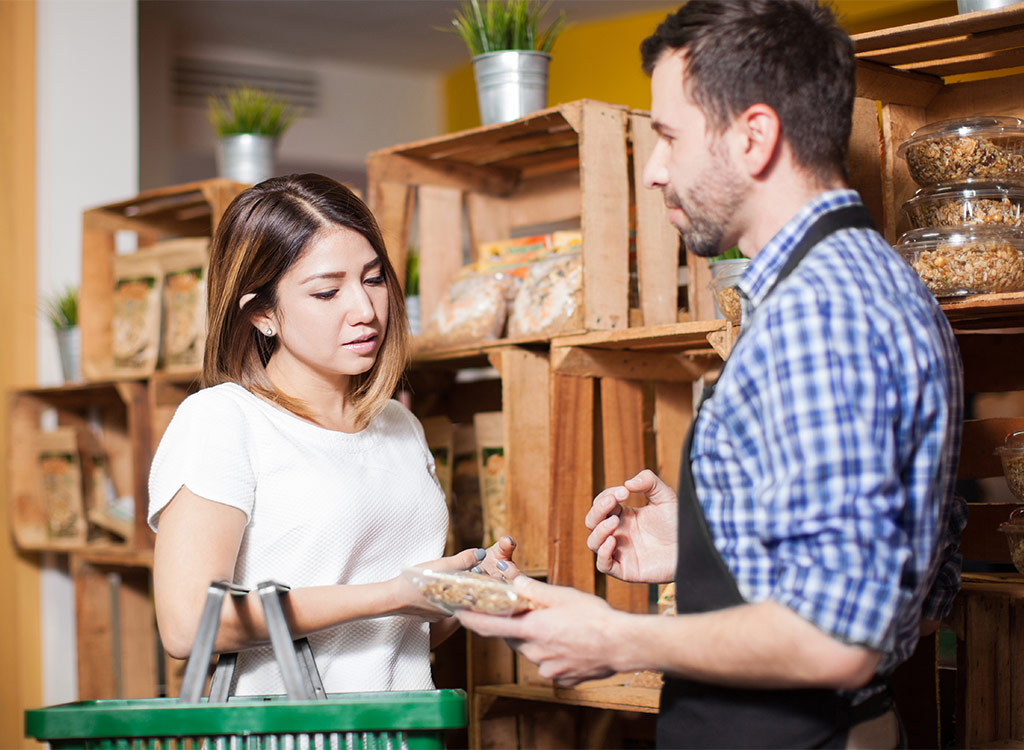 Grocery stores get restocked regularly, some, like Trader Joe's, every day. "So, when someone asks us, 'Oh hey, are you getting this item restocked?' or 'Oh, when are you getting this again?' — the answer is yes: we restock every day." By asking, you're increasing the employee's amount of exposure to others. Ahem, you.
You don't do your homework.
Go into the store with a specific plan, or do your "due diligence" in order to limit the number of items you touch, which could potentially spread the virus. "We do our best to clean high-touch areas—door handles, our registers, card readers, and shelves that we know people brace themselves on to get a certain view of bins or shelves—but we can't go down and sanitize every single item. By being aware of what you're touching, then you're helping us."
You think you're helping (when you're not).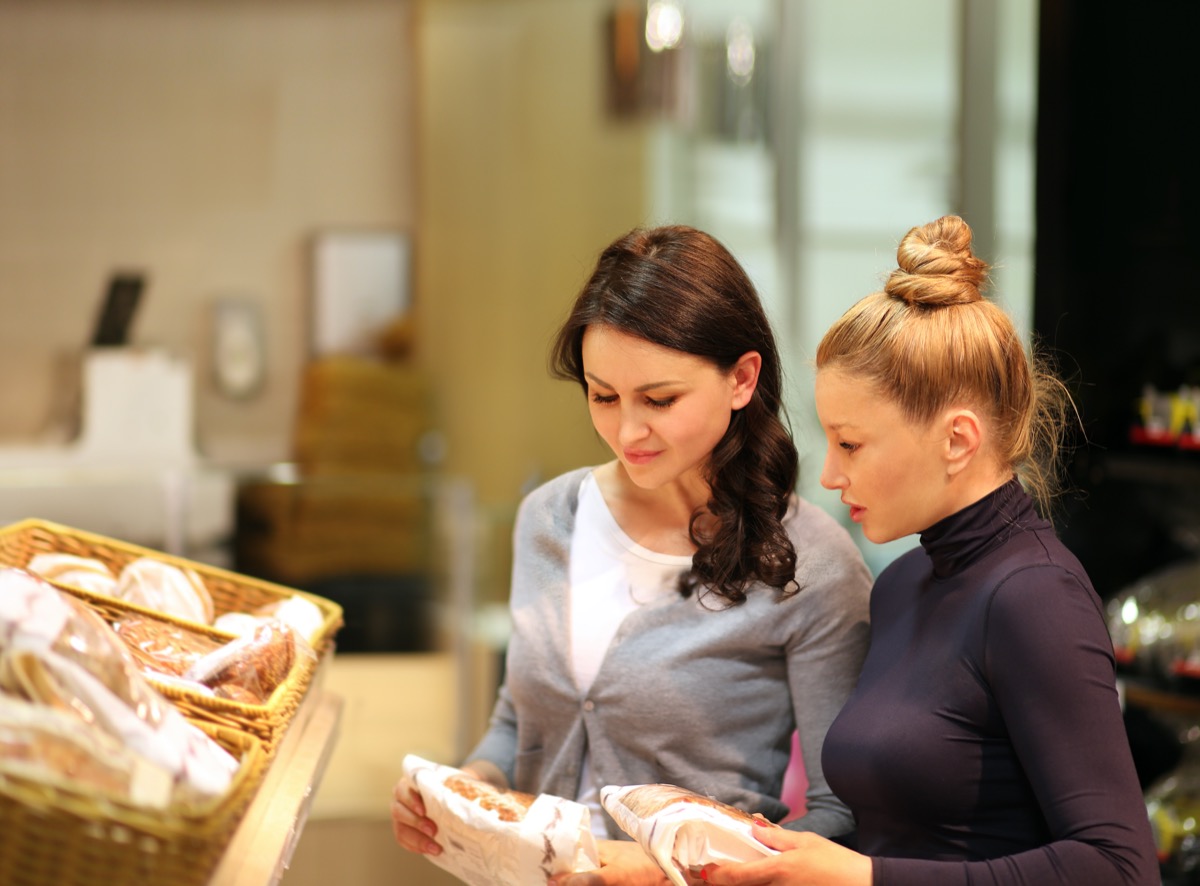 Grocery shopping has become strangely emotional and many want to offer support or help to staffers on the front line. "Some customers think that they know the best way to help without ever asking the employee, "How can I help you?" or "What would make this easier for you?" If you want to help, just ask us how."
You're not keeping your distance.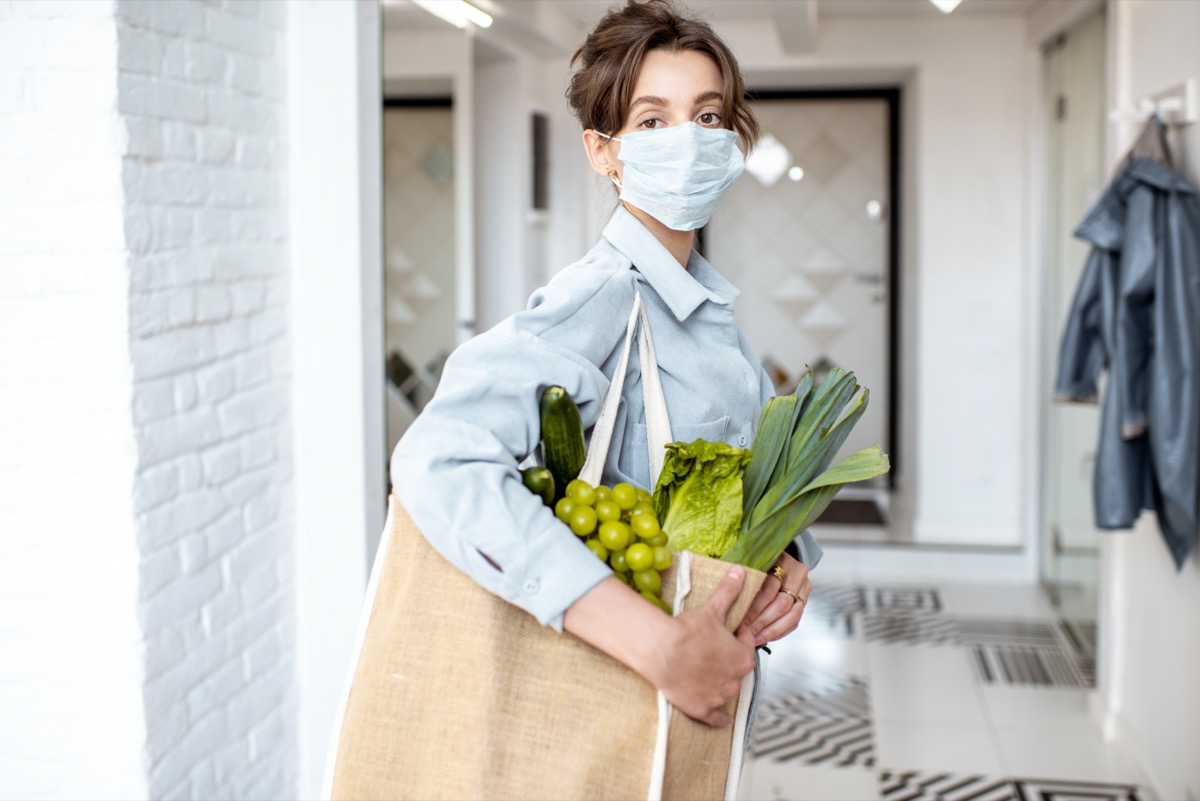 Social distancing guidelines still apply, even in a supermarket. "A lot of people assume that because you're in a store that looks clean that it's maybe a little safer and you don't have to keep your distance from people. But the same rules that apply to other people apply to retail workers."6254a4d1642c605c54bf1cab17d50f1e
RELATED: New Video Shows Just How Far a Cough Can Travel in a Grocery Store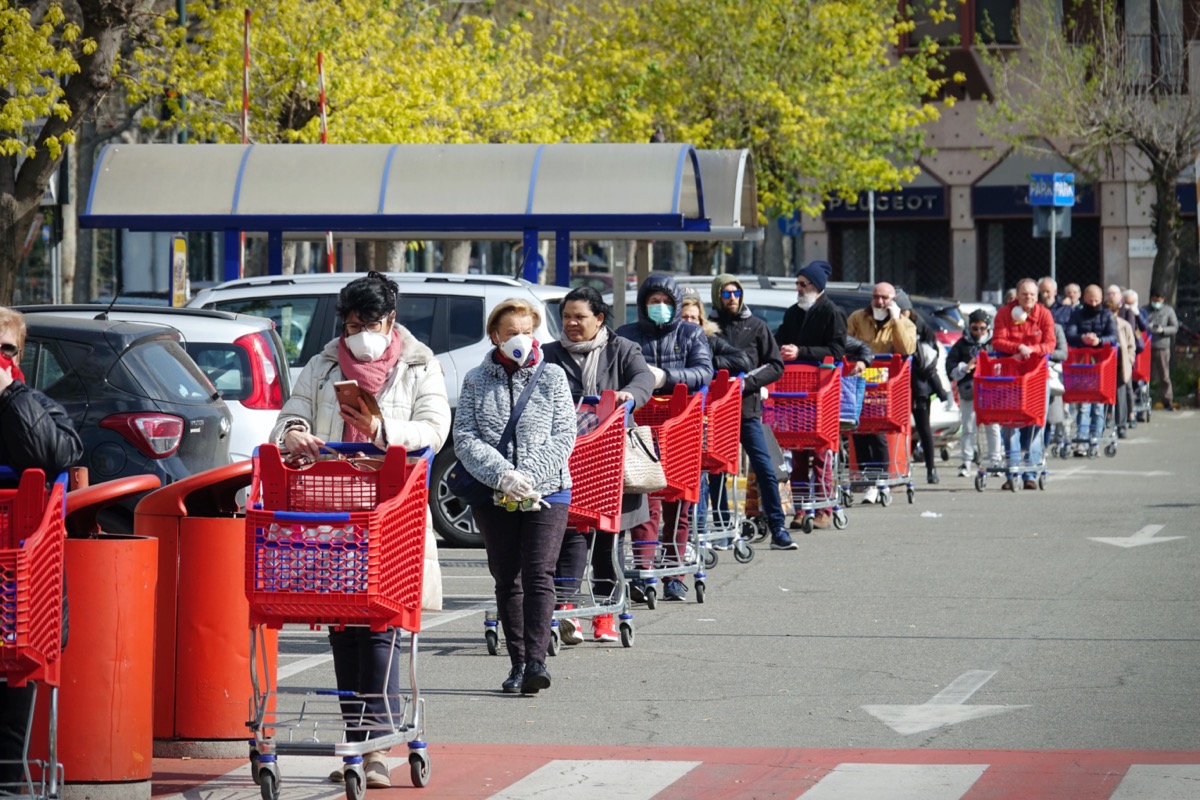 Grocery store employees are essential workers who are putting their own health at risk in order to serve you. As a result, they are stressed and often working extra shifts. Fellow shoppers are also stressed and need to wait in lines much longer than planned. As a result, this toxic mix lends itself to frayed nerves. Take a deep breath and remember: We all suffer from the same human condition and are doing our best to get through this. Insider's entire interview can be found here.
READ MORE: 9 Worst Grocery Store Chains to Shop at During the Pandemic