42 Best and Worst Health News Stories of 2016
Remember when a restaurant owner required people bring a doctor's note to order gluten free food? Or when KFC made nail polish that was literally finger lickin' good?
From buzzworthy headlines that made us scratch our heads in confusion (like people stealing avocados in New Zealand) to those that warned us of the dangers of our habits (since diet soda may actually be making us fatter), there was a lot of health news that caught our attention this year.
As the year comes to an end, we wanted to take some time to look back on the stories that were the most memorable and the groundbreaking research that was the most consequential. So, without further ado, here's our roundup of the best and worst health news of 2016, along with a simple lesson we learned from each eye-catching headline. Looking for more takeaways to help you with your weight-loss journey? Check out these 50 Best Weight Loss Tips.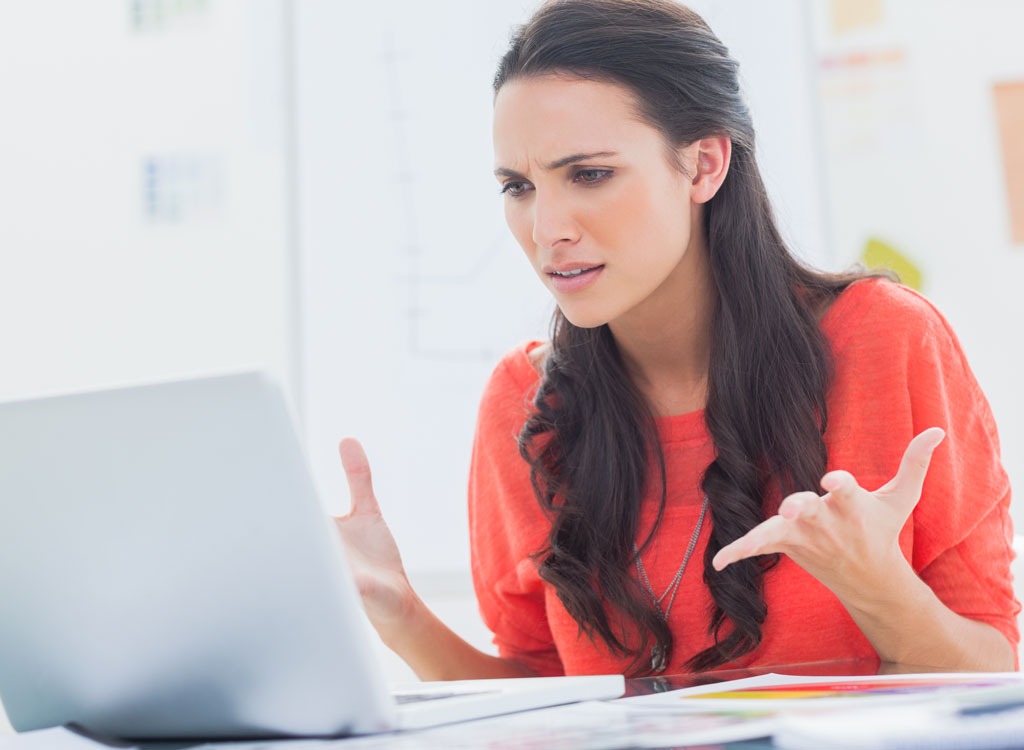 This grouping of published research and noteworthy news made us furrow our brows and reconsider what we thought to be innocuous habits.
THE CARIBBEAN IS RUNNING OUT OF COCONUTS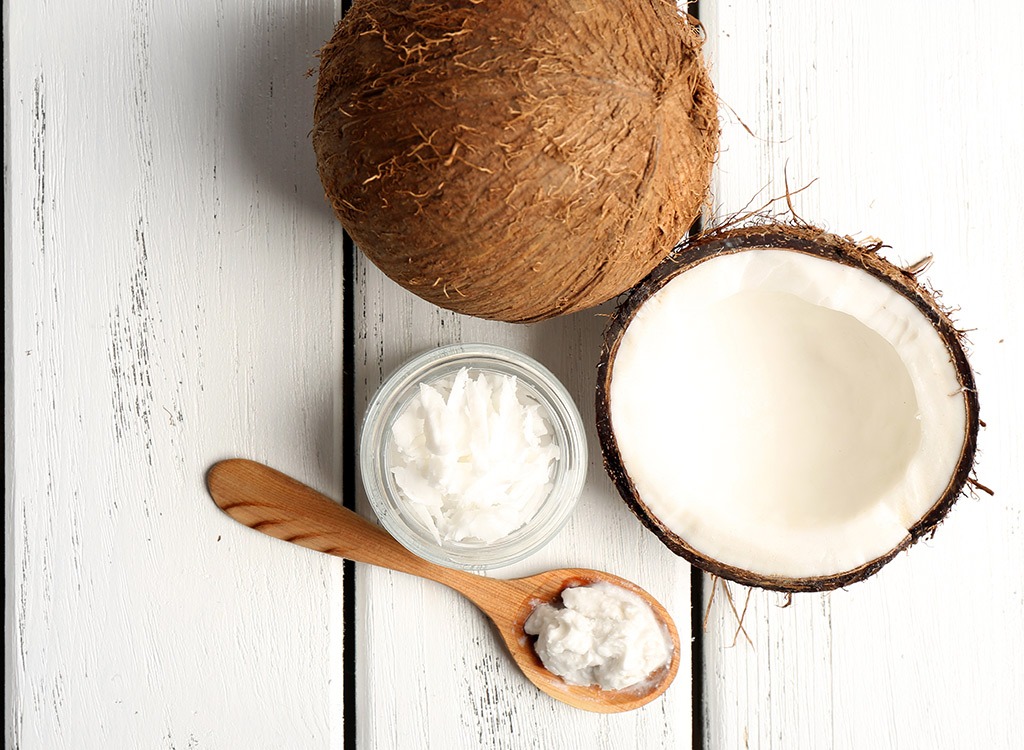 Bad news for coconut water and coconut oil fans. It's not just a robust demand for the tropical fruit that's contributing to a coconut shortage; storms, droughts, and rampant crop diseases are also to blame for wiping out entire farms of coconuts throughout the Caribbean. In fact, the UN's Food and Agriculture Organization reports that Caribbean plantations have shrunk by about 17 percent since 1994.
Lesson Learned:
If they don't start planting more coconut trees soon, feel free to hoard your coconut products while you still can.
STRESS CAN OVERRIDE BENEFITS OF HEALTHFUL EATING
Eating well is certainly good for you, but a good diet alone may not be enough to counteract all the ill effects stress has on our bodies. A new study, published in Molecular Psychiatry in September, suggested that being stressed could override the benefits of making better food choices. The researchers found that stressed women who ate a diet made up of healthy fats had as many inflammatory markers as those who were not stressed but ate a diet of unhealthy fats, which were both higher than relaxed women whose diet contained healthy fats. High inflammation has been connected to cardiovascular disease, type II diabetes, arthritis, and some cancers.
Lesson Learned:
While improving your diet is essential to losing weight, your greatest success will come if you take a second to relax. Try eating these 11 Best Foods for Stress.
Aspartame May Prevent, Not Promote, Weight Loss
While aspartame has long been marketed as a zero-calorie sweetener that promotes weight loss, new research published in the journal Applied Physiology, Nutrition and Metabolism suggests that it may have the exact opposite effect. According to the study, the artificial sweetener—which is found in diet foods from sodas to ice creams—can contribute to obesity, diabetes, and heart disease by blocking an intestinal enzyme that has previously been shown to prevent metabolic syndrome.
Lesson Learned:
Never rely on artificially-sweetened beverages or food to lose weight.
SKIMPING ON SLEEP MAY ACTIVATE THE "MUNCHIES"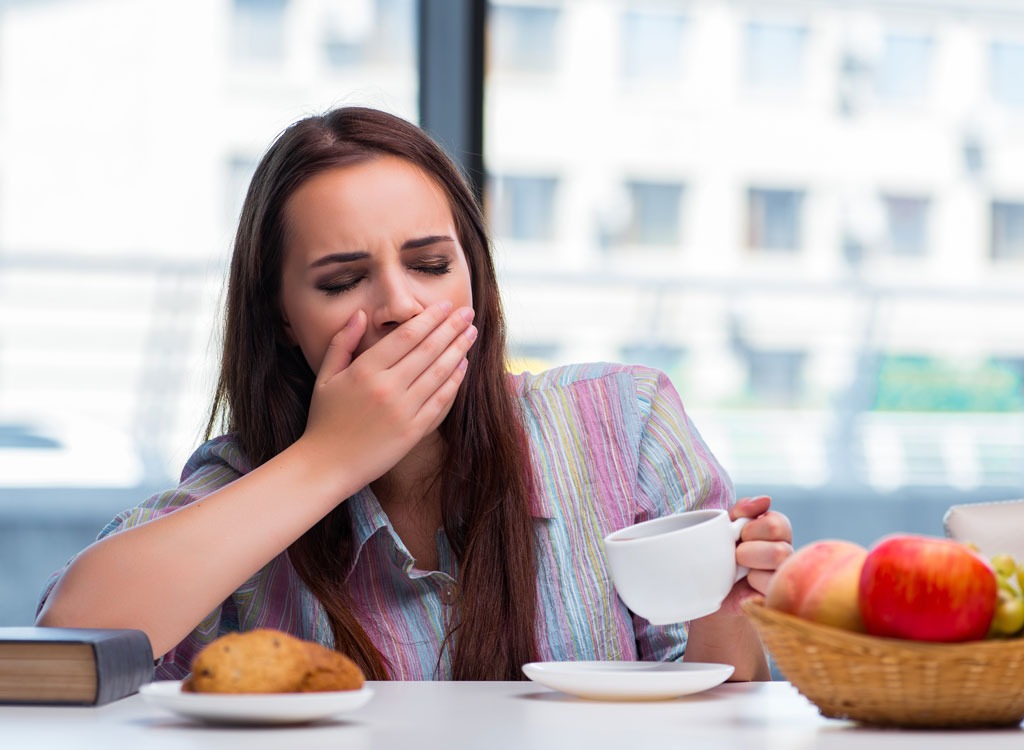 Although it's not quite breaking news that getting too little sleep is bad for your weight-loss program, more and more research is uncovering exactly why that is. One study published in March by University of Chicago researchers found that getting too little sleep may activate the same pathways in the brain that are involved in the heightened attraction to and enjoyment of junk food you get if you smoke marijuana—also known as "the munchies."
Lesson Learned:
Get your ZZZs to lose some LBs or else you'll eat more food than those who smoke weed.
FAST FOOD EXPOSES DINERS TO HARMFUL CHEMICALS
A study published in April found that people who consumed the most fast food had dose-dependent higher levels of phthalates—a class of hormone-disrupting chemical toxins—than infrequent eaters. According to a study published in Environmental Science & Technology, phthalates are associated with the CRP marker of inflammation, and another study in Environmental Health connected higher exposure to phthalates with metabolic syndrome, a disease also commonly associated with increased levels of inflammation.
Lesson Learned:
Cut down on your fast food consumption to reduce exposure to the hormone-disrupting chemicals found in some food's packaging.
BPA IS IN MOST OF YOUR CANNED FOOD, AND THAT'S NOT GOOD
A March report by six non-profit organizations found that 67 percent of 200 tested food cans contained Bisphenol A (BPA)—a hormone-mimicking chemical that keeps food from coming in contact with the metal can in which it's stored.
Hundreds of scientific studies have linked BPA to an increased risk of diabetes, asthma, ADD, infertility, and obesity, and in April, a study from the Denmark National Food Institute provided more evidence that suggested even low dose exposure to BPA can have a negative effect on health. The researchers found an equivalent amount of BPA that humans may be exposed to in daily life was enough to cause female rats to experience increased body weight in adulthood and more "male" behavior, while male rats showed decreased sperm count and increased growth of mammary gland tissue—a symptom of early stage breast cancer.
In June, the Environmental Working Group (EWG) released a database of 16,000 foods that may be packaged with BPA.
Lesson Learned:
Buy a reusable, stainless steel water bottle, or stop drinking out of water bottles labeled with "7" or "PC." Limit your intake of canned goods, or just consider ditching these foods with BPA we found in the EWG's searchable database.
STUDIES SHOW LITTLE BENEFIT IN SUPPLEMENTS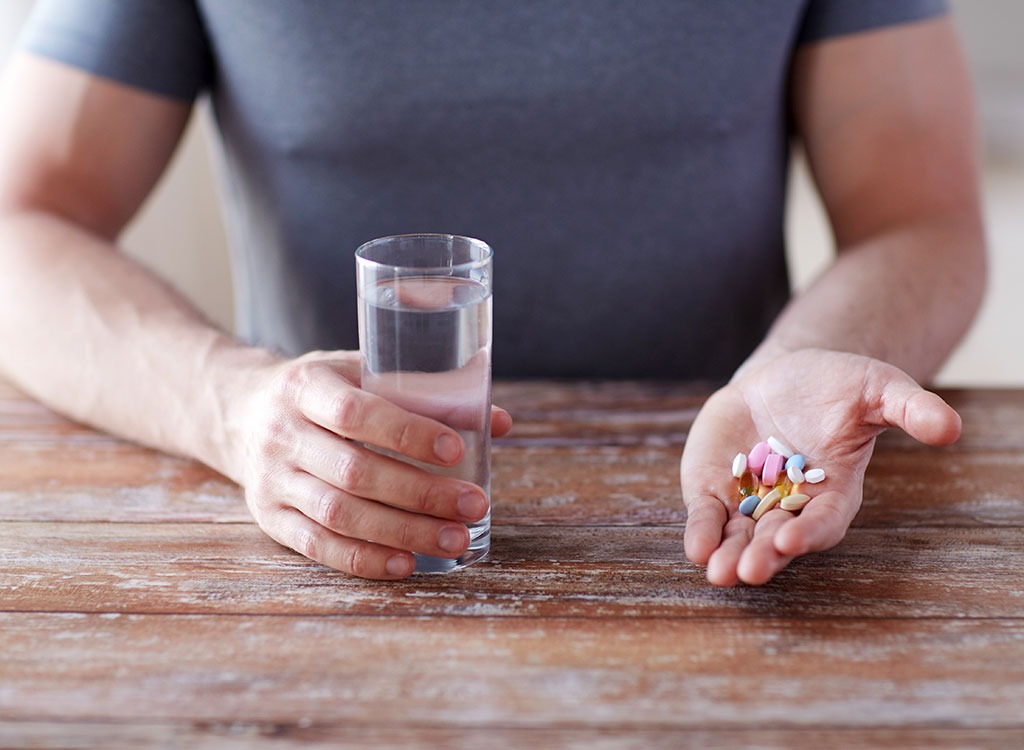 Despite the billions of dollars Americans spend a year on dietary supplements, an October study published in the journal JAMA found that although 52 percent of adults used one or more supplements in 2012, many of these products show no benefit over placebo. Another surprising finding? Supplement users are apparently among the healthiest members of the population, and likely don't even need supplements. It makes sense, though, since 33 percent of participants reported taking vitamins to "maintain" overall health.
Lesson Learned:
Unless recommended by your doctor because of a deficiency, you likely don't need to be taking supplements. Look to get your nutrients from whole foods.
THIS COMMON FOOD ADDITIVE MAY CAUSE CANCER
Two additives—polysorbate 80 (P80) and carboxymethylcellulose (CMC)—giveth ice cream its addictive creamy texture and long shelf life, but taketh away your health. A rodent study published in November by Georgia State University researchers found that these two synthetic emulsifiers create the ideal gut conditions for colon cancer cells to flourish and could promote metabolic syndrome.
Lesson Learned:
Keep an eye out for polysorbate 80 and carboxymethylcellulose on your ingredient labels, or just pick from one of our Eat This!-approved pints.
SITTING IS BAD FOR YOUR HEALTH—LIKE, DEATHLY BAD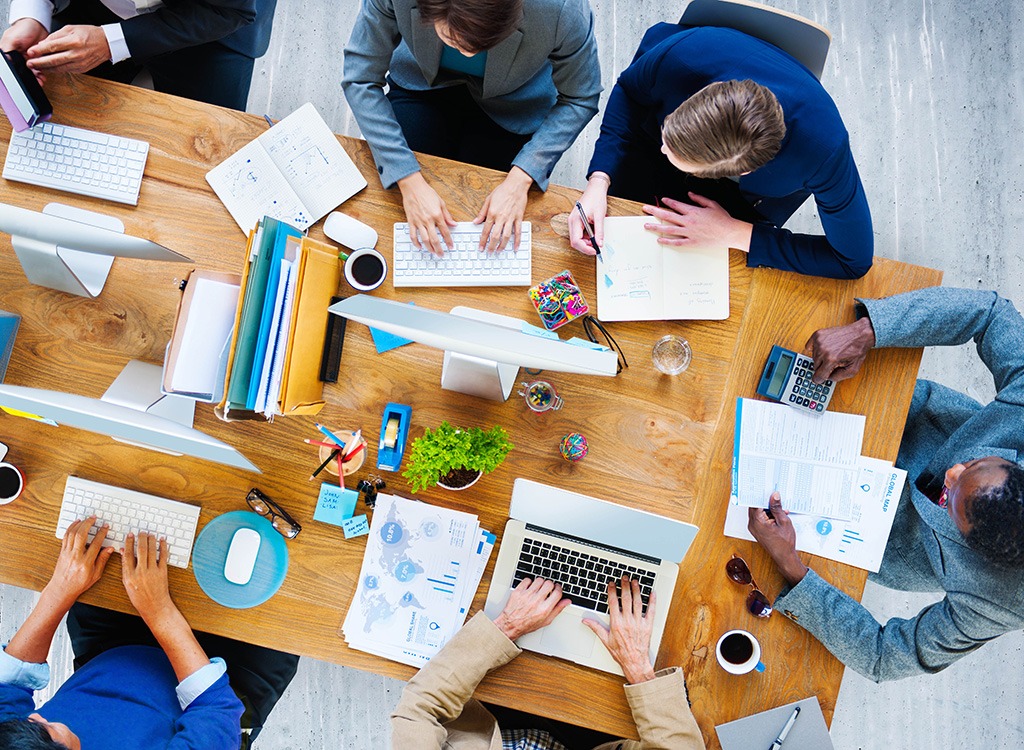 6254a4d1642c605c54bf1cab17d50f1e
In August, the American Heart Association published a statement in the journal Circulation warning that exercising for the recommended 150-minutes a week isn't enough to improve your cardiovascular health or decrease your risk of diabetes if you also sit for eight hours a day. As a follow-up in September, a study conducted in 54 countries around the world revealed that nearly four percent of all deaths can be attributed to the fact that society spends more than three hours a day sitting. For reference, less than one percent of people around the world die of breast cancer every year. Experts are still figuring out exactly why sitting is so detrimental to health, but one explanation is that the less we move, the less fuel we require.
Lesson Learned:
Reducing the amount of time you spend sitting by two hours a day could decrease your risk of mortality by three times, according to the American Journal of Preventive Medicine study. Other studies have found that simply getting up every thirty minutes = throughout the day to go for a one to two-minute walk may be enough to protect you from the ill effects of sitting.
ENERGY DRINKS ARE EVEN WORSE FOR YOU THAN PREVIOUSLY THOUGHT
A case study of a 50-year-old construction worker uncovered this unsettling finding: have too many energy drinks and you might destroy your liver. The report, published in BMJ Case Reports in November, found that the man developed acute hepatitis after consuming four to five energy drinks every day over the course of three weeks.
Lesson Learned:
Need a boost of energy? Turn to these energy-boosting foods instead of energy drinks.
SUGAR CONSUMPTION PLAYS GREATER ROLE IN HEART DISEASE THAN SATURATED FAT
Before this year, the general consensus among health experts was that reducing intake of saturated fats was the most effective way to decrease your risk of coronary heart disease (CHD)—the leading cause of death throughout the developed world. According to a Progress in Cardiovascular Diseases study, it's not saturated fats that we have to be lowering our consumption of, it's sugar. The authors concluded that sugar consumption, particularly refined added sugars (and even more specifically, fructose), is a greater contributor to CHD than saturated fats.
Lesson Learned:
If you're worried about heart health (which you should be), look at these 30 Easy Ways to Stop Eating So Much Sugar and worry less about buying low-fat foods.
WEEKEND BINGES JUST AS BAD FOR THE GUT AS A JUNK FOOD DIET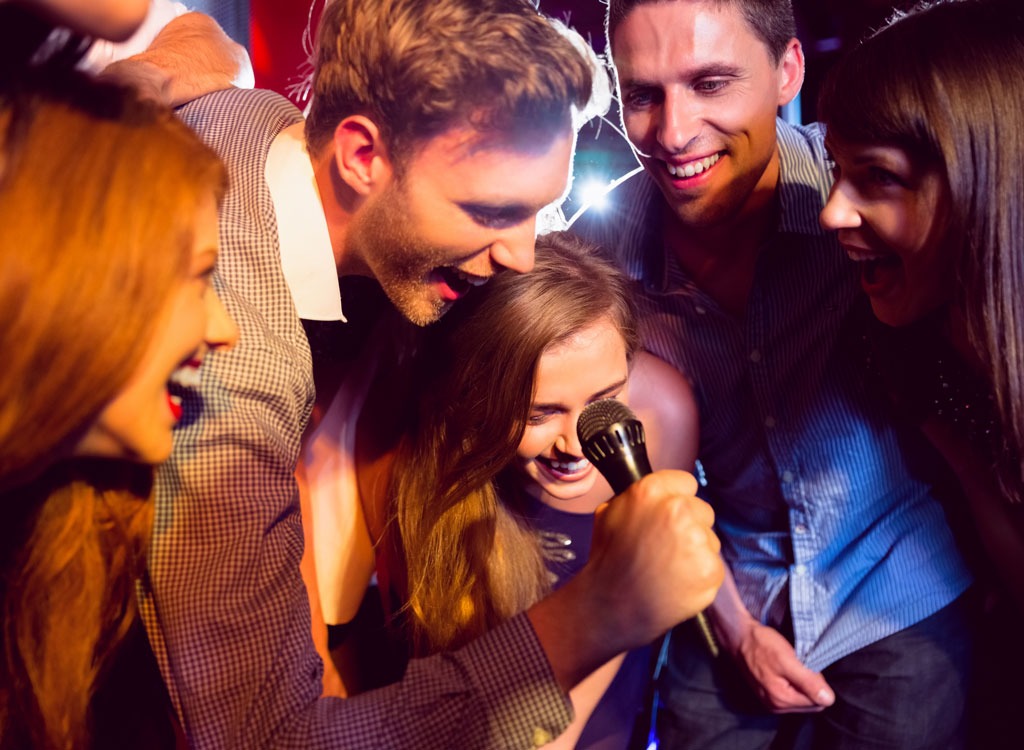 According to a January study published in the journal Molecular Nutrition and Food Research, binging on the weekends can be just as bad for your gut health as a consistent diet of junk. Poor gut health has been associated with obesity, a poor immune response, and depression.
Lesson Learned:
Keep cheat days to cheat days—not weekends.
U.S. OBESITY RATE CLIMBS TO RECORD HIGH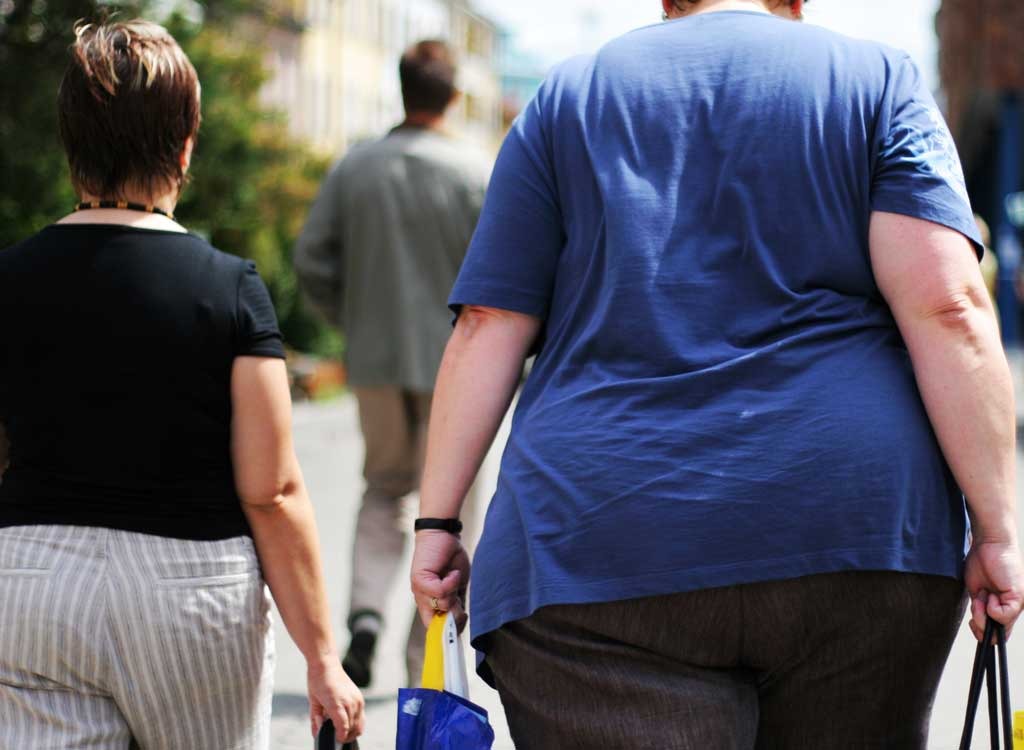 Bad news: we finally got word of the 2015 obesity rate among U.S. adults, which climbed to a new high of 28 percent. That's equivalent to 6 million more people who are obese now than there were in 2008.
Lesson Learned:
The growth you see in the health and wellness sector doesn't reflect an improvement in health: it reflects the fact that more and more people are gaining weight. Need to lose a few? Check out these 50 Best Weight Loss Tips.
AVOCADO SHORTAGE FUELED CRIME WAVE IN NEW ZEALAND
A grower's strike and lower-than-average yields in Mexico and a drought in California contributed to an international avocado shortage this year. Supply plummeted and prices skyrocketed. The result? Besides not being able to order guac at some restaurants, there were also nearly 40 large-scale thefts from avocado orchards in the north island of New Zealand.
Lesson Learned:
Don't mess with people's avocado toasts.
THERE SEEMED TO BE A FOOD RECALL FOR EVERYTHING
We're not sure a week went by this year without hearing about another food recall. From toxic chicken to dangerous Martha Stewart's cookware, many people couldn't help but be concerned for their safety whenever an announcement was released. One of the biggest recalls of the year was when the FDA announced a multi-state listeria outbreak linked to 42 different frozen foods and hundreds of products.
Lesson Learned:
Always pay attention to supermarket and grocery news; you can even set up a Google alert for "food recall" if you really want to be on top of things.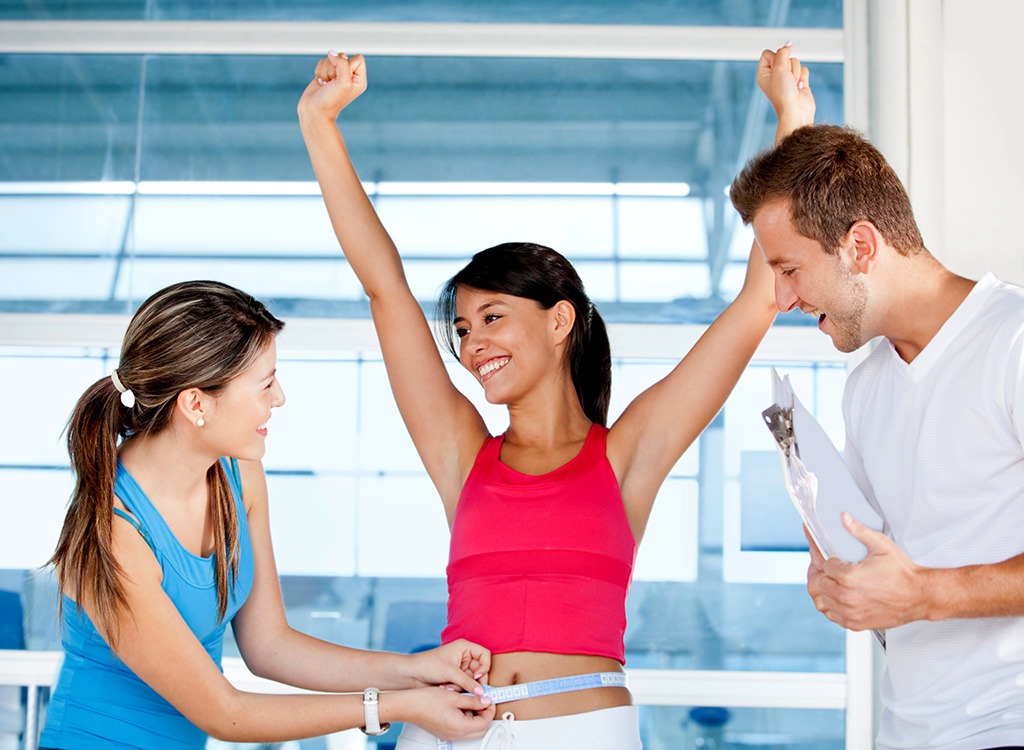 Reading these stories brightened our day!
GOOD FATS CAN CUT RISK OF DEATH BY 27%, STUDY SAYS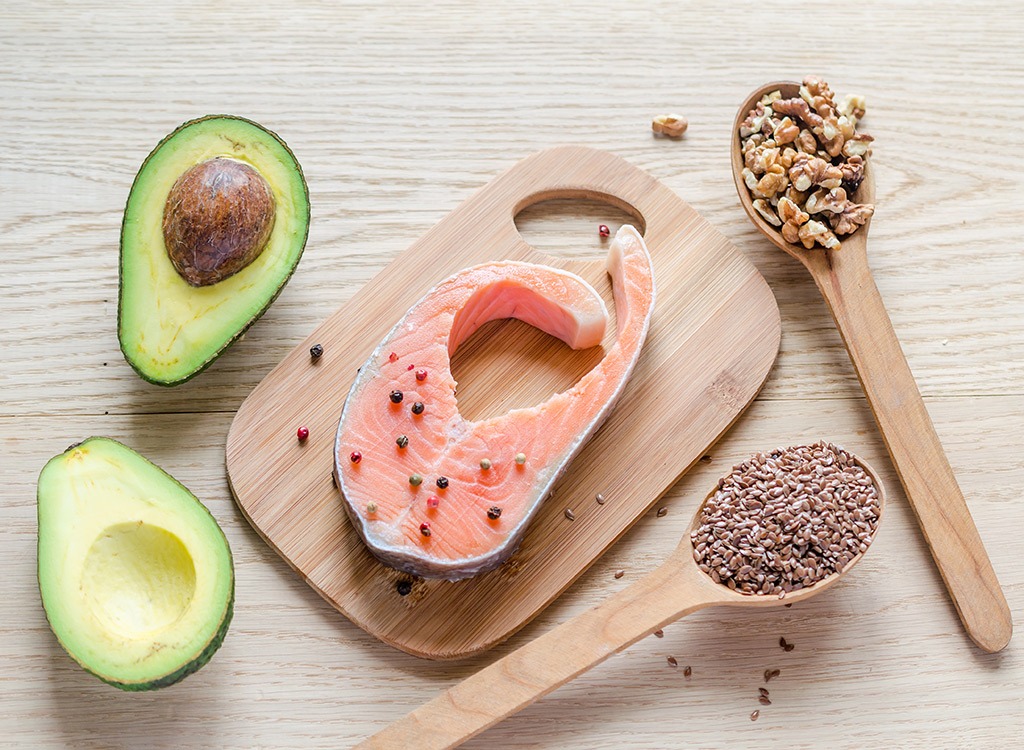 Fat is no longer the enemy. A Harvard study from July showed that you could reduce your risk of death by up to 27 percent if you simply replaced bad fats with healthy fats.
Lesson Learned:
Fear fat no longer. Rather, replace your consumption of inflammatory vegetable oils with those from extra virgin olive oil, nuts, fatty fish, and avocados.
THERE'S AN EASY WAY TO MAKE HEALTH FOOD TASTE BETTER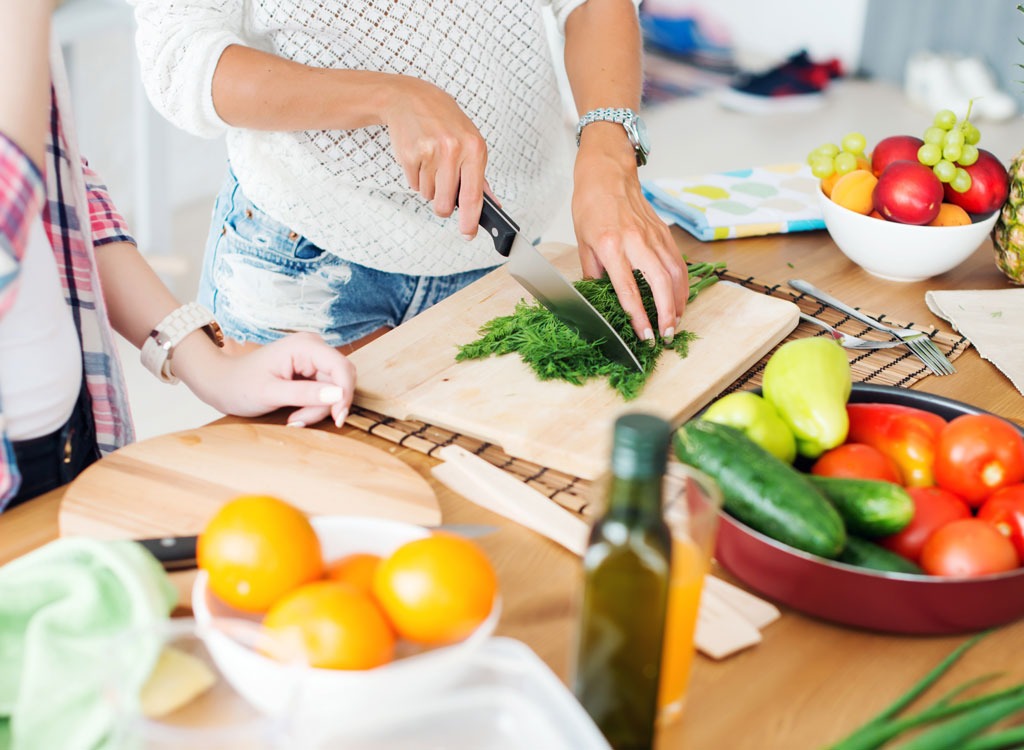 Want to lose weight but can't stomach another kale salad? Research published in the journal Health Psychology found that women tended to rate healthy dishes more favorably when they prepared the food themselves compared to when a research assistant did it for them. This phenomenon, known as the "IKEA Effect," explains that humans get more satisfaction from products they partially created—whether it's a coffee table or a smoothie.
Lesson Learned:
Cook your meals at home to not only save calories but to also get more enjoyment out of your healthy eating plan!
MARS, M&M'S PARENT COMPANY, CONSIDERED PULLING OUT OF SUPER SUGARY PRODUCTS
In June, an industry source familiar with Mars' thinking said the company is concerned about their candies' inclusion in super sugary products like the McFlurry, Snickers pie, and Blizzard since the amount of sugar in a single serving of these fast food products exceed the amount of sugar the USDA recommends anyone eat in a day (50 grams). Although this insider info came out in June, as of December of this year, M&M's and Snickers are still included in each of the items listed above.
Lesson Learned:
We're proud that Mars is promoting healthy eating habits, and we look forward to seeing how they handle their candies' inclusion in these belt-busting options!
MCDONALD'S UPDATES CHICKEN NUGGETS AND IS TESTING FRESH BURGERS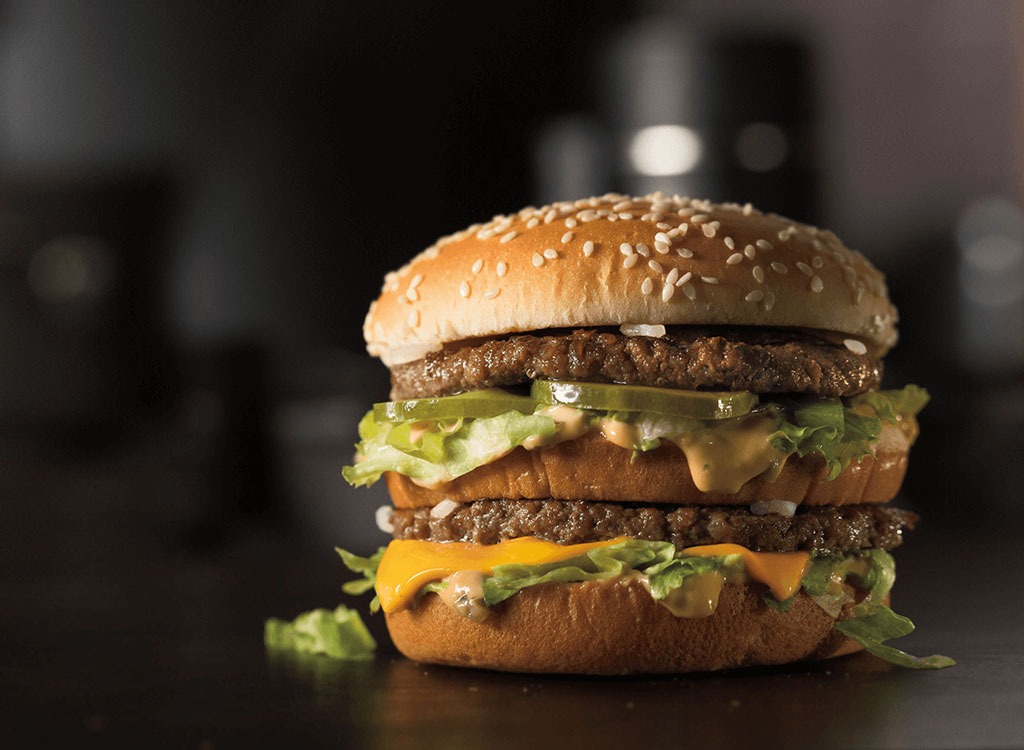 As of August 1st, McDonald's chicken nuggets are now free of artificial preservatives and the chicken used in all of its food is no longer raised with antibiotics important to human health. (Perdue Farms also eliminated antibiotics from their chicken supply in October, becoming the first major poultry supplier to do so.)
On a similar note, the fast food giant is expanding a program that ditches their frozen patties in favor of fresh beef. Besides 55 locations in the Dallas-Fort Worth region, you can now find fresh beef in more than 75 restaurants in the Tulsa, Oklahoma area. If all goes well, you could be seeing fresh beef in all 14,000 McDonald's locations throughout the country. Not to mention, they've also removed high-fructose corn syrup from buns and use real butter, not margarine, in breakfast sandwiches.
Lesson Learned:
McDonald's continues to make great leaps and bounds to catch up with the high food standards set in place by new foods chains like Chipotle and Panera.
PLANT PROTEIN MAY HELP OFFSET UNHEALTHY HABITS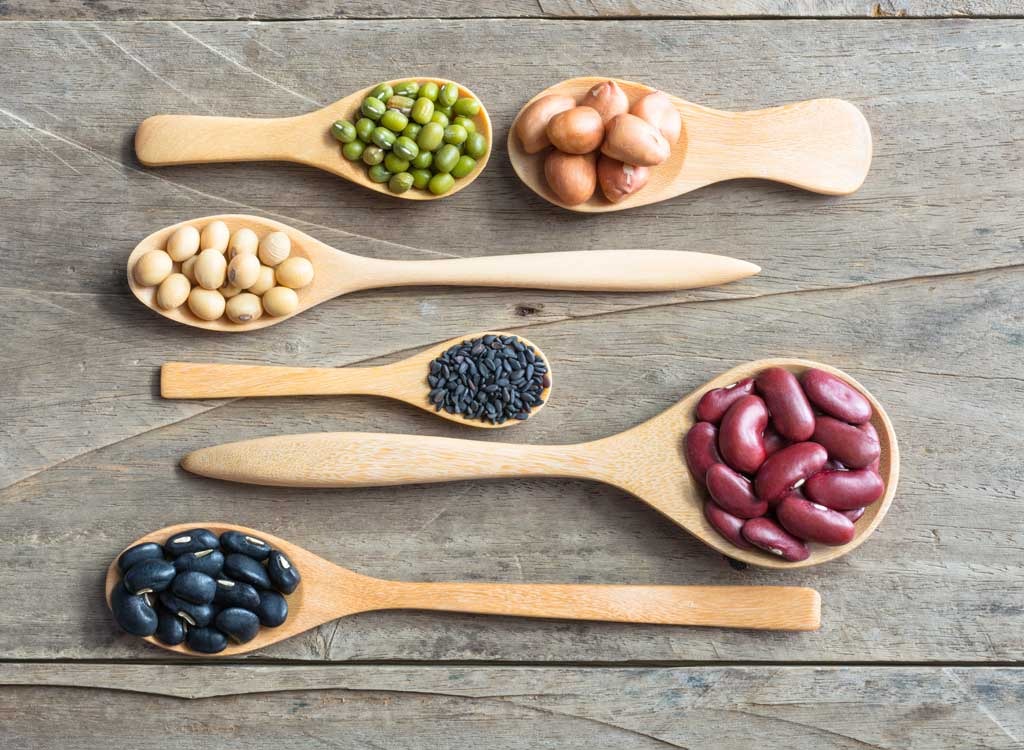 It was the UN-declared Year of the Pulses for good reason: an analysis of over 130,000 people by Harvard University and Massachusetts General Hospital in Boston found that each 3 percent increase in calories from plant protein was associated with a 10 percent lower risk of death during the decades-long study period. Experts believe that the associated between animal protein and mortality is largely tied to processed meat rather than items like Grass-fed beef or organic chicken breast.
Lesson Learned:
Meatless Mondays will help you lose weight and live longer.
HIGH-FIBER DIET PROTECTS AGAINST INFECTION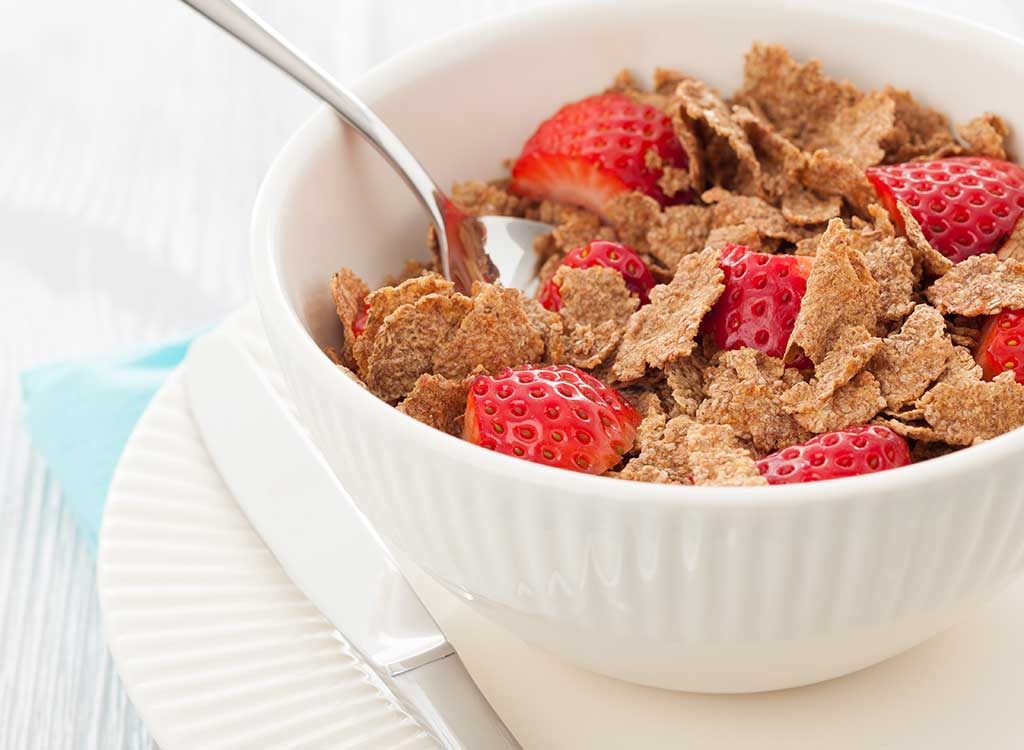 Want to stave off digestive disorders and weight gain? A study by researchers at the University of Michigan revealed that a high-fiber diet is the answer. Their findings, published in the journal Cell, discovered that microbes inside the digestive system need to eat natural fiber—otherwise, they'll erode your colon wall to the point where dangerous invading bacteria can cause an infection.
Lesson Learned:
High-fiber foods. That's all.
1 MINUTE OF ALL-OUT EXERCISE MAY EQUAL 45 MINUTES OF MODERATE EXERTION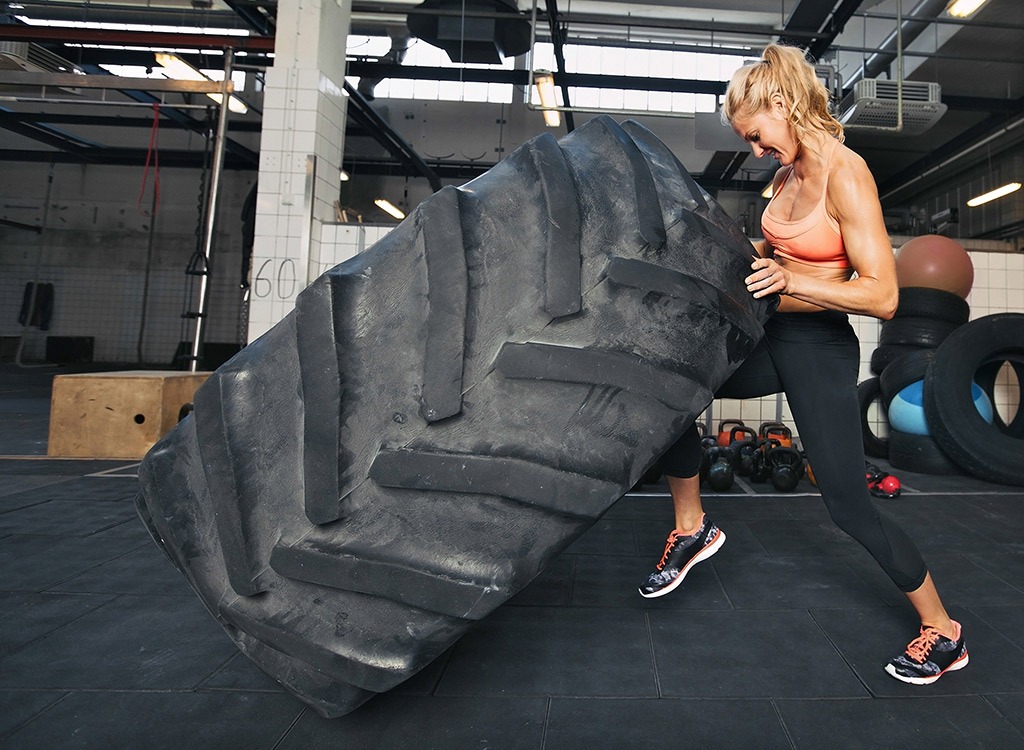 We heard that sigh of relief. Yes, a new experiment by McMaster University researchers found that 60 seconds of strenuous exertion was just as successful at improving health and fitness as 45 minutes of moderate exercise.
Lesson Learned:
A professor who oversaw the PLOS One study says this: "If you are someone, like me, who just wants to boost health and fitness and you don't have 45 minutes or an hour to work out, our data show that you can get big benefits from even a single minute of intense exercise."
THERE'S A SURPRISING WAY YOU CAN OFFSET THE EFFECTS OF SUGAR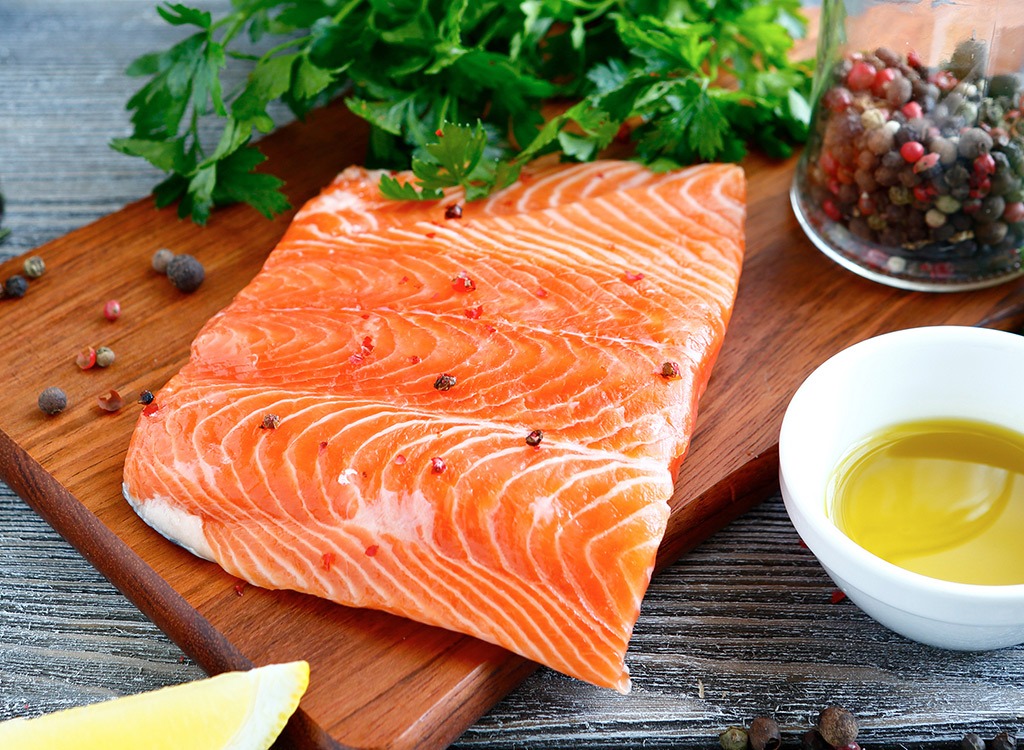 A groundbreaking study by UCLA researchers found that a diet rich in omega-3s can help offset the negative effects sugar (particularly, fructose) has on your brain. Among these negative effects are diseases such as diabetes, cardiovascular disease, Alzheimer's, and ADHD. The anti-inflammatory fatty acid known as docosahexaenoic acid (DHA) seems to reverse the harmful changes produced by fructose from sugary foods.
Lesson Learned:
Eat more tuna fish and wild salmon to keep your mental acuity.
Finally! As opposed to what was previously thought, a study published in the journal PLOS ONE back in June found no direct link between eating butter and heart disease.
Lesson Learned:
Back on the butter train! Full of fat-fighting fatty acids like CLA, it won't hurt to smear a pat of butter on your bread.
PASTA CONSUMPTION IS LINKED TO LOWER BMI
An analysis of more than 23,000 people found that a high pasta intake was not associated with an increased body mass index (BMI). Take the findings with a big pinch of salt, though; this study was conducted in Italy, where people are also more likely to follow the heart-healthy Mediterranean diet.
Lesson Learned:
Probably the biggest takeaway here is that BMI is not an accurate predictor of health. (In fact, we found 14 Reasons Why The BMI Formula is Bogus.) Also important—it's ok to eat carbs. As long as you're eating a well-balanced diet.
FDA TO START TESTING FOR PESTICIDE LEVELS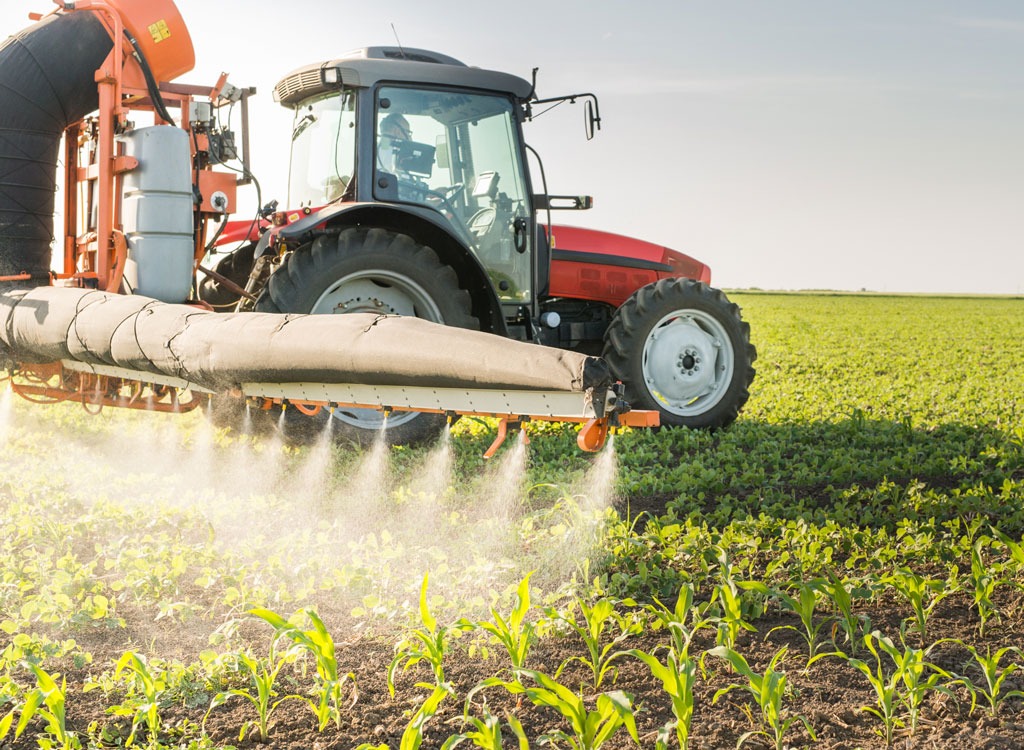 The U.S. Food and Drug Administration confirmed in February that they will finally begin testing foods sold in the U.S. for residue of the herbicide glyphosate—an active ingredient in the weed and grass killer, Roundup. Great news since a year ago, the World Health Organization (WHO) declared that the chemical likely causes cancer in humans.
Lesson Learned:
It's about time our food will be tested for crazy-high amounts of weed-killing chemicals. While we wait for the FDA to step in, you can also choose non-GMO, organic food over conventional produce to lower your intake of pesticides.
MEDITERRANEAN DIET MAY BE MORE HELPFUL THAN STATINS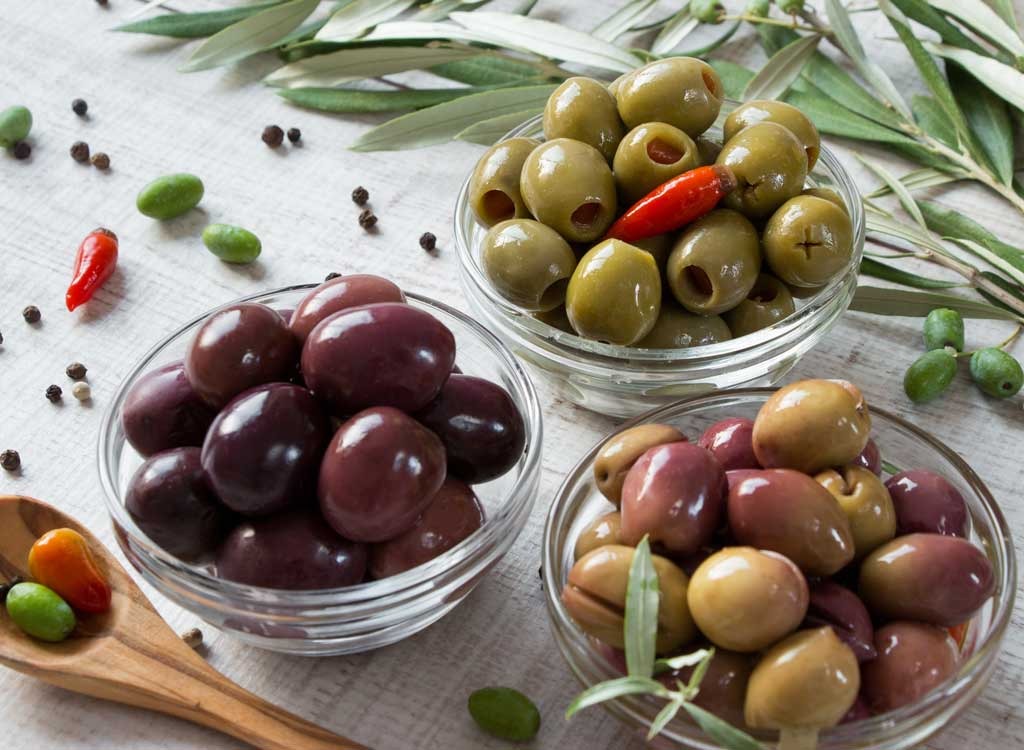 The Mediterranean diet has been credited to helping you lose weight to improving the health of your brain, but a study presented at the European Society of Cardiology conference in August also says that it can help protect your heart as well. According to the results, a Mediterranean diet—described as being heavy on vegetables, legumes, fish, fruit, nuts, whole grains, and olive oil while being low in red meat, processed food, and sugar—is more effective at reducing the risk of heart problems than prescribed drugs known as statins.
Lesson Learned:
As always, consult with a medical professional before going off any drugs. But if you want to protect your heart, a Mediterranean diet is the way to go.
Finally… Noteworthy Headlines
We take a look at the progress that has been made in the nutrition world, as well as the odd food-related stories that made headlines.
KFC SOLD CHICKEN-FLAVORED NAIL POLISH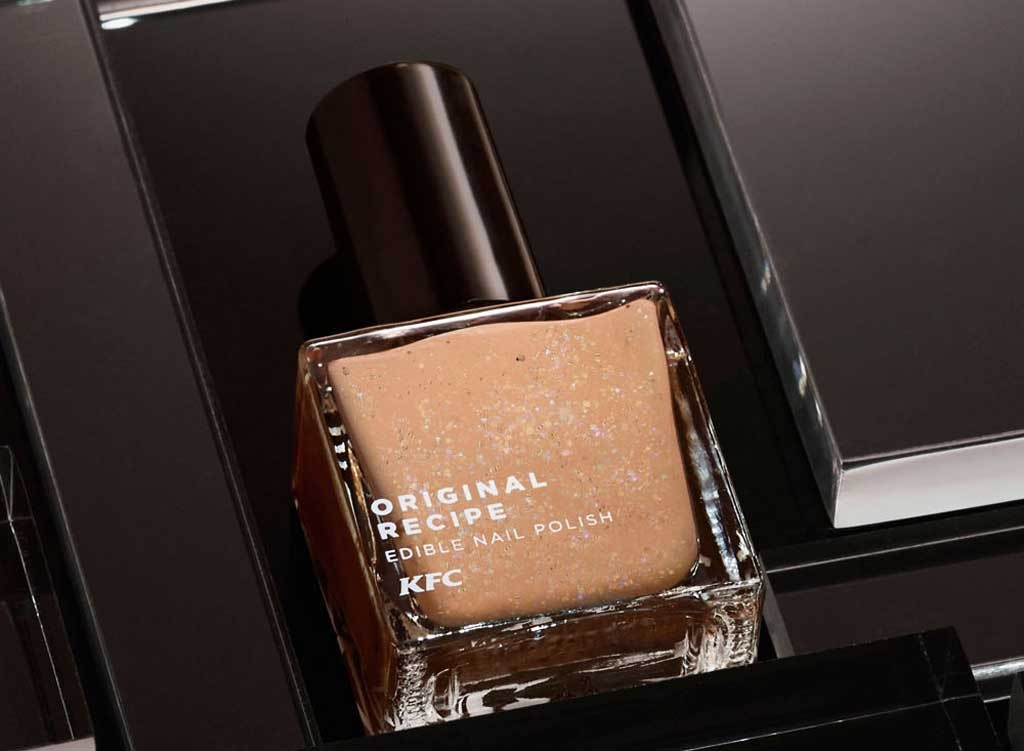 It's—wait for it—literally "finger-lickin' good." The brand's Hong Kong restaurants developed an "all-natural" nail polish that apparently tasted like fried chicken.
Lesson Learned:
Fast food companies do weird things for publicity.
THE FDA ANNOUNCED PLANS FOR A NEW NUTRITION LABEL
In May, Michelle Obama debuted the FDA's updated nutrition facts label, which will appear on store-bought foods in 2018. On the new label, the font size used to print calorie information will be three times larger, "Calories from Fat" will disappear, percentages for Daily Values of certain nutrients have changed, there is a new Daily Value for added sugars (50 grams), and added sugars will appear separate from naturally-occurring sugars. Now, you'll see that all 65 grams of sugar in a 20-ounce bottle of Coke contribute to 130 percent of your recommended intake of added sugars. Serving sizes will be standardized, and micronutrient listings on the bottom of the label will change based on more common deficiencies.
Lesson Learned:
So you don't have to wait until 2018 for more upfront labels, be weary of these 14 Foods With Sneaky Serving Sizes.
POKÉMON GO WAS AN UNINTENTIONAL HEALTH FAD
Since the phone game Pokémon Go required users to walk, run, and jump in search of catching Pokémon, it actually became a huge bonus for people seeking new ways to exercise. According to data from the Cardiogram for Apple Watch and the fitness tracking company Jawbone, there was a significant uptick in physical activity among users since the launch of the game. Unfortunately, the data also suggested that changes in exercise habits were mostly temporary, and since the game has largely fallen out of favor, it likely faded away.
Lesson Learned:
Want to exercise and play a video game at the same time? Try Pokémon Go. (But watch out for cars.)
FREQUENT USE OF FACEBOOK COULD BE ASSOCIATED WITH A LONGER LIFE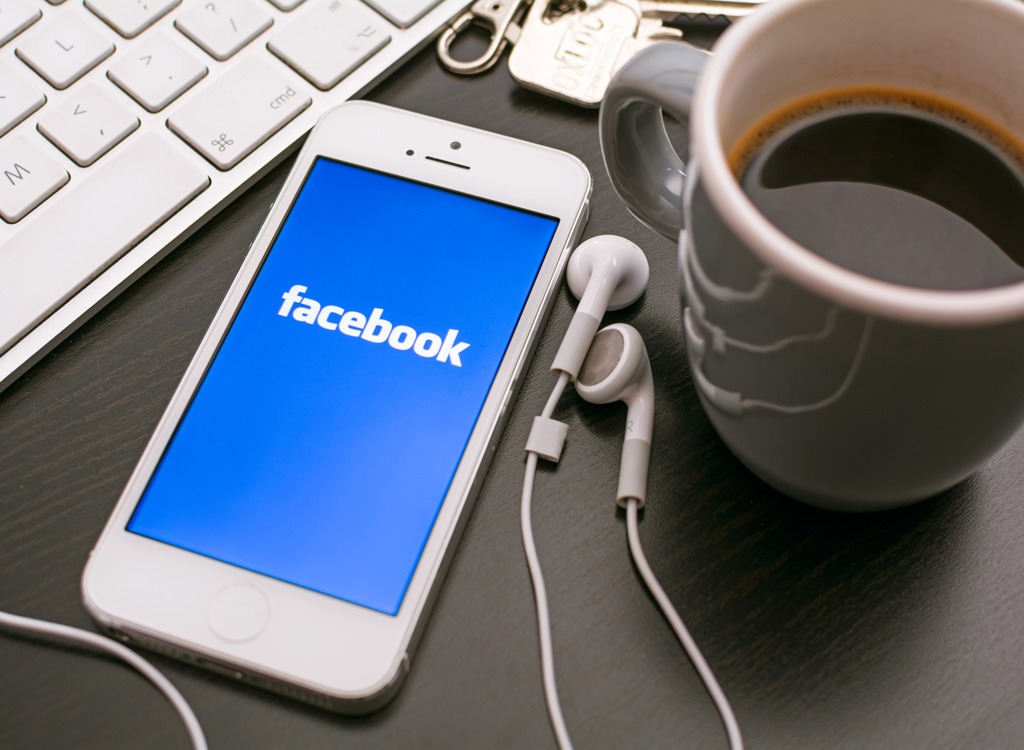 A paper published in October in the journal PNAS found that "people with more friends online are less likely to die than their disconnected counterparts." The researchers' methodology appears sound, but you should note that Facebook itself was closely involved with the paper.
Lesson Learned:
People who have stronger social networks live longer, whether they're in real life or online.
AMERICANS SPENT MORE AT RESTAURANTS THAN AT GROCERY STORES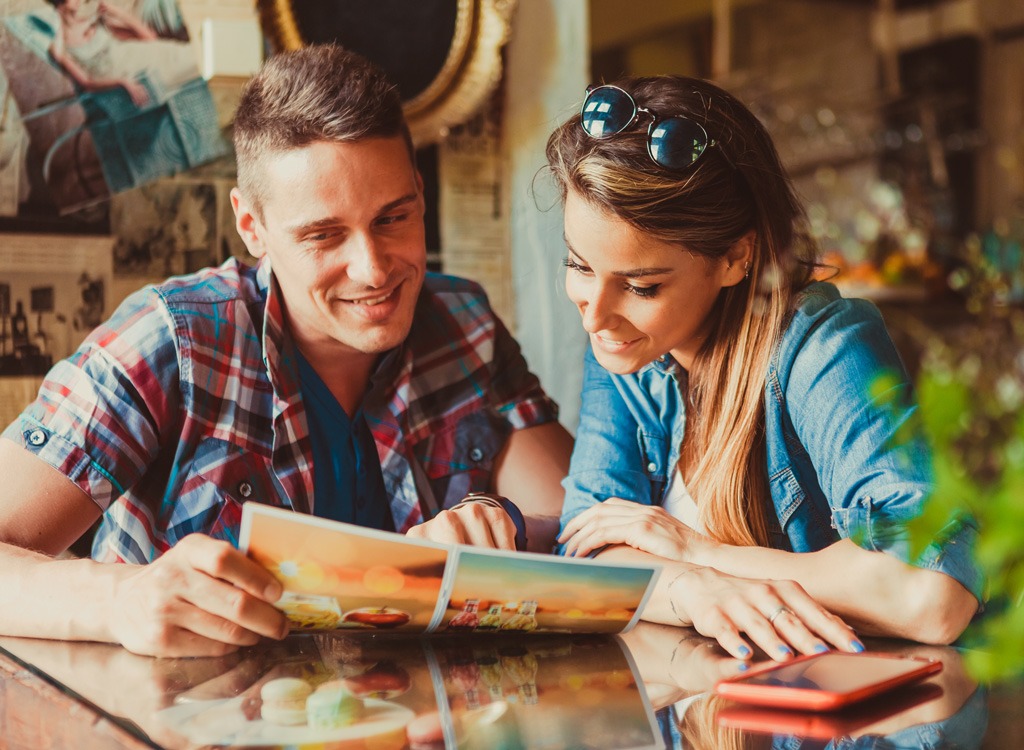 June was the month that marked the first time in history that Americans spent more money on food at restaurants than they did on supermarket groceries.
Lesson Learned:
Since we're eating out more than at home, it's on you to stay vigilant about unhealthy menu items. Watch out for The #1 Worst Menu Option at 40 Popular Restaurants.
THE LINK BETWEEN SATURATED FAT AND HEART DISEASE TURNED OUT TO BE A MYTH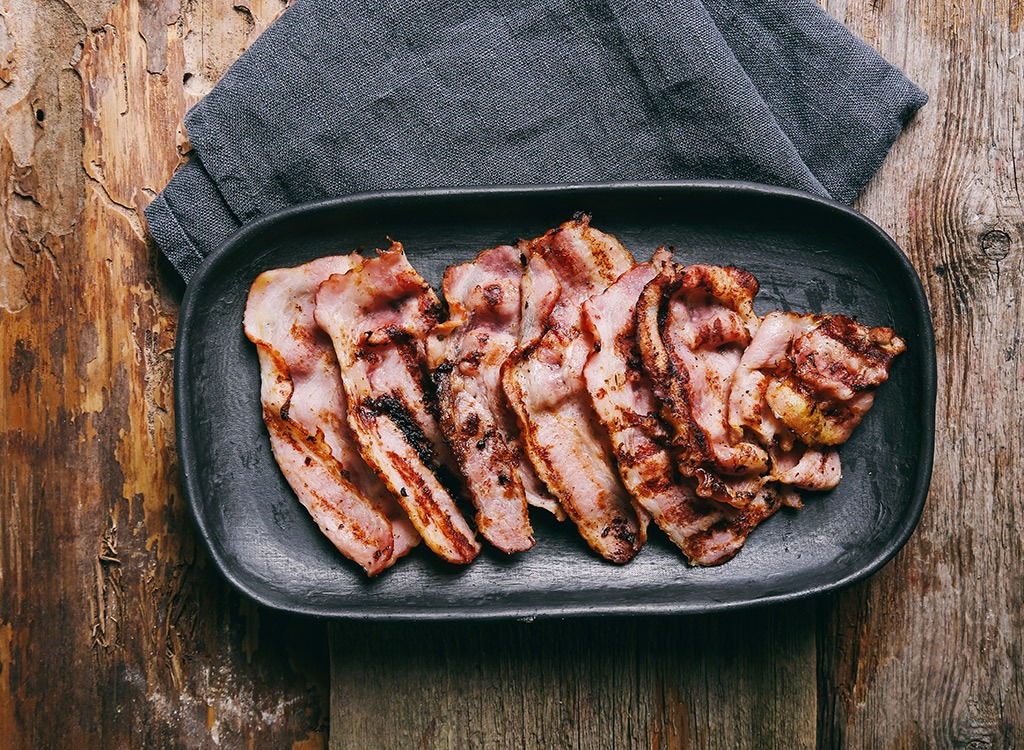 Back in April, the medical journal BMJ published a re-evaluation of a 40-year-old study that initially concluded saturated fats cause high cholesterol and heart disease (what the FDA considered common "knowledge" up until this year). The truth was shocking because they found out the exact opposite is true. Those who ate the least amount of saturated fat actually experienced higher rates of heart-related deaths than those who followed the standard American diet. Experts speculate an accurate analysis was never published because the trial results went against the firmly-held notion that saturated fat hurt heart health.
Lesson Learned:
Christopher Ramsden, the lead author of the review, says the research suggests that saturated fats "may not be as bad as originally thought." (Translation: Saturated fat may not contribute as much to heart disease as sugar does [see slide #11], but that doesn't mean you have free reign to scarf down an entire pizza.) One thing is certain, however: It can be pretty difficult for data that contradicts conventional thought to reach the public.
AMERICANS THINK THESE FOODS ARE HEALTHY—NUTRITIONISTS DISAGREE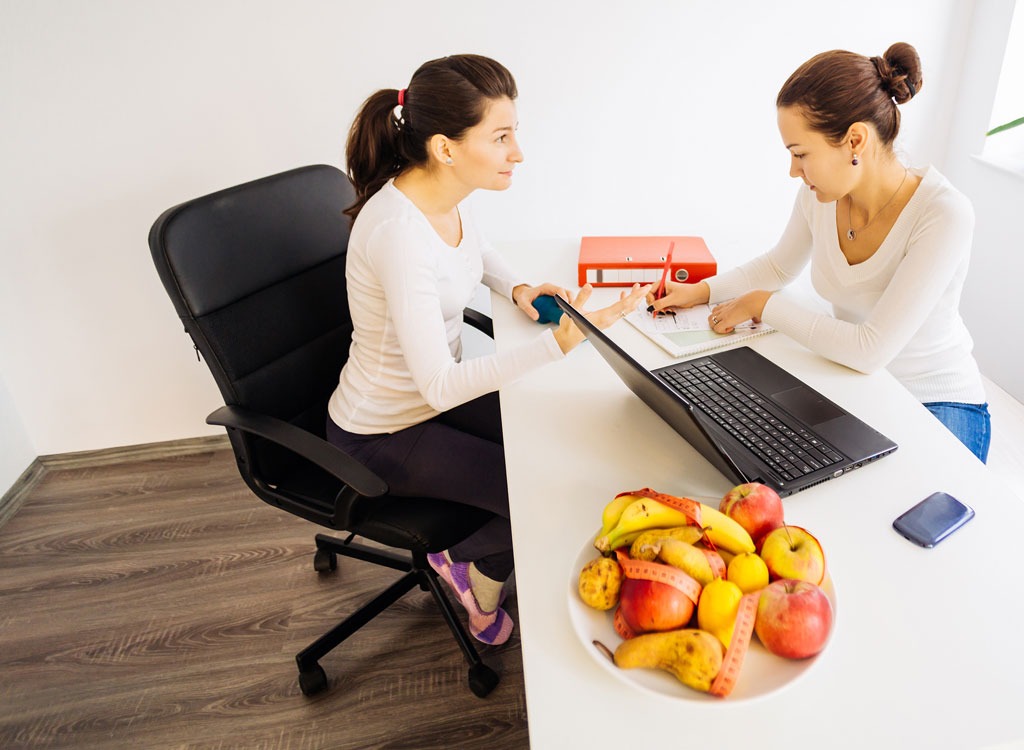 In an eye-opening poll by The New York Times, it seems like the FDA isn't the only one who doesn't know how to define "healthy." When Americans and nutritionists were asked whether a certain food was healthy, there were some disagreements. While 70 percent of Americans considered granola bars healthy, less than 30 percent of nutritionists did. Other foods the public considered to be healthier than when experts rated them? Coconut oil, frozen yogurt, granola, orange juice, and American cheese. On the other hand, many Americans were unaware of foods that nutritionists considered to be healthy: quinoa, tofu, sushi, hummus, wine, and shrimp.
Lesson Learned:
Nutrition science is murky—for experts and the public, alike—and a constantly evolving field. Your best bet is to stay informed by continuing to read our articles on Eat This, Not That!.
BOTTLED WATER SURPASSED SODA SALES
For the first time in history, bottled water consumption was projected to surpass soda consumption, according to data by market research company Euromonitor. Experts believe part of the trend change was because of the Flint, Michigan water crisis, and part of it was because consumers are slowly realizing the dangers of drinking so many cans of sugary, toxic soda.
Lesson Learned:
People are getting on board with drinking more water than soda—just make sure you're drinking safe tap water in a BPA-free, reusable water bottle.
MCDONALDS KILLED THE DOLLAR MENU
Starting in January, McDonald's killed the dollar menu. They then tried the new McPick 2 menu, which let customers pick two items for $2. Then they switched it to 2 for $5. Now the deal is gone completely.
Lesson Learned:
Fast food may not be dirt cheap anymore, but that could be a good thing in terms of improvement of food quality.
THE RIGHT POOP COULD HELP YOU SLIM DOWN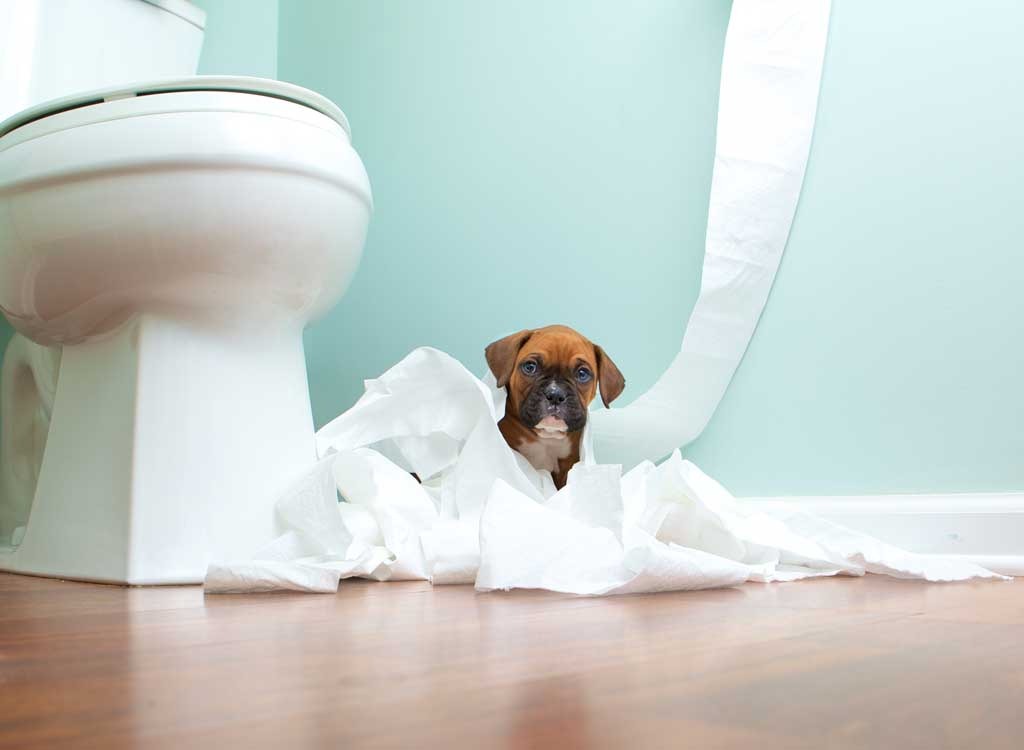 It sounds weird, but according to a study published in The Journal of Infectious Disease back in June, a pill filled with bacteria isolated from healthy donors' poop helped 97 percent of patients with gut infections recover. Scientists are currently testing fecal transplants to alleviate symptoms of diseases like ulcerative colitis, obesity, and diabetes.
Lesson Learned:
Your gut health is directly tied to your overall health. If you haven't been eating enough probiotics and high-fiber foods and too much processed, sugar-laden food, you may soon be able to improve your gut health with the help of a poop pill.
PEPSI BROUGHT BACK ASPARTAME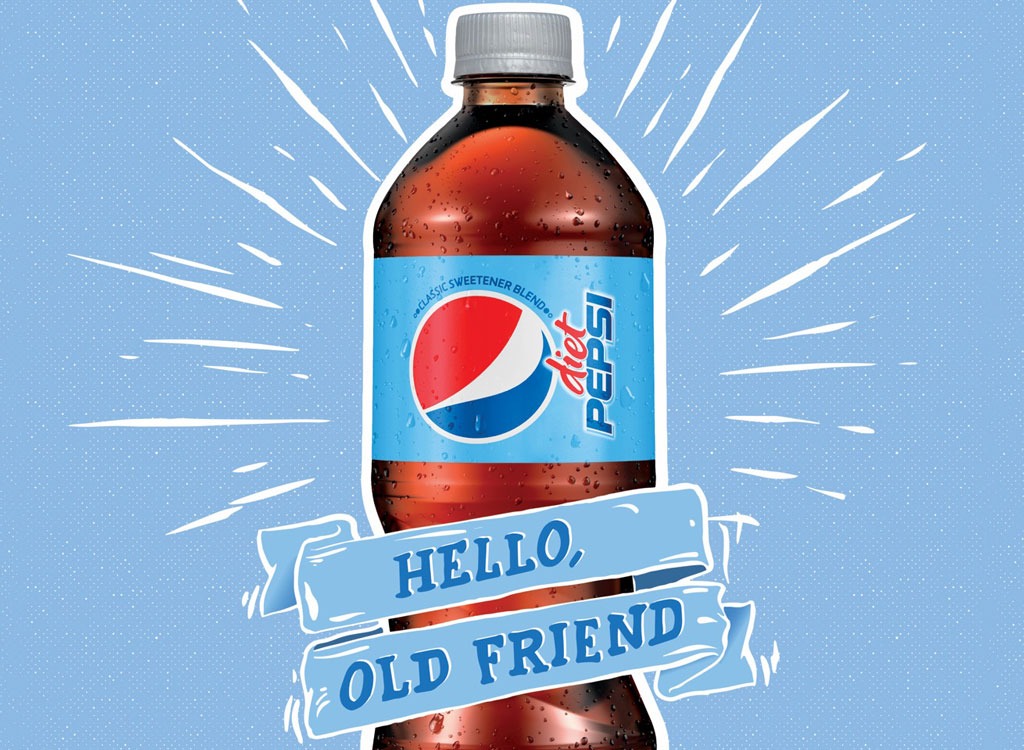 In July, Pepsi announced it would put aspartame back into some of its diet sodas, just a year after pulling the artificial sweetener due to consumer concerns about safety. According to a PepsiCo spokeswoman, "Consumers want choice in diet colas, so we're refreshing our US lineup to provide three options that meet differing needs and taste preferences." The newest recipe uses calorie-free sweeteners sucralose and Ace-K, and the aspartame-sweetened cola is marketed as having the "classic sweetener blend."
Lesson Learned:
If you wanted your aspartame-sweetened Pepsi back, you got it, but be careful: aspartame could be worse for your weight than sugar.
MORE THAN HALF OF WHAT AMERICANS EAT IS 'ULTRA-PROCESSED'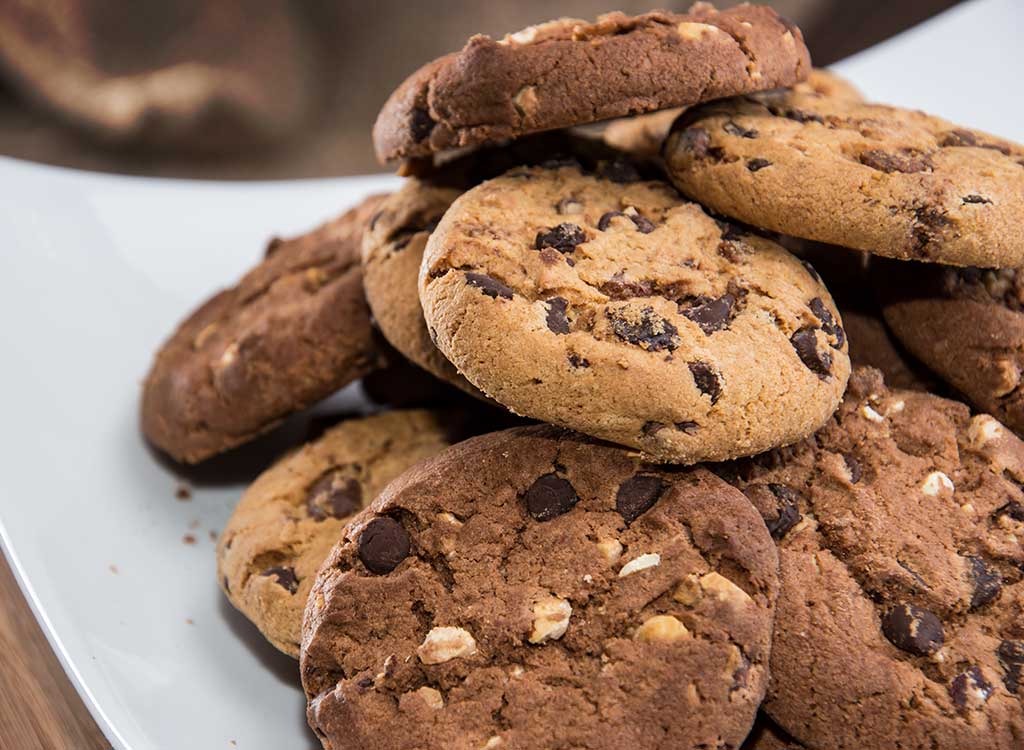 A study published in BMJ Open in March found that the majority of food that Americans eat is "ultra processed": a class of food that was defined by Tufts University researchers as the "formulation of several processed ingredients from food substances not used in classic culinary preparation, such as flavors, colors, sweeteners, emulsifiers, and other additives used to imitate qualities of unprocessed foods or to disguise their undesirable qualities." Yuck. Examples include bread, frozen meals, soda, pizza, and breakfast cereals. While the fact that we eat so much of these foods may not be so shocking, this fact is: The study also found that ultra-processed foods account for 90 percent of the added sugars Americans eat.
Lesson Learned:
Although ultra-processed foods are tailored to appeal to our taste buds, they're lacking in valuable nutrients that have been found to protect against the numerous health issues caused by high sugar consumption. Luckily, you don't have to give up these foods. Cut back on your sugar intake simply by substituting them with our 15 Homemade Swaps For the Worst Ultra-Processed Foods.
CUSTOMERS FILED A LAWSUIT AGAINST STARBUCKS FOR UNDERFILLING LATTES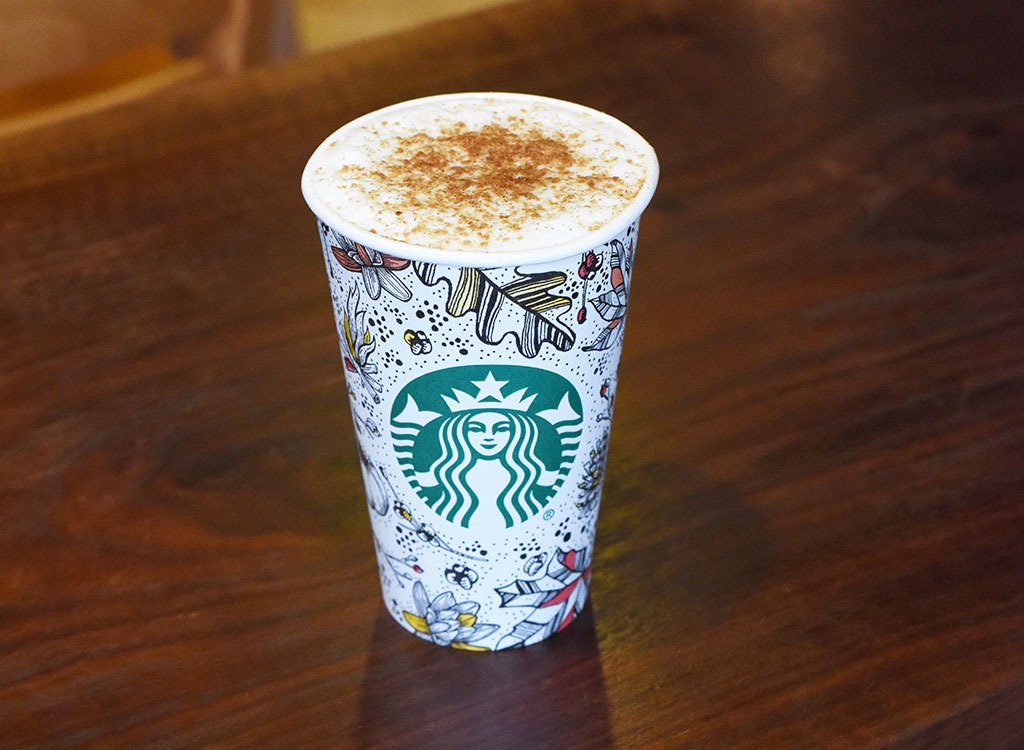 Two Starbucks regulars finally had it with their frothy coffees. The Californian customers filed a class-action lawsuit in March accusing the company of taking advantage of customers by intentionally underfilling their Grande, 16-oz lattes by a whopping 25 percent. According to the lawsuit, Starbucks adopted a stingy recipe that was 2 ounces short of the cup size in 2009 to save costs on milk. Starbucks made a bid to get the case dismissed in June, but a judge approved the lawsuit to be brought to court.
Lesson Learned:
Although we'll have to wait for the verdict, for now, just ask your barista to fill your cup up the entire 16 ounces. According to a Starbucks spokesman, "if a customer is not satisfied with how a beverage is prepared, we will gladly remake it."
HAVING A 'SWEET TOOTH' ISN'T A REAL THING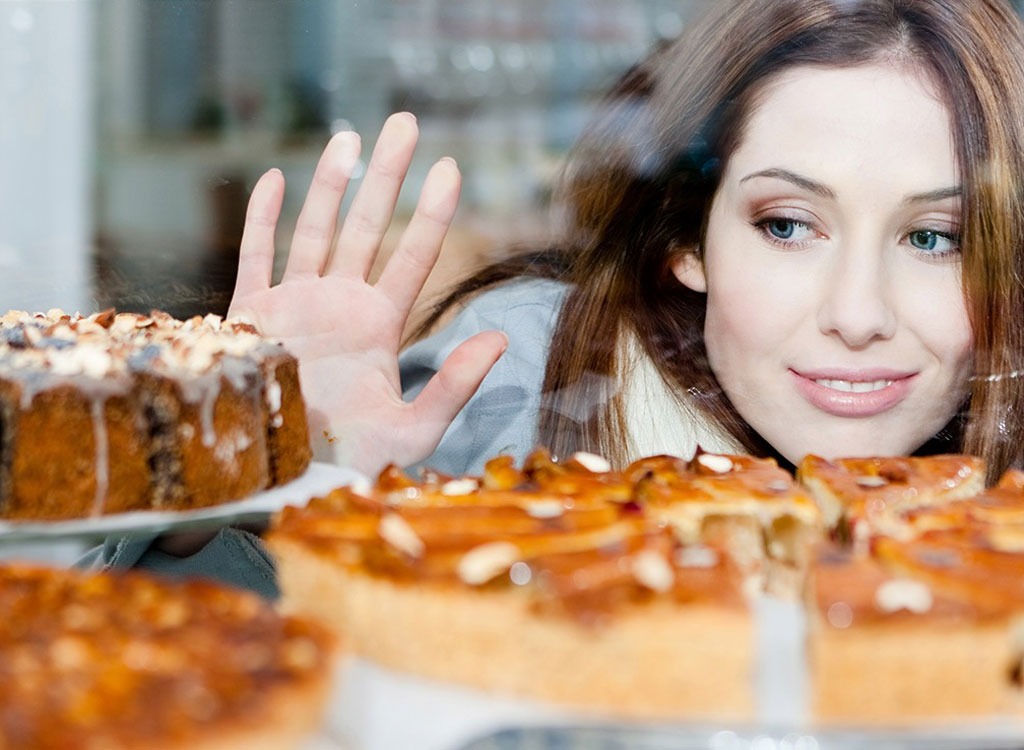 So stop blaming it for those late-night cookie cravings. Researchers from Yale University, University of Sao Paulo, and Federal University teamed up to discover if we were really hooked on sweetness or if our bodies just crave the highest-calorie option. The finding was supported by the fact that mice would choose a bad-tasting sugar that had more calories than a traditionally sweet sugar that had fewer calories.
Lesson Learned:
If you're hangry, it's because your body needs fuel, aka calories, not necessarily sugar (although that is a quick way to get them). And now that you can't hide behind your "sweet tooth" anymore, here are 30 Easy Ways to Stop Eating So Much Sugar.
A RESTAURANT DEMANDED A DOCTOR'S NOTE FOR GLUTEN-FREE MEALS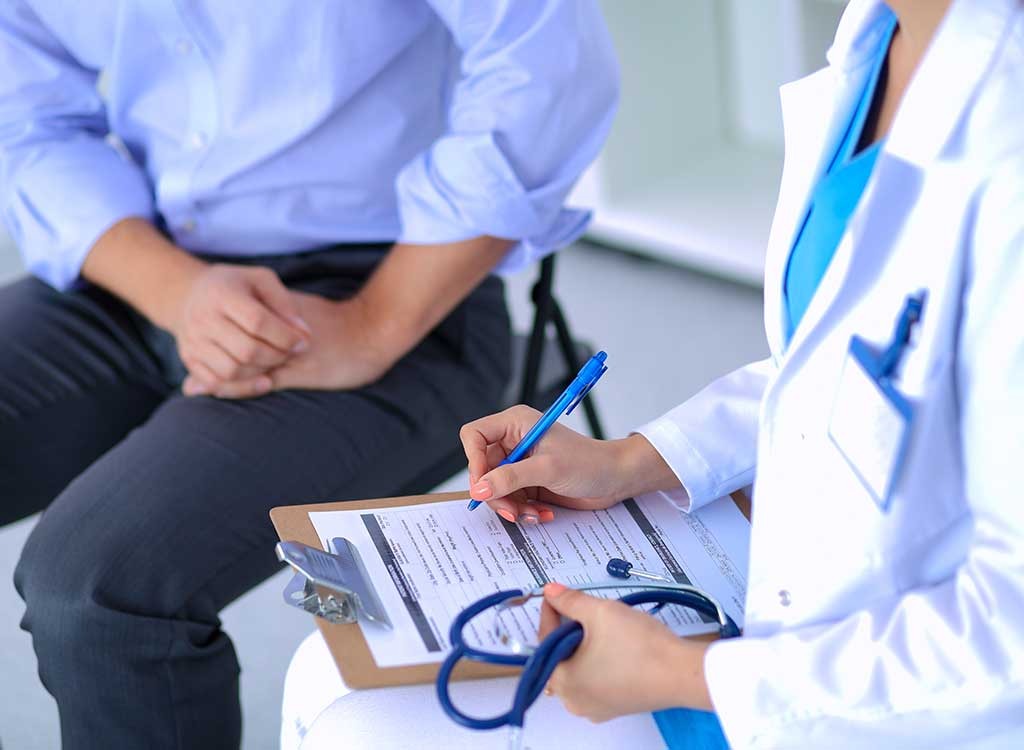 After a girl asked a waiter from The White Moose Cafe for gluten-free pancakes, admitted she didn't even know what coeliac disease was, and then proceeded to order normal pancakes, the New Zealand restaurant had enough. A Facebook post detailing that "guests who demand gluten-free food are required to produce a doctor's note which states that you suffer from coeliac disease" went viral in September. The owner added, "Guests following a gluten-free fad, who don't even know what gluten is, can [sic] eat regular food like everybody else."
Lesson Learned:
Apparently, the post was a joke—but we understand why the owner's feathers were ruffled. There are a lot of questions regarding gluten, which is why we wrote 35 Gluten-Free Questions—Answered in Five Words Or Less.
Olivia Tarantino
Olivia Tarantino is the Managing Editor of Eat This, Not That!, specializing in nutrition, health, and food product coverage.
Read more about Olivia