Healthy Breakfasts Nutritionists Order at Dunkin Donuts
Marketers might want you to think "America runs on Dunkin", but no one's body can truly run off of sugar-rich pastries and dessert-like coffee drinks.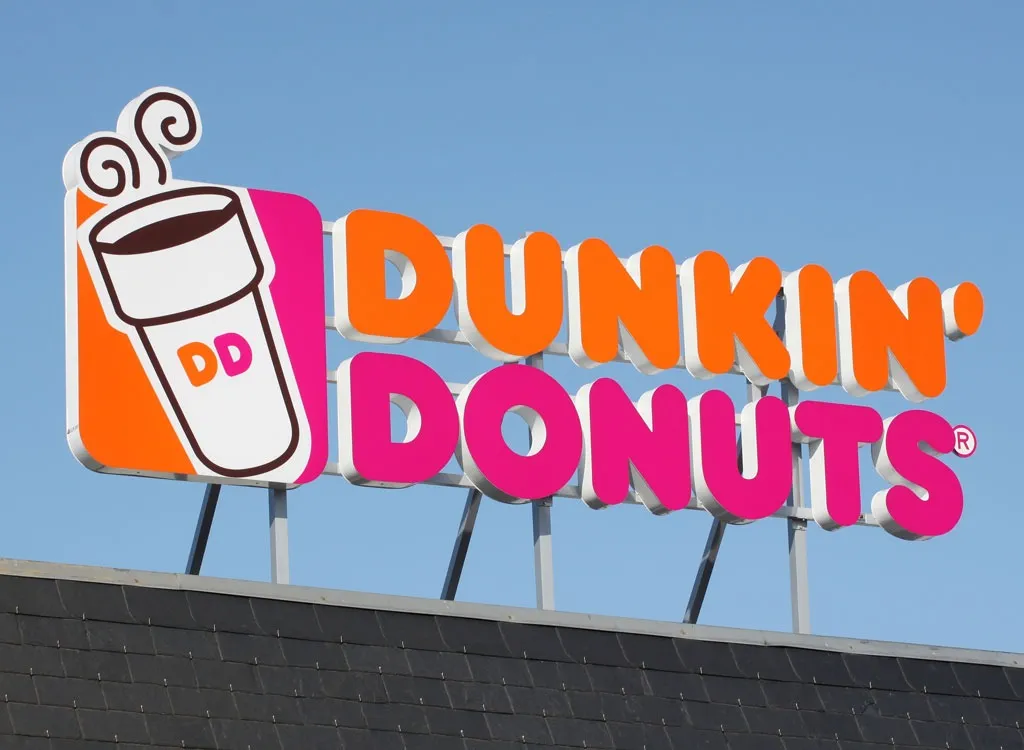 You might be sweet on Munchkins, but sugar-coated, carb-heavy donut holes won't give your system the nutrients it needs first thing in the morning. If prepping breakfast at home really is out of the question, there are healthy options you can grab from Dunkin' Donuts on the go — and we tracked down the ones good enough for even a nutritionist to eat. Here's what the professionals order when they run to the breakfast giant:
Sliced Turkey Breakfast Sandwich
"At 310 calories, this is a great breakfast option that boasts 23 grams of high-quality protein all wrapped up in a whole-grain flatbread that's easy to eat on the go! You even get three grams of fiber out of the deal that will help keep you full. This is a solid morning option since getting 30 grams of protein at breakfast helps boost metabolism and give you all-day energy." — Emily Dudensing, RDN, LD
Egg and Cheese on English Muffin
"I suggest ordering the egg and cheese on an English muffin because it's low-calorie and has fewer grams of fat than most of the other sandwiches offered. Opting for the English muffin instead of the bagel is an easy way to reduce total calories without sacrificing flavor, making it an easy modification if you're trying to eat healthier." — Jim White, ACSM Health Fitness Instructor, Registered Dietitian and owner of Jim White Fitness & Nutrition Studios
Unsweetened or Half-Sweet Iced Tea
"If you need a caffeine fix but aren't feeling like coffee, opt for a refreshing iced tea to cool you off. A medium unsweetened tea is only 5 calories and 0 grams of sugar. If you're not ready to give up your sweet tea, which will cost you 230 calories and 58 grams of sugar for a medium, try a half-sweetened, half-unsweetened tea to trim back on calories and sugar," — Emily Dudensing, RDN, LD6254a4d1642c605c54bf1cab17d50f1e
"If Dunkin Donuts was my only option, I would grab a couple of the egg white flatbreads. I try to get in 500-600 calories and 30 grams of protein at breakfast to start my day off right. My morning workouts leave me hungry and ready for some refueling calories. Within 60-90 minutes following a workout, a good combination of protein and carbohydrates maximizes muscle synthesis and decreases muscle soreness." — Angela Lemond, R.D.N., a spokesperson for the Academy of Nutrition and Dietetics
"Stick to the flatbread sandwiches! My pick is the Egg White Flatbread because it's high in satiety-boosting protein and lower in carby starches that can help prevent blood sugar spikes, which can leave you feeling drained and out of energy. Also, when compared to the egg and cheese on a bagel, it has about 1/2 the carbohydrates — 33 grams vs 67 grams per serving, and that's a lot! Having too many carbs at once can contribute to excess calorie intake and can also cause blood sugar spikes that can leave us feeling tired and hungry. Pus, the egg white flatbread has veggies, something few people get in their morning meal. The peppers offer some vitamins A and C as well as carotenoids that contain beneficial properties for skin and immune-health." — Isabel Smith MS, RD, CDN, registered dietitian and founder of Isabel Smith Nutrition
"The Egg White Flatbread has vegetables mixed in with the egg whites, reduced-fat cheddar cheese and is served on multigrain flatbread, making this a healthy meal for anyone. It has 15 grams of protein, so it's a quick and easy way to get 16% of the recommended daily intake. The bread also offers fiber, B vitamins and carbs to help fuel even your busiest days." — Jim White, ACSM Health Fitness Instructor, Registered Dietitian and owner of Jim White Fitness & Nutrition Studios
Small Latte with Skim Milk
"A skim latte is a better choice than a higher-calorie option like a Coolatta beverage, but still feels 'fun.' It can save hundreds of calories and packets worth of sugar. Instead of having the barista add syrups, sugar or flavoring add it yourself to save on calories. Keep it simple and stick to skim milk and a little real sugar — skip the artificial stuff." — Isabel Smith MS, RD, CDN, registered dietitian and founder of Isabel Smith Nutrition
Ham, Egg and Cheese on English Muffin
"I'm not a donut lover, but I NEED my breakfast. For most meals I aim for 25-30 grams protein, and breakfast is no exception! To hit that mark at Dunkin Donuts, I would choose the ham, egg and cheese on an English muffin, which would also fill me up. But if I were there with my daughters, I would also enjoy a small treat of 1-2 glazed Munchkins (70-140 calories, 1-2 grams of protein) with my protein-rich breakfast sandwich. After that meal of 470-540 calories and 28-29 grams of protein, I would be satisfied enough to skip my morning snack!" — Maria-Paula Carrillo, MS, RDN, LD
FOR HUNDREDS MORE WEIGHT-LOSS IDEAS, click here for our new book Eat This, Not That! 1,247 Awesome Slimming Swaps. Order now to get your FREE GIFT!