20 Best Healthy Chocolate Recipes
Chocolate lovers, rejoice.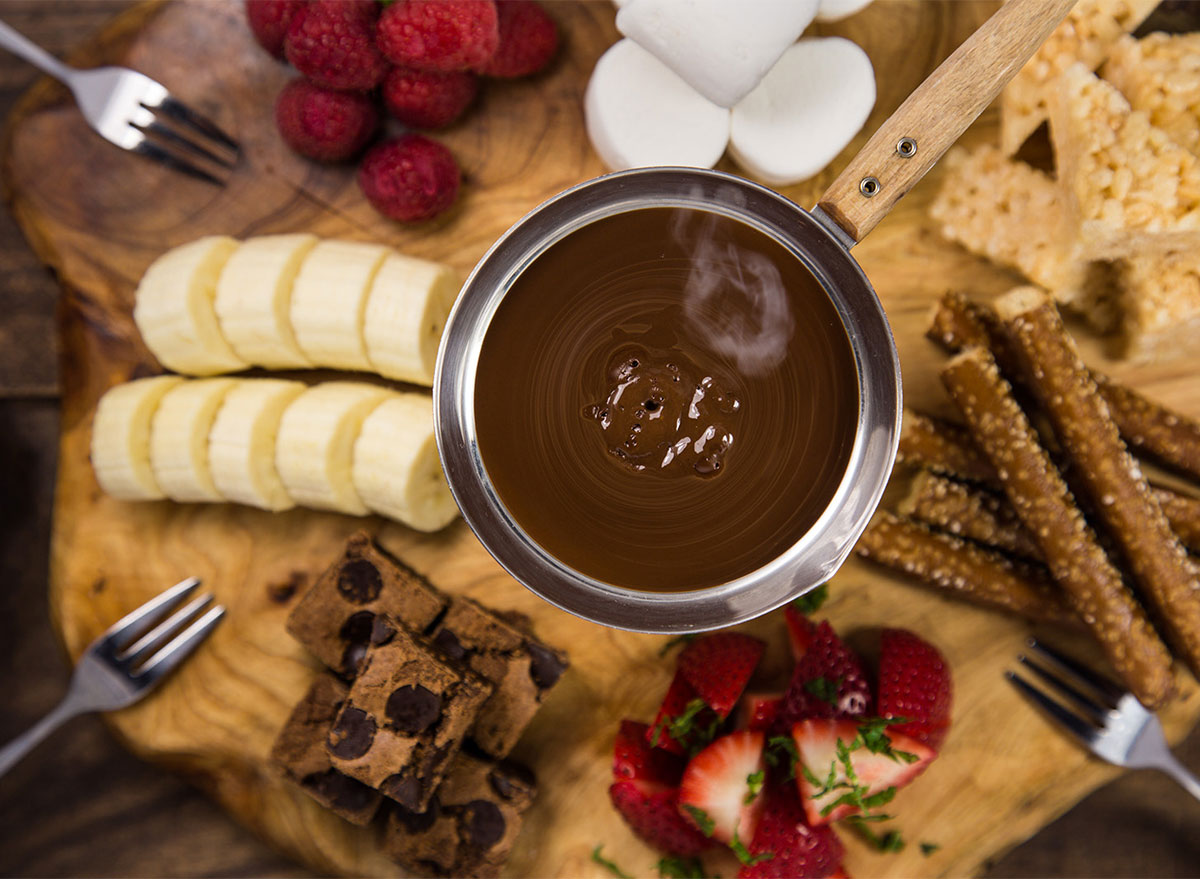 The desire for chocolate is hard to deny. The taste, the aroma, the melty goodness when it touches your tongue—there's nearly no reason to hate on the popular treat. Chocolate has been shown to improve brain function, heart health, and lower blood pressure. One small problem: The natural chocolate we're talking is are often combined with artificial sugar, heavy fat, and other flat-belly no-no's in desserts, bars, and candies that cause chocolate to be high on the list of things to avoid when you're looking to keep off the pounds.
When it comes to chocolate, here's the rule: the more bitter, the better—for your health it is! So, when shopping for your treats, stick to chocolate that's 70% or more cacao and has minimal ingredients. Go for the plain stuff and add your own wholesome, nutrient-dense sweeteners (like maple syrup or fruit) to sweeten up your goodies—and to make these treats feel anything but healthy.
And for more, don't miss these 15 Classic American Desserts That Deserve a Comeback.
Chocolate-Covered Stuffed Dates
Using only three ingredients, you can enjoy an ooey-gooey treat in no time! Simply stuff Medjool dates with anything from peanut butter to cashew butter and then cover them in a super dark melted chocolate. The date's signature sweetness will keep away that not-so-flavorful bitterness of the chocolate and make this a treat that's sure to become a go-to choice. Dates are rich in fiber and one of the healthiest natural sweeteners out there.
Looking for more ways to stay healthy? Be sure to sign up for our newsletter to get daily recipes and food news in your inbox!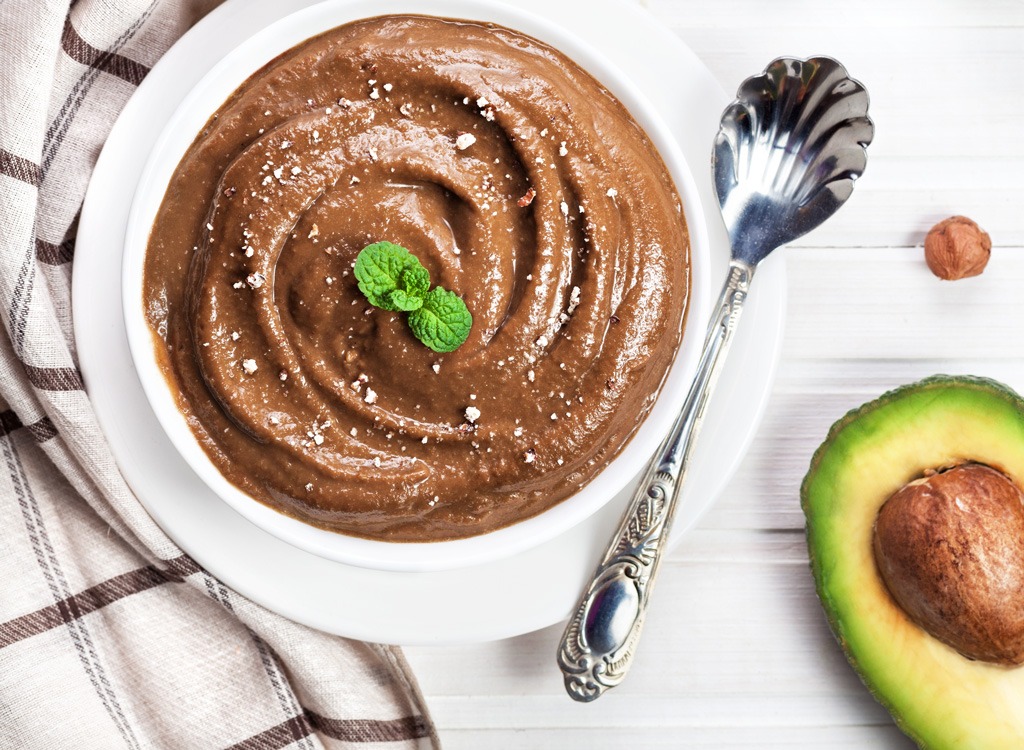 With one avocado, 2 tablespoons of cacao or cocoa powder, and 1 tablespoon of maple syrup, you and a friend can dig your spoons into a chocolate mousse that's loaded with nutritional benefits. It's a light and airy way to satisfy that chocolate craving without any of the artificial sweeteners and unwanted bad fats.
Protein-Packed Chocolate Milkshake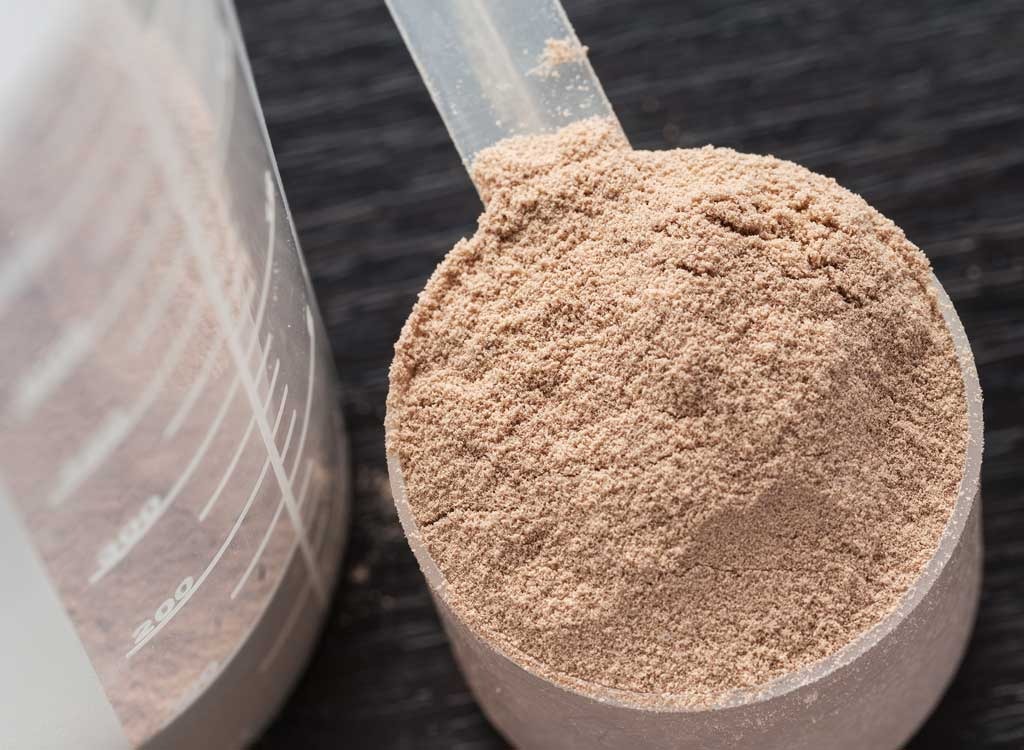 Milkshakes using ice cream and milk used to be an innocent childhood treat—you know, back before you would think twice about calories and sugar. Now that you're looking to avoid the added pounds, they might not be the best option. Make a healthy version of this classic treat by using a frozen banana, nut butter, chocolate protein powder, and almond milk; it'll take you on a trip down memory lane without the dreaded guilt trip. Need to get some protein powder? Read our report on The Best and Worst Protein Powders first!
We all know and love the chocolate hazelnut dips that stock the shelves of the grocery stores. But did you know that the first ingredient in most of these dips is sugar, not chocolate or hazelnuts? Forget those store-bought options and make a homemade version by grinding shelled hazelnuts, cocoa powder, and maple syrup or dates. It's just as rich and decadent, minus that flawed ingredient list.
No-Grain Chocolate Chip Cookies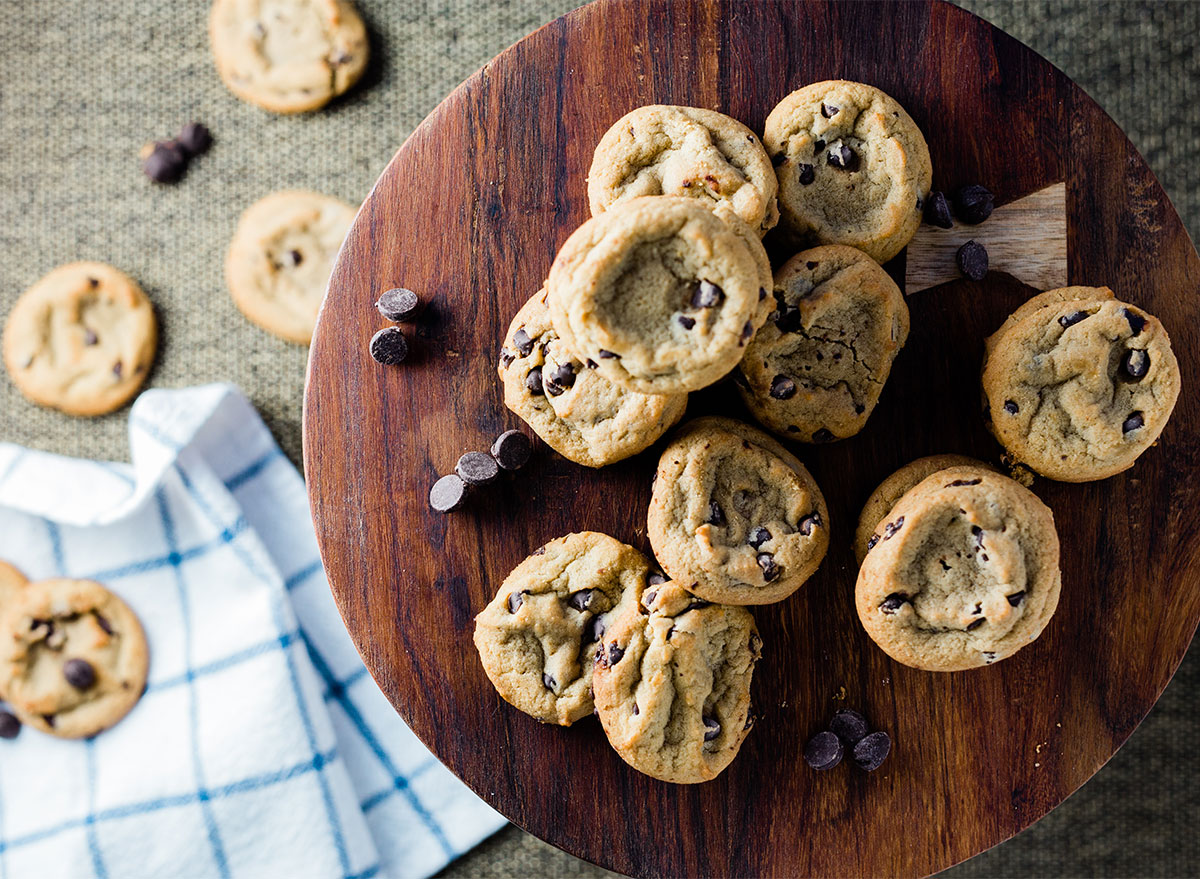 There's no late-night treat quite like milk and cookies. But skip going to bed with the belly bloated blues and enjoy a cup of almond milk with grain-free chocolate chip cookies. To make 'em, combine 2 cups of almond flour, 1 tablespoon of coconut flour, 1/4 cup of coconut oil, 1/4 cup of honey or maple syrup, 1/4 teaspoon of baking soda, and 1 cup of dark chocolate chips. You're in for a batch that will have you forgetting these are healthy!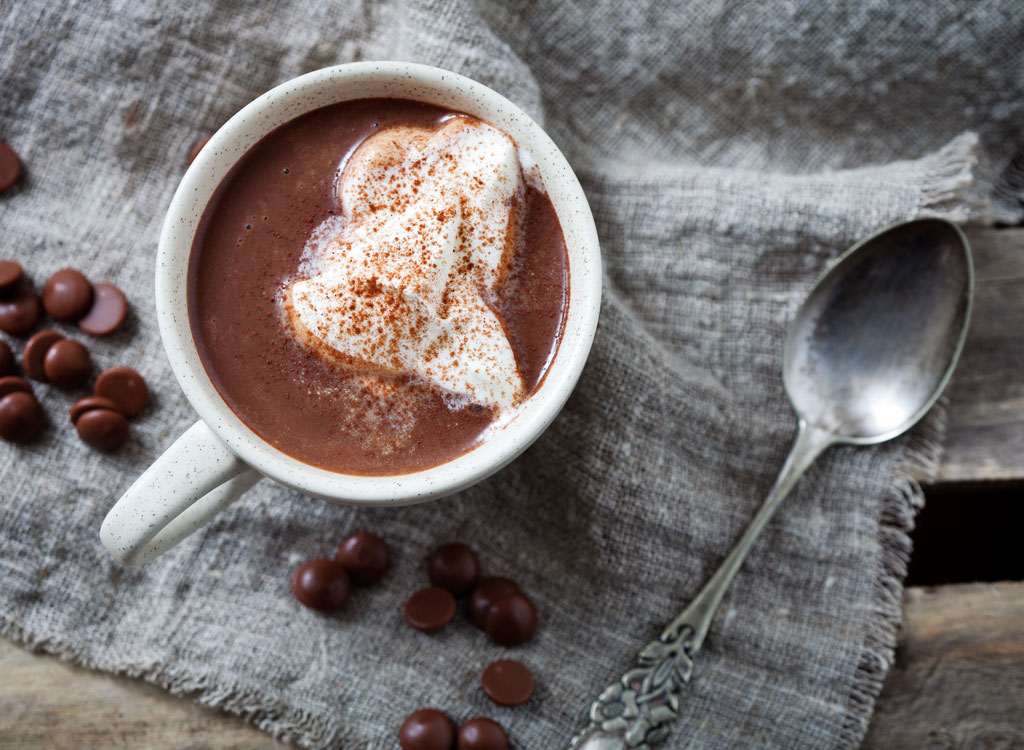 So simple, yet so memorable! Hot chocolate is not just for those cold winter days. Just heat coconut milk or almond milk in a saucepan over medium-high heat until it boils, then turn down to a simmer. Constantly stirring, add cocoa powder and coconut sugar until well combined and flavored to your liking. Feel free to add a dash of cinnamon or nutmeg, if you're feeling like an extra cozy bev! Spices like these can even help rev up your metabolism and keep your blood sugar stable. Speaking of metabolism, don't miss these 25 Overnight Oats Recipes That Will Boost Your Metabolism in the Morning.
Chocolate-Covered Banana Pops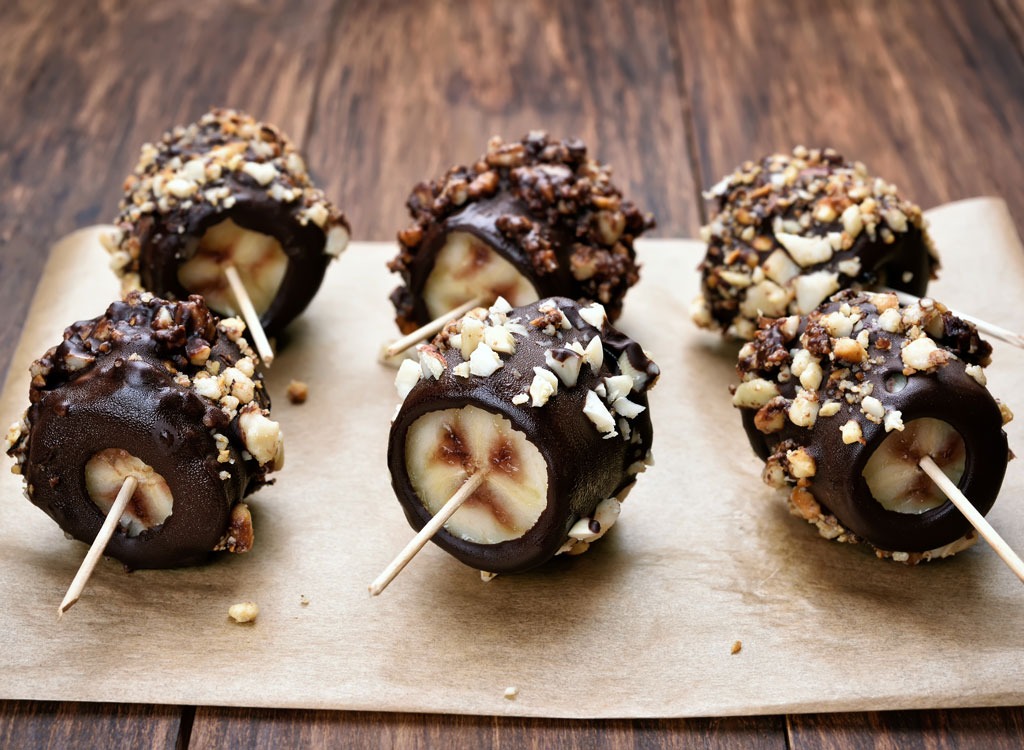 The basic recipe for chocolate-covered banana pops is just bananas dipped in melted chocolate and then frozen. But you can go the extra mile and roll the chocolate-covered bananas in coconut flakes, almond shavings, or Goji berries before sticking them in the freezer. This will add a touch of flavor and texture and give you more motivation to grab one of these instead of a sugar-filled ice cream pop.
Coconut Chocolate Energy Balls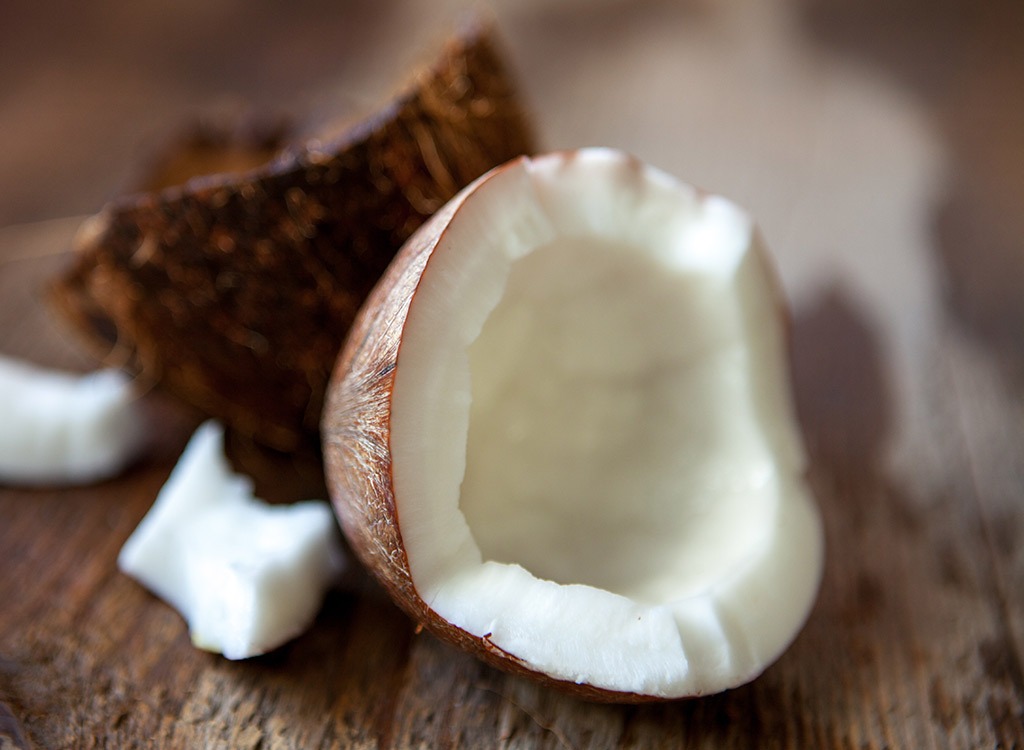 Energy balls are a great on-the-go snack to turn to when you get a midday sweet craving. Combine oats, cacao, unsweetened shredded coconut, chia seeds, softened dates, and coconut oil and roll into balls. Stick them in the fridge to allow them to harden up, and then pack them with you to work, school, or any of your other travels! To avoid over-indulging, stick to just two or three of them.6254a4d1642c605c54bf1cab17d50f1e
All-Natural Chocolate Peanut Butter Cups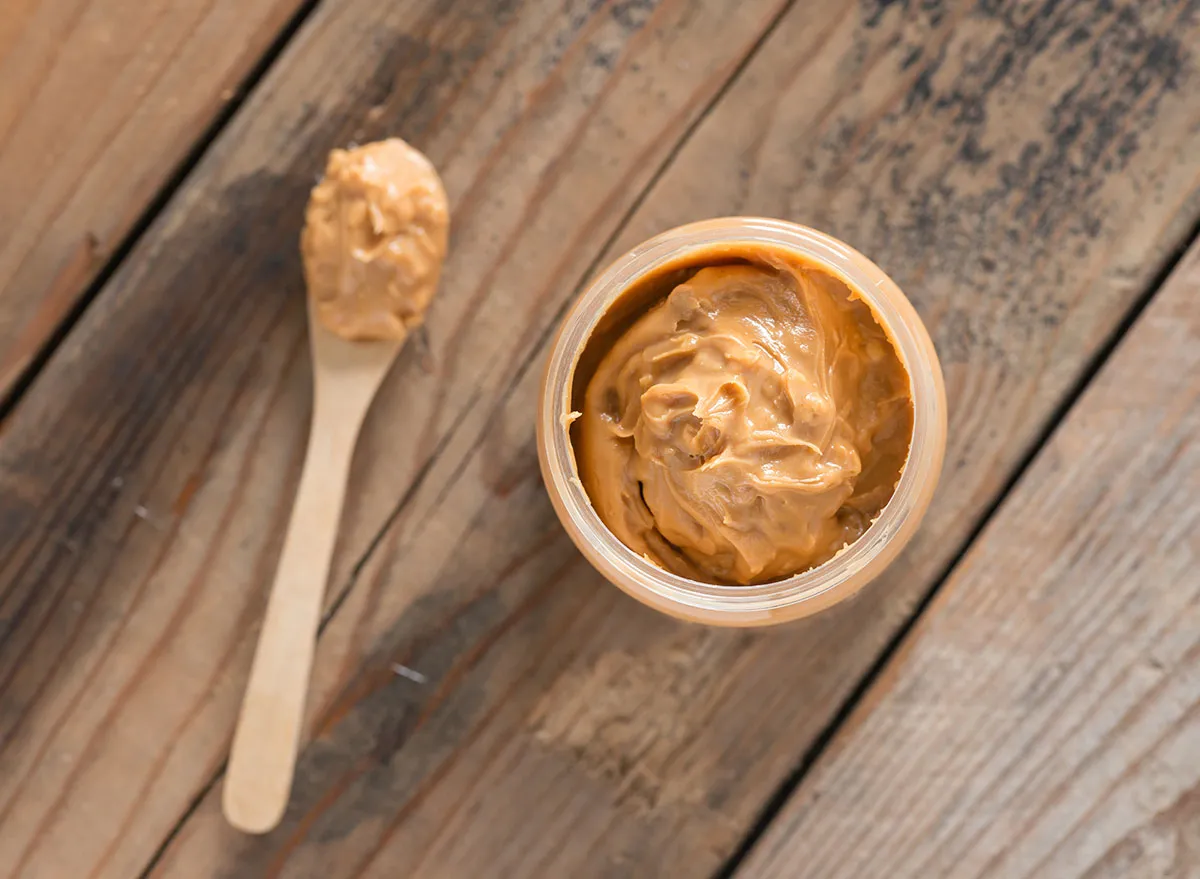 Peanut butter and chocolate is an undeniable duo that was made in the food combo heavens. Using all-natural peanut butter that has no other ingredients and dark chocolate that's 70% cacao or more, you can make these little candies that you won't feel bad about. Using a greased muffin pan, pour about half a teaspoon of dark chocolate, allow it to harden, and then add about a teaspoon of peanut butter. Cover the peanut butter with more chocolate, and then refrigerate for about an hour. Pop 'em out and enjoy!
Chocolate Bark with Nuts and Fruit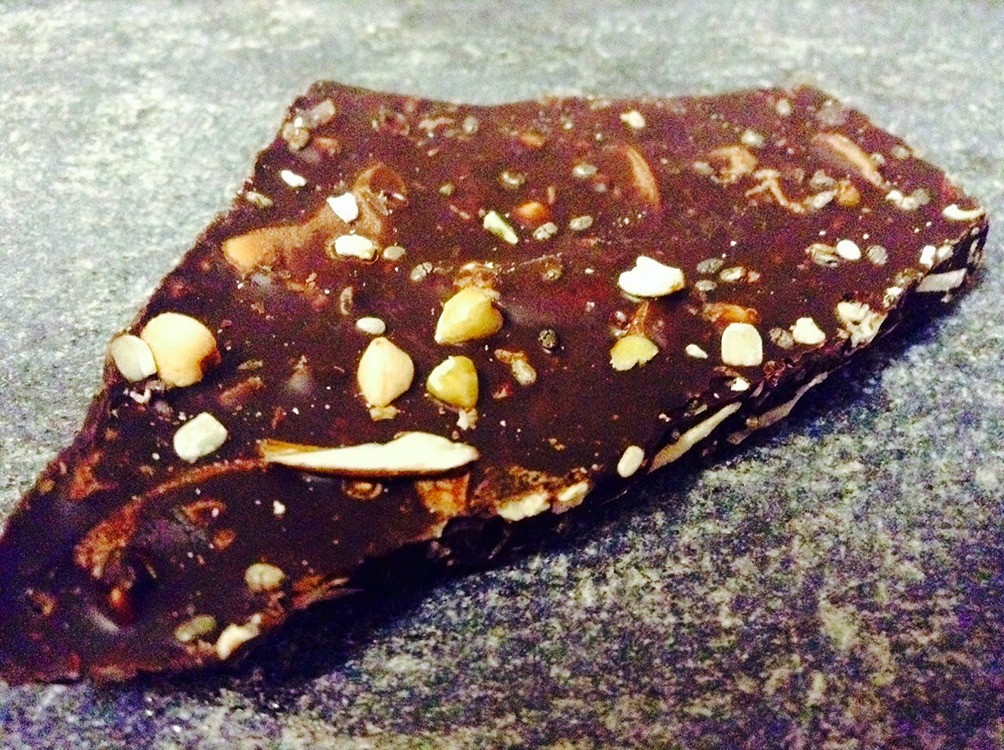 Greek yogurt is a health nut's dream snack. It's loaded with protein and calcium and can even be made into an imitation chocolate bark. First, add cacao and a hint of honey to a cup of Greek yogurt. Then, lay out a parchment paper and spread the mixture thinly. Sprinkle in some sliced strawberries, blueberries, and almonds, and freeze for at least an hour. Once it's frozen, you can crack the bark and get lost in the chocolatey goodness.
Chocolate-Covered Pretzels
A chocolate pretzel is the perfect combination of salty and sweet with a crunchy smooth texture. This is a mouth-pleasing treat that is sure to satisfy your taste bud needs! These flavors can be a little addicting though so make sure to grab just a few of these though to keep your portions in check. These little treats are meant to be savored.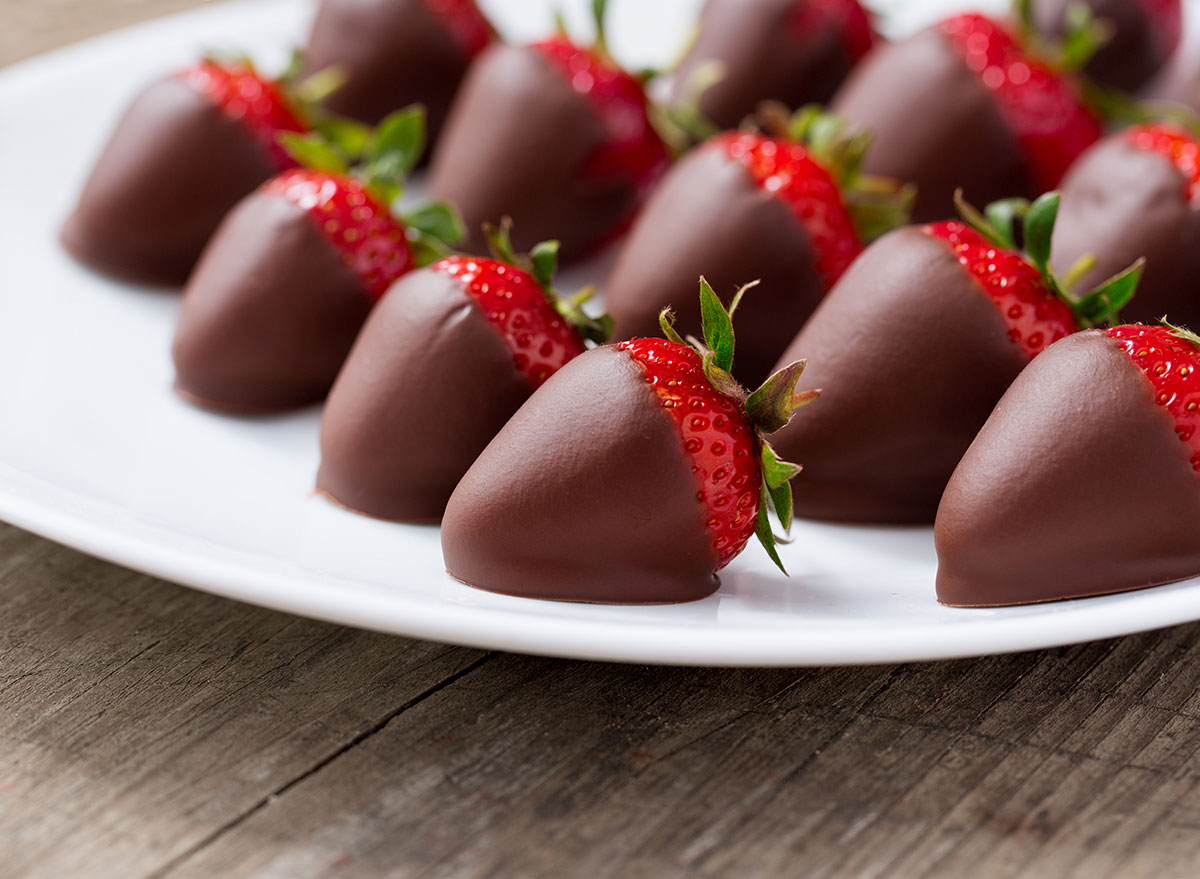 The easiest chocolate treat of them all relies on just two ingredients: the fruit of your choice and melted dark chocolate. Anything from strawberries and bananas to mango and pineapple works well with chocolate!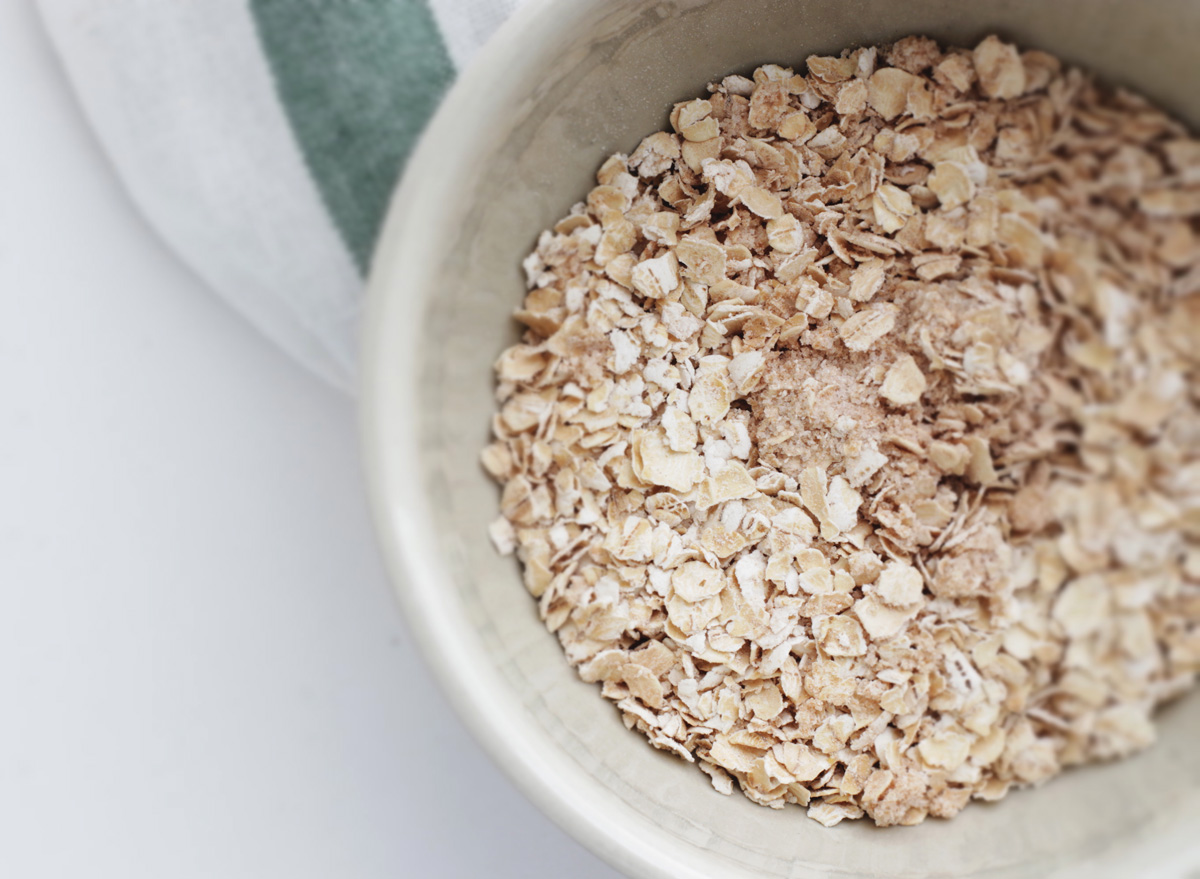 Chocolate for breakfast is an automatic win in my book. Simply add 1 tablespoon of cacao, 1 tablespoon of chia seeds, and 1 teaspoon of hemp seeds to your oats that will give you an energy boost and keep you satiated. Cacao, chia, and hemp are all antioxidant-rich superfoods that will keep your skin glowing and your digestion on track. Top this bowl of yum with fruit to give it an extra fresh feel—and check out All The Types of Oatmeal—Finally Explained! to know which oats to pick.
Those intriguing chocolate candy bars that have been around since you can remember can be made healthy at home! Try out this Healthy Snickers Bar recipe from Detoxinista and you'll see just what I'm talking about.
Quick and Easy Freezer Fudge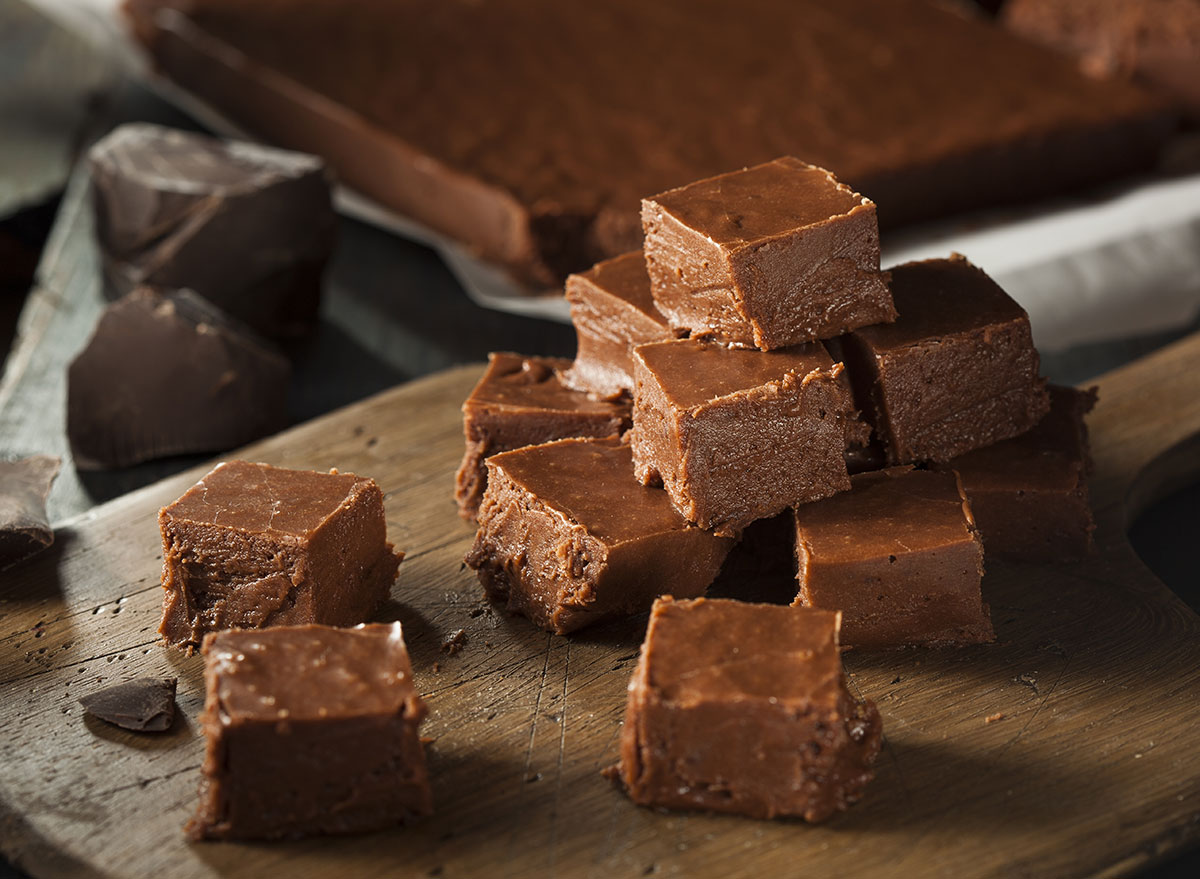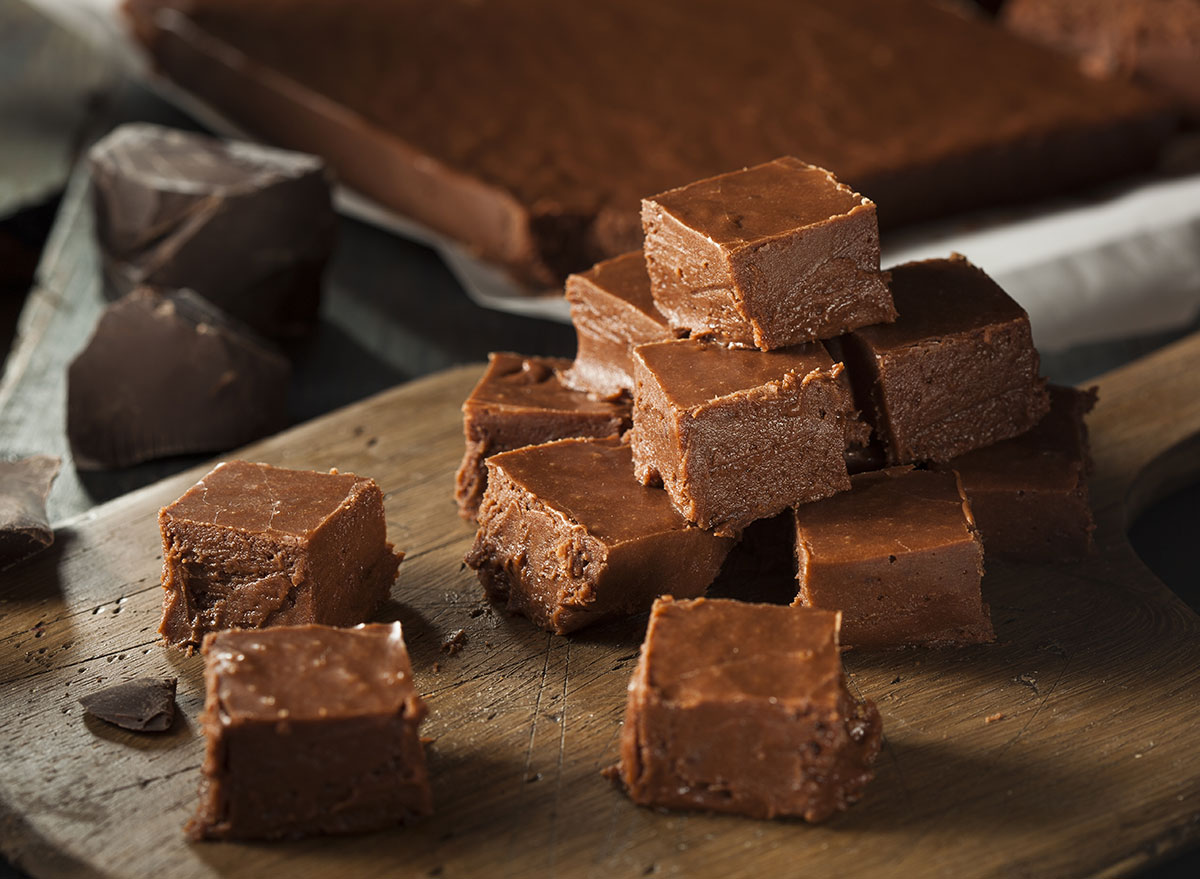 You can get a powerful punch of chocolate with just the right amount of sweetness with this fudge. Make Paleo fudge with 1 cup of coconut oil, 1/4 cup of maple syrup, 2 tablespoons of full-fat coconut cream, and ¾ cup of cacao powder. Simply mix, transfer to a square dish, and freeze for at least an hour. It's best served right from the freezer because the coconut oil can lead to a melty mess!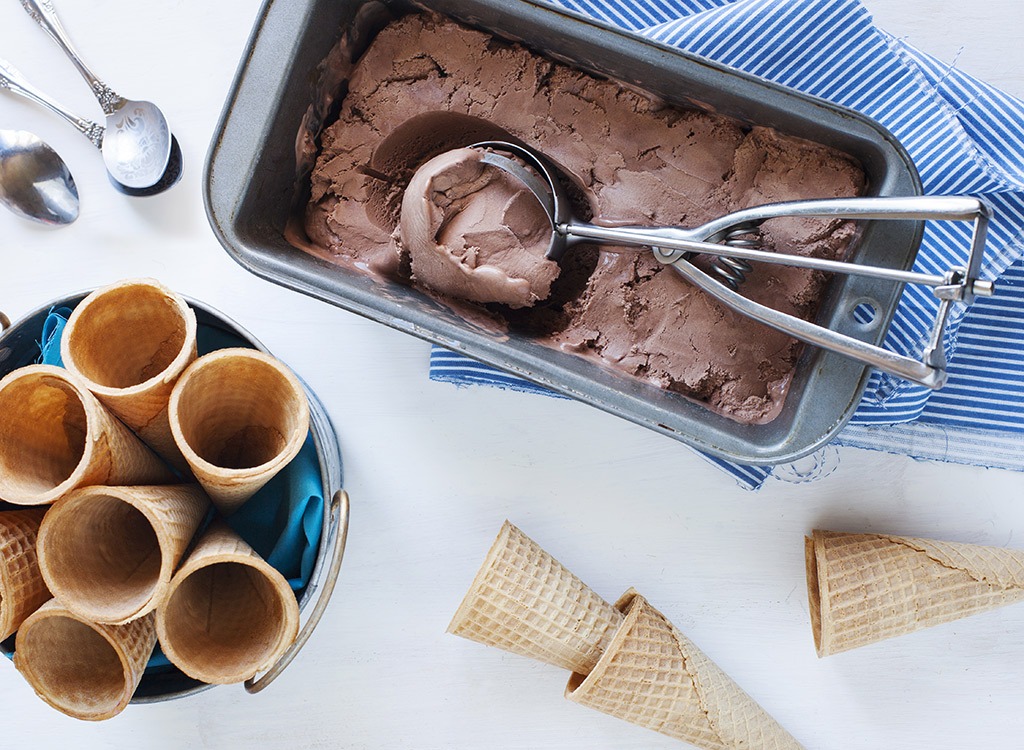 Freezing bananas and turning them into nutritious ice cream is a genius way to cure the craving for a treat! You get the same velvety smooth sensation that ice cream gives you, minus all the added fat and sugar. You can either drizzle on melted chocolate, add cocoa powder to the blend, top it with dark chocolate chips, or even do all three. (No one's looking.) Bananas are rich in fiber and potassium and shown to help muscle recovery, too; find out more about What Happens to Your Body When You Eat a Banana!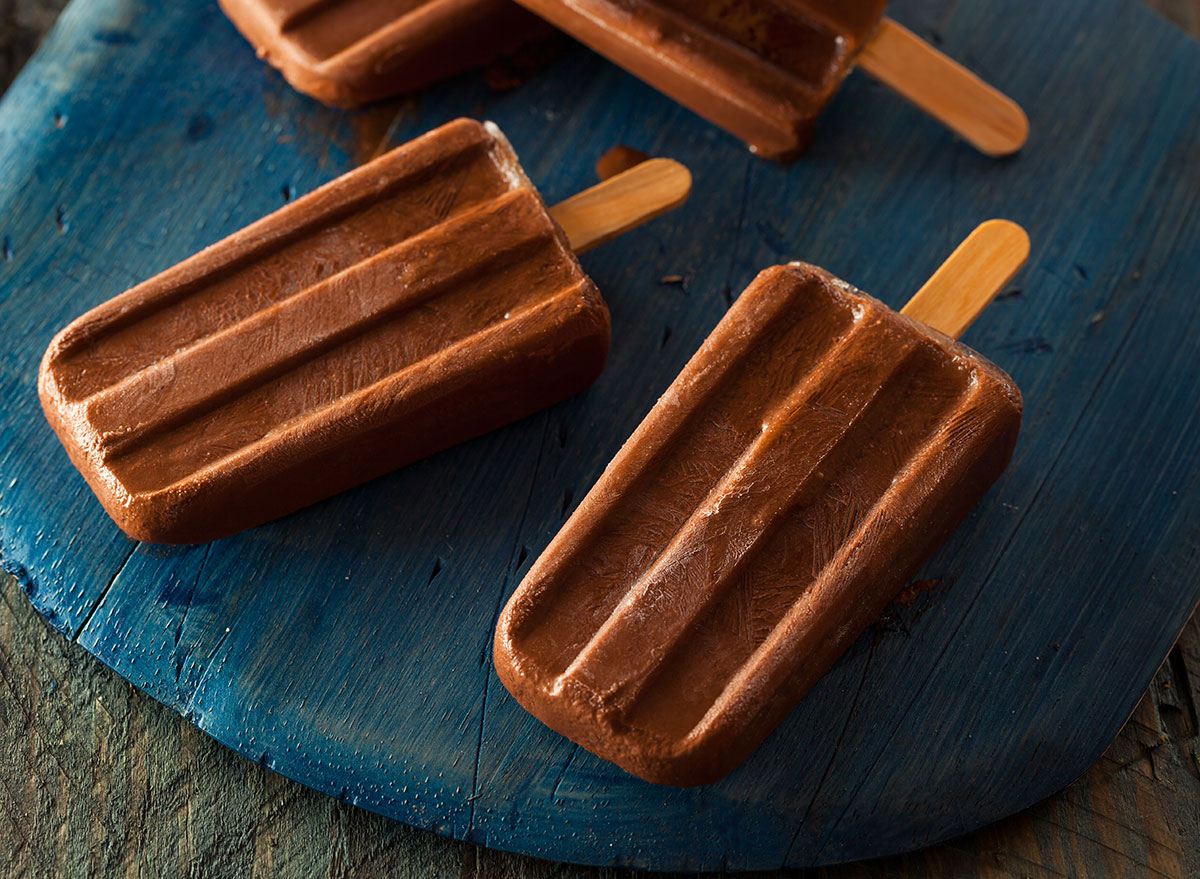 Using the 'nice' cream recipe from #16 and pour into small plastic drinking cups with popsicle sticks. Refreeze it for at least an hour and pop them out to take with you. This handheld snack requires zero clean-up; just toss the cup and stick after enjoying!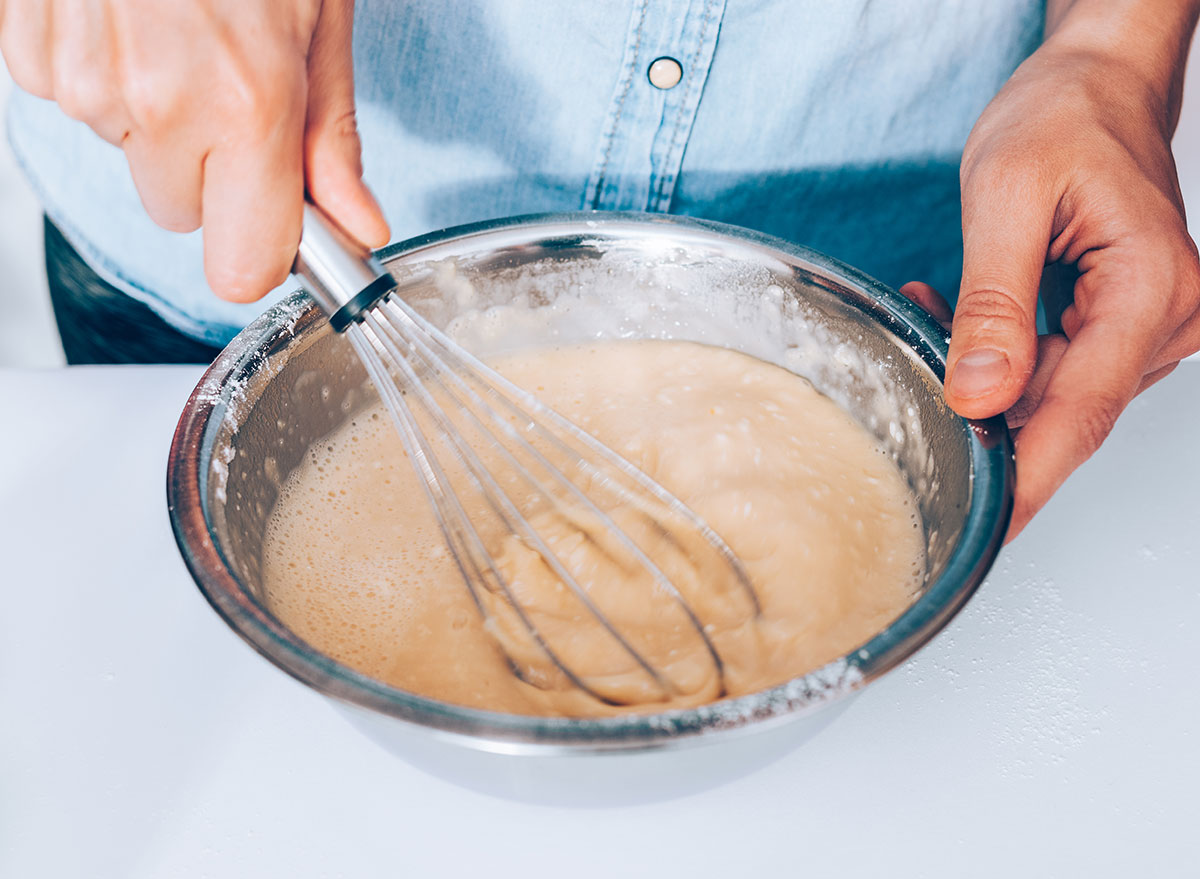 With a base of mashed black beans, pumpkin purée, or a baked sweet potato, you can have the rich deliciousness of brownie batter—but healthified! Just add cacao powder or melted dark chocolate to the aforementioned base and then a sweetener such as honey or maple syrup. This batter will have you licking the bowl, just like these other 20 Best-Ever Tips for Brownies.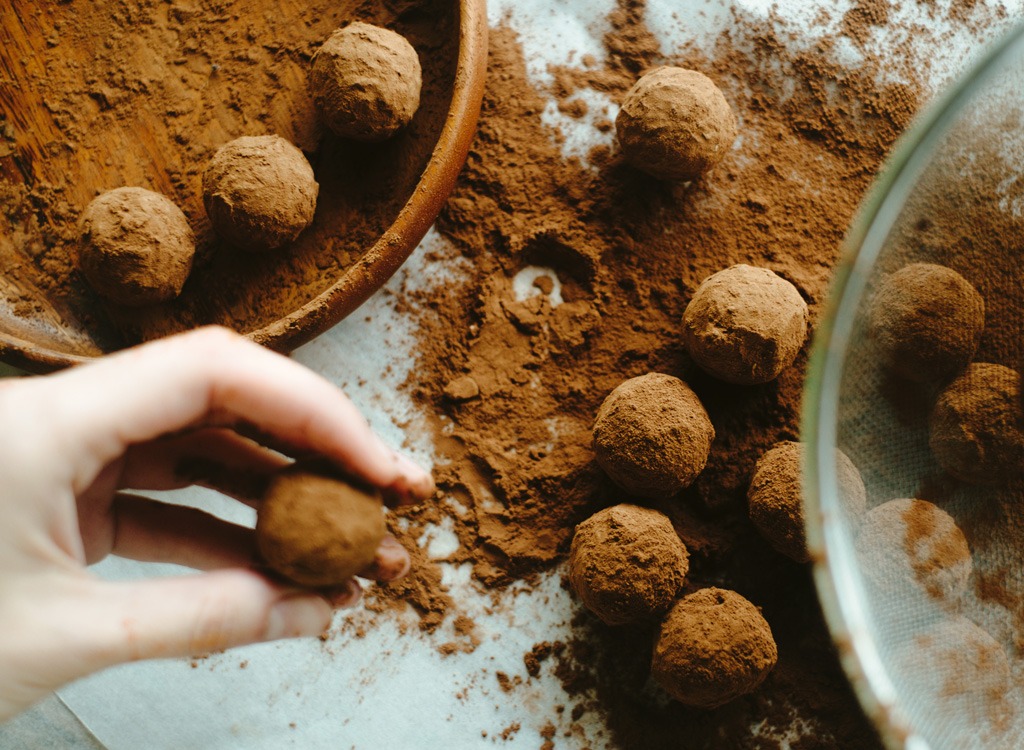 Dates, nuts, and chocolate make the perfect decadent truffles to trick your taste buds into thinking it's the real thing. Blend and roll them into balls; you can also cover them in things like coconut flakes, cacao powder, or more crushed nuts.
Doughnuts may have started as a breakfast indulgence, but who says you can't have a doughnut any time of the day?! Try these Vegan Gooey Chocolate Doughnuts from Half Baked Harvest to get the ultimate after-dinner dessert with half the sugar of the store-bought brands! And while you're being so smart with your choices, steer clear of these 14 "Health" Foods Worse Than a Donut!