These Are the Best and Worst Gas Station Foods for Weight Loss
On the road and desperate for some fuel—for yourself?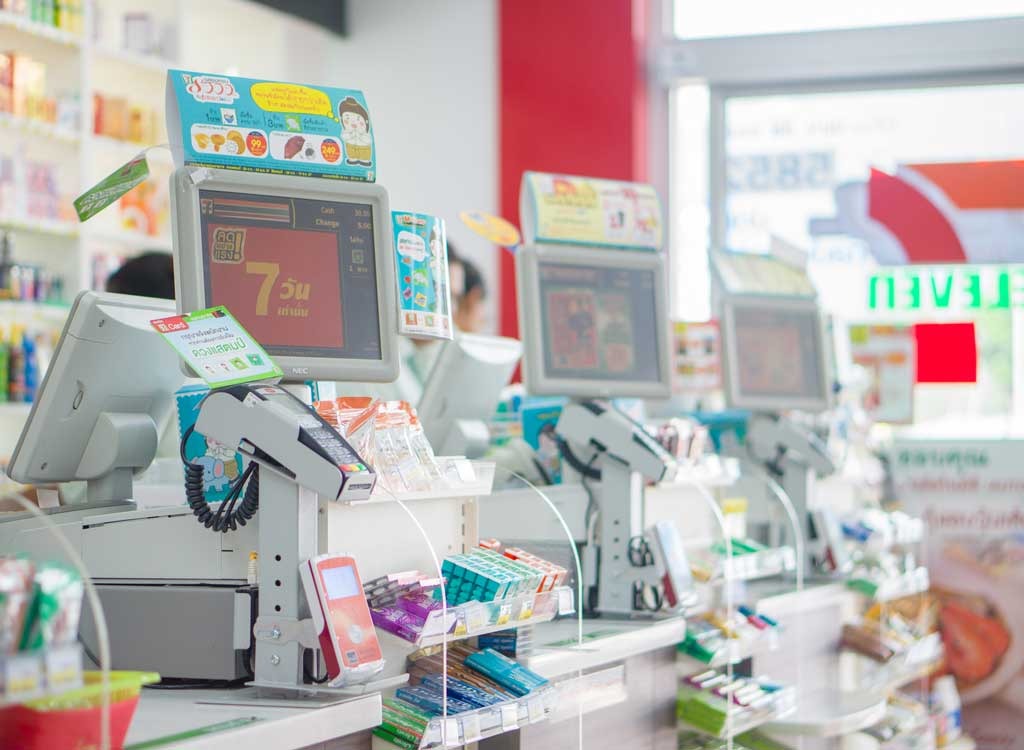 We've all been there: the hunger pangs strike while you're out running errands, driving on a long road trip, or stranded in an unfamiliar town where the only food supply comes from a local gas station or convenience store. These quick shops are known for their junk food, featuring shelves upon shelves stocked with chips, pretzels, cookies, candy, and other diet-sabotaging snacks. But it is possible to find healthy gas station foods.
The temptation can be overwhelming and making—or even finding—a healthy choice seems nearly impossible. Check out our Eat This, Not That! guide for your better-for-you-options and which of the fat-laden processed foods are the worst. And then be mindful of these reasons you're gaining weight to make sure you're not sabotaging yourself elsewhere!
10 Worst Gas Station Foods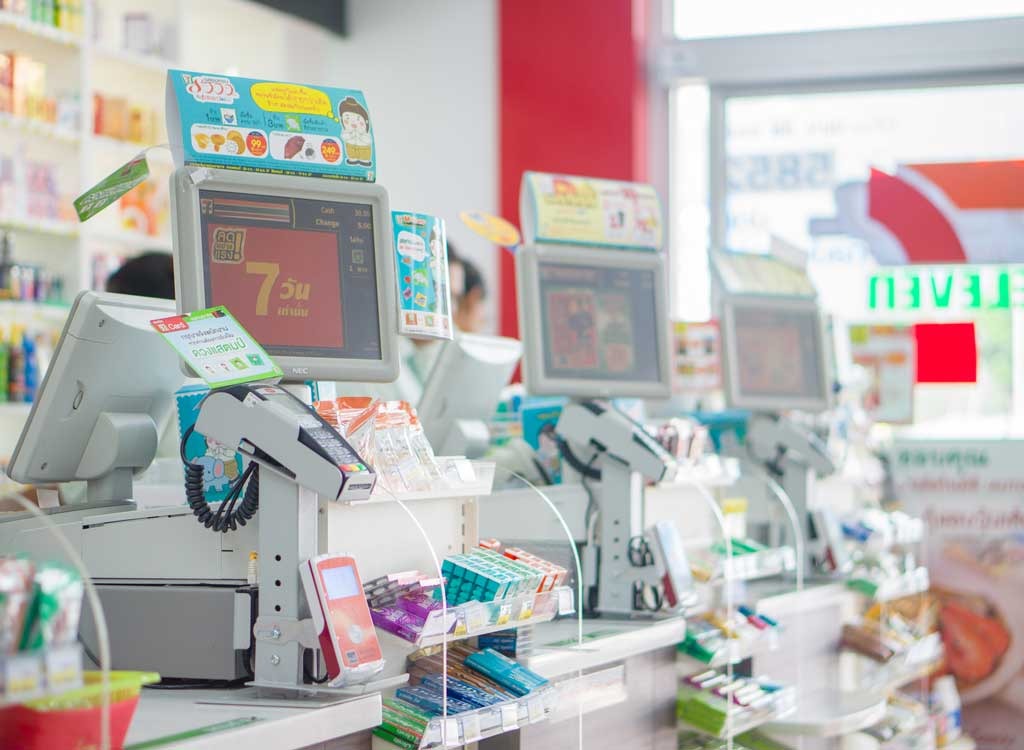 Navigating a gas station can be a minefield of poor diet choices, but the following snacks take the (Hostess) cake. Avoid the following convenience store foods at all costs.
Mini Packages of Donuts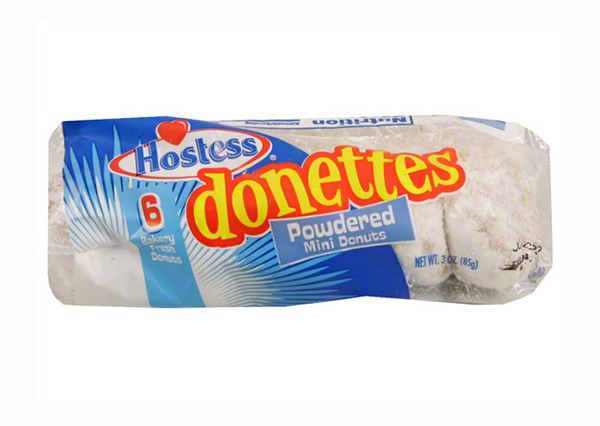 Hostess Powdered Sugar Donettes (5): 230 calories, 12 g fat, 31 g carbohydrates, 2 g protein, 13 g sugar
The powdered package mini donuts are a popular convenience store find for breakfast, but the nutritional info is no way to start the day. The serving size of four packs 13 grams of sugar and a whopping 6 grams of saturated fat, which is sure to spike your blood sugar and set you up to be hungry (and not remotely nutritionally satisfied) just a short while later. Be sure to avoid these foods that make you hungrier whenever choosing a snack!
Ruffles Cheddar & Sour Cream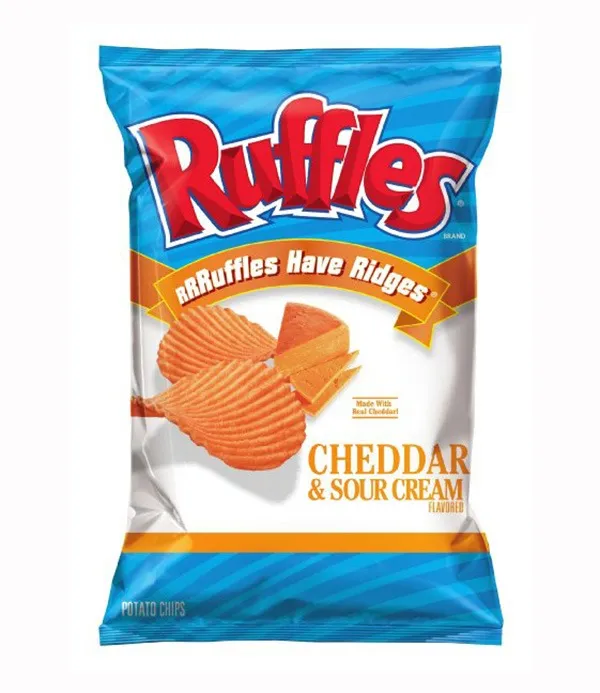 Ruffles Cheddar & Sour Cream (11 chips): 160 calories, 10 g fat, 15 g carbohydrates, 1 g sugar, 2 g protein
Potato chips are notoriously a poor snack choice, with little nutritional value and a load of fat and carbohydrates. Ruffles chips in particular are even worse, because the ridges allow for a more condensed version of a bigger chip, like an accordion. Plus, the cheddar and sour cream flavor means more artificial ingredients stored within the ridges. And with a serving size of only 11 chips, it's really hard not to down the whole bag.
Hostess Fruit Pie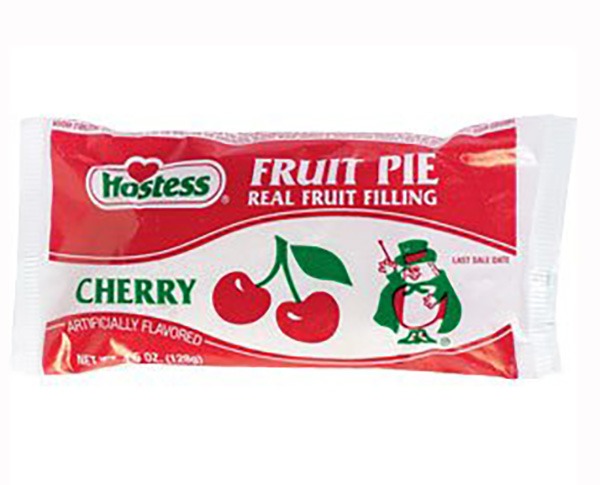 6254a4d1642c605c54bf1cab17d50f1e
Hostess Cherry Fruit Pie: 479 calories, 20 g fat, 68 g carbohydrates, 4 g protein, 33 g sugar
Fruit pies may invoke a sense of nostalgia, but you're better off sticking to actual fruit — or literally, anything else — than these packaged hand pies. One pie has almost 500 calories, more than a half days' worth of saturated fat (11 grams!), and more carbs than most people eat in a meal.
Nature Valley Crunchy Peanut Butter Granola Bar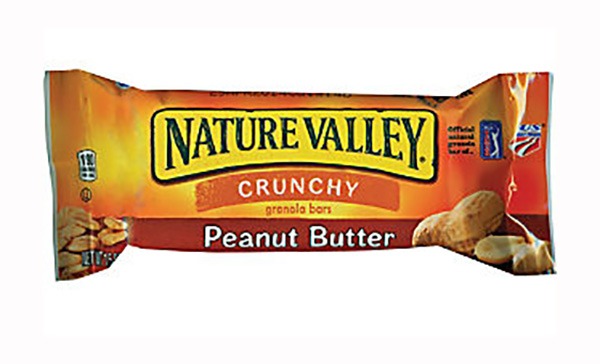 Nature Valley Crunchy Peanut Butter Granola Bar (2 bars): 190 calories, 7 g fat, 1 g saturated, 5 g protein, 11 g sugars
Such a sneaky one! Peanut butter in its pure form can be a healthy snack. But when it's drenched in oats and mixed with two types of sugar, it can be a diet-sabotaging choice. Each package of Nature Valley Crunchy Peanut Butter Granola Bars packs a whopping 11 grams of sugar, and compared to other snack bars, it's way down the list of good choices.
Milk Chocolate-Covered Pretzels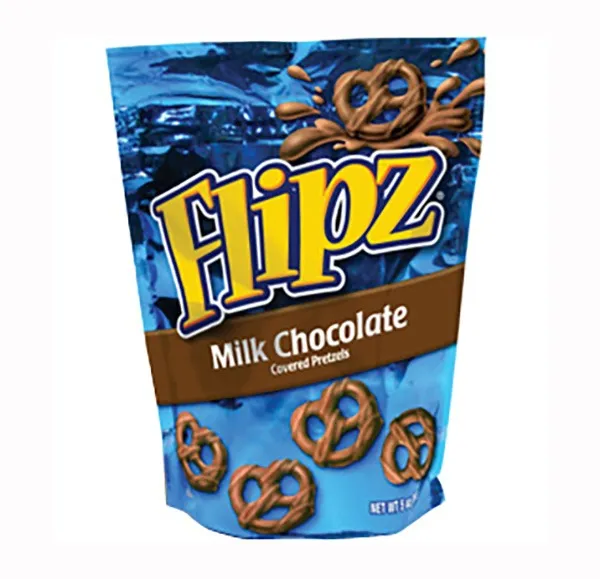 Flipz Milk Chocolate-Covered Pretzels (8): 130 calories, 5 g fat, saturated fat 3 g, 20 g carbohydrates, 11 g sugar
Salt, sugar, and fat is the pound-packing trifecta, and these chocolate-covered pretzels have plenty of all three. Although the packages at convenience stores usually hold a few servings, the actual serving size is just eight chocolate-covered pretzels; a seemingly impossible feat.
Doughnuts
1 Dunkin Donuts Glazed Donut: 260 calories, 14 g fat, 6 g saturated fat, 31 g carbohydrates, 12 g sugar
Most gas stations have a selection of glazed, fried, or frosted donuts, fresh for the parchment paper-handed picking. And it can be tempting to grab one, especially if you're powering up with some coffee. Although the colorful sprinkles and glistening glaze may be luring you in, there is zero nutritional value to be found in these fried or baked treats.
Nacho Cheese Doritos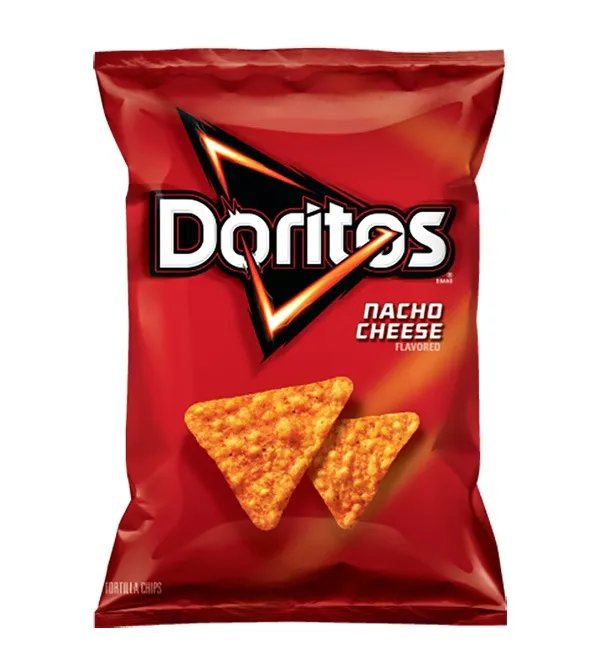 Nacho Cheese Doritos (11 chips): 140 calories, 8 g fat, 16 g carbohydrates, 0 g sugar
Don't let the nutrition info fool you; Doritos may not have as many calories or grams of at as other processed snacks at the gas station, but it's the list of ingredients you need to watch out for. The flavor profile of this favorite chip is designed to keep you eating more and more without being satisfied, so good luck sticking with that 11-chip serving size. Some of the toxic ingredients include Monosodium Glutamate (MSG), artificial colors and flavors, genetically modified vegetable oil and corn maltodextrin. It's like a bag full of toxins and inflammation. To better understand what this all means, check out these worst food additives in America that are more common than you might think.
Starbucks Mocha Frappuccino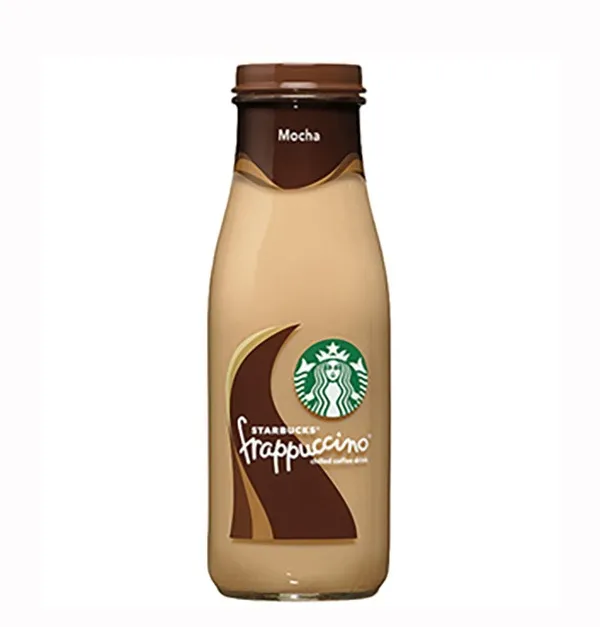 Starbucks Mocha Frappuccino: 260 calories, 5 g fat, 47 g carbohydrates, 45 g sugar, 9 g protein
You may need a java jolt on the road, but steer clear of the bottled frappuccinos in the refrigerated section of convenience stores. These small 13-ounce bottles pack almost two times the recommended daily intake of sugar, and almost 50 grams of carbs. That's a lot of bad calories to take in just in liquid form. Head over to the actual coffee instead, and maybe flavor with a little bit of sweetened creamer for a mocha fix.
Cheetos Crunchy
Cheetos Crunchy (21 pieces): 150 calories, 10 g fat, 1.5 g saturated fat, 13 g carbohydrates, 1 g sugar, 1 g protein
Anything that ends in "tos" is usually a no-no at convenience stores, and original Cheetos are no different. They are the perfect storm of salt and fat, and the ingredients list contains several questionable additives, including MSG, artificial flavors, and artificial colors. And sticking to the serving size is tough; the processed ingredients ensure you will down the whole bag before you can wipe the orange gunk from your fingers.
The 10 Best Gas Station Foods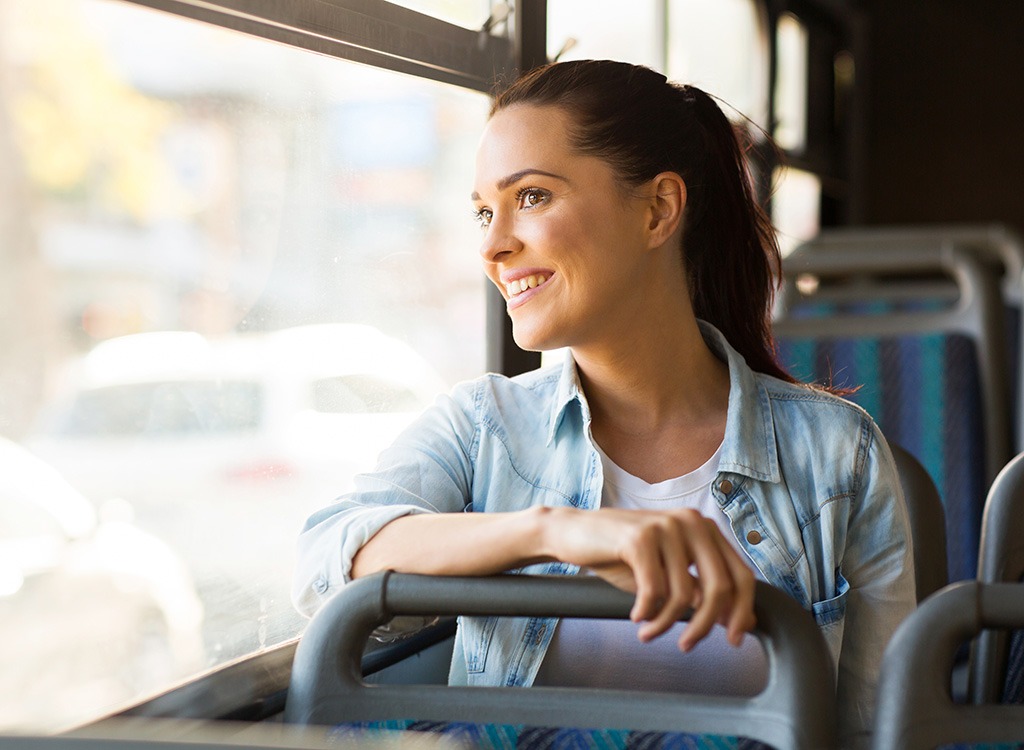 Luckily, even the most mainstream convenience stores today stock at least a few healthy options. As we become more health conscious as a society, it's increasingly in their best interest— even if you do have to sift through the Doritos and M&Ms to find them. Stick to these 10 lighter options so you don't pack on the pounds from your busy, on-the-go lifestyle.
Shelled Pistachios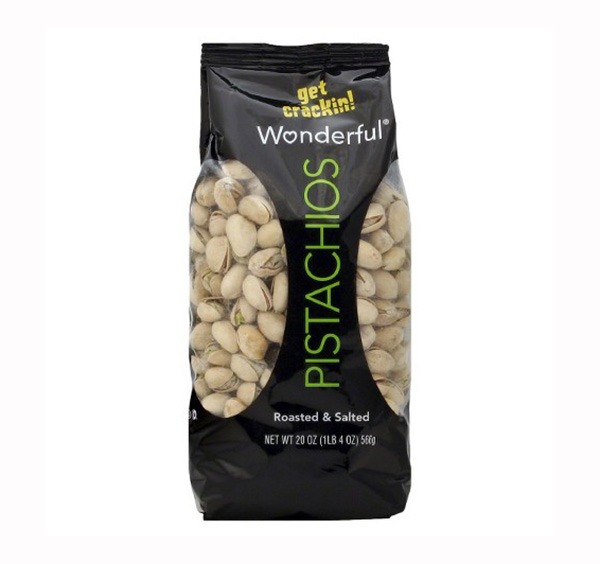 Wonderful Roasted & Salted Shelled Pistachios: One serving (½ cup, shelled) contains 14 g fat (1.5 g saturated fat), 6 g of protein, and just 2 g sugar. Share your bag with some friends to stick to the serving size!
Bags of nuts are usually a staple at gas stations, with all different types, flavors, and mixes available. Heart-healthy nuts are packed with omega-3 fatty acids, and pistachios may help lower cholesterol and triglyceride levels. Just watch out for added ingredients and extra sugars, and choose shelled over unshelled to keep the mindless munching at bay.
Bags of Almonds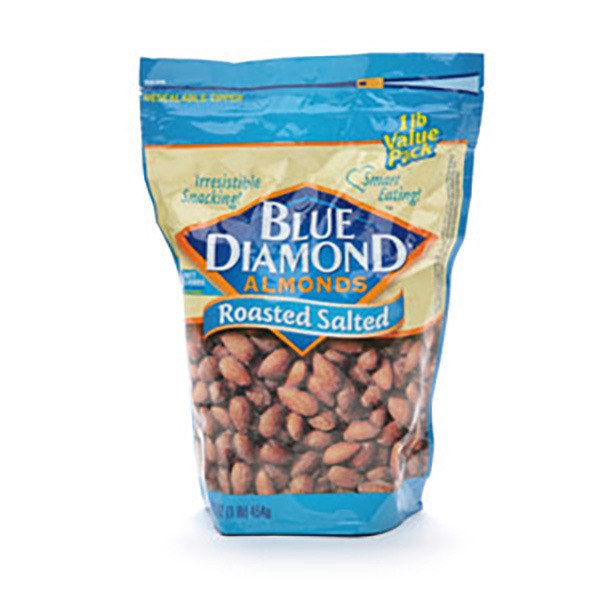 Blue Diamond Roasted & Salted Almonds: One 1.5-ounce bag has 22 g fat (1.5 g saturated fat), 8 g carbs, and 9 g protein. Try to eat just half the bag, and share the rest with a friend or save for later.
Another heart-healthy option, almonds can almost always be found at convenience stores, among the bags of sugary trail mixes and candy-coated nuts. Look for whole, raw almonds; if those aren't available, dry roasted almonds are also a great option. Almonds are packed with healthy monounsaturated fat, which will keep you feeling satiated. Look for the smaller pouches, and be sure to stick to just a handful. (You can save the rest in your bag for a pre-workout snack.)
Beef Jerky
Jack Link's Premium Cuts Original Beef Jerky: 80 calories, 1 g fat (0 g saturated fat), 590 mg sodium, 3 g carbohydrates, 3 g sugar, 15 g protein
Jerky—it's not just a snack for teenage boys or meatheads. This meaty snack is packed with protein and low in carbohydrates, so it won't raise your blood sugar levels. Be sure to read your labels, though; some brands contain added preservatives and MSG. Although it's admittedly tougher to find in a gas station, look for a brand without nitrates or chemicals.
Fresh Fruit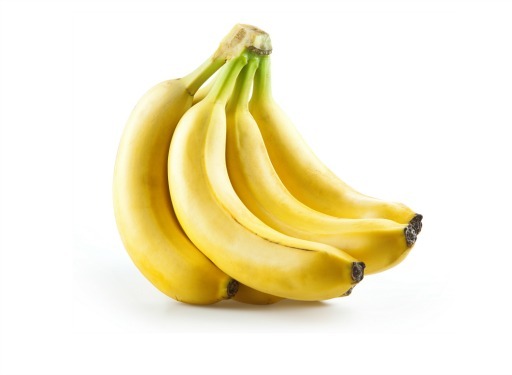 1 medium banana: 105 calories: 0.4 g fat (0 g saturated fat), 1 mg sodium, 27 g carbohydrates, 14 g sugar, 1.3 g protein
This seems like a no-brainer, but fruit should be your go-to snack at any convenience store if it's available. Go for bananas or oranges, both of which are easy to eat on-the-go and packed with fiber, nutrients, and vitamins. For some extra protein, pair with nuts or almond butter packs.
Almond Butter Packs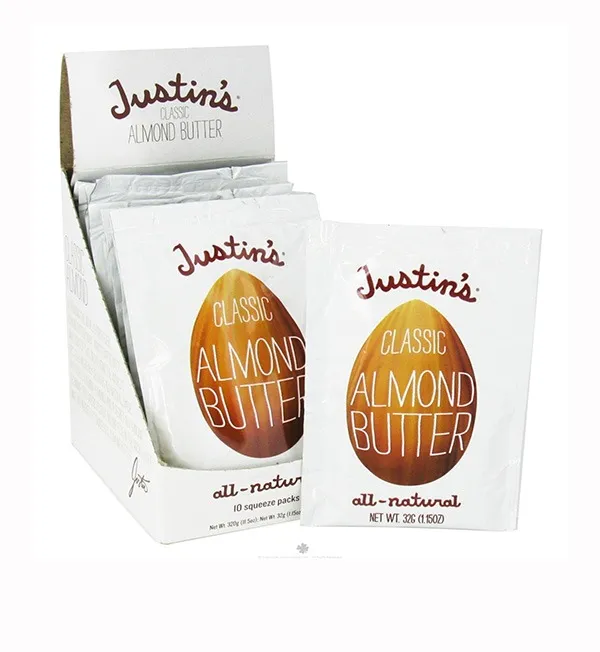 Justin's Classic Almond Butter Squeeze Pack: 190 calories, 16 g fat, 2 g saturated fat, 2 g sugar, 7 g protein
All-natural almond butter is significantly better for you than the trans fat-laden processed peanut butters of our youth. With simple ingredients of just almonds and salt, it's a great way to get all the nutritional benefits of almonds, like protein and satiating monounsaturated fat. Eat directly from the squeeze packs, or pair with a banana for a complete snack.
Greek Yogurt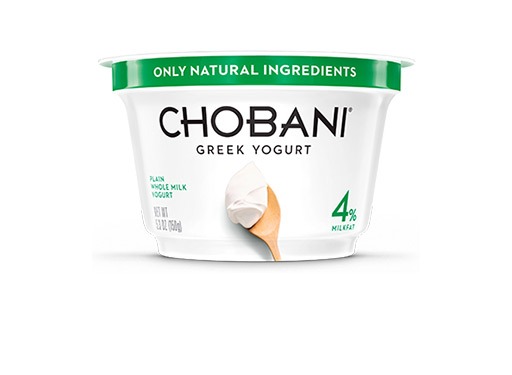 Chobani Greek Blended 4% Plain: The 5.3-ounce container has a whopping 13 grams of protein, and just 130 calories, 6 g fat, 4 g saturated fat, 7 g carbs and 4 g sugar
Most convenience stores now have refrigerated sections stocked with cold snacks to grab and go, and you can usually find Greek yogurt here. And as you probably already know by now, the protein-packed snack is enough to keep you feeling full and help you lose weight. But steer clear of any of the fruit-flavored brands; some little containers can pack up to 22 grams of sugar! Look for plain full-fat or low-fat yogurt—the fat is packed with nutrients to keep you feeling full—with little to no added sugars.
Hummus & Carrots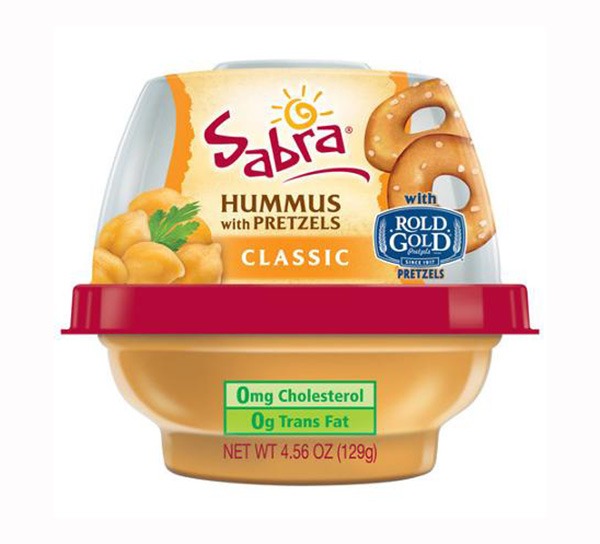 Sabra Classic Hummus Singles: 11 g fat (1.5 g saturated fat), 9 g carbohydrates, 0 g sugar, 250 mg sodium
Individual hummus packs have been popping up in the refrigerated section of convenience stores, which make for a quick and easy snack. Unfortunately, some of the popular brands come with nutrient-poor pretzels or pita chips. Our tip: Buy the individual hummus packs and a bag of baby carrots to eat with it. If your pack comes with pretzels, give them to a friend who isn't as carb-conscious.
Quest Bars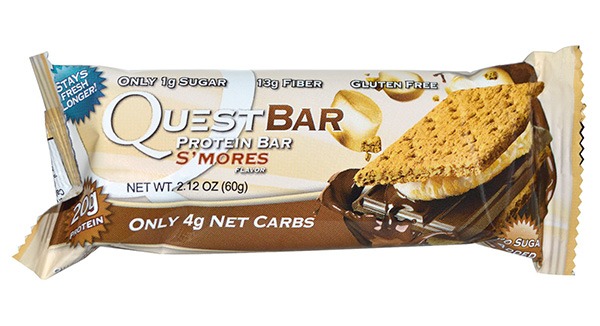 Quest Bar, S'mores: 180 calories, 8 g fat (2.5 g saturated fat), 1 g sugar, 20 g protein
A popular choice among weightlifters and fitness fanatics, Quest bars are a protein powerhouse. With a whopping 20 grams per bar, these tasty snack bars are perfect for weight loss, and sure to keep cravings and hunger at bay. Since the protein comes from whey, however, be wary if you are someone who doesn't digest dairy or whey very well.
Pro Tip: If Quest bars aren't available, opt for the more common KIND Bar. The Caramel, Almond and Sea Salt bars have 200 calories, 16 g fat, 3 g saturated fat, 5 g sugar and 6 g protein.
Pork Rinds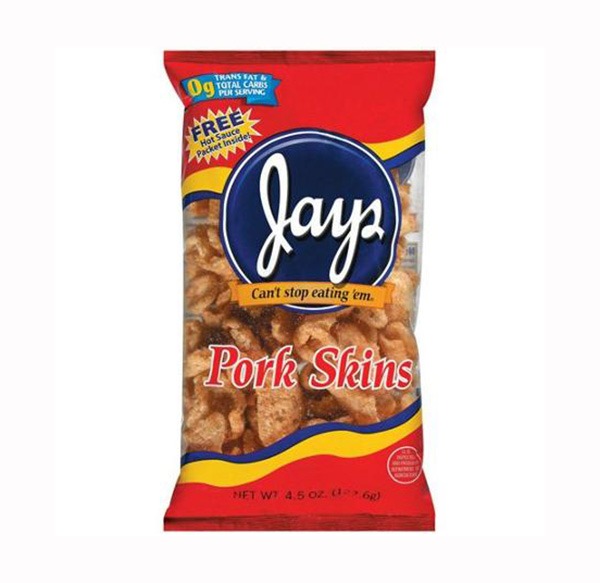 Jay's Pork Skins: 70 calories, 5 g fat, 2 g saturated fat, 230 mg sodium, 0 g carbs, 7 g protein
Sure, the Southern staple may not seem all that appealing—they are pieces of deep-fried pig skin, after all. But pork rinds are actually a great alternative to the carb-filled bags of potato chips and pretzels, especially if you are looking to eat something crunchy and salty on a higher-protein, lower-carb diet.
String Cheese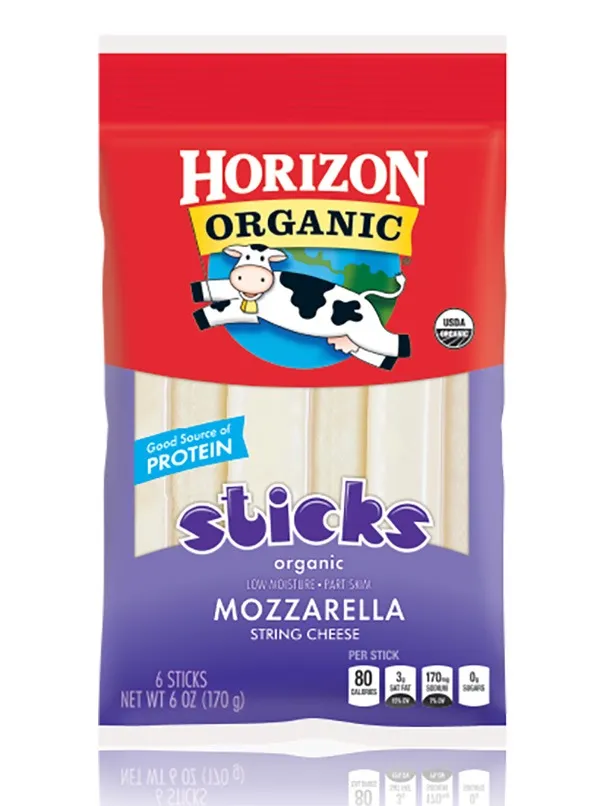 Horizon Organic Mozzarella String Cheese: 80 calories, 2 g fat (3 g saturated fat), 170 mg sodium, 8 g protein
String cheese is an awesome healthy snack idea, with a healthy portion of protein and calcium packed into each stick. Plus, it's super easy (and fun!) to eat when you are in a rush. Head to the refrigerated snack section at the convenience store, and look for low-fat mozzarella or Monterey Jack varieties.