6 High-Protein Ice Creams to Scream For
If you love ice cream but seriously need to keep that stomach fat under control, we've got the perfect list for of options for you! Add one of these high-protein ice creams to your shopping cart, stat!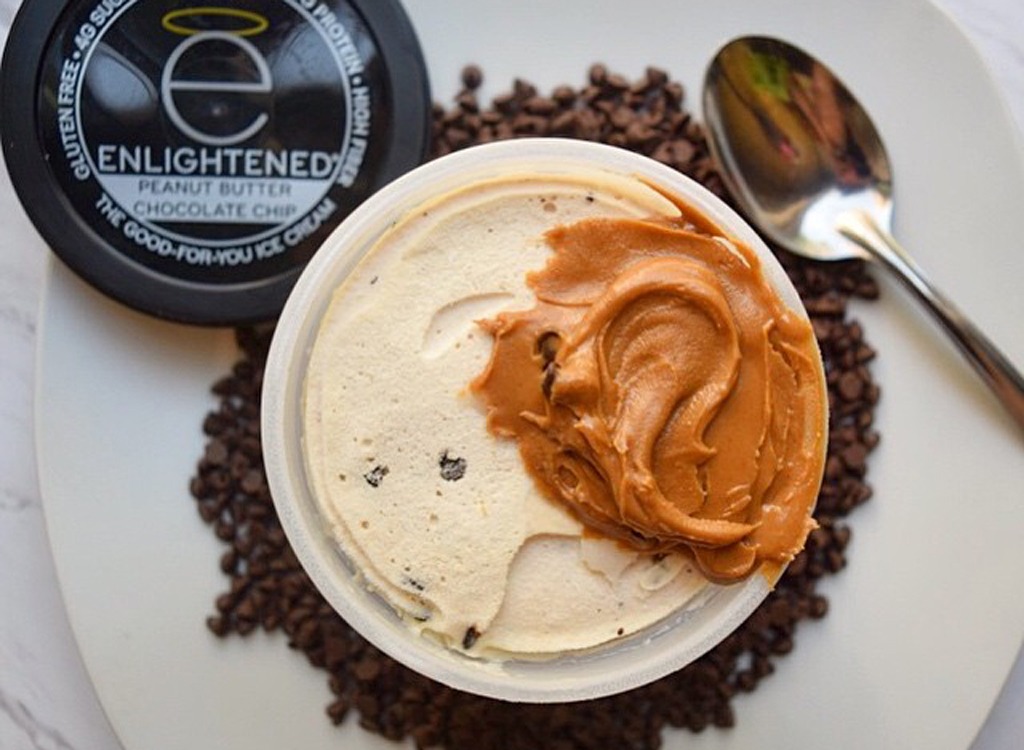 Earning lean muscle means hitting the weight room and, just as importantly, consuming an adequate amount of protein. In the midst of summer, however, those treacherous heat spells make a sweet ice cream cone sound way more tempting than a protein shake. There's good news, though! There are six companies out there that have made genius strides to marry your two needs into one product. The result? The ultimate list of high-protein ice creams!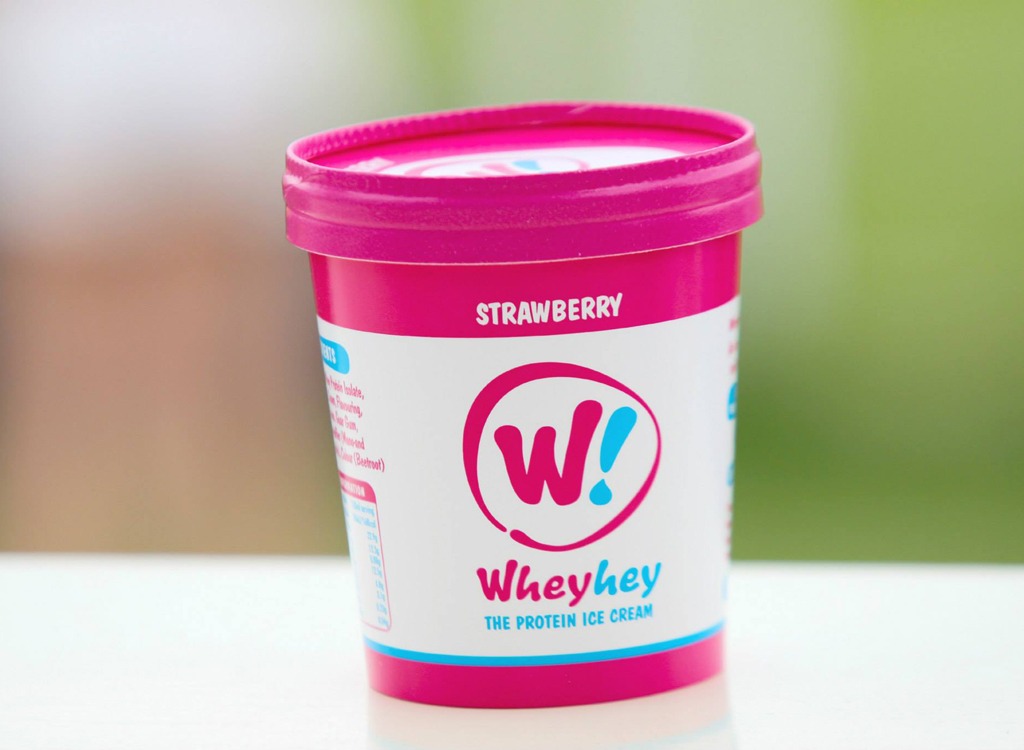 Wheyhey, a company originating in London, kicks off the list with its strawberry ice cream. Each individual carton is 500 ml, and just one serving, or 150 ml, contains a whopping 20.5 g of protein. And all for just 150 calories! Plus, it only contains 4.3 grams of fat and 0.8 grams of sugar. To give you an idea of just how low these numbers are, here is the nutritional information for 150 ml of Ben and Jerry's Cookie Dough ice cream: 320 calories, 18 grams of fat, 28 grams of sugar, and a measly 5 grams of protein.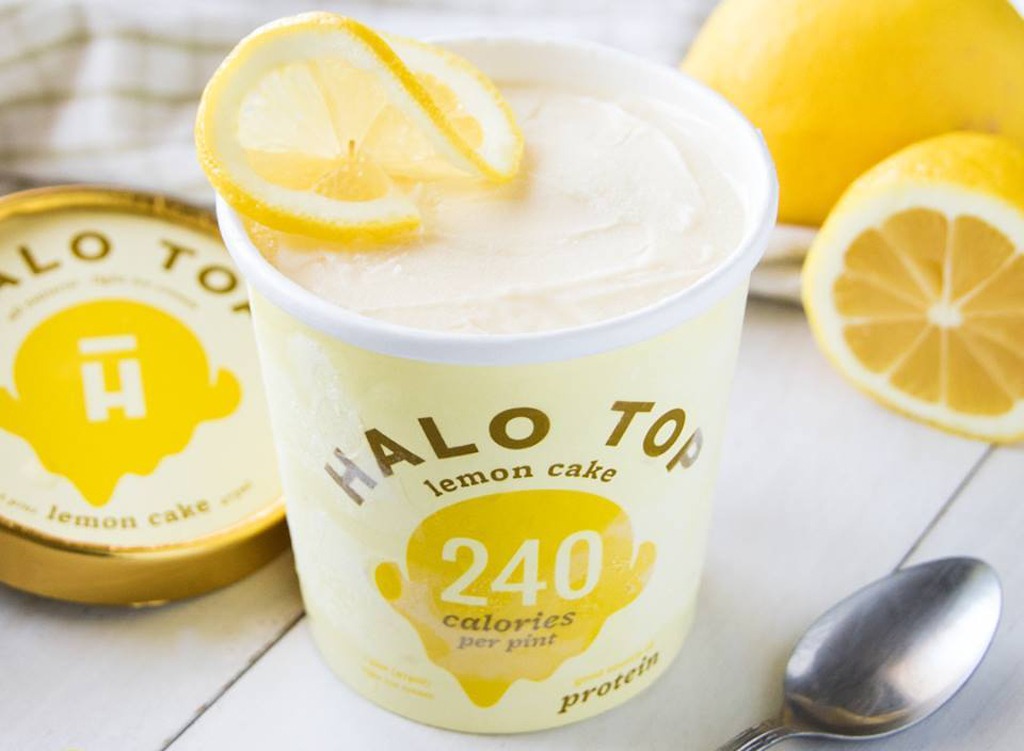 For once, the health halo is well-deserved and not a bad thing. This high protein ice cream may be the lowest calorie/carb/sugar cake and ice cream duo you'll ever lay your eyes on. The whole entire container contains 240 calories, 8 grams of fat, 16 grams of sugar, and 24 grams of protein. If that isn't enough to reel you in, maybe this extra perk will— all of Halo Top's products are entirely free of gluten and synthetic growth hormones.
ENLIGHTENED: Peanut Butter Chocolate Chip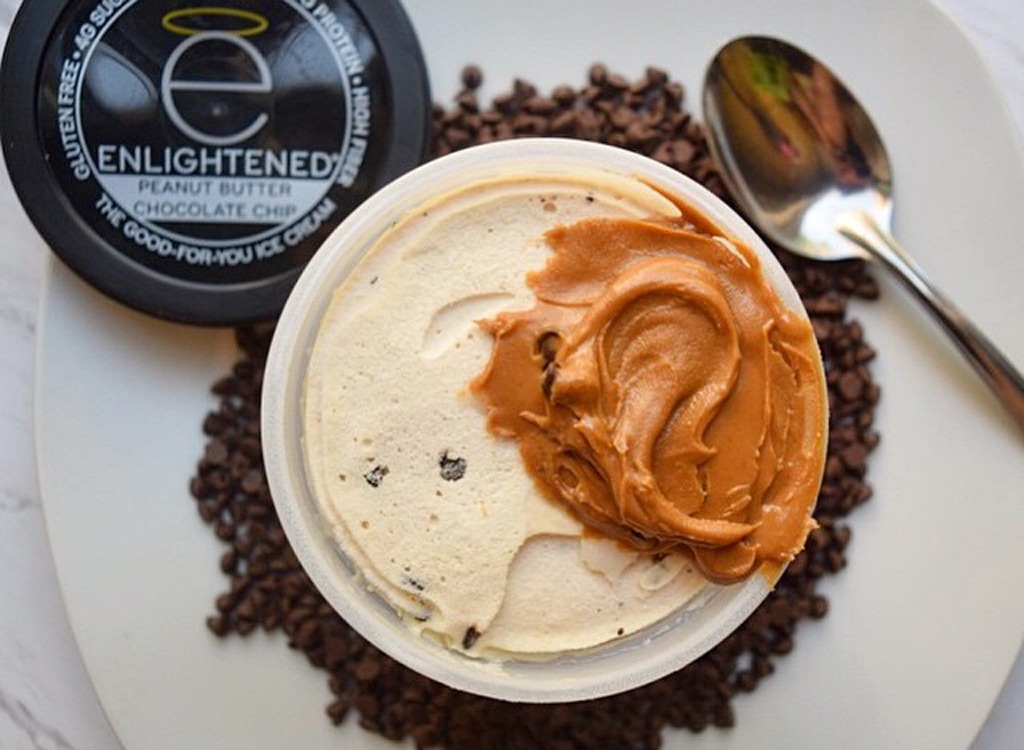 The classic nut butter that rocks in a sandwich paired with jelly also makes a killer appearance in a chocolate chip-laden ice cream. Just listen to this description: rich chocolate chips with creamy peanut butter ice cream. Mmm. Each container holds four half-cup servings, each clocking in at 100 calories, 4.5 grams of fat, 4 grams of sugar, and 8 grams of protein.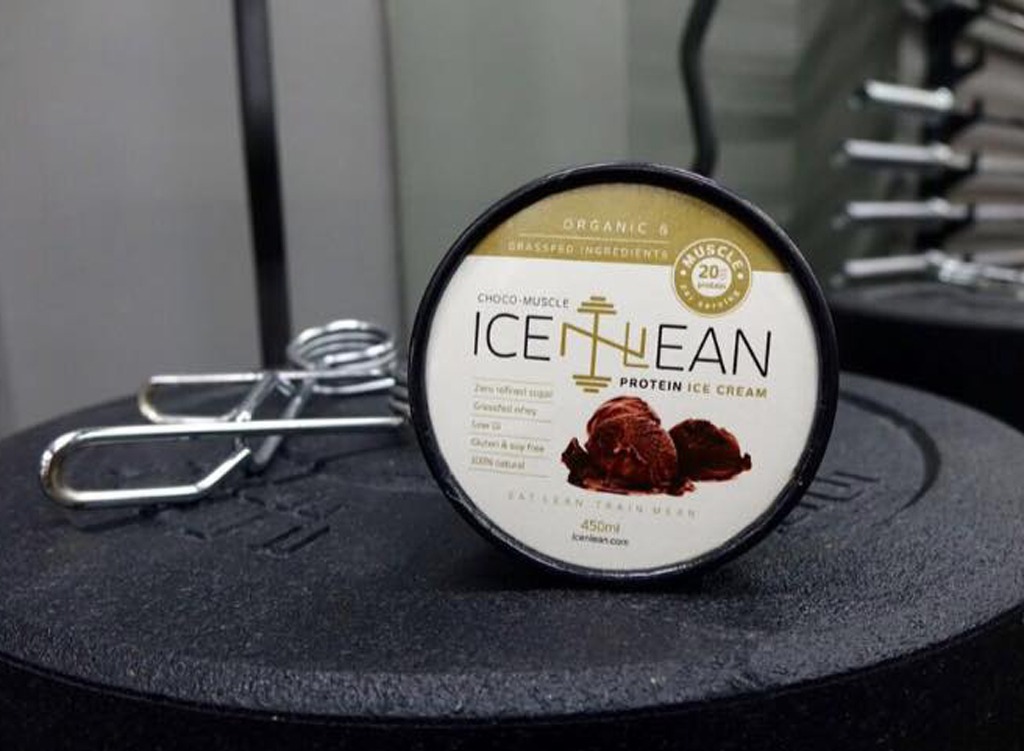 6254a4d1642c605c54bf1cab17d50f1e
For 198 calories, 9 grams of fat, and 8 grams of sugar, you receive 20 grams of protein from one of the best protein powders out there, grass-fed whey! This is a treat that all chocolate lovers will be able to appreciate.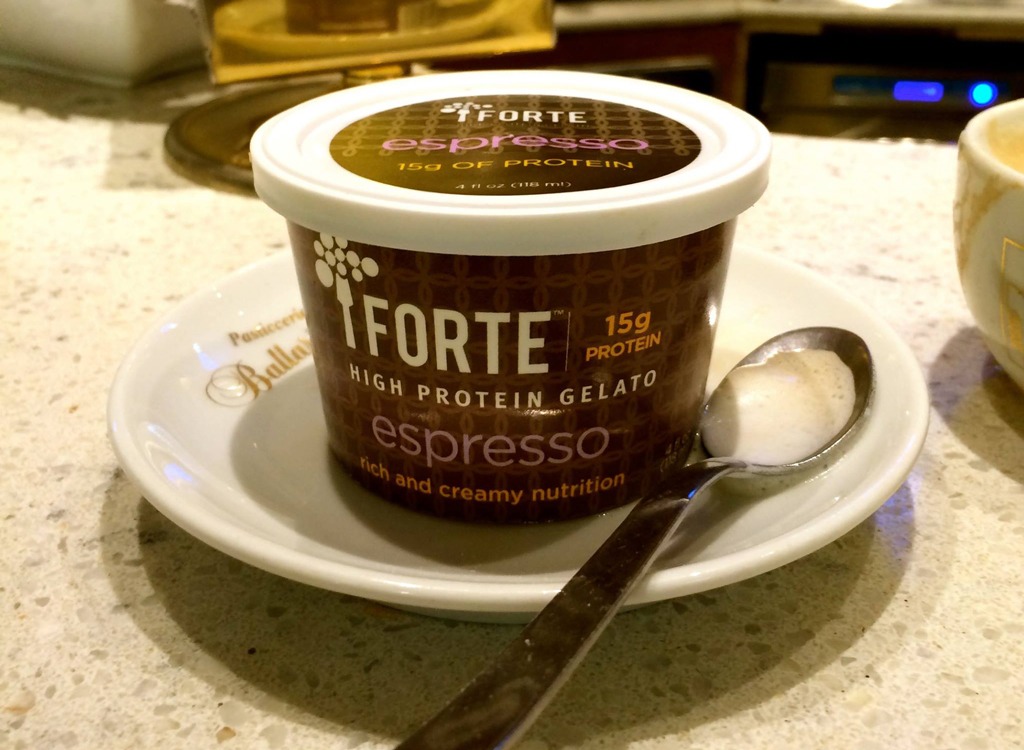 Only healthy fats comprise this four-ounce sweet treat. Made with only skim milk, cream, and milk proteins that are free of rBST, this ice cream relieves you of the fear that you could be pumping foreign hormones into your body. (Even the egg yolks used in the mix are cage-free and the cane sugar is FairTrade!) While each little container of 15 grams of protein only costs you 160 calories and 2.5 grams of fat, it does contain 18 grams of sugar. That's a bit high, but not too much damage will be done to your weight loss plan when eaten in moderation.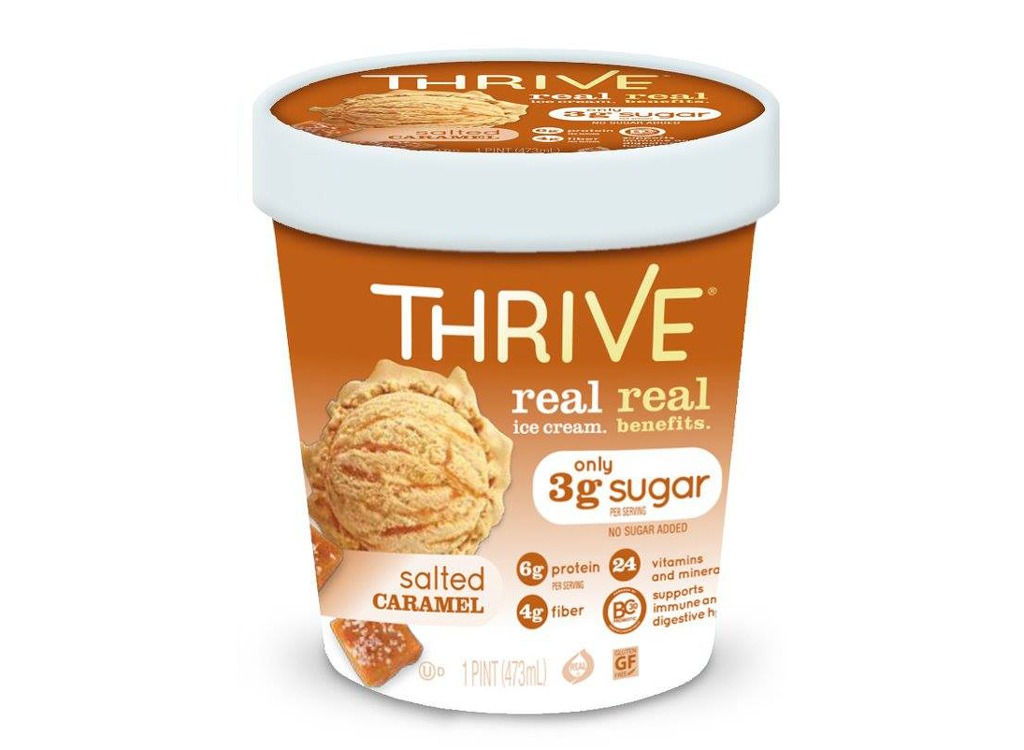 This one is a bit higher in sugar than the rest, with a half-cup serving amounting to 23 grams of the sweet stuff. It's also higher in calories and fat, with each serving being 200 calories and consisting of 8 grams of fat. On the plus side, this flavor has 9 grams of protein, which makes it the highest protein option out of all of Thrive's ice creams. Additionally, its nutritionals are still better than a half-cup of Haagen-Dazs' salted caramel gelato, which contains 280 calories, 17 grams of fat, 25 grams of sugar, and just 4 grams of protein.