11 Tips for Making the Perfect Homemade Hummus
Take this healthful emulsion to a whole new level with these simple hacks and impress yourself (or party guests!) with the creamiest, most scrumptious hummus. Ever.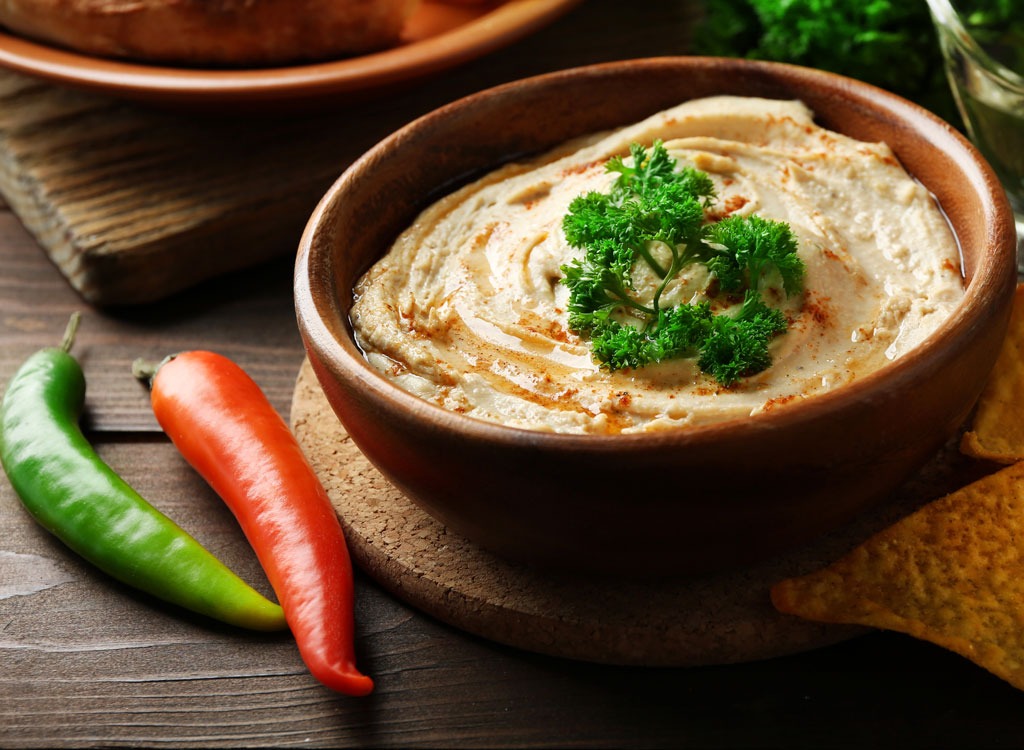 At Rosh Hashanah dinner recently, I found myself digging into a delectable parsley-pickle hummus rendition that took me half the dish, two generous pieces of challah bread, and three celery sticks to figure out it was actually hummus. (Now if only gefilte fish could transform that way…) It turns out there are so many hummus variations you can make with practically anything in your fridge—including those herbs, spices, and fresh veggies you were hoping to use before their expiration date arrived—and we're about to show you how!
Not only is hummus ultra creamy and delish, it boasts a great balance of protein, fiber, and healthy fats, which makes it an ideal substitute for nutritional nightmares like queso fresco and creamy ranch. And, to top it off, hummus is approved by nutritionists for helping you to ward off hunger pangs and stay slim. "What I've found to be my secret to staying on track is to always have healthy snacks ready and prepared," says Kristen Carlucci Haase, RD-N. "My favorite is hummus with a healthy dipper. I love carrots, bell peppers, and whole grain crackers."
Even better? It's actually very easy to skip the supermarket stuff and make your own homemade hummus. You'll just start off with a simple foundation of chickpeas, tahini, lemon juice, salt, and garlic. But the potential to go beyond the basics has been enormously underrated. While you can always turn to our guide on The 22 Best and Worst Popular Hummus Choices, we think you'll be happy you dipped into these D.I.Y. tips!
First, How to Create the Classic Version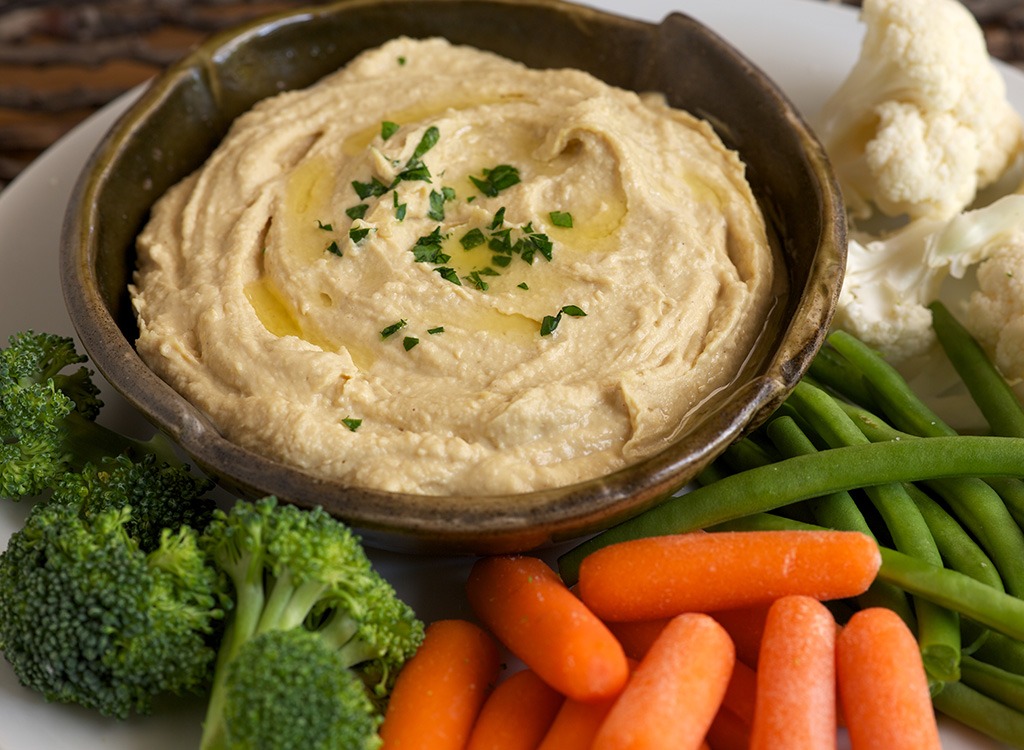 Here, we'll share the tips and tricks on how to perfect the traditional hummus recipe—no chef required!
Pick Your Chickpea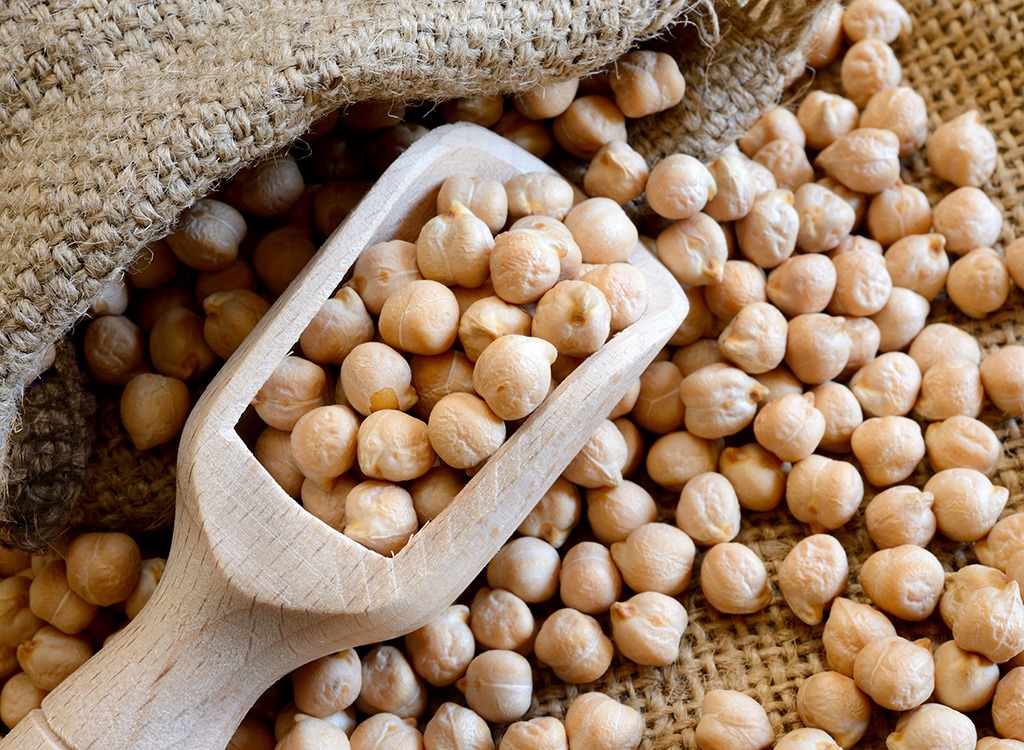 Canned or dried? Well, if you're going for perfection in the form of finger lickin' goodness and have time to pop the pulses in a bowl and soak them overnight, use dried. But if you like to save time, forgot to soak them before you hit the sack, or if your SO's family just invited themselves over last minute, then grab that can of garbanzo beans in your pantry and get to it!
Invest in a Good Food Processor or Blender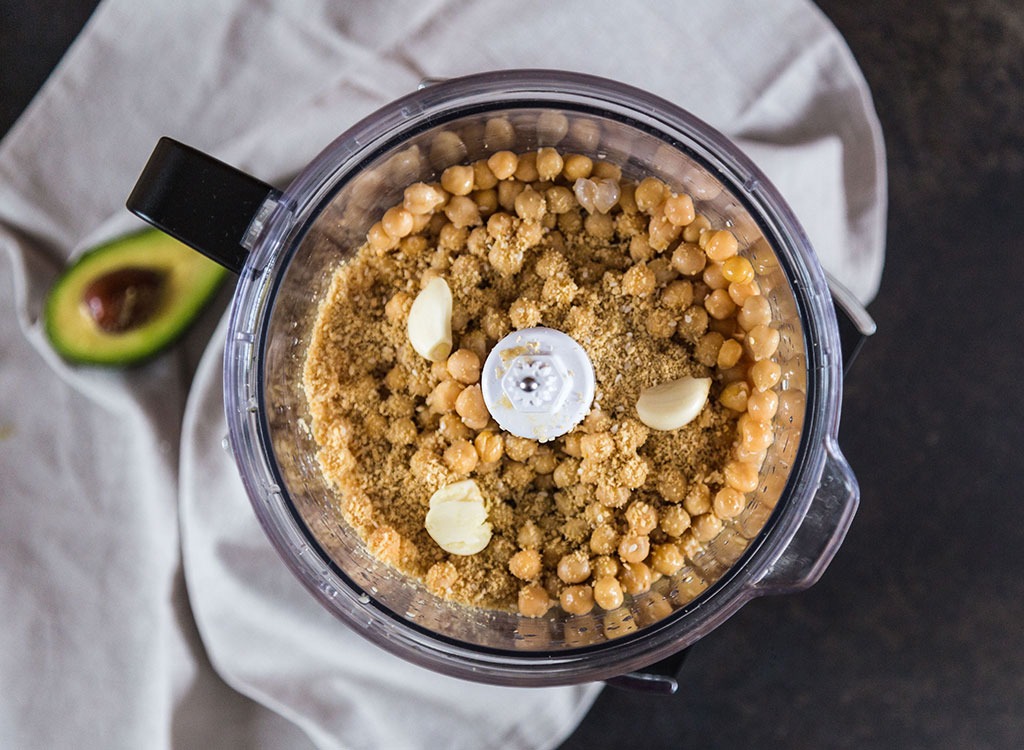 For achieving the perfect creamy consistency, you're going to want to invest in a good food processor or blender. While blenders work just fine, food processors have larger blades that can take on all the solid ingredients that some blenders just can't handle. High-processing blenders like Ninja and Vitamix can get the job done, but before you break your piggy bank on home appliances, check out these best blenders for every budget.
Start With Quality Ingredients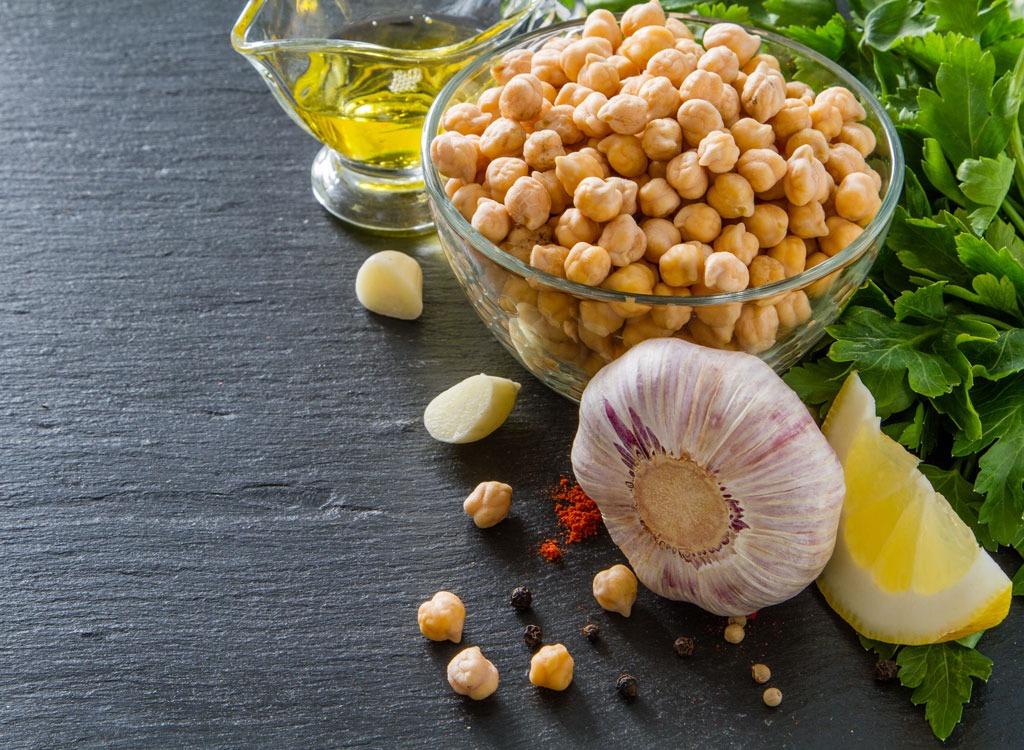 You only need a handful of ingredients to make a delightful hummus, so why not use the best quality fixings you can find? Wholesome, organic ingredients will result in a tastier, healthier hummus. So, instead of using the bottled concentrated stuff, use freshly squeezed lemon juice to lend your blend that freshness and zest. And while you're at it, swap garlic powder for fresh garlic. Raw garlic has an antibiotic compound called alliin that transforms into allicin when chewed, crushed, and chopped (or blended!). The best part? Its antimicrobial and anti-inflammatory effects can help you fend off ear infections and skin rashes, while also shedding the stomach fat fast!
Soak The Chickpeas Overnight…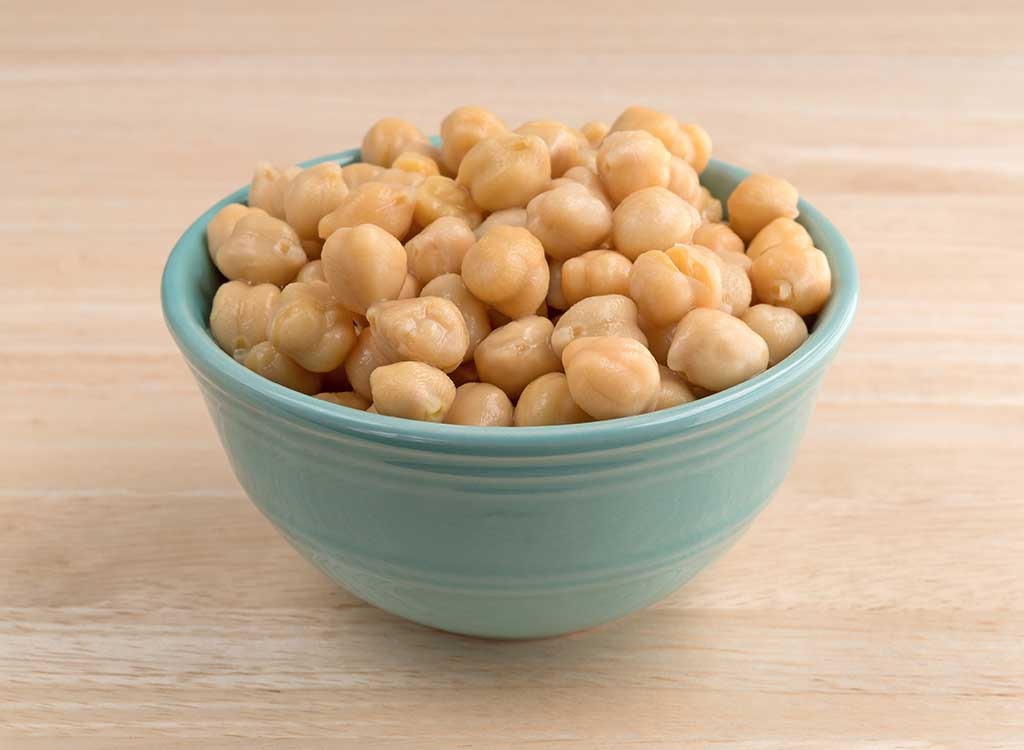 If you're using dried chickpeas, soaking them in water overnight will soften the pulses enough to lend your hummus an ultra-velvety texture. Adding a teaspoon of baking soda to the mix ensures your hummus results in silky smooth perfection. After their overnight soak, rinse and then pop the peas in a pot of water and cook them on a low flame until they're soft enough to be mashed with your fingertips (this should take anywhere between 45 to 90 minutes). Adding a sprinkle of baking soda while the chickpeas are cooking will separate them from their skins, which should then be discarded. If you're using canned chickpeas, skip this step and the next one altogether and proceed to add all the ingredients into the food processor or blender.
…And Keep the Liquid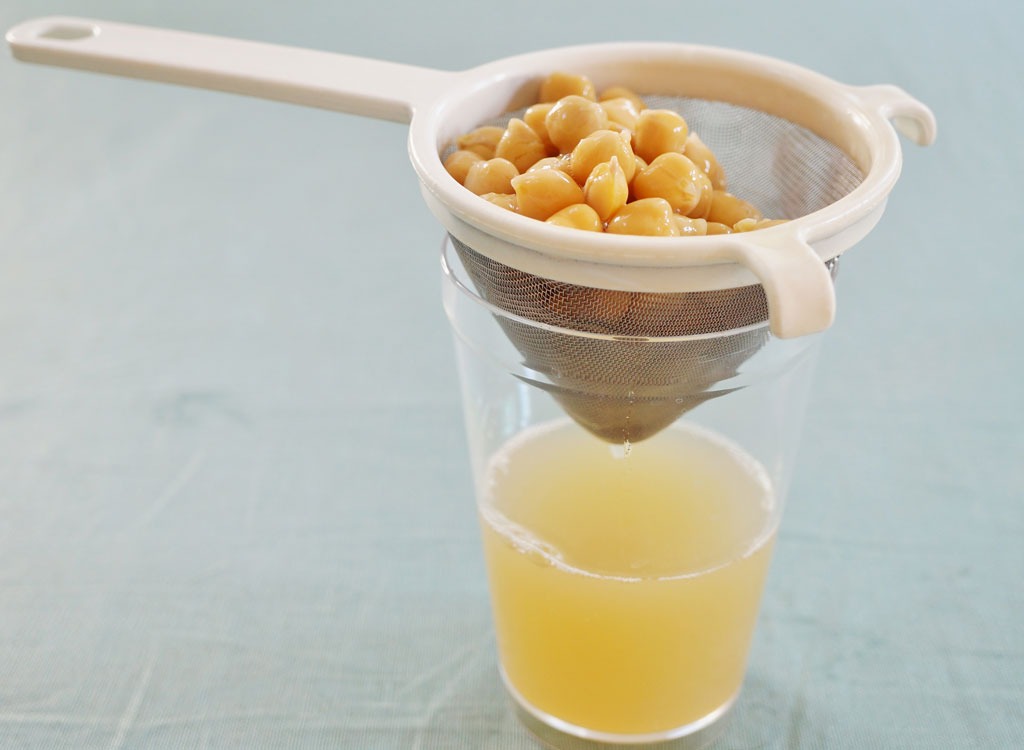 You're going to want to keep the water in which the chickpeas soaked for when you're blending all the ingredients. Using the chickpea solution (dubbed "aquafaba") rather than plain H2O will lend your dip a more concentrated flavor, which we're all for! Once you add all the ingredients to the food processor or blender, add a little of the liquid and let it rip. Continue slowly pouring in the liquid bit by bit until you've reached the desired consistency. Then add a bit more, because hummus tends to thicken once it's stored.
Make Tahini the Star of the Show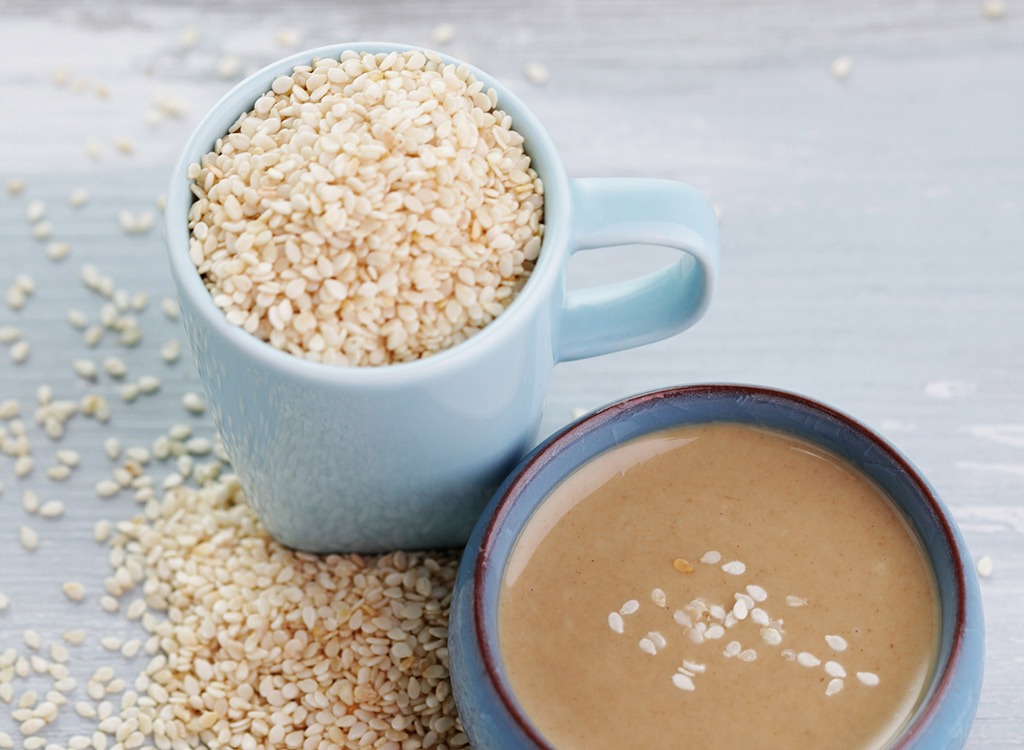 While many self-proclaimed chefs like adding olive oil to the mix, the traditional recipe calls for blending all the ingredients with tahini—and only using a quality EVOO to garnish before serving. Since tahini (a paste made of ground toasted sesame seeds) is fatty and flavorful enough, pouring olive oil into the blender only adds unnecessary fat calories. And besides being super rich, "tahini is loaded with tons of healthy nutrients like copper, which helps maintain anti-inflammatory and antioxidant responses in the body. It also provides six percent of the day's calcium in just one tablespoon," says Willow Jarosh, MS, RD. Speaking of fighting inflammation, load up on these 30 Best Anti-Inflammatory Foods during your next supermarket stop.
Next, Dress It Up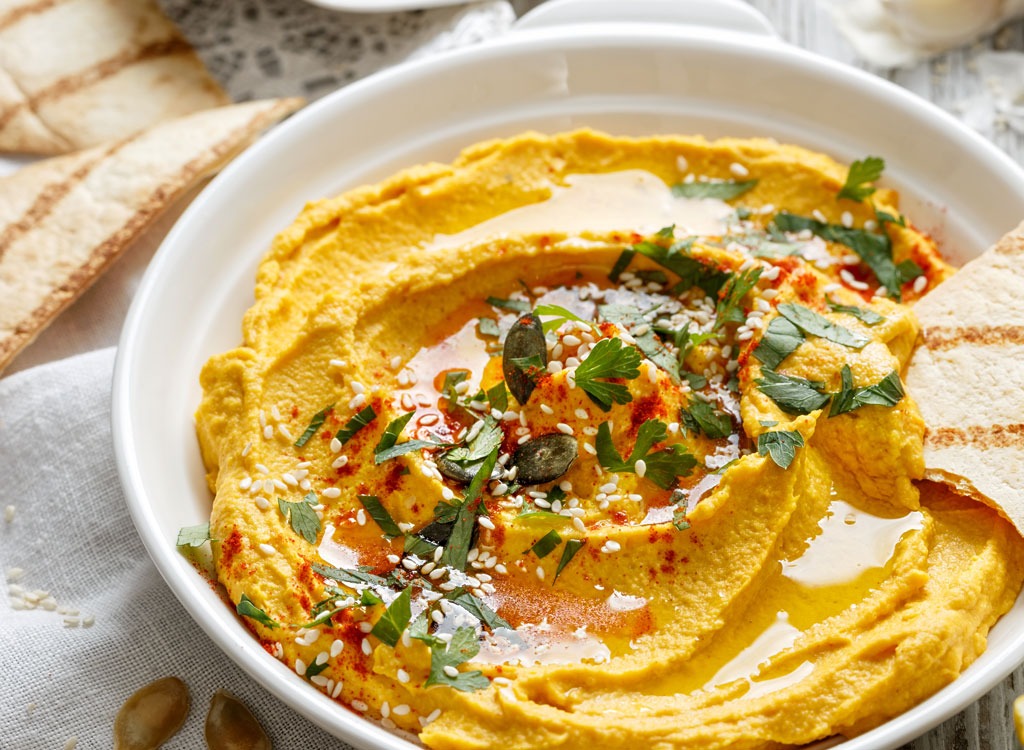 Getting creative with your hummus by adding your favorite healthy fix-ins is a great way to spruce up the dip. Just when you thought hummus couldn't get any better!
Add Some Heat
Skip the sriracha, which typically has a ton of unpronounceable additives and a high sugar and sodium content. Instead, dusting fiery spices like cayenne and chili pepper powder onto your hummus will lend it a whole lot of bite and health benefits. Capsaicin, the compound that gives piquant peppers their sought-after heat, has been linked to everything from preventing cardiovascular disease to decreasing appetite and boosting metabolism.
Pair Parsley and Pickles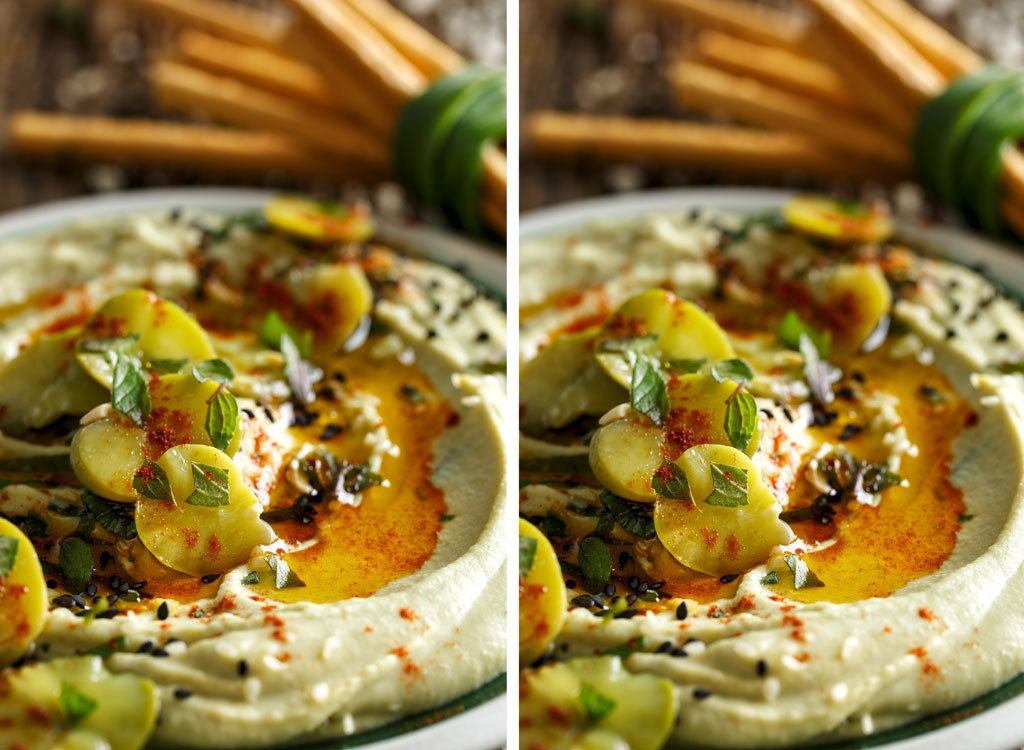 6254a4d1642c605c54bf1cab17d50f1e
As the foundational ingredients churn away, try adding sprigs of fresh parsley for a dose of nutrients and a fresh hue. Parsley, a severely underrated superfood, boasts 200 percent of your daily requirement for vitamin K, which is essential for bone support. Some studies go as far as showing that parsley is actually more nutrient-dense than renowned leafy greens like romaine lettuce, kale, or dandelion greens. Top off your dip with sliced pickles for a satisfying crunch.
Blend in Roasted Red Peppers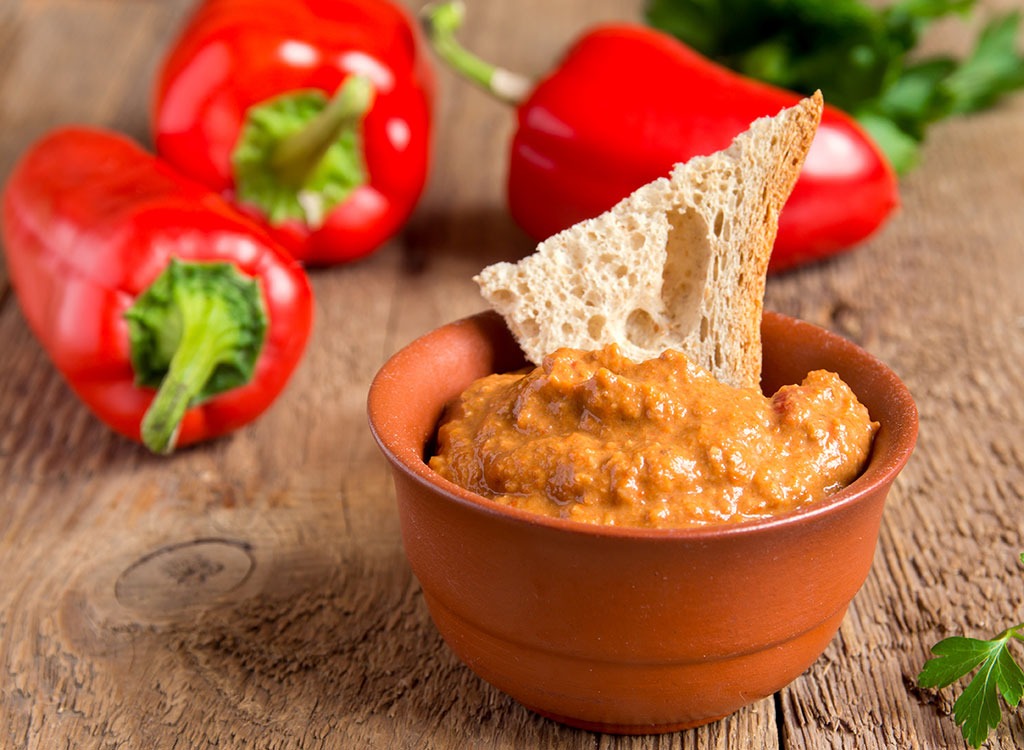 Red bell peppers aren't just for dipping into hummus. Naturally sweet, this crunchy veggie is even tastier when charred to perfection. Plus, red bell peppers are packed with vitamins A and C, which are essentials for maintaining youthful skin. "I eat red bell peppers nearly every day. One medium pepper actually contains more vitamin C than an orange," says Lori Zanini, RD, CDE. After you've roasted the peppers and blended them into the hummus, try garnishing the dip with kalamata olives for the most taste-tantalizing sweet-salty combo. (Psst! We like this recipe by Crème de la Crumb.)
Add Basil and Sundried Tomatoes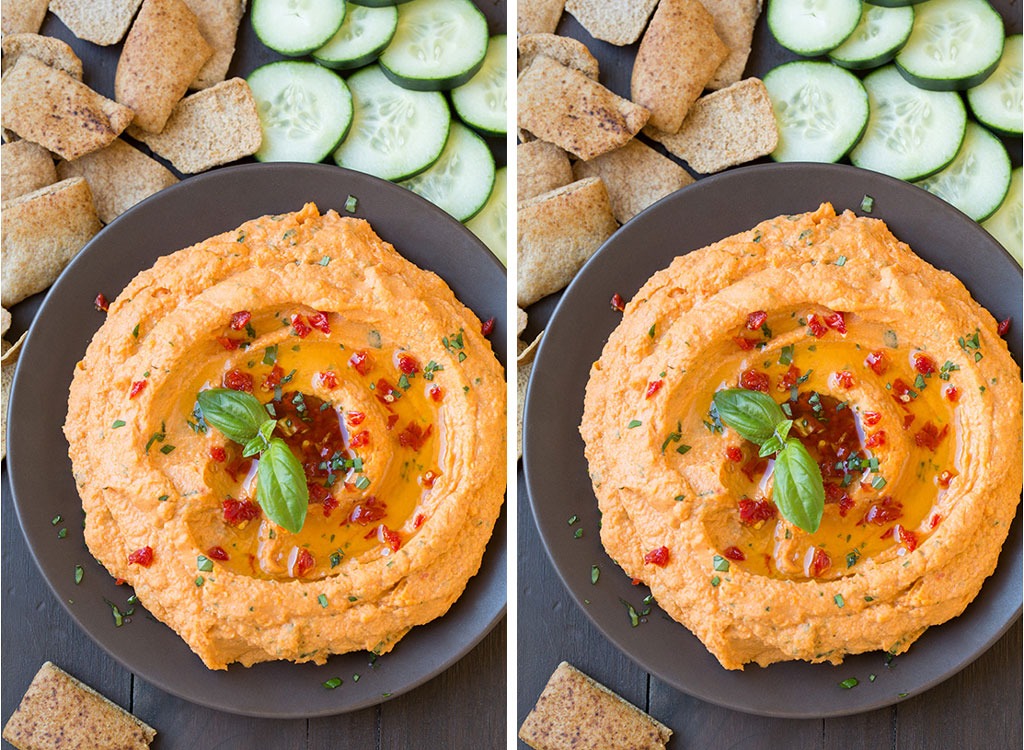 If you thought this dish couldn't get any more Mediterranean, think again. Robust sundried tomatoes and sweet fresh basil wed in absolute hummus bliss. Plus, the red and green hues complement each other beautifully, making this rendition a total feast for the senses. (We like this recipe by Cooking Classy.)
Make Guaca-Hummus
Last but not least, here's another idea for the avocado-obsessed. Combine the two creamiest, yummiest dips and what do you get? Something we'd like to coin as guaca-hummus, AKA, the tastiest dip hybrid ever. Simply add fiber-filled avocado chunks with cilantro and a few dashes of cumin while the hummus is blending, and watch how the texture turns even smoother and richer. Serve with whole-grain pita chips or sliced veggies for the perfect afternoon pick-me-up. And to keep that smile on your face, dig into these 13 Mood-Boosting Snacks to Make Your Day Better!
April Benshosan
April is a born-and-raised Brooklynite who has a passion for all things health, wellness, and tastebud-related.
Read more about April