14 Amazing Secrets of Shopping at Hy-Vee
These Hy-Vee hacks will transform your weekly grocery trip.
Midwesterners know that at Hy-Vee, there's "a helpful smile in every aisle." Turns out, there's a lot going on behind the aisles, too. The mega-popular grocery store has 246 locations across eight states: Iowa, Illinois, Missouri, Kansas, Nebraska, South Dakota, Minnesota, and Wisconsin. Set to celebrate its 90th anniversary this year, Hy-Vee is an industry leader, innovating far beyond typical grocery-store fare. They've made a multitude of fresh partnerships, are constantly cutting incredible deals, and have divulged fun-facts for days. Read on for everything you need to know about Hy-Vee.
HyChi is delicious and incredibly affordable.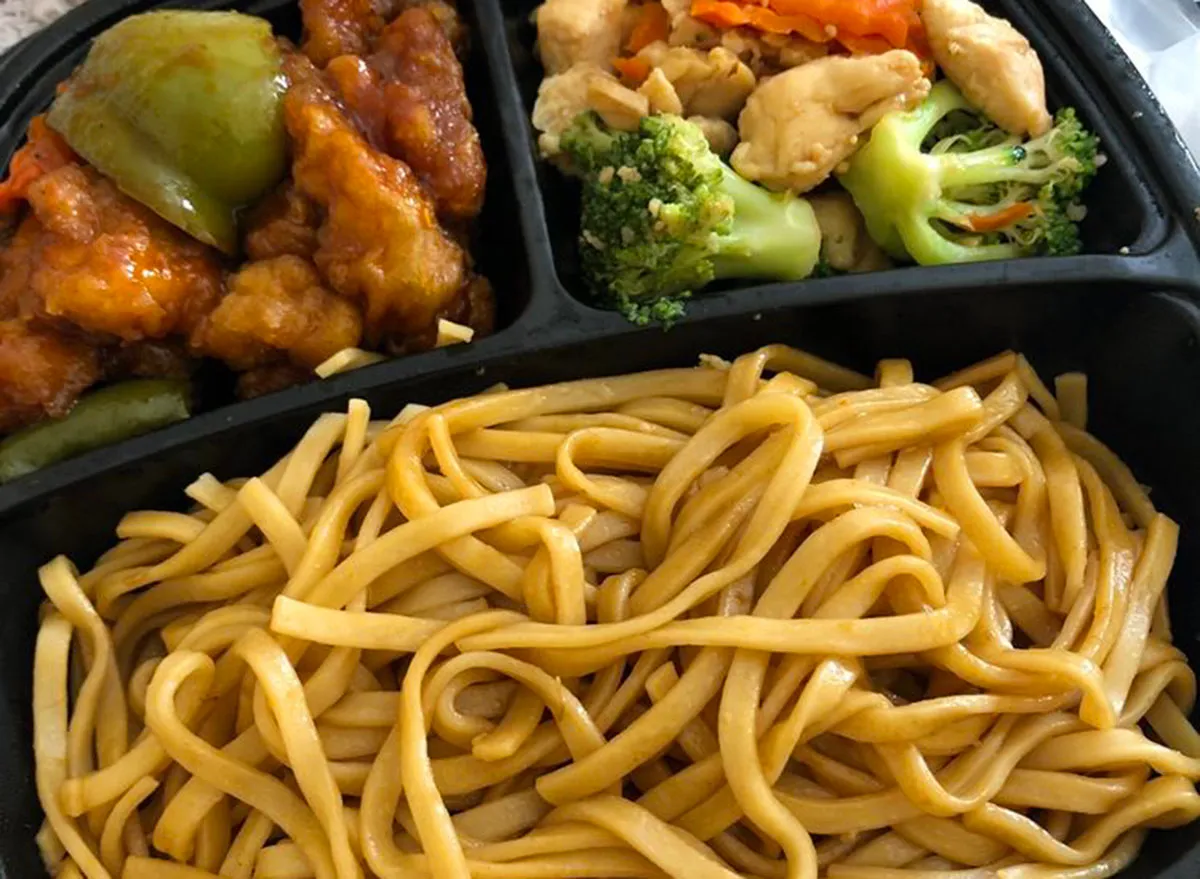 Hy-Vee's home-cooked Chinese cuisine is all-you-can-eat every Friday from 4 to 7 p.m. For just $8, you can fill your plate and satisfy your palate. For an even bigger bargain, hop on their "Dinner for 4" deal, where you can snag four pints of entrées, two pints of rice or lo mein, four egg rolls, and four crab rangoons for $19.99. Of course, you'll also can't forget the most important part: four fortune cookies.
Every Thursday, they've got your steak dinner covered.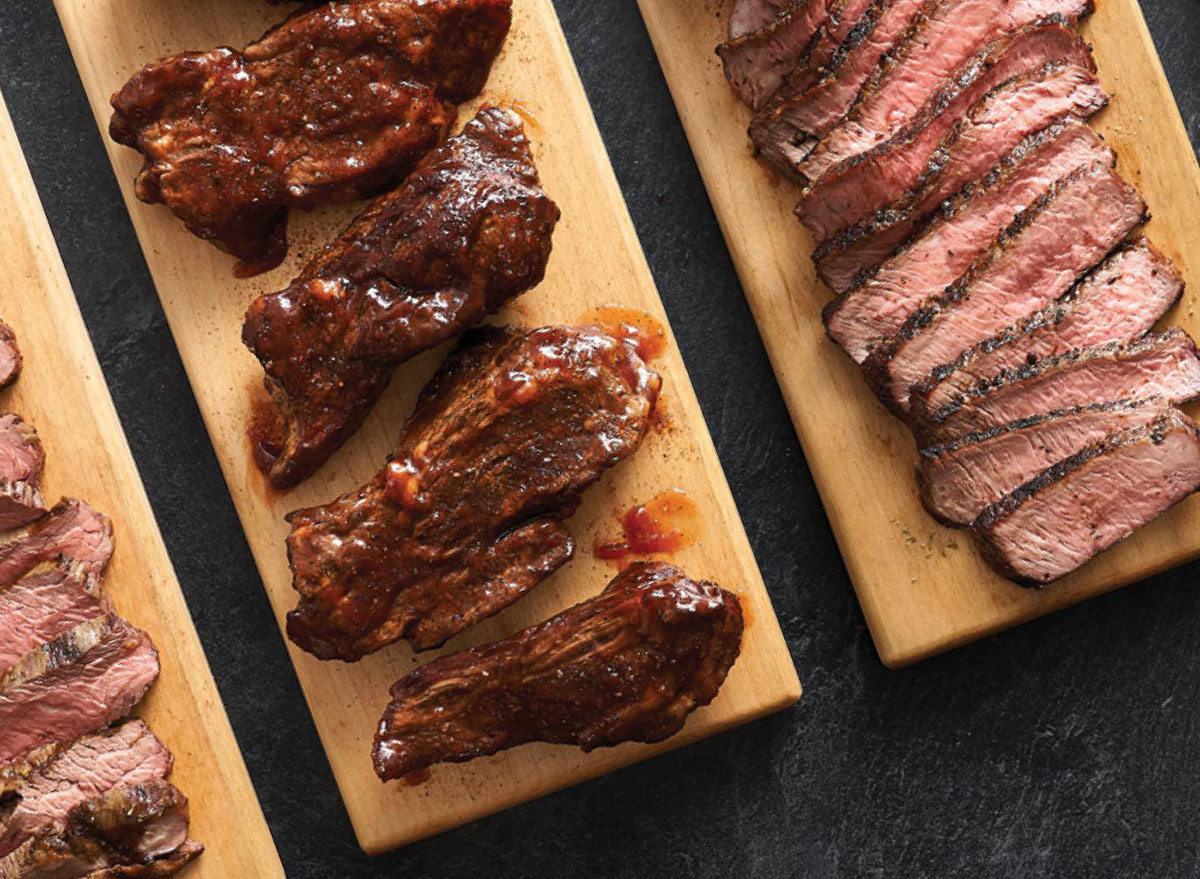 Don't feel like cooking your own steak? If you live near a Hy-Vee, just pop by with $8 on any Thursday from 4 to 7 p.m. They'll serve up a piece of steak, a baked potato, garlic toast, and either green beans or corn.
Don't forget your vitamins!
After snagging a steak, head over to the pharmacy section of Hy-Vee and take advantage of the BOGO 50 percent off deal. That's right: every Thursday, all Hy-Vee HealthMarket vitamins are buy one, get one 50 percent off.
Hy-Vee is all over their Twitter game.
If Chinese food, steak, and vitamins don't do it for you, the best place to scout other deals is arguably Hy-Vee's Twitter page. With multiple witty tweets a day about several different deals, this account is definitely worth a follow.
Go in February for a free biometric screening.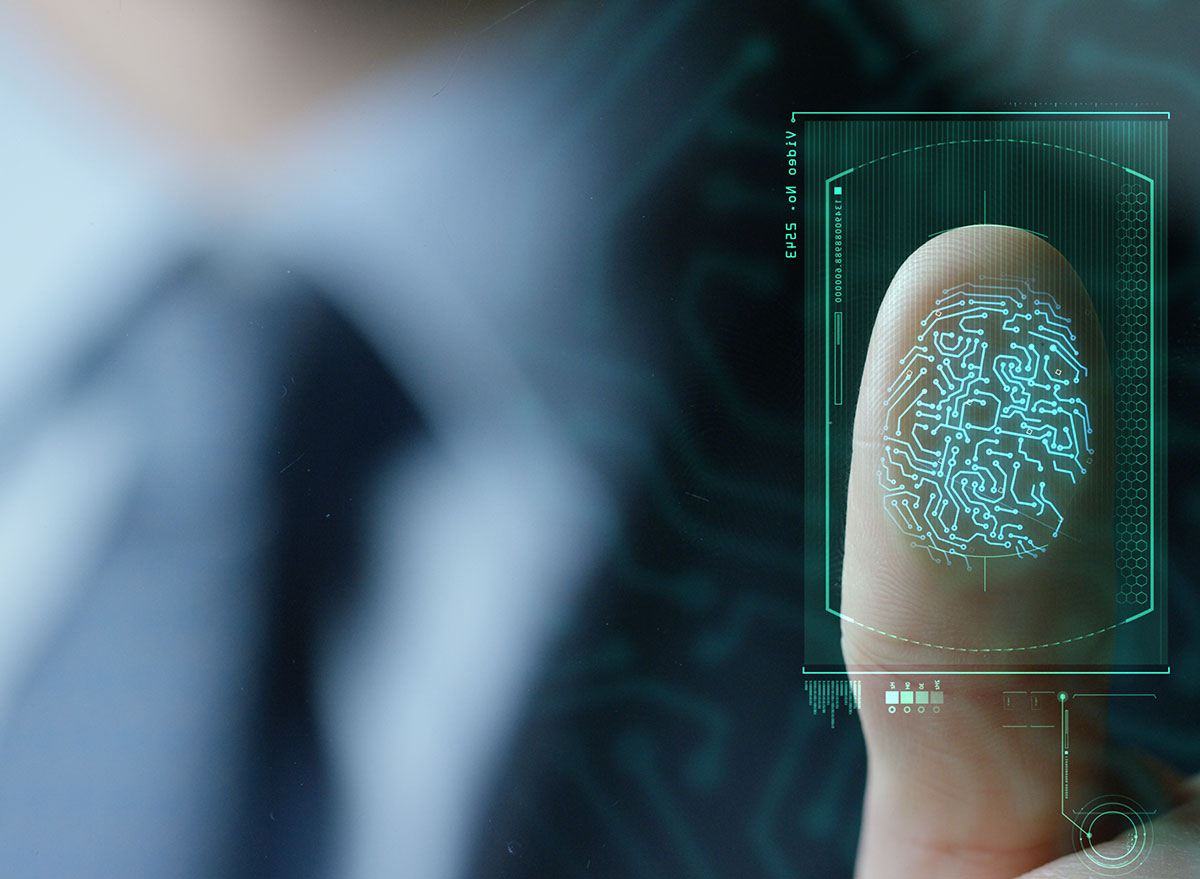 For three years in a row now, Hy-Vee has offered free in-store biometric screenings in honor of Heart Health Month. Throughout February, their on-staff dieticians tour 91 different Hy-Vee locations in "Healthy You Mobiles" and screen customers everywhere. Book an appointment at your local Hy-Vee!
Hy-Vee's emphasis on health doesn't end in February.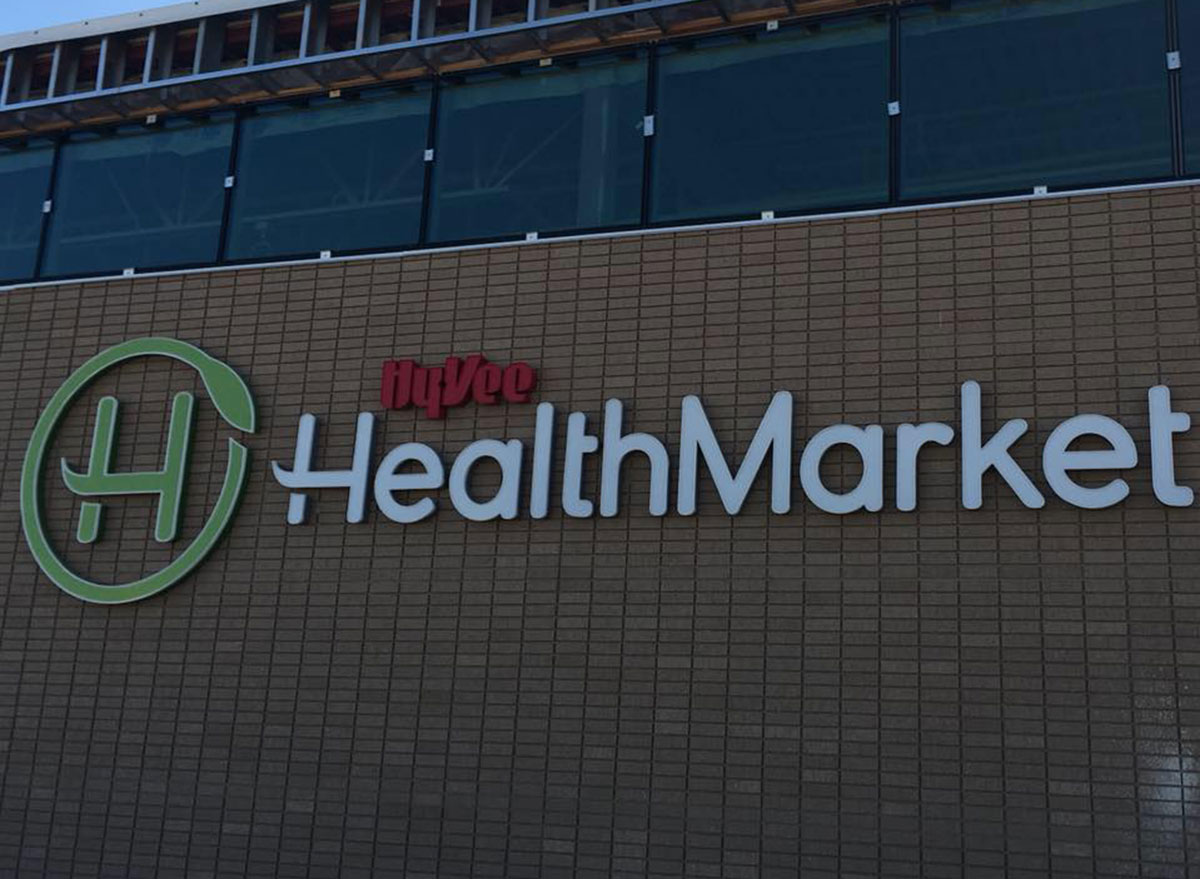 The grocer made several strides towards promoting customer health. They launched their HealthMarket brand, hired in-store dieticians at multiple locations, and regularly release balanced meal ideas for their consumers. A couple of years ago, the grocer took health to another level and partnered with Orangetheory Fitness to host classes onsite.
One Hy-Vee even has a fitness center inside!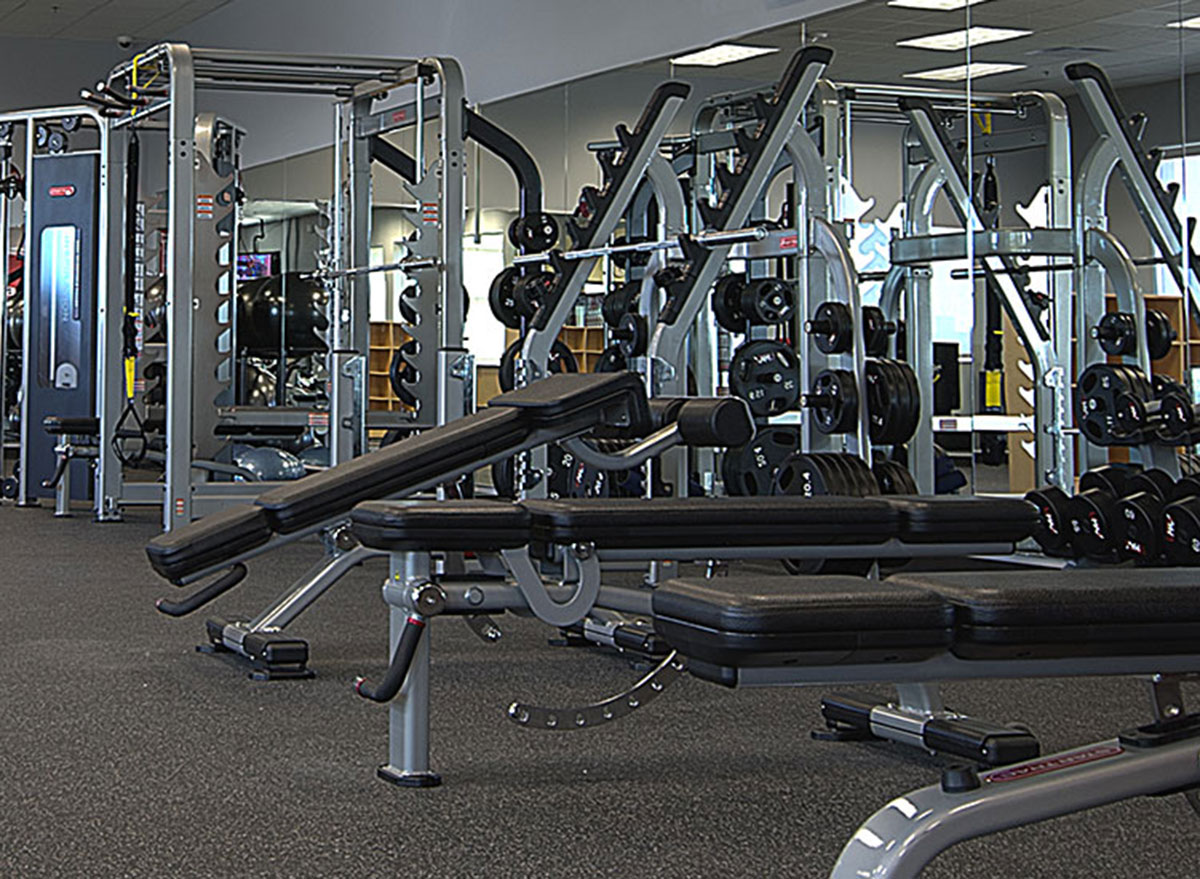 We are all about running errands in athleisure, and this Hy-Vee fitness joint makes that entirely excusable. Crush your workout and then crush your grocery list, all in the same place. Located inside a Hy-Vee in Des Moines, Iowa, the gym is open 24 hours a day, 7 days a week, 365 days a year.
The biggest Hy-Vee is in Illinois.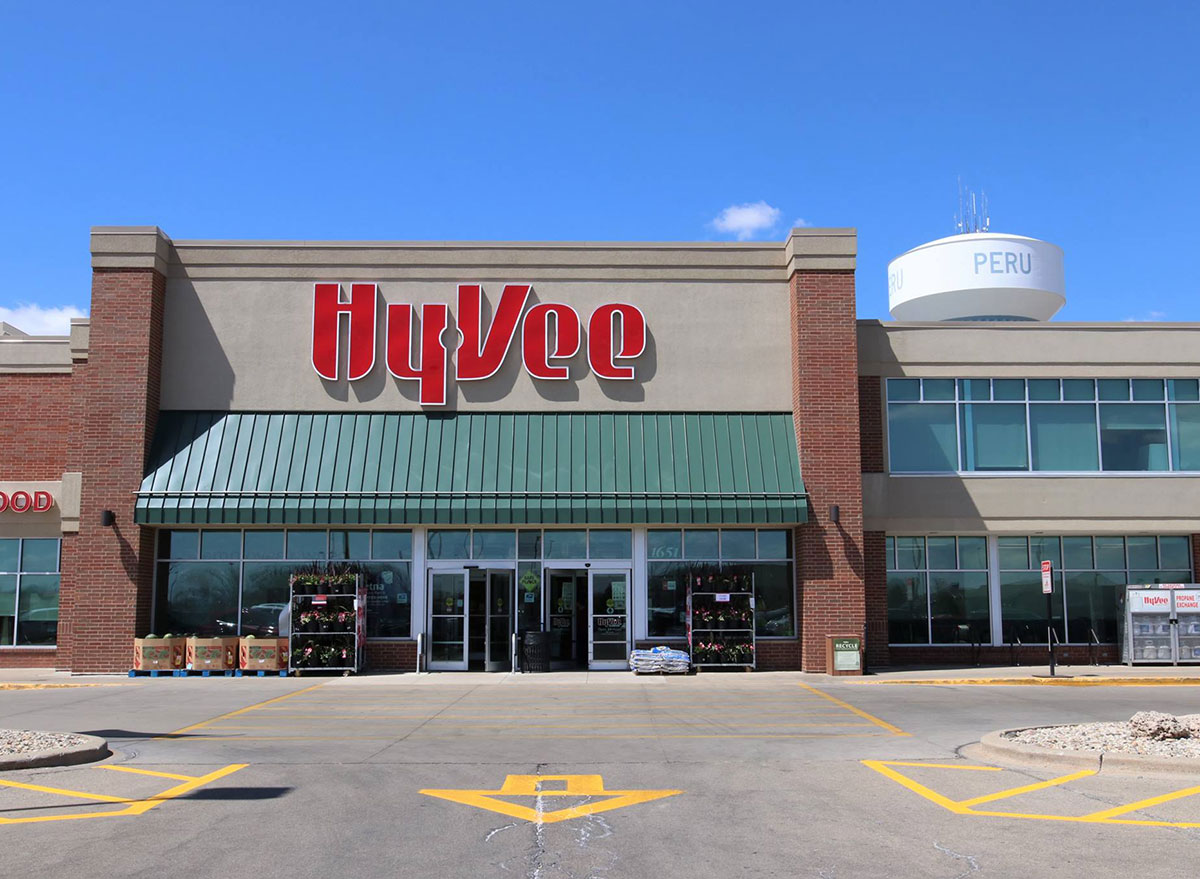 Standing on 108,000-square-feet in Bloomington, Illinois, this Hy-Vee employs 600 people and sells almost 55,000 products. Beyond product, this giant grocer has in-store dry cleaning and postal services, on-site chefs and demonstration stations, and both a restaurant and a bar. Time for a road trip to Bloomington? We think so.6254a4d1642c605c54bf1cab17d50f1e
"Hy-Vee" is actually an abbreviation of its founders' names.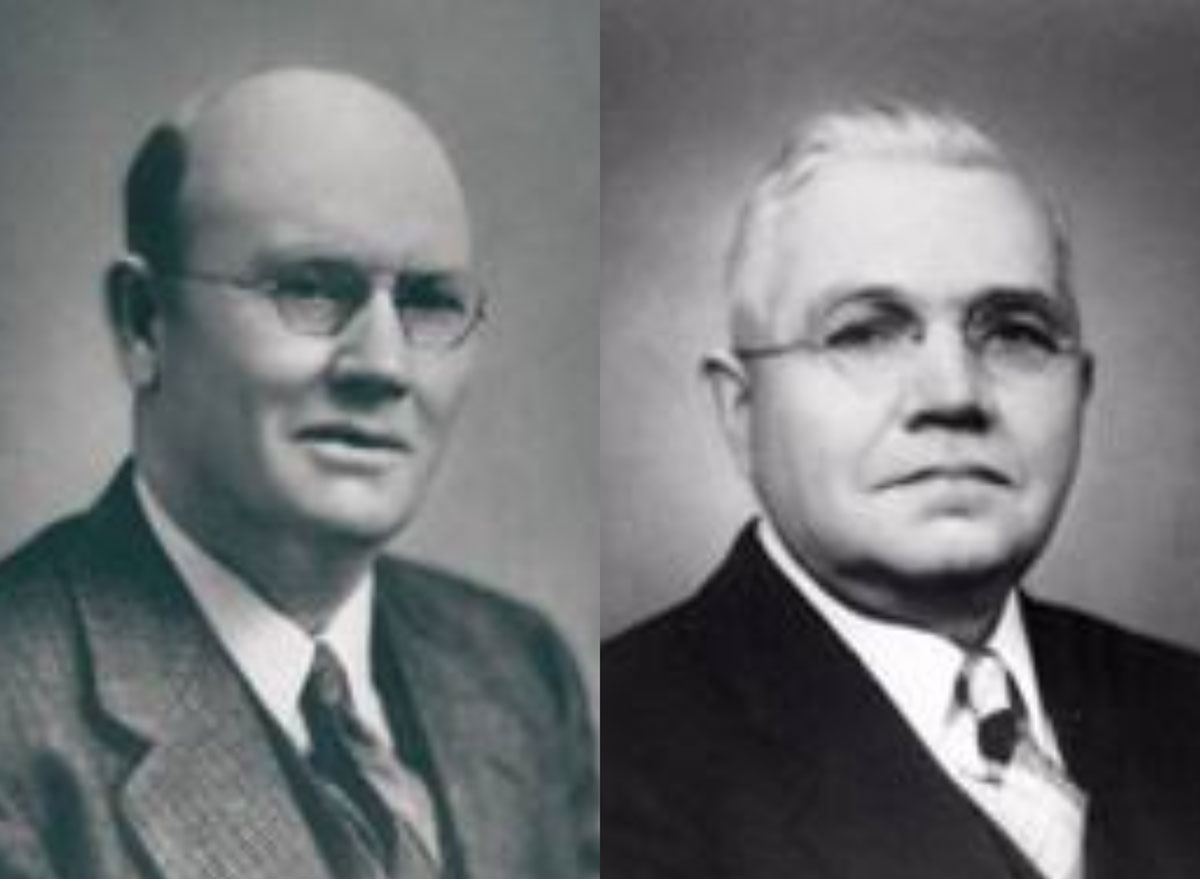 Before it was a midwestern household name, Hy-Vee was just a humble operation started by Charles Hyde and David Vredenburg. The business partners called an early version of their store "Hyde & Vredenburg, Inc.," but renamed it Hy-Vee in 1953. Definitely less of a mouthful.
Hyde and Vrendenburg worked together for most of their lives.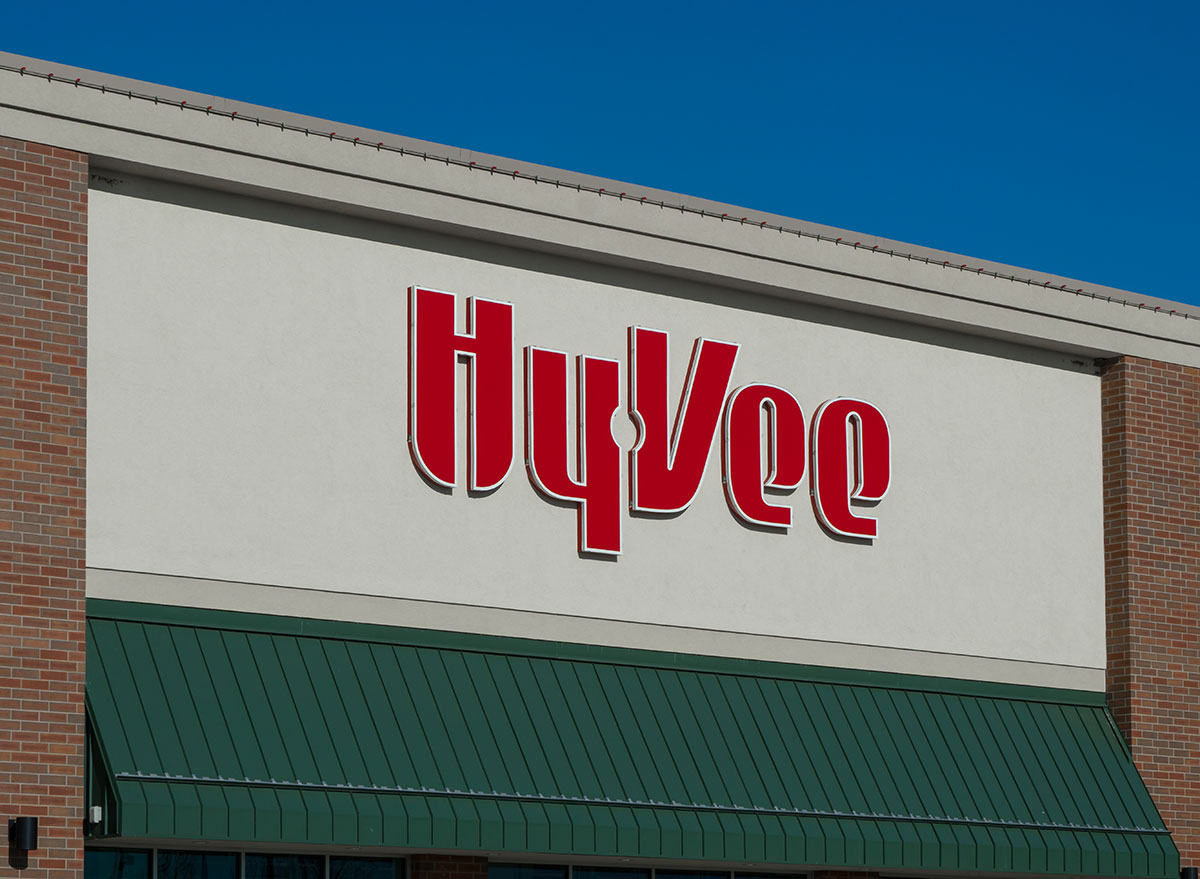 The dynamic duo started running grocery stores together in different capacities as early as 1921, although the official Hy-Vee anniversary dates back to 1930.
The grocery store is employee-owned.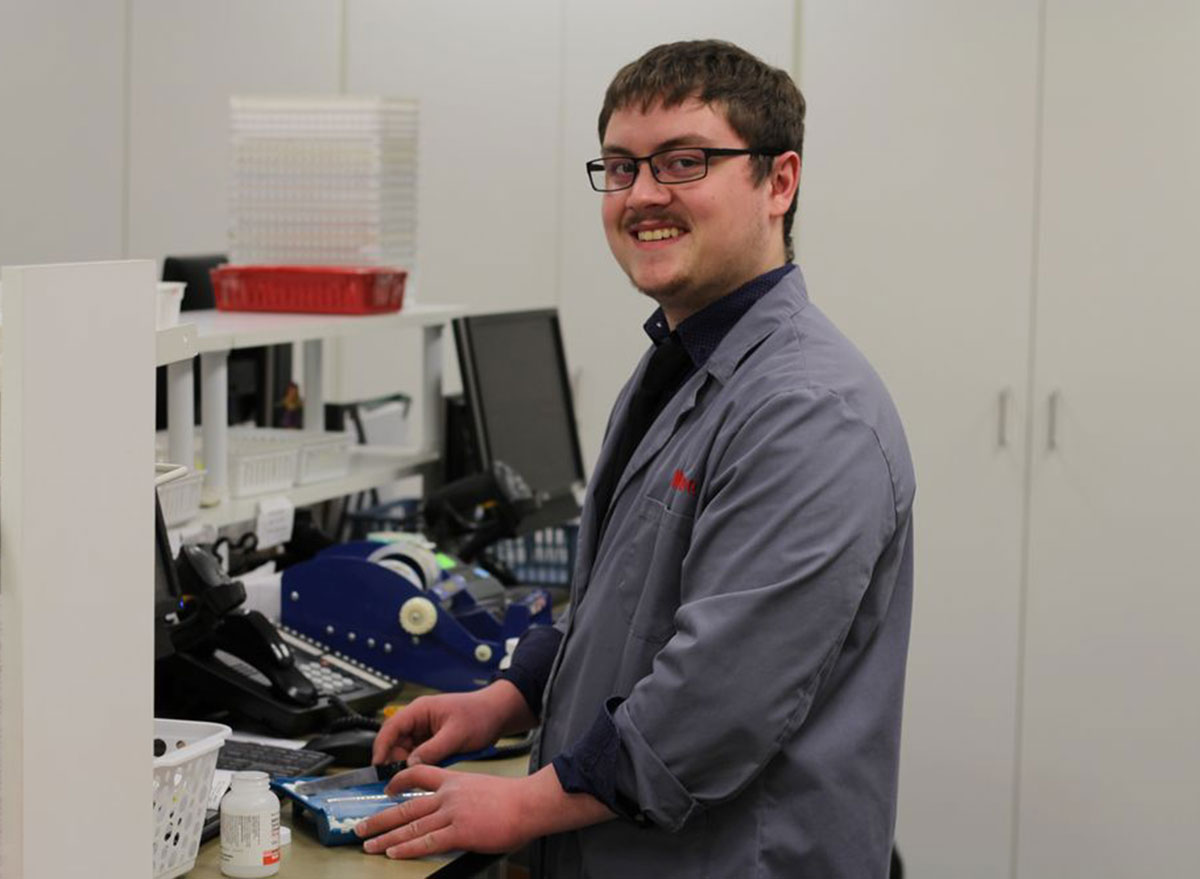 That's right! Hy-Vee is owned by its 84,000 employees. Known for treating their staff well, Hy-Vee is especially unique in that they offer the chance to take a small stake in the company to each employee. Officers, store directors, and executive staff members can become direct stakeholders, while other staff can become indirect stakeholders.
The first Hy-Vee store is listed on the National Register of Historic Places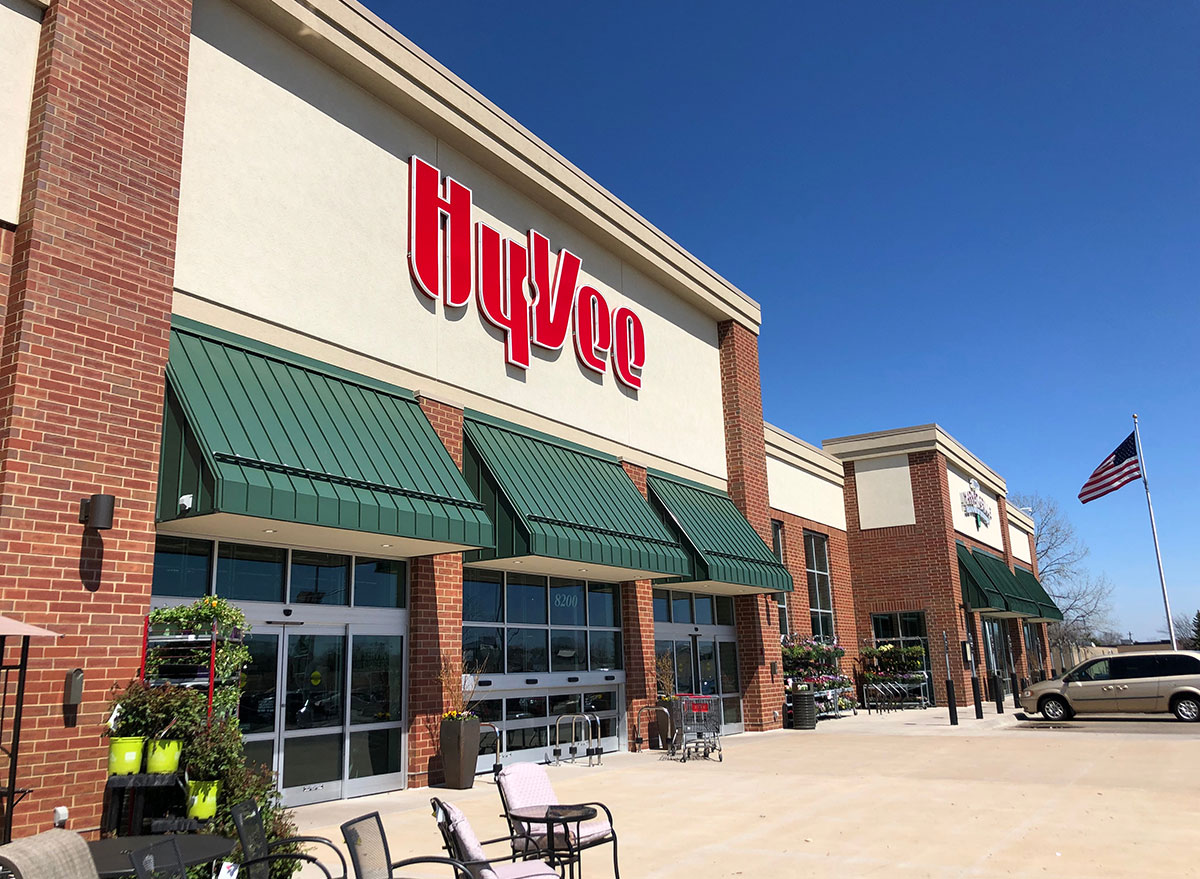 Situated on a grassy corner in Beaconsfield, Iowa, Hy-Vee's first store is an adorable brick building with curtained windows and a couple of benches out front. In 2007, the corner-shop was officially added to the National Register of Historic Places.
This beloved company loves another company: Wahlburgers!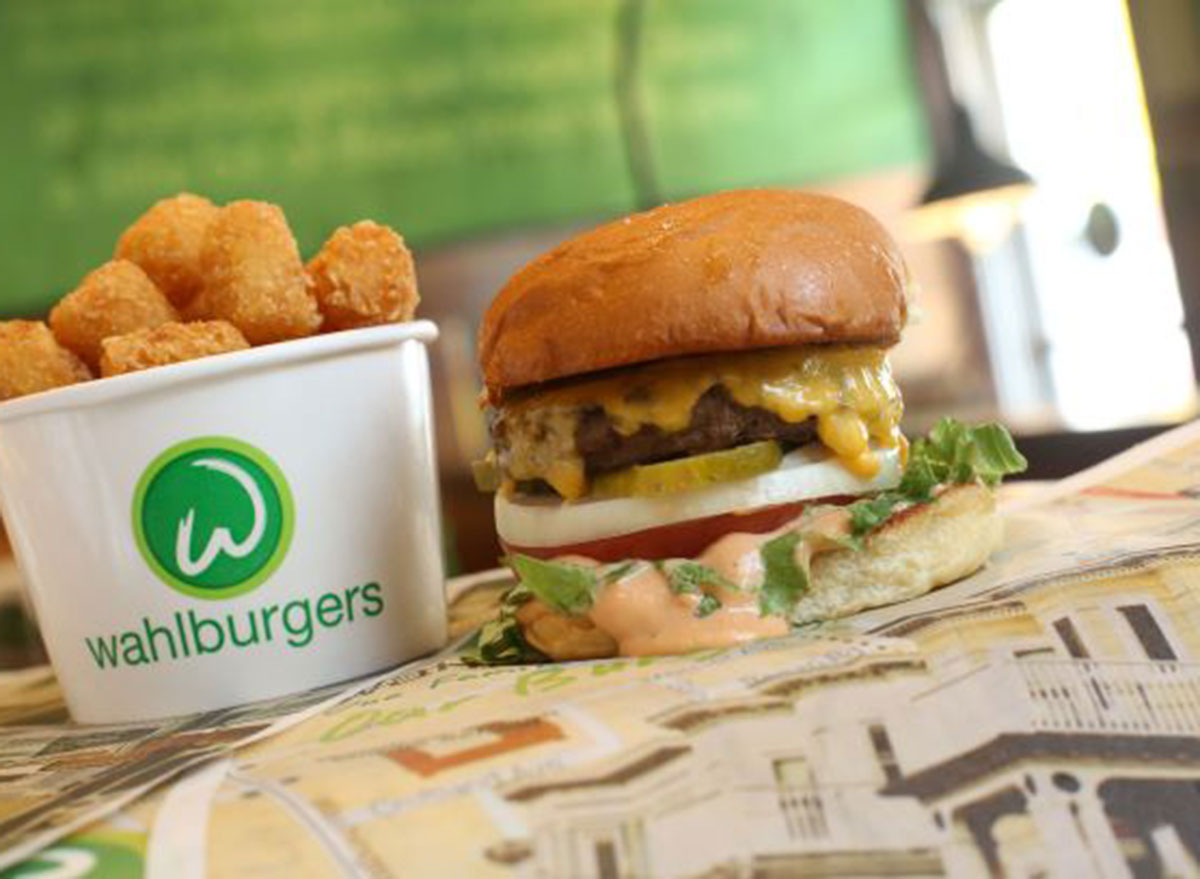 In 2017, Hy-Vee announced its plan to build, own and operate 26 new Wahlburgers restaurants. But the fun doesn't end there—Hy-Vee adores the burger joint so much that they also added some signature Wahlburger dishes to their Market Grille menu.
Wahlburgers isn't their only offshoot business venture.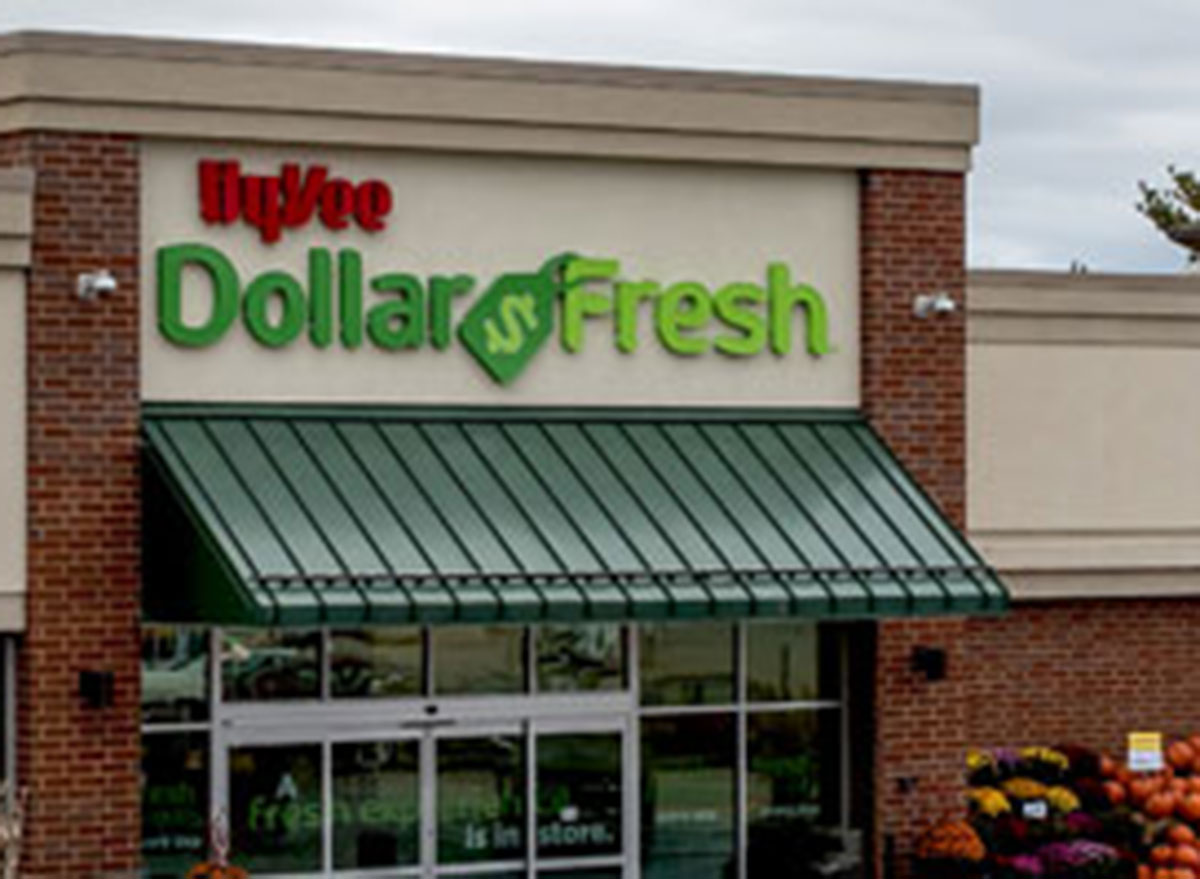 Hy-Vee started looking after customers' health with their fitness and wellness initiatives, and now, they're looking after their wallets, too. Dollar Fresh stores, introduced in 2018, offer lower prices to customers in smaller communities—each location is complete with a dollar section, a Wall of Value, and ready-to-eat meals.
You already secretly loved those Sunday-night trips to Hy-Vee, but armed with steals and backstories, chances are you'll enjoy them even more.