36 Celebrities Who Own Restaurants
You never know if you'll get to dine with the famous owner when you visit!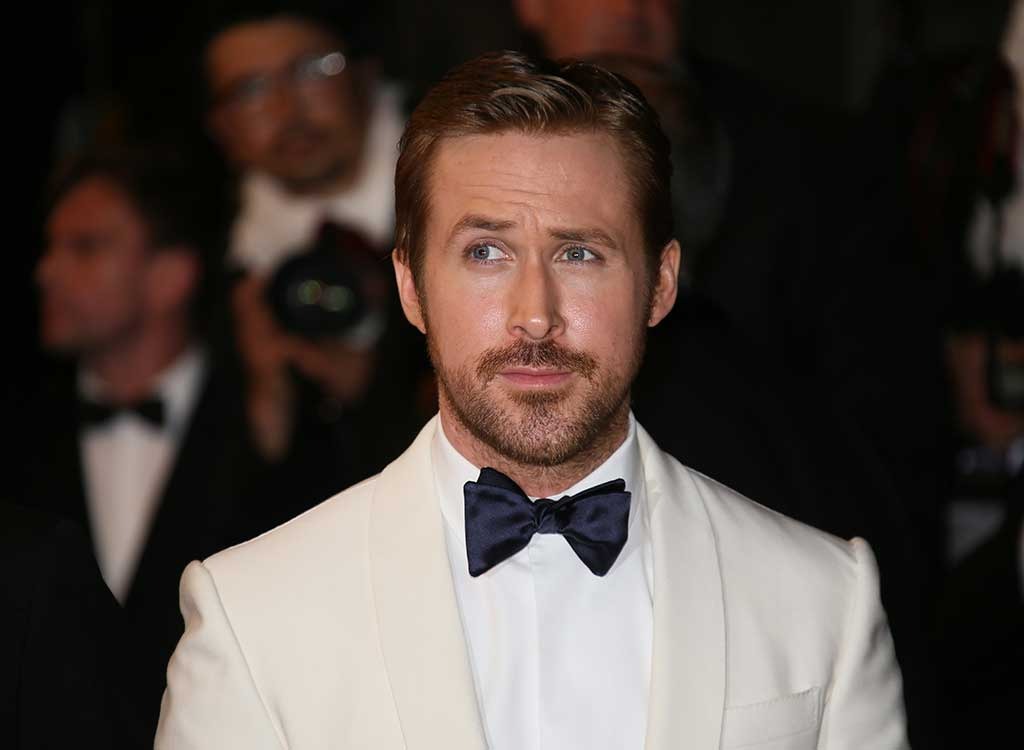 A hot trend among celebrities? Putting their passion for food into a restaurant all their own. And you know what? The offerings are pretty incredible.
We put together a list of more than 30 of the hottest celeb-owned spots throughout the country and we think you'll be incredibly impressed (like we are) with the creative and eclectic concepts that reflect everything from the very things that made them famous (hello, Jimmy Buffet and Margaritaville) to the food they loved as a kid (thank you Justin Timberlake for the BBQ at Southern Hospitality). All are worth the trip, whether you're a fan of the owner or not! And for more celeb-driven culinary inspiration, check out these 31 Celebrities with Cookbooks!
Ryan Gosling: Tagine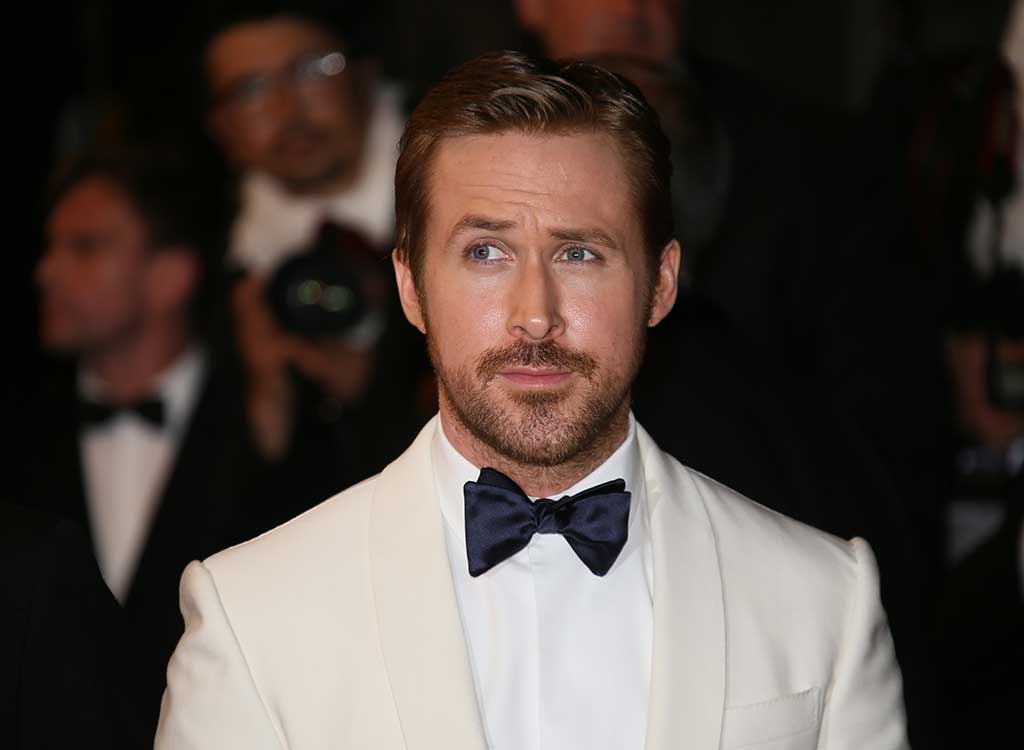 Hey girl, wanna feel like you're all nice and cozy with Ryan Gosling? Next time you're in the Beverly Hills area, check out his Moroccan hot spot Tagine. With a modern twist on the cuisine, it's a romantic spot featuring a candle-lit banquette, lots of pillows, and dishes like North African stew and chocolate soup on the menu! Just steer clear of these 23 Foods That Ruin Date Night.
Robert De Niro: NoBu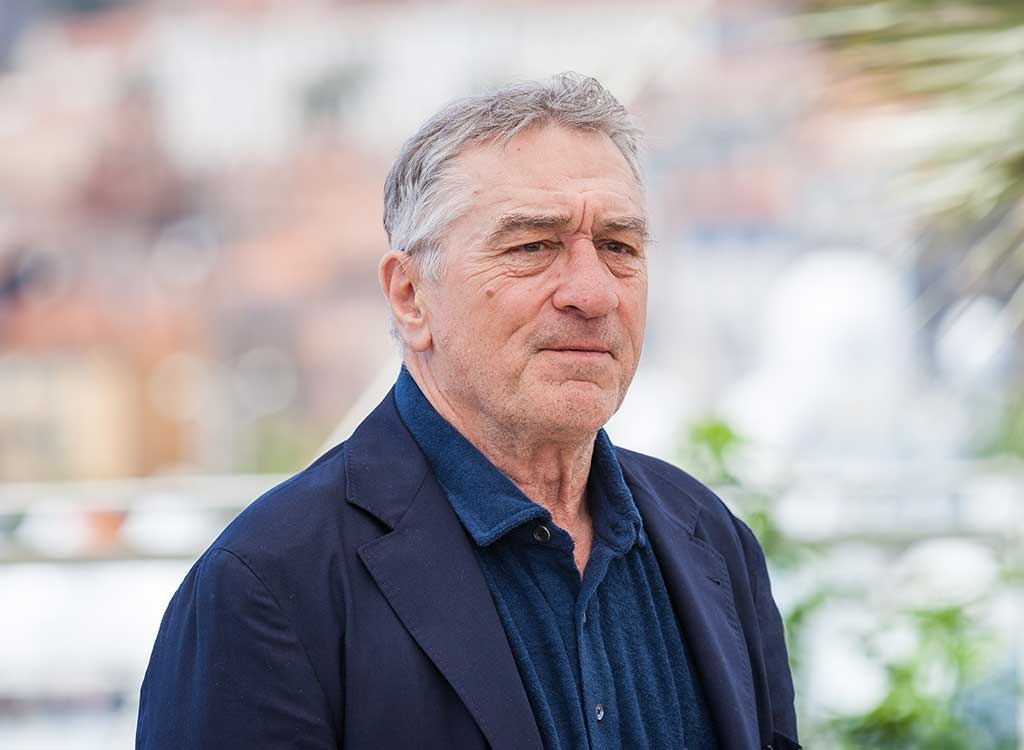 At one point, Nobu was just the toughest sushi restaurant to score a reservation to in New York City. Now, it's an international lifestyle brand, thanks to one of its prominent owners—the one and only Robert DeNiro.
Channing Tatum: Saints and Sinners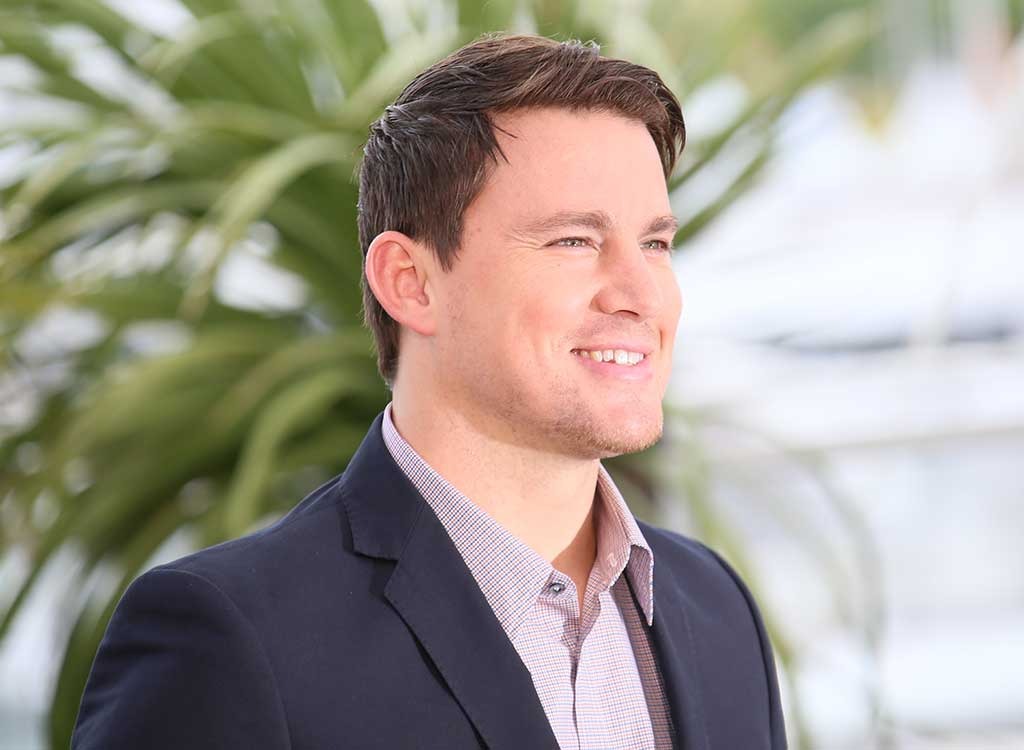 Saints and Sinners is such a fitting name for Channing Tatum's restaurant/bar since it's not only in New Orleans but also pays tribute to the city's Storyville red-light, Burlesque district. You feel like you're walking into a bordello. And while the menu is packed with Southern favorites like fried alligator tail and jambalaya, it's the drink menu that earns its "sinner" rep with specialty drinks and dirty martinis. Check out these 20 Eat This, Not That! Tips for Drinkers if you're a sucker for imbibing.
Justin Timberlake: Southern Hospitality
Justin Timberlake grew up in Memphis, Tennessee, so if there is one thing he knows—other than music, of course—it's BBQ. He was kind enough to open his restaurant Southern Hospitality in New York City in 2007 to let other parts of the country discover what they were missing out on. Today, there are also locations in Colorado, and it's a truly authentic way to dive into everything from dry rubbed baby back ribs to succulent, slow cooked brisket.
Jessica Biel: Au Fudge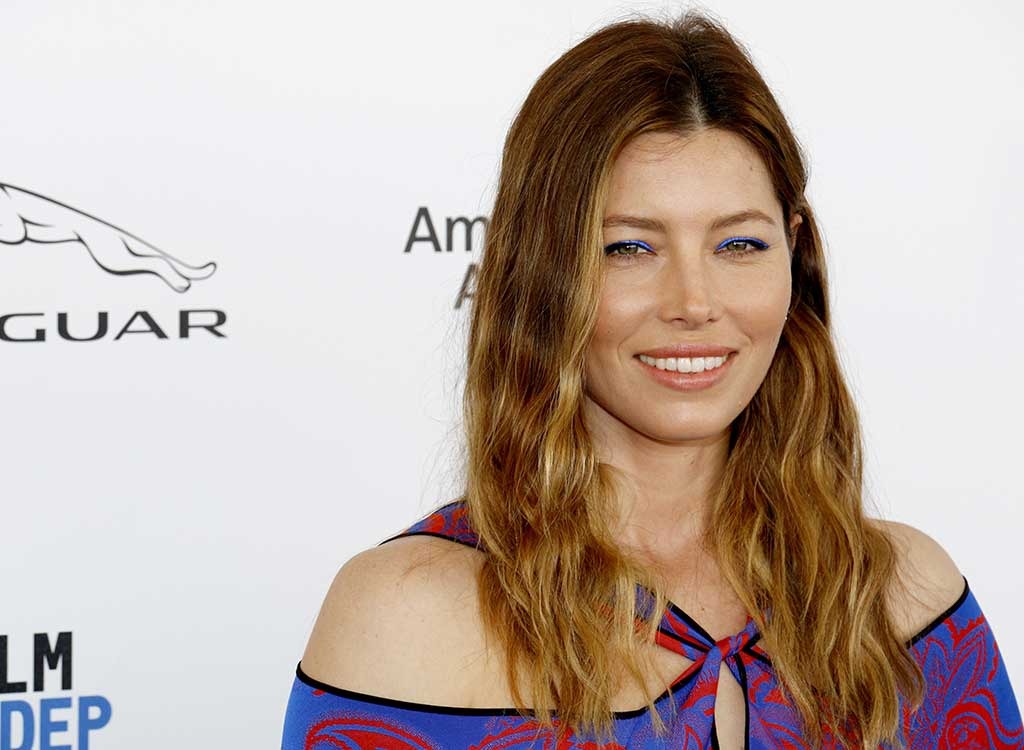 Dining out with children is the opposite of relaxing—kids never want to sit still and it's tough to know if the menu really accommodates allergies or promotes healthful choices. Jessica Biel, who had a son with husband Justin Timberlake last year, took matters into her own hands and opened Au Fudge in West Hollywood, California. All the food is organic, all-natural, dye-free and it features an Anthropologie-furnished creative space where kids can play under the supervision of au pairs employed by the restaurant. And there's even a marketplace filled with bespoke candy and other fun treats to hit up on the way out.
Quentin Tarantino: Do Hwa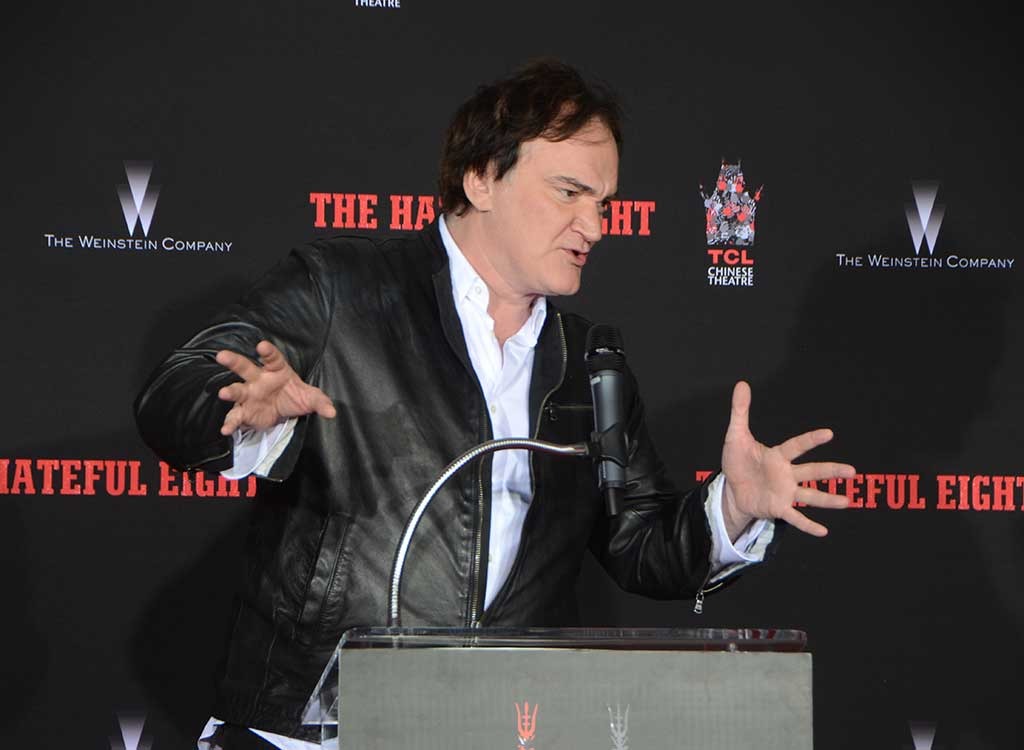 While we'd love to see a Quentin Tarantino open a Pulp Fiction themed restaurant one day (you know, something like where John Travolta and Uma Thurman twisted away), we were pleasantly surprised to learn that he owns the delicious Korean restaurant in NYC called Do Hwa. You can make your own BBQ right on the table or order Koran hits like bibimbap. And the decor? Vintage movie posters, of course!
DON'T MISS: 13 Scary Ingredients in Your Kid's Lunch Box, Exposed!
Jay Z: The 40/40 Club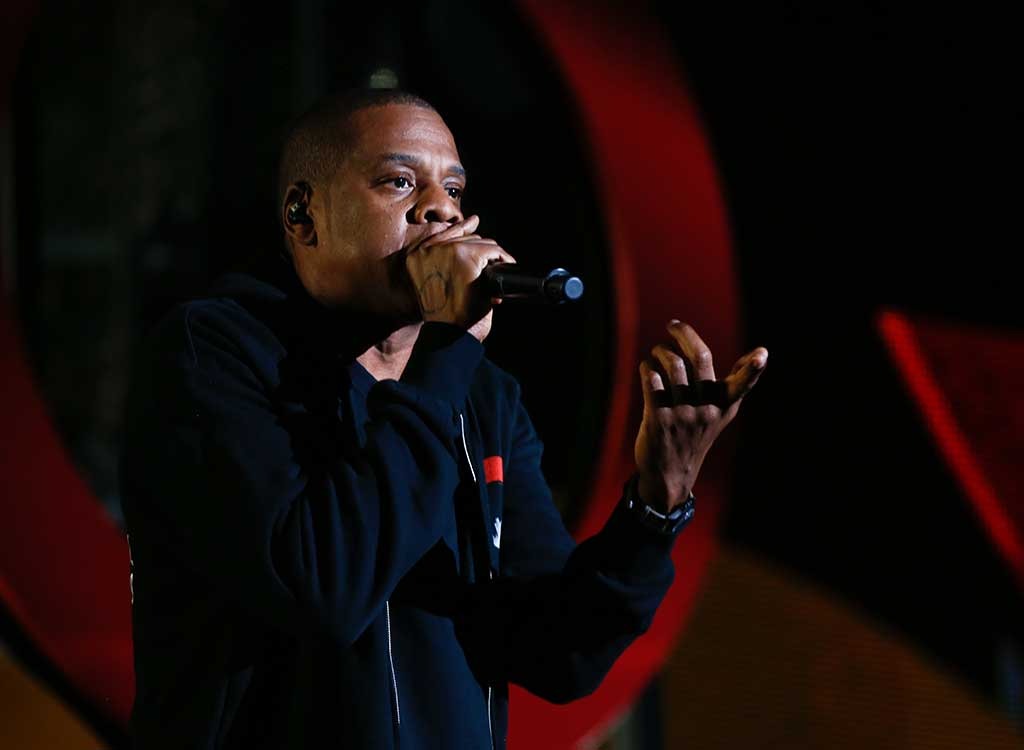 6254a4d1642c605c54bf1cab17d50f1e
You wouldn't expect anything other than flash and class from Jay Z, now would you? The 40/40 Club opened in NYC in 2003 as a restaurant-sports bar-nightclub hybrid. With a public area and a private, membership-only suites (obviously), there aren't a whole lot of other places like it to watch a game, eat a delicious meal and enjoy late night drinks. Jay Z said, "I love sports and wanted to create an environment that is conducive to match my lifestyle while watching the games at the same time." Oh, and the name? It's a baseball term for a record set by only four players in the history of the sport who hit 40 home runs and stole 40 bases in a single season.
Jon Bon Jovi: Soul Kitchen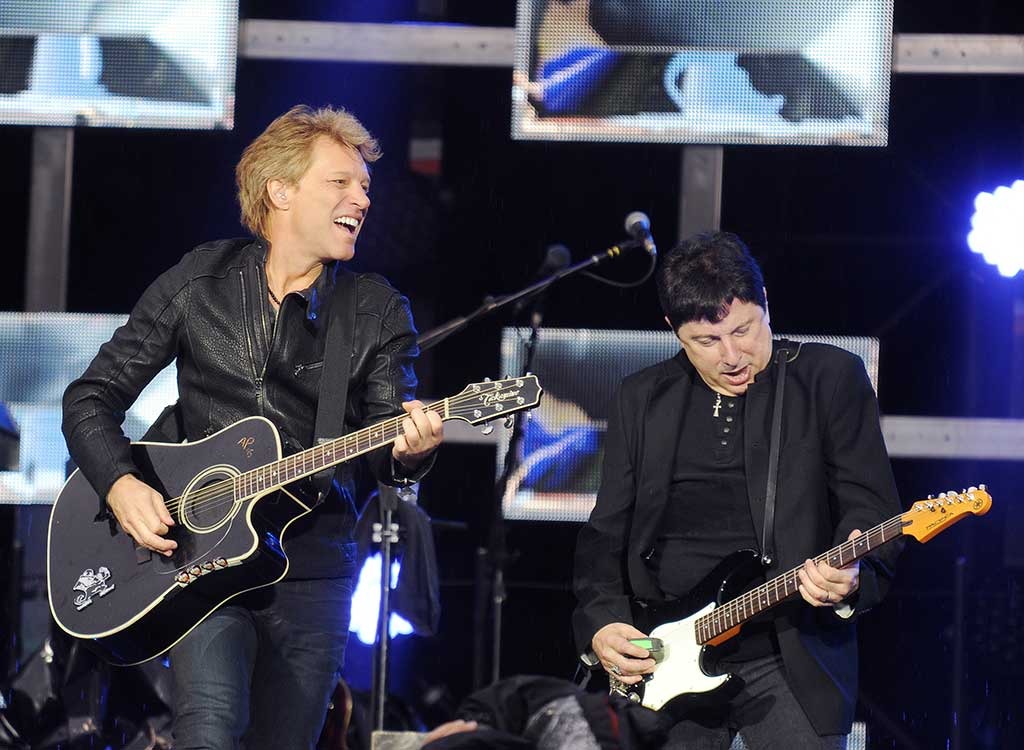 Jon Bon Jovi's Soul Kitchen, now with two locations in his home state of New Jersey, is unlike any other establishment on this list. It's a communal dining experience with no prices on the menu—the mission is to combat hunger and allow anyone to come in and enjoy a nutritious, locally sourced meal with dignity. The restaurant is a "Pay It Forward" community restaurant that serves both the in-need and paying customer. Those in need can earn a dining certificate by volunteering at the restaurant. Paying diners can directly effect change by purchasing a Pay It Forward certificate—one for $20 or more defrays the cost of an in-need meal. A beautiful concept from the rocker with a heart of gold!
Lady Gaga: Joanne Trattoria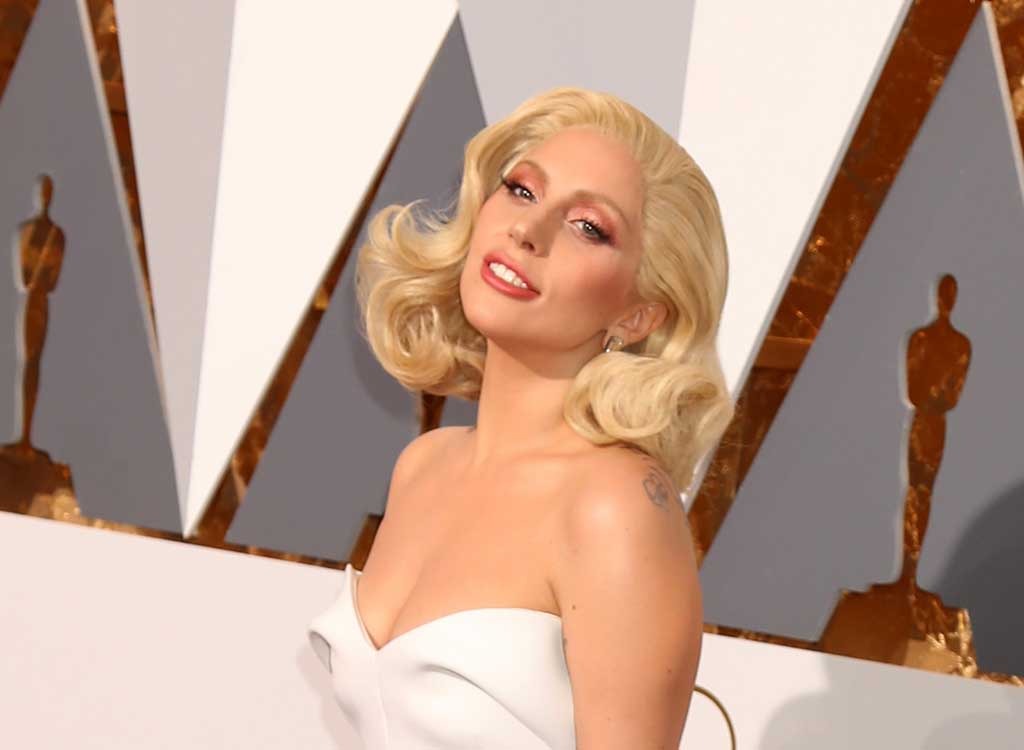 Little Monsters love to eat up pizza and pasta at Joanne Trattoria, the delicious Italian eatery on the Upper West Side of New York City. Owned and operated by Lady Gaga's parents, she became a part owner in 2010 because she loved the cozy vibe and awesome food she grew up on so much. Speaking of Italian dishes, find out the 11 Italian Foods They Won't Eat in Italy.
Moby: Little Pine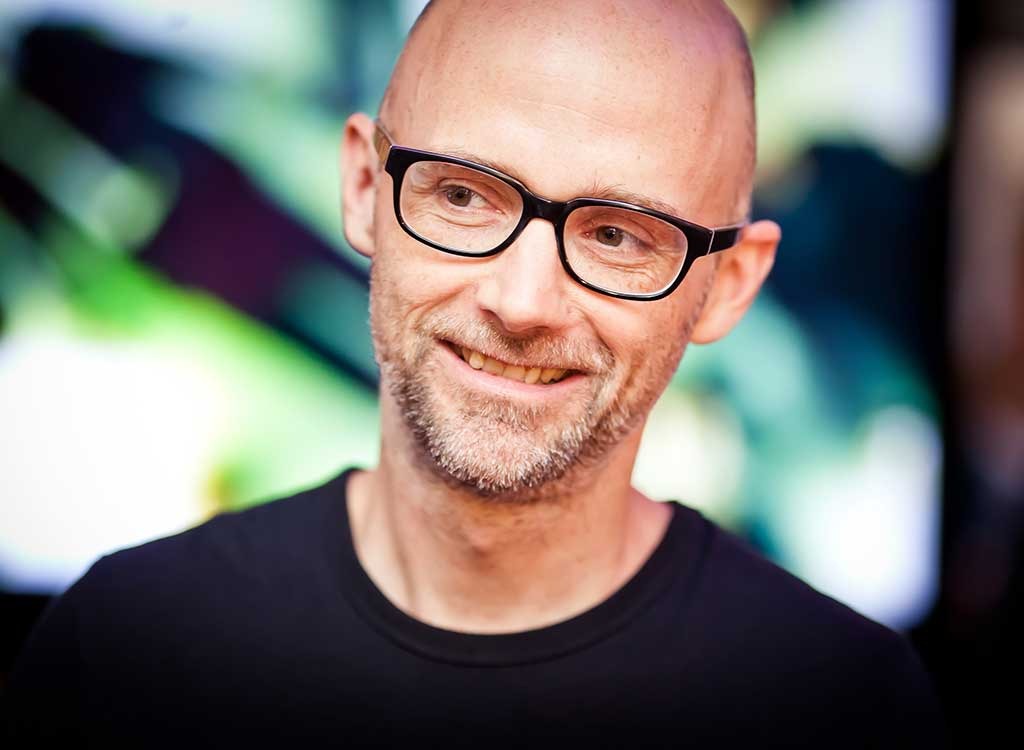 "I care about: food, community, veganism, architecture and design, and represent them in one space," Moby explains on the site for his vegan restaurant Little Pine in the trendy Silver Lake area of Los Angeles. He opened it up because he wanted a place for "beautiful vegan food in a beautiful space." The Mediterranean-inspired California cuisine features 100% plant-based produce with offerings like mushroom bourguignon and spring risotto.
Gloria Estefan: Bongos Cuban Cafe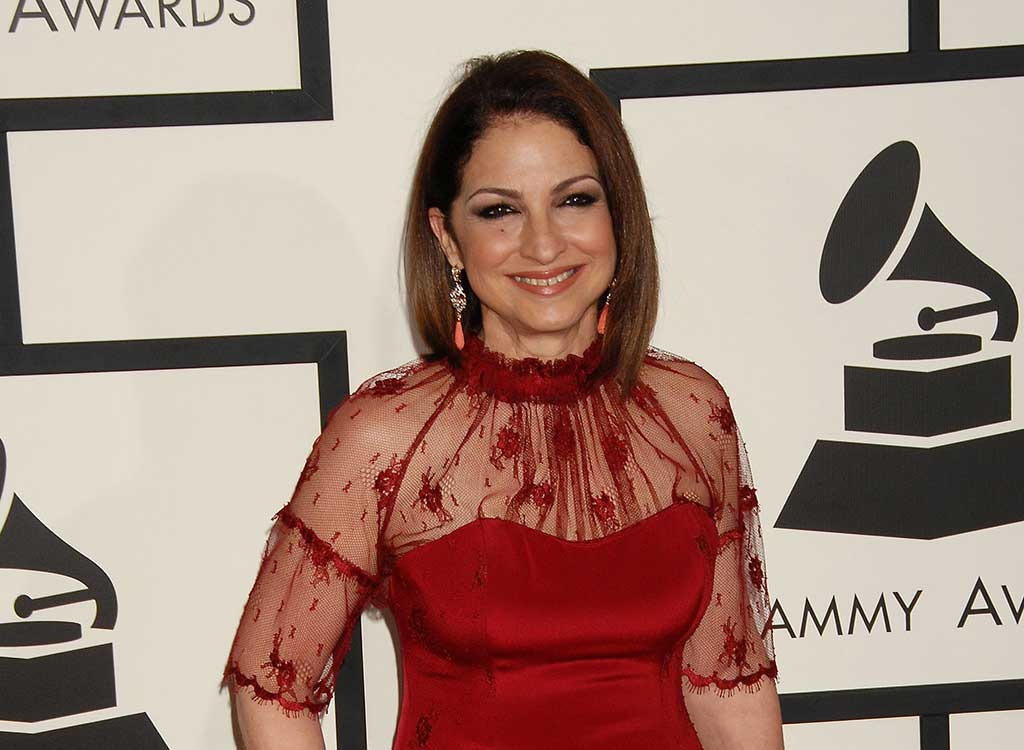 Gloria Estefan, the queen of Latin-inspired beats, opened up Bongo's Cuban Cafe to pay homage to her Cuban roots with both the menu and live music. One of the biggest locations is right in the heart of Disney Springs in Walt Disney World. Bookmark Eat This, Not That! for more tips on Disney dining.
Robert Redford: Zoom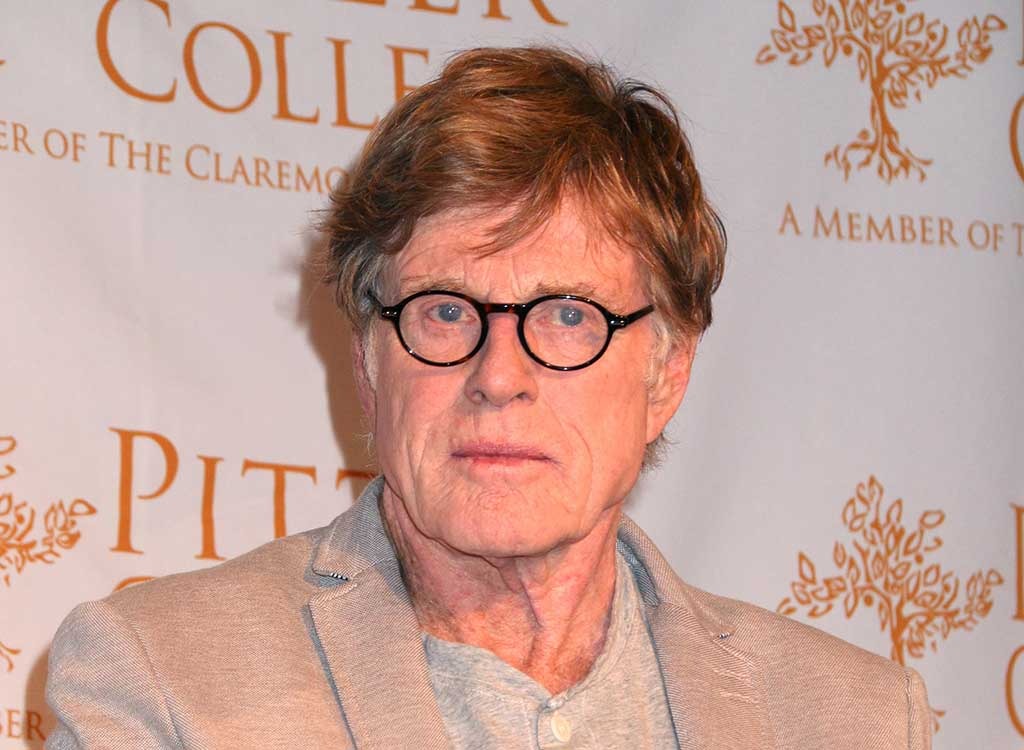 Robert Redford has put Park City, Utah on the map after founding the Sundance Film Festival. And with such love for the town, he's also given it the restaurant Zoom on the site of a former Union Pacific railway depot. Zoom is laid back and features "hearty American cuisine," like baby back pork ribs and elk strip loin. And no, you cannot get a table in late January when Sundance rolls around.
Toby Keith: I Love This Bar and Grill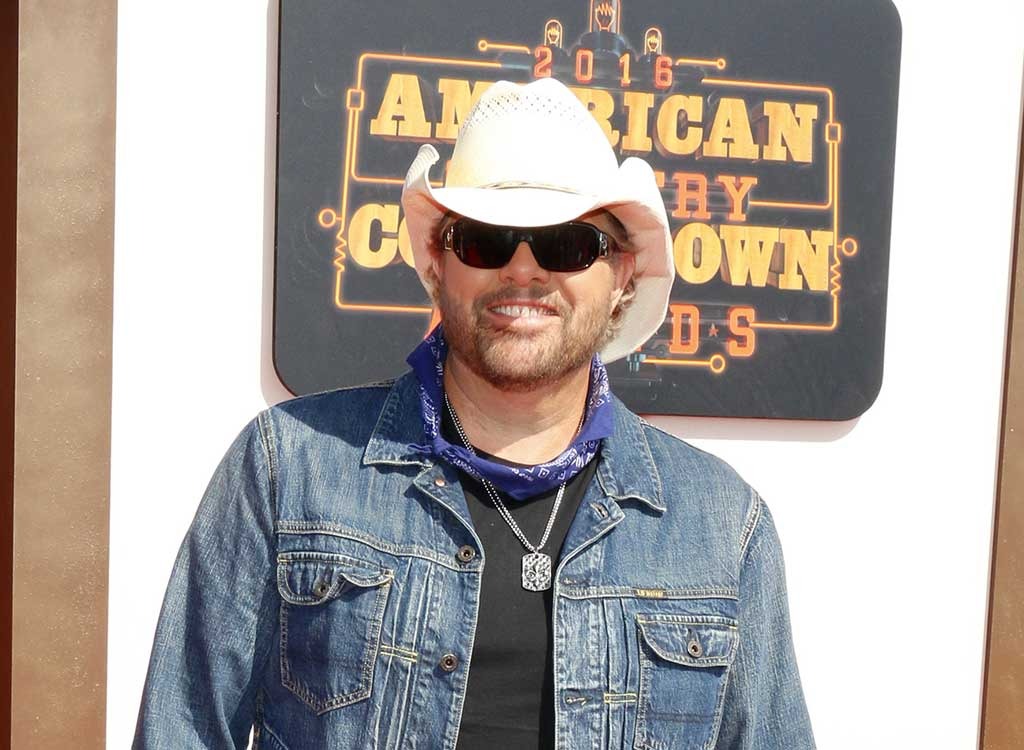 Named after the country star's hit song "I Love This Bar," Toby Keith's I Love This Bar and Grill in Foxborough, Massachusetts, is family friendly before 9 p.m. and then it becomes an adults-only music venue. The menu is loaded with Southern-inspired comfort food like smokehouse nachos and loaded freedom fries.
Michael Jordan: Michael Jordan's Steakhouse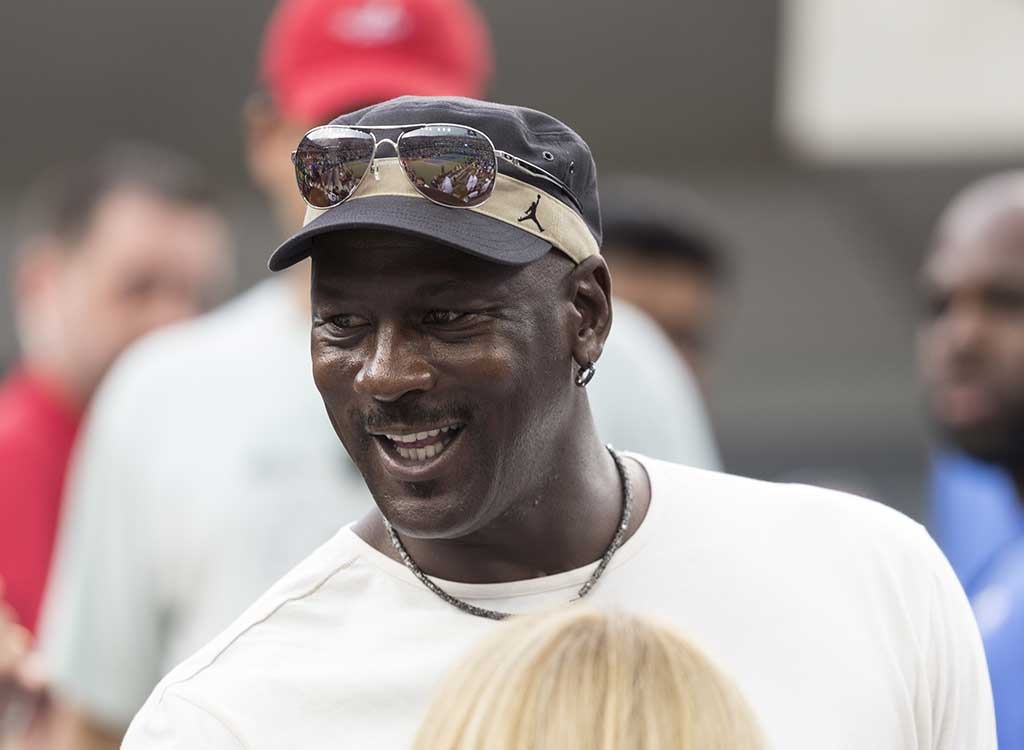 With locations in New York, Connecticut, and Chicago, Michael Jordan's Steakhouse epitomizes the basketball legend himself: classy, stylish and a slam dunk when it comes to the food. The stand out location is right in the heart of New York's Grand Central Station, but the menus at all of them feature top quality steaks, fresh seafood, and mouthwatering desserts. Want to make a juicy steak at home? Then don't miss these 24 Tips to Grill the Best Steak of Your Life.
Mark Wahlberg: Wahlburgers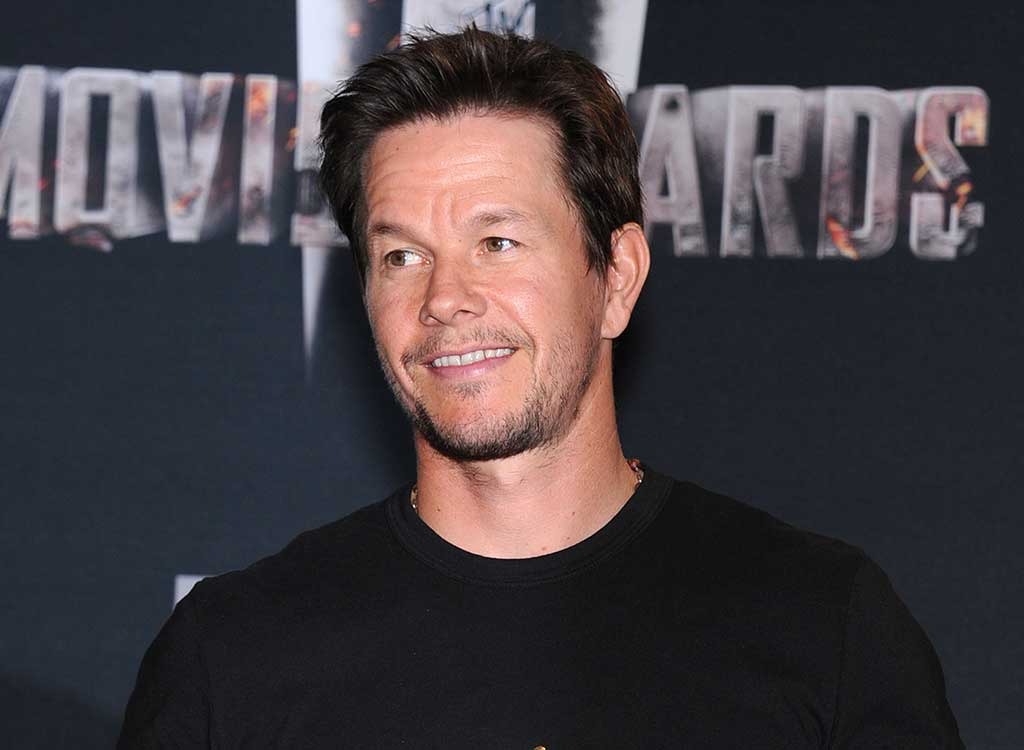 If you watch the A&E show of the same name, then you know that expanding hamburger joint Wahlburgers is owned by Mark and Donnie Wahlberg and brother/chef Paul. You also know that the restaurant is more than awesome burgers; it's a true family affair and pays homage to the food from their childhood—especially when their dad fired up the grill. And it doesn't hurt that if you were a New Kids on the Block fan that you just never know when the guys are going to stop by.
Jimmy Buffett: Margaritaville
If you're a "Parrothead," then you've probably dreamed of "drifting away to Margaritaville." So, Jimmy Buffett made that a reality for his legions of fans with his chain of restaurants (that now include casinos and hotels) all over the country. And after you've enjoyed your island-inspired meal, you can head to the bar for cocktails and—of course—drunken sing-a-longs! We suggest you take a peek at these 23 Qs for Nutritionists From People Who Love to Drink, though!
Zach Braff: Mermaid Oyster Bar
Zach Braff seems like a low-key guy—after all, he makes low-key, indie movies that we love. (Garden State, anyone?) So, it makes sense that the foodie in him opened up Mermaid Oyster Bar in New York City with chef Laurence Edelman (his friend since he was 13 years-old). The restaurant is intimate, features 16 delicious varieties of oysters, and has a celeb following that includes Harry Styles.
Sammy Hagar: Cabo Wabo Cantina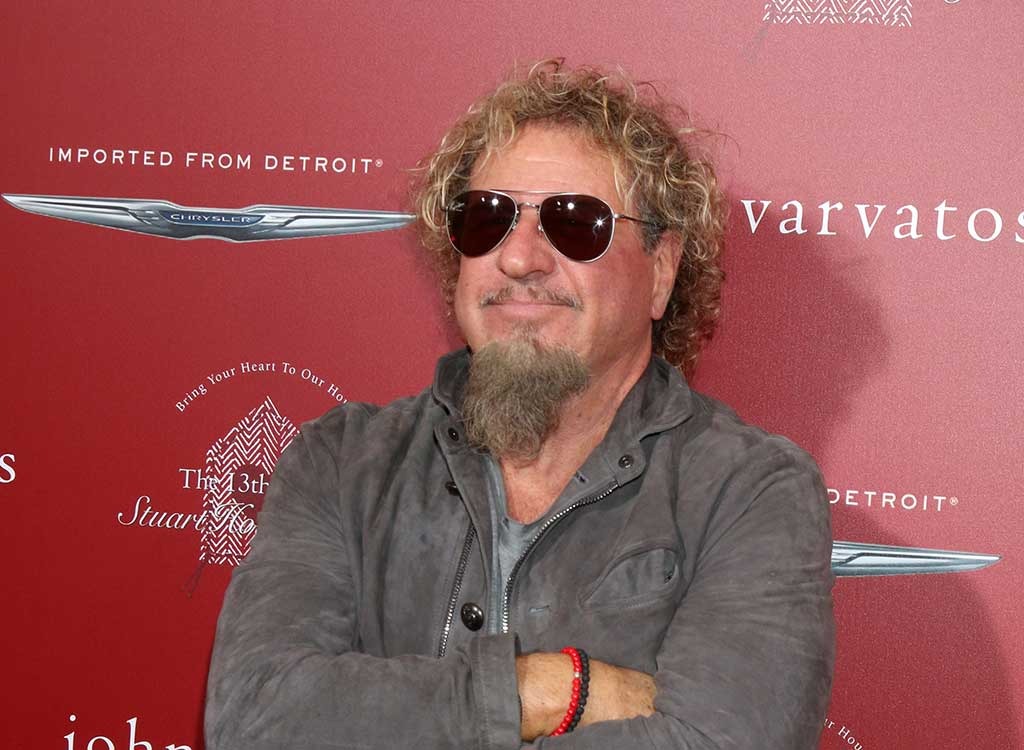 Part party spot, part restaurant, this famous chain of restaurants is named after the Van Halen song. With locations in Mexico, Las Vegas, and California, it's perfect to devour some fajitas and margaritas while rocking out to live music.
Gavin Degraw: The National Underground
Singer Gavin DeGraw and his brother Joey had an idea for their music venue/restaurant because they wanted a place where they could hang out while offering other musicians a place to listen to and play live music. Their original spot in New York City has closed but their Nashville location is thriving (and reportedly has a killer burger, too).
Chris Noth: The Cutting Room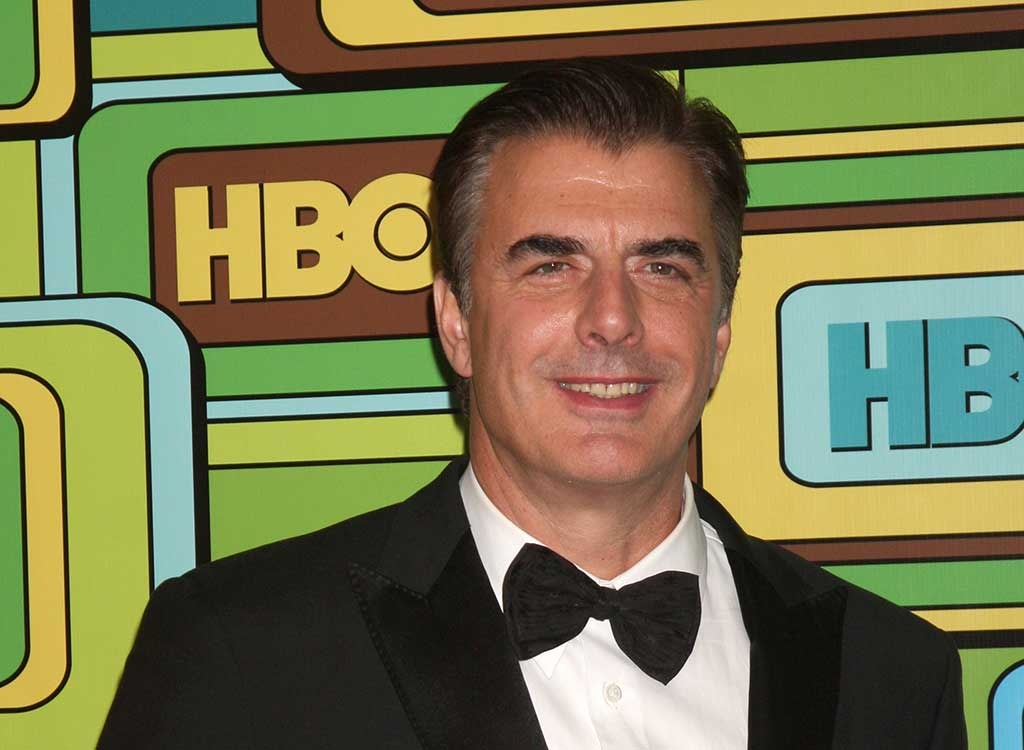 Mr. Big has a secret life as a nightclub owner! Yes, Sex and the City star Chris Noth was the owner of the popular Cutting Room in New York City, the popular bar/lounge in the 90s/early 2000s that hosted musicians like John Mayer, David Bowie, Sheryl Crow and Sting. A void was missing when it closed, so thankfully it moved to a new location and reopened its doors a few years ago. You still never know who will surprise you on stage.
Lisa Vanderpump: SUR, Pump and Villa Blanca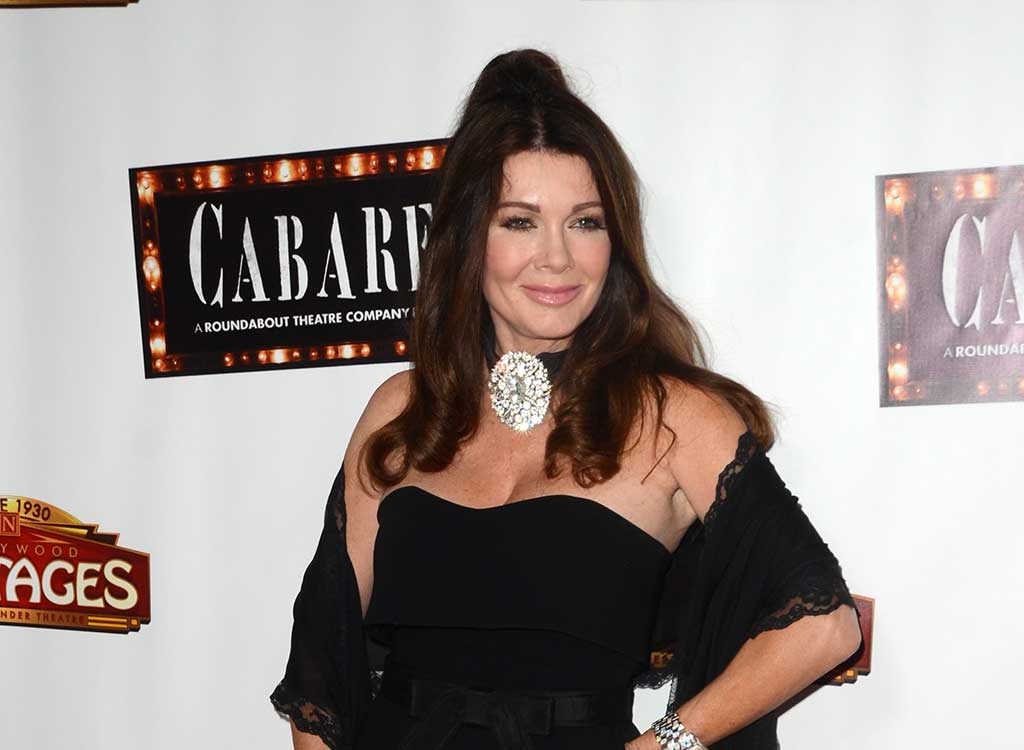 The Real Housewives of Beverly Hills housewife is just as famous for her restaurants (and the staff who works at them) as she is her mansion, dog Jiggy, and on-air feuds. She has three restaurants, all in Los Angeles. In her own words: "Villa Blanca is where you take your wife, Sur is where you take your mistress, and Pump can be where you take your boyfriend!" Do the menus include these 25 Foods to Make You Taste Good? We suspect they do…
Sebastian Junger: The Half King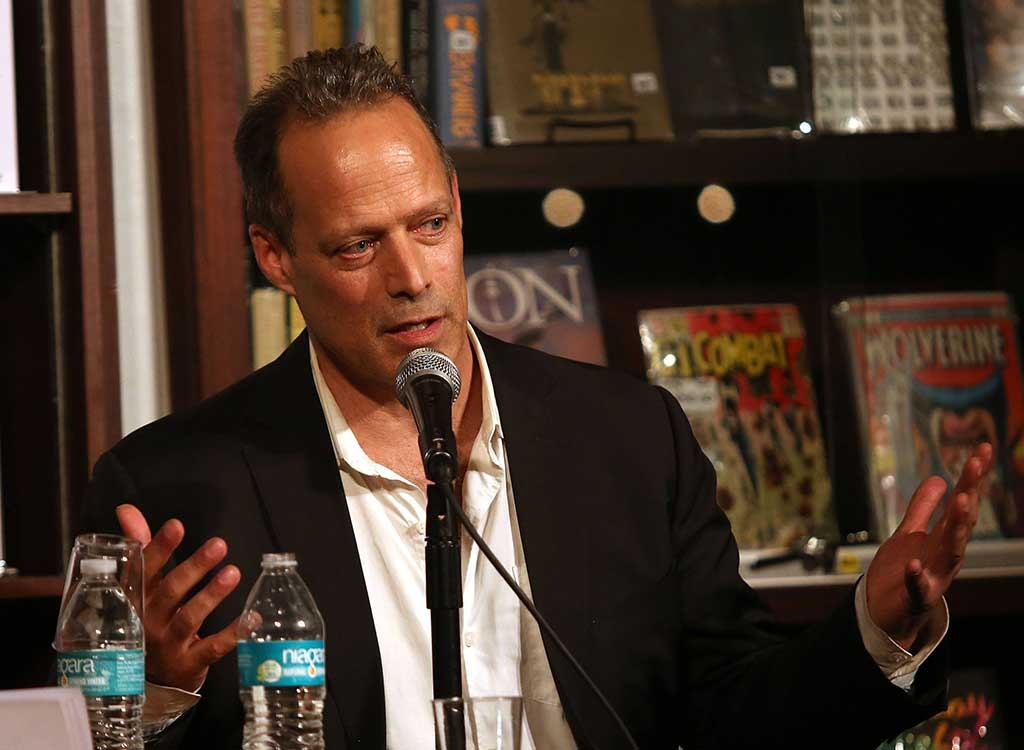 A true writer's paradise in NYC! The Half King is a bar and restaurant founded in 2000 by journalists Sebastian Junger and Scott Anderson and filmmaker Nanette Burstein. It's considered a neighborhood joint that people in the publishing/film industry can use to meet and brainstorm at. With a cozy vibe and a menu packed with comfort food, it's a perfect place to relax, unwind and get in a few hundred words of your next novel!
Giuliana and Bill Rancic: RPM Italian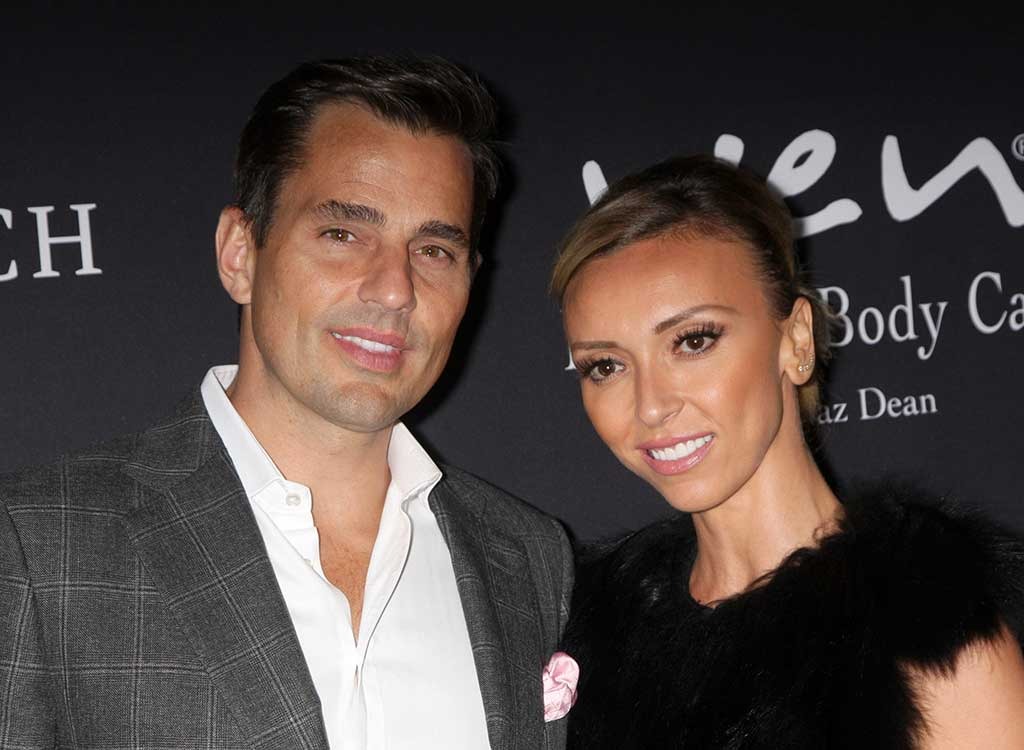 Anyone who's watched power couple Giuliana and Bill Rancic's reality show knows that these two are passionate about food and that it was a true labor of love to open up their RPM restaurants. There's RPM Italian and RPM Steak in Chicago and RPM Italian just opened up in Washington, D.C. All of them feature chic vibes and unique menu items (like Italian's $165 dry-aged Florentine bistecca, which serves two to four people) and many dishes that were inspired by Giuliana's Italian upbringing!
Eating at home tonight and saving up for your night out? Get your healthy, home-cooked meal done in a snap with these 40 Dinner Ideas That Don't Need a Recipe!
Debi Mazar: The Tuscan Gun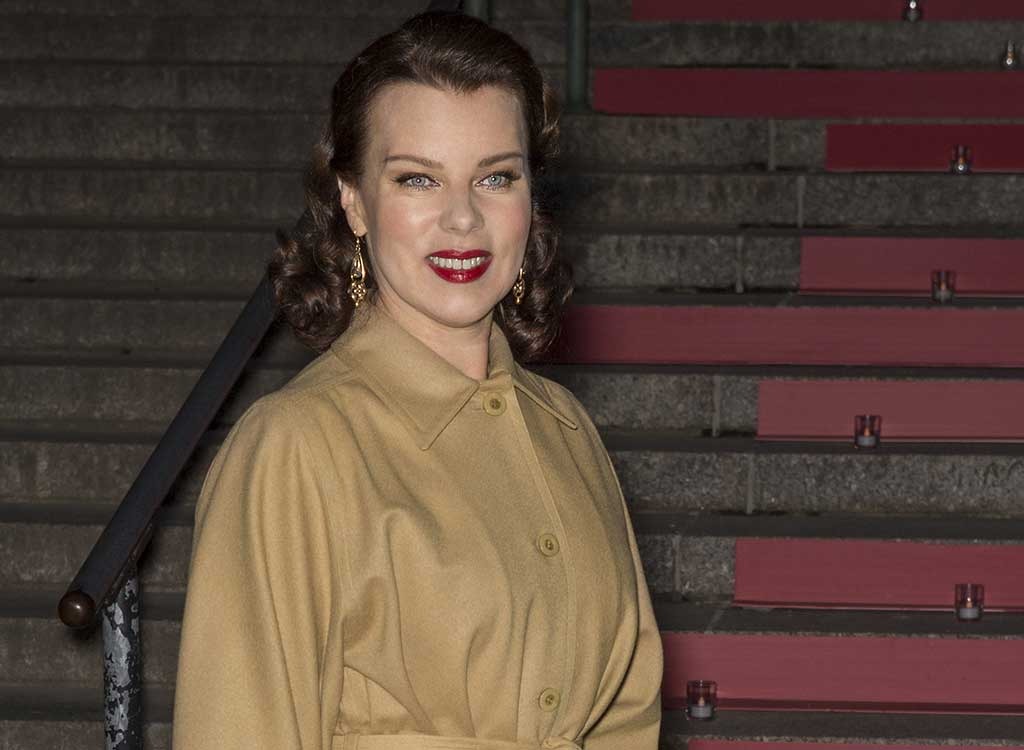 On Debi Mazar's and her husband Gabriele Corcos' show "Extra Virgin," they passionately showcased their love of Italian cooking; much of it was inspired by Cocos' upbringing in Tuscany. Now, their Brooklyn restaurant The Tuscan Gun celebrates that same concept with simple breakfast and lunches, like frittatas and paninis. The idea is to show off a side of Italian eating that isn't only about all you can eat pasta and overflowing glasses of wine.
Norman Reedus: Nic and Normans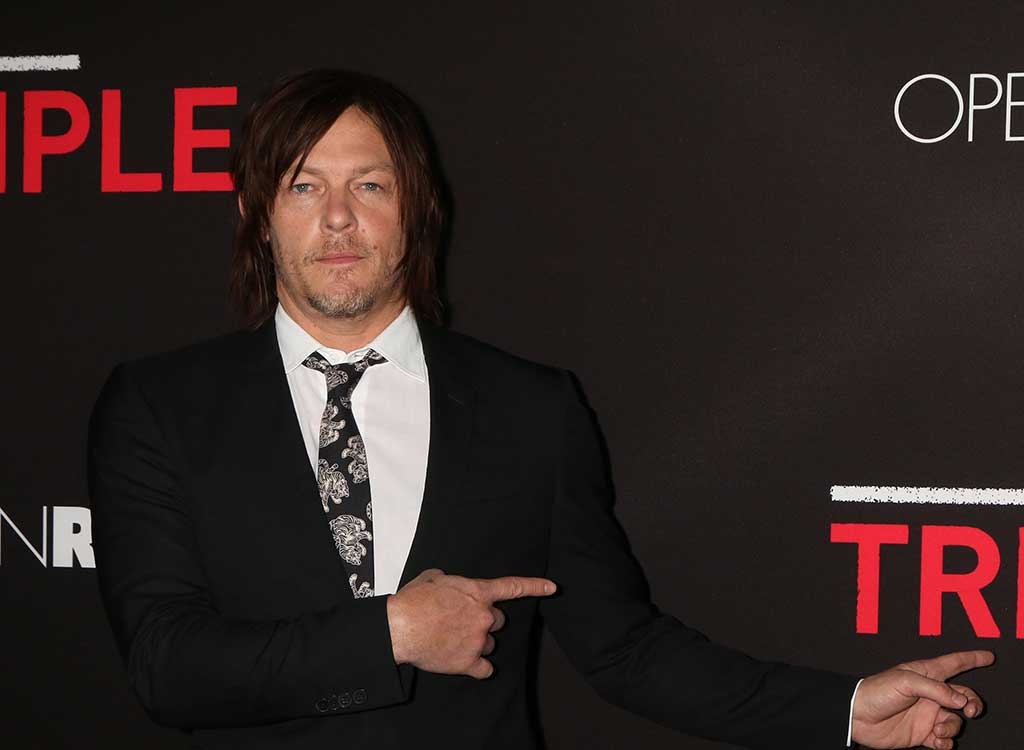 Let's be clear about one thing: Norman Reedus' Senoia, Georgia restaurant Nic and Normans (co-owned with Walking Dead director/producer Greg Nicotero) is NOT Walking Dead themed! But it does pay tribute to the area where they shoot the show, with hopes that the cast and crew will make it their own. Fans have been loving the variety of burgers, salads, cocktails, and more on the menu since it opened last summer.
Joey Fatone: Fat One's Hot Dogs and Italian Ice
Joey Fatone took his "fat one" nickname as inspiration for his Fat One's Hot Dogs and Italian Ice that just opened in an Orlando mall where he used to hang out. And he reportedly tasted a ton of hot dogs before deciding which they would sell! The menu features a variety of styles of 100 percent Angus beef hot dogs—but any true fan has to order the Boybander, which includes five mini versions of his signature hot dogs.
Ty Burrell: Beer Bar and The Eating Establishment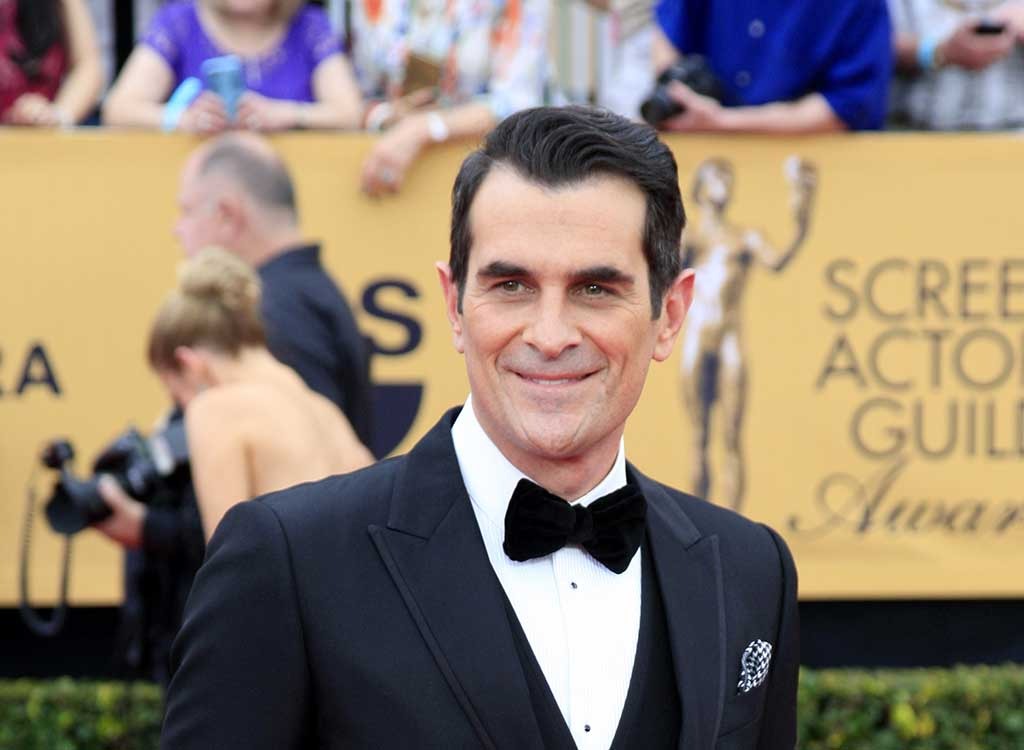 You best know Ty Burrell as the endearing dad, Phil Dunphy, on "Modern Family." But this hilarious actor is also building a restaurant empire in Salt Lake City, Utah. He has The Beer Bar that offers 150 beers, housemade sausages, and a breakfast poutine that's made with beer gravy. And then he recently purchased the beloved Park City, Utah mainstay The Eating Establishment—the oldest full-service restaurant in town that he's planning on maintaining the original spirit of. If you're starting to drool (we know we are!), then scan through these 35 Tips for Being Healthy While Dining Out before your next trip to a restaurant.
Jonathan Jackson: Jack and Jameson's Smokehouse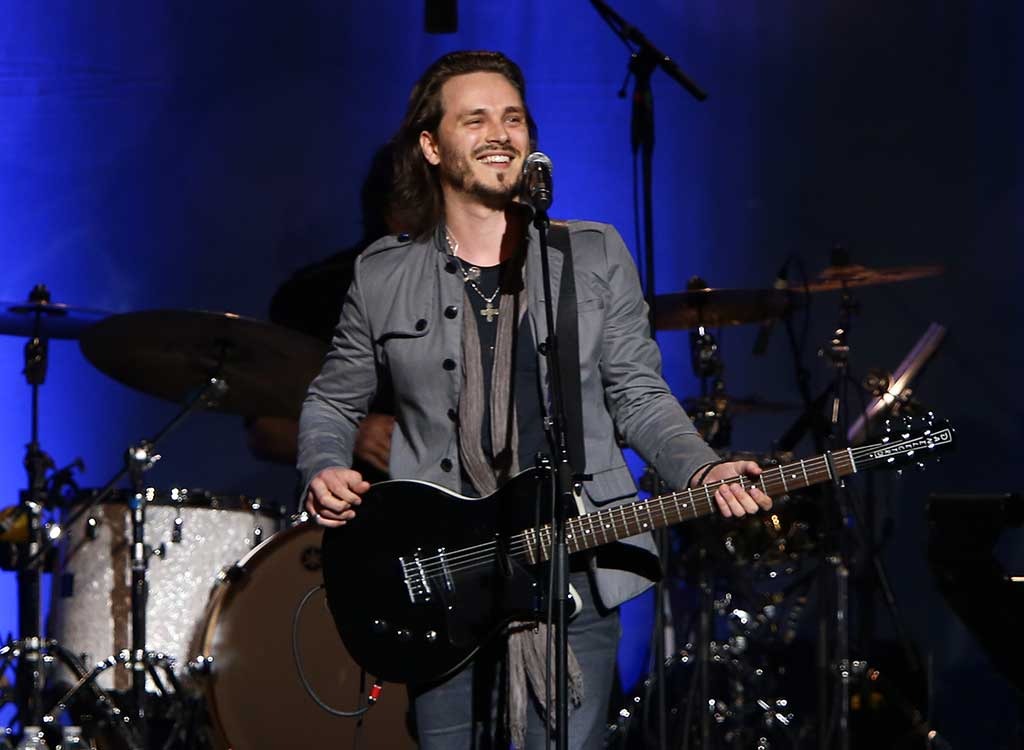 Nashville star Jonathan Jackson got together with his friend (and former General Hospital co-star) Steven Burton to open up their family friendly restaurant Jack and Jameson's Smokehouse in Franklin, Tennessee. They're known for mouth-watering BBQ, burgers, and melts and more on the menu; plus, on the weekends, it turns into a world-class, upscale music venue.
Piper Perabo: Jack's Wife Freda and Employees Only
Who didn't love watching Piper Perabo as a bartender in Coyote Ugly? Well, life has kinda imitated art as she's the owner of two restaurants in New York City. There's Jack's Wife Freda (which now boasts two locations) that features Israeli and South African inspired dishes, and she also has Employees Only, the Prohibition era-themed bar that she's an investor in.
Danny Trejo: Trejos Tacos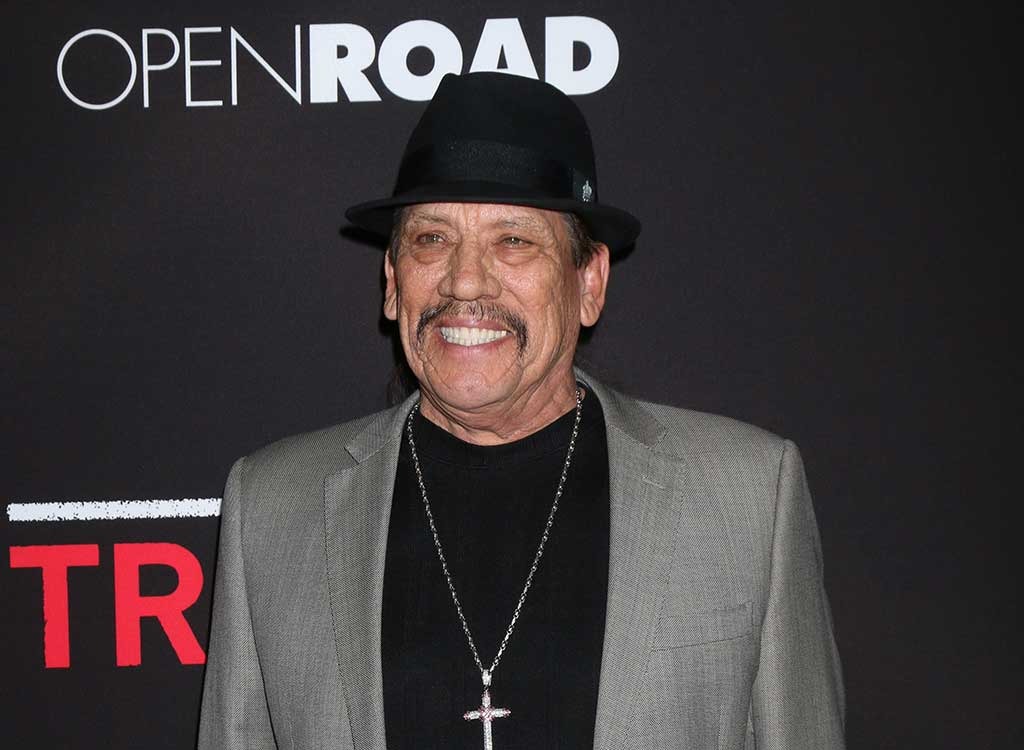 Who would have thought that "Machete" from the Robert Rodriguez films would be into vegan fare? But this year, the From Dusk Till Dawn actor opened up his vegan taco joint Trejo's Tacos in Los Angeles, serving up gourmet vegan and vegetarian specialties with homemade salsa—and Trejo's very own beer called Cerveca.
Dierks Bentley: Whiskey Row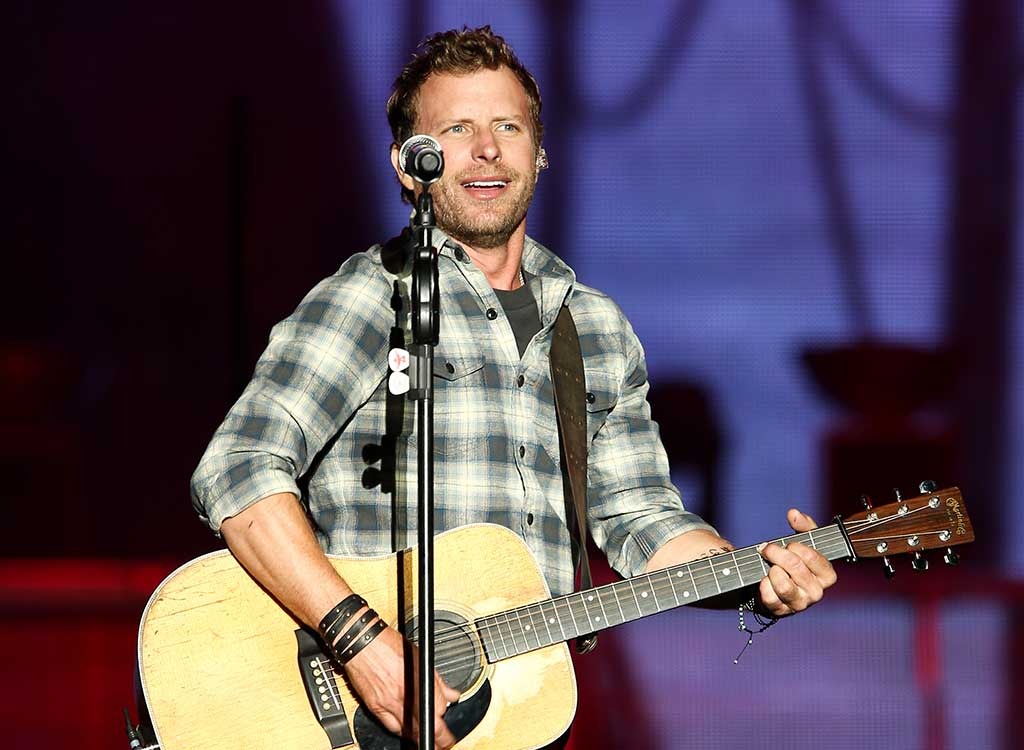 This is no ordinary bar and restaurant. Whiskey Row, owned by country superstar Dierks Bentley, features high-tech taps right in your own booth, allowing you to pour your own shots and beer at your table. If that's not cool enough, both locations (both in Arizona) also have amazing Southern food on the menu (corn cakes, fried pickles, chicken and waffles and more). And there's a stage that is suspended over the bar for live shows with a view you won't get anywhere else!
Hines Ward: Table 86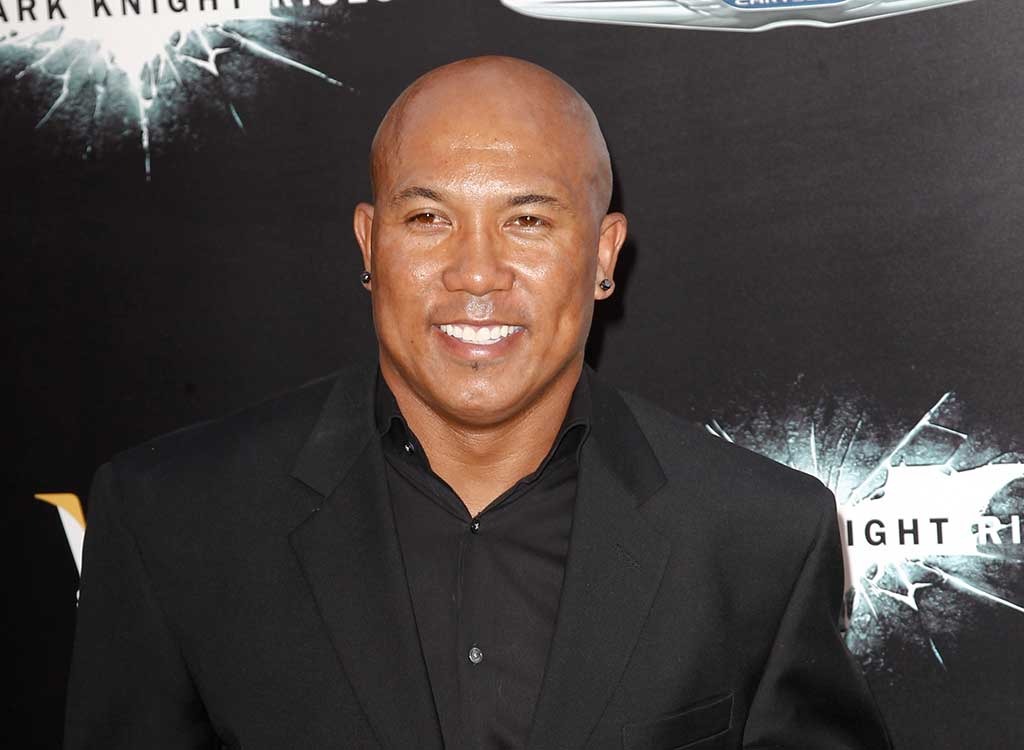 The former Pittsburgh Steelers wide receiver and Dancing With the Stars champion also has "Restaurateur" on his resumé! His Pittsburgh-based establishment, Table 86, is named after his jersey number and everything on the menu is made from scratch and meant to be paired with wine—even the burgers!
Armie Hammer: Bird Bakery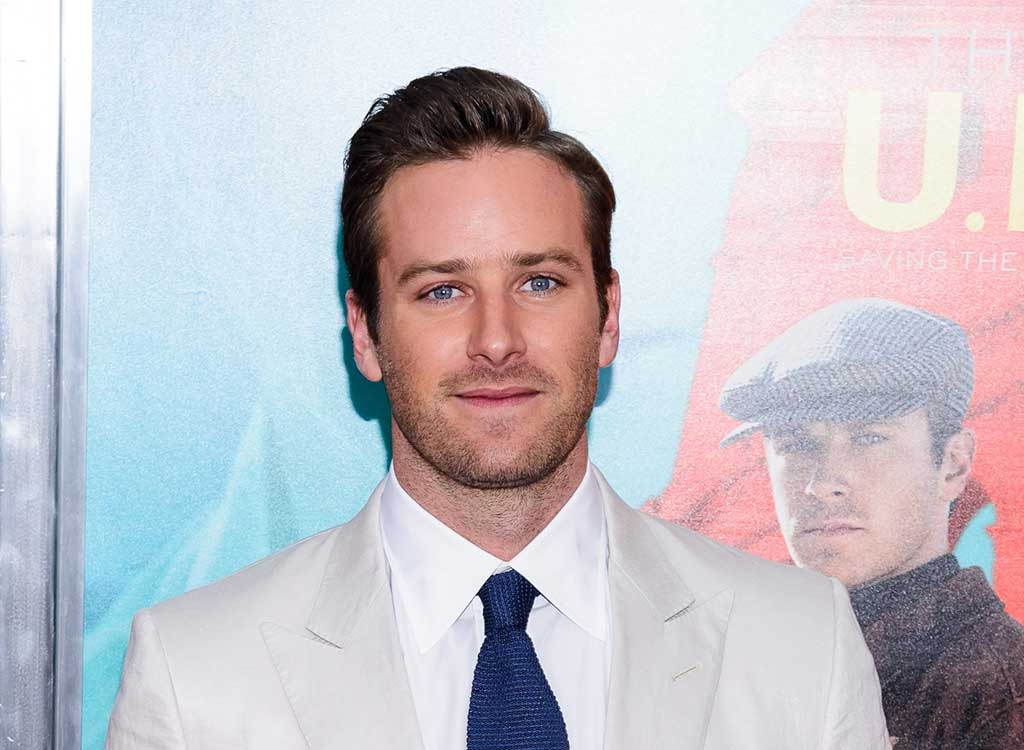 In 2012, Actor Armie Hammer and his wife Elizabeth Chambers opened BIRD Bakery in San Antonio as a way of paying homage to Elizabeth's mother and grandmother who both ran catering companies. The popular bakery is all about cookies, pies, brownies, cakes and more that's made from the best ingredients and from scratch every day. One bite and you'll be transported to the nostalgia of your own grandmother's kitchen! Speaking of brownies, check out these 20 Tips for Baking Healthy Brownies.
Ralph Lauren: Polo Bar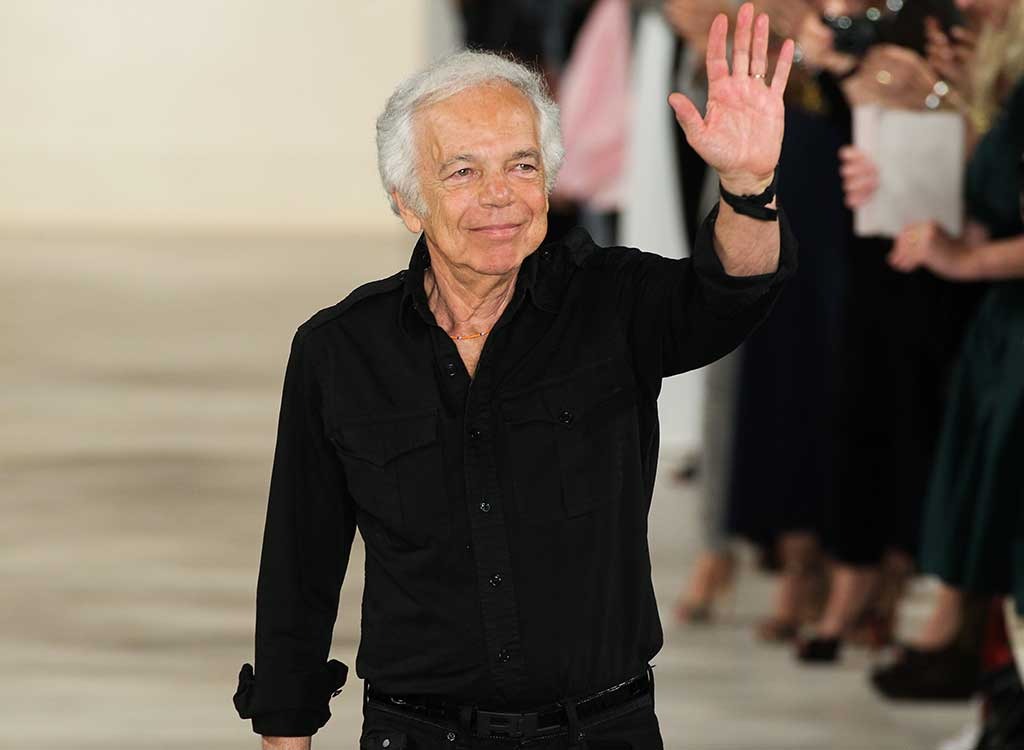 Fashion designer Ralph Lauren's Polo Bar in NYC is everything you would expect it to be: classic, timeless, and stylish. The cozy setting is an homage to the "polo lifestyle" of the fashion label while the menu is inspired by Ralph's personal favorites; you can even order steak raised on his own ranch in Colorado! Ralph Lauren also owns the RL restaurant in Chicago and Ralph's in Paris.
T.I.: Scales 925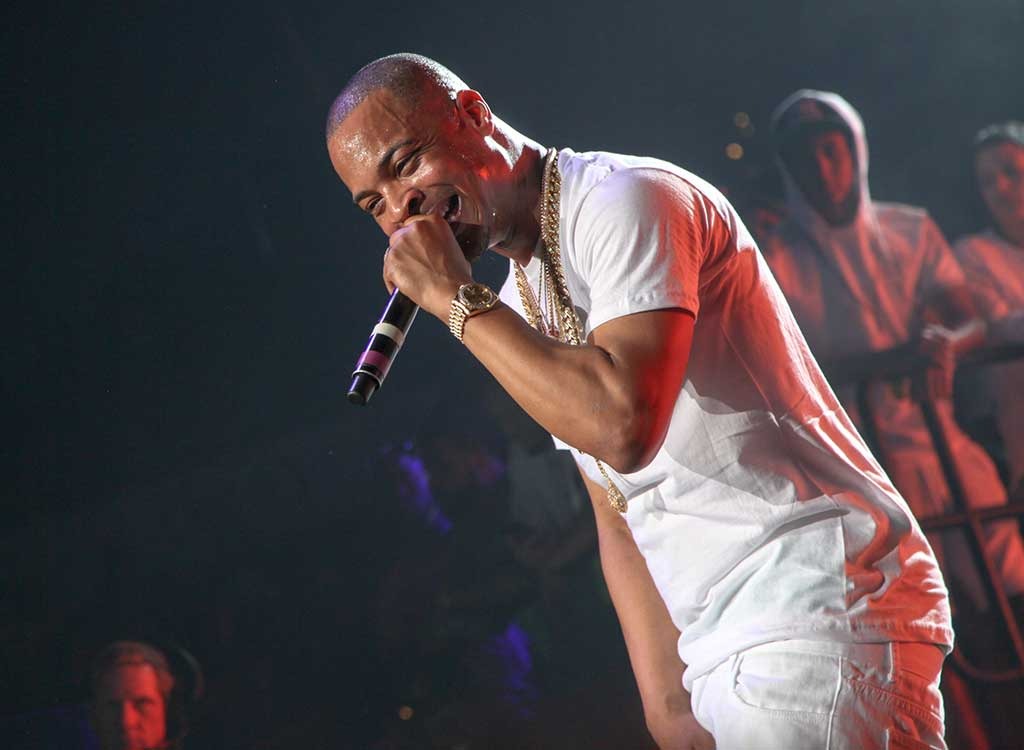 The rapper, actor, and producer has an Atlanta-based restaurant called Scales 925 that pays homage to the charm—and cuisine!—of the South. We're talking classics like gumbo and shrimp and grits. Plus, it's become a place that Atlanta's VIPs hang out at—and not just for the food, but also for the incredible views from the rooftop!
Peyton Manning: Papa Johns
Manning isn't the only celeb to snap up a franchise or two—Venus Williams owns a few Jamba Juice locations, Shaq bought up some Five Guys, and even Chris Brown has some Burger Kings—but this Superbowl champ has a whopping 21 (yes, that many) Papa Johns' franchises all in Denver, Colorado. Sure, that's a lot of delicious pizza (and dipping sauces), but buying all those Papa Johns in Denver was quite the strategic decision on his part. You see, Peyton has alluded to making his business decision after Colorado legalized marijuana—because, you know, pizza is a great way to satisfy those munchies, right? Alternatively, you can whip up your own slice of heaven at home with these 20 Healthy Pizza Recipes.