8 Iconic Store-Bought Foods You'll Only Find in the Midwest
Midwesterners know these foods because you can't find them anywhere else.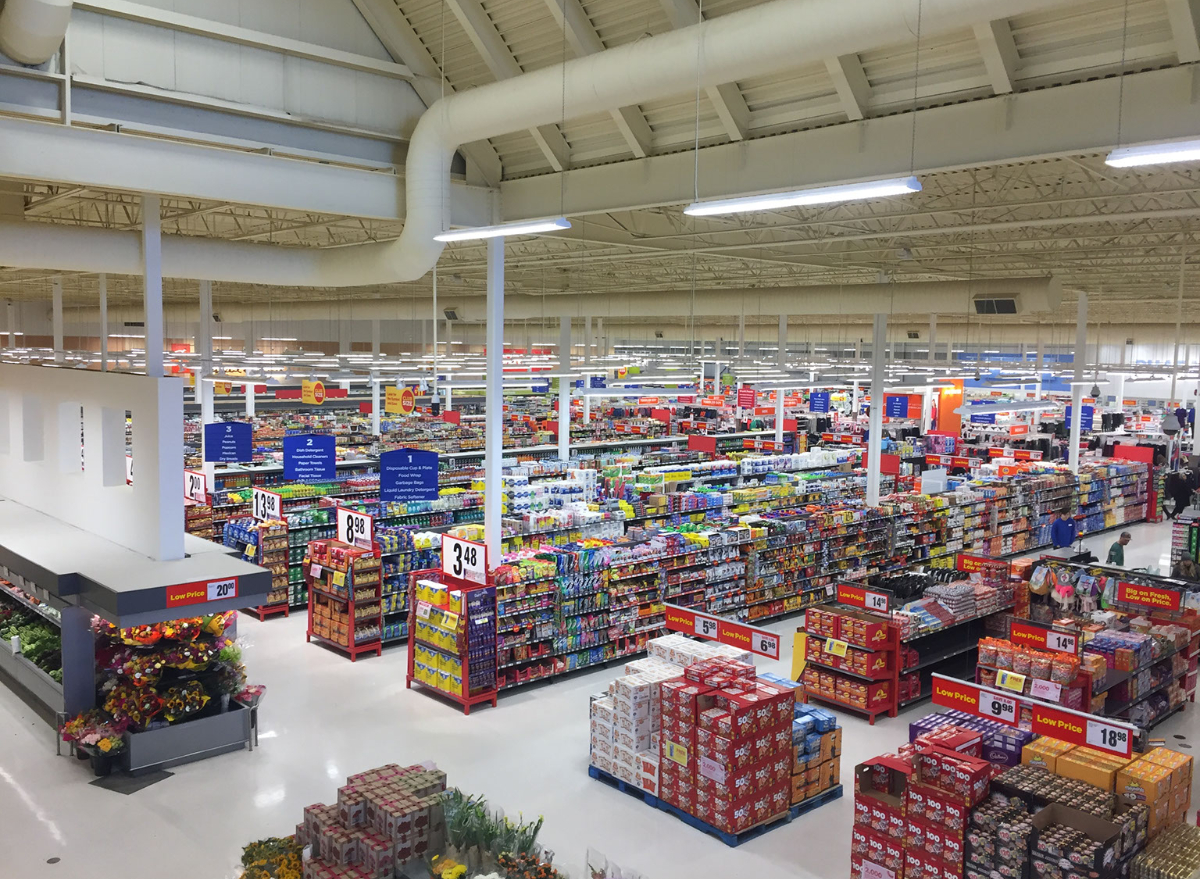 If you know, you know, and if you live in the Midwest, you know these popular favorite foods—because they're likely crowding your refrigerator, freezer, and pantry. They have a cult following in this part of the country, but are relatively unknown in other regions in the United States. So if you find yourself in the Midwest be sure to seek out these iconic Midwestern foods you won't find anywhere else.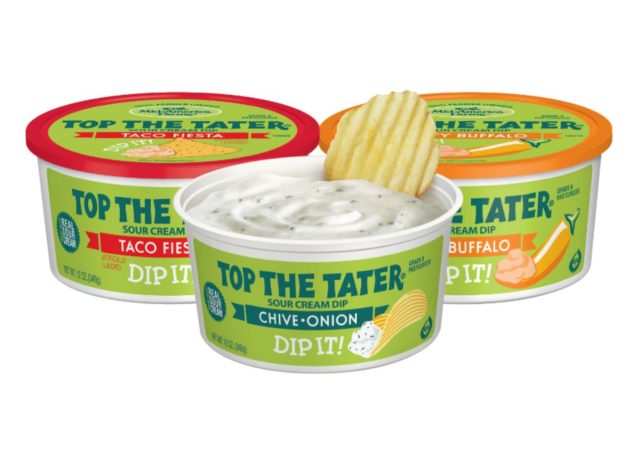 "Here in Minnesota, we lay claim to many-a favorite foods enjoyed nationwide, like Jennie-O Turkey, Spam, Malt-o-Meal, and, well, anything General Mills," says Minnesotan-born and bred Cara Lanz of Midwestern HomeLife. "But there are a few things we just might love a little bit more than everyone else—and some you can only find here in flyover country."
Meet Top the Tater. Every fridge in Minnesota has a green tub of this legendary chive and onion sour cream dip, says Lanz. It's a dip made with authentic Grade A sour cream sourced locally from Midwest family-owned dairy farms. "It was apparently made for dolloping on baked potatoes, but most of us just dip our chips in it," says Lanz. The dip can be found in grocery stores throughout the Upper Midwest, including Minnesota, The Dakotas, Wisconsin, and Iowa.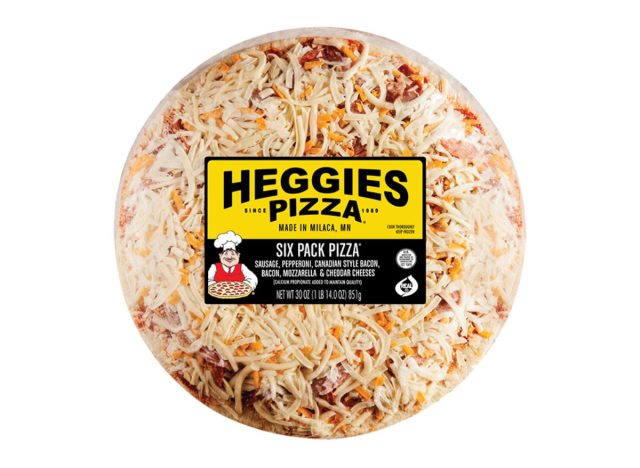 This classic Midwestern favorite has a physics-defying topping-to-crust ratio, and is best served cut in squares and consumed in a local dive bar, says Lanz. With humble beginnings—the recipe was created in a two-stall garage in Minnesota—this thin-crust pie uses Wisconsin cheese and has been elevated to become a frozen pizza status symbol. It is available in grocery stores in Minnesota.6254a4d1642c605c54bf1cab17d50f1e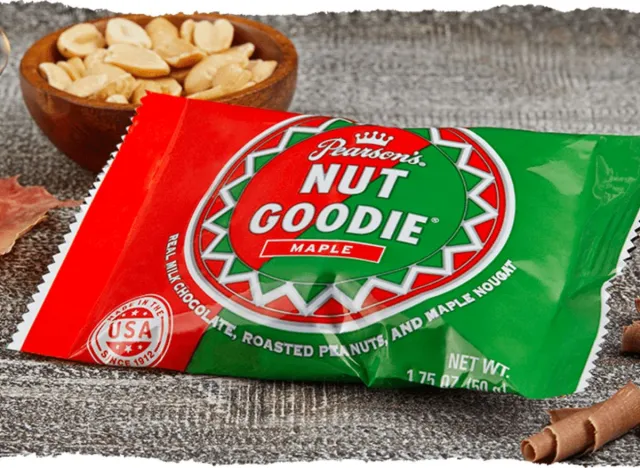 These chocolate-covered maple peanut cluster bars are such a regional favorite in Minnesota, exiles stock up on them before heading out of state. "And they're super easy to find, you can just grab them at Fleet Farm when you pick up your fishing license," says Lanz. Or, in food markets and grocery stores. The Nut Goodie was introduced in 1912 for five cents as one of the first manufactured products of Pearson's Candy Company. The company has since added other sweets to its nutty portfolio including the Salted Nut Roll, a sponsor of the Minnesota Twins.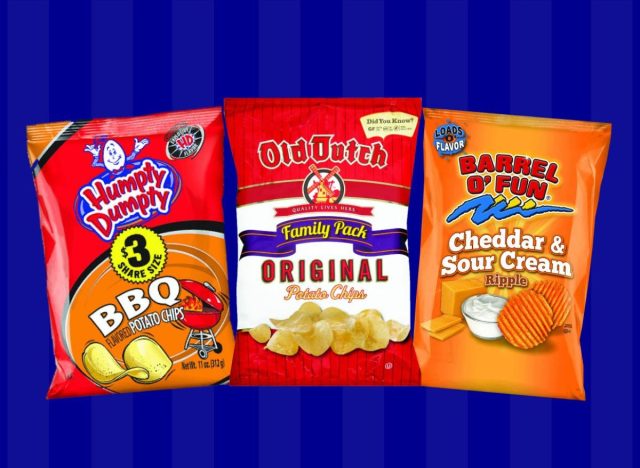 "Growing up, it wasn't a party unless there was a twin-pack box of plain Old Dutch Chips (and probably some Top the Tater)," says Lanz. "Today, this iconic brand delivers chips in all the flavors, as well as pretzels, popcorn, tortilla chips, and more to our chip aisles."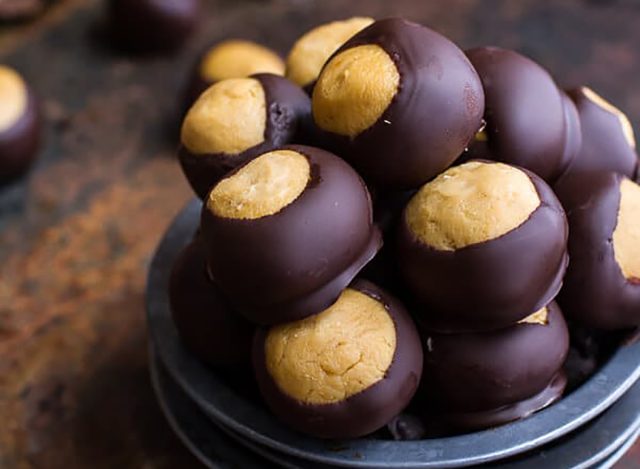 Buckeye candy has become a staple in the Midwest, particularly Ohio. Named after the Native Buckeye tree, they're basically all about peanut butter fudge dipped in melted chocolate and served on cocktail skewers. "Found in the confectionery aisle of most stores in the Midwest they offer a delightful one-bite dessert that satisfies your sweet tooth without sending you into a sugar crash," says Aysegul Sanford of Foolproof Living.
Old Arthur's Barbecue Sauce
Old Arthur's is the new kid on the barbecue sauce block, which is ironic, considering the company's signature products—barbecue sauces and dry rubs—date back 160-plus years. Descendants of Arthur Watts, a formerly enslaved African-American, decided to share their five-generation family treasured recipes a couple of years ago in Chicago. Food & Wine magazine designated Old Arthur's "One of America's Best Barbecue Sauces."
"We made minimal changes to the original recipes," says Eudell Watts IV. "We were careful to stay true to the original flavors. It's a testament to my great, great grandfather's skill that the sauces and rubs he was concocting in the 1840s are still pleasing palates today." Old Arthur's recently contracted with the 250-store Hy-Vee grocery chain—the products are already sold at Mariano's supermarkets and local specialty food stores.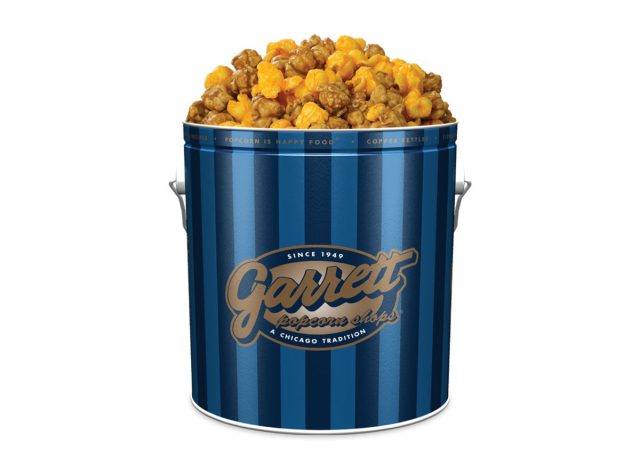 Kernel of truth: This popcorn is super famous in Chicago, says Jen Brommer of Travel with a Plan. The popcorn blew onto the Windy City snack scene back in 1949, and has recently debuted in Chicago grocery stores, while also popping out new recipes—S'mores, Simply Strawberry, Simply Cocoa, and Simply Matcha.
Amigos Famous Ranch Dressing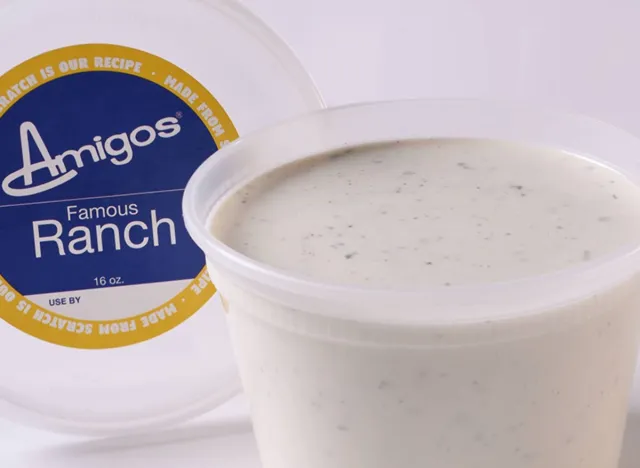 Nebraskans know that they can satisfy their craving for this buttermilk-seasoned sauce by grabbing a container at their local grocery store (like Hy-Vee's). The first Amigos restaurant opened on June 17, 1980, in Lincoln, Nebraska, and the oft-replicated sauce has many copycat recipes—but you can't fool Nebraskan loyalists. Ryan Renner of Omaha Relocation says ranch dressing is a thing in Nebraska. "It's a whole separate food group. People dip everything in ranch dressing."