7 Foods You Won't Find In Authentic Italian Restaurants, According to Chefs
We all grew up eating spaghetti and meatballs, but this isn't a traditional Italy dish.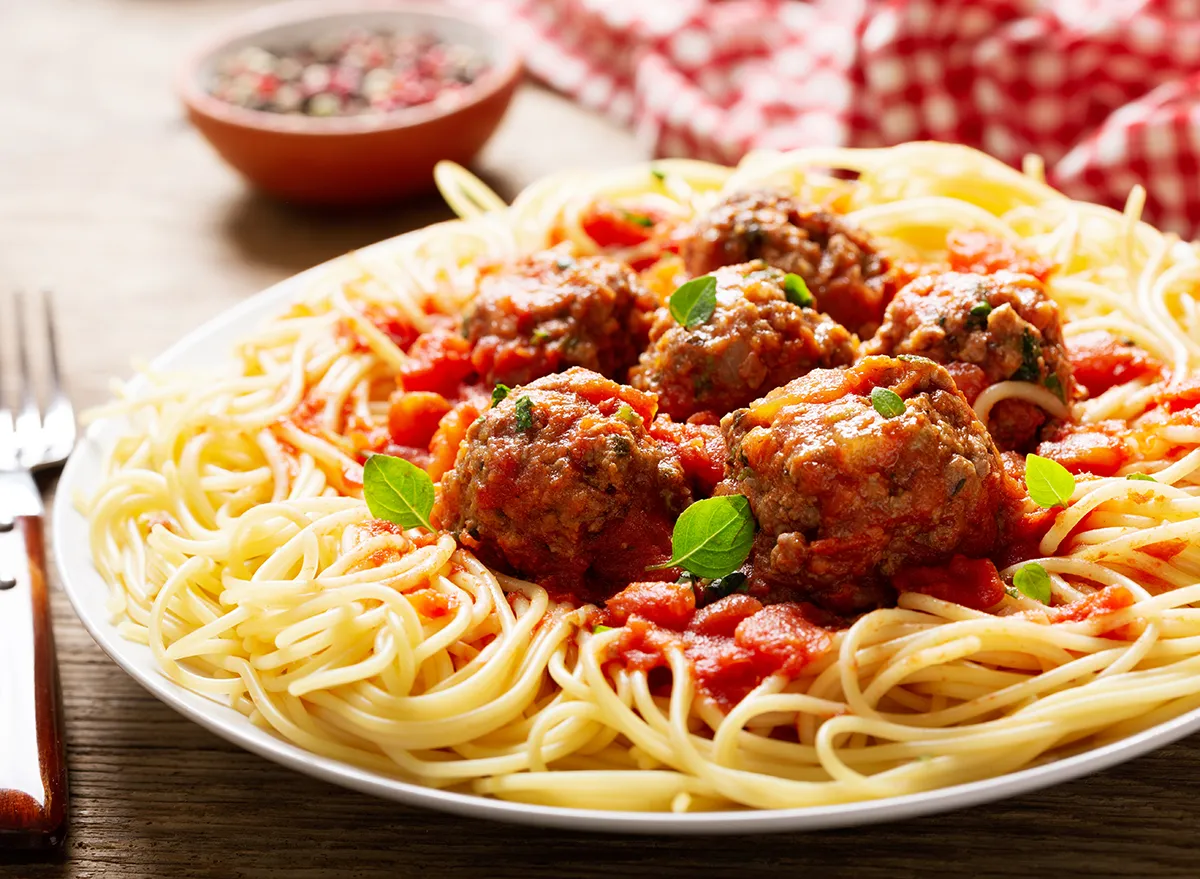 What does Italian food mean to American diners? Comforting classics, heavy on cheese and pasta, probably come straight to mind. While those cozy pasta-centric meals are some of our favorites, there are differences between the foods you'll eat stateside, and what you'll see on your plate in an authentic Italian restaurant or in Italy.
"I call it Italian proper and Italian American," says Tony Susi, first-generation Italian American and executive chef of Bar Enza, an Italian restaurant in Massachusetts.  Susi, and many of the chefs we spoke to, explained that over the years of immigration, Italian American food evolved into what we now know it as. 
"It transitioned from old school Italy and into the U.S., like I call it, things get lost in translation. It kind of took a similar path with Chinese food," Susi explained. 
Another thing to consider is that when Italian immigrants landed on U.S. soil, they didn't always have access to the same ingredients as they did back in the old country, so they did what smart cooks and chefs always do. They improvised!
With that, they came up with some classic dishes you may love, but the chefs we spoke with cautioned against expecting them on the menu should you travel to Italy.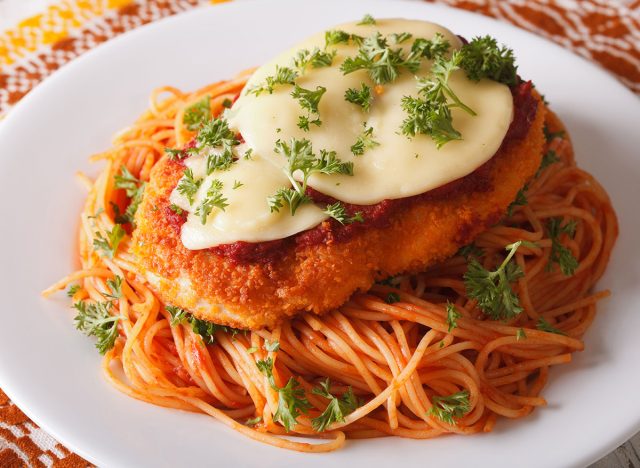 This cheesy, meaty dish came up over and over again. Susi explained that the basic dish has origins in Italy, but as a vegetarian dish. "Eggplant Parmigiana does exist. That is a classic Italian dish—mostly in Rome and in southern Italy—you'll find the melanzane, the eggplant Parmigiana," Susi says. "But no, not the chicken, not the veal. No."
Susi will still make it for you but says, "I really cannot stand the chicken Parmesan as a dish or whatever. But you know, still got to be professional and execute a great one."
Francesco Panella, television host and restaurateur with Gioia and Antica Pesa, echoed Susi's explanation, telling us, "Chicken Parm is a dish I have never seen on a menu in Italy, but it is a dish that reflects the diaspora of Italian immigrants to America at the turn of the century when nutritional proteins like chicken were more readily available. The Italian-American chicken Parm is inspired by the Italian dish La Parmigiana which is served to this day throughout menus in Italy. It's made with eggplant, fresh tomato sauce, and cheese; and is a fantastic example of the Italian's ability to transform their terrain into beloved nourishing plates." 
Tutto Italia Ristorante executive chef Renzo Barcatta explains that in Italy, pasta and meat are served as separate courses.  "I think the combination of chicken served with pasta is a dish you do not see served in Italy, as 'il Primo' is not typically served with 'il Secondo,'" Barcatta says. "In Italy, guests like to take the time to enjoy the food and the people at the table, otherwise, we would grab a panino or a slice of pizza with a glass of wine or beer if we were in a rush."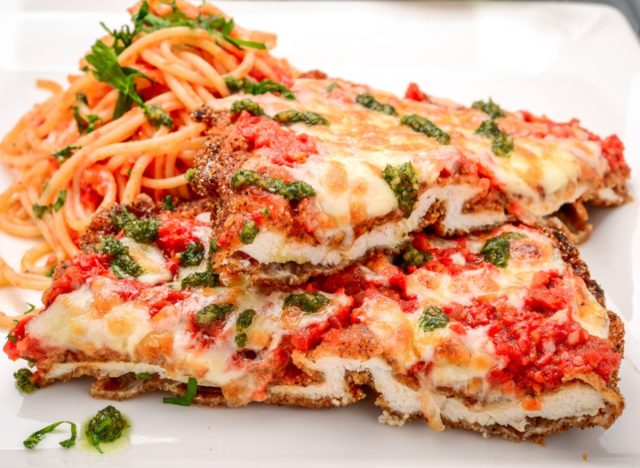 As noted above, this dish isn't something you'll find on a menu in Florence or Rome. Anthony Scotto, the chef and owner of Luogo in Nashville and Fresco by Scotto in NYC, told us, "In Italy, veal is usually served sauteed or breaded and served on a plate. Rarely will you see a Veal Parmigiana on a menu in Italy. They don't believe in masking the veal."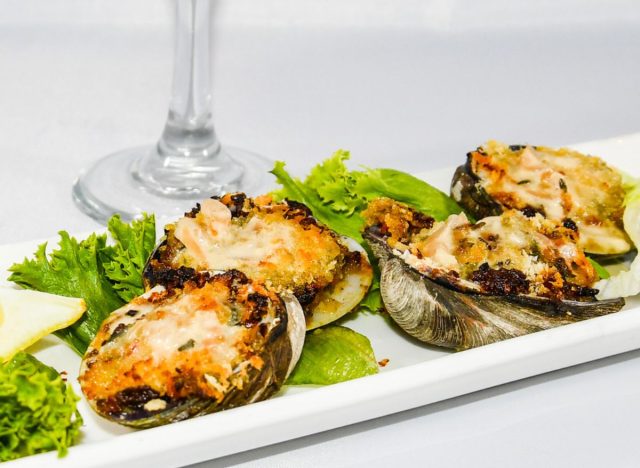 This popular dish of clams placed under a broiler, usually with breadcrumbs, parmesan cheese, and spices is beloved, but not authentically Italian, says Susi. "I love a good clams casino. That's definitely an Italian American dish that's been created here, and it just captures that genre of Italian food," he told us.6254a4d1642c605c54bf1cab17d50f1e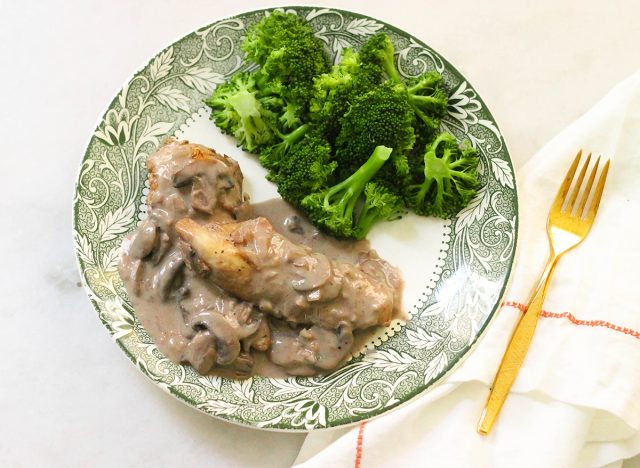 Chicken Marsala is another favorite that evolved from how it was done in the old country, Susi explains. Essentially this dish came about by someone trying to recreate their hometown dish. "Let's take chicken marsala for instance," says Susi. "So back in the fifties and sixties, you started to see Italian restaurants, of course, by immigrant Italians. If you go to Italy or Sicily, chicken Marsala does not exist."
"That particular dish originated from Sicily where Marsala wine is produced and it's a classic stewed chicken in Marsala wine sauce. So now you're from Sicily, you're trying to translate to an American crowd what this dish is from your hometown."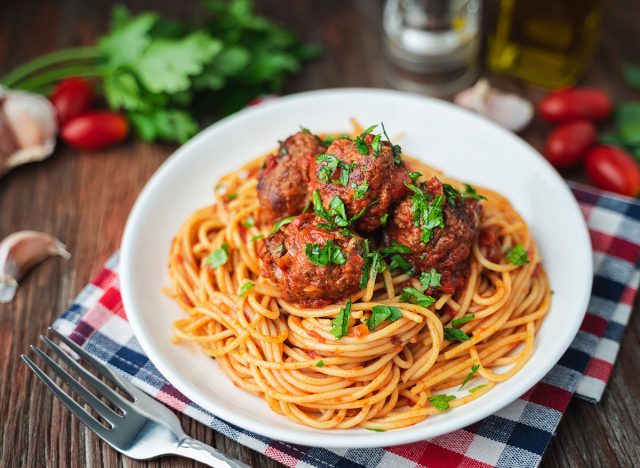 While you may have grown up eating this filling dish, our friends in Italy did not, says Chad Huff, executive chef at Marisi Italiano in California.  "Spaghetti and meatballs isn't something you'll see in a restaurant in Italy, as they are two separate dishes, Spaghetti al Pomodoro and Polpette. Putting them together happened in the U.S."
Pineapple or Buffalo Chicken Pizza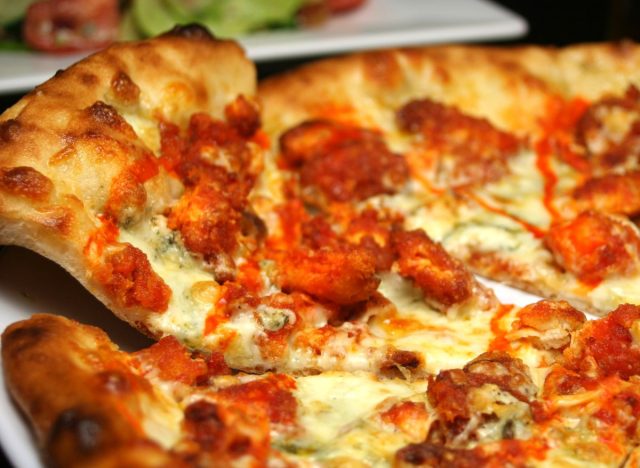 Chef Enzo Algarme, Naples native and co-owner of DC area-based Neapolitan pizzeria, Pupatella (certified by the Assozione Verace Pizza Napoletana), would prefer not to put pineapple or buffalo chicken on your pizza.  "In Italy, you would never see pineapple on pizza or a buffalo chicken pizza, for instance, which is why we usually don't have those items on the menu at Pupatella," Algarme told us.
In fact, Hawaiian pizza which is made with ham and pineapple was invented in Canada!
Enormous servings of pasta and red sauce
You won't find the giant dishes of pasta you get at your favorite checkered tablecloth joint in the old country or an authentic Italian restaurant, says Sean Ferraro, owner and chef at Madison Avenue Pizza in Florida. "I love Italian American-style pasta and I'm not against it, but pasta is eaten differently in Italy. First, the portions are way smaller. Pasta isn't really the main course, it's part of a larger meal and it's a smaller part of it. Also, the sauces on pasta in Italy are more delicate and fresh compared to Italian American pasta sauce," says Ferraro. 
He explained further, saying, "I grew up with my Italian grandmother, who was born and raised in Italy, and a lot of the times that we ate pasta, it was just dressed in olive oil, fresh garlic, and fresh grated Parmigiano Reggiano cheese. The same goes with stuffed pasta like tortellini and ravioli, it's usually just a small amount on a plate with a simple sauce, not a giant bowl full of ravioli or tortellini drenched in sauce."
Tanya Edwards
Tanya Edwards is a seasoned food and health journalist, who has held roles at Yahoo Health as Managing Editor and at Food Network as Programming Director.
Read more about Tanya