5 Items That Are Making Your Grocery Bill Skyrocket
These five items have seen the most dramatic price increases since February.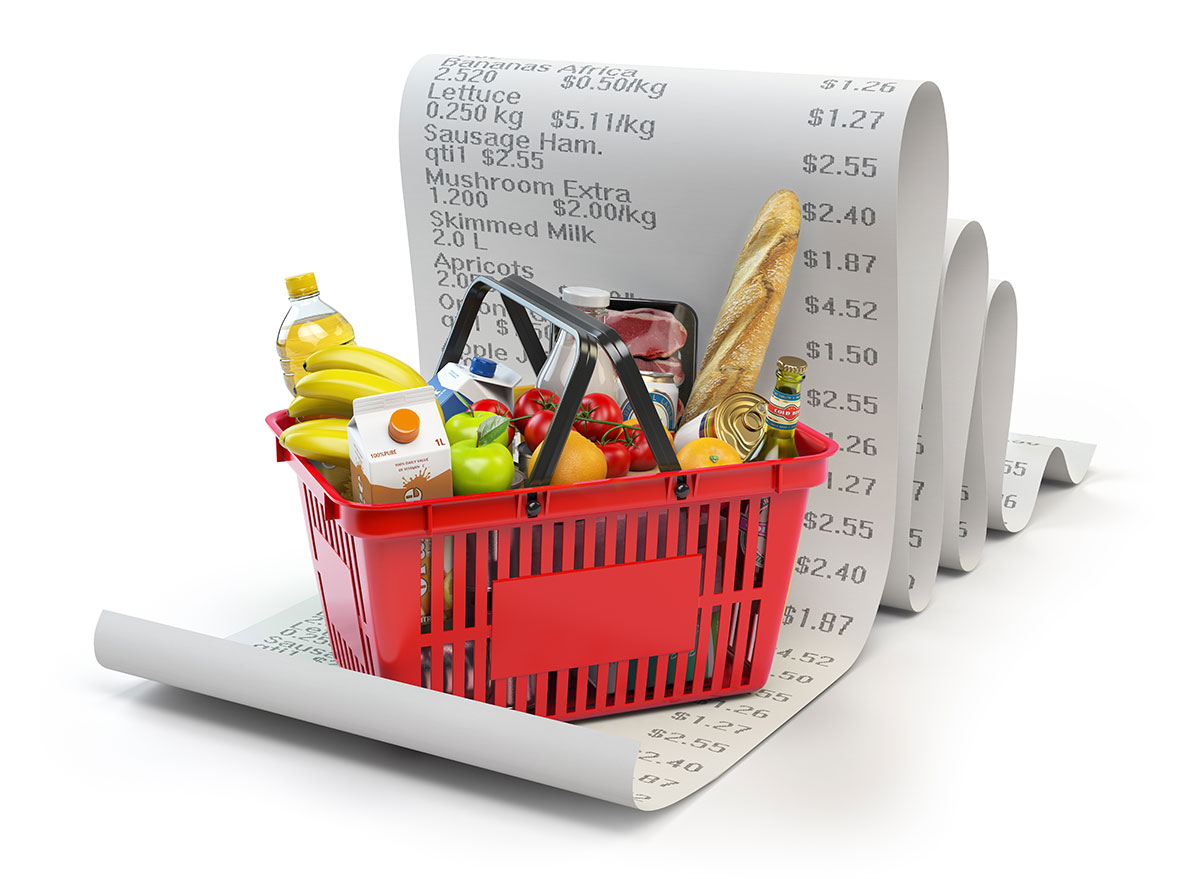 This has been a record year for grocery prices. Many Americans have witnessed a steady increase in their grocery bills since the pandemic started, due to a higher-than-normal demand for groceries brought on by an increase in home cooking, combined with disruptions in the food supply chain.
Since March, we've witnessed staples like meat and eggs get more expensive compared to last year and the beginning of this year. And prices of some items, like cheese, have skyrocketed to record levels.
While the high demand brought about temporary shortages of some items, the grocery supply chain is largely back to normal. The prices, however, still haven't gone back to pre-pandemic levels.
Related: 12 Items Grocery Stores Are Having Trouble Keeping in Stock
"Americans paid the most for their groceries in May, looking at the prices for a common basket of goods each month in 2020," Phil Tedesco, director of retail analytics for Nielsen, told NBC News. "On a weekly basis in July, prices are softening slightly or staying flat, but are still above pre-COVID-19 levels."
An analysis of consumer price index data for February through June, conducted by 24/7 Wall St., is shedding some light on the exact items that are driving up your grocery spending the most.
According to the analysis you'll find that foods like dried legumes, peanut butter, ham, and potatoes have seen a price increase of 7% or more. However, the five items that top the price-growth list are mostly found in the meat aisle.
If you're on a tight grocery budget, you may want to rethink the purchase of these five groceries that got drastically more expensive than they were several months ago.
Don't forget to sign up for our newsletter to get the latest restaurant news delivered straight to your inbox.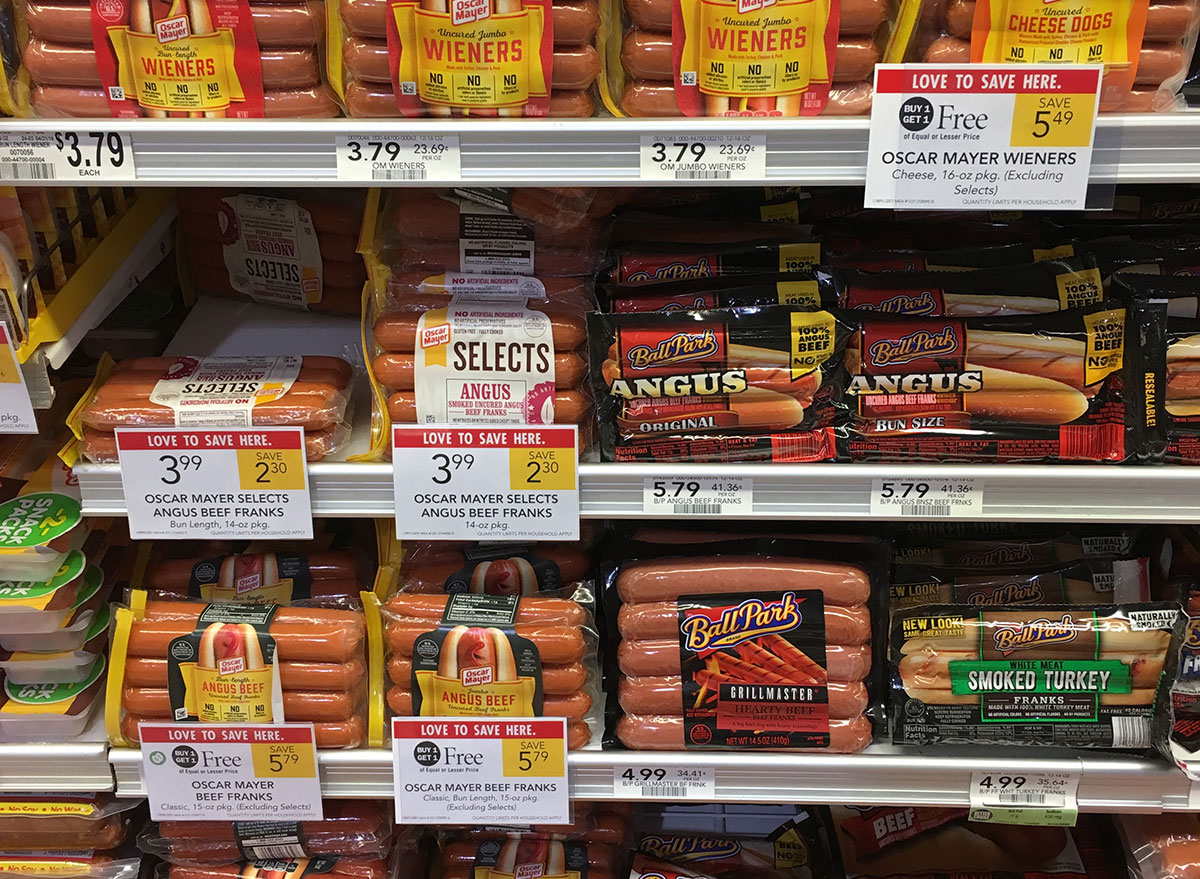 Grilling season isn't over yet, and prices of hot dogs are still at an all-time high. Since February of this year, the prices of Frankfurters have increase by 8.8%. According to USA Today, prices of the beloved national grilling staple have been growing even before the pandemic, increasing by a whopping 28.2% in the past decade.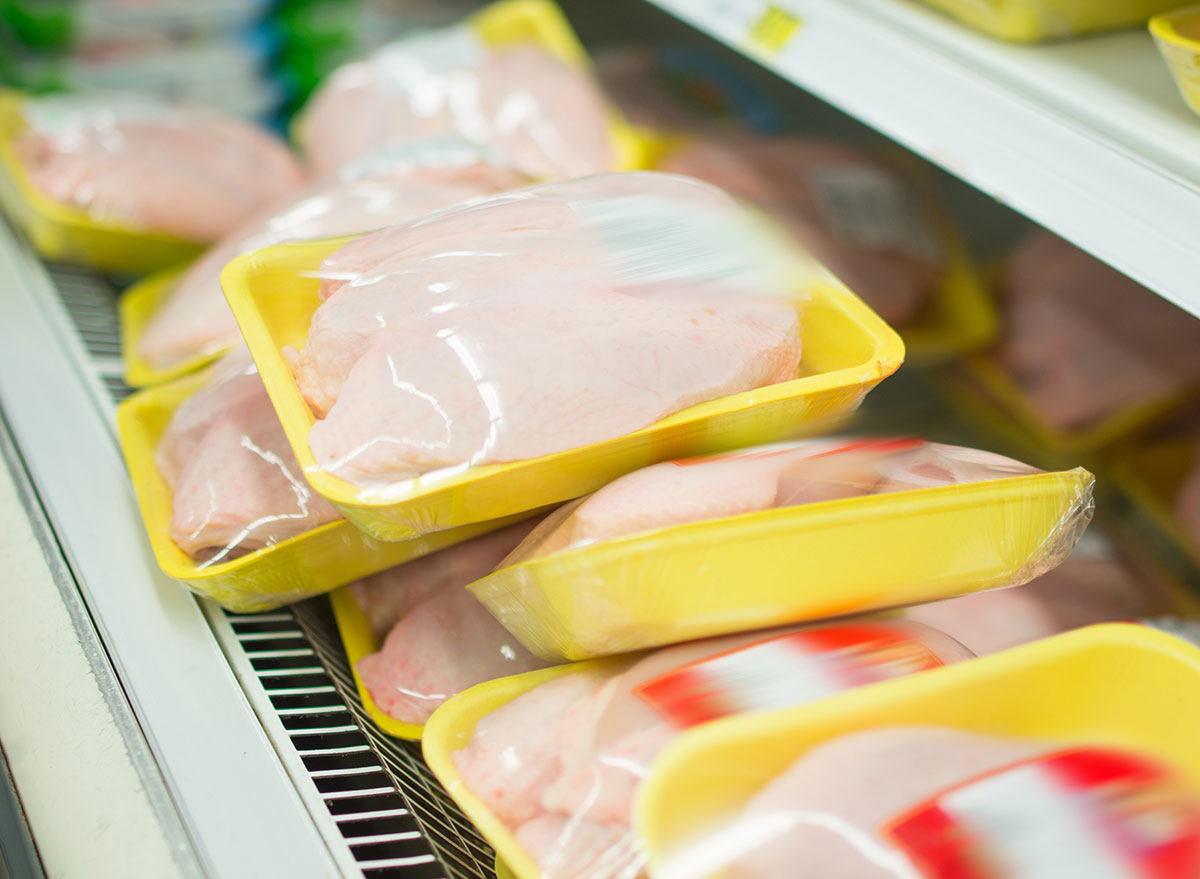 Due to operational disruptions at some of the largest meat packing companies in the United States, the prices of chicken have gone up by 9.4%. This puts an added financial strain on families trying to eat healthfully during the pandemic.6254a4d1642c605c54bf1cab17d50f1e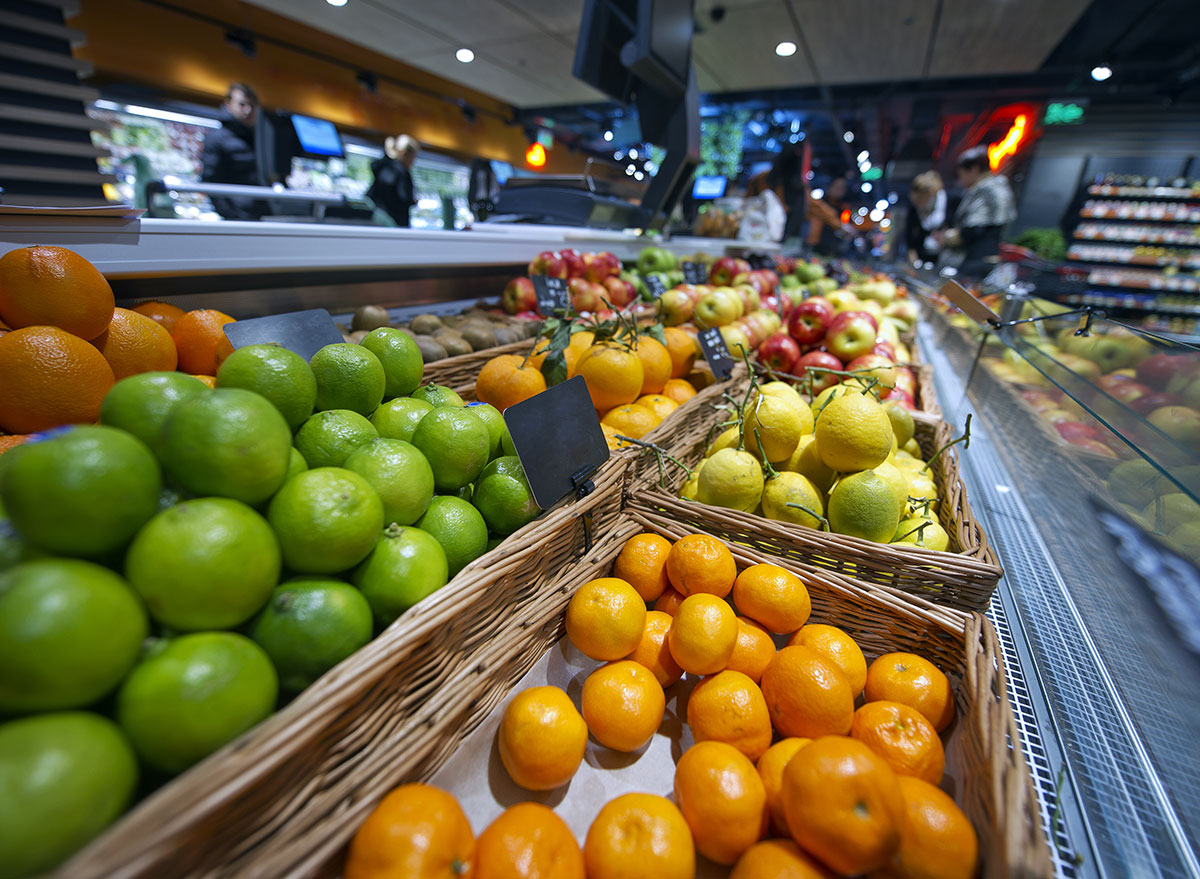 While all the other items on this list have gotten more expensive due to the pandemic, citruses are an exception. Prices of citrus fruits usually start increasing in March due to seasonality, and peak around October, so the 10.3% increase in prices since February isn't all that uncommon. Keep this in mind when stocking up on lemons, limes, grapefruits, and clementines.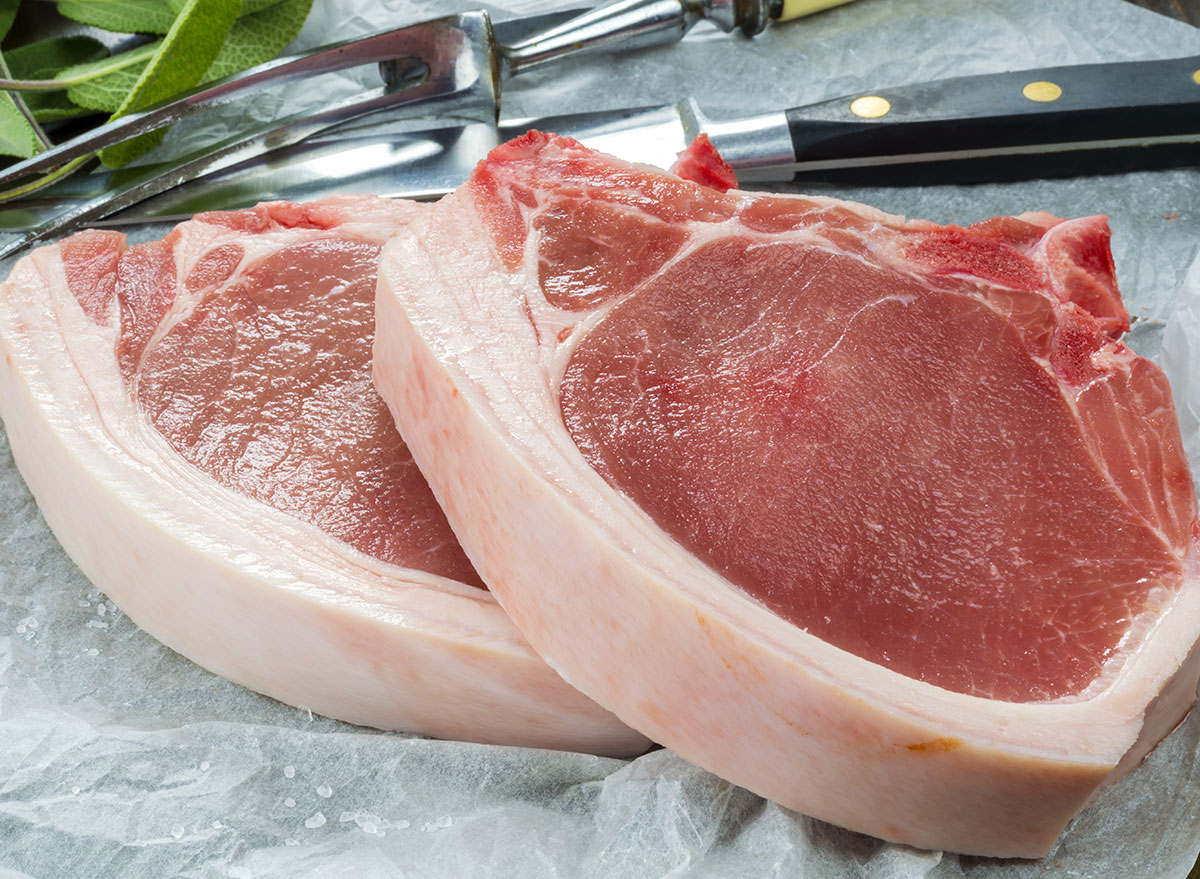 Prices of pork—the third most-consumed meat product in the United States—have shot up by almost 20% since the beginning of the year. The dramatic increase is due to the shortage of pork that started in April, when some industry experts predicted the country was only weeks away from running out of pork altogether.
America's favorite meat has seen the greatest price increase since the beginning of the pandemic. While the average grocery item got about 4.5% more expensive this year, pork and veal products are now 22.7% more expensive than they were in February. And ready for this? The current prices of pork and veal are almost 80% higher than they were in 2010 (compared to an average 19% increase for prices of other groceries during that time).
Mura Dominko
Mura is ETNT's Executive Editor, leading the coverage of America's favorite restaurant chains, grocery stores, and viral food moments.
Read more about Mura