12 Items Grocery Stores Are Having Trouble Keeping in Stock
You may have trouble finding these high-demand groceries this year.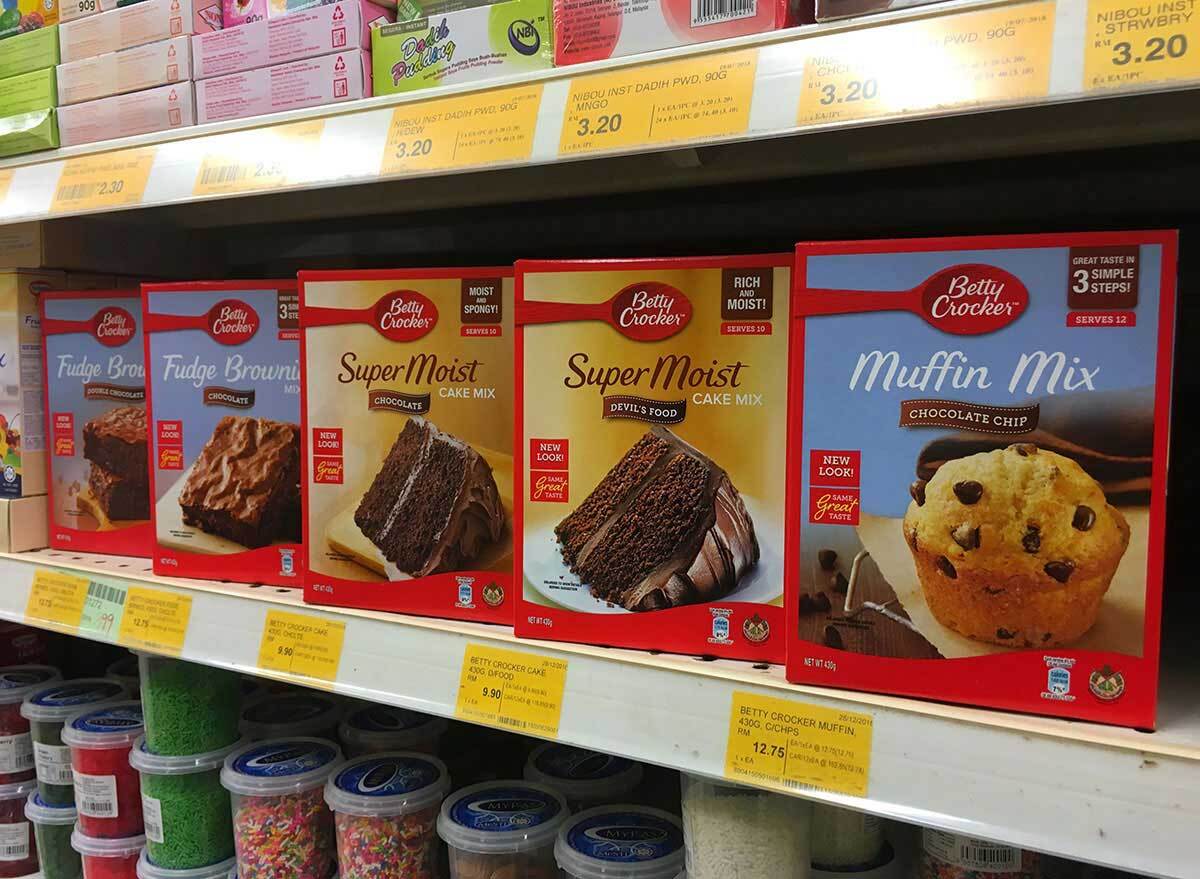 Food manufacturers in the U.S. are facing unprecedented demand for their products due to the pandemic—one that is making it impossible to keep items in stock and supply chains running smoothly. Industry giants like General Mills, Campbell's, and Conagra are ramping up production and looking for ways to expand their output, but they're still having a hard time replenishing their inventories. As a result, grocery stores are starting to look for new suppliers of their most in-demand items. It's also very likely you'll have a harder time sourcing your favorite flour, canned soups, or spices this year.
Here are some of the most popular items that are at high risk of going out of stock at any given moment. Don't forget to sign up for our newsletter to get the latest grocery and food news delivered straight to your inbox.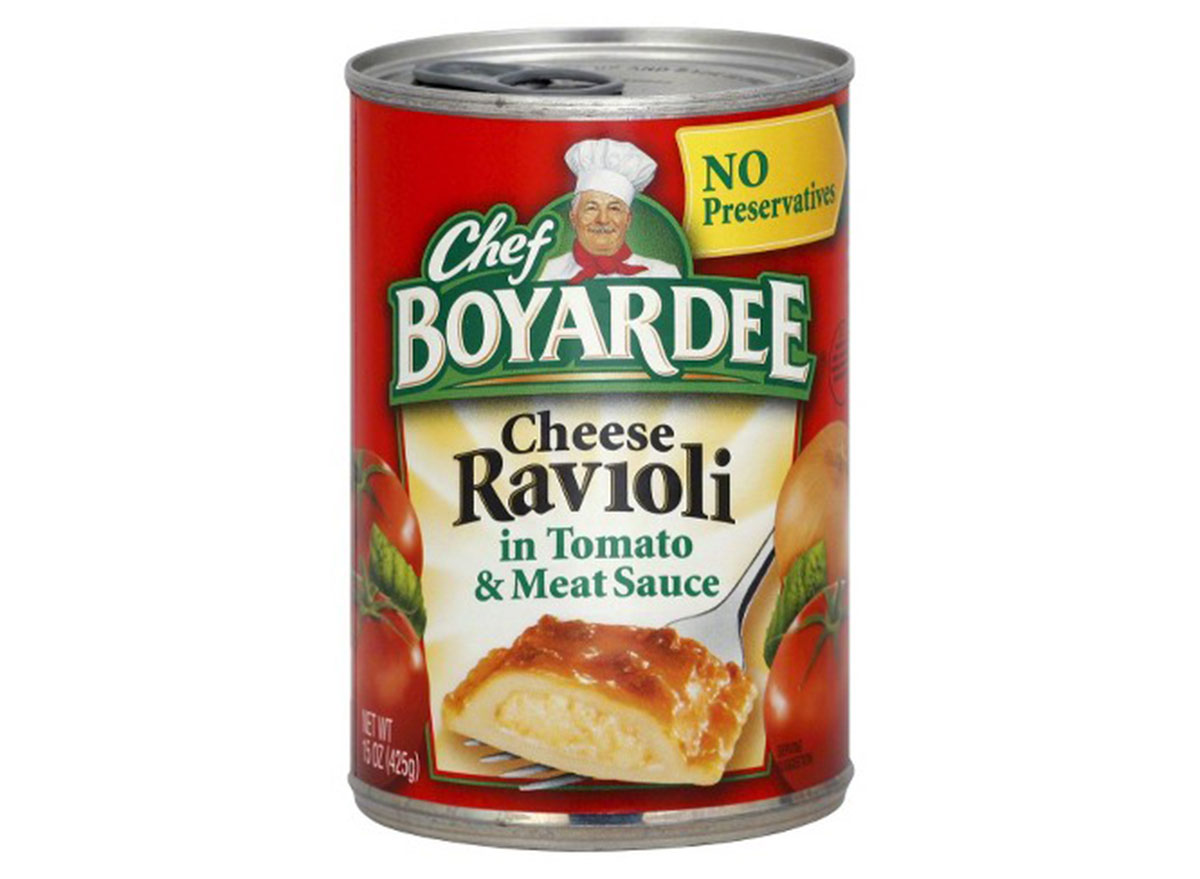 Conagra, the company that owns the Chef Boyardee brand, told the WSJ their inventory is running low, and unless demand wanes, they won't be able to keep up with it. The beloved canned pasta dishes have been in high demand during the quarantine. Some of the most popular items include canned ravioli and canned spaghetti with meatballs.
The line of healthy meals includes microwave dinners, canned soups, and even wraps and dressings, and they've all been difficult to keep in stock during quarantine. The producer notes they've had a hard time meeting demand, and these will most definitely be difficult to come by should the pandemic continue.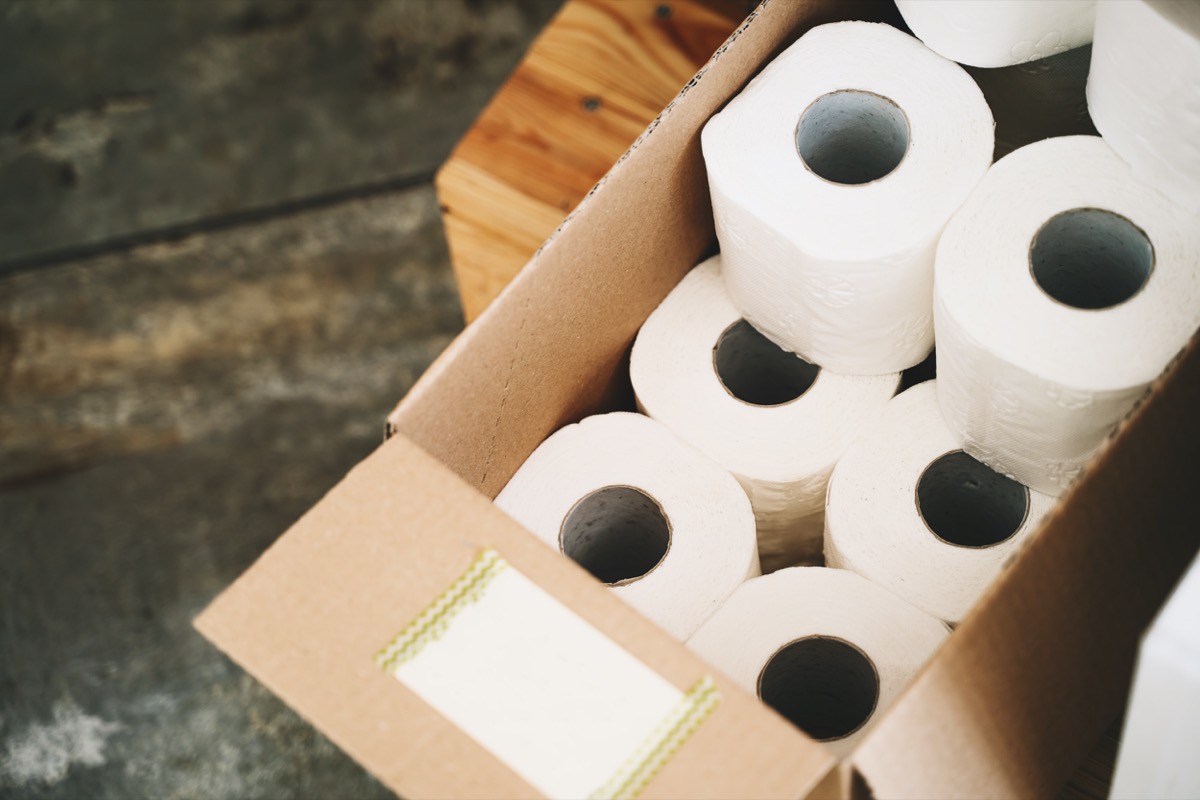 Toilet paper has been one of the most in-demand household items at grocery stores nationwide. And the high demand for paper goods isn't about to change anytime soon. According to the WSJ, many retailers in states where cases are surging are considering reinstating buying limits for high-demand goods including toilet paper.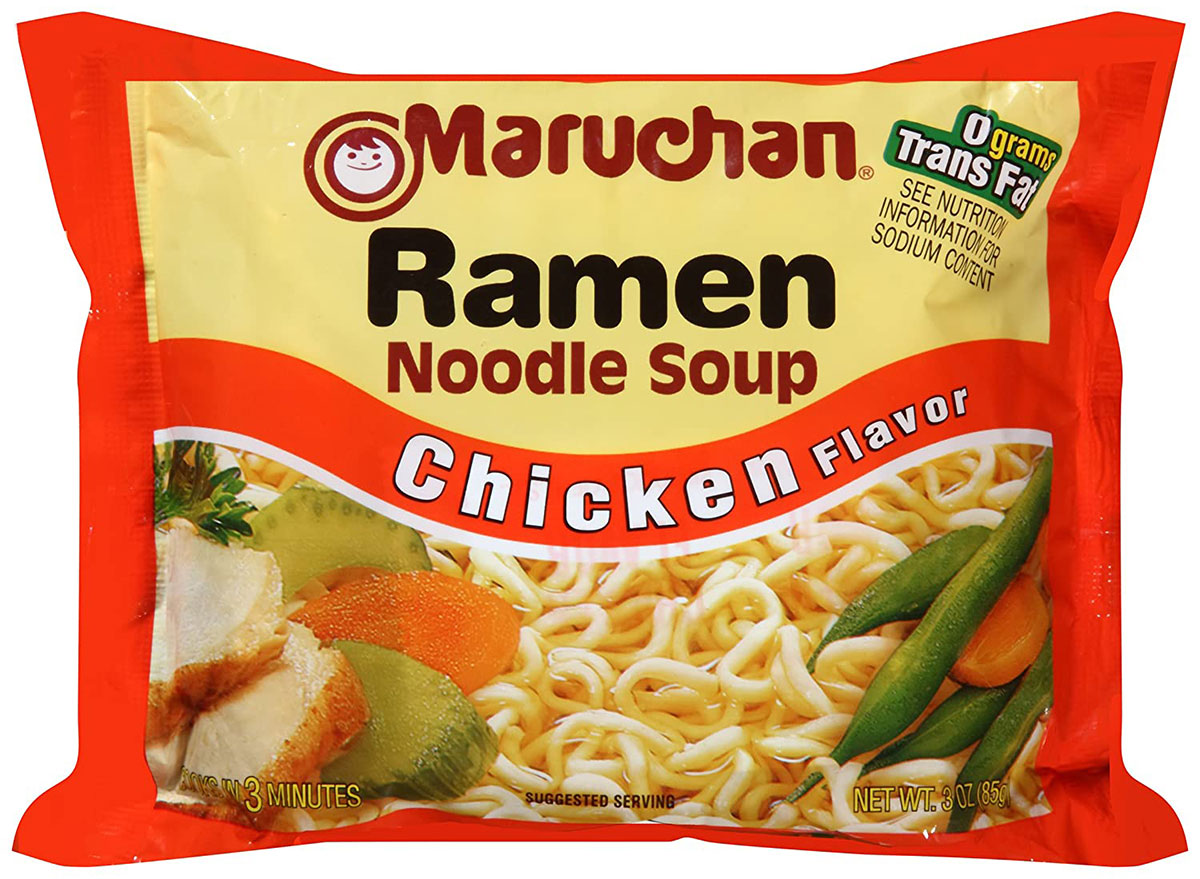 Instant ramen has many merits, but one of its biggest advantages is the fact that it's cheap, with a shelf life of about a million years. No wonder it's been one of the most highly sought-after items to stockpile. And the grocery stores are certainly feeling the demand, with some of them looking to secure new suppliers of the beloved dry noodle. Check out our 3 Recipes To Doctor Up A Packet of Instant Ramen.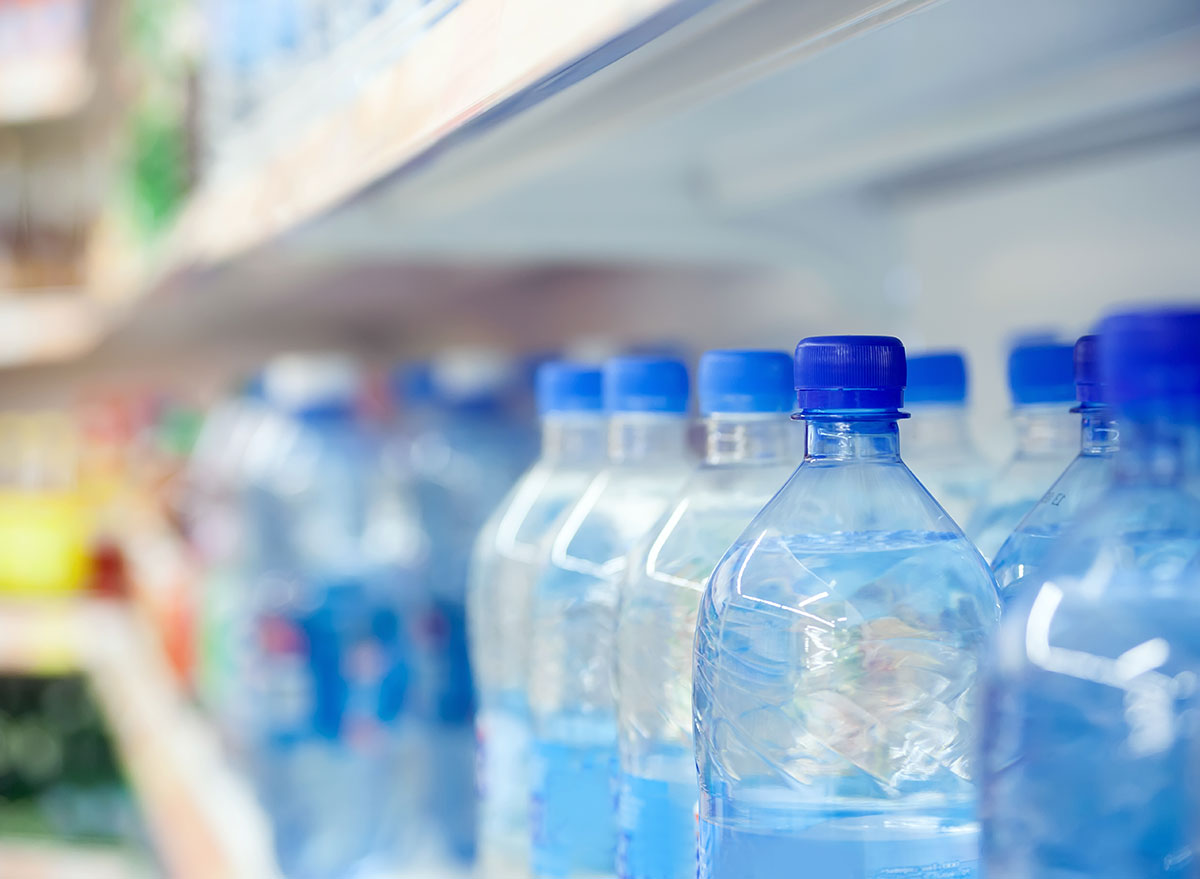 Another item grocery store warehouses have been stockpiling is bottled water. And there are several reasons for this—not only are we drinking more water per capita for health and wellness reasons, but it's also an item that people instinctively want to hoard during any type of existential uncertainty, especially a pandemic. However, keep in mind that this Popular Bottled Water Contains High Levels of Arsenic.
These family-friendly snacks have been in high demand. Mark Clouse, the CEO of Campbell Soup Company which owns Pepperidge Farm, said the company ran through reserves of the snack during the initial surge in grocery shopping in March.6254a4d1642c605c54bf1cab17d50f1e
Canned soups are another hot item of the pandemic. Ridiculously easy to prepare and stockpile, they've been the taste of homemade comfort for many Americans on lockdown. And although the ubiquitous soup brand tried to streamline their production by discontinuing some varieties of their soups for the time being, the CEO confirmed this is one of the items they're having a hard time producing quickly enough. Check out where Campbell's ranks on our list of 14 Best Healthy Canned Soups and Soup Products (& The Worst)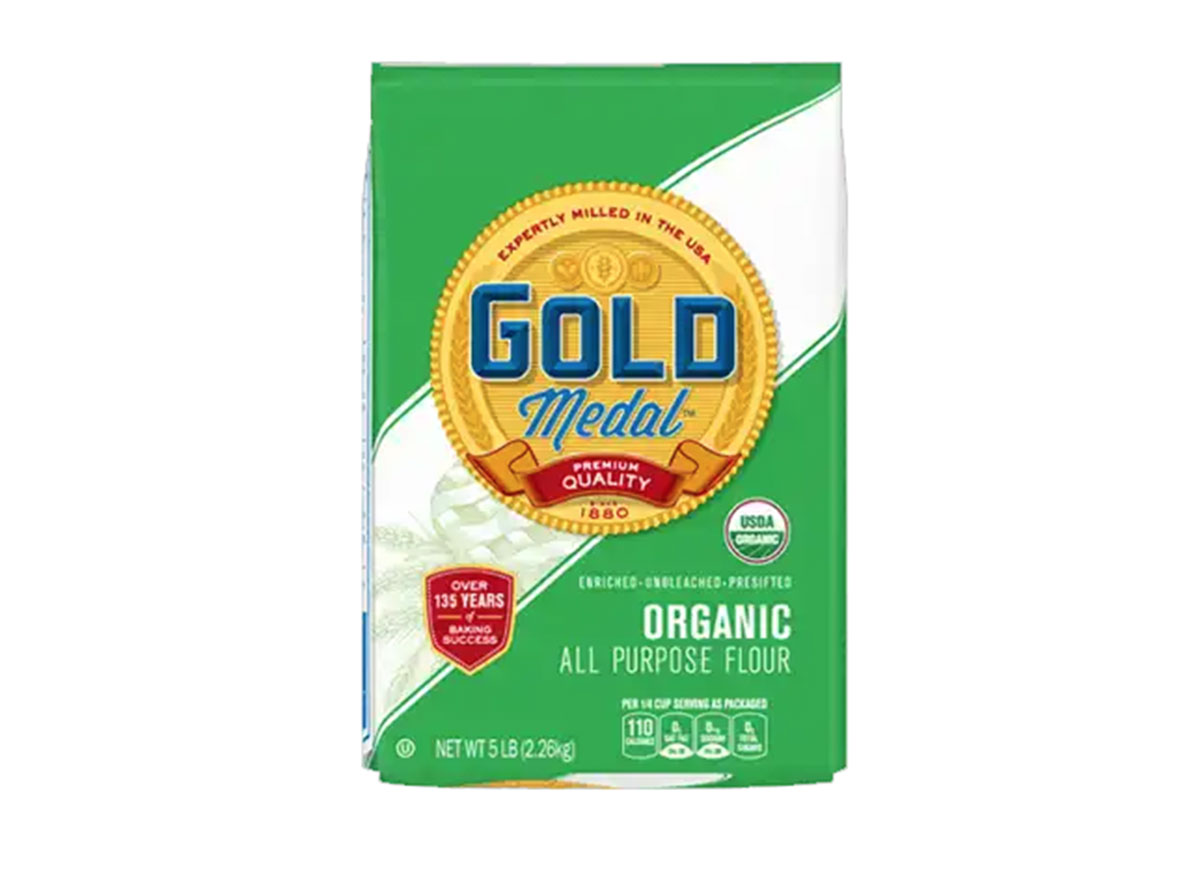 No one could have predicted a scenario where there's a sudden surge in demand for baking ingredients all across the U.S., but that's exactly what happened during the pandemic. Due to an increase in home cooking and baking, flour has been flying off the shelves since March with no end in sight. Because this is such an unprecedented situation that doesn't even happen during the holiday season, the flour producers have been caught off guard. General Mills, who owns Gold Medal, said they haven't been able to build up a normal inventory of their flour products in months. If you do end up stocking up on it, here are 16 Delicious Ways to Use All-Purpose Flour.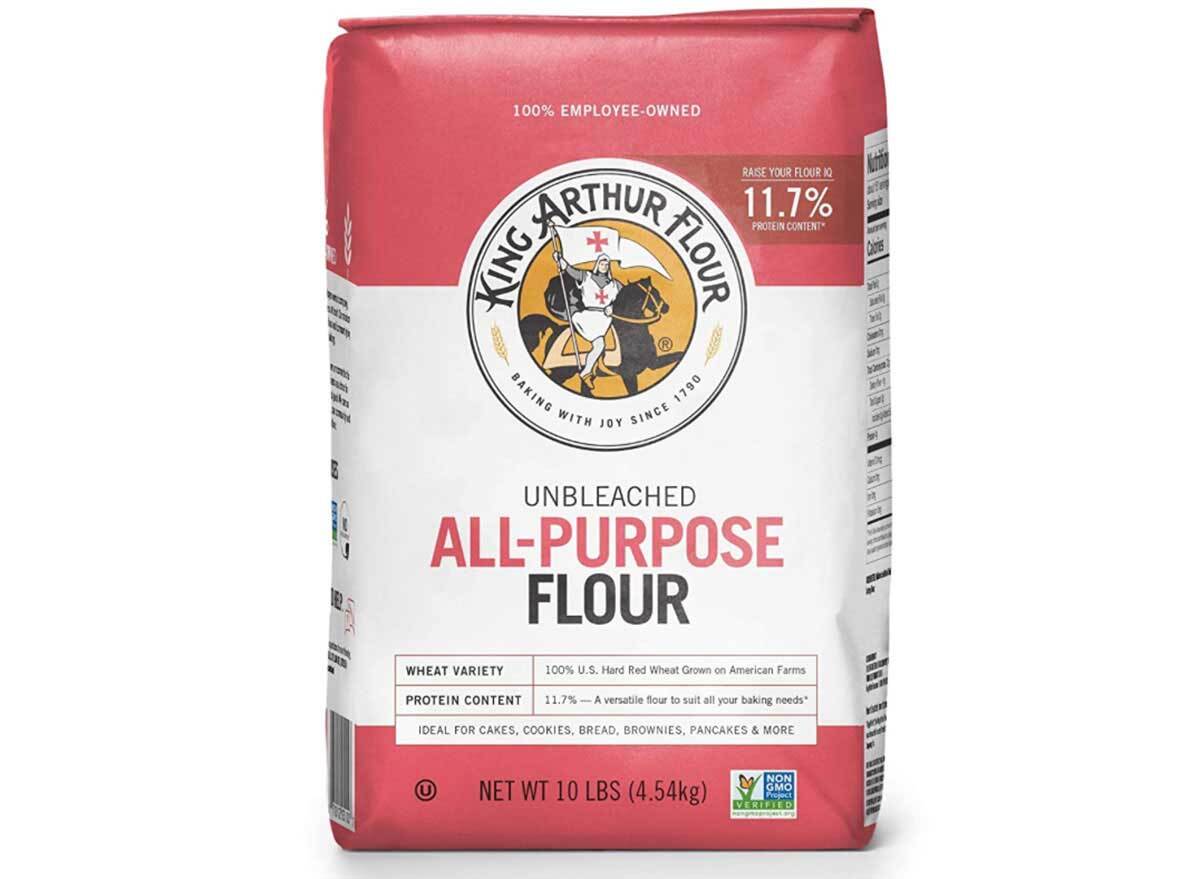 King Arthur has tried ramping up their flour production by booking more time on manufacturing lines at mills and adding another fulfillment center in Kansas. However, its availability in grocery stores is unreliable for the time being. Market research firm Nielsen reported a 233% YoY growth in flour sales in March, and the demand still remains 25% higher in June, which is supposed to be the off-season for baking.
Betty Crocker Dessert Mixes
Flour isn't the only item General Mills is having a hard time keeping in stock. It's all those delicious Betty Crocker pre-made cake and brownie mixes, too, which provide a convenient shortcut to home baking. Especially in the absence of individual baking ingredients. Check out our list of 20 Popular Box Cake Mixes—Ranked!
Just like Campbell's soups, Progresso's canned offerings have been in high demand. General Mills noted they haven't been able to build up a normal inventory of the stuff since the beginning of the pandemic. Of course, that doesn't mean you won't be able to find Progresso soups anywhere, but the supply is expected to ebb and flow in the coming months.
The company's YoY sales grew by 26% in the spring, marking an increase in home cooking among Americans. Because of this surge in demand, McCormick's factories had fallen behind with restocking the product, and the company decided to add the equivalent of another U.S. factory in third-party manufacturers. CEO Lawrence Kurzius said the company is hoping to be back on track with their supply chain by the holiday season.
Mura Dominko
Mura is ETNT's Executive Editor, leading the coverage of America's favorite restaurant chains, grocery stores, and viral food moments.
Read more about Mura