Kroger's Heartwarming New Holiday Commercial Will Make You Weep
The animated spot depicts the power of connection through food.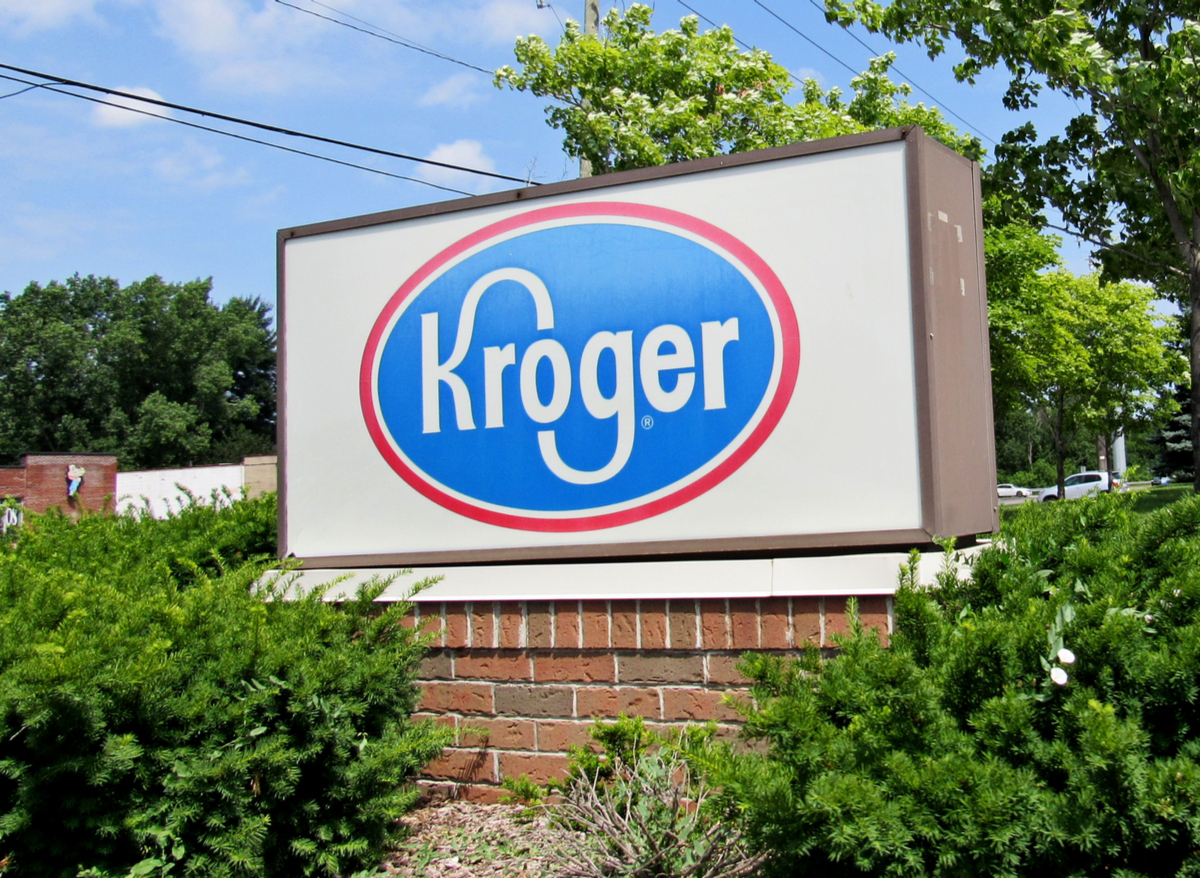 We're now firmly careening into the holiday season, and you know what that means—it's the season of food, family, and, often, some very intense feelings. Just in time for the festivities, supermarket chain Kroger has released a new commercial that tugs on all those heartstrings, and viewers are having some strong reactions to the new holiday-themed ad.
The animated spot is called "Cuisine Exchange" and it starts with a couple looking wistfully at parents playing with a young child. When a flier about welcoming foreign exchange students falls into their laps, they decide to go for it and invite a student from Mexico to their home. The student starts to get homesick in her room, but the couple cheers her up by making the Mexican dish pozole with Kroger ingredients, making her feel at home and instantly cheering her up. When the student leaves, the couple is briefly heartbroken—then decides they should turn the experience into a regular habit, welcoming student after student from all around the globe into their home.6254a4d1642c605c54bf1cab17d50f1e
Over the years, the couple's fridge populates with photos of the memories they've shared with each of their students. The ad ends with the couple, later in life, being surprised by all their former students showing up at their door. Each student cooks a dish from their home country and shares it in a communal feast, and the commercial ends with the tagline "food connects us all."
Kroger's head of marketing Tom Duncan spoke to Ad Age about the thinking behind the ad, referencing last year's "Magical Cookbook" holiday commercial that showed a grieving widower cooking his wife's old holiday recipes and reconnecting to his favorite memories with her through tasting her food again.
"If you think about our approach this year versus last year, we really celebrated holiday memories through a lifetime of different meals," Duncan told Ad Age. "This year's film builds on that idea … that food is a big part of holiday memories."
Viewers at home certainly seem to think so, with many taking to X (formerly known as Twitter) to share just how emotional this holiday ad spot had them feeling.
"Not a Kroger ad sucker punching me right in the feels at 10am," wrote one user.
"[W]hy did I just cry watching a Kroger ad on tiktok," wrote another. "[H]elp."
"So a Kroger commercial really just made me cry…but in a good way, promise," chimed in another, and social media is truly full of comments echoing the same sentiment.
If you're in need of a good pre-holiday cry, we recommend tuning in to this under-two-minute gut punch of a commercial—it'll have you in your feels in the best way. Whether you're looking forward to spending the holidays with loved ones or feeling anxious about the holiday season bringing up tough memories, this Kroger ad honors both love and loss, celebrates the power of found family, and pays homage to the simple but powerful act of love that is sharing food filled with memories of home. Pixar, if you're looking for your next movie idea, we recommend you have a chat with Kroger's finest.
Louisa Ballhaus
Louisa is a culture writer and author from New York City covering entertainment, celebrity, and lifestyle content for outlets like
Cosmopolitan
and
Bustle
.
Read more about Louisa