Can a Low-FODMAP Diet Help You Find Digestive Relief?
This elimination diet can help you identify food intolerances, so you can manage your IBS symptoms.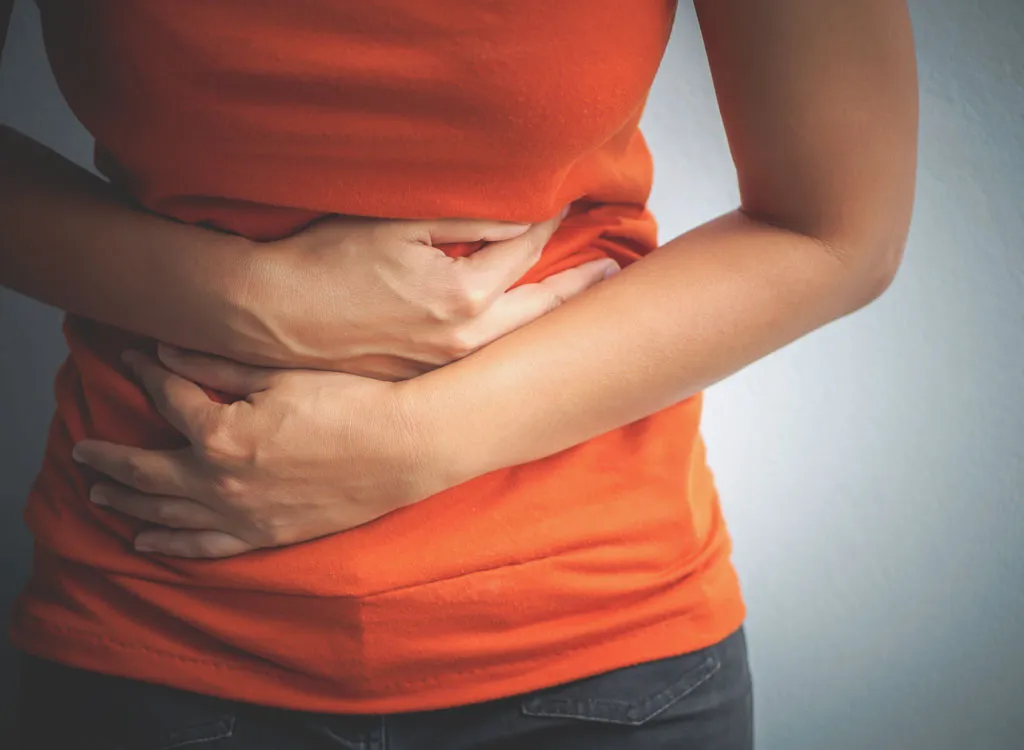 While a FODMAP may sound like an undercover government agency in a spy thriller, it actually has nothing to do with saving the world from terrorist threats—though it may be responsible for keeping you on the edge of your seat in a very different way.
The good news is a low-FODMAP diet may spell relief for those who suffer from certain digestive issues. And as you read up on the gut health benefits of a low-FODMAP diet, consider making one more change to your diet by cutting out added sugars. With the help of The 14-Day No Sugar Diet, you learn how to identify foods with hidden sugars, how to replace them with low-sugar alternatives, and how you can lose up to a pound a day!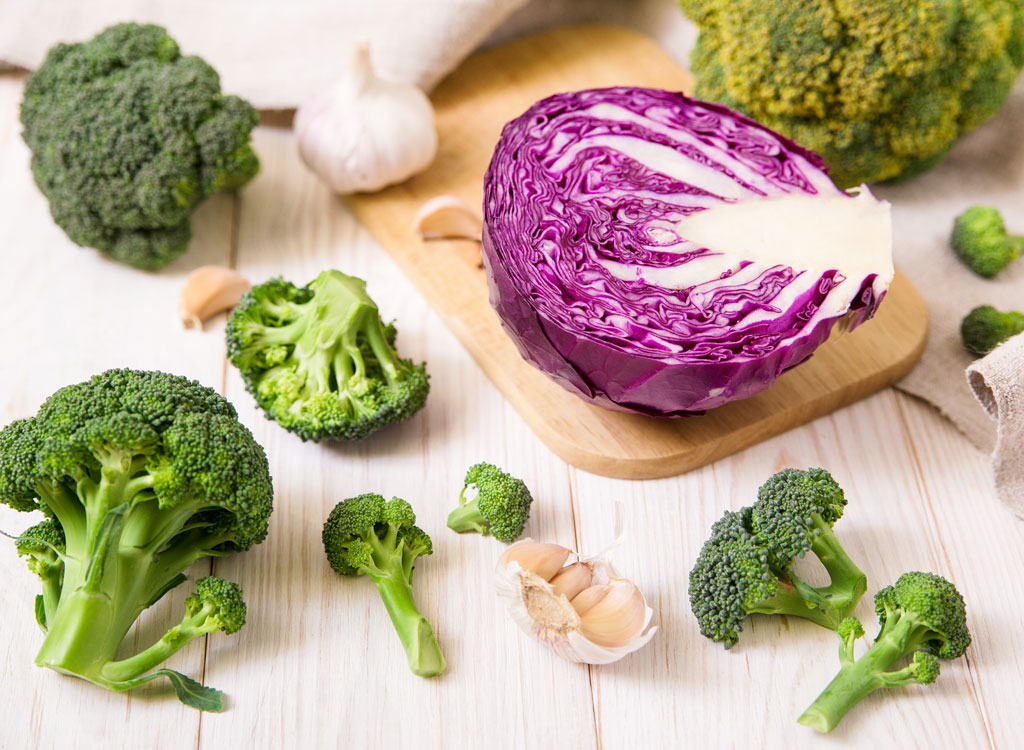 FODMAP is an acronym for fermentable oligo-, di-, mono-saccharides and polyols. This group of carbohydrates are poorly digested and are quickly fermented by gut bacteria. This pulls water into the small intestine and causes IBS (irritable bowel syndrome) symptoms, such as gas, bloating, and stomachaches.
"FODMAPs are small sugars and fibers found in many everyday foods such as onion, garlic, wheat, watermelon, apples, and milk, to name a few," says Kate Scarlata, RDN, LDN, a dietitian and author of The Low-FODMAP Diet Step by Step.
"Bacteria like to eat just as much as we do, and for bacteria, FODMAPs are like fast food—they love them," says Danielle Capalino, MSPH, RD, a dietitian and author of Healthy Gut, Flat Stomach. Capalino notes that in most cases, FODMAPs are found in very healthy foods. So it's counterintuitive to think that these healthy foods are the cause of your digestive distress, as opposed to gut-sabotaging foods high in saturated fat and sugar. Unforunately, this can certainly be the case if your gut struggles to digest these fibrous foods.
FODMAPs and IBS: What's the Connection?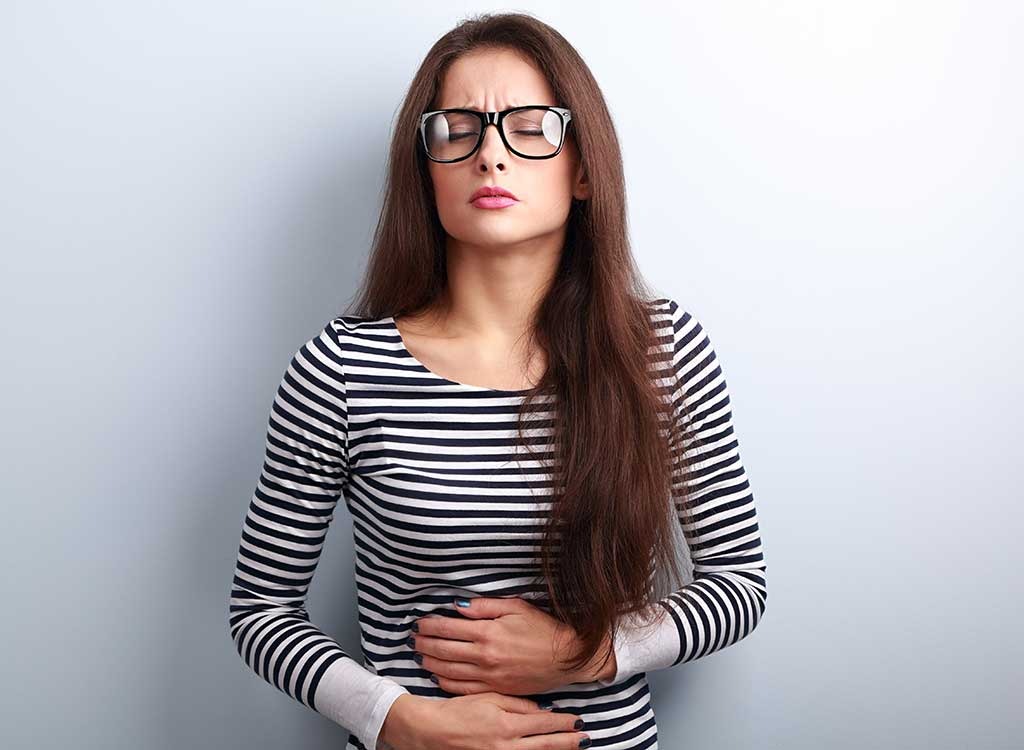 IBS is a chronic condition that can cause abdominal cramping and pain, bloating, gas, constipation, and diarrhea. Although the cause of IBS is unknown, experts believe that food intolerances or sensitivities, mental disorders, like depression and anxiety, stress, and hormones can trigger an IBS flare-up. According to the National Institute of Diabetes and Digestive and Kidney Diseases, about 12 percent of people in the U.S. live with IBS.
According to Scarlata, the natural FODMAPs found in many foods don't bother most people. "In individuals with irritable bowel syndrome with a hypersensitive gut, however, FODMAP-containing foods can trigger debilitating digestive distress," she says.
Why? According to Scarlata, there are a couple of potential reasons. One reason is that the increase in water in the gut may be problematic for people who already have a sensitive gut or have an impairment in the movement of the bowels. The types of bacteria in the gut can also drive your body's response to FODMAPs; the composition of the gut bacteria in someone with IBS is very different than someone without it.
How the Low-FODMAP Diet Works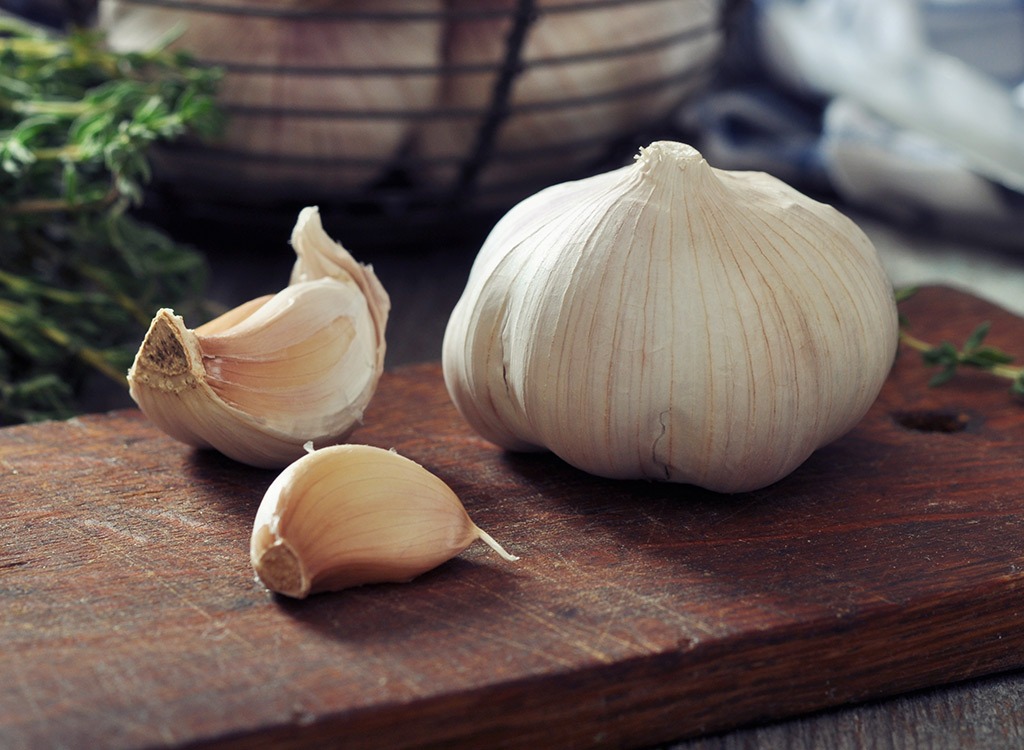 "The low-FODMAP diet is a tool to help you identify the foods that are your triggers," says Capalino, not a long-term elimination diet. A low-FODMAP diet consists of three phases: elimination, re-introduction, and personalization.
During a two-to-six-week elimination phase, all high-FODMAP foods are removed from the diet, Scarlata says. These foods include apples, pears, mango, honey, onion, garlic, wheat, barley, black beans, milk, apricots, plums, and snow peas. In fact, there's a long list of foods to avoid on the low-FODMAP diet. It might sound impossible to eliminate all of these foods—not to mention all of the nutrients they provide—from your diet. But you can follow a low-FODMAP diet safely with the support and advice of a knowledgeable dietitian. Capalino and Scarlata advise people to consult with a dietitian before following this restrictive diet, as finding and preparing low-FODMAP meals can be challenging at first.
Tips for Following a Low-FODMAP Diet
A few more tips from Scarlata for staying on the wagon:
Create a weekly meal plan including all meals — and don't forget about snacks, too!
Stock up on a few grab-and-go foods for when hunger strikes. Scarlata suggests Fody Dark Chocolate Nut Bars and Rachel Pauls Happy Jerky.
Invest in a cookbook like Scarlata's The Low FODMAP Diet Step by Step. Capalino's Healthy Gut, Flat Stomach also includes a sample seven-day meal plan.
Find ways to add flavor. While you can't cook with garlic or onions, you can use garlic-infused oil or substitute leek greens for onions. The FODMAPs in onions are found in the bulb rather than the green.
After eliminating all high-FODMAP foods, you can gradually add them back into your diet to identify personal trigger foods. Scarlata says, "The goal of the diet is to eat as liberal a diet as possible." You're ultimately working towards eating more—not less—in order to make managing symptoms easier and ensure you're eating a balanced diet. Once you've identified your trigger foods, you maintain your personalized low-FODMAP diet indefinitely; you can eat as wide a variety of foods as you comfortably can.6254a4d1642c605c54bf1cab17d50f1e
Is a Low-FODMAP Diet Right For Me?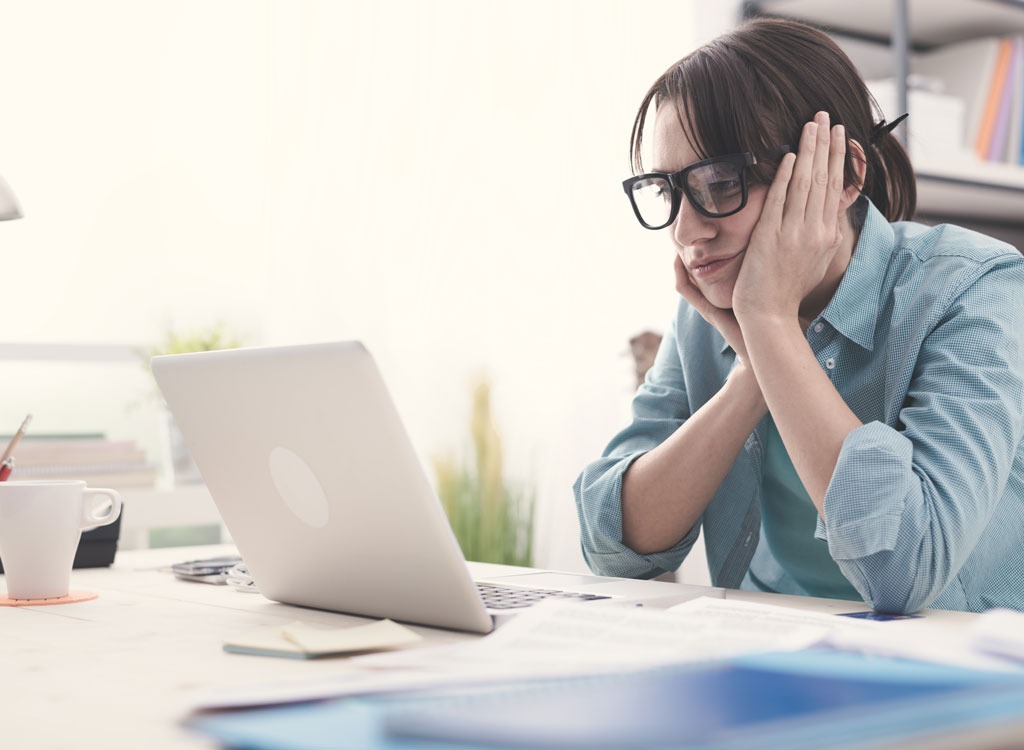 According to Capalini and Scarlata, it's imperative to not self-diagnose. This isn't one of those times when Googling your symptoms can sub-in for a visit to your M.D. Scarlata says digestive distress could be a sign of a serious health condition, and blood tests can help identify if it's something other than IBS.
There could also be a benefit to a low-FODMAP diet for those with other digestive issues, but the jury is still out. Capalino says, "There is some preliminary evidence that a low FODMAP diet may be helpful with inflammatory bowel diseases [such as Crohn's and ulcerative colitis] and endometriosis." According to Scarlata, many endurance athletes—such as runners and tri-athletes—also experience GI distress similar to IBS. She says research is looking into the benefit of a low-FODMAP diet for athletes who have IBS-like symptoms.
The bottom line is there isn't a reason to be on a low-FODMAP diet if high-FODMAP foods aren't causing IBS or another GI disorder. Speak to your doctor and a dietitian to ensure a low-FODMAP diet is right for you. They might suggest another diet or other food swaps that can significantly improve your symptoms.