Your Search For Your Kid's Favorite Lunchbox Snack Ends Here
Picky eaters make finding the perfect lunchbox snack harder than it needs to be. Luckybar has a solution to that problem.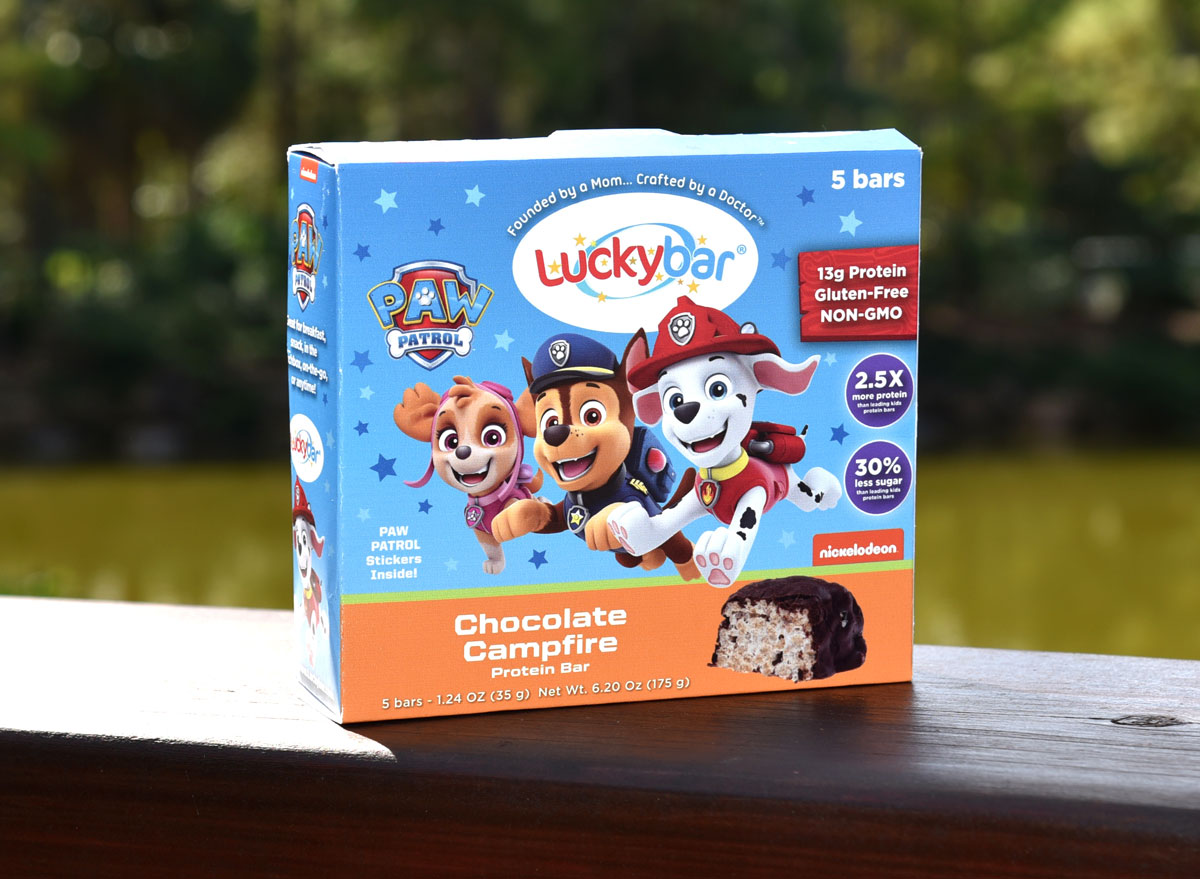 Everyone knows how picky kids can be with food. For a while, my mom struggled to get me to eat anything but chicken tenders and onion rings. For a snack? I'd have tortilla chips and salsa. Every day. Was it the most nourishing thing I could eat? Maybe not. But it was food, and I liked it, so I ate it.
When your kid finds a snack she likes, you let her stick with it because you know it's better than nothing (which is more often than not the alternative).
Although there are more healthy lunch snacks than ever before, finding one that your picky child will actually enjoy is a completely different beast. But now, there's a snack that will end your search for something to send them to school with. We'll even one-up that: This snack is so perfect, your little one will actually leave the house in the morning and ask if you made sure to pack it for lunch.
Introducing: Luckybar. Kids won't just like this chocolate-covered crispy protein bar, but they're also going to keep asking for it.
Why Luckybar will be your child's favorite healthy lunch snack.
Unlike your typical kids' bars that are often shrunken versions of their made-for-adult predecessors, Luckybar was specifically formulated with kids in mind. Why is that important? Consider that while you might enjoy your date-based protein bar (even though it gets stuck in your teeth), kids aren't really thinking about getting through a bar just because they know how much protein they're going to get out of it.
Kids want something that tastes good and is easy to eat. Luckybar meets the criteria.
How exactly did they accomplish this feat? It all started with a mom and her son. Luckybar was founded by a mom of two boys, one of whom was a picky eater. After her little one made his way through an entire protein bar one lucky day, this mom knew she had to jump on this opportunity to nourish her son and fussy eaters everywhere.
She teamed up with a doctor to study how kids ate so they could develop a product precisely for children.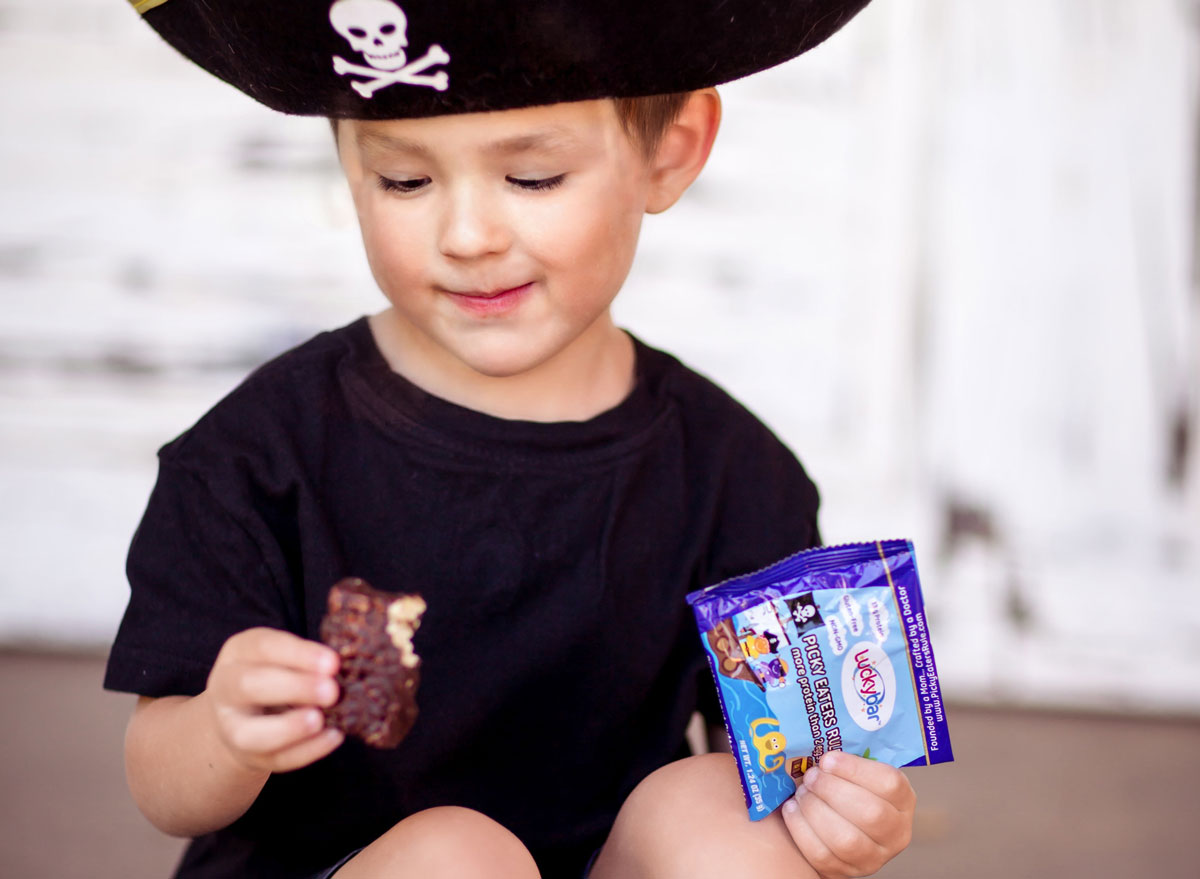 6254a4d1642c605c54bf1cab17d50f1e
Luckybars are shaped into a thick square so they can easily fit in tiny hands. Made of puffed rice, they're easy to pull apart into bite-size chunks because kids like to play with their food!
They're fun to eat, but how do they taste?
Luckybars come in five fantastic flavors to appeal to a variety of kids' unique palates:
Pirate Peanut Butter Chocolate
Chocolate Campfire
Cosmic Chocolate Caramel Almond
Crazy Coconut
Strawberry Sandcastles
They basically taste like a Rice Krispie treat enrobed in either a chocolate or a strawberry yogurt coating.
The "for parents" stuff: how healthy are Luckybars?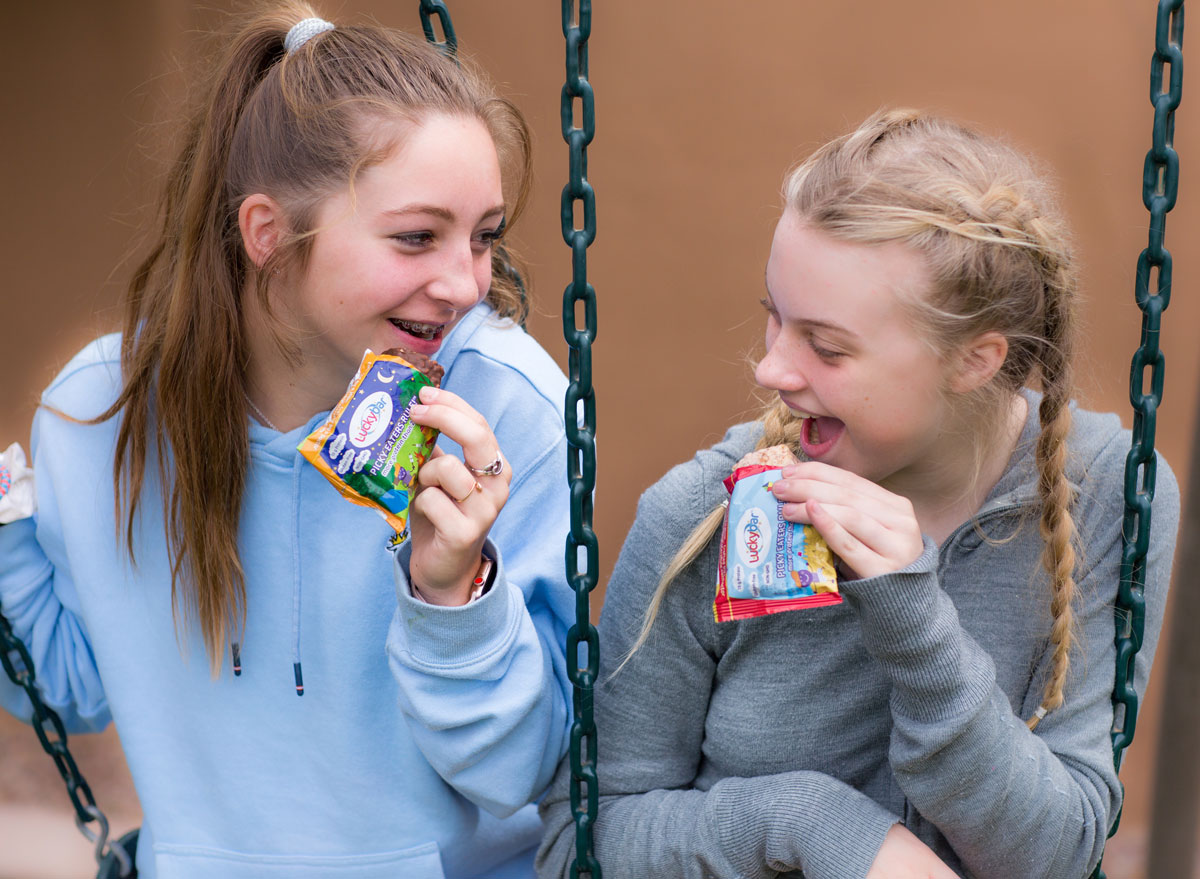 Now that you know your kids will fall in love with these protein bars, it's time you learned how healthy they are.
Luckybars are high in protein.
Each Luckybar has more protein than two eggs! With 13 grams per bar, Luckybar is a higher-protein alternative to kids bar competitors (spoiler alert: they don't even come close). Most of the made-for-kids' bars have less than 3 grams of protein per serving: Clif Zbar (2 grams protein), Quaker Chewy Bar (1 gram protein), Nutri-Grain Kids bites (1 gram protein), and Nature Valley Oats 'n Honey Granola Bar (3 grams protein).
While kiddos aren't concerned with protein for the same muscle-building reasons us adults have, it's still important to make sure they're eating enough of the macronutrient. Boys and girls aged 1 to 8 fall in the bottom third of the recommended intake range of protein, according to CDC data. The stats are worse for boys and girls aged 9 to 13: on average, these kids are getting the bare minimum recommended protein intake.
Throwing a Luckybar in your little one's lunch box will give kids over the age of four 25 percent of their recommended daily intake of protein.

Luckybar is also low in sugar.
Not only is Luckybar full of more of the ingredients your kids need, like protein, but it's also lower in the ingredients your kids shouldn't have: like sugar.
With only 5-6 grams of sugar per bar, each Luckybar is lower in sugar than Clif ZBar (10 grams sugar), Nature Valley Oats 'n Honey Granola Bar (11 grams sugar), and Larabar Kids (10 grams sugar).
Kids need sugars to fuel their active lifestyles, but it's important to make sure they're not overdoing it.
Where to buy Luckybar
Whether you're throwing a bar in a lunchbox, grabbing a big pack to bring to a soccer game, or sneaking a snack for yourself, you're going to want to keep Luckybars in your pantry at all time. It's a no-brainer way to fuel your kids with the nutrients they need.
Snag a box at your local Walmart, or order a few packs online at Walmart.com. Luckybar is also available at HEB, Meijer, Sam's, Kings/Balducci's and more local grocery stores.
Olivia Tarantino
Olivia Tarantino is the Managing Editor of Eat This, Not That!, specializing in nutrition, health, and food product coverage.
Read more about Olivia