6 Easy Mezcal Cocktail Recipes
The Mexican spirit was made for these DIY cocktails.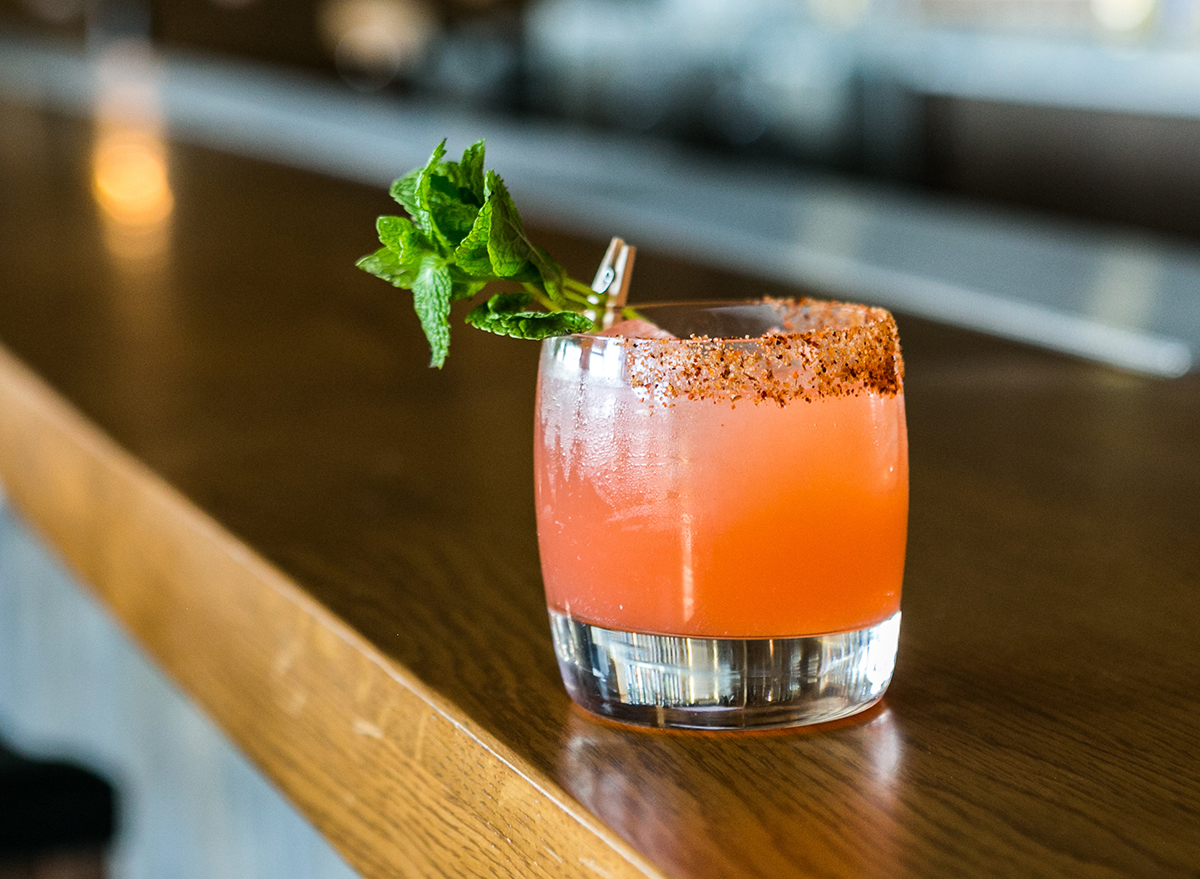 If mezcal isn't a part of your go-to cocktail recipe list, you might be wondering what exactly it is (and how it's different from tequila). Unlike tequila, which must be made in the town of Tequila in Mexico and from 100 percent blue agave, mezcal has a bit of wiggle room with its origin and ingredients. Mezcal can be made anywhere in Mexico, and it can be made from up to 28 different varieties of agave. Both Mexican spirits come from the agave plant, but offer their own distinct tastes.
Of course, you could always head to your local bar to try out a mezcal cocktail. But if you fancy yourself an at-home bartender, you can just as easily whip up these mezcal cocktail recipes at home.
Rolling Blackout
Jeremy Simpson, General Manager and Beverage Director of Bar Calo in Los Angeles, respects the roots of the agave liquor. "Mezcal culture in and of itself is rugged, timeless, and filled with soulful traditions that are unique and reflective of a people who are beautiful to the core," Simpson says. Embrace the traditional with this classic mezcal cocktail recipe.
Makes 1 cocktail
Ingredients
1 oz lime juice
1/2 oz simple syrup
1/2 oz Ventura Spirits Opuntia Prickly Pear Spirit
1 1/2 oz mezcal
1 cucumber wheel, quartered
4 cilantro leaves
Salt and pepper
How to Make It
Combine the lime juice, syrup, prickly pear spirit, mezcal, cucumber, and cilantro in a shaker. Shake vigorously for about 10 seconds. Pour into a rocks glass. Garnish with a light pinch of salt and pepper.
Sans Copita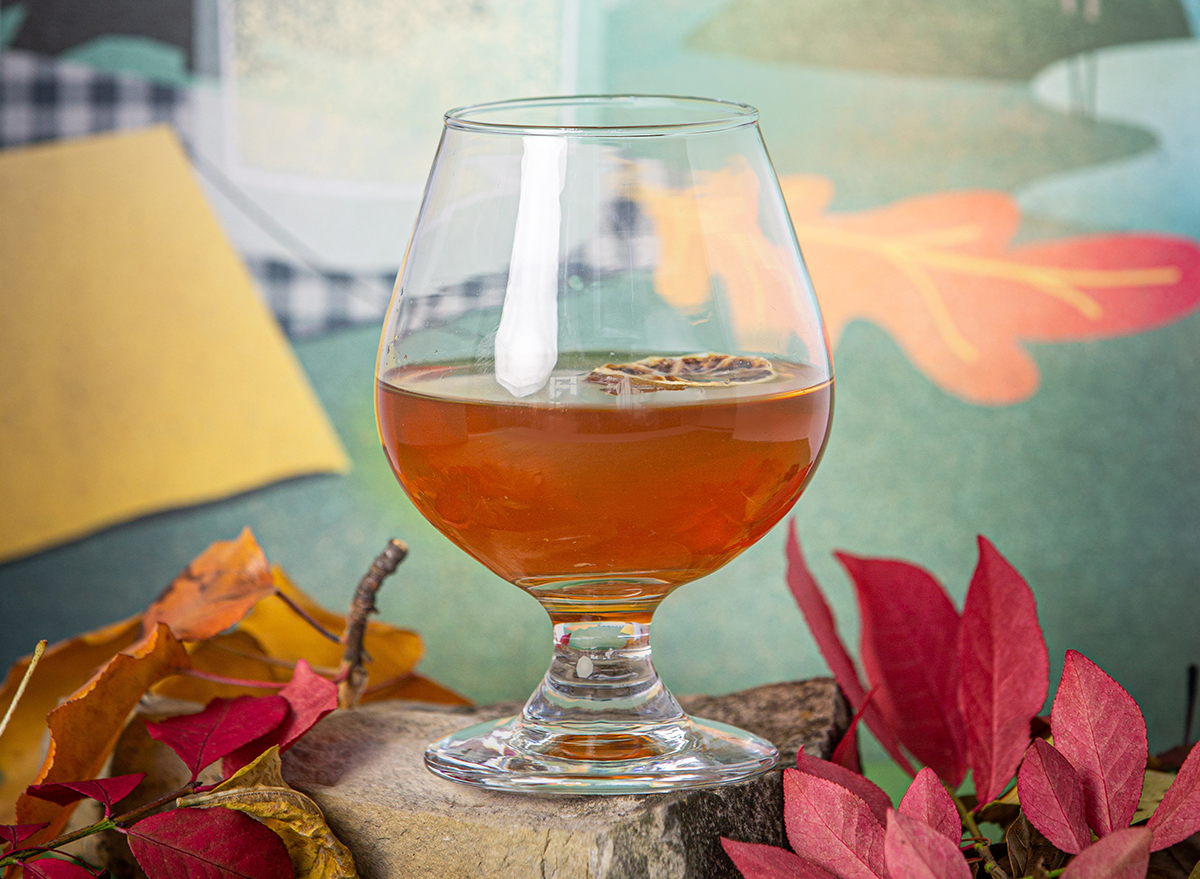 Lauren Noel, the lead bartender at Watershed Kitchen + Bar in Columbus, Ohio, describes the flavors of this mezcal tribute. "Roasted pepita and tart cherry mezcal, agave, mole bitters, and hopped grapefruit bitters combine and bring elements of traditional mezcal service with notes of salt, dried citrus, and chocolate," she says.
Often, mezcal is served with a little botana, or snack dusted with a salty blend. This drink helps expose the flavor profile of the mezcal infusion and takes it up a notch.
Makes 1 cocktail
Ingredients
2 oz roasted pepita and tart cherry-infused mezcal
1/4 oz agave syrup
3 dashes mole bitters
3 dashes hopped grapefruit bitters
Dehydrated lime, for garnish
How to Make It
Combine the mezcal, agave syrup, mole bitters, and grapefruit bitters in a mixing glass and double strain into a snifter. Garnish with dehydrated lime.
The Green Machine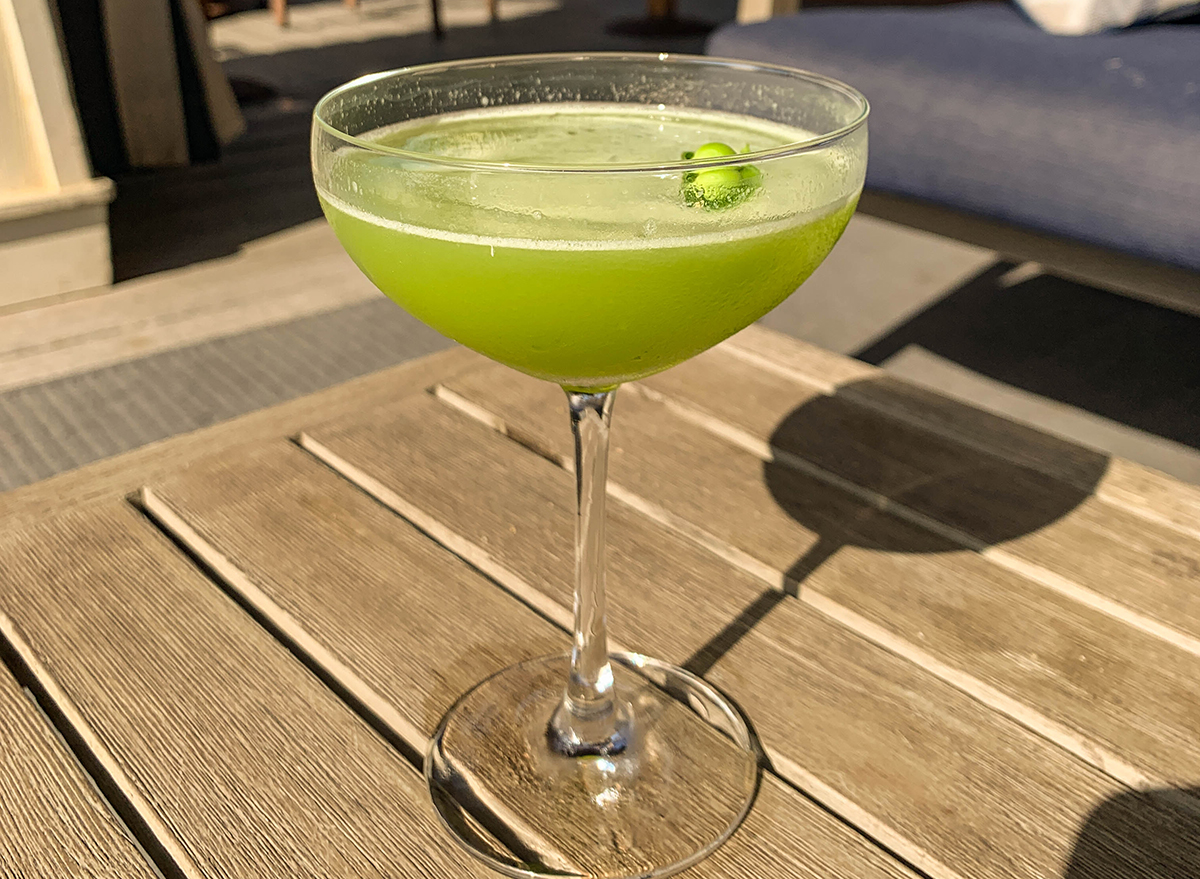 This creation from bartender Melissa Crisafull at Salt Wood Kitchen & Oysterette in Marina, California, is a take on a freshly-pressed green juice. It adds just a hint of smoky flavor from the mezcal to the citrus and vegetable blend.6254a4d1642c605c54bf1cab17d50f1e
Makes 1 cocktail
Ingredients
1 1/2 oz Union Uno Mezcal
1/2 oz GreenBar Ginger Liquor
1/2 oz lemon juice
1/2 oz fresh English pea juice
1/2 oz agave syrup
How to Make It
Combine the ingredients in a cocktail shaker with ice and mix. Strain into a glass and serve.
Foolish Pleasure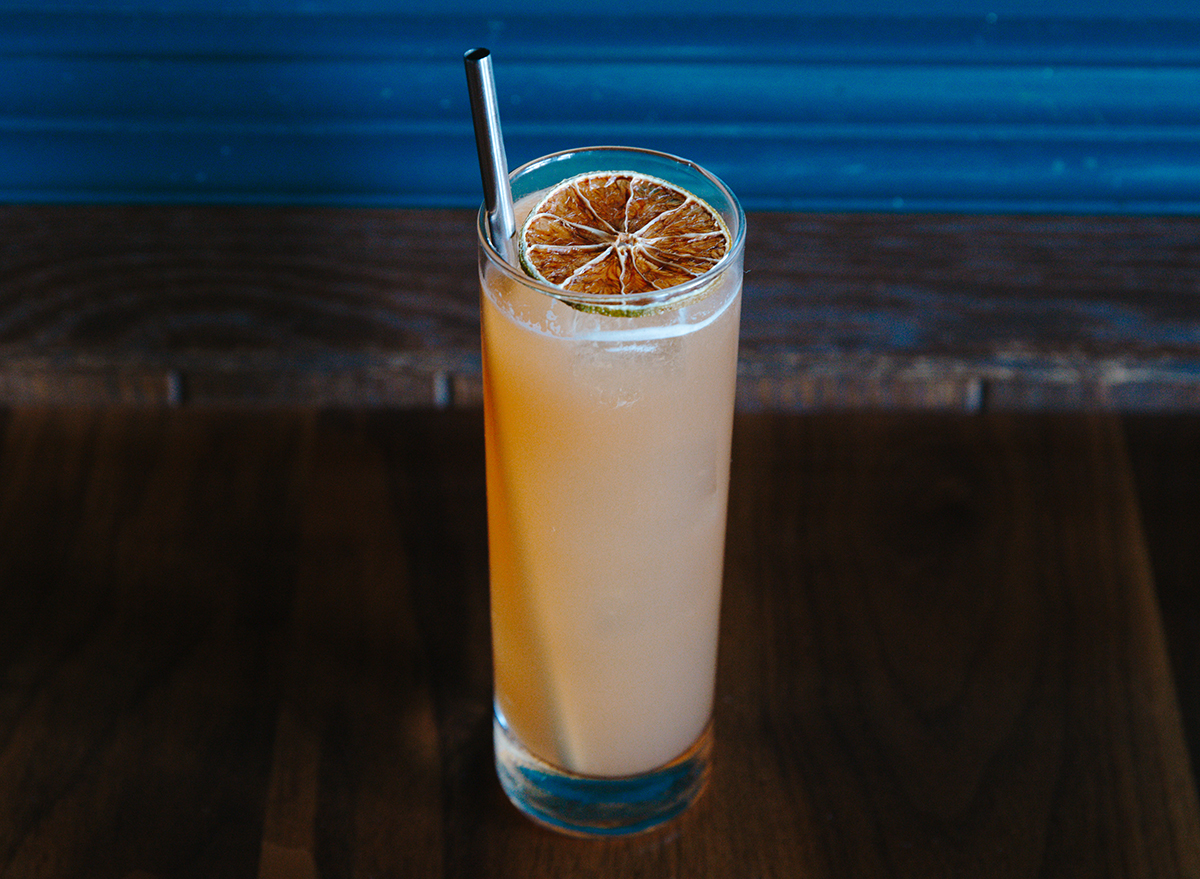 Sarah Meade, owner of Here and Now in Los Angeles, serves this drink shaken in a highball glass. The mezcal has tasting notes of roasted pineapple and is mild, which makes it well-suited for this light cocktail.
Makes 1 cocktail
Ingredients
1 1/4 oz dill-infused mezcal
1/2 oz Pimms
1/2 oz Lo-Fi Gentian Amaro
1/2 oz simple syrup
1 tsp ginger syrup
1/2 oz lemon juice
Soda, for topping off
Dehydrated lemon wheel, for garnish
How to Make It
Combine the mezcal, Pimms, amaro, both syrups, and lemon juice in a mixing glass with ice. Strain into a Collins glass with cubed ice and top with soda. Garnish with a dehydrated lemon wheel.
Love Child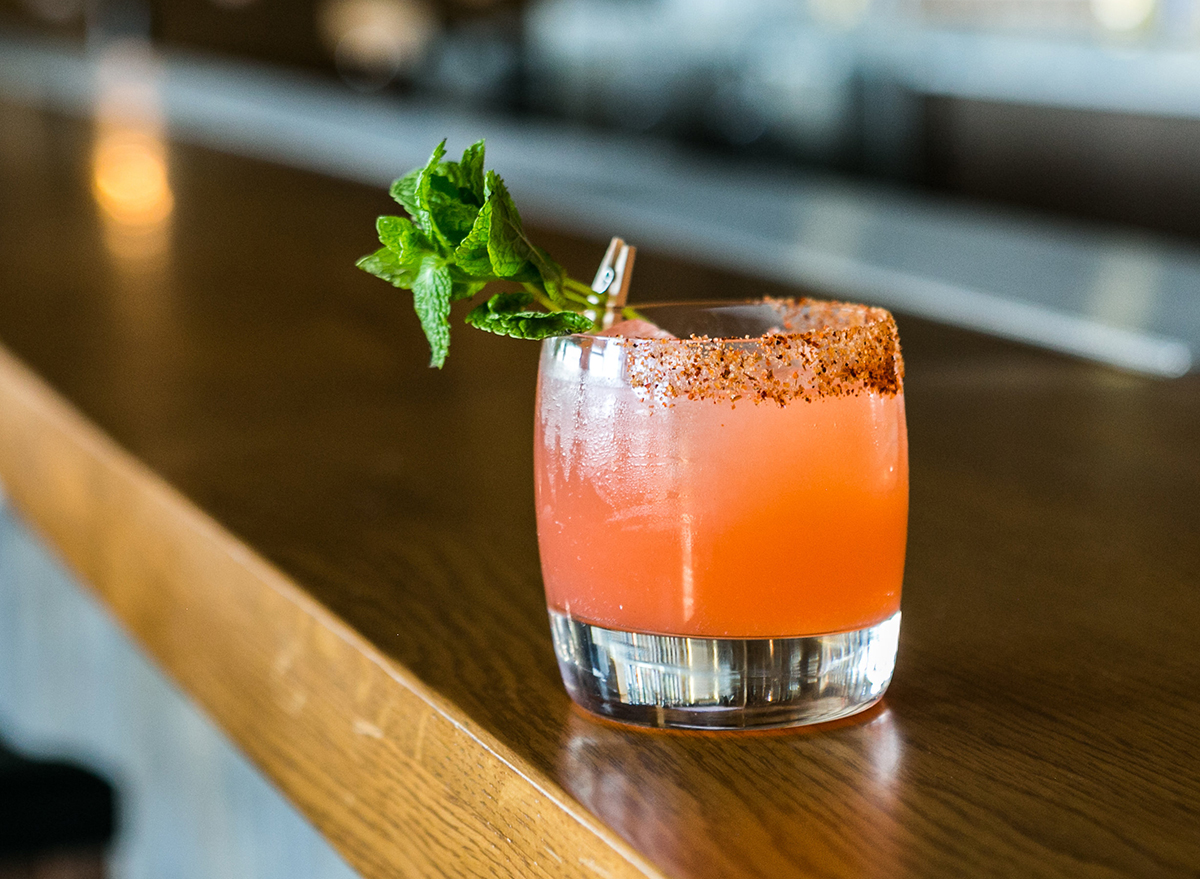 Love Child is a blend of sweet and spicy, fitting for Castaway, a Burbank date night spot. Ryan Smith, the regional director of Castaway, combined strawberries, Illegal Mezcal, and habanero essence in this delicious mix. If you can't make it to the restaurant for the sunset view, try the official recipe.
Makes 1 cocktail
Ingredients
2 oz Illegal Mezcal
0.5 oz Luxardo Liqueur
0.5 oz Ancho Reyes Chile Ancho Original
0.5 oz strawberry puree
0.5 oz simple syrup
0.5 oz fresh lime juice
Tajin seasoning rim with brown sugar, lime wedge, and fresh mint for garnish
How to Make It
Rim glass with Tajin and brown sugar mix 50/50.
Add 2 oz of Illegal Mezcal to mixing glass, along with the following: 2.5 oz Luxardo, 0.5 oz strawberry puree, 0.5 oz simple syrup, 0.5 oz lime juice, and 0.5 oz Ancho Reyes.
Add to mixing tin and shake for approximately 15 seconds.
Garnish with a lime wedge and mint sprig and serve in a double old-fashioned glass on the rocks.
Fuego Verde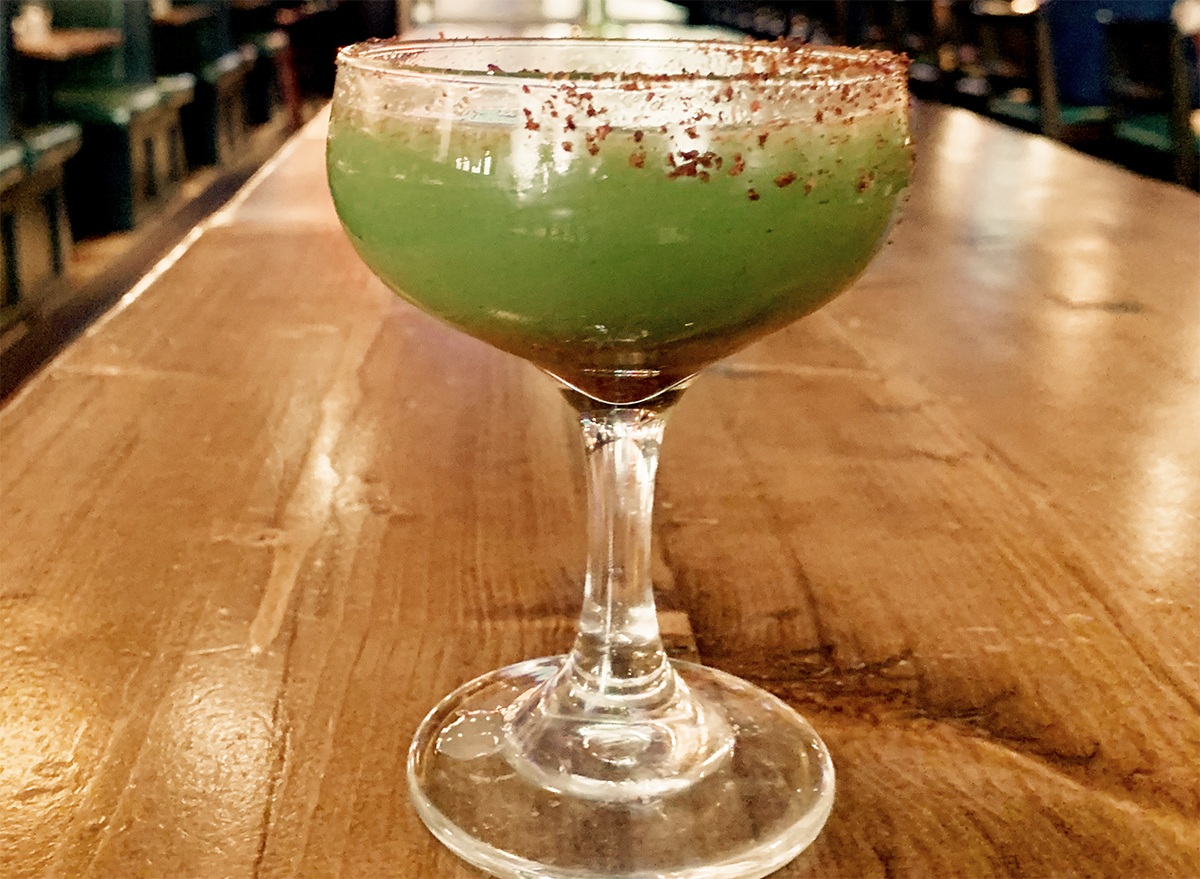 Taproom No. 307 in New York City is known for having a large selection of quality craft beer, but that doesn't limit its cocktail creativity. The bar staff mixes up the Fuego Verde with fresh-pressed juice and adds a spicy rim to contrast the tart apple flavor.
Makes 1 cocktail
Ingredients
2 slices jalapeño
2 oz Union Mezcal
2 oz green juice (recipe below)
Dash of lemon juice
Dash of simple syrup (optional, if green apples are super tart)
Green Juice
1 green apple
1/3 celery stalk
Handful of spinach
How to Make It
Make the green juice by pressing the ingredients through a juicer. In a mixing glass, muddle the jalapeño. Add the mezcal, green juice, lemon juice, and syrup. Shake all ingredients together and serve in a glass with a spicy rim.