The 25 Most Famous Beverages in America
Did your favorite make the cut?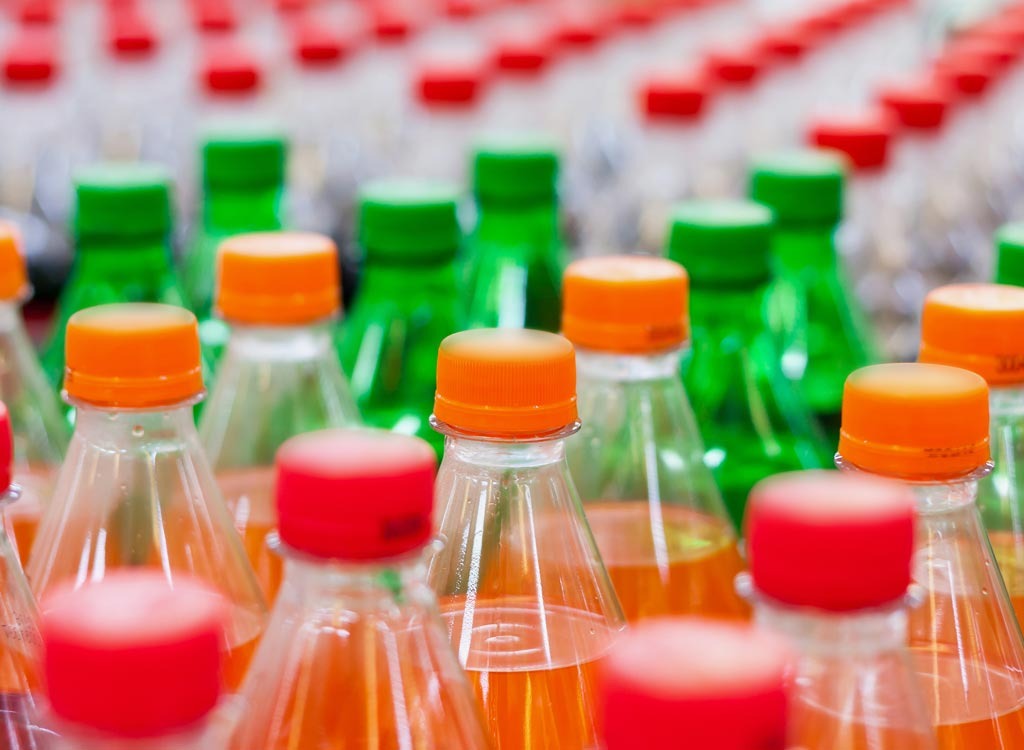 Even if you don't drink soda or fruit juice on a regular basis, you've at least heard of the big contenders in the game. Coca-Cola, for example, is almost as recognized for its Super Bowl ads as it is for its soda. And who can forget the headlines surrounding Kendall Jenner's controversial Pepsi ad? Thanks to a robust marketing plan, you're likely familiar with many of the country's most famous beverages.
Methodology: We went through ratings of "The Most Famous Beverages in America" list from data company YouGov. YouGov conducted 8,217 interviews from June 2018 to June 2019 to obtain the data, and for consistency's sake, we combined similar products—Lipton tea and Lipton iced tea—into one list item. In the case of other brands, though, options like Diet Coke and Diet Pepsi were significantly less popular than their regular counterparts.
Don't blame us if you suddenly have the urge to crack open a Coke can after reading this list. Ranked from 25 to 1, see what the most famous beverages in America are.
Crush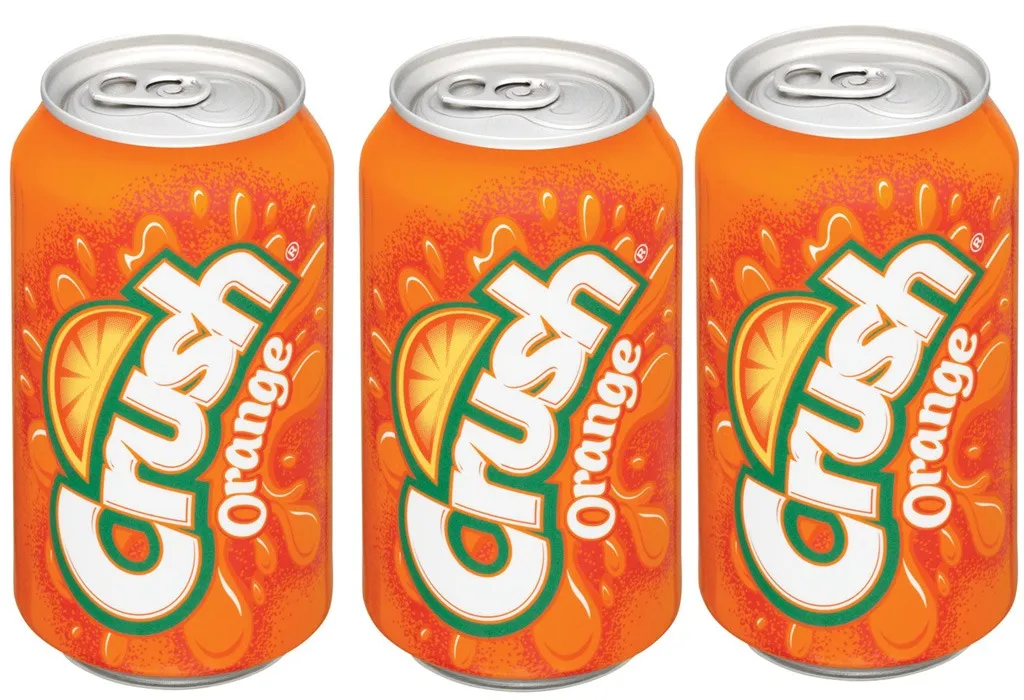 This Dr Pepper Snapple Group's fruit soda offering managed to crack the top 25 (though it fell below Fanta and Sunkist on this list). Ninety-six percent of YouGov's respondents had heard of Crush, and a whopping 60% had a positive opinion of it.
Hawaiian Punch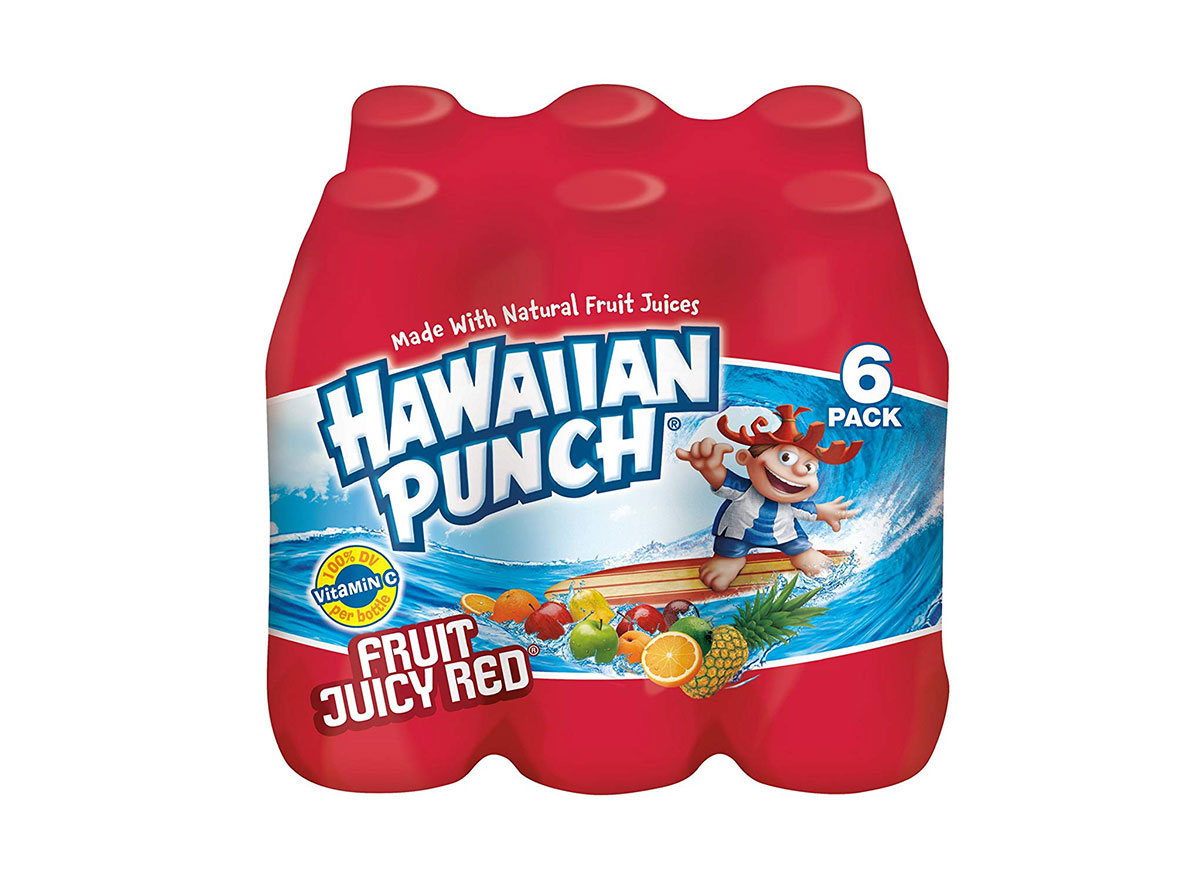 Was it really an elementary school gathering if Hawaiian Punch wasn't there? With its signature red hue, this fruit punch is a joy for kids. There's a reason it's on this most famous list!
Coke Zero
Coke Zero, officially called Coke Zero Sugar, isn't as famous as Diet Coke, but it's still up there. Ninety-six percent of YouGov's survey respondents had heard of Coke Zero, though only 36% had a positive opinion of it.
V8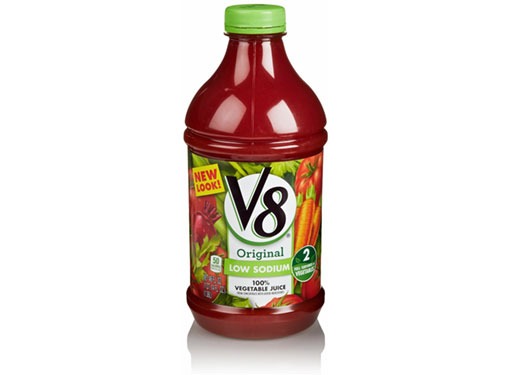 V8's low-sodium vegetable juice is actually a healthy snack if you're looking for a non-water beverage that isn't soda. Other bottled veggie juices have entered the mainstream, too, but V8 is still the most famous one.
Fanta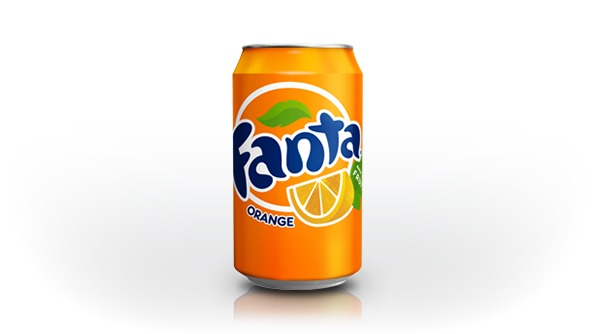 Fanta isn't as famous as Sunkist is in the U.S., but it's still up there. Don't you wanna Fanta?
Folgers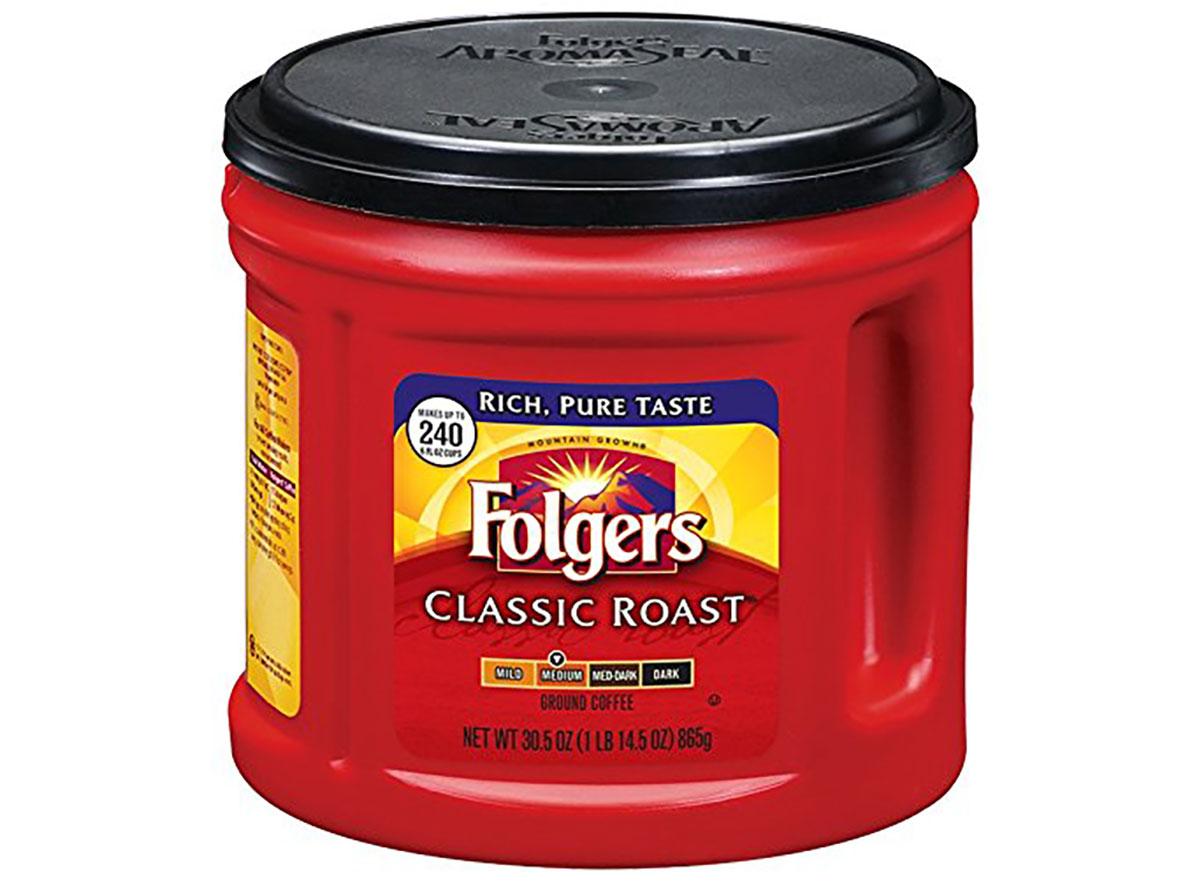 The Folgers' jingle is impossible to forget: "The best part of waking up is Folgers in your cup." The ground coffee retailer can be found in almost any grocery store across the country, so it's no surprise that it's one of the most famous beverages in America.
Snapple
Snapple's iced tea bottles are definitely famous. How many times have you been tempted by their yellow and orange labels at the convenience store, or when buying lunch on the go? Plus, Snapple deserves its renown just for the fun facts it puts underneath its bottle caps. You never know what you're going to learn.
Minute Maid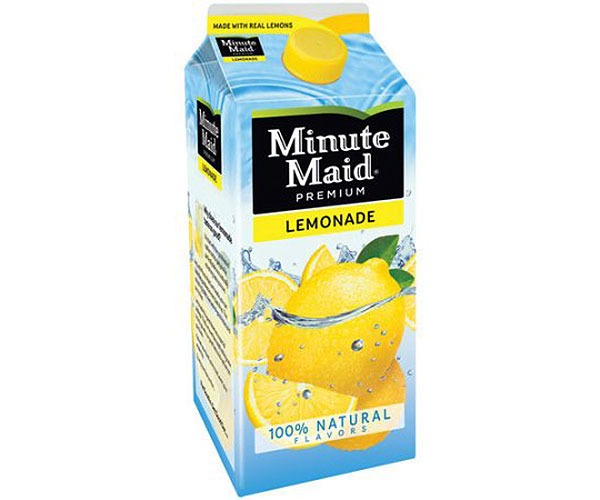 This Coca-Cola-owned beverage company makes plenty of fruit-inspired drinks, including lemonade and orange juice. Their beverages will definitely quench your thirst on a hot summer's day.
Welch's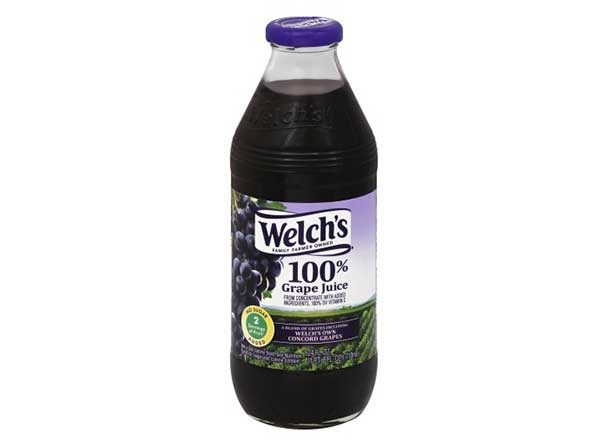 Welch's grape juice is pretty ubiquitous, and Americans seem to love it, too. Among YouGov's survey respondents, 81% of baby boomers had a favorable opinion of Welch's.
Diet Dr Pepper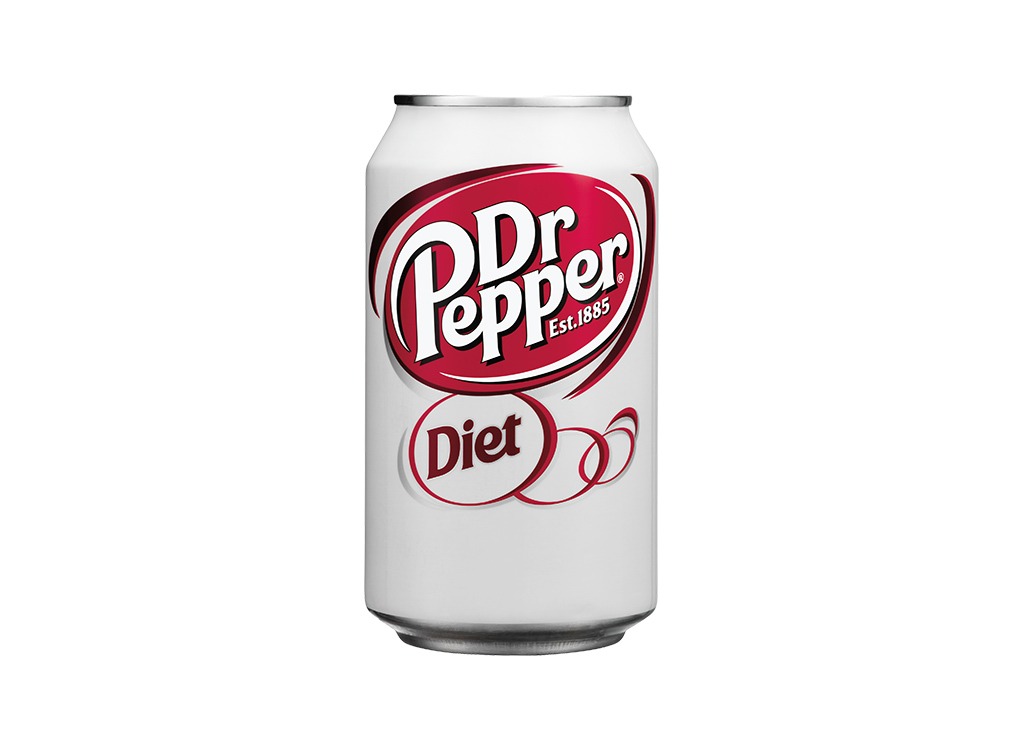 Diet Dr Pepper bills itself as "the sweet one," taking its sweetness from aspartame rather than from sugar. YouGov respondents were still sweet on this beverage, though: 97% of survey respondents have heard of Diet Dr Pepper, which is a pretty high percentage.
Tropicana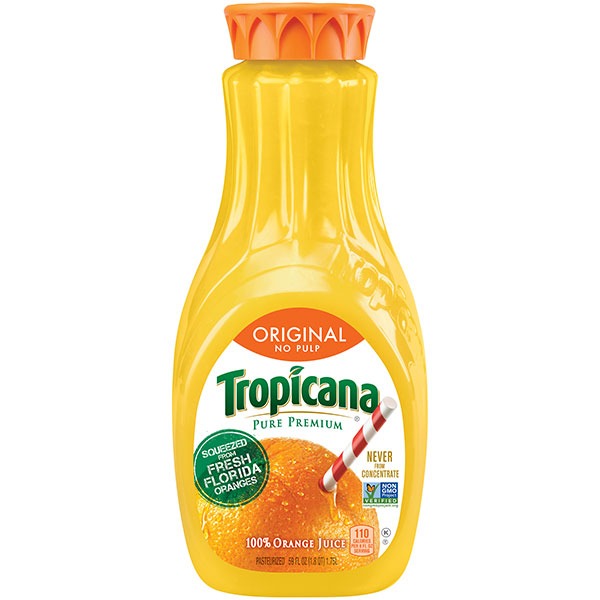 If you've had bottled orange juice, you've probably had Tropicana. If you're really craving a glass of OJ (and you can't make your own freshly squeezed option), go for Trop50, a better store-bought juice option.
Sunkist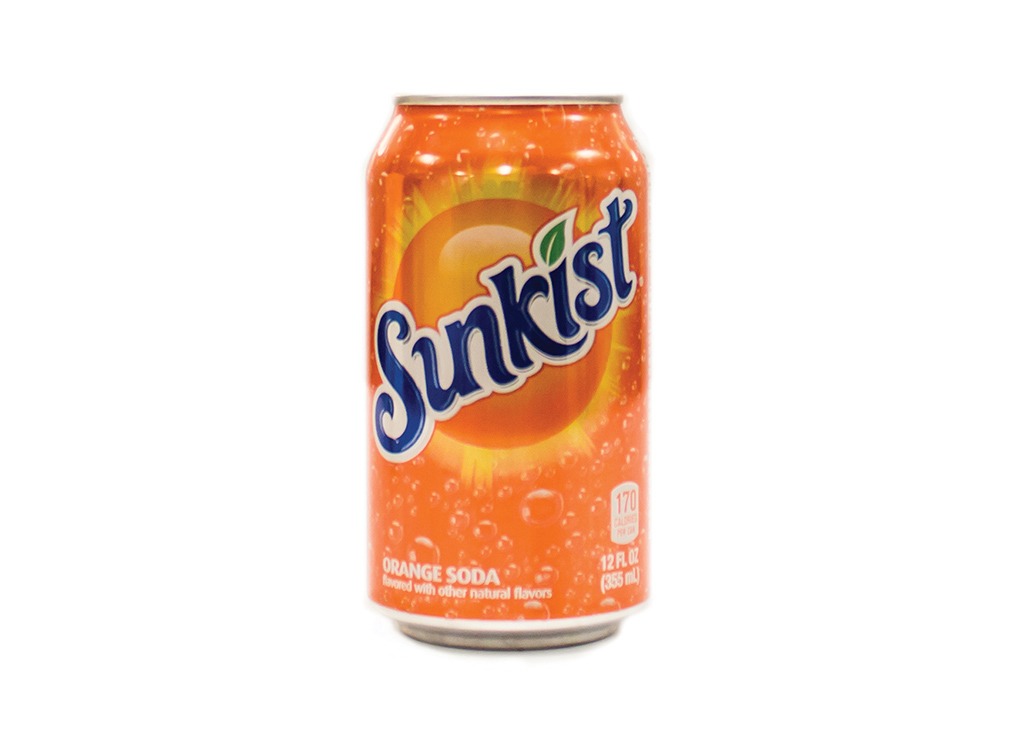 Sunkist's orange soda is basically an American tradition. The simple packaging and bright orange burst logo stand out amid other soda cans and bottles, too.
Dole
Dole juice is great in mixed drinks or on its own. And when it comes to fruit juice, Dole is one of the most recognizable brands. It's even responsible for one of the most well-known Disney World foods, Dole Whip.
Diet Pepsi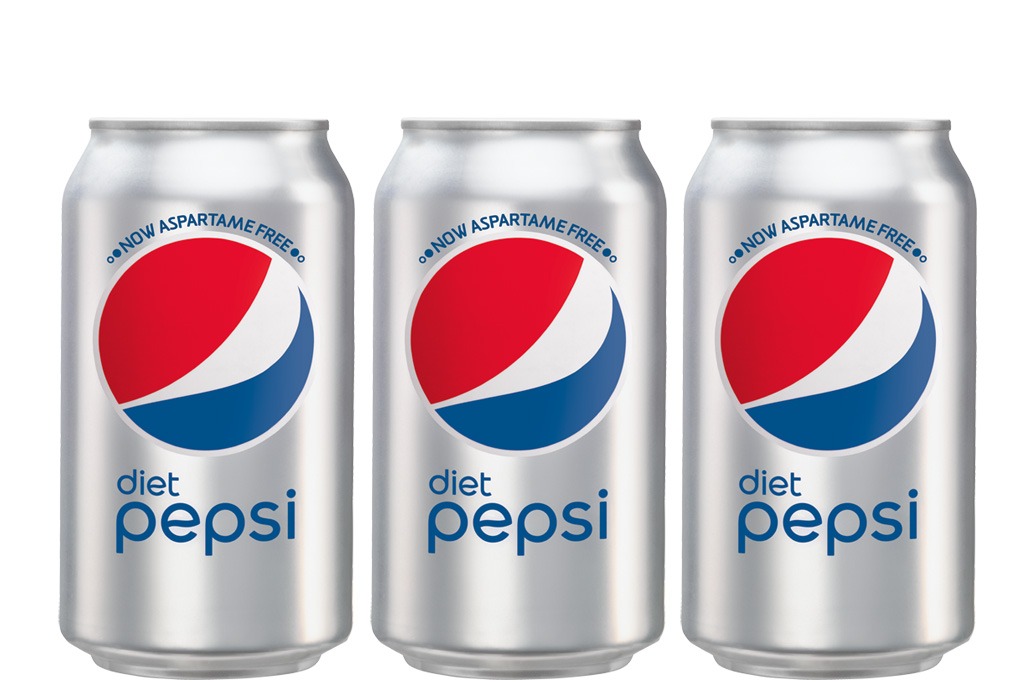 Diet Pepsi is one of the most famous beverages in the United States (but you'll notice it's outranked by its biggest competitor, Diet Coke, on this list).
Kool-Aid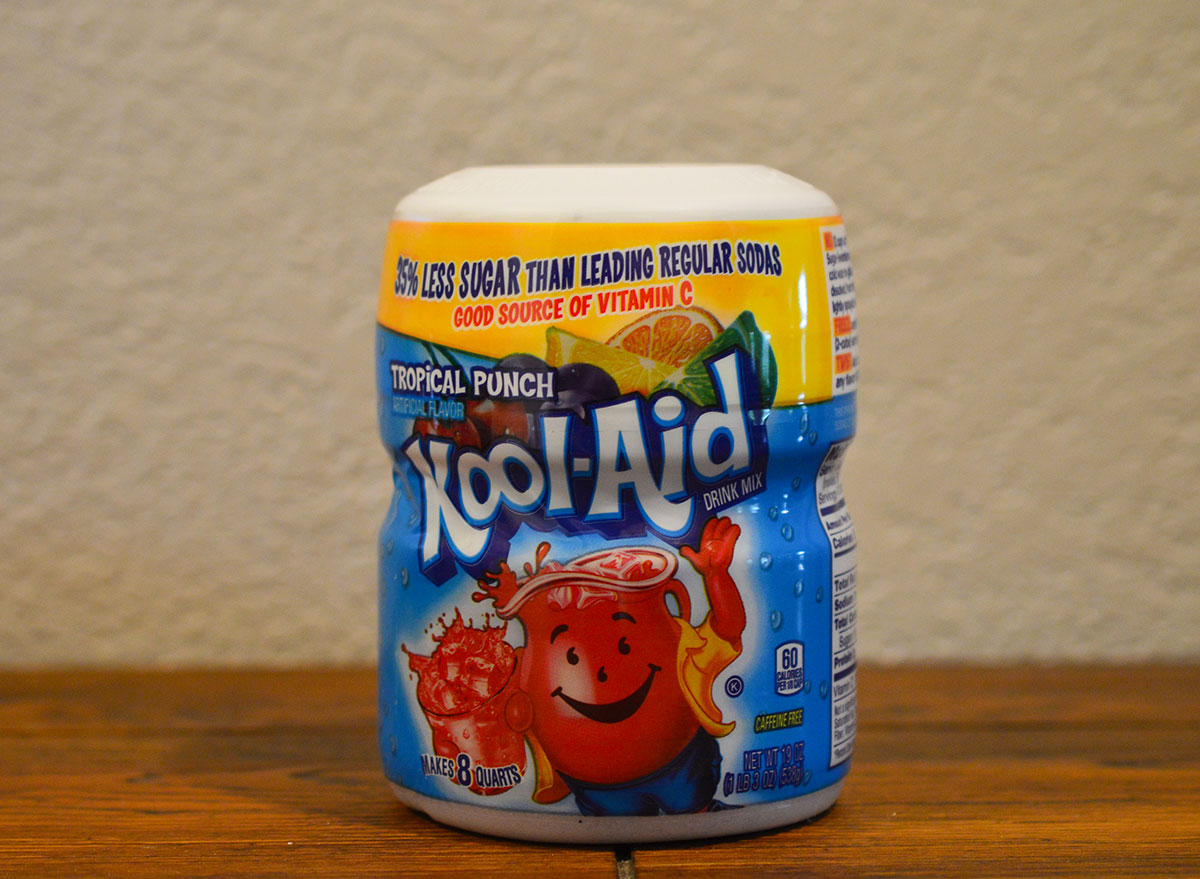 A full 98% of YouGov's survey respondents have heard of this drink, so plenty of Americans are quite literally drinking the Kool-Aid. Oh yeah!
Red Bull
6254a4d1642c605c54bf1cab17d50f1e
With its memorable cartoon commercials, Red Bull made the top 10 list of America's most famous beverages.
7UP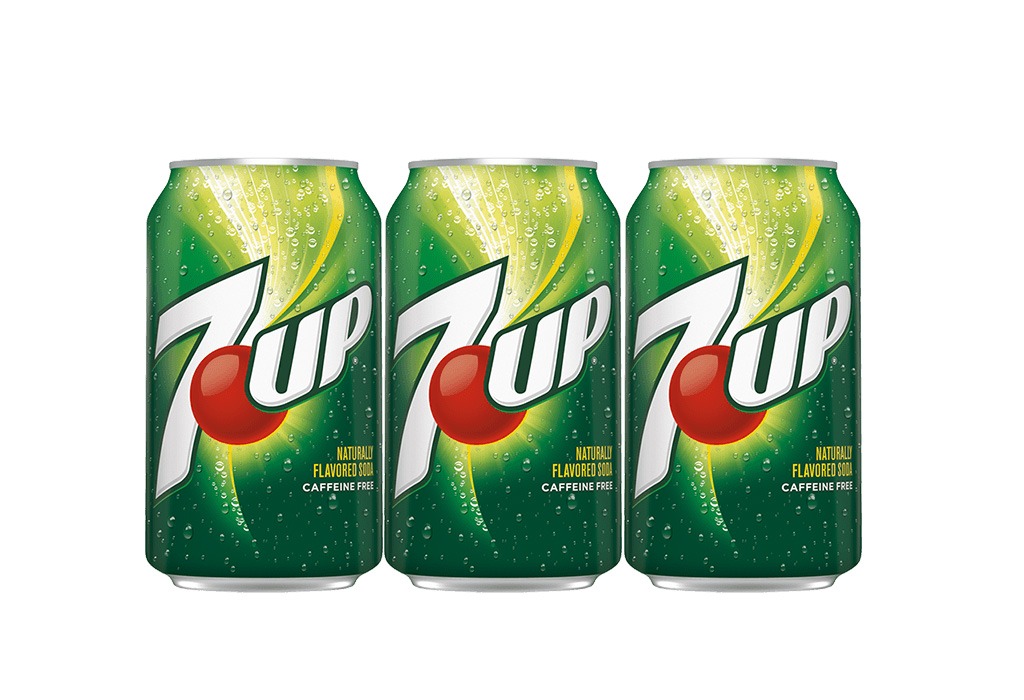 Not just the elementary school game where you'd put your thumbs up, 7UP is also the country's ninth-most-famous beverage. Like Sprite, 7UP promises a lemon-lime flavor and no caffeine.
Mountain Dew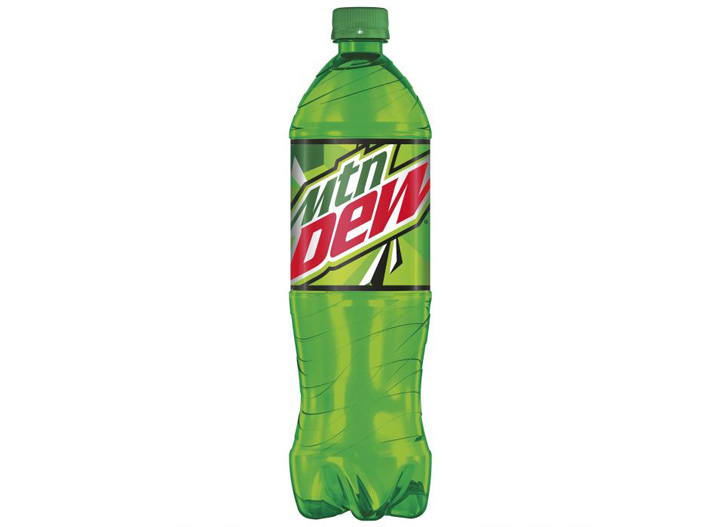 Who wouldn't recognize that signature green packaging? Mountain Dew is instantly recognizable, even if you've never tasted it. (As for the actual taste, Mountain Dew supposedly has a citrus flavor, though fans are divided on what it really tastes like.)
Lipton & Lipton Iced Tea
If you drink tea, you've probably had a Lipton tea bag at some point. It's an affordable, reliable black tea, whether you have it in hot, iced, or sweet tea form. There are plenty of health benefits of tea, too, so drink up!
Gatorade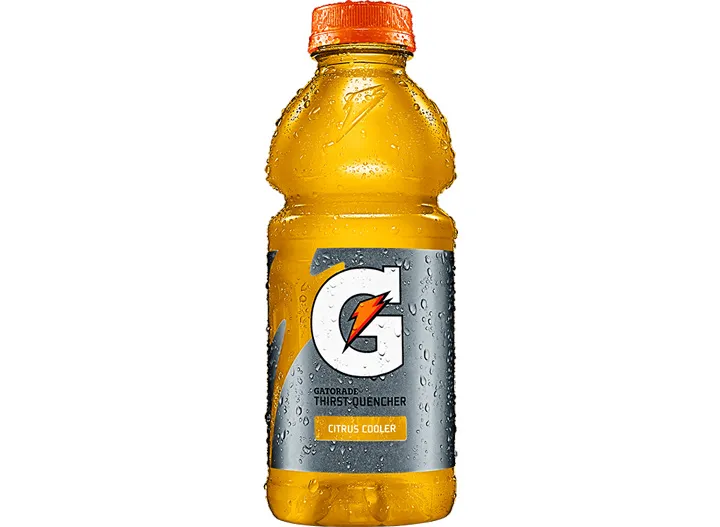 Gatorade is the leader of the sports drink game, so it's no surprise it's one of the country's most famous beverages. With its ability to turn your tongue blue and its decidedly nondescript flavors (Glacier Freeze, anyone?), Gatorade has made a name for itself in the bottled drink market. If you really want to quench your thirst, though, check out these healthy foods that are better for hydration than Gatorade.
Diet Coke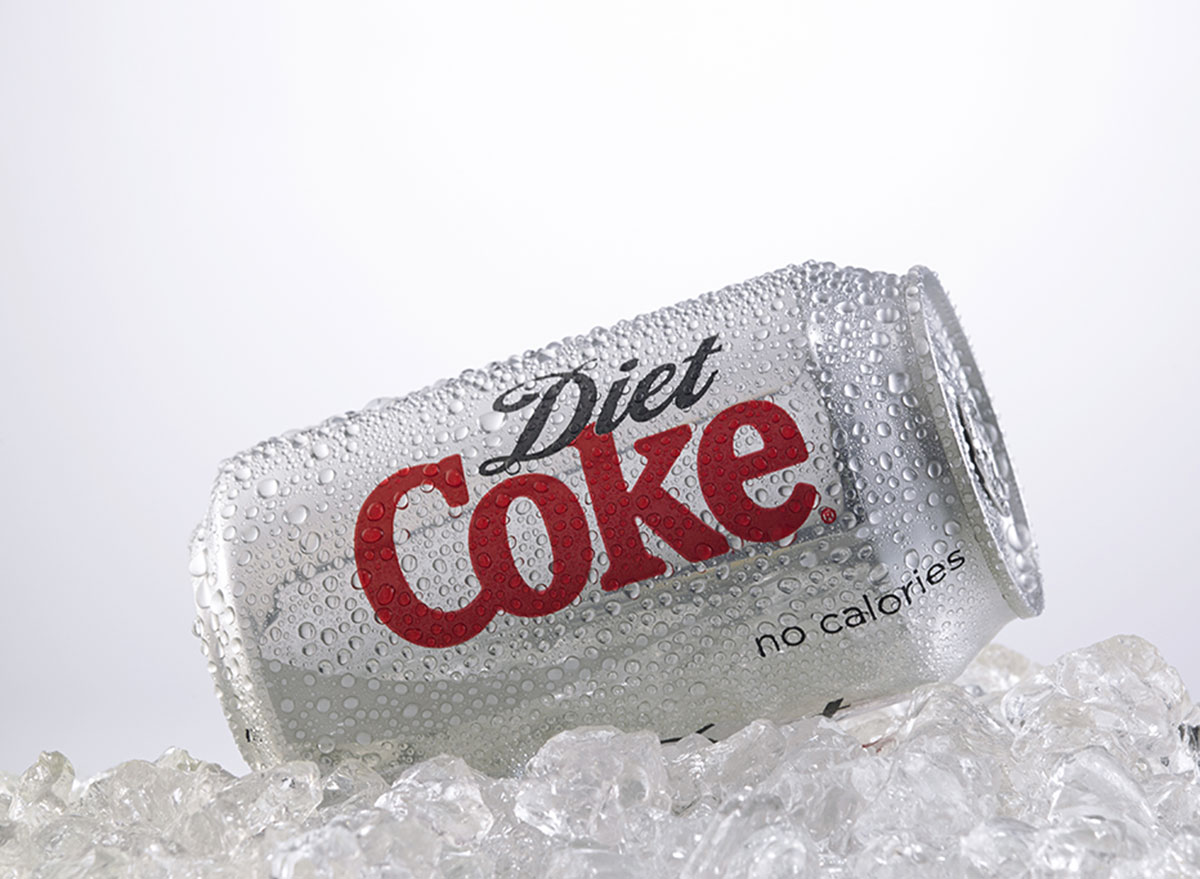 Diet soda is super popular in the United States, and it shouldn't be a surprise that Diet Coke takes the fifth spot on this list. You probably have a friend who swears by Diet Coke, or maybe you love the taste of it yourself. Either way, you've definitely heard of this drink.
Dr Pepper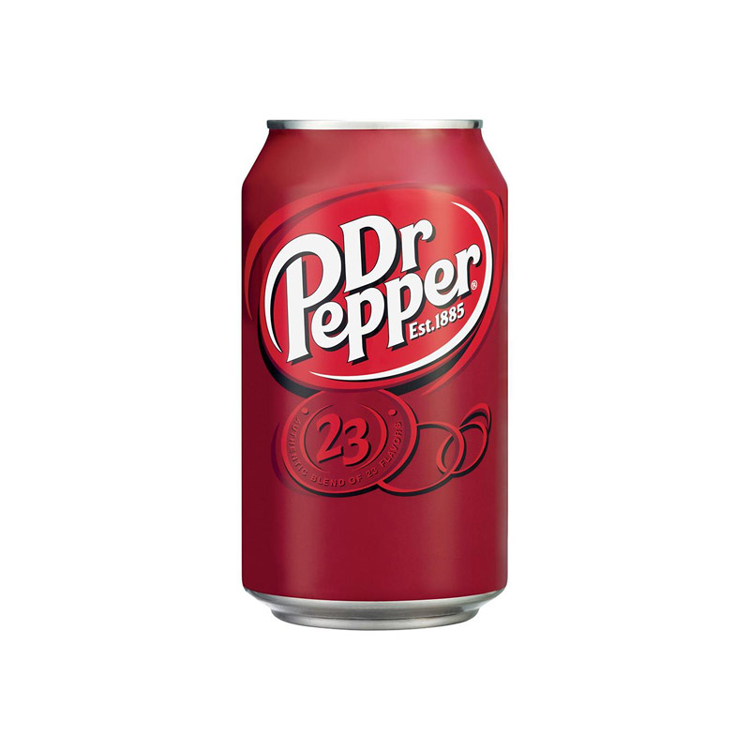 Dr Pepper—yep, it's stylized without a period—has a unique taste, so it's not surprising this one is so well-known. According to its website, the soda features "a unique blend of 23 flavors," but the company hasn't revealed just what those 23 flavors are.
Sprite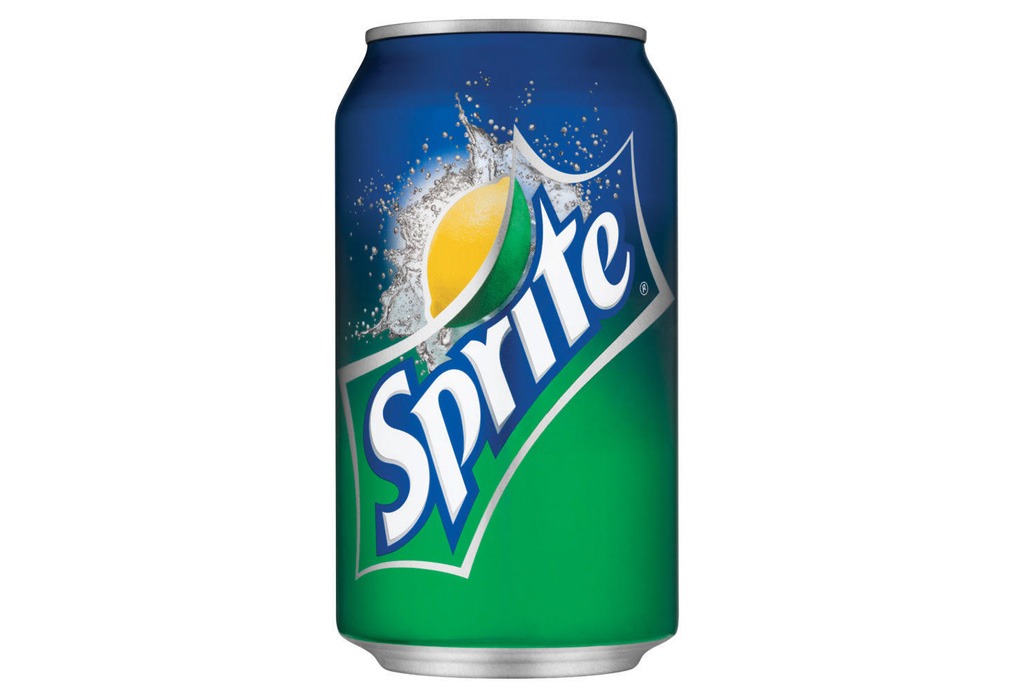 Another offering from the Coca-Cola family, Sprite is almost as well-known as its darker-hued soda counterparts. It doesn't really taste like the lemon and lime flavor it promises, but if you want a caffeine-free soda, this is the most famous one.
Coca-Cola
Coming in at second place is Coca-Cola. Who hasn't had this soda, whether at the movies, at a fast-food restaurant, or just straight from the can? It's hard to beat the refreshing taste of an ice-cold Coke.
Pepsi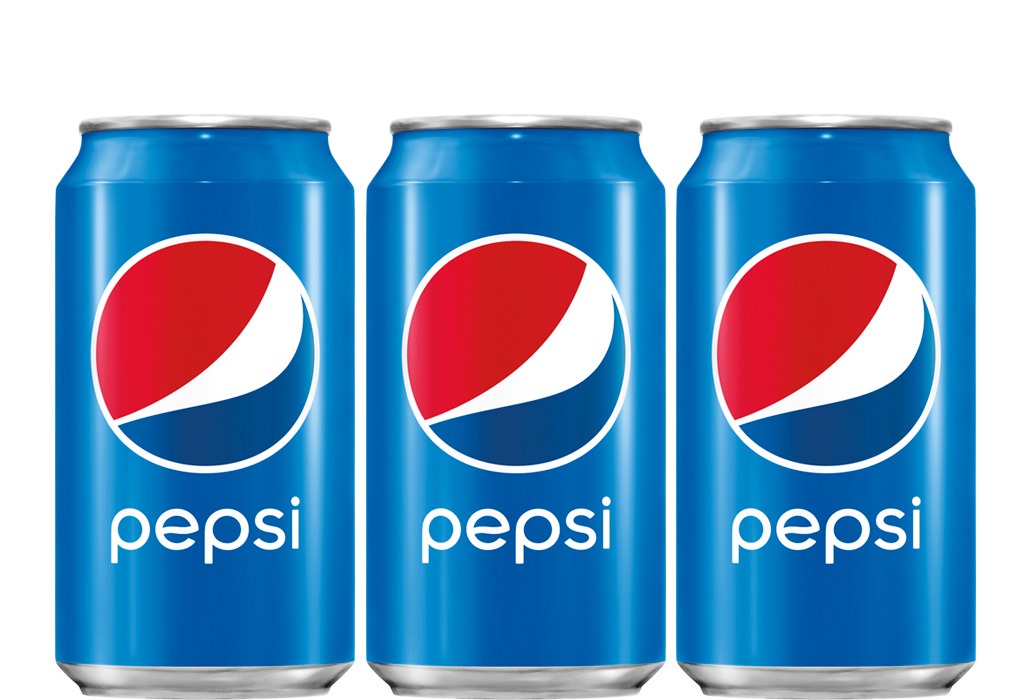 While Coke ranks higher than Pepsi on YouGov's list of most popular drinks, it comes in at #1 on the list of the country's most famous beverages. That's not much of a surprise, though, considering that celebrities ranging from Britney Spears to One Direction have appeared in ads for the soda.
This list of the most famous beverages in the United States probably won't surprise you, even if you haven't tasted all of them. It's nice to see at least a few non-soda options break into the list, too. Plus, brands like Zico coconut water and Vita Coco did make their way onto the end of the top 100 list—so next year's top 25 could see those non-soda and non-juice options further up in the rankings. You never know who will have a breakout year, but in the meantime, Pepsi and its biggest competitors are still reigning in the top spots.
Meghan De Maria
Meghan De Maria is a senior editor at
Eat This, Not That!
, specializing in food, product, and restaurant coverage.
Read more about Meghan