The Most Popular Appetizer in Every Region in the Country
Pretzel bites, nachos, and potato skins galore!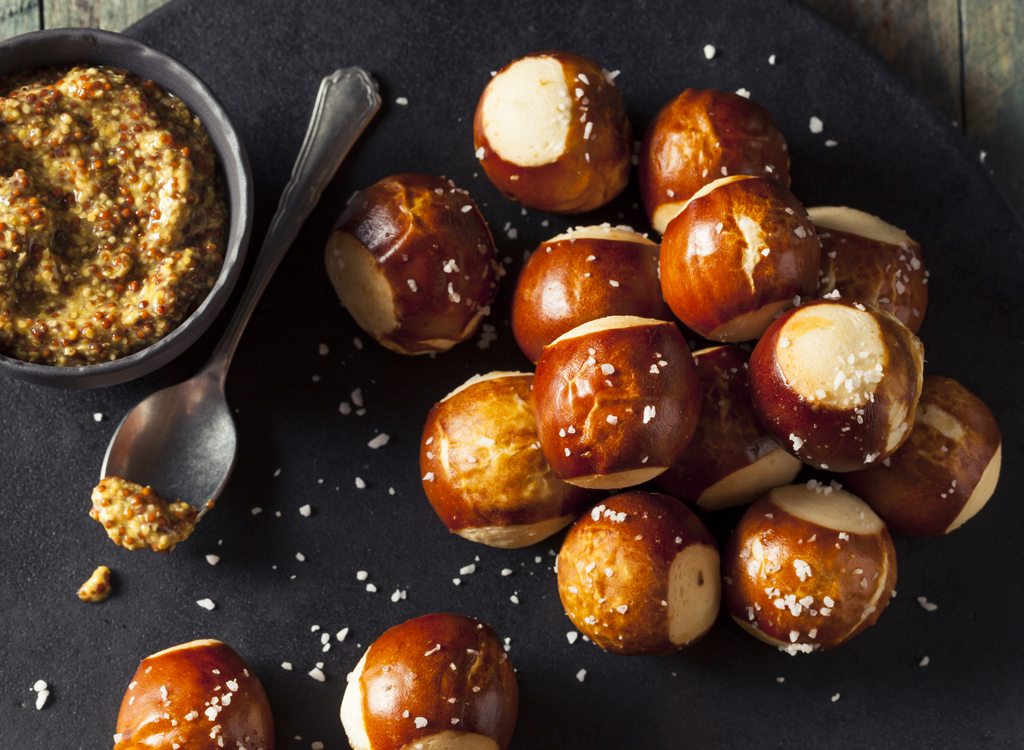 It's no secret that during the coronavirus pandemic, more and more people are turning to food delivery. Whether you can't get to a restaurant for takeout or you just don't feel like cooking, there's nothing simpler than having food delivered right to your door. But do you ever wonder what everyone else is ordering?
If you've ever been curious about what foods your neighbors are loving, look no further. Grubhub has compiled the most popular appetizer orders in every region of the United States, based on how much their popularity rose in 2020. The list is loaded with comfort food—get ready for some serious inspiration for your next delivery order. And for more fun facts, sign up for our newsletter to get daily recipes and food news in your inbox!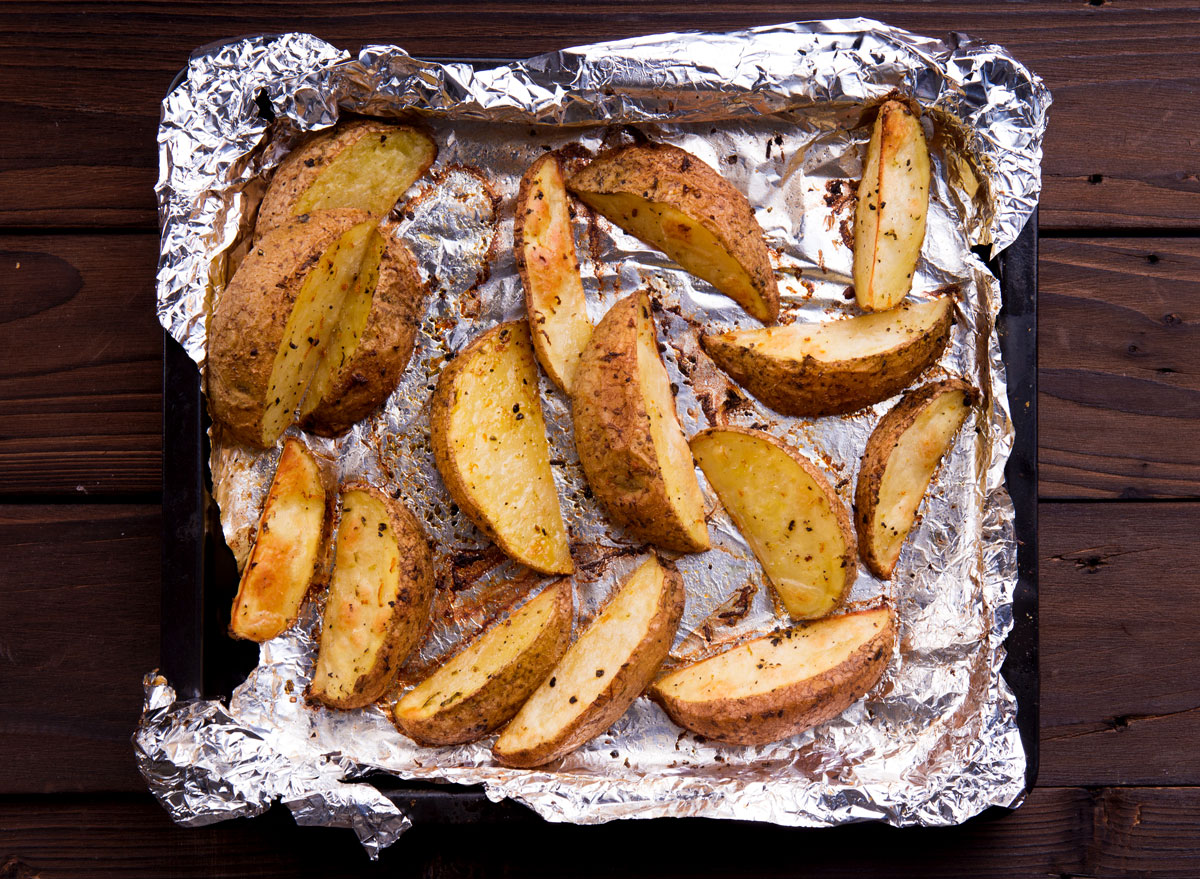 By Grubhub's count, potato wedges are a whopping 344% more popular in 2020 than they were in 2019. Hey, the Midwest needs its spuds!
Try making your own spuds with this Best-Ever Oven-Baked French Fries Recipe.
Like potato wedges, breadsticks were 344% more popular in 2020 than in 2019 on Grubhub. Maybe it's the Olive Garden influence?
Another delicious carb, pretzel bites were 198% more popular this year on Grubhub. Want to make your own? Pretzel bites are one of the 5 Creative Recipes You Can Make with Trader Joe's Pizza Dough.
Is there anything more classic than melted cheese and salty chips? No wonder they were 193% more popular this year.
Midwest: Bacon & Cheese Fries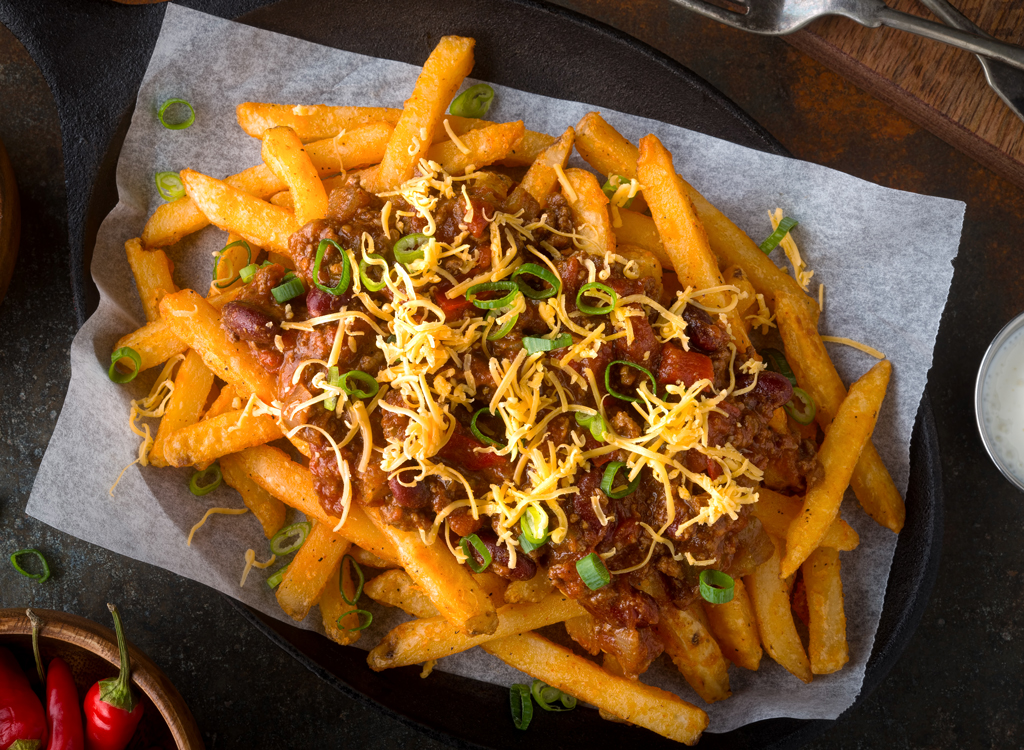 OK, we stand corrected: Cheese fries might be better than chips and queso. But it's a close call.
Northeast: Loaded Potato Skins
Forget fries—the Northeast will have those cheesy spuds skin and all. Loaded potato skins were 233% more popular this year than last year. Yum!
Northeast: Chips & Pico de Gallo
While the Midwest prefers chips and queso, it's all about chips and pico de Gallo in the Northeast.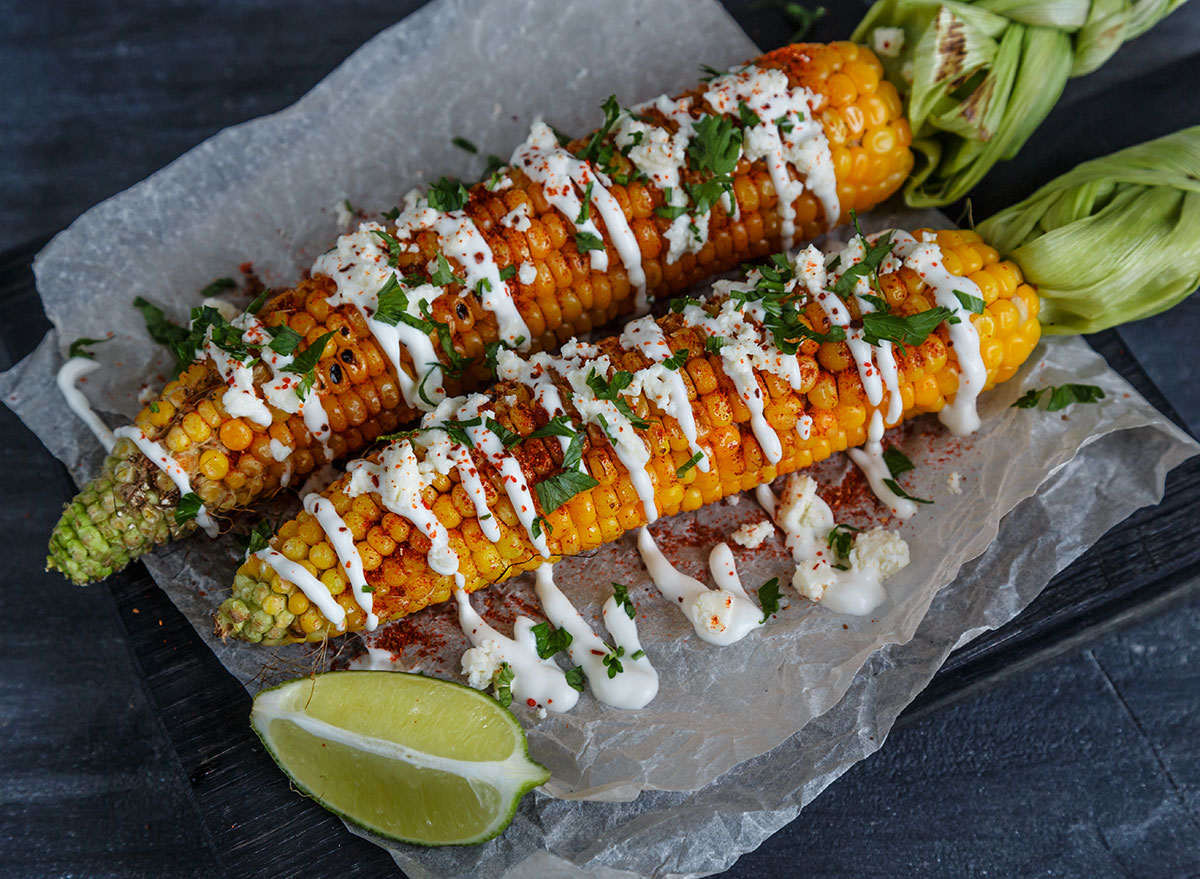 Elote was 215% more popular this year. Can you think of a more delicious way to consume summer veggies? Instead of ordering in next time, try our Grilled Mexican-Style Corn Recipe.
Northeast: Buffalo Cauliflower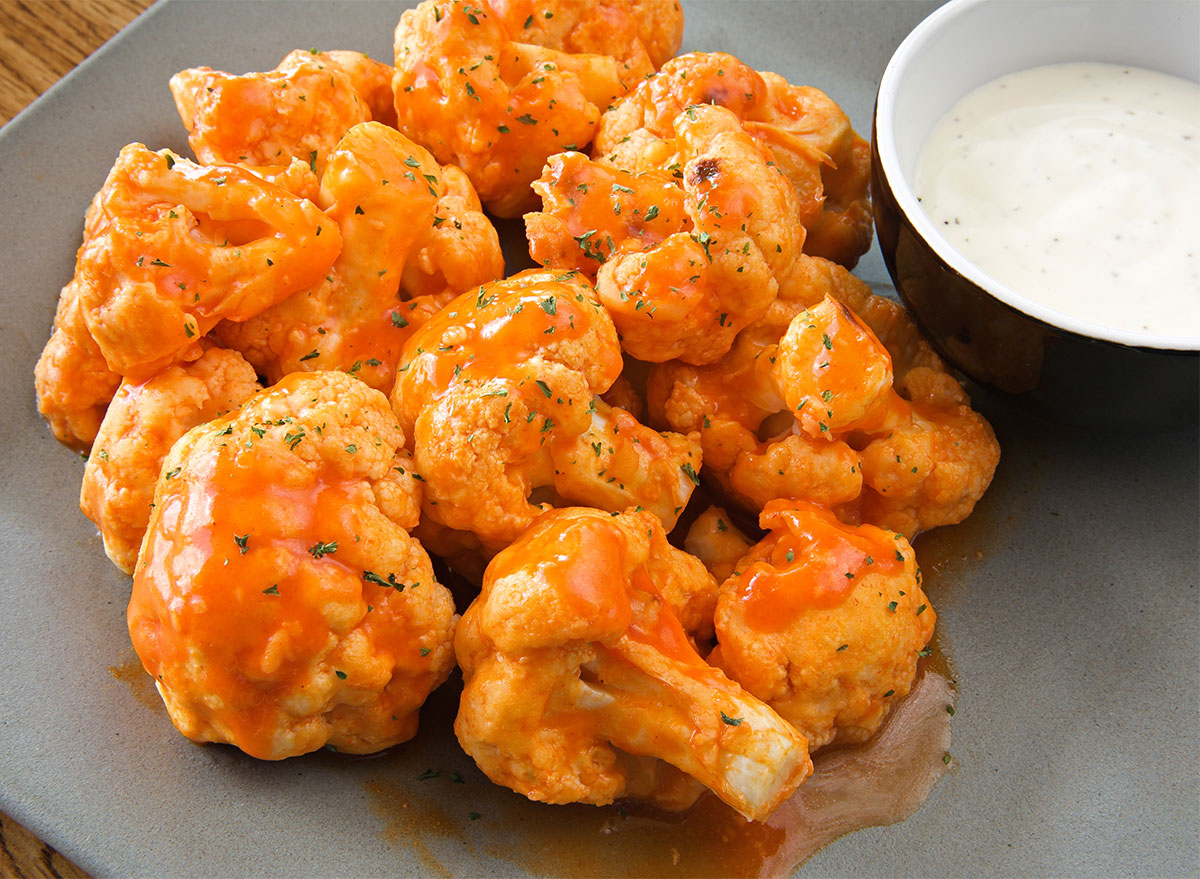 You might think the region that invented Buffalo wings would see an uptick in the chicken appetizer, but Buffalo cauliflower was what saw the most demand. At least we know the Northeast is eating their veggies!6254a4d1642c605c54bf1cab17d50f1e
Prefer meat? Try our Simple and Tasty Buffalo Chicken Recipe.
Northeast: Pretzel and Cheese Dip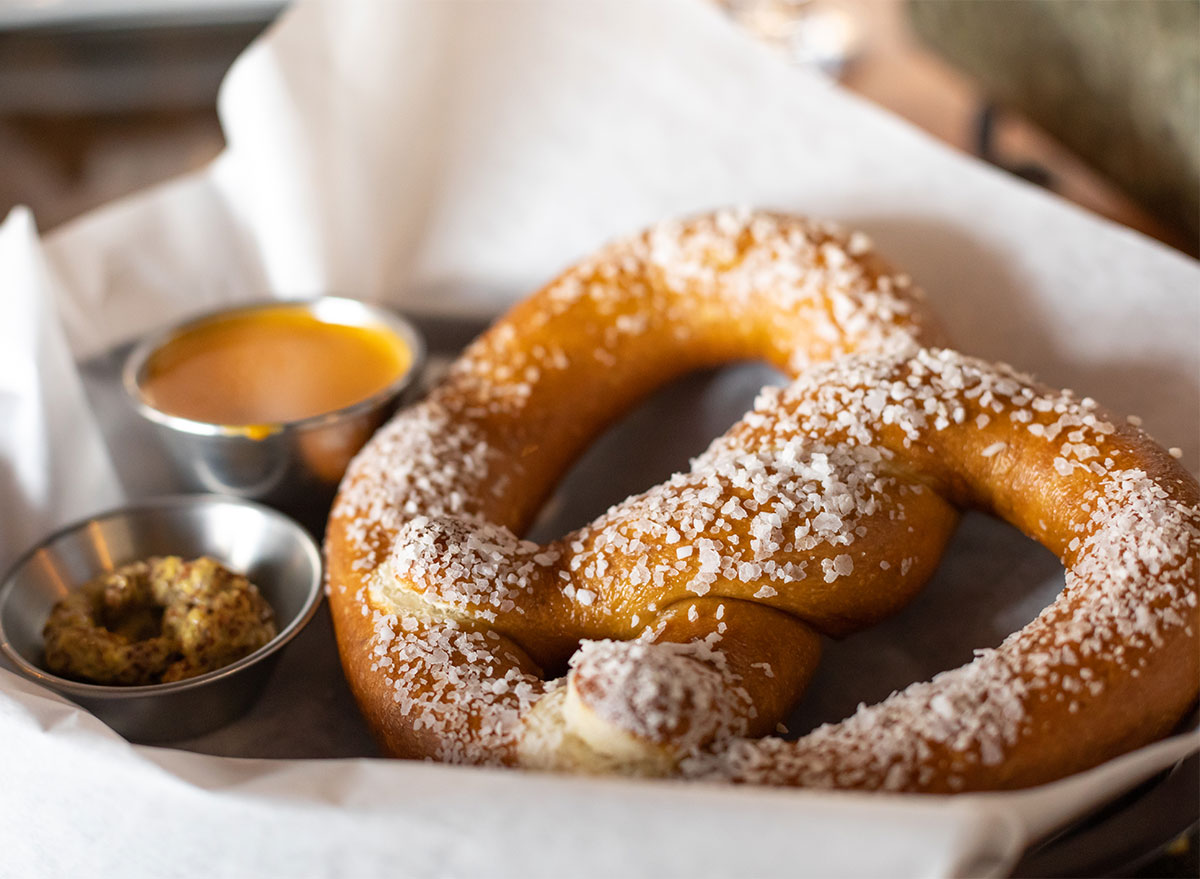 Why go for pretzel bites when you can have the whole pretzel? The Northeast knows how to order carbs in style.
South: Loaded Potato Skins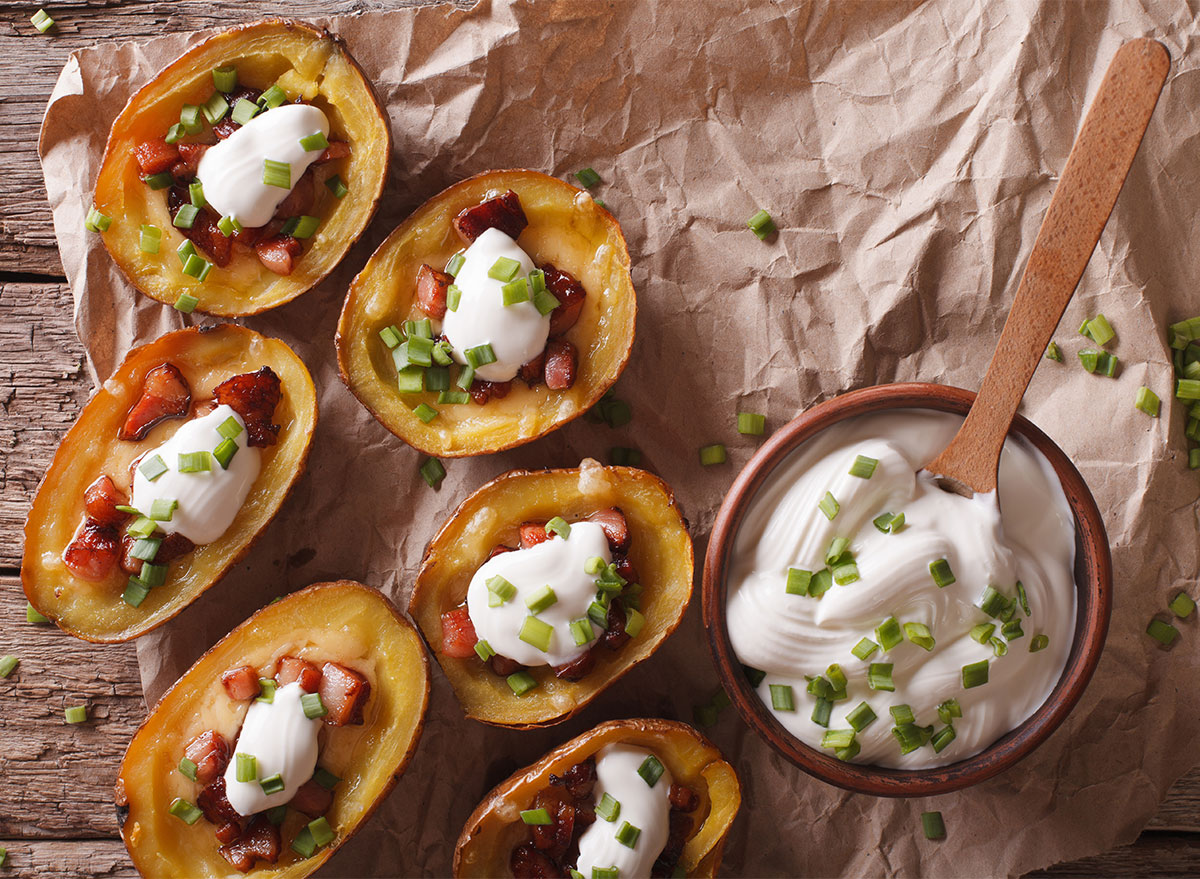 The South and the Northeast have at least one thing in common: their love of loaded potato skins. The appetizer was 271% more popular in the South on Grubhub this year than last year.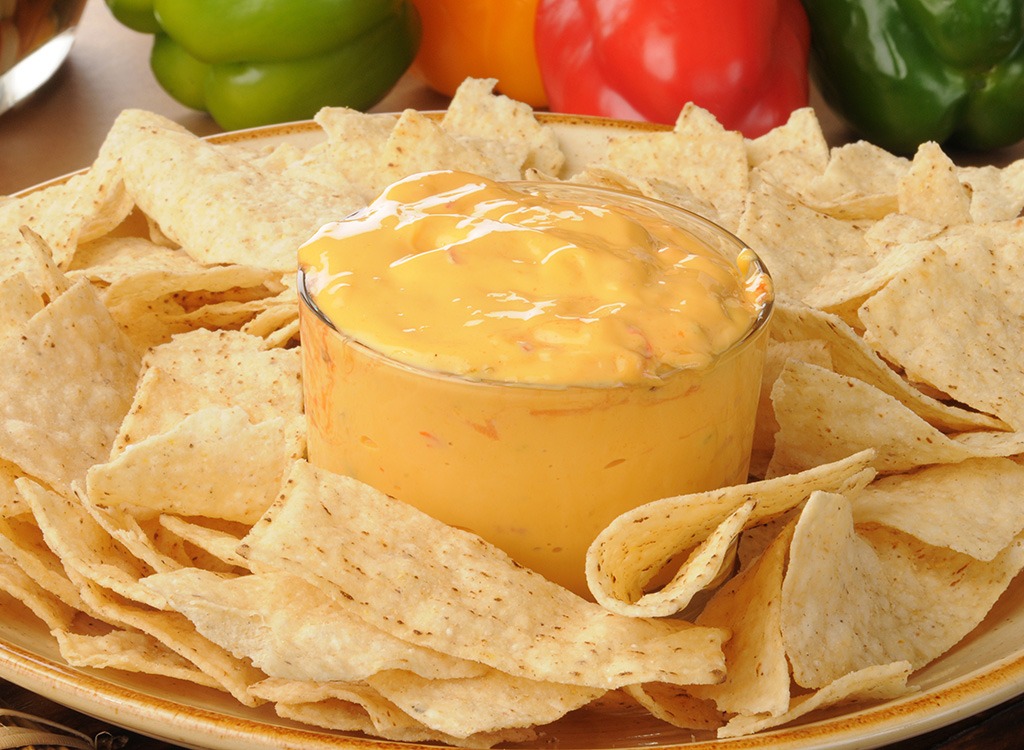 Another vote for chips and queso! Melted cheese? Say no more.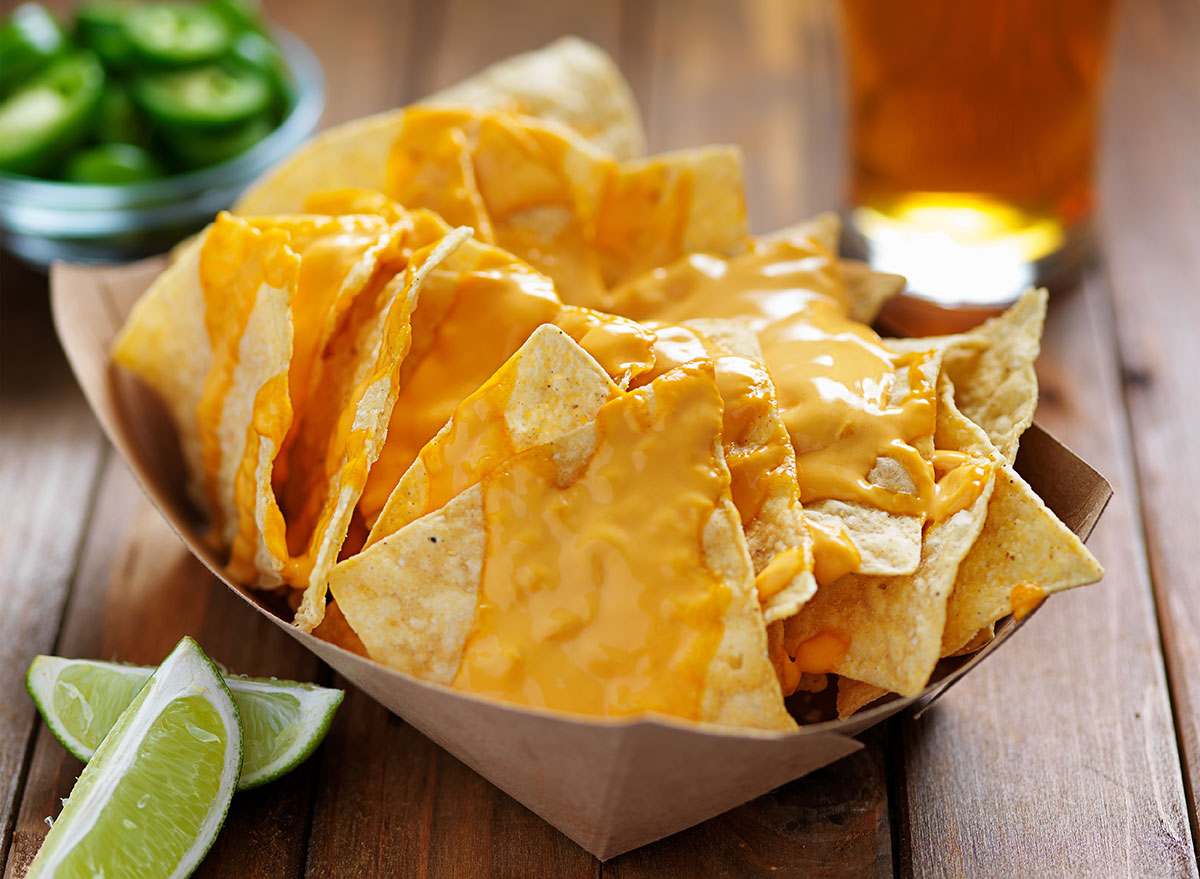 In case it wasn't clear, the South really likes chips and melted cheese. So much so, in fact, that both chips and queso and nachos appeared on Grubhub's list.
Another cheesy classic for the win! Mac and cheese orders are up 173% in the South this year.
South: Garlic Breadsticks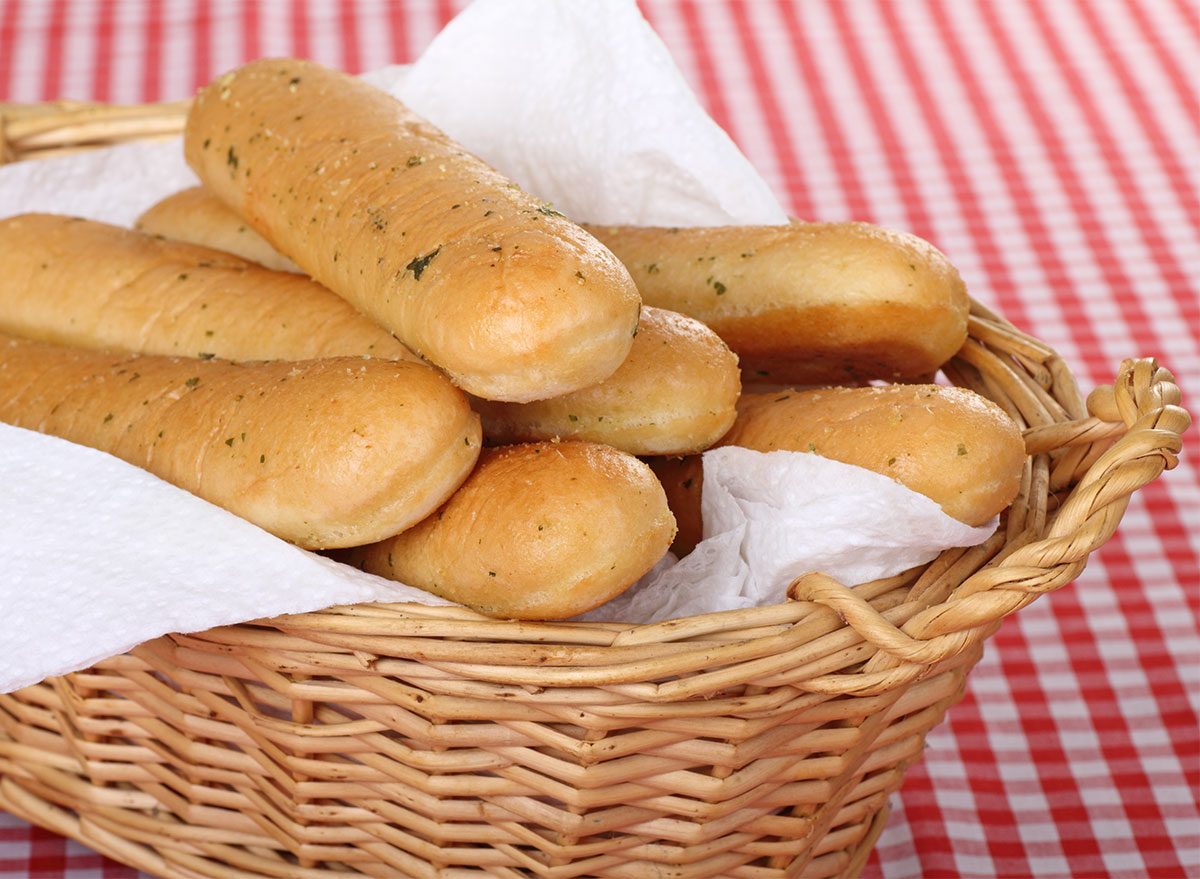 These aren't just any breadsticks. They're garlic breadsticks. There's a big difference.
Pretzel bites are a winning Grubhub order in multiple parts of the country, and the West is no exception. The appetizer was a whopping 579% more popular this year than last year.
The West knows how to spice things up! Stuffed jalapeños are a hot commodity in the region right now. Try making your own with our Cheese and Chorizo Stuffed Jalapeños Recipe.
West: Spinach and Artichoke Dip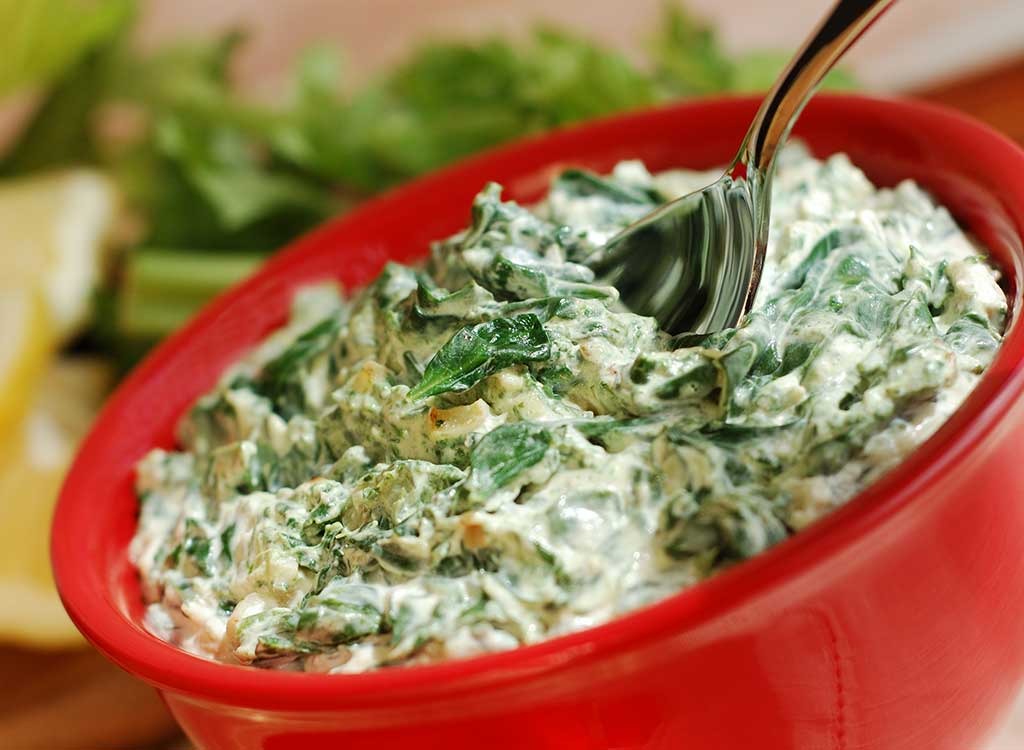 Whether you use this dip for crunchy veggies or soft pitas, you can't go wrong with the classic spinach and artichoke. No wonder it rose in popularity by 213% in the West this year.
Another vote for chicken-free wings! The west knows that you don't really need the meat—it's all about that buffalo sauce.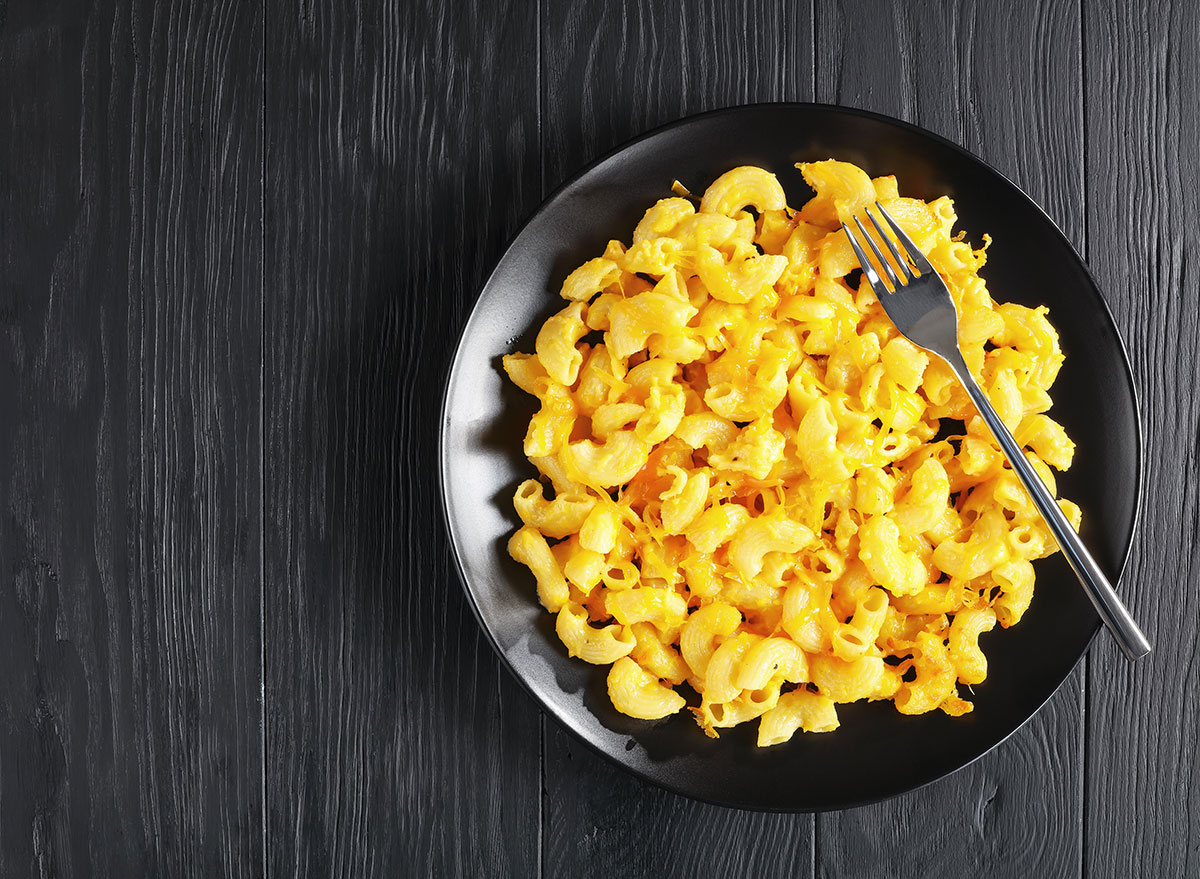 Cauliflower wings are a vegan-friendly choice, but if there's one comfort food the West can't resist, it's mac and cheese. Why mess with a classic?
Meghan De Maria
Meghan De Maria is a senior editor at
Eat This, Not That!
, specializing in food, product, and restaurant coverage.
Read more about Meghan