The Most Popular Candy Bars in America
This is how the U.S. gets its sugar fix.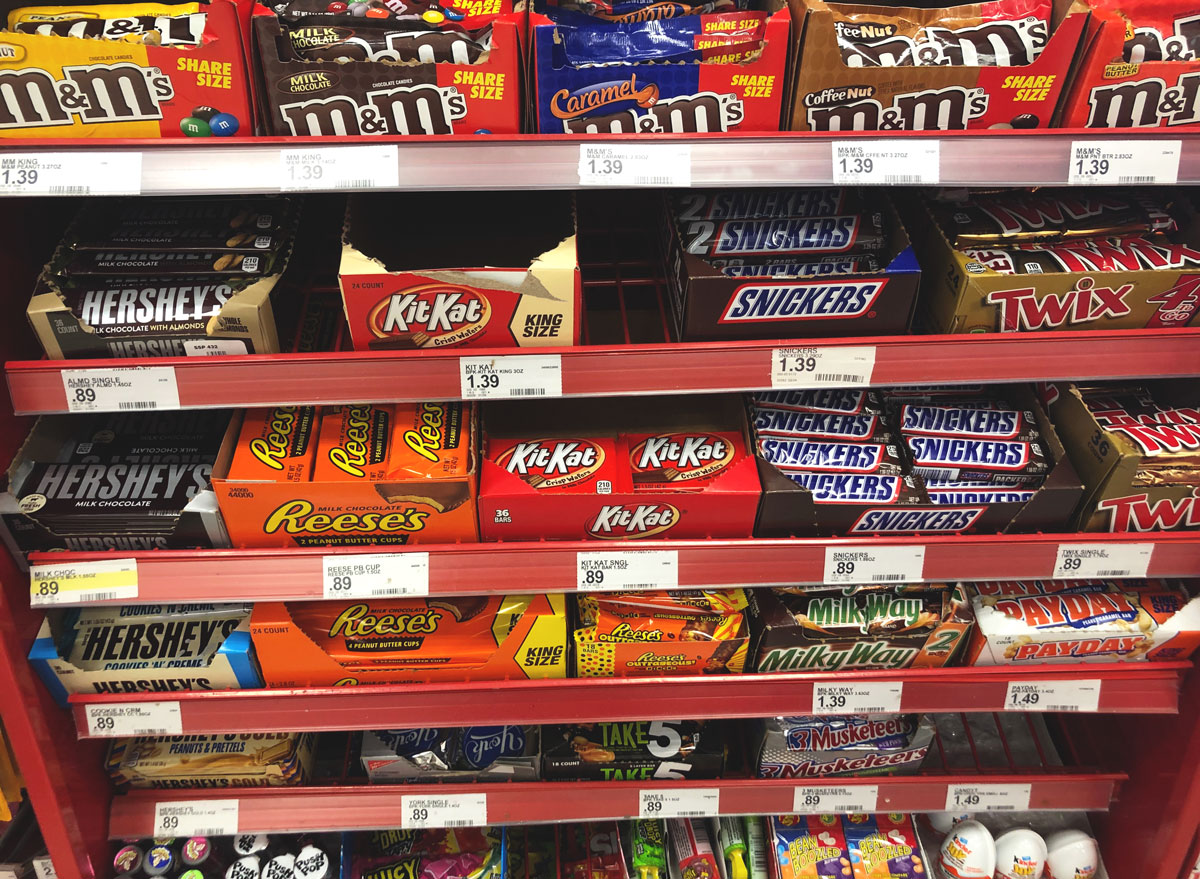 There's one thing Americans can typically agree on, and that's candy bars. The average American consumes a whopping 22 pounds of candy per year—and nearly half of that is chocolate. Since the early 1900s, when Hershey's came on the scene, candy bars have been a part of the American diet. You see them as fun-size bars being put in Halloween bags or as full-size bars that people make as last-minute purchases in the grocery store. But what are the most popular candy bars in the country?
While most candy makers declined to share specific sales figures, there are still a few ways to figure out which candy options are more popular than others. Over a year-long period between October 2018 and October 2019, for example, YouGov surveyed more than 7,700 people about their favorite candy and snack brands. And you'll see plenty of popular candies on the list.
Plus, in 2012, 24/7 Wall Street used market research data to rank the top-selling candies in grocery stores and drugstores. While the data doesn't include major retailers like Walmart, there's a lot of overlap between that and the YouGov survey.
Of course, everyone has their own opinion on which of the most popular candy bars is truly the best. We've combined the YouGov rankings list with the data from 24/7 Wall Street to make a master list (and, yes, one that's not entirely scientific) of what that most popular candy bars are. Here are the results, from most to least popular.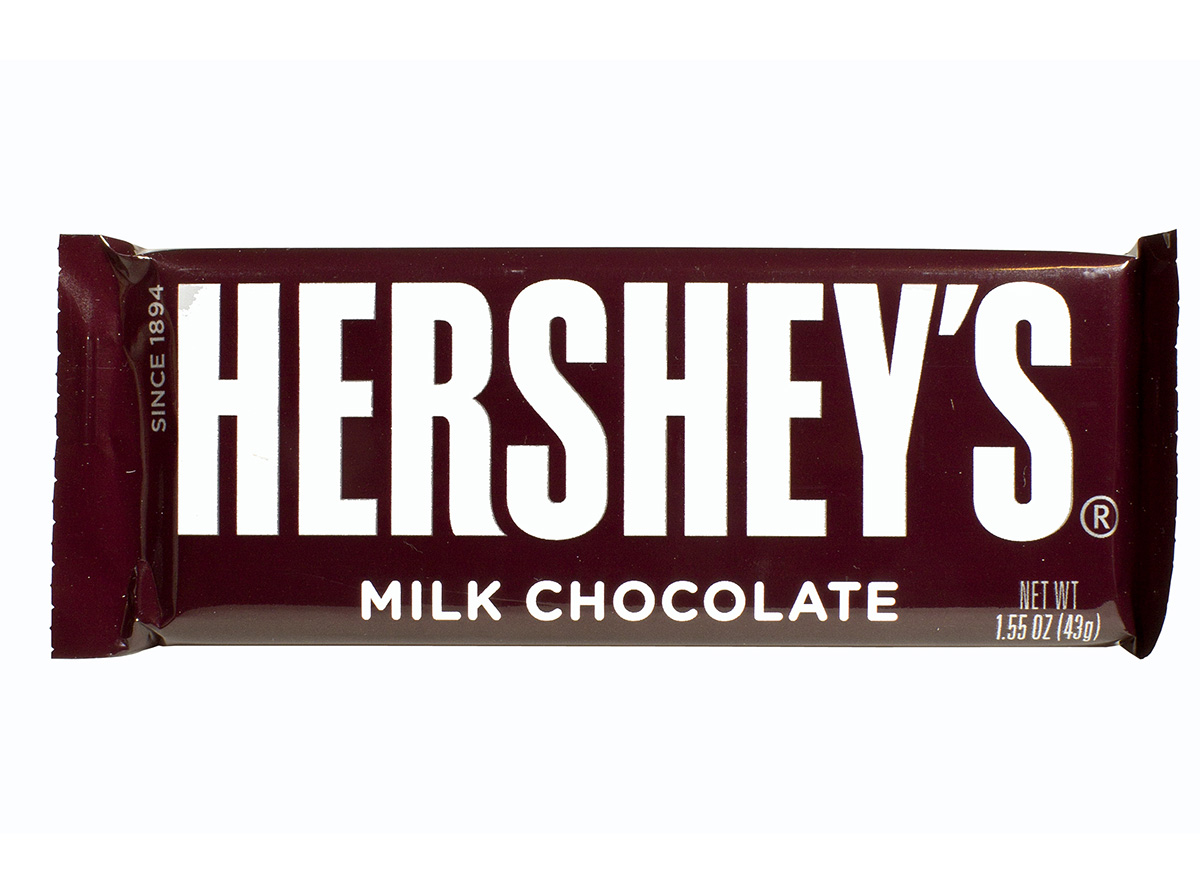 Is there a Halloween treat more classic than a fun-size Hershey's bar? It's classic for a reason, and it's still popular decades after its release.
Whether eaten alone or sandwiched in between graham crackers with marshmallows, the bar is a favorite in America. It clocks in at nearly 250 million bars sold per year, based on the 24/7 Wall Street data.
While Reese's ranked as one of the most iconic candies on YouGov's survey, we bet you didn't know you can also enjoy Reese's in candy bar form! Whether you prefer Reese's bars, Reese's pieces, or the classic cups, these are a peanut butter lover's delight.
Love peanut butter? Here are our favorites, ranked!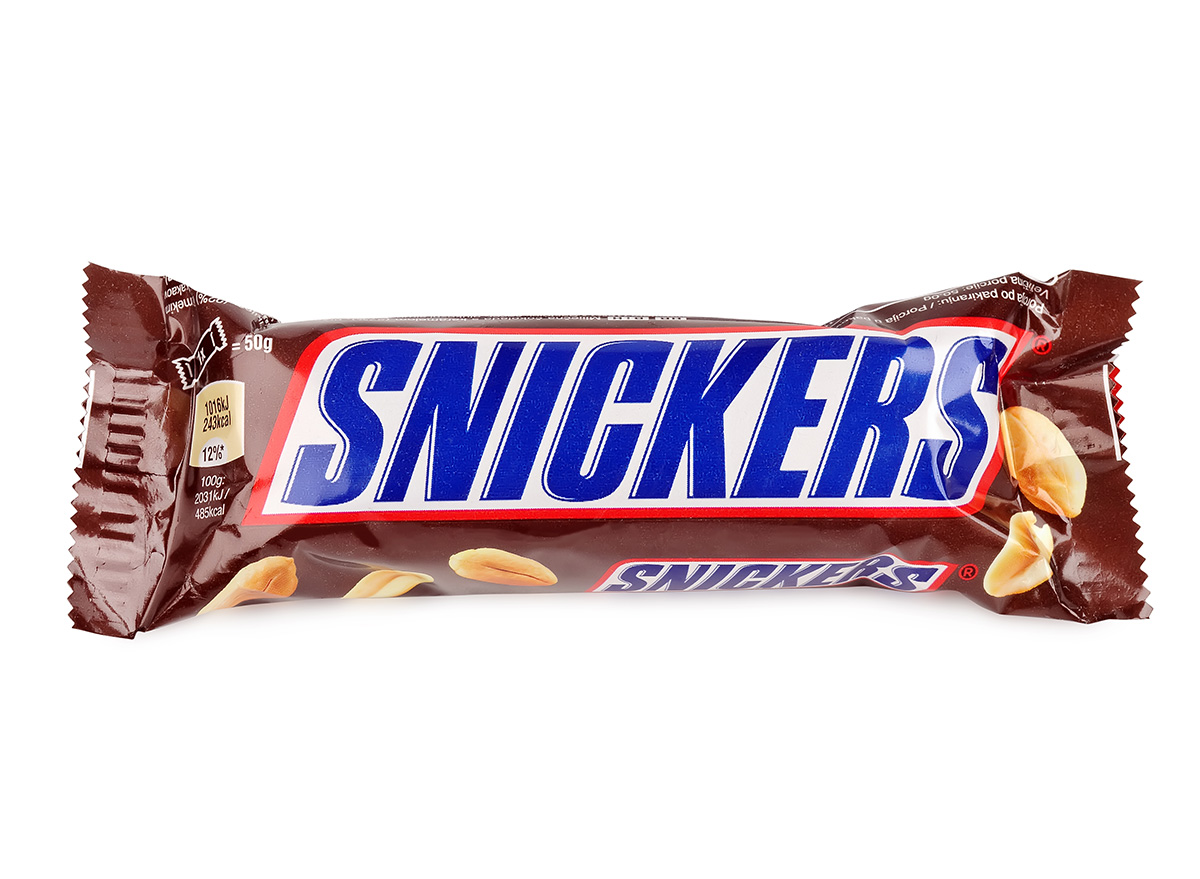 You're not you when you're hungry. And America isn't America without its favorite candy: Snickers. According to 24/7 Wall Street, more than 400 million Snickers bars are sold per year. The well-known nougat topped with caramel and peanuts is covered in milk chocolate. It's one that "really satisfies."
Love caramel treats? Here's how to pronounce caramel the right way.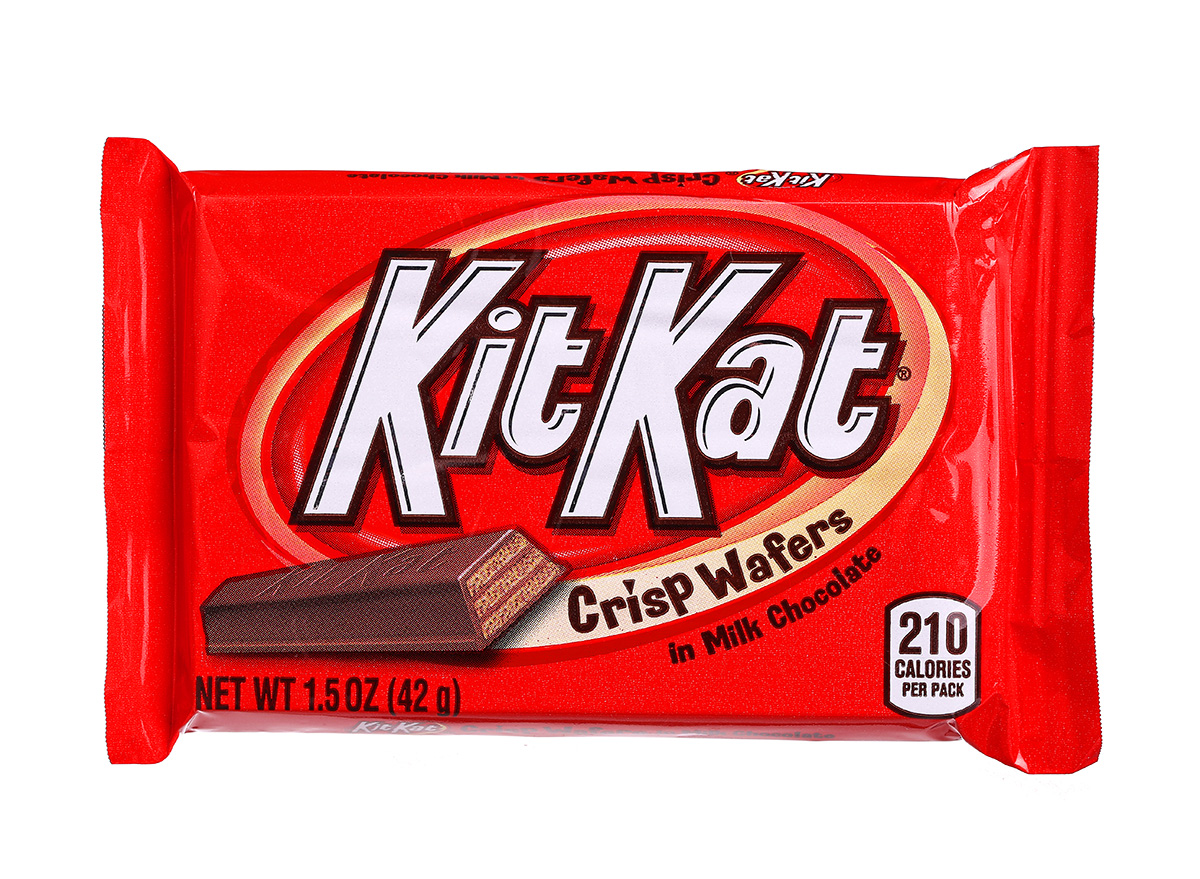 With 192 million pieces sold a year, it seems like a lot of people are breaking off a piece of that Kit Kat bar. First introduced in the UK, the Kit Kat was introduced to an American audience in the 1970s. Here, it's made by Hershey; worldwide, it's made by Nestlé.
Wondering what to do with all those leftover fun-size bags? Here are 26 Genius Ways to Use Leftover Halloween Candy.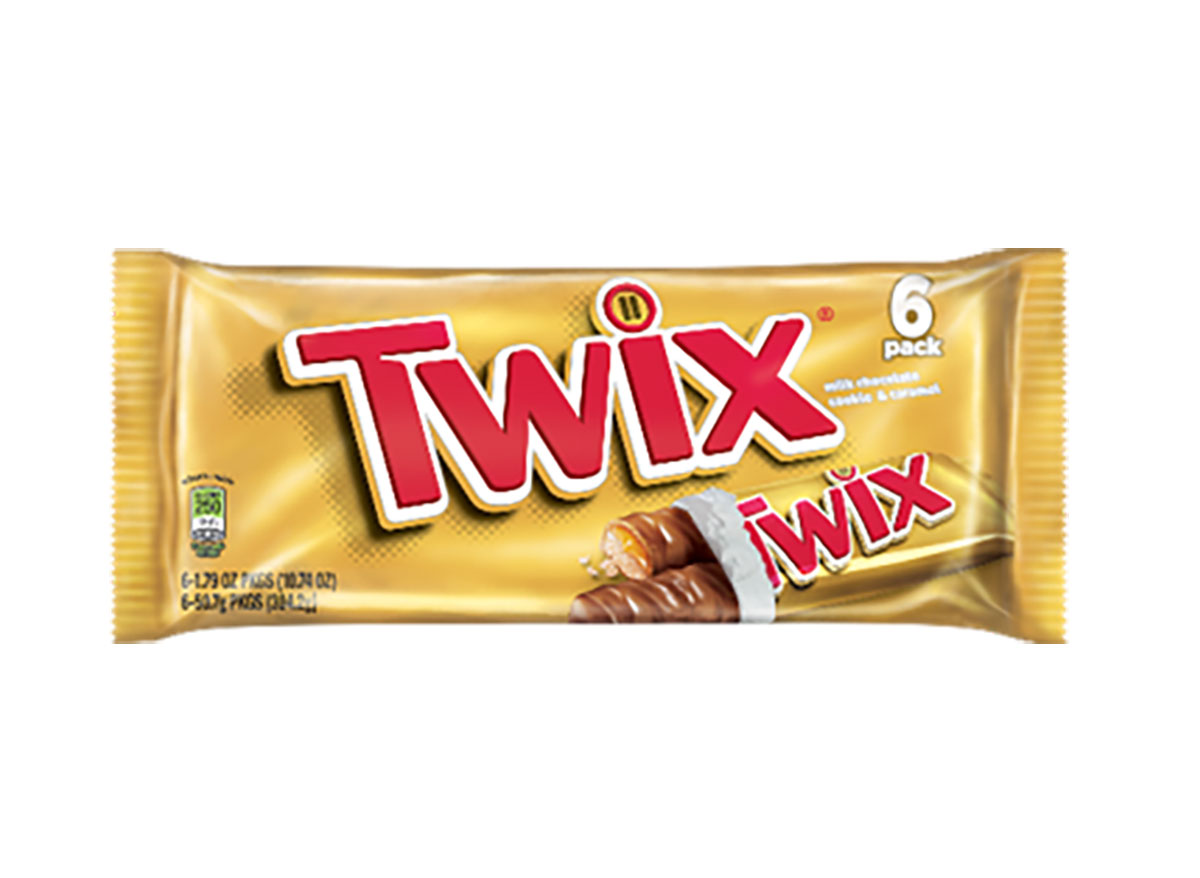 No matter if you're a bigger fan of the right Twix or the left Twix, your purchase has contributed to the yearly sales of this popular candy bar. A staggering 161 million Twix are sold a year by Mars, Inc. You might not know that it was introduced in the UK a decade before, but it launched in the States in 1979 and has been a hit ever since.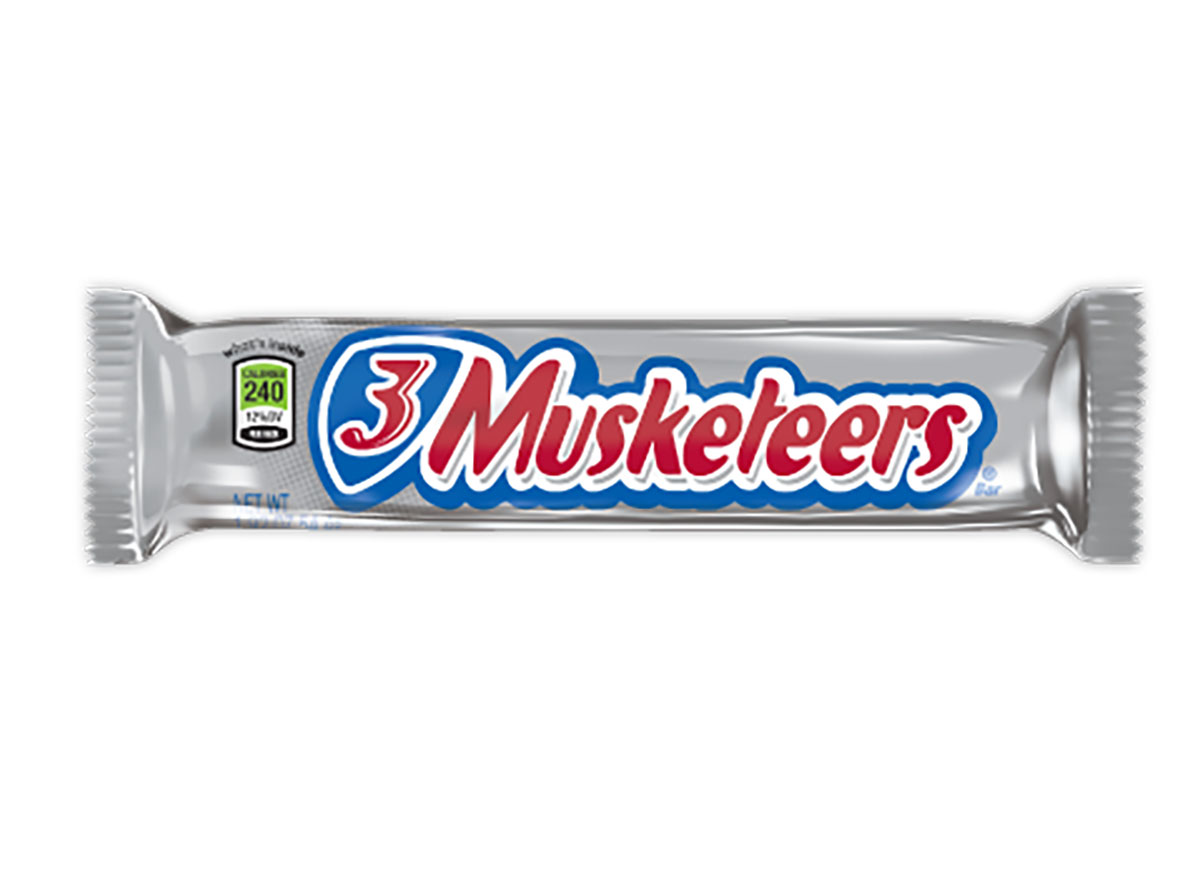 When 3 Musketeers was first introduced in 1932, it was marketed as one of the largest candy bars on the market. For five cents, the 3 Musketeers bar could be split up and shared with friends. Now, we think the 94 million-plus bars that are sold a year are more likely enjoyed alone.
The Milky Way bar is simple in its creation: a nougat, covered in caramel, coated in chocolate. It was a hit when it was first invented by Frank C. Mars in 1923—and it continues to be at over 80 million bars sold.
Hershey's Cookies 'n Creme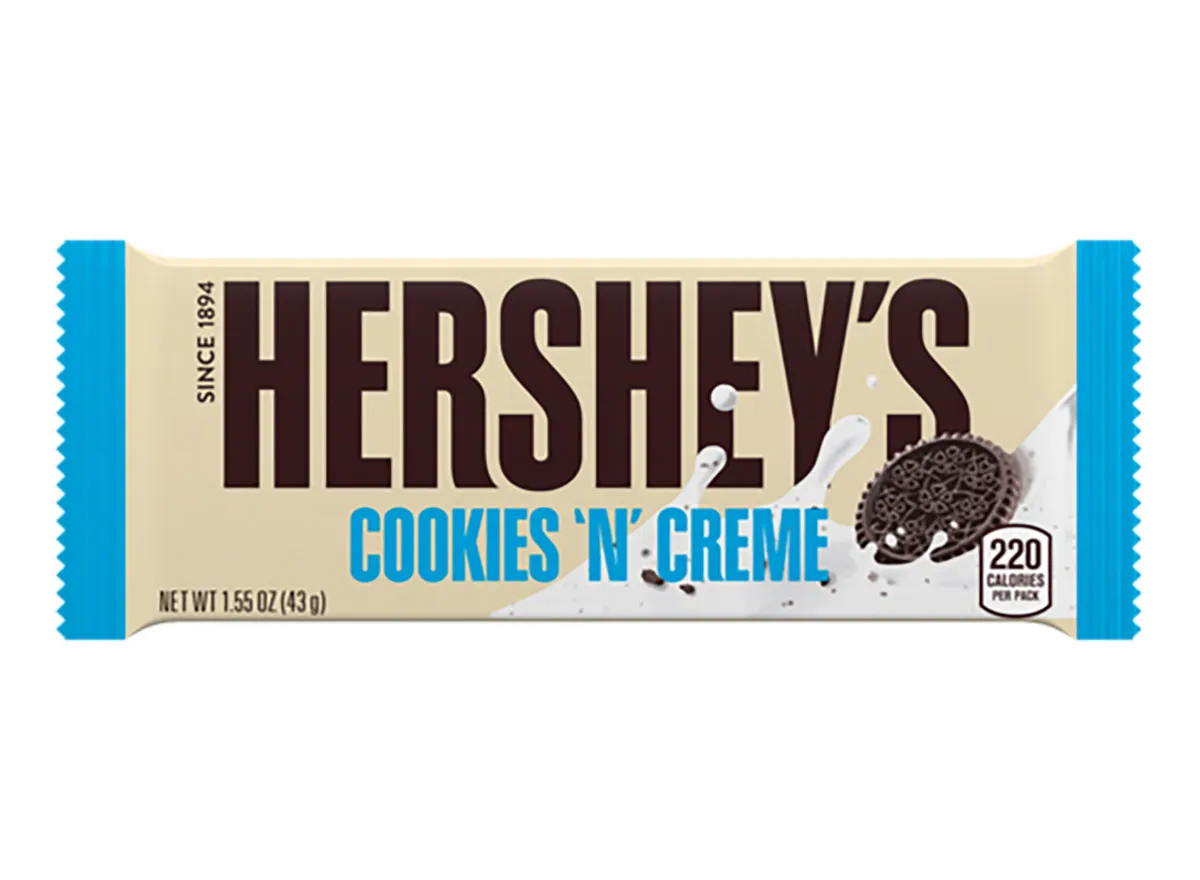 In addition to the classic Hershey's bar, another popular Hershey-brand candy bar on the 24/7 Wall Street list is Hershey's Cookies 'n Creme. Americans buy more than 73 million bars a year, according to the most recent data.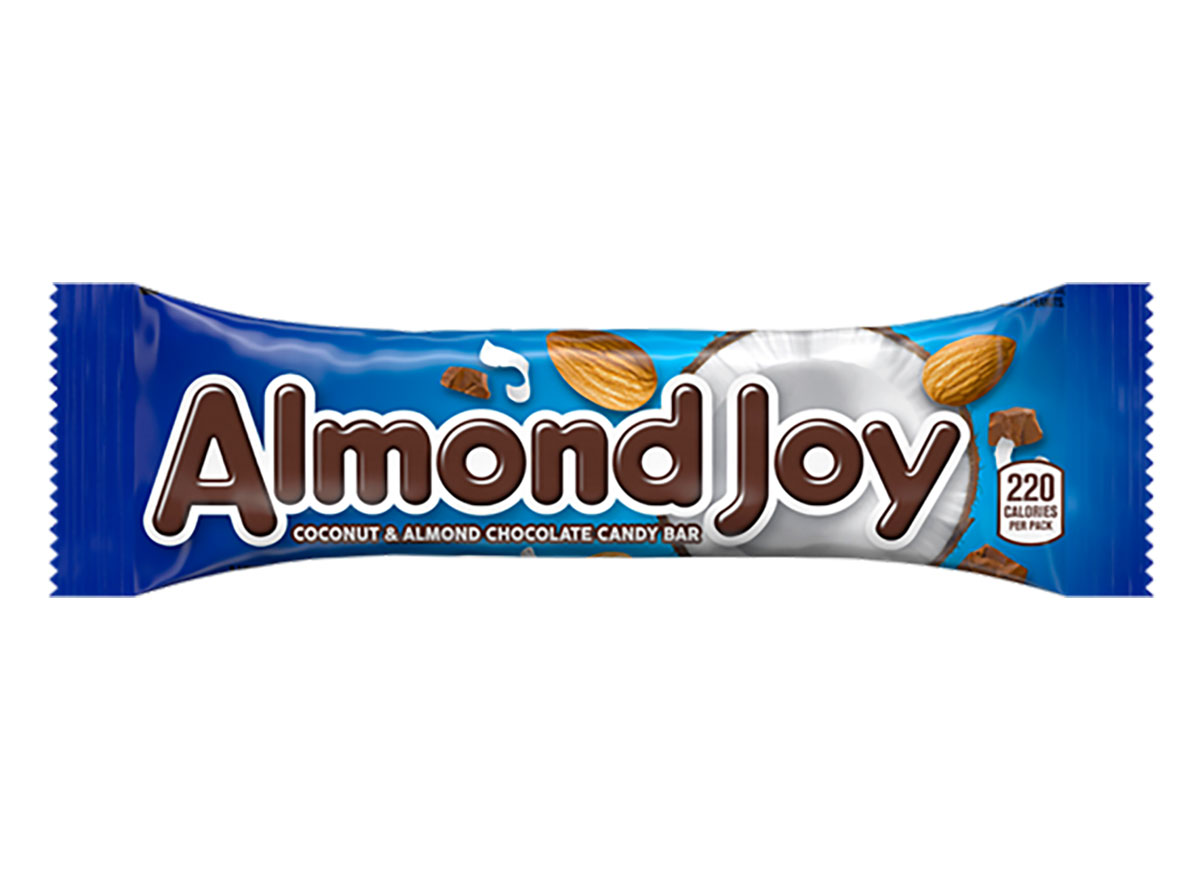 "Sometimes you feel like a nut," and apparently America often does. First introduced to America in 1946 (with the Mounds bar following a year later), the Almond Joy bar has been produced by Hershey since 1988. With more than 60 million units sold in 2012, it's a clear favorite in the U.S.
With all of its varieties, Dove chocolate ranked high on YouGov's list. Who can resist the fun sayings on the insides of the wrappers?
Can't get enough dark chocolate? Here are the 17 Best and Worst Dark Chocolate Bars.
6254a4d1642c605c54bf1cab17d50f1e
Known as much for its baking mixes as it is for its chocolate squares, Ghirardelli has a reputation for making fancy, quality chocolate products. And come the holidays, the brand's peppermint bark squares are hard to beat.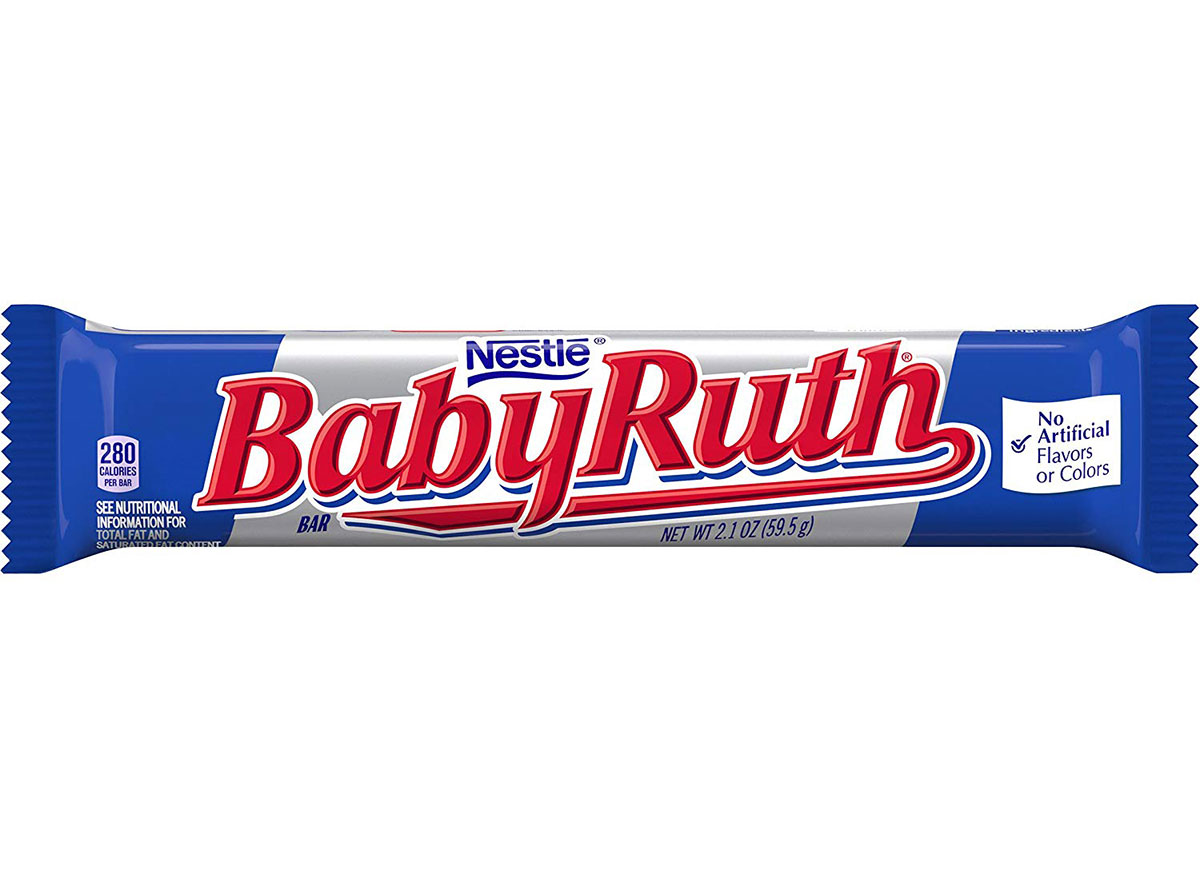 Despite popular misconceptions, the Baby Ruth candy bar was (maybe) not named after the American baseball player. The founding company claimed that it was named after President Grover Cleveland's daughter, Ruth. (Although, many people think they said that to avoid paying royalties to Babe Ruth.)
No matter the history of its name, Baby Ruth is one of the most popular candy bars, according to YouGov.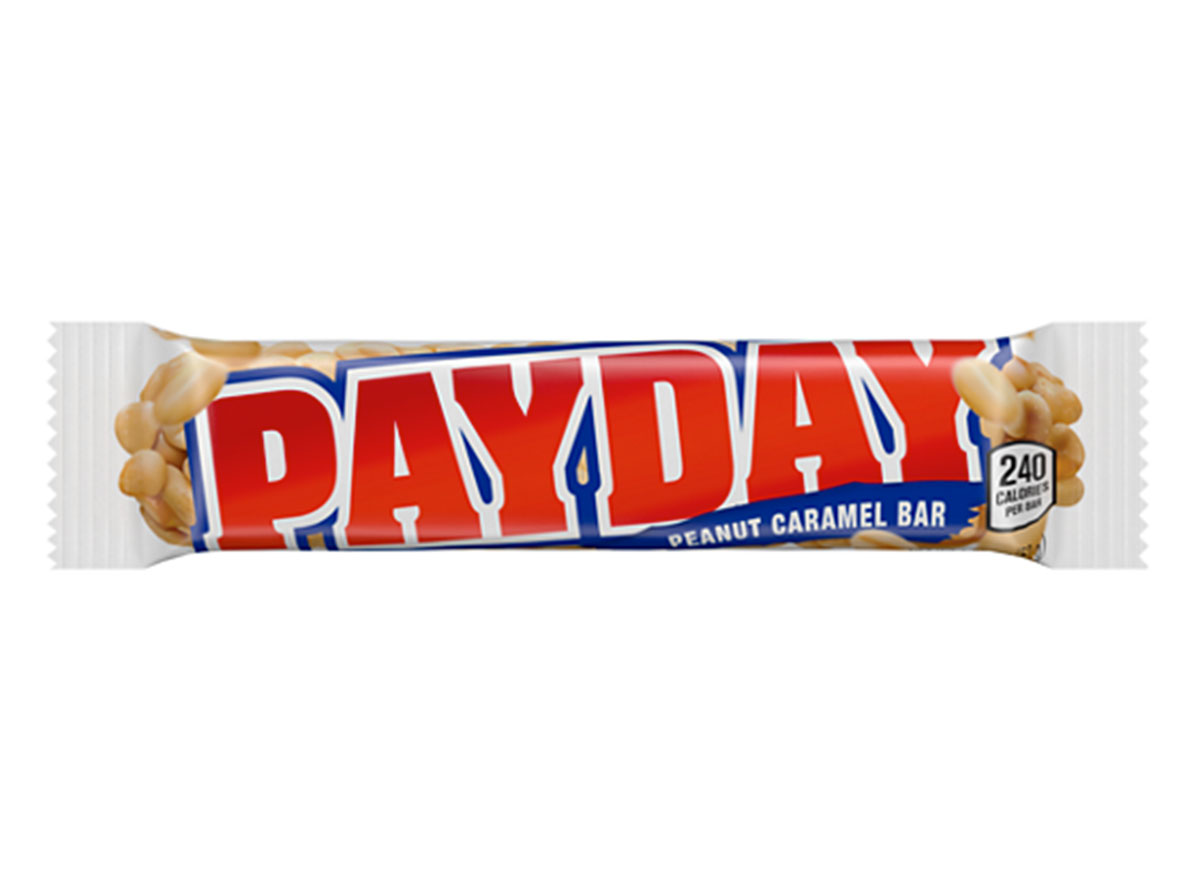 One of the few candy bars made without chocolate, the PayDay bar was made for nut lovers. First introduced in 1932, this simple candy is caramel wrapped in peanuts. It became part of the Hershey family in the '90s. Despite its lack of chocolate, it remains an American favorite.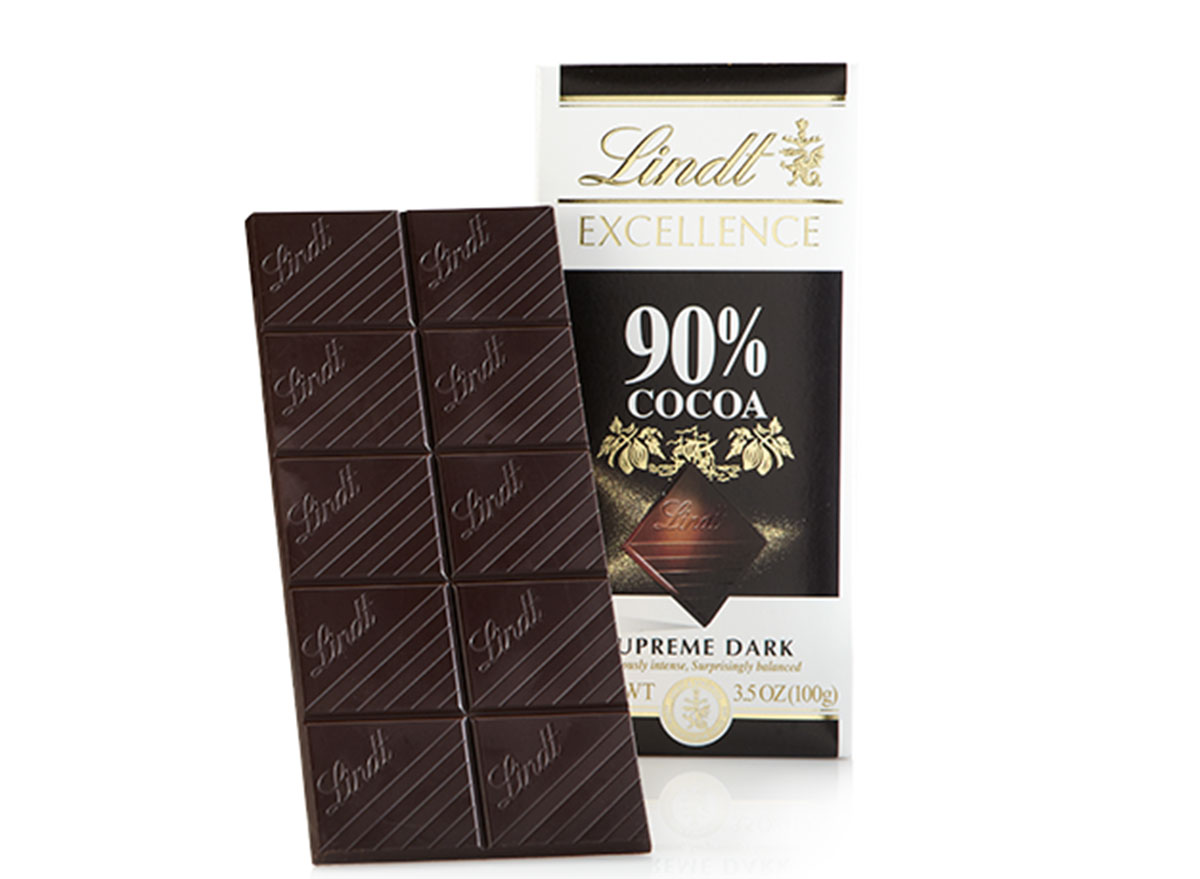 While you may be more familiar with the round chocolate truffles, Lindt also makes luxury chocolate bars. However you enjoy it, this is one treat that's delicious year-round.
Tie: Butterfinger & 100 Grand
The last candy-related entry on YouGov's most popular list, Ferrara makes candy bars like Butterfinger and 100 Grand. The company is also responsible for fun treats like Nerds and SweeTarts.
Whatever candy you prefer, Halloween is the perfect time to indulge. And if you'd rather give your trick-or-treaters something that's a bit off the beaten path, consider these underrated Halloween candies, too.
Dalene Rovenstine
A New York-based freelance journalist, Dalene Rovenstine often writes about food and drink and health, as well as entertainment, beauty, and other lifestyle topics.
Read more about Dalene