Giving Out These 17 Little-Known Candies Will Make You the Most Popular House on the Block
You can do better than the generic Hershey's multi-pack.
Halloween has easily become synonymous with three very special details: costumes, pumpkins, and, of course, candy. Every year, millions of trick-or-treaters hit the streets in hopes of filling up their bags with tons of delicious treats. However, popular candy choices—such as Reese's peanut butter cups, Hershey's Minis, and M&Ms—dominate this holiday, leaving costumed kids with a whole bunch of candy duplicates. So why not step it up this year and hand out these underrated Halloween candies instead?
To help you and your trick-or-treaters break the mold of humdrum everyday candy, we came up with a list of underrated options that may very well become top picks. From mouthwatering gummies to healthier (but still incredibly tasty!) chocolate treats, giving out these 17 lesser-known candies may just help you become the coolest house on the block.
Annie's Bunnies and Bats Fruit Snacks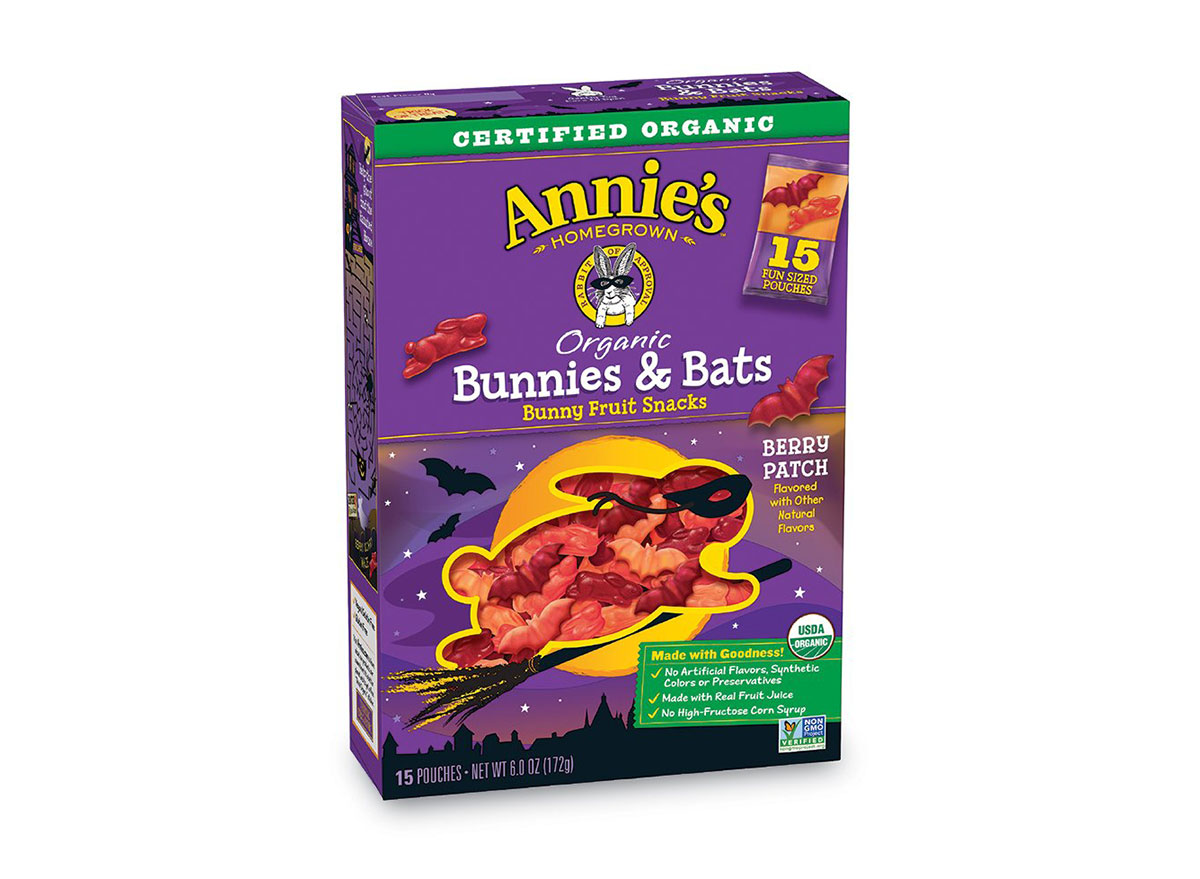 The certified organic Annie's Bunnies & Bats Fruit Snacks put an exciting twist on the traditional gummy. Shaped as tiny bunnies and bats, these chewy berry treats have no high-fructose corn syrup or artificial flavors and are made with real fruit juice.
Chuckles, which dubs itself the original jelly candy, feature a jelly candy that's coated lightly with sugar crystals. This old-school candy hit shelves in the 1920s and comes in a number of flavors, including cherry, lemon, lime, orange, and licorice.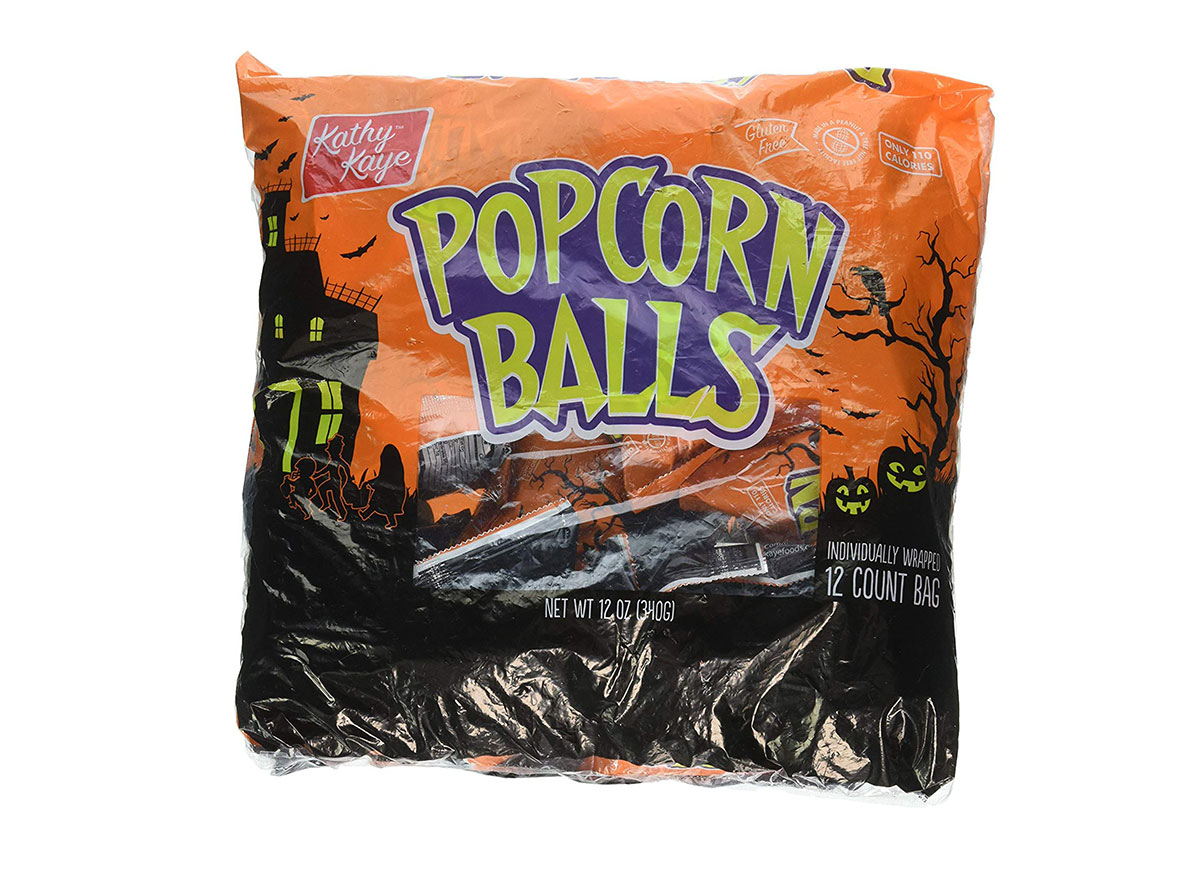 These Halloween Popcorn Balls from Kathy Kaye are the perfect option for Halloween goers who may prefer salty snacks over chocolaty ones. Individually wrapped and sold on Amazon in a pack of 12, these popcorn balls are the perfect balance of salty and sweet.
Tootsie Roll Pops Minis are the ideal size for pint-sized trick-or-treaters. Available in a bag of 300 on Amazon, these miniature Tootsie pops still have that classic chewy Tootsie Roll center and come in a variety of flavors, including cherry, chocolate, orange, grape, and raspberry.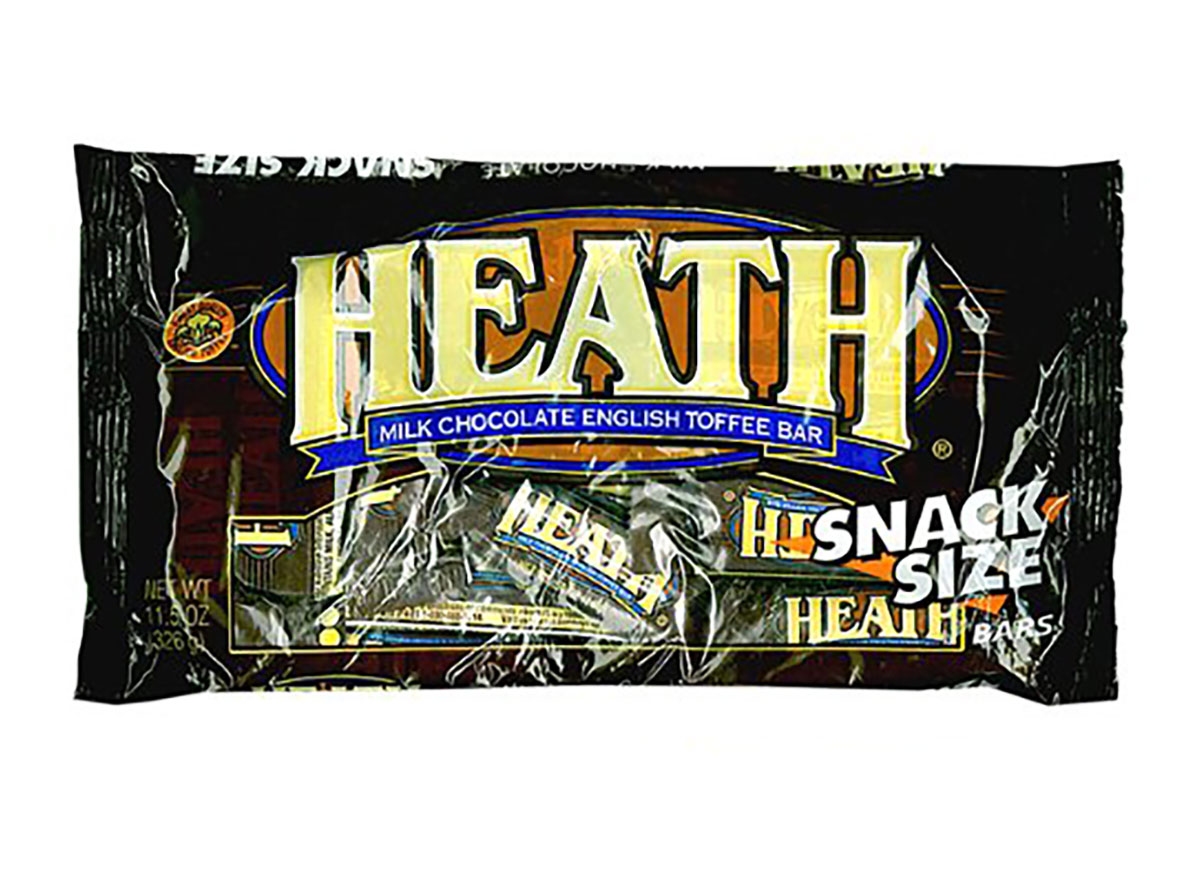 Heath Bar minis, which feature crunchy English toffee covered in a layer of rich milk chocolate, hit just the spot. Give them out to trick-or-treaters or incorporate them into your favorite Halloween party dessert.
Black Forest Organic Sour Heads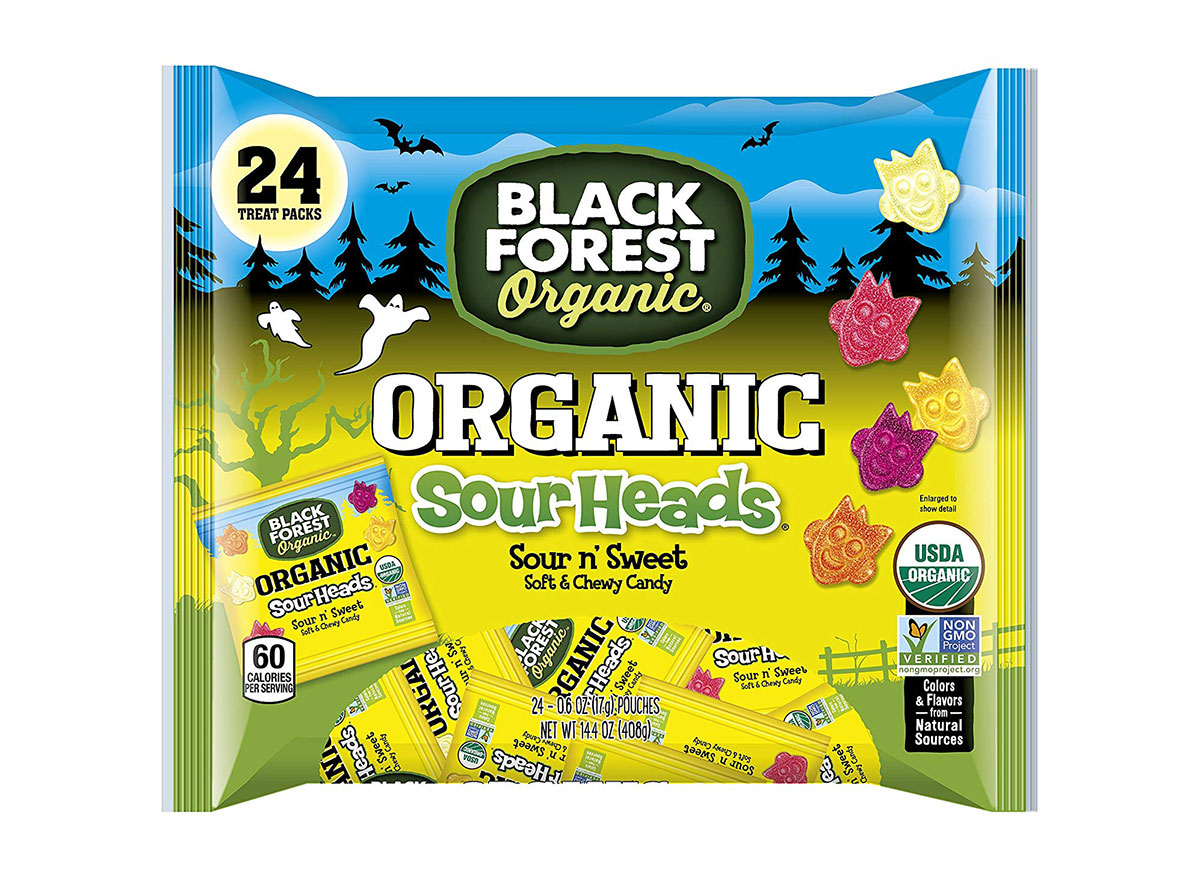 Black Forest's Organic Sour Heads are the juicy Halloween gummies that may cause some of your trick and treaters to come back for seconds. Shaped like masked faces, these sour gummies are gluten-free and are made using real fruit juices.
Palmer's Creepy Peeper Mix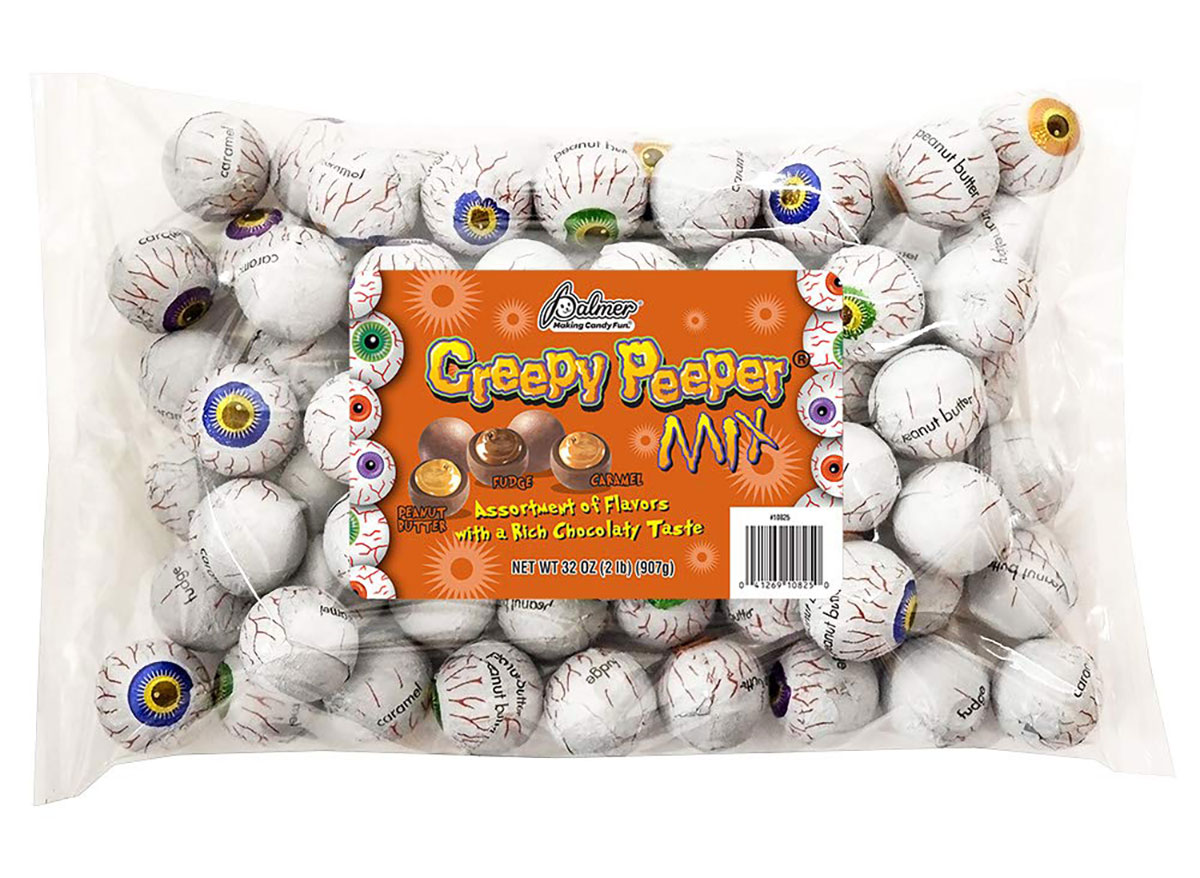 Palmer's Creepy Peeper Mix features three different chocolaty flavors—fudge, peanut butter, and caramel—which means there's a bit of something for everyone. These treats, which are wrapped in a creepy eyeball-printed foil wrapper, also look great as a spooky Halloween centerpiece when poured into a clear glass bowl and set on a table.
CLIF Kid Organic Strawberry Twisted Rope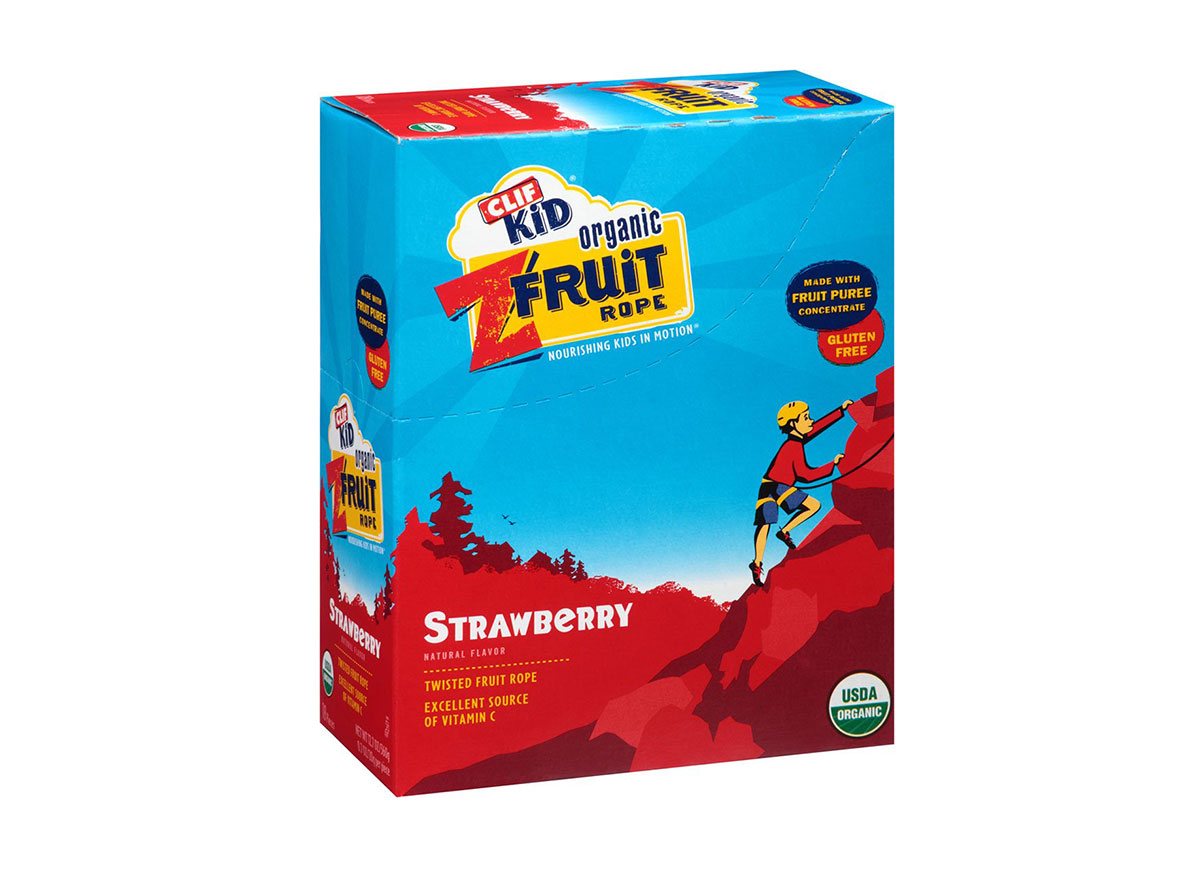 CLIF doesn't just make protein-packed energy bars that are perfect for outdoor activities. The company also makes the CLIF Kid Organic Strawberry Twisted Rope, which is ideal for handing out during your next Halloween party. Made with natural flavors, these candy ropes are also a great source of vitamin C.
What is better than lollipops? Lollipops that are actually good for your teeth. Zollipops are the sugar-free and gluten-free treat that cleans your teeth while you enjoy them. These lollipops are made from mouth-friendly ingredients, such as Xylitol, Erythritol, and Stevia, and they work to lower the pH balance of your mouth to help prevent pesky cavities.
The 100 Grand Bar is a classic candy that dates all the way back to the 1960s. This timeless candy bar features smooth caramel and crisped rice enrobed in rich milk chocolate.
No Whey Food's Choco NoNo's are tasty chocolate candies, similar to M&Ms, that are vegan, gluten-free, and are made with no artificial colors or flavors. Even better? They are perfect for giving out to trick-or-treaters, as they are free from common allergens such as dairy, eggs, nuts, soy, and wheat.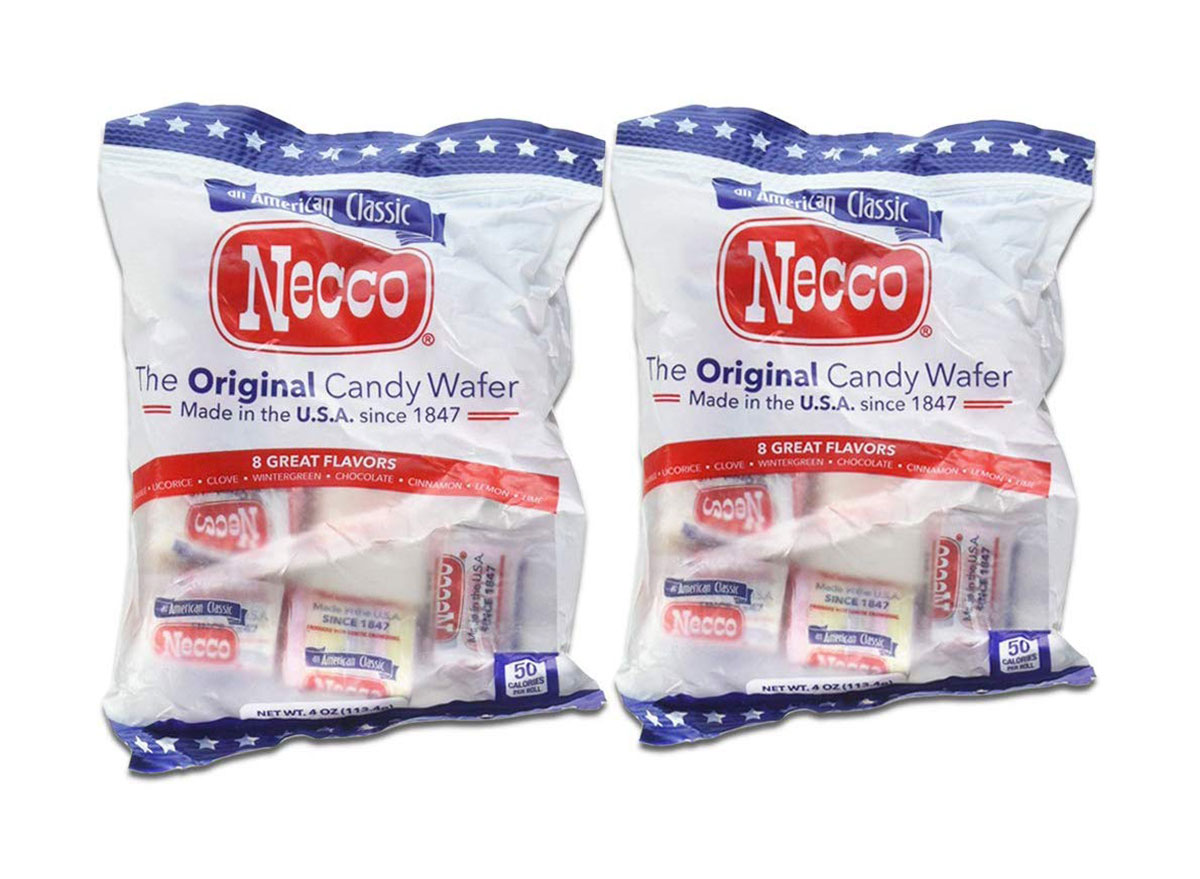 6254a4d1642c605c54bf1cab17d50f1e
Necco Wafers are still made using its original recipe that dates back to the mid-1800s — one that is fat-free, gluten-free, and contains no high fructose corn syrup. The candy was discontinued in 2018 but returned to shelves in fall 2019 just in time for the autumn holiday season.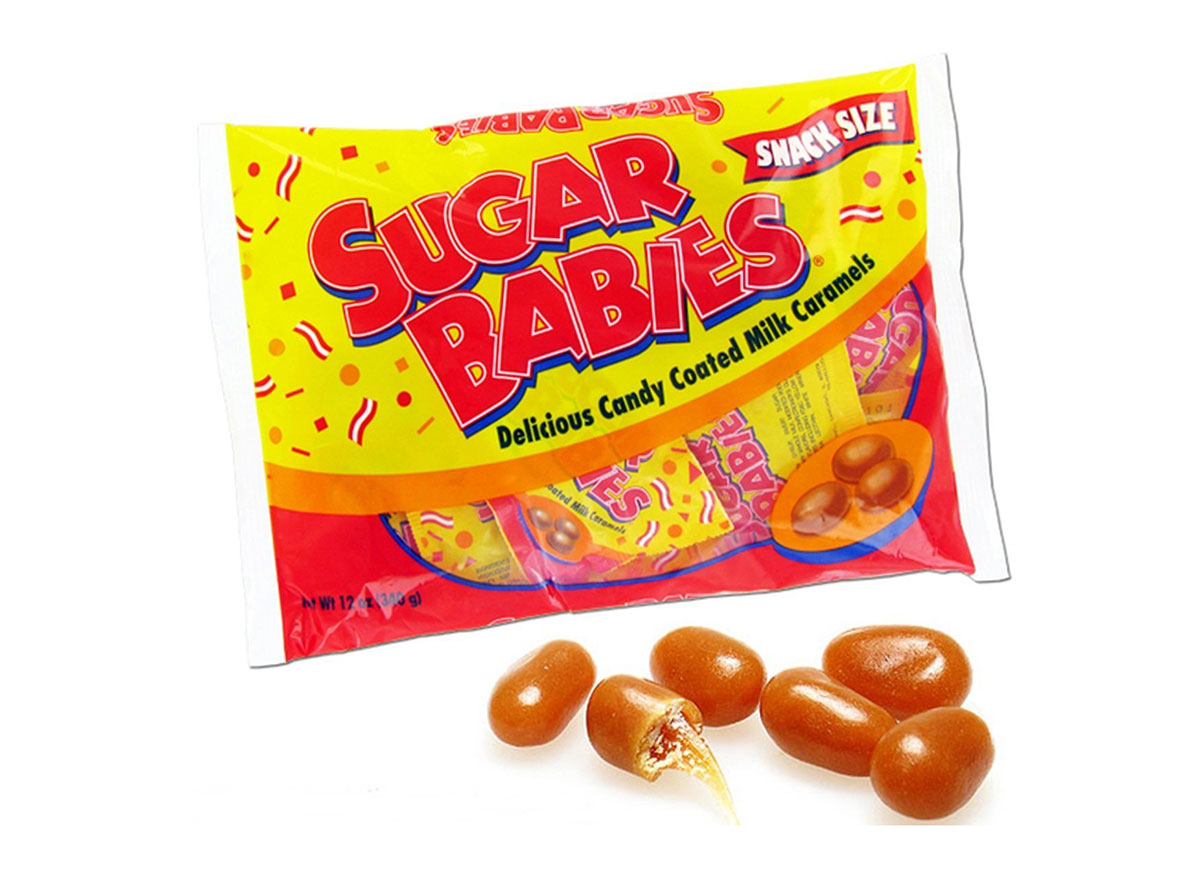 Perfectly chewy and satisfyingly sweet, Sugar Babies are the smaller, bite-sized version of the larger Sugar Daddy candy. There was once Sugar Mama candy, too, but it's been discontinued.
Tootsie Caramel Apple Pops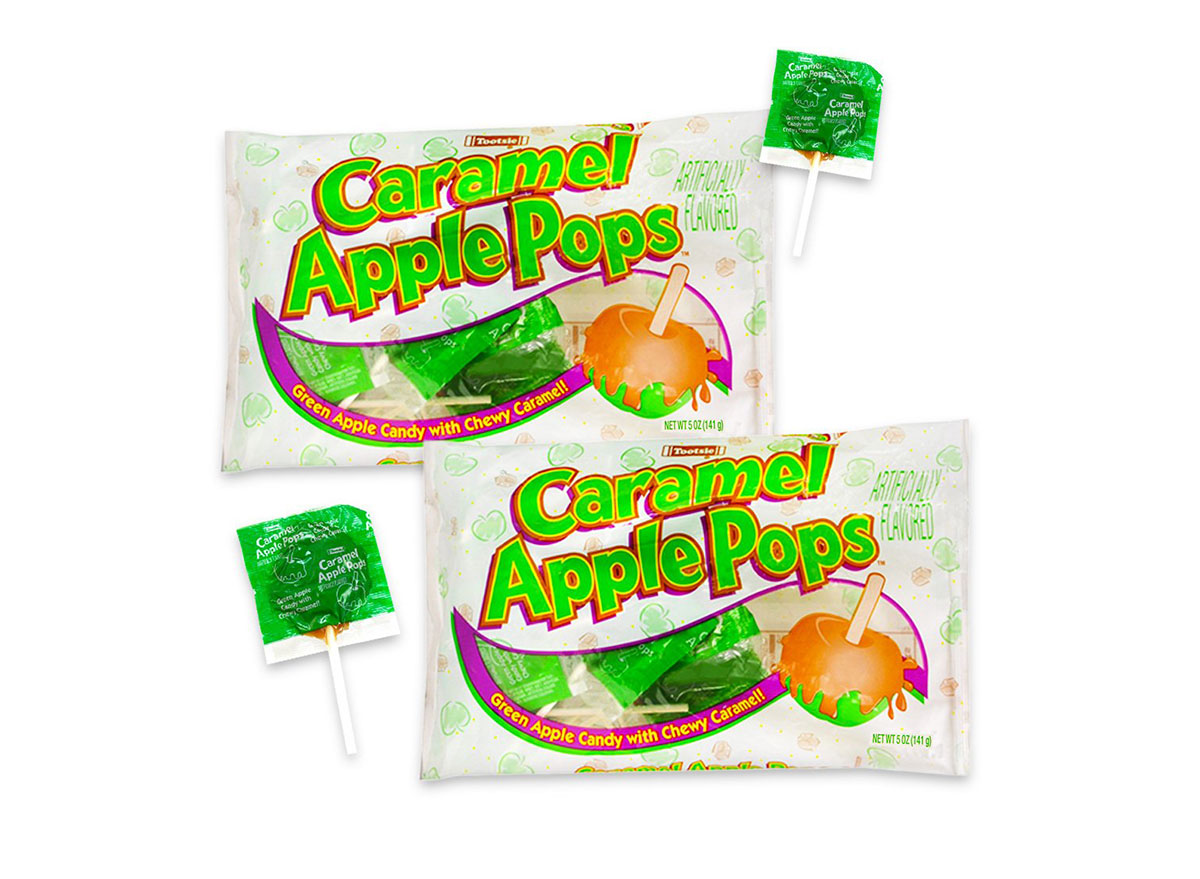 Tootsie, the company that has been making delicious lollipops since 1931, also offers caramel lollipops, which are perfectly on-theme for the fall holiday. Available in three flavors—Green Apple, Golden Delicious, and Red MacIntosh—trick or treaters will be able to experience the taste of sweet caramel apples without having to take a trip to the orchard.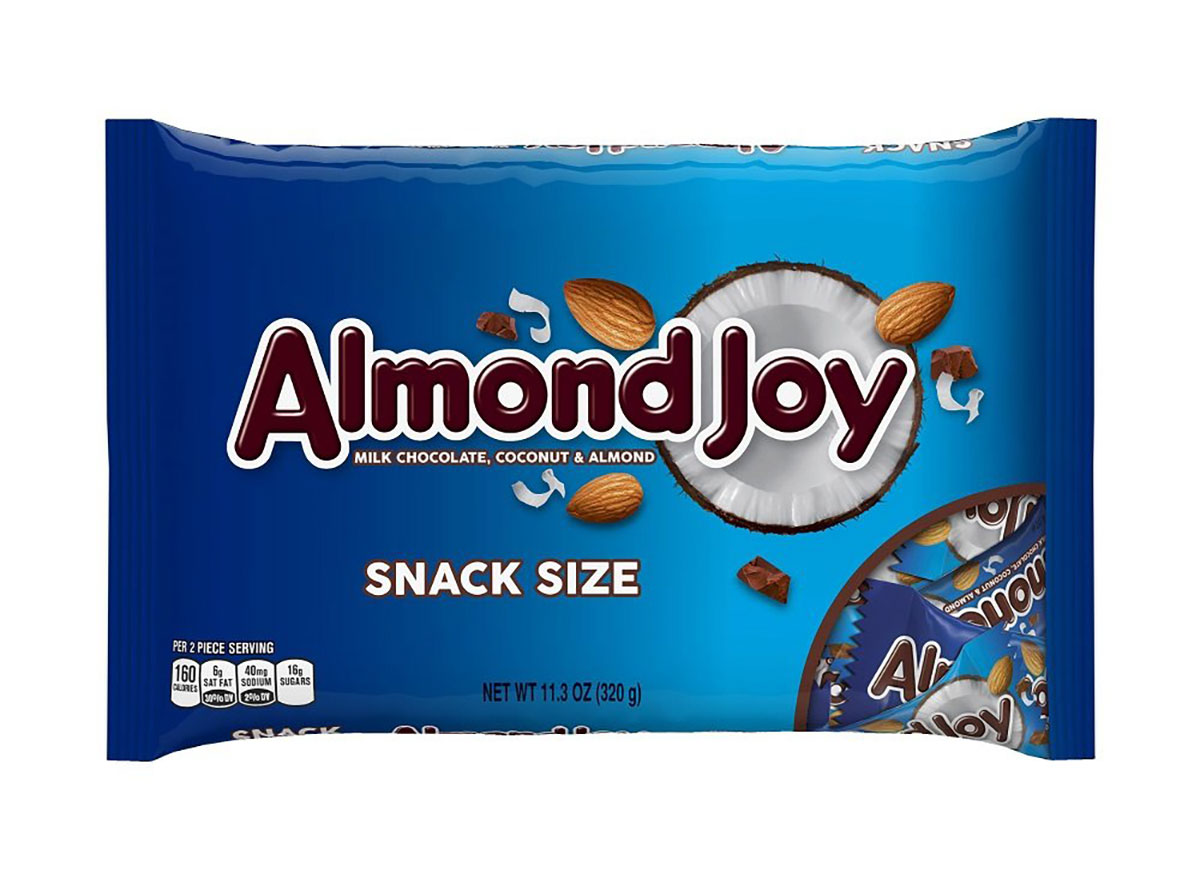 Enjoy a taste of the tropics with these Almond Joy minis, which feature a coconut patty topped with an almond and dipped in smooth milk chocolate. If you have leftovers after your trick-or-treating duties are done, you can chop them up into cookies or eat them on top of vanilla ice cream for a delicious post-holiday treat.
SweeTARTS, which has been around since the 1960s, gained widespread popularity with their small candies that pack a big punch. Perhaps lesser-known than SweeTARTS discs is SweeTARTS Rope, a tasty treat that still provides that familiar tangy flavor, just in a soft and chewy rope form. What's even sweeter about this unique treat is that SweeTARTS Ropes do not have any artificial or flavors or colors.
Kind Bar Minis pack the same delicious taste as the original Kind bars but in a smaller form. They also are a great substitute for those looking to give out a healthier alternative to sugar-packed candy bars. Kind Bar Minis have under six grams of sugar each, are gluten-free, and are also a great source of fiber.
Sure, you could go with the classic variety pack, with crowd-pleasing candies like Reese's and Snickers, but if you want to switch things up, these Halloween candy ideas are sure to delight anyone who rings your doorbell on October 31.