The 10 Most Popular Hot Sauces in America, According to Instacart
Can you handle the heat of these spicy hot sauce picks?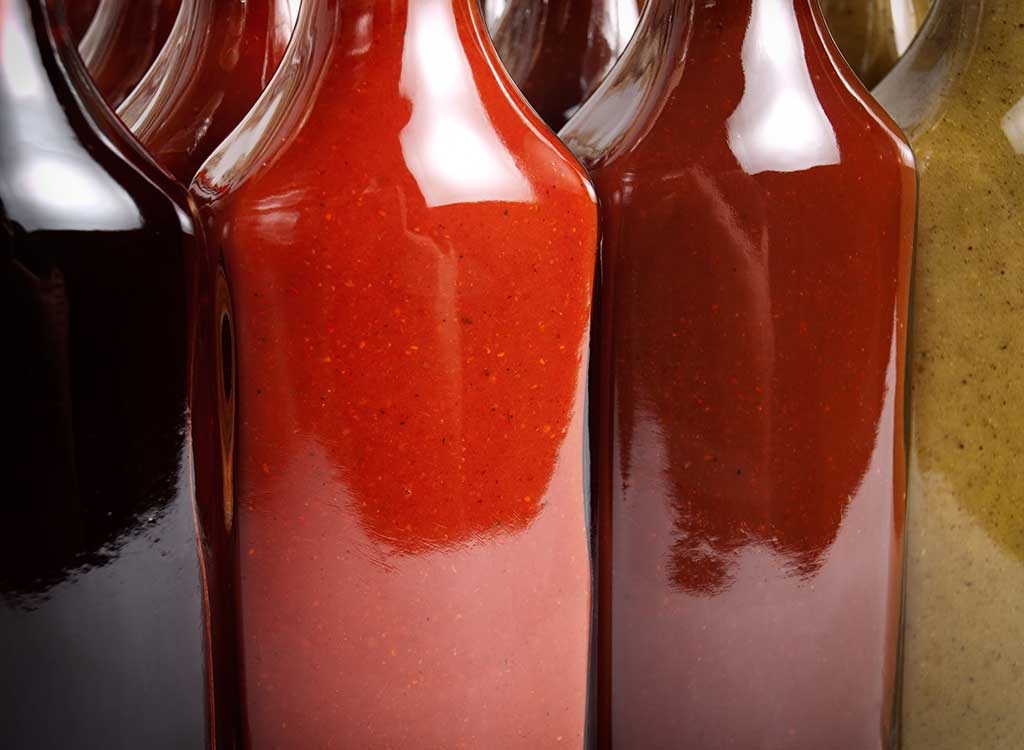 This post contains affiliate links. If you use these links to buy something, we may earn a commission.
Hot sauce lovers, we know you're a dedicated bunch. From eggs and fried chicken to ramen and chicken wings to the crowning glory on a Bloody Mary, the possibilities are endless for adding a bit more spice to your life. It's such a popular condiment that it even has its own holiday (National Hot Sauce Day is November 5). But what spicy sauce ranks as the most popular one in America? We got the lowdown on the most popular hot sauces in the U.S. from Instacart, a grocery delivery service, which the company determined by assessing data about its top-purchased hot sauces of 2018.
Ranked from 10th place to first place, here's the list of the top 10 hot sauces in the country. Did your favorite fiery pick make the list?
And for more, don't miss these 15 Classic American Desserts That Deserve a Comeback.
Ninja Squirrel hot sauce is the Whole Foods version of the forever-famous Sriracha hot sauce, and it's the 10th most popular, according to Instacart. The sauce was created by Derek Sarno, the Senior Global Chef at Whole Foods. What makes this version stand out from its fellow contenders is its garlicky taste, which is not overpowered by the heat from its top three ingredients: red jalapeño purée, red chili purée, and a habanero pepper powder.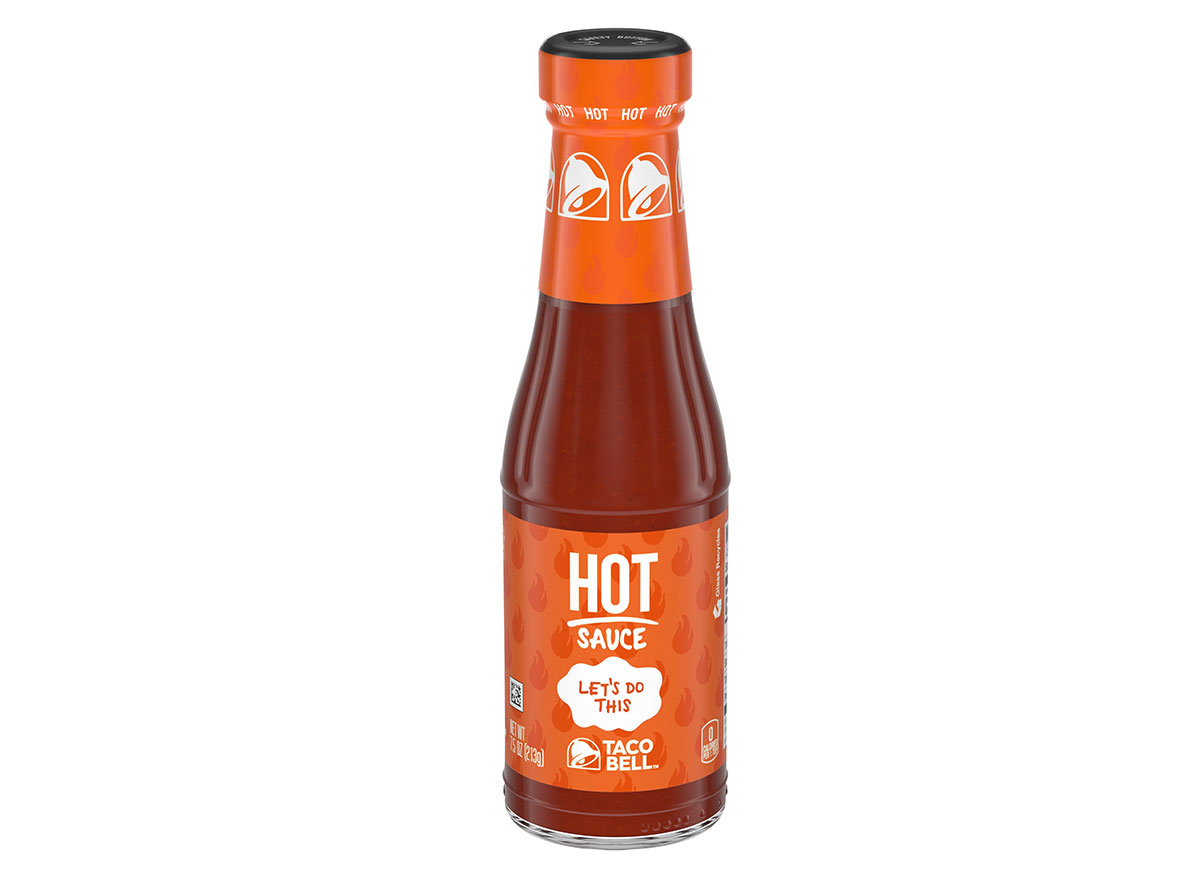 How many times have you ordered a Soft Taco Supreme or a Steak Quesadilla from Taco Bell that you just couldn't wait to douse in the restaurant's hot sauce? Thankfully, lovers of this hot sauce don't have to make a special trip to Taco Bell just to stock up on dozens of small packets. You can buy it online!
Louisiana's Pure Crystal Hot Sauce consists of just three simple ingredients: aged red cayenne peppers, distilled vinegar, and salt. Baumer Foods recommends drizzling its hot sauce atop anything from pork to oysters to vegetables. It's no wonder it's ranked the eighth most popular hot sauce—it takes the flavor of just about any dish to the next level, and with minimal ingredients at that.
La Costeña Mexican Hot Sauce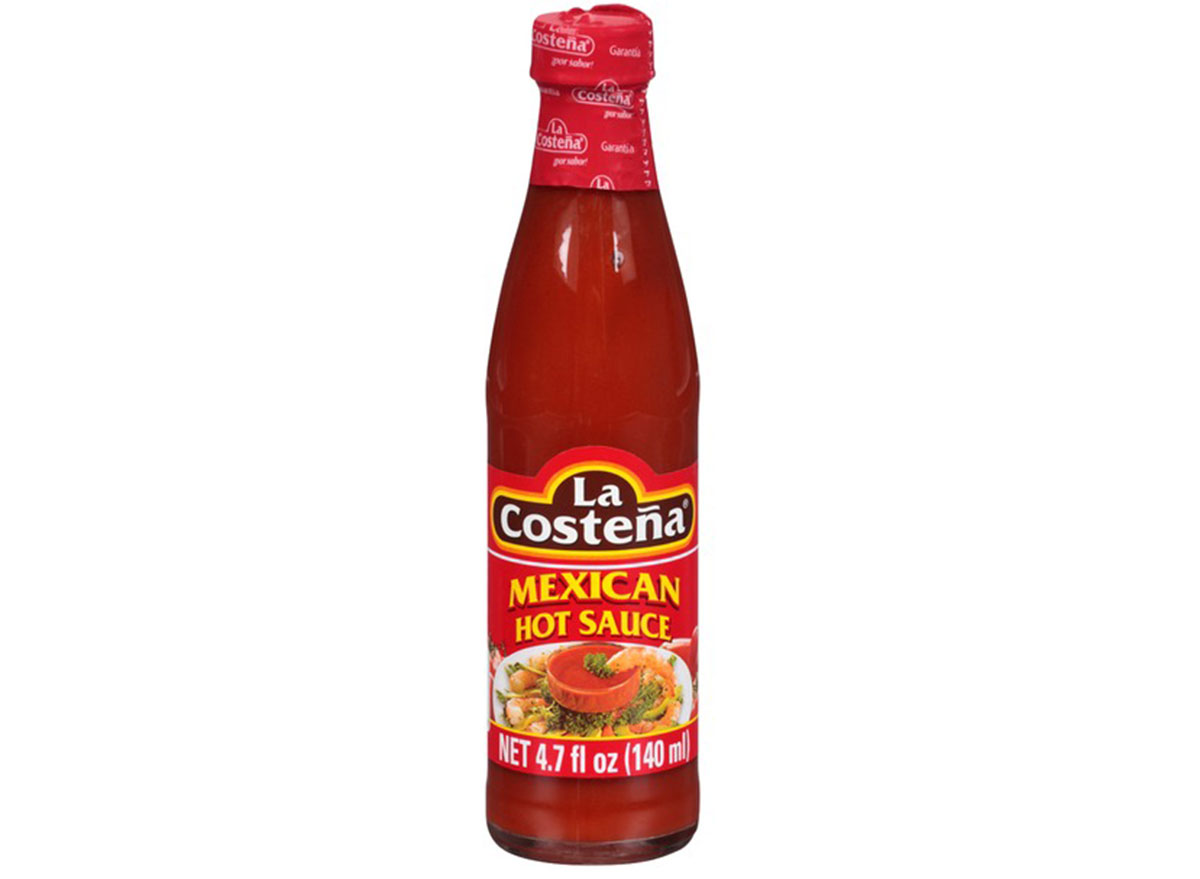 This hot sauce is in a league of its own. The second ingredient listed on the La Costeña label is carrots, followed by red jalapeño peppers, vinegar, onion, dried peppers, and wheat flour. Those who abide by a gluten-free lifestyle should, unfortunately, steer clear of this tasty sauce, though. Don't worry—there are plenty of others on this list for you to enjoy instead!
Never tried Texas Pete's hot sauce before? Here's what the company's website has to say about its product: "It's a love story of Southern proportions; the romantic embrace of hot and bold!" Sounds like an irresistible combination to us.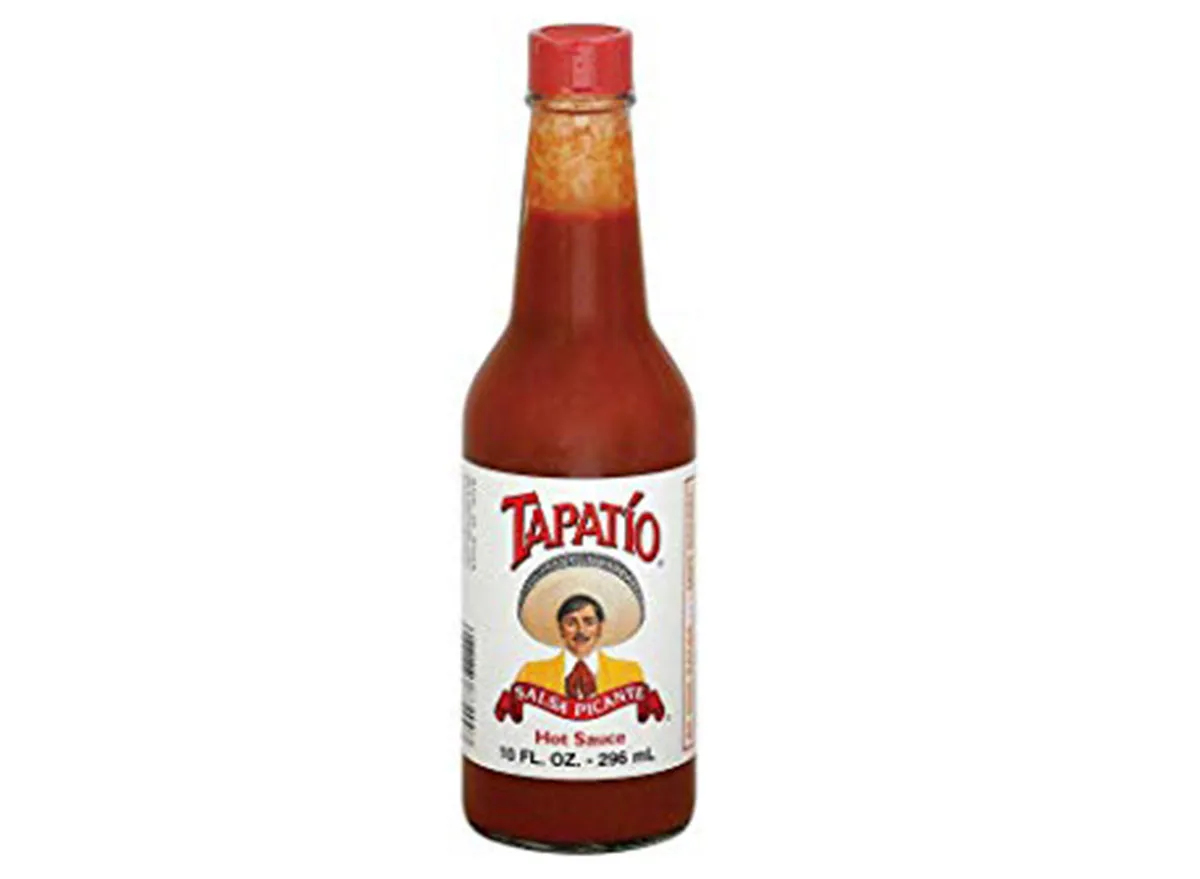 According to the company's website, Tapatío is the name that's given to people who are from Guadalajara, Jalisco, which is the second-largest city in Mexico. Not only does this hot sauce enhance food, but it also works if you want to spice up a variety of drinks, too.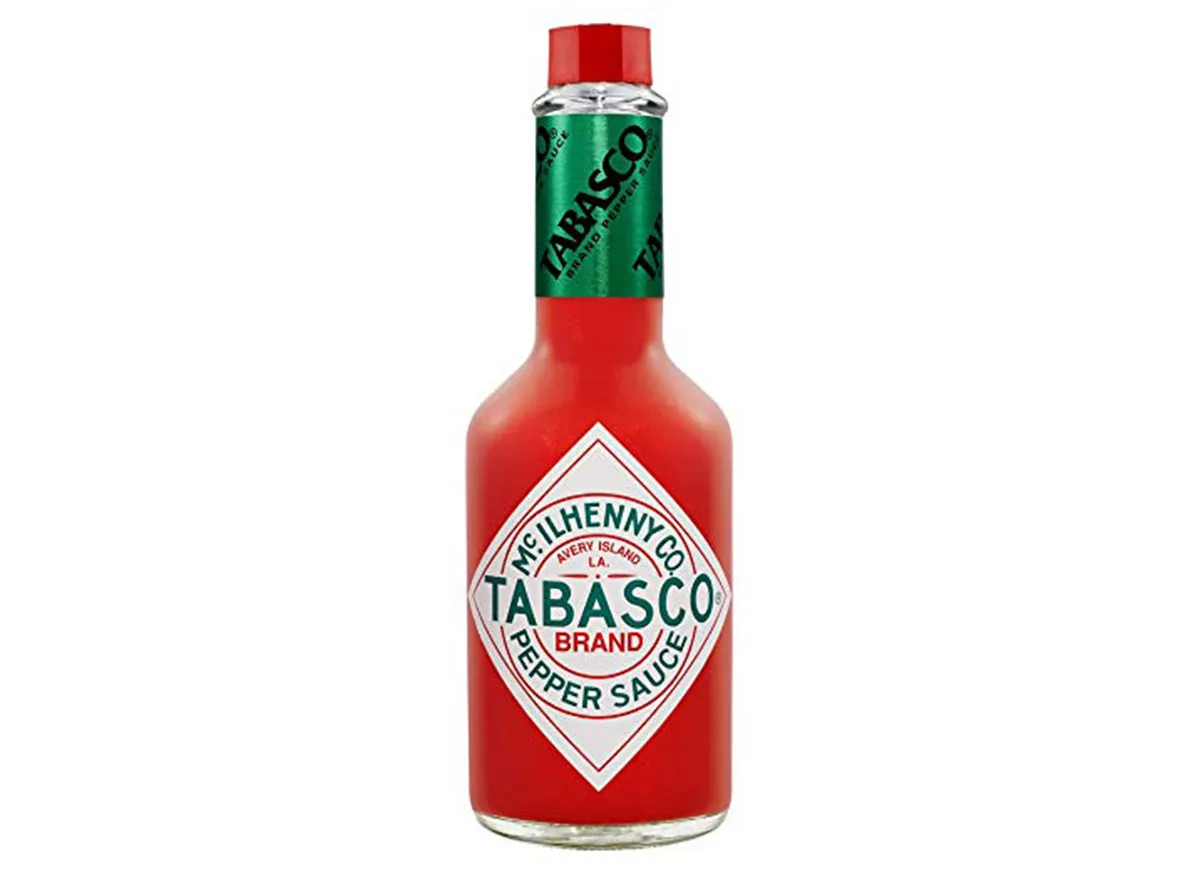 Tabasco may rank third on the most-popular list, but it goes without mention that it's still one of the most well-known hot sauces on the market. What many people might not know about the famed red pepper sauce is that the simple mixture of peppers, vinegar, and salt is aged in barrels for up to three years on Avery Island, Louisiana, before it's available in stores. This hot sauce is also one of the longest-standing recipes still sold today, originating in 1868.
Huy Fong Foods Sriracha Hot Chili Sauce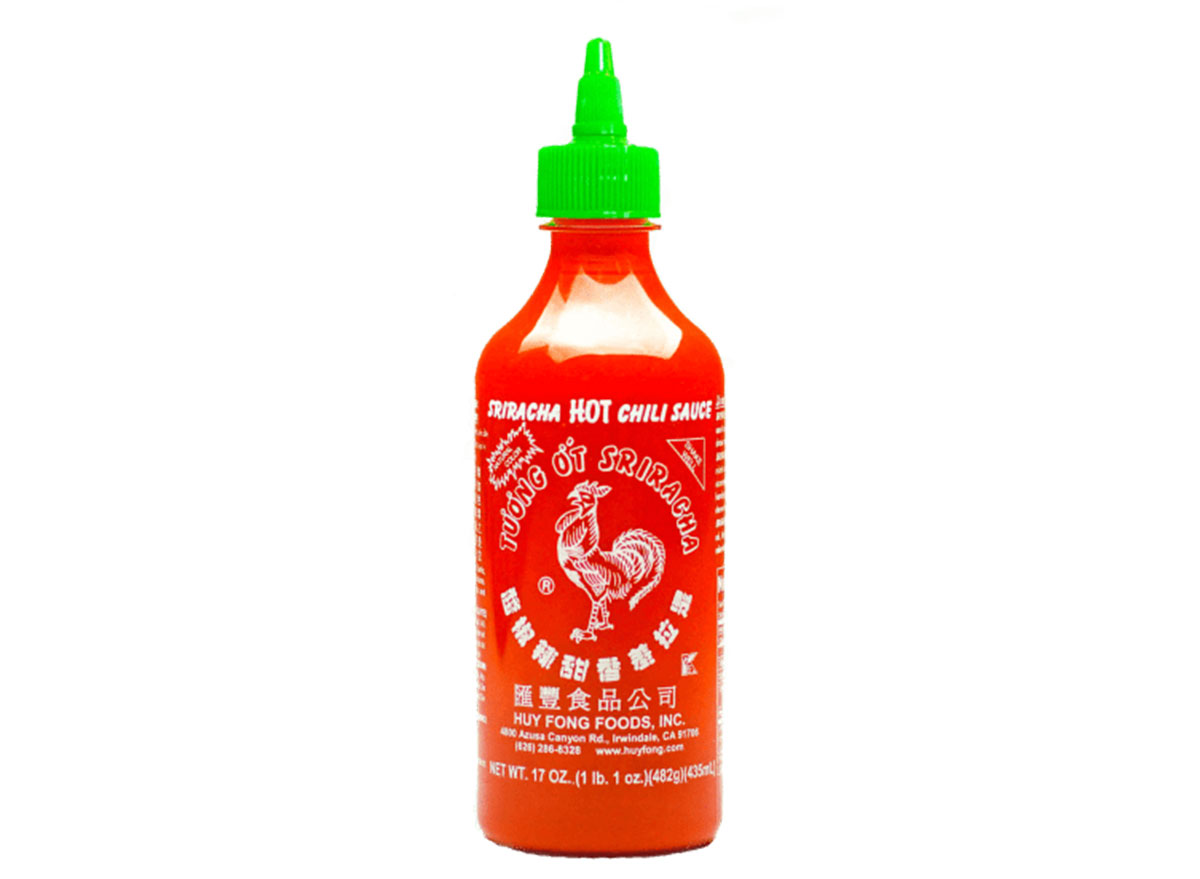 When you think of Sriracha, the iconic, squeezable bottle of Huy Fong Foods hot sauce likely comes to mind. The story of how this chili sauce came to be is, to say the least, remarkable. The creator, David Tran, fled communist Vietnam by way of a Taiwanese freighter called Huey Fong, which later became the inspiration for his company Huy Fong Foods. Today, Tran makes one of the most reputable Sriracha sauces in the nation.
Frank's RedHot is the second most popular hot sauce on the market, according to Instacart. So what exactly makes this one such a crowd-pleaser? Well, in case you weren't aware, the sauce was the secret ingredient in the original Buffalo wings that debuted in 1964 in Buffalo, New York! Needless to say, it's a timeless condiment.6254a4d1642c605c54bf1cab17d50f1e
Finally, the hot sauce awarded with the title of "best of the best" is none other than Cholula. The company's signature recipe contains Chile de árbol and piquín peppers, both of which kick up the heat even more so than a hot sauce variety that uses cayenne pepper. The company also sells five other varieties (Green Pepper, Sweet Habanero, Chipotle, Chili Lime, and Chili Garlic) if you're ever interested in branching away from the stellar original recipe.
For more, check out these 108 most popular sodas ranked by how toxic they are.