44 Things Nutrition Experts Always Shop for at Whole Foods
Top health experts share exactly what's worth buying at the popular grocer.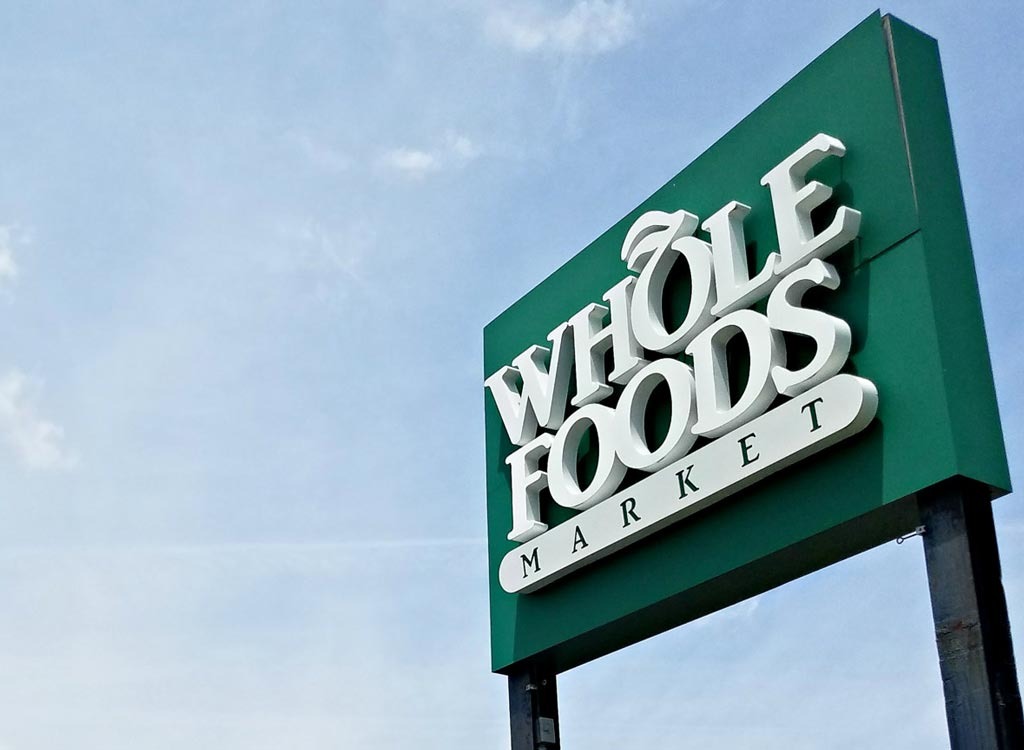 After years of food shopping, you likely already have a handful of go-to grocery stores for everything from healthy daily staples to once-in-a-blue-moon treats, and we bet Whole Foods Market is definitely on your list. The popular grocer is known for selling a wide array of organic, quality products—vetting and shunning picks with hydrogenated fats and artificial colors, flavors, preservatives, and sweeteners—and sourcing only sustainably-farmed produce and humanely-raised meats. So when it comes to checking off your grocery list, you're probably wondering about the best things to buy at Whole Foods.
That's why we've consulted top health experts on everything they buy at Whole Foods, from wholesome snacks to meal prep staples. Next time you run to your local WF, jot these winning picks onto your list. They're actually worth it!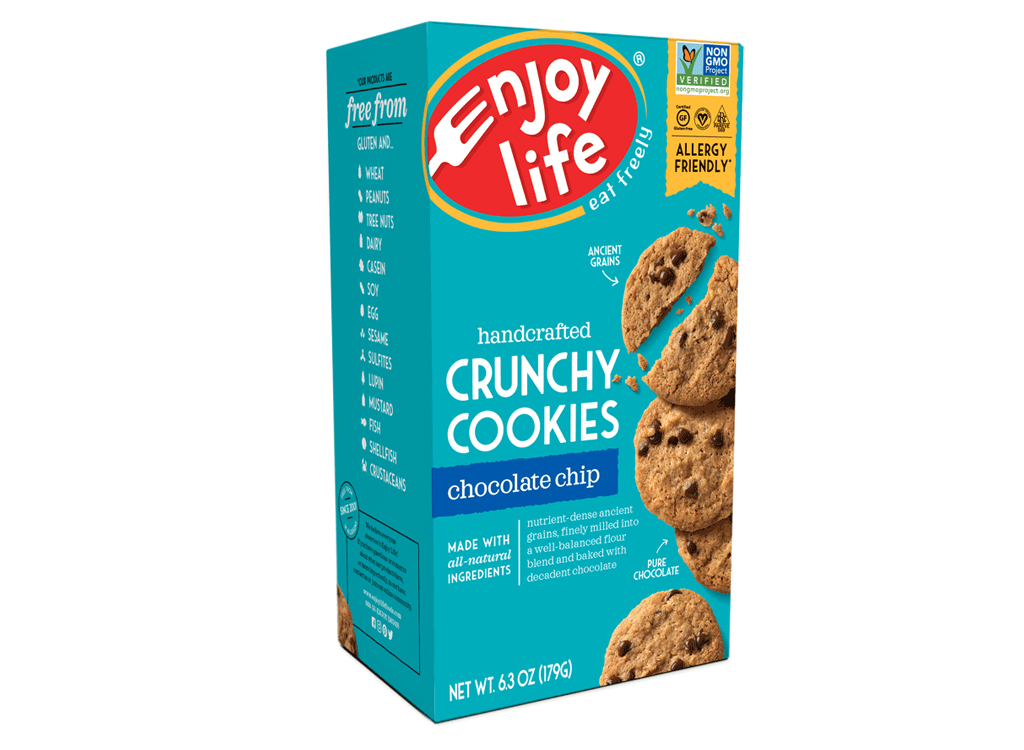 "A cookie is always a nice treat, but for those that need to eat gluten-free, that isn't always the case. Gluten-free cookies can be a huge miss, but not with Enjoy Life's crunchy chocolate chip cookies. If you're one of the people that like soft cookies, they have those, too."
— Amanda Sauceda, MS, RDN, CLT
"Available in a variety of different flavors ranging from Everything Bagel to Green Goddess, I love using Tessamae dressings to add a flavorful kick to my salads. And not only are these dressings absolutely delicious, but they're also keto-friendly, Whole30-approved, and free of dairy, sugar, and gluten!"
— Dr. Josh Axe, DNM, CNS, DC, founder of Ancient Nutrition and DrAxe.com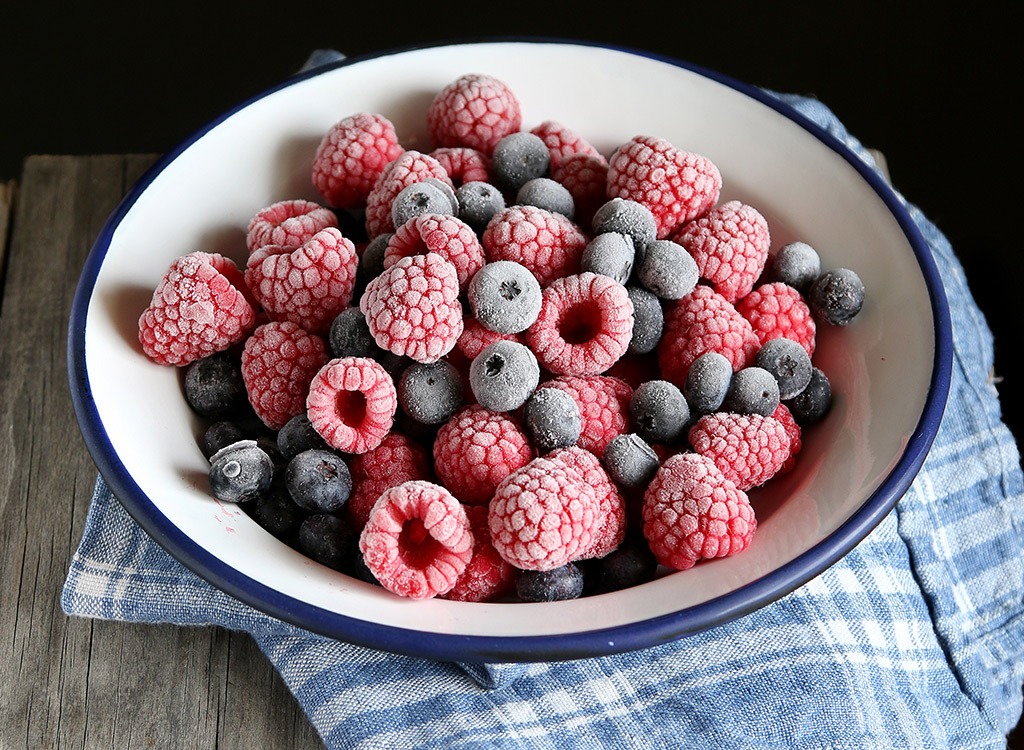 "Frozen berries are a must because they not only help us with detox, but they are a great fruit that is also low glycemic, meaning you don't get that spike in blood sugar. Take your nutrition up a notch and grab a bag of wild blueberries because they have twice the amount of antioxidants as a regular blueberry."
— Sauceda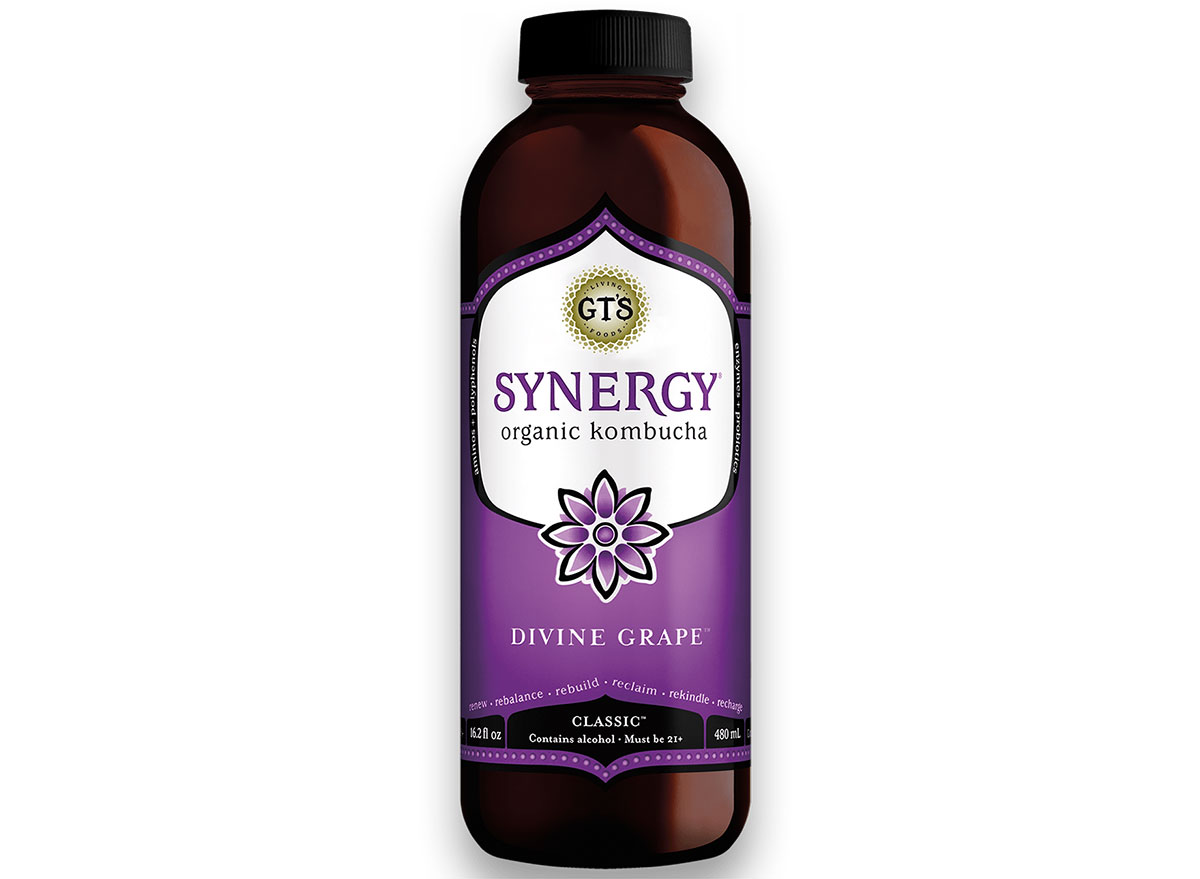 "I love GT's Divine Grape Kombucha. It is rich in probiotics, great for the endocrine system supplying healthy nails, skin, and hair, and is great for building up the immune system and combating diseases."
— Dawn Burnett, CSA
Against The Grain Pizza Crust
"Everyone needs a cheat day once in a while, and mine is pizza. Against The Grain's crust is gluten-free and non-GMO, and since it's made with hormone-free milk and eggs as well as tapioca starch, it doesn't cause bloating like regular pizzas made with flours do."
— Burnett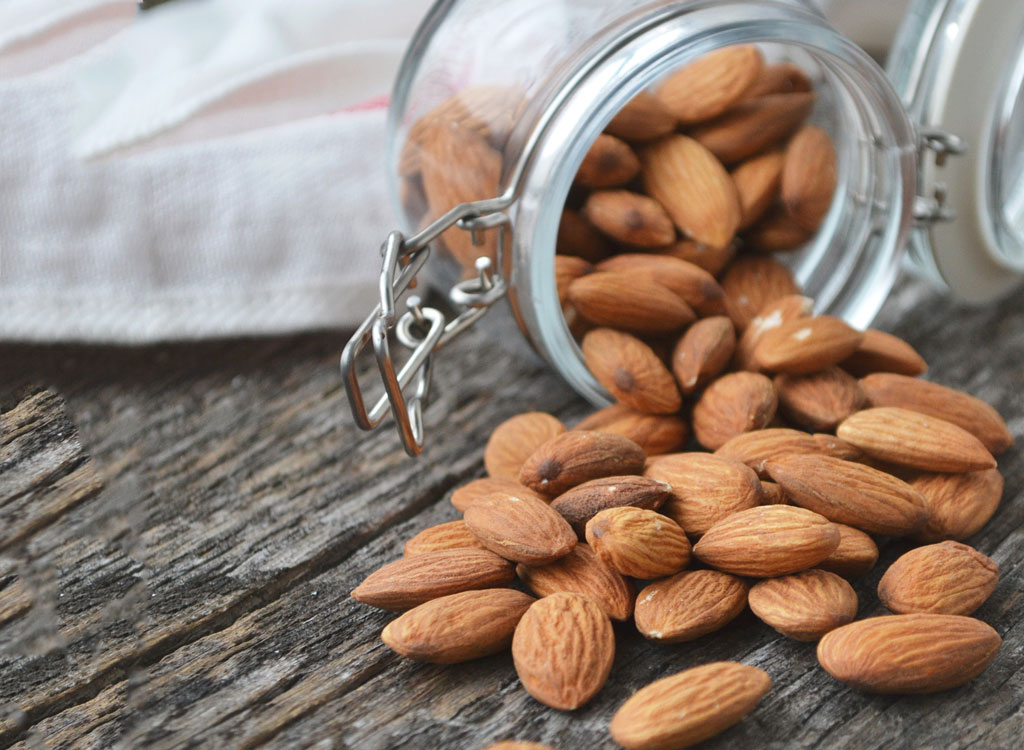 "I always look to the bulk section for my nuts and seeds, as buying in bulk is a game-changer [when you're] trying to eat healthily and watch your budget. Sprouted nuts specifically can be very pricey, as sprouting makes food easier to digest and boosts its nutritional value by destroying anti-nutrients such as phytic acid and lectins. If you're not feeling up to sprouting your own nuts, Whole Foods has got you covered!"
— Brittany Trainor, MS, RD
"Whole Foods is committed to sourcing their seafood from responsibly-managed fish farms and abundant, well-managed, wild-caught fisheries—meaning they source from fisheries that are committed to preventing overfishing. I like the fact that I know I am getting quality seafood each and every time I shop at Whole Foods. You cannot say that about other grocery stores."
— Trainor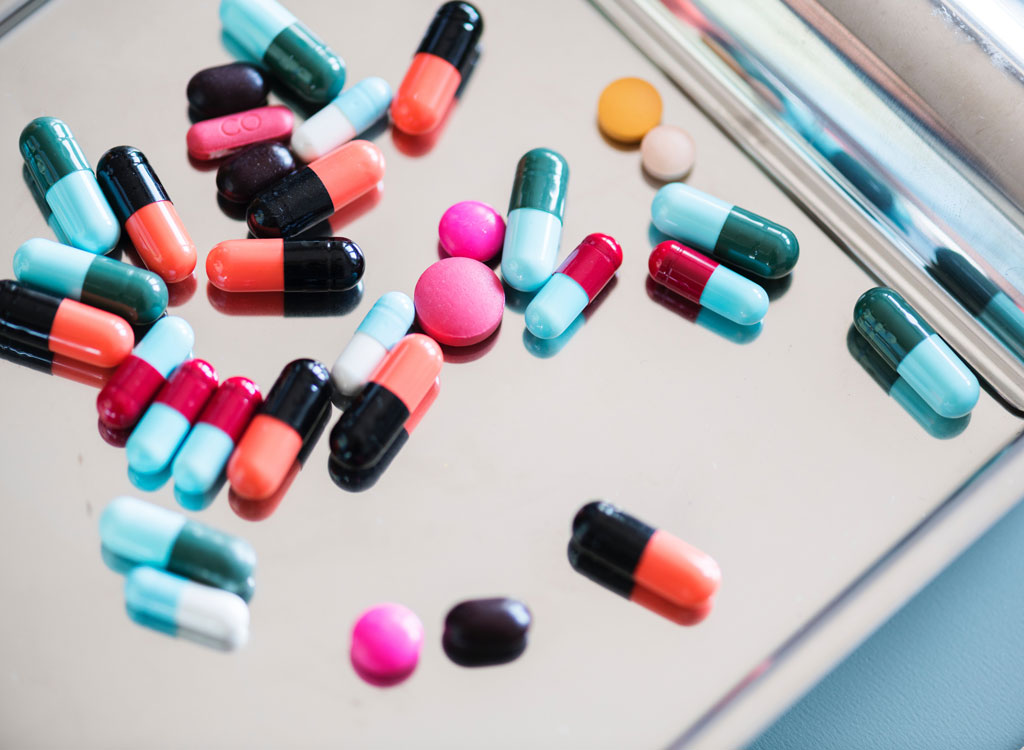 "It's important to purchase supplements from a trusted source because the supplement industry is not regulated [by the FDA], meaning you may not always get what the label promises. Whole Foods does the homework for you by only stocking their shelves with reputable products. Whole Foods thoroughly trains and educates their staff to scrutinize every product's ingredients. The products on their shelves will never contain any fillers, hydrogenated oils, artificial colors, or preservatives. With so many supplement companies out there, it can seem overwhelming when deciding on a brand. When supplements are necessary, I always direct my clients to Whole Foods, as it is almost guaranteed they will at least be able to purchase a product where the ingredients on the label match what is actually inside the bottle."
— Trainor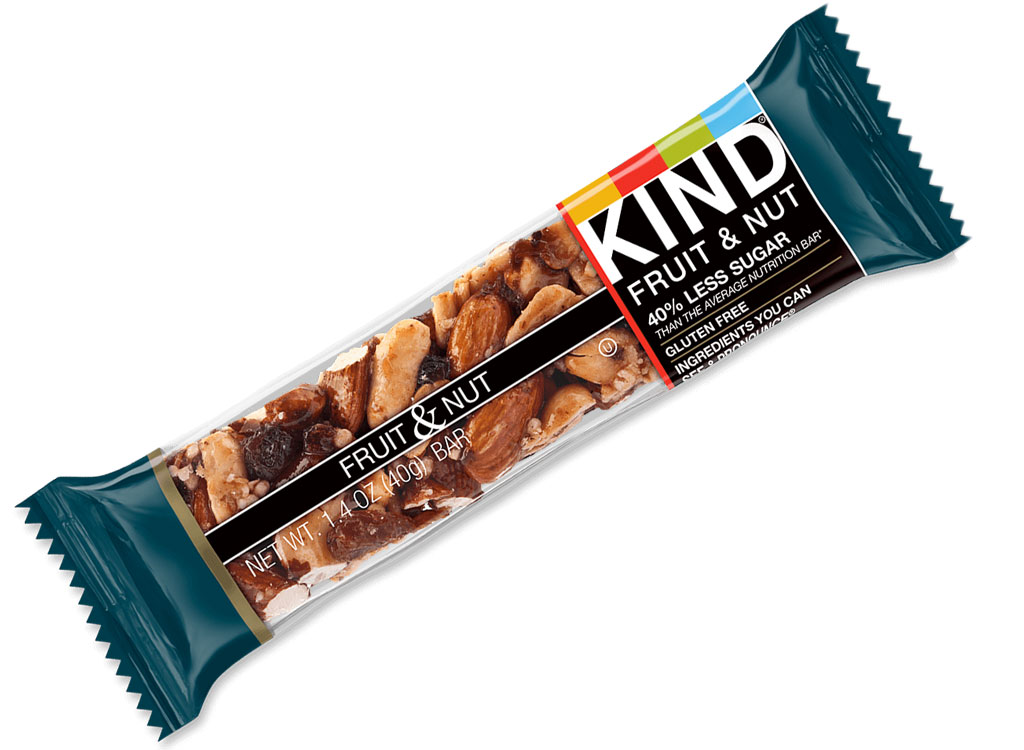 "Whole Foods has one of the best selections of KIND bars. I especially love tossing a fruit-and-nut bar (the Almond & Apricot bar is a personal favorite) in my purse to have a healthy snack on hand at all times. The bar supplies protein, fiber, and healthy fats to help keep you fuller for longer!"
— Amy Gorin, MS, RDN, owner of Amy Gorin Nutrition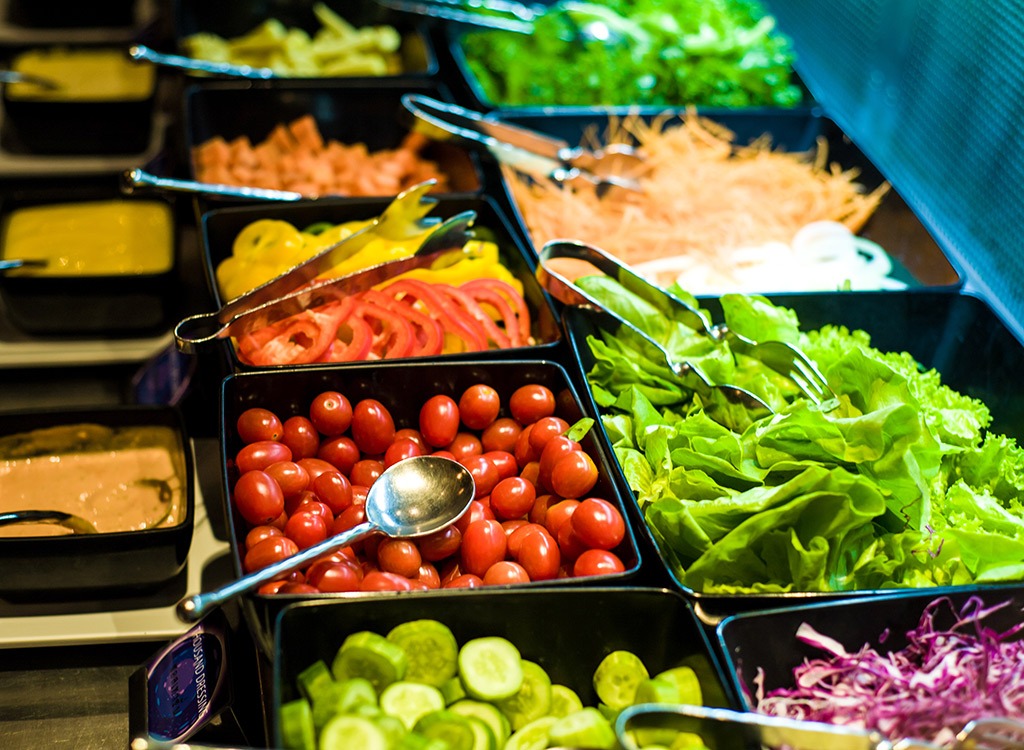 "Whether I'm running errands or traveling, I always get excited to see a Whole Foods at meal time. I love to put together a salad bar lunch. As a vegetarian, there are so many options for me: there are usually a few tofu dishes and so many vegetable dishes to choose from!"
— Gorin
Wonderful Pistachios, No Shells Roasted & Salted
"I can always count on Whole Foods to supply me with a full array of pretty much any nut my heart desires! I often reach for Wonderful Pistachios because they offer a satiating trio of plant-based protein, fiber, and healthy fat. Pistachios are one of the nuts highest in protein, and they make such great additions to so many dishes, from a nutritious topper for nice cream to a crunchy topping for a salad. You can even crush them and use them as a breading for tofu or salmon."
— Gorin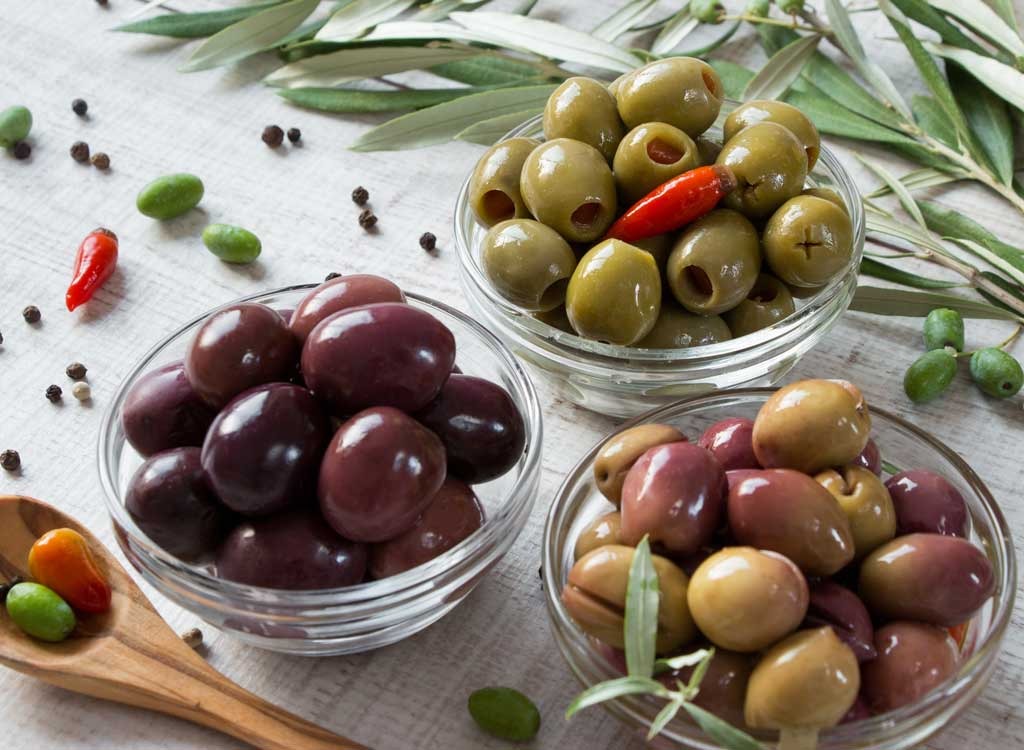 "Whole Foods has such a wonderful olive bar, and you can find a terrific variety. I like to put together a mix of all my favorite types. Olives are such a low-calorie snack and are full of heart-healthy monounsaturated fatty acids!"
— Gorin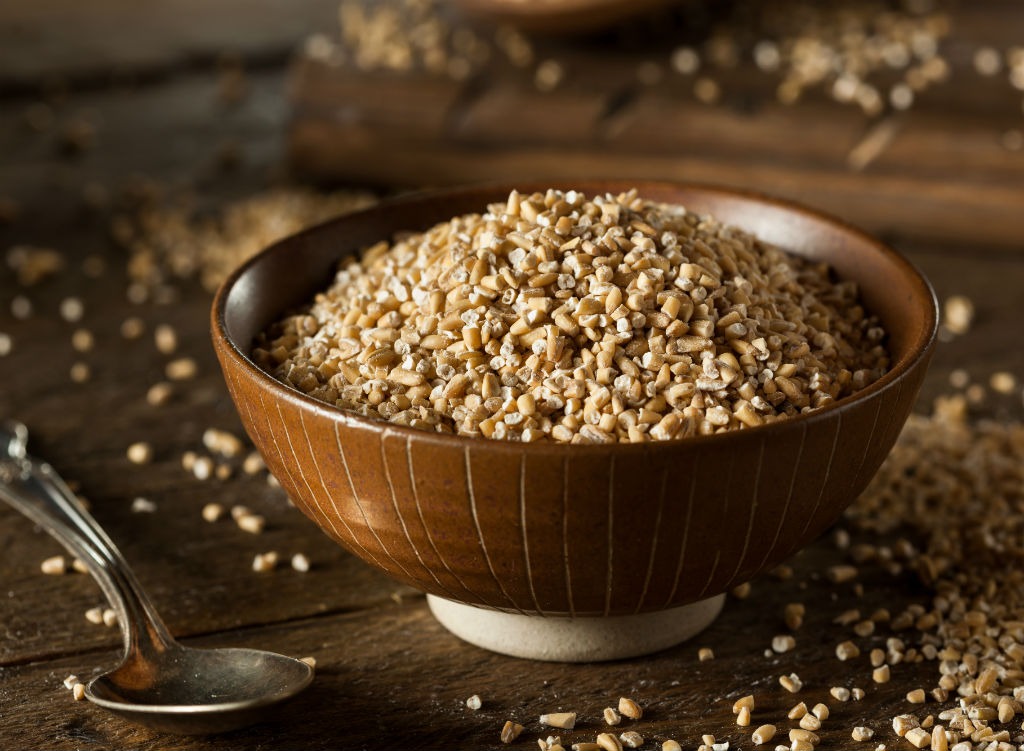 "Oats are whole grain and high in fiber, which can be helpful in optimizing cholesterol markers, managing blood sugar levels, and improving digestion. Oats also contain some protein, which in addition to fiber can help you feel full until your next meal and may help you reduce snacking."
— Jaclyn Shusterman, RDN, CD, CNSC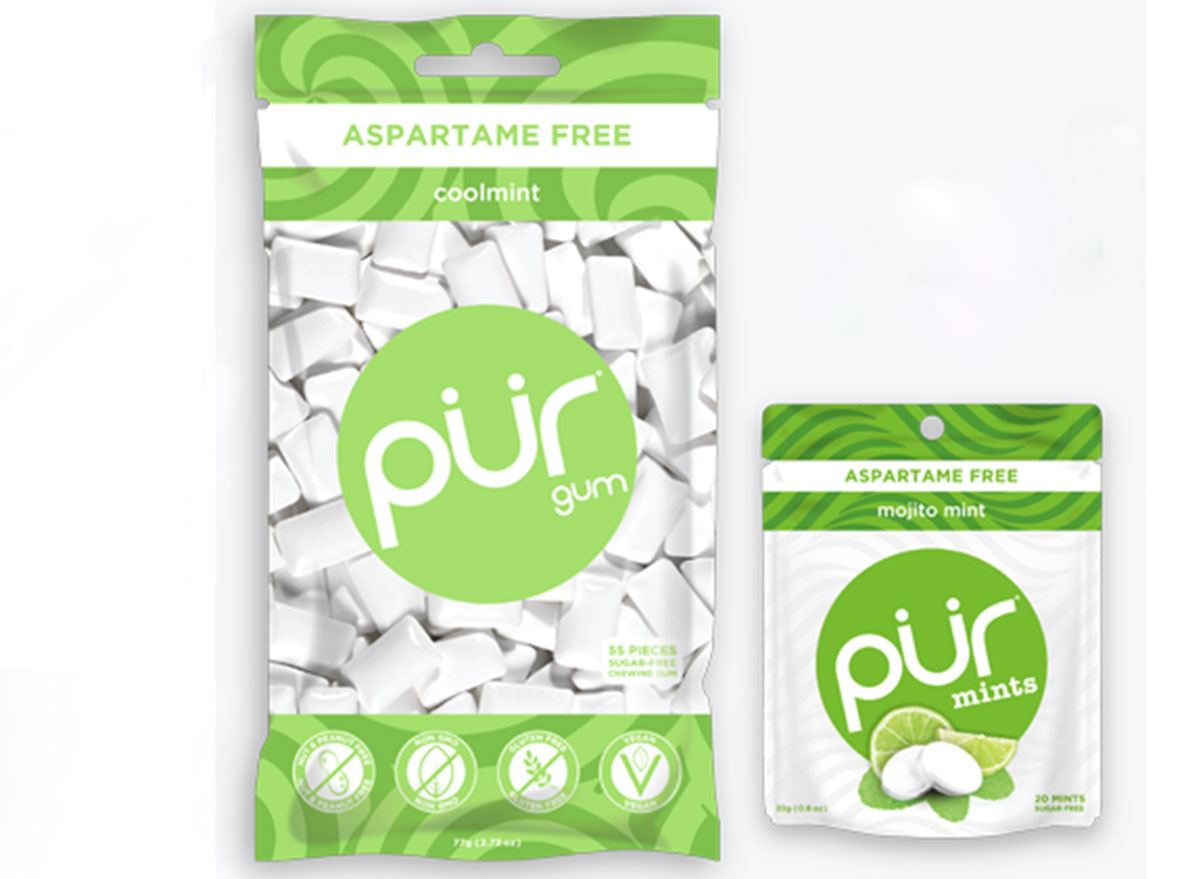 "I always stock up on Pur Gum and Pur Mints when I am at Whole Foods. I love how they don't contain aspartame (they are sweetened with Xylitol), are vegan, and contain no added sugar! They taste great and don't taste fake like the other [similar brands]. Tangerine tango mints are my favorite!"
— Lauren Manaker MS, RDN LD. 
365 Everyday Value Coconut Water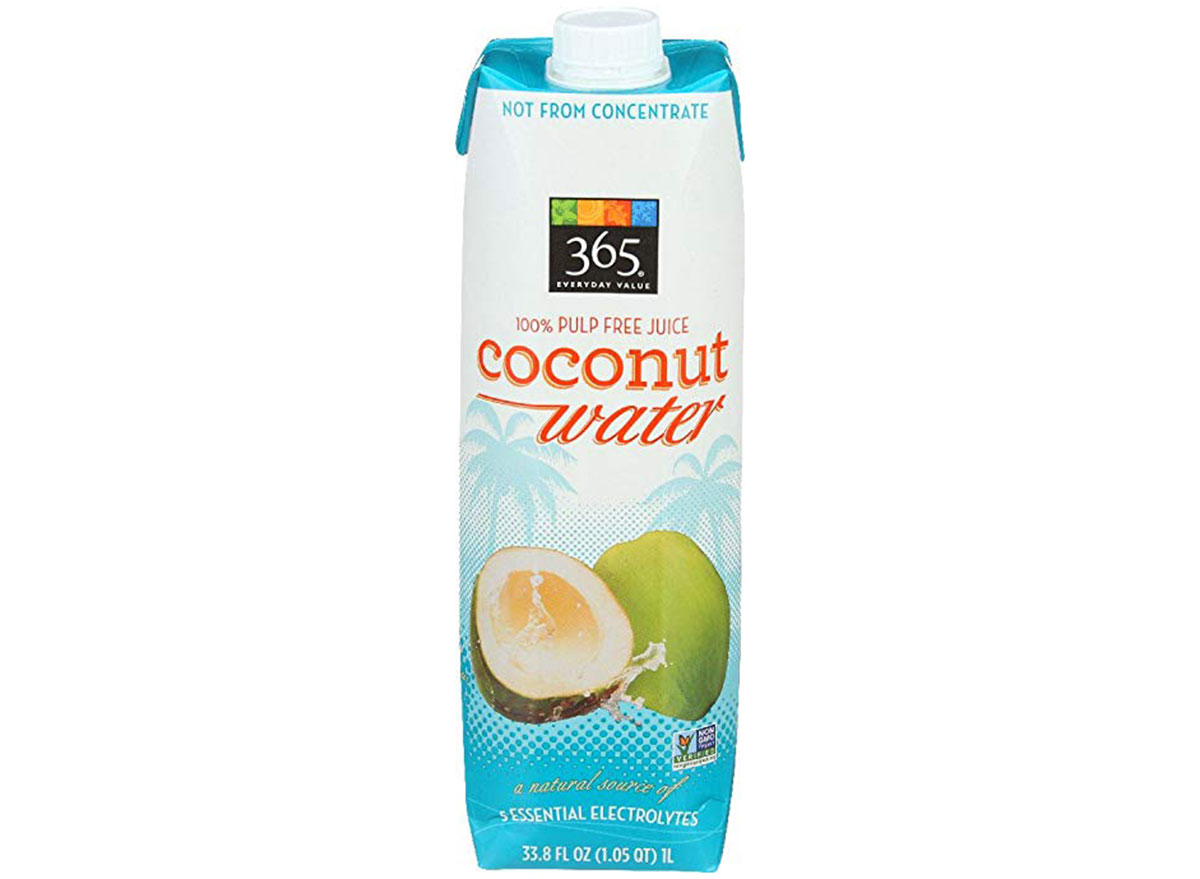 "As a marathon runner, I use sports drinks for hydration during long training runs. I'm not a huge fan of the pre-made sports drinks, so I make my own variety with coconut water as the base. I've found that the 365 brand of coconut water is quite affordable, tasty, and contains no additives. That's why I pick up a liter every time I'm at Whole Foods."
— Natalie Rizzo, MS, RD, founder of Nutrition à la Natalie 
Bob's Red Mill Nutritional Yeast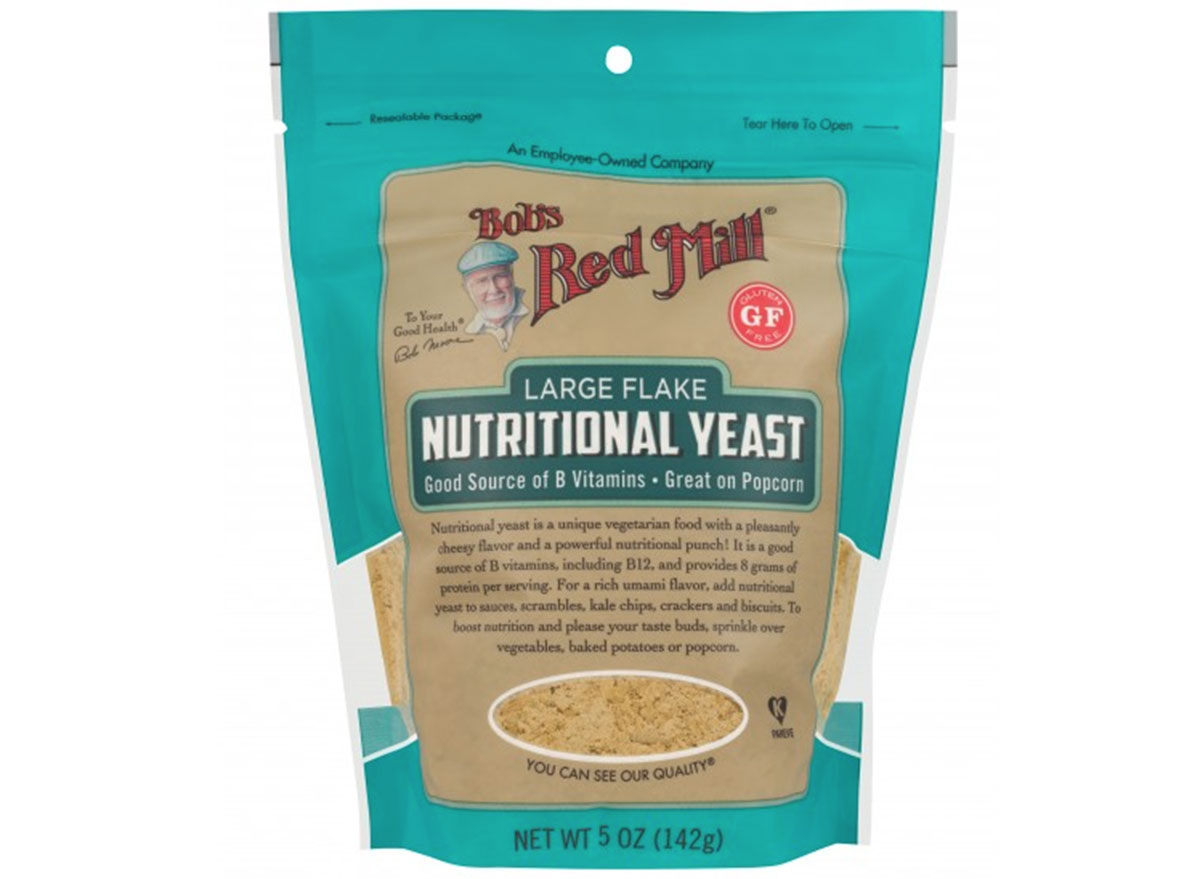 "As a vegetarian, I'm always cognizant of eating enough foods that have vitamin B12 (since this vitamin is mostly found in meat products). Since nutritional yeast is rich in vitamin B12, has 8 grams of protein in a ¼-cup serving, and offers a cheese flavor, I use it in a ton of my dishes, like scrambled eggs and sprinkled onto roasted veggies or popcorn. I have a hard time finding it in my local supermarket, so I make sure I grab a bag of the Bob's Red Mill nutritional yeast when I'm at Whole Foods."
— Rizzo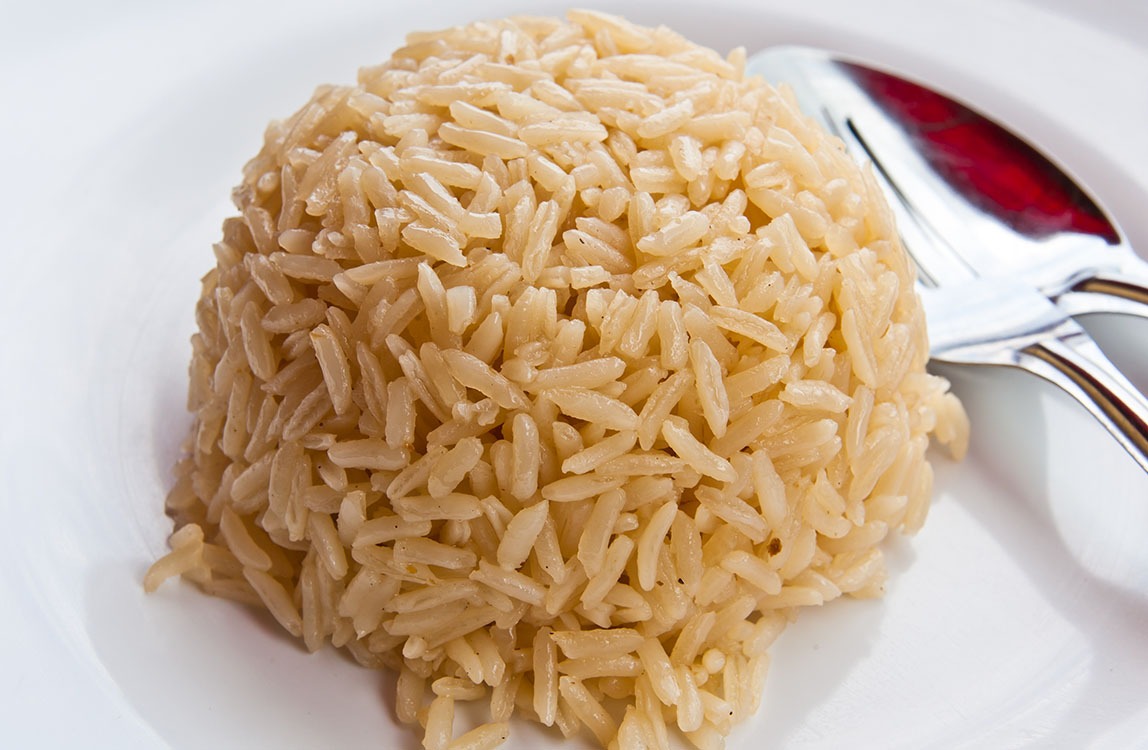 "I eat brown rice all the time since it's packed with protein and fiber, but I don't always have the time to make it from scratch. Whole Foods sells a frozen brown rice that cooks up in minutes and tastes just as good as any other brown rice I've tasted. The convenience factor makes it worth the few extra bucks!"
— Rizzo
"I shop their hot foods bar for quick takeout meals when I am traveling. I like that Whole Foods provides foods that are closer to what I would make at home as compared to typical fast food options. Last week I was in Washington, DC, and I had a nice meal of baked acorn squash, roasted root vegetables, a spinach salad, and chicken from a Whole Foods that was near my hotel. It was great that I did not have to cook or clean up!"
— Summer Yule, MS, RDN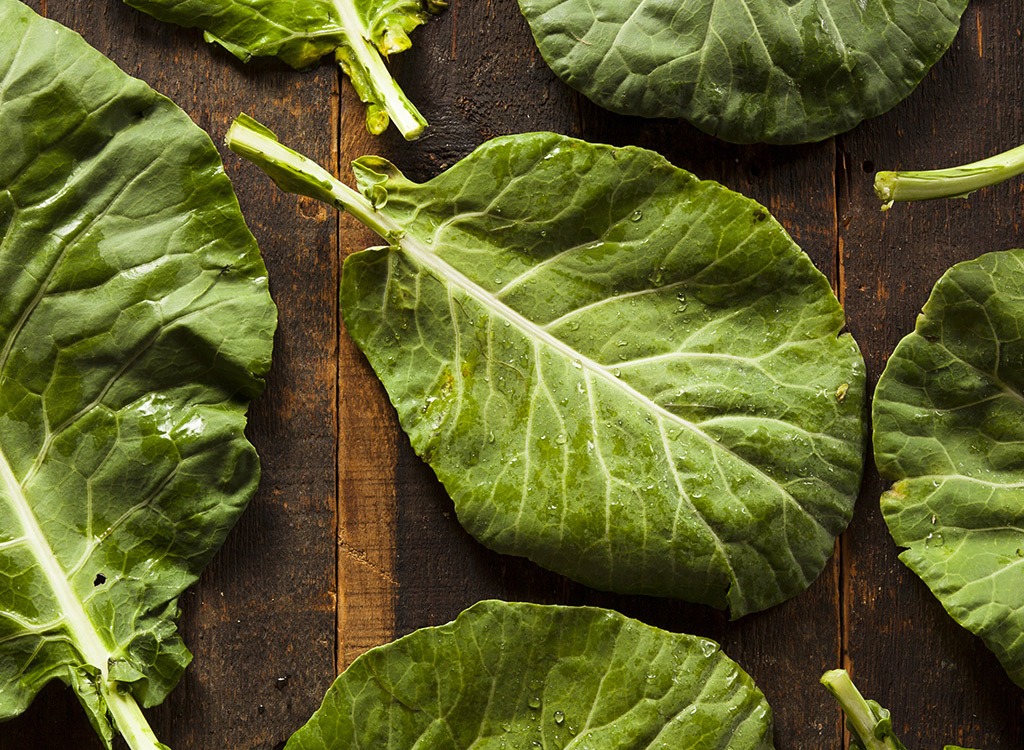 "Where I live (Lincoln, Nebraska), Whole Foods sells the freshest leafy greens, my favorite being collard greens. Collard greens are an incredibly nutritious food, packed with vitamin K, vitamin A, vitamin C, iron, and fiber. I love sautéing this in a little avocado oil and minced garlic!"
— Angie Asche MS, RD, LMNT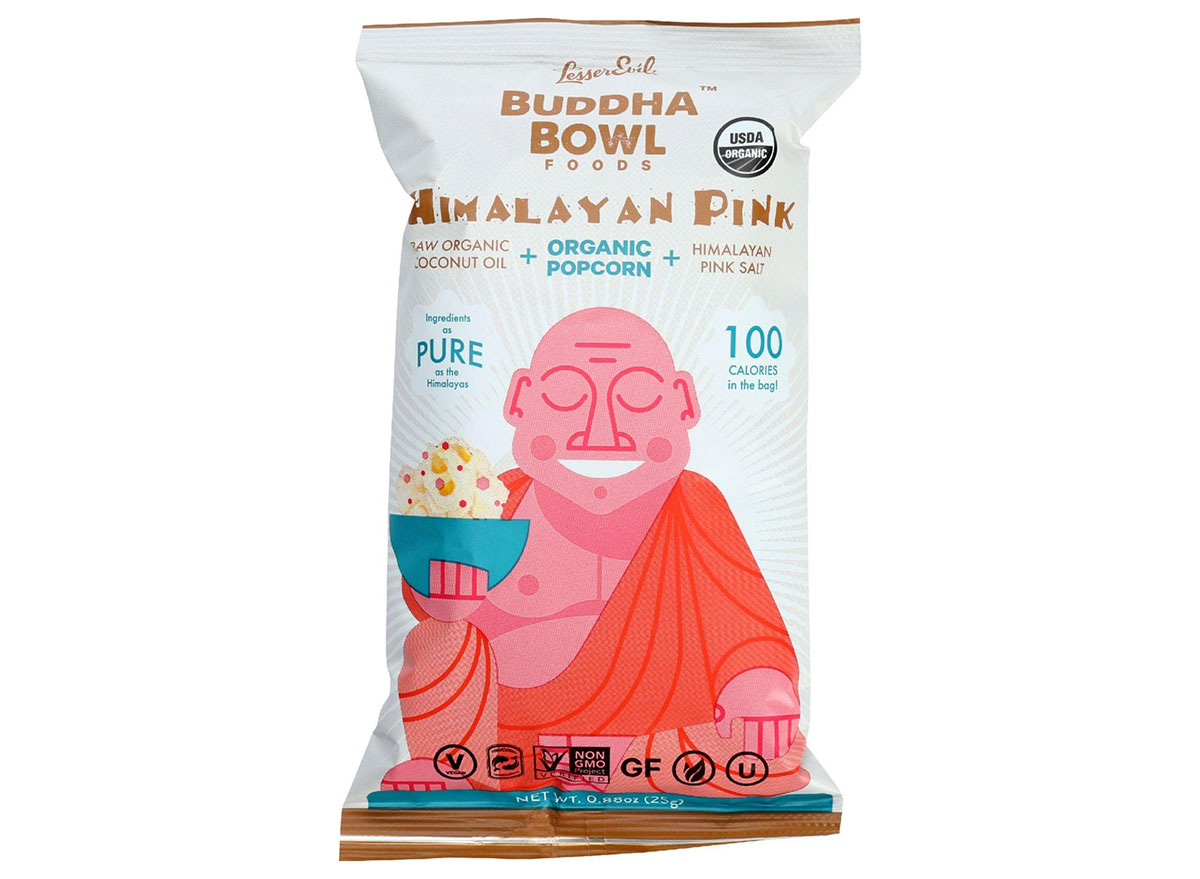 "Popcorn is one of my favorite snacks, and I can only find LesserEvil Buddha Bowl Popcorn at Whole Foods! They have several different flavors, but I stick with the original Himalayan Pink Salt."
— Asche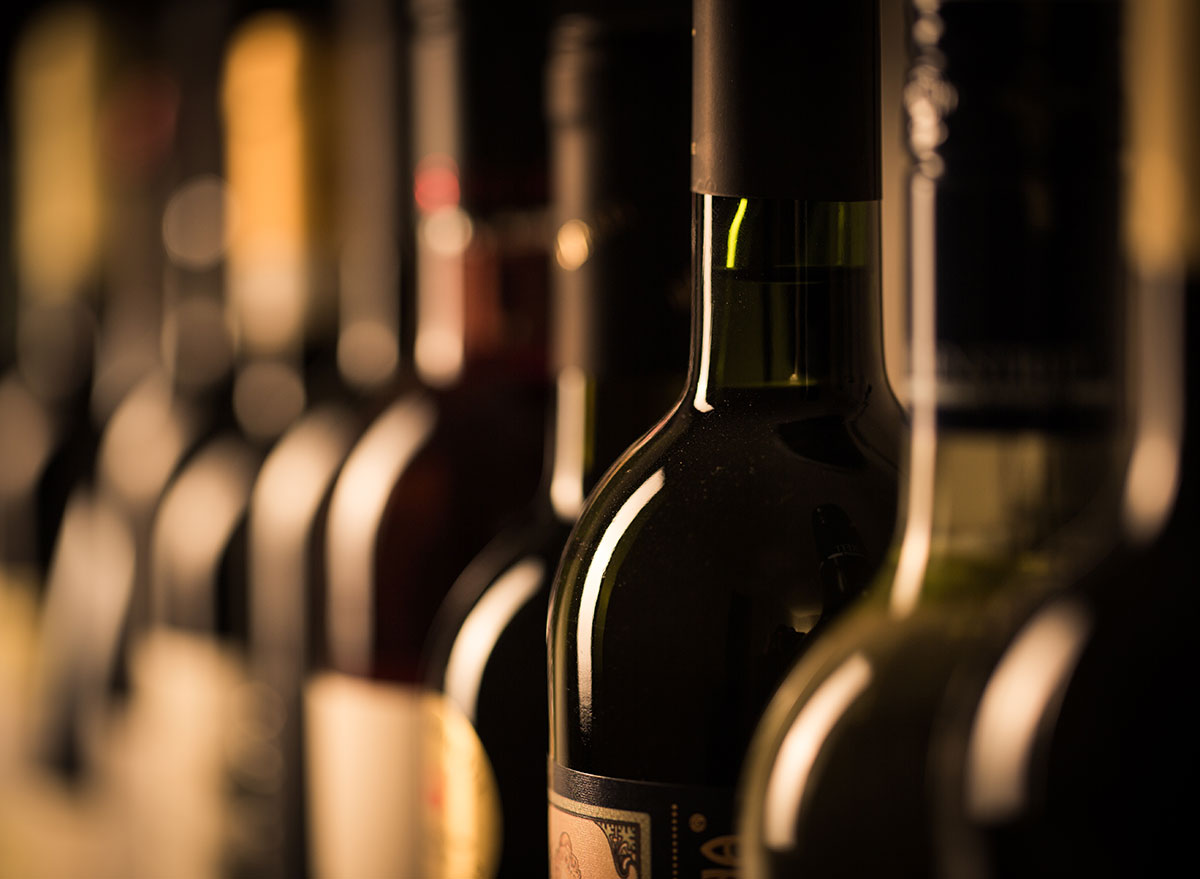 "Wine (in moderation) can bring joy and happiness, and any stress relief is good for our health, as stress has widely known negative physiological health effects. Wine also provides antioxidants and resveratrol, which has been associated with microbiome and cardiovascular health. I enjoy a glass of wine while shopping, but because that's not always the case, I appreciate Whole Foods' selection of wine based on region and grape. It makes for easy shopping and an unintimidating way to try new wines."
— Kristen Wilk, MS, RDN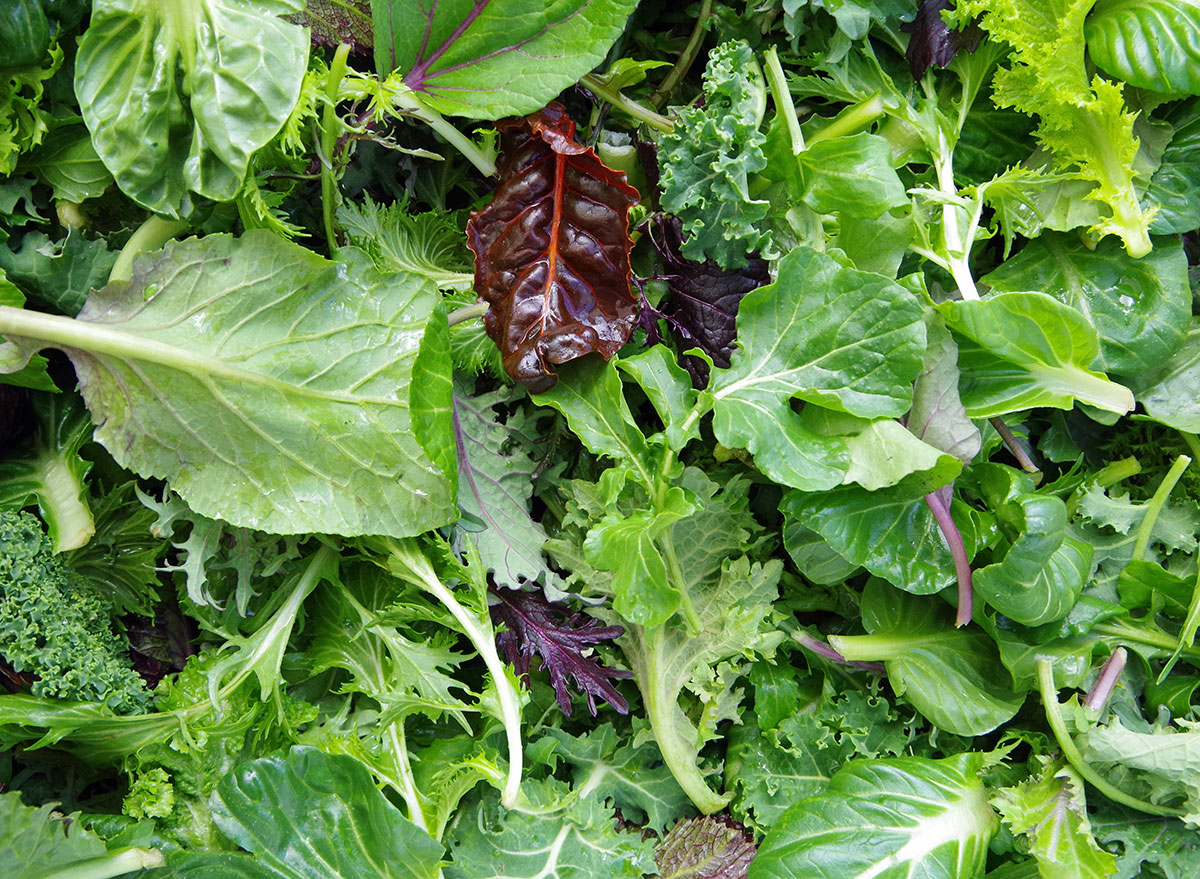 "Whole Foods is careful about sourcing and carries nutrient-dense, high-quality produce. Dark, leafy greens are a regular purchase. They're so versatile and packed with micronutrients like iron and B vitamins for energy. Blend them up in a smoothie, quick high-heat roast for kale chips, or sauté and add to soups, stews, or the corner of your plate. Choosing organic is good for greens, since they're not protected by a rind or skin that you remove before eating (like a banana or orange, for example)."
— Wilk
Grass-Fed and Finished Beef
"I look for Pre brand's beef at Whole Foods and haven't found anything as good as [this brand]. It's the best-tasting grass-fed and finished beef on the market. Pre sources from New Zealand and Australia because those regions consistently meet Pre's rigorous taste and quality standards. All Pre beef is grass-fed and finished, sourced from nutrient-rich pastures, and raised with care with no added antibiotics and no added hormones. Pre Brands' products are Non-GMO Project Verified, Whole30 Approved, Certified Paleo and Keto, and boast fewer calories, less fat, and higher Omega-3s and CLAs than traditionally fed beef. Compared to conventional beef, Pre contains up to 38 percent fewer calories and up to 63 percent less fat than USDA choice versions for the same cut of beef."
— Wilk
Natural Calm by Natural Vitality Magnesium Citrate Powder
"This is a highly absorbable form of magnesium that can be mixed with water and sipped throughout the day. The reason I shop this is because magnesium stimulates a particular hormone, calcitonin, which helps to preserve bone structure and draws calcium out of the blood and soft tissues back into the bones, lowering the likelihood of osteoporosis. Magnesium is also an anti-stress mineral. Serotonin, the feel-good brain chemical that is boosted artificially by some medications, depends on magnesium for its production and function. Magnesium also regulates melatonin production for better, more rejuvenating sleep. This enhances well-being and helps with day-to-day happiness levels. A best-selling magnesium that I have successfully used is Natural Calm by Natural Vitality, which is available at Whole Foods Markets."
— Carolyn Dean, MD, ND
Spence and Co. Smoked Salmon Pinwheels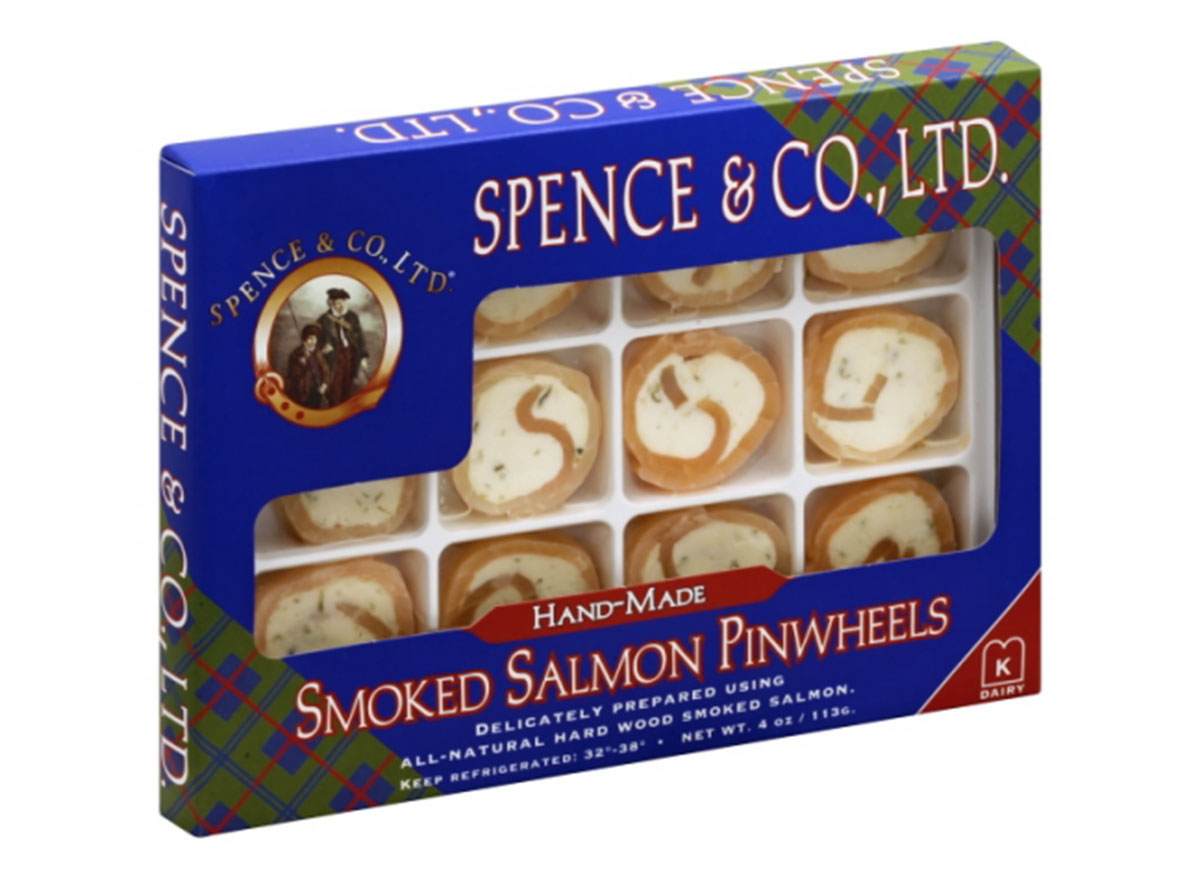 "These are so delicious, and a great convenient way to enjoy one of my personal favorite [combos], which is salmon and cream cheese. These make for a great appetizer for entertaining, and they are great for those following a low-carb lifestyle as well. Throw a few on a bed of arugula with some dressing, and you've got a delicious meal with healthy fats and protein!"
— Maryann Walsh, MFN, RD, LDN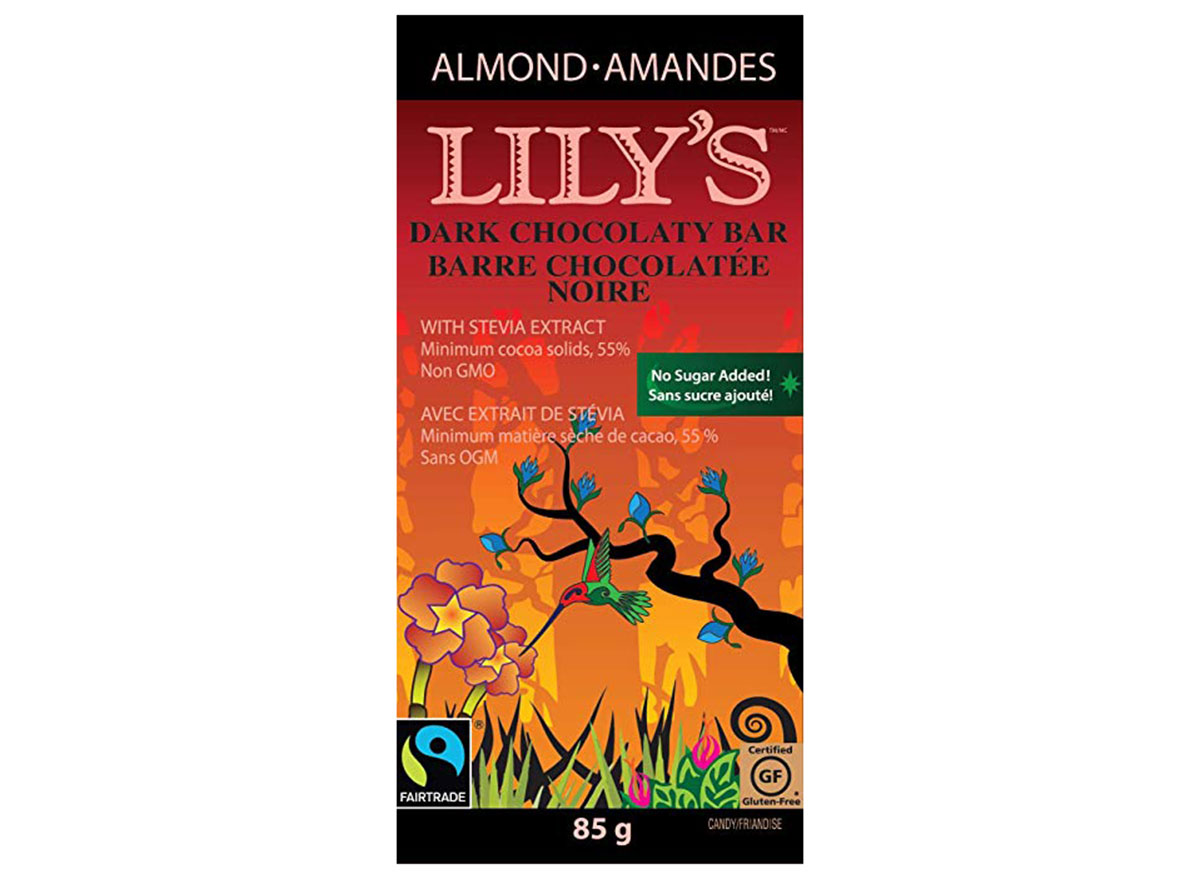 "Lily's Dark Chocolate is a newer product, and it is delicious chocolate for those seeking a lower sugar option (it is sweetened with Stevia). Whole Foods usually has an awesome selection! The chocolate chips are great for baking, and I love the dark chocolate coconut bar—a few squares makes for a delicious sweet treat after dinner!"
— Walsh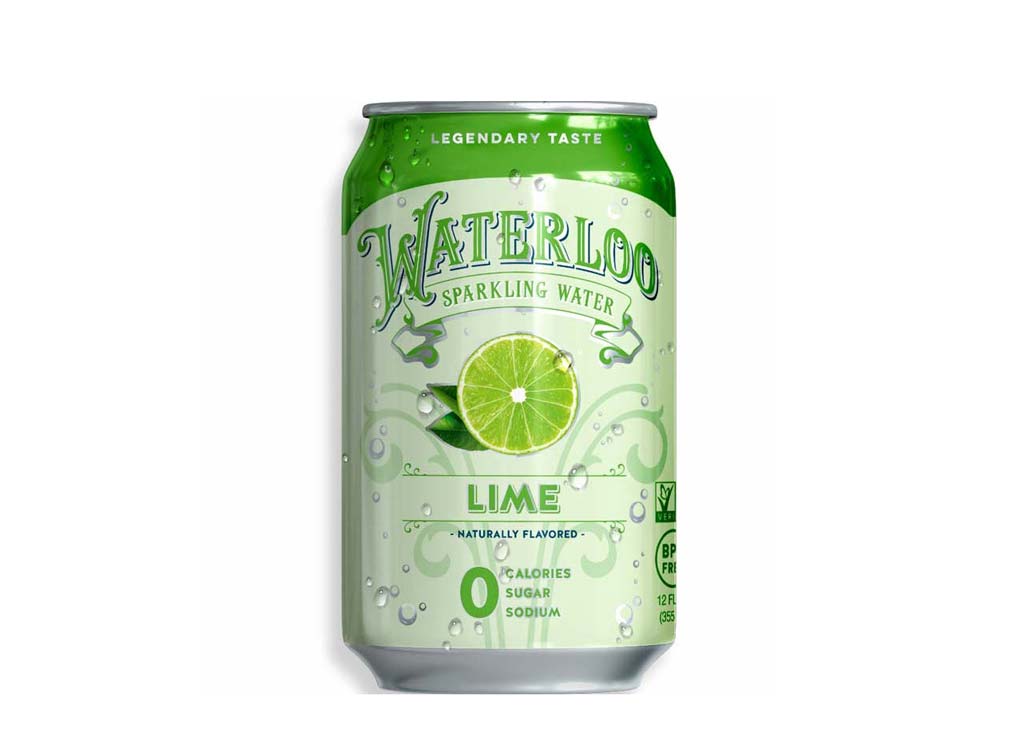 "This Austin-based sparkling water company has so many delicious fruity flavors, and I love the crisp, clean flavor profile, compared to some other sparkling waters out there (because let's face it, there's a ton of options out there!). Whole Foods always has a great selection and is one of the few places that sells Waterloo right now!"
So Delicious No Sugar Added Fudge Bars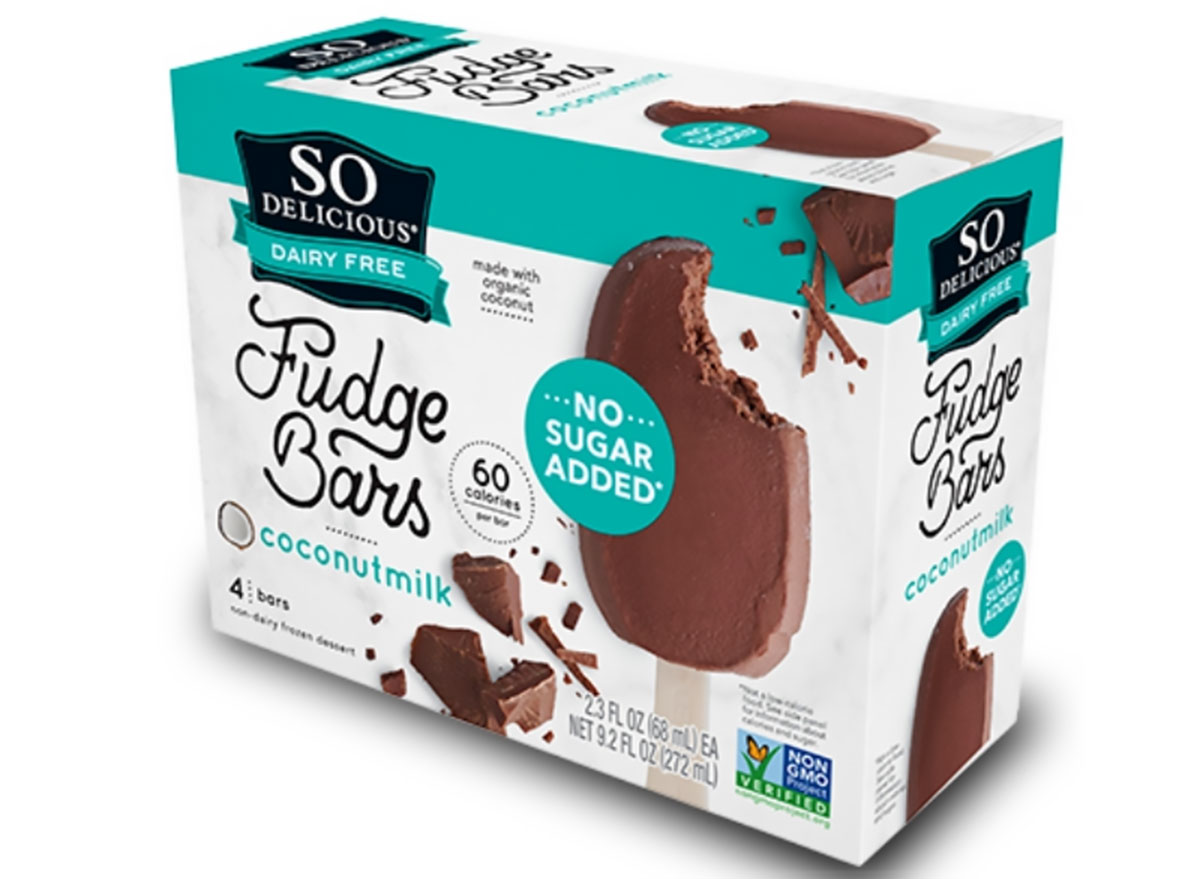 "These creamy chocolaty fudge pops only have 60 calories and 2 grams of net carbs and are a delicious treat to keep on hand for those watching sugar, carb, or calorie intake! They are also vegan. Whole Foods has a great selection of So Delicious items."
— Walsh
"Look for them in the refrigerated cases or in the mini fridges at the checkout endcaps. I like all of their flavors, but lately am really digging their Peanut Butter Coconut."
— Brierley Horton, MS, RD
Naked Organic Rotisserie Chicken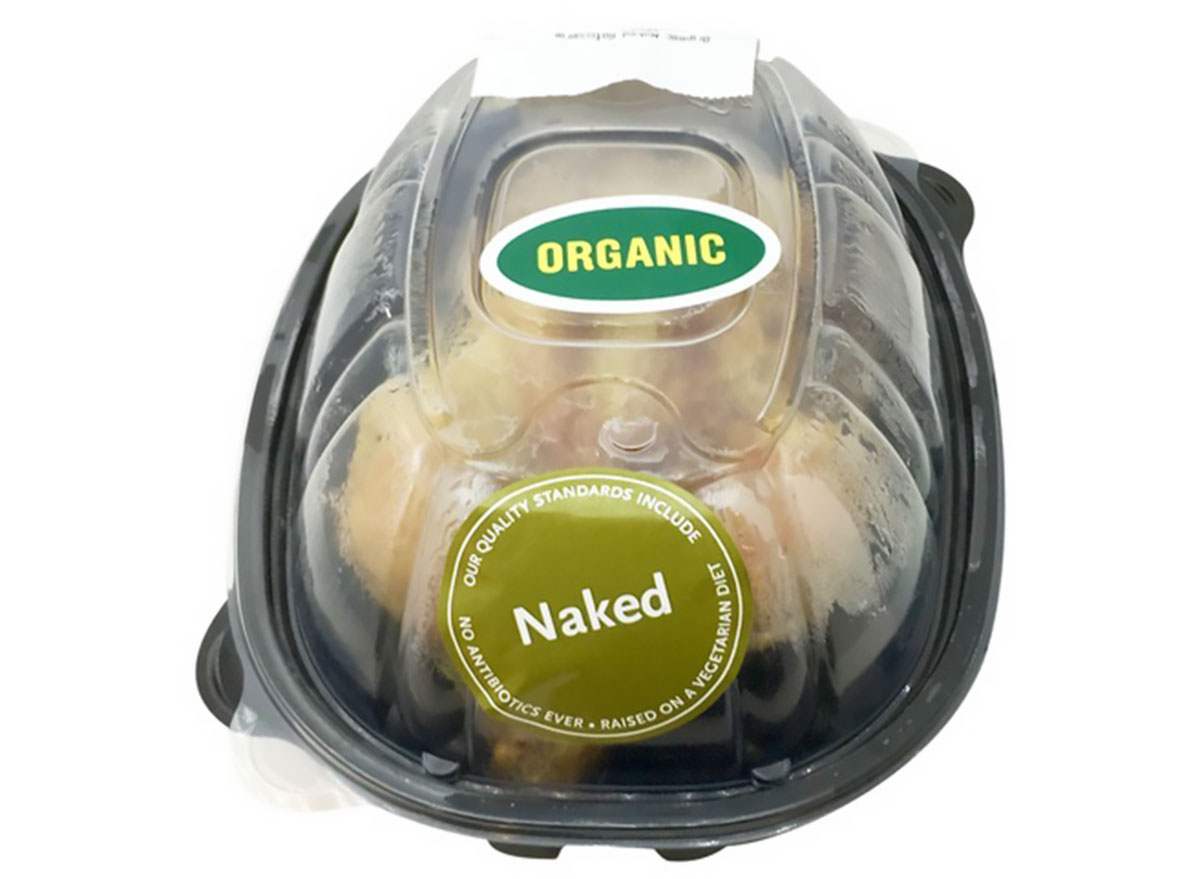 "It's not easy to find an organic rotisserie chicken, and, personally, that's what I like to feed my kids when I can. Plus, the naked one comes with nothing extra added, which is how my kids prefer it, but also lets me flavor it up as I see fit for myself at home."
— Horton
Kite Hill Unsweetened Plain Yogurt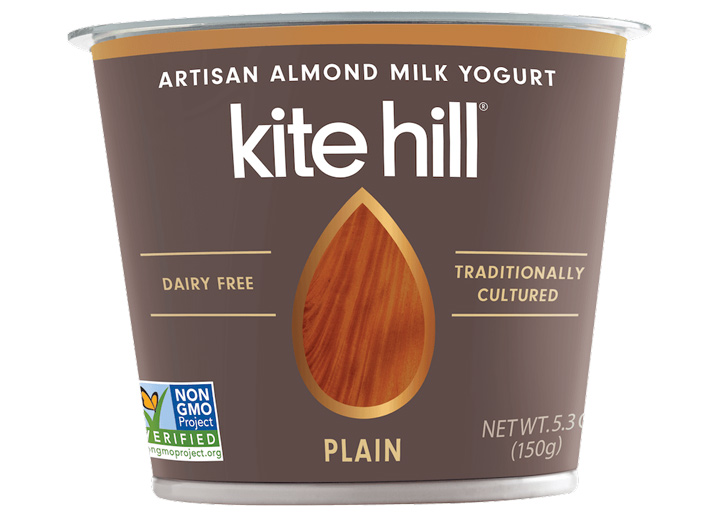 "Kite Hill's unsweetened plain almond milk yogurt is often only at Whole Foods. It's great because [it has] only 5 ingredients [in addition to probiotics]."
— Amanda Santucci, Certified Nutritionist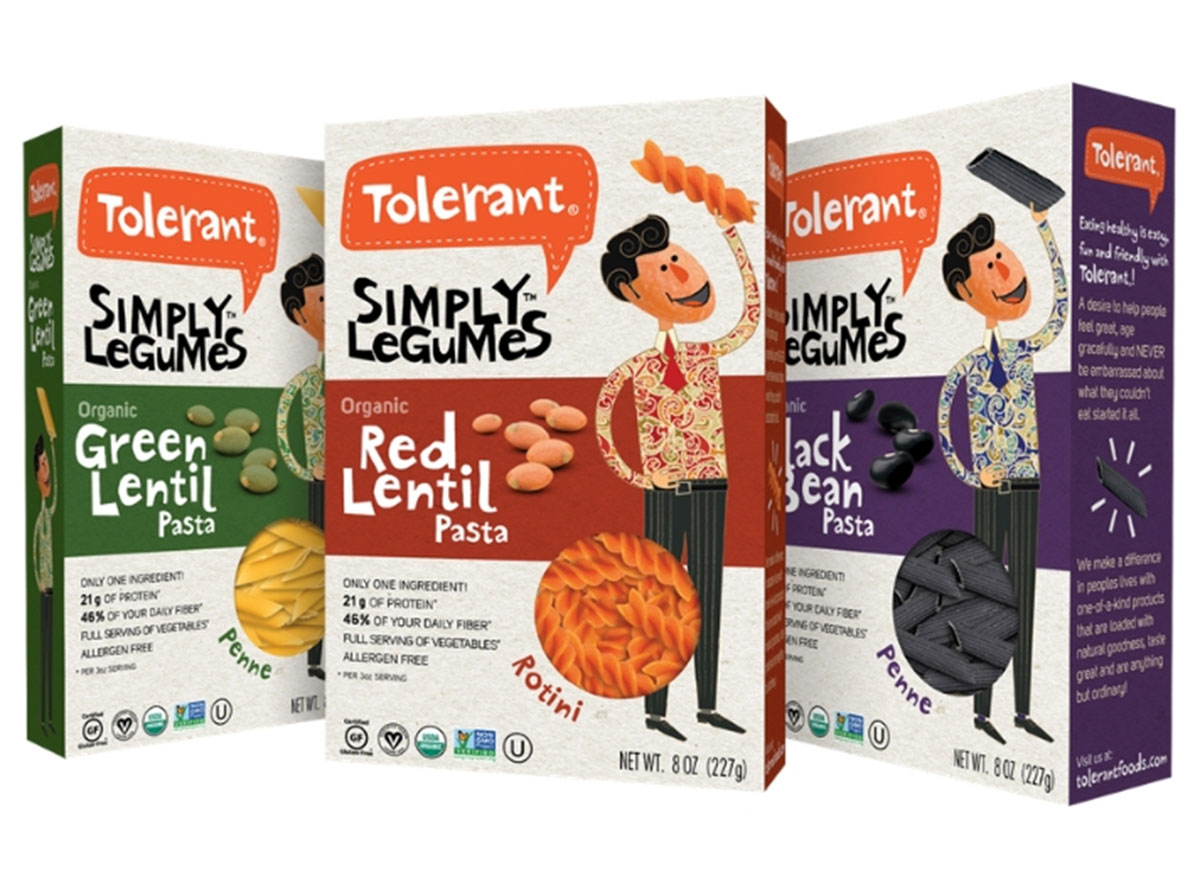 6254a4d1642c605c54bf1cab17d50f1e
"Bean-based pasta, such as Tolerant brand, offer single-ingredient options like Black Bean, Red Lentil, and Green Lentil, which are exceptional minimally-processed options that will help to maintain our appetite and control blood sugar throughout the afternoon. Specifically, these plant-based pastas offer significantly more nutrition per bite as they are high in naturally-occurring fiber and protein. Highly processed options that contain processed fibers and protein isolates remain limited as to the research supporting their health benefits, and usually come packed in foods high in added sugars and sodium. Despite other grocers having other bean-based pasta brands, I choose Whole Foods as a steady source for Tolerant, which to me is the highest quality of these pastas."
— Rachel Fine MS, RD, CSSD, CDN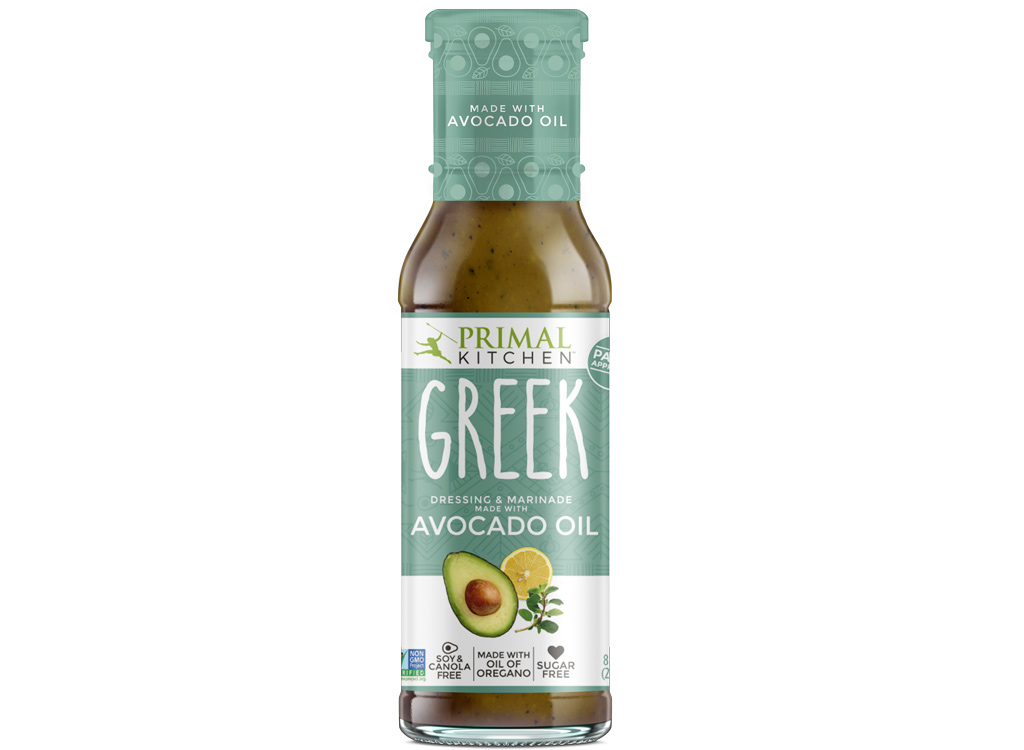 "Avocado oils and avocado-based dressings and marinades offer incredible benefits, mainly in the lines of healthy fats to support heart health. Avocado oil specifically has a high smoke point, making it ideal for high-heat cooking methods like baking and stir-frying. Brands include Primal Kitchen and Chosen Foods."
— Fine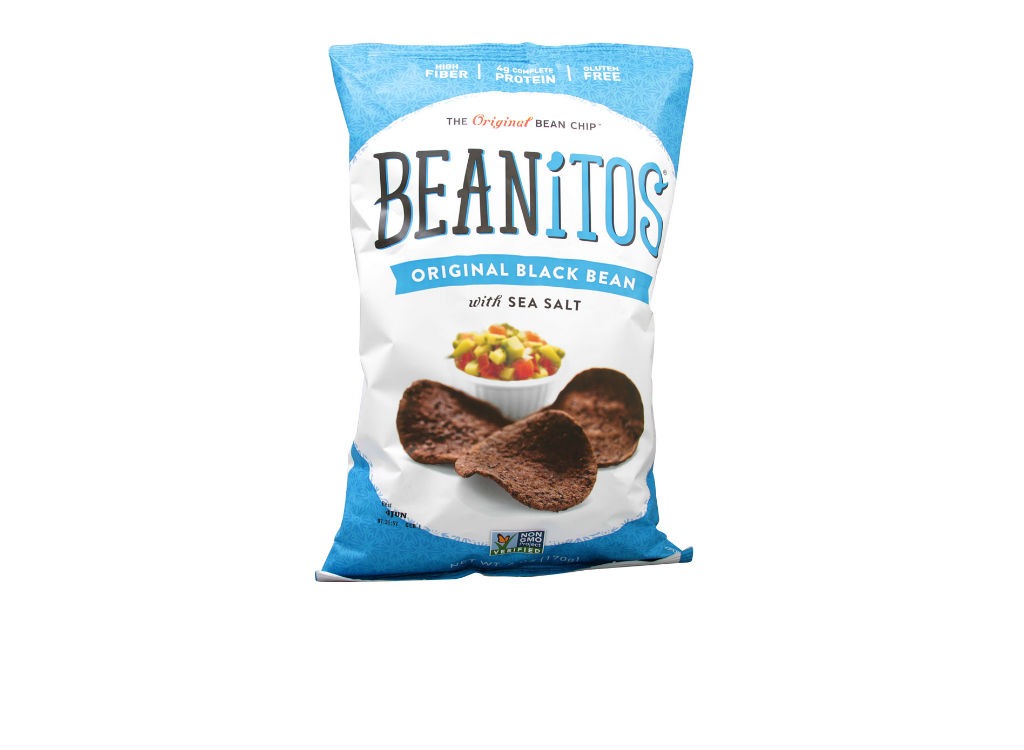 "Beanitos bean-based chips offer a great snacking alternative. Similar to the pastas mentioned above, these chips are high in naturally-occurring fiber and protein."
— Fine
Spiralized Zucchini Pasta
"I find this by the vegetables in the refrigerated section, and I like it because it's fresh and ready to make."
— Jennifer Nour, Board Certified Holistic Nutritionist
Kosher Valley Chicken Breast Cutlets
"I love the Kosher Valley Chicken Breast Cutlets brand because it's a very clean source of chicken without antibiotics, hormones, and other junk. The animals are treated fairly, and the quality of the meat is like no other brand. You can literally taste the freshness. I love the thinly sliced ones because of how easy it is to make: no cutting necessary. I recommend my clients to make a pack of this at the beginning of each week as an easy and fast way to meal prep!"
— Nour
Enjoy Life Foods Baking Chocolate
"Enjoy Life is the #1 allergy-friendly baking chocolate in America. It's a rich, smooth, and premium chocolate that is dairy-free, nut-free, and soy-free, making it perfect for cookies, truffles, fudge, and more."
— Kelly Springer, MS, RD, CDN
"Exclusively available at Whole Foods (in the refrigerator section), Live Bars come in four delicious varieties, including Coconut Cashew, Almond Butter, Peanut Butter Chocolate Chip, and Peanut Butter. These bars feature clean organic ingredients, and are packed with real nuts, seeds, and dates for natural sweetness. With 10 grams of plant-based protein and one billion CFUs (colony forming units) of probiotics with zero added sugar, these bars are sure to keep you full and focused on the day ahead!"
— Springer
"Unpasteurized and raw, Wedderspoon's Kfactor-16 is a shopping cart must-have! This superfood is sourced from New Zealand and contains beneficial antibacterial properties, making it the perfect addition to smoothies, home remedies, coffee sweetener, and more."
— Springer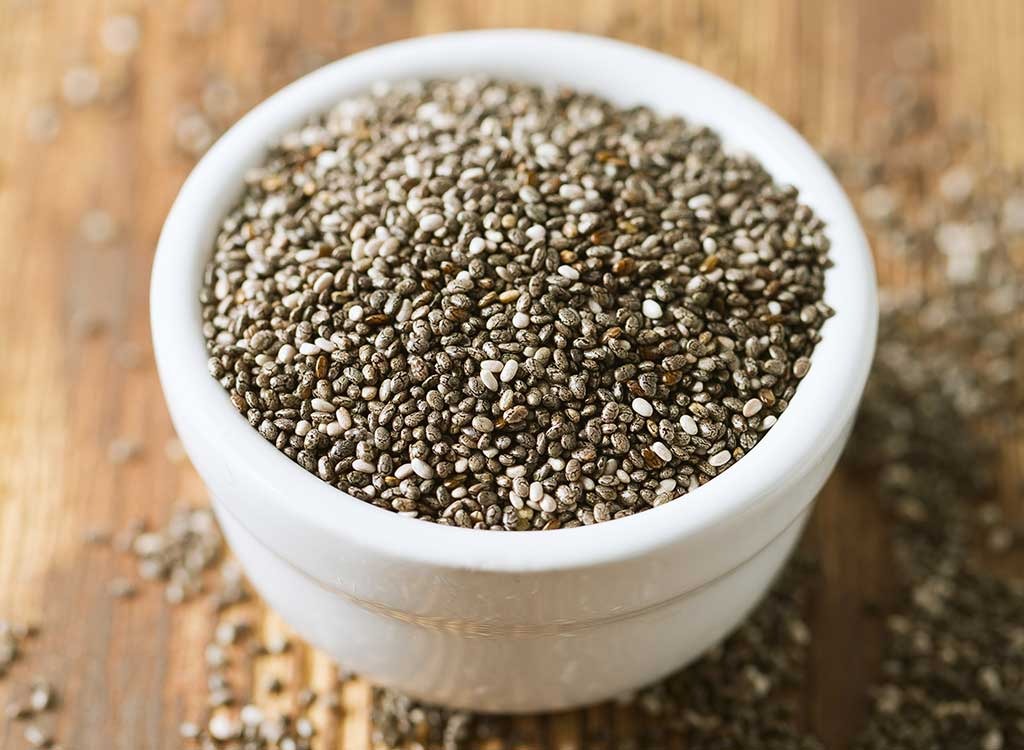 "Chia is underrated. This little seed packs a punch nutrition-wise and is probably one of the easiest ways to add fiber to your life without resorting to some powdery mix-in. Add chia to drinks, smoothies, or even use as an egg substitute when baking."
— Sauceda
Ancient Nutrition Multi Collagen Protein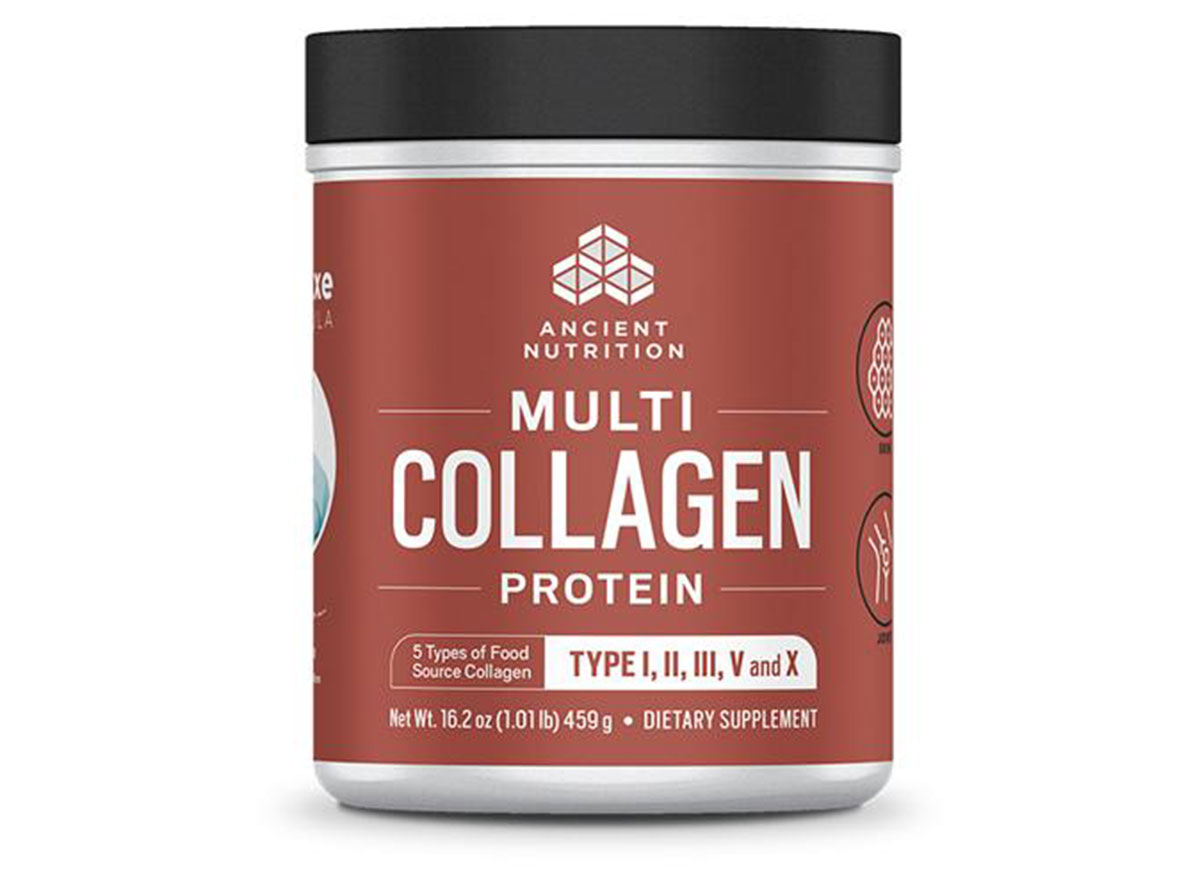 "Collagen is the most abundant type of protein in the body, and is found in the bones, muscles, hair, skin, and nails. This key protein can impact nearly every aspect of health, and some promising research even suggests that collagen and its components support skin health, joint health, and gut health. The Multi Collagen Protein Powder is great because it's made from five different types of collagen and has no fillers and additives. It's also made using hydrolyzed collagen, which means that it's typically more easily digested and absorbed by the body."
— Axe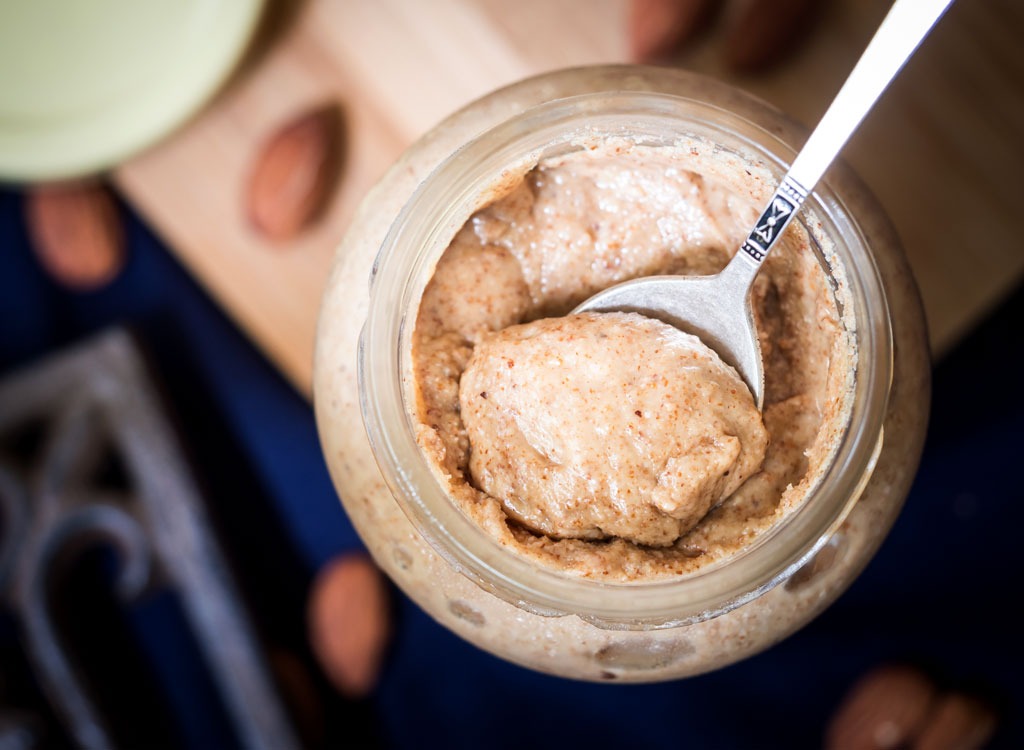 "Whole Foods has every type of nut butter you could ever want: raw, roasted, salted, unsalted, and unsweetened. I love adding almond butter to my soups and stews to make it extra creamy, for a nutty flavor, and it adds nutrients like plant protein, dietary fiber, vitamin E, and calcium."
— Christy Brissette, MS, RD
Bob's Red Mill Paleo Baking Flour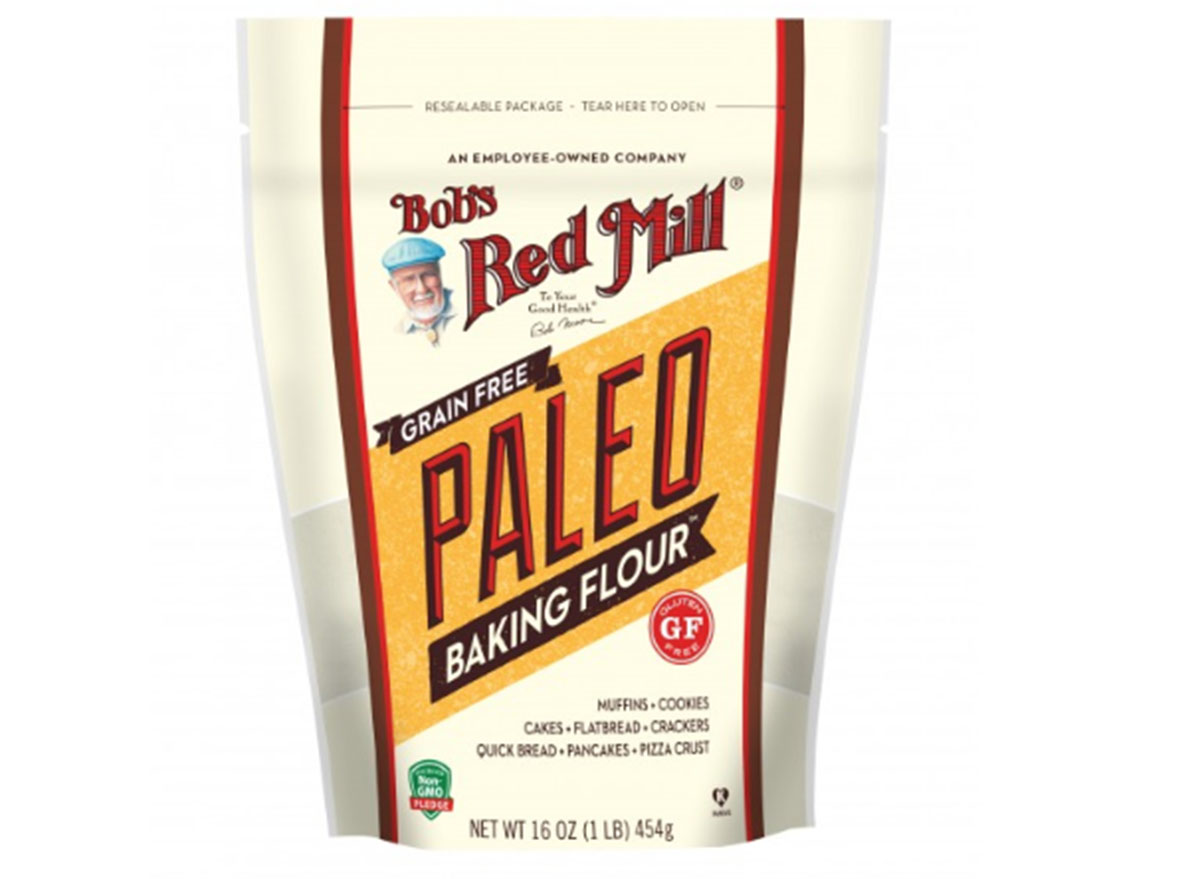 "I love baking with a mix of almond flour and coconut flour, and this baking mix makes that easier. It also includes arrowroot and tapioca, so my muffins and pancakes turn out extra fluffy. Whole Foods has a way more extensive baking section, whether you're looking for Paleo options or gluten-free or low-carb baking ingredients."
— Brissette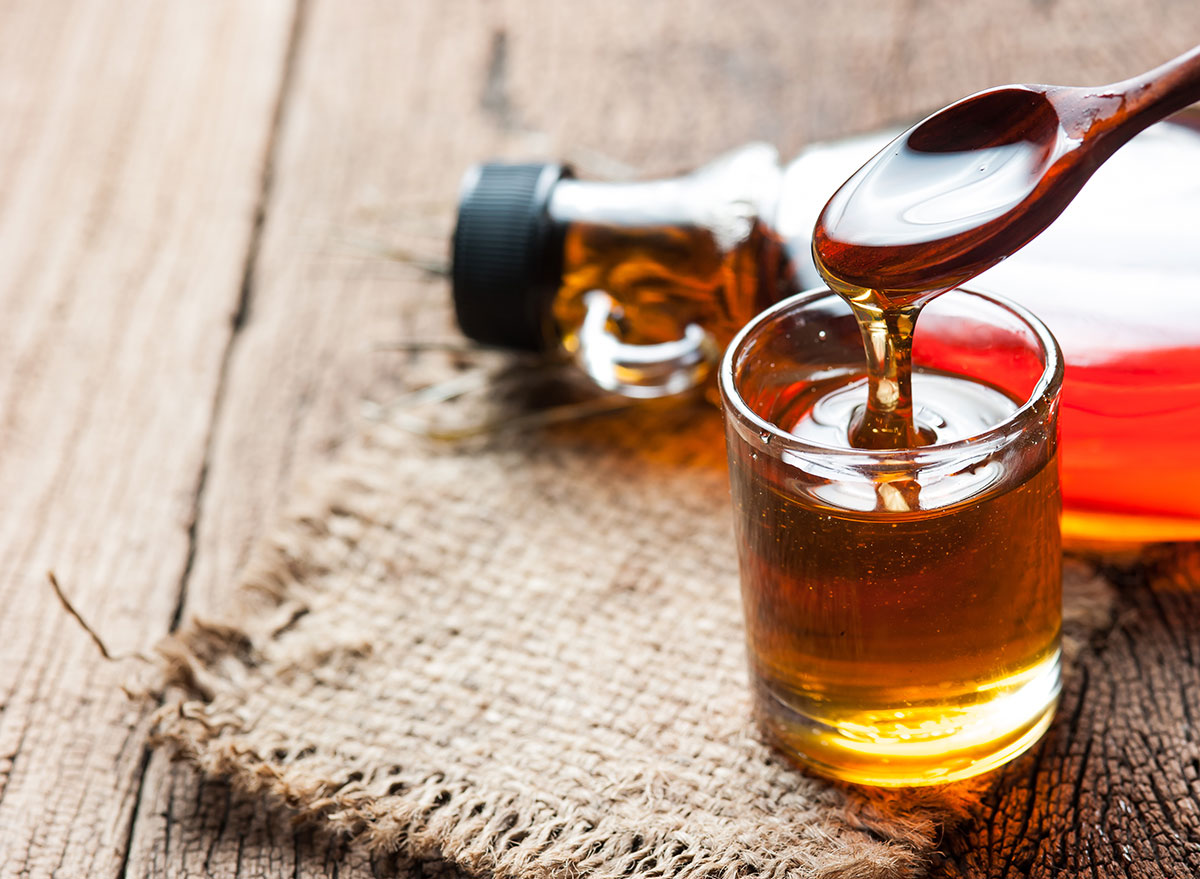 "Scientists have identified more than 67 different beneficial plant compounds, or polyphenols, nine of which are unique to pure maple syrup. One of these polyphenols, named Quebecol, naturally forms when the sap is boiled to produce maple syrup. I always look for 100% pure maple syrup. Maple syrup is a natural sweetener that is derived directly from the maple tree's sap that, when consumed in moderation, can be part of a healthy diet. It contains vitamins and minerals such as copper, manganese, and riboflavin—at approximately 110 calories per serving (2 tablespoons)."
— Brissette
April Benshosan
April is a born-and-raised Brooklynite who has a passion for all things health, wellness, and tastebud-related.
Read more about April