#1 Thing to Never Order at a Barbecue Joint, According to Chefs
Keep the sides to a minimum on focus on the main event.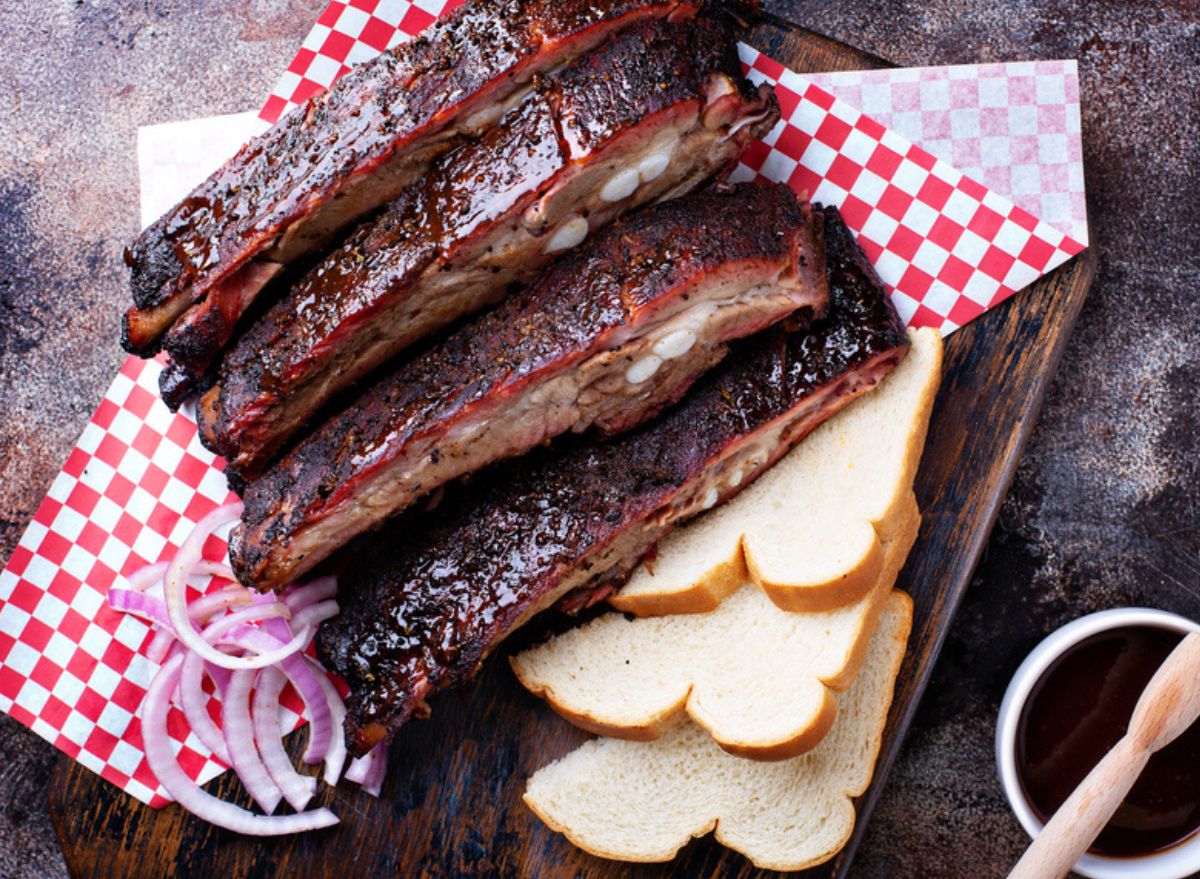 From burgers and hot dogs to pie, pizza, and deli classics, there are many foods that epitomize all-American comfort food. But few genres can hold a candle to one of the most quintessential culinary pastimes of all: barbecue. A tried-and-true ritual perfected by pit masters across the country, barbecue is about as patriotic as it gets, exemplified by fork-tender brisket, succulent pulled pork, smoked turkey, and all manner of saucy fixin's. But despite its importance in our culinary culture, not all barbecue is worthy of devotion—and in fact, there are certain barbecue dishes that are downright detracting.
Just like at wine bars, burger joints, and steakhouses, there are particular menu items that are best avoided at any barbecue spot worth its salt. And just as there are certain dishes you shouldn't bring to a barbecue, there should be equal emphasis on skipping certain menu options when dining out. A good rule of thumb, which should come as no surprise when eating at such a meat-centric restaurant, is to skip the sides and sauces and hone in on the meats. And remember: it's ok to indulge now and again, but make sure you're doing so with ingredients that are high-quality and reputably sourced. You might be surprised by the caliber of cuisine found at some of America's best barbecue joints.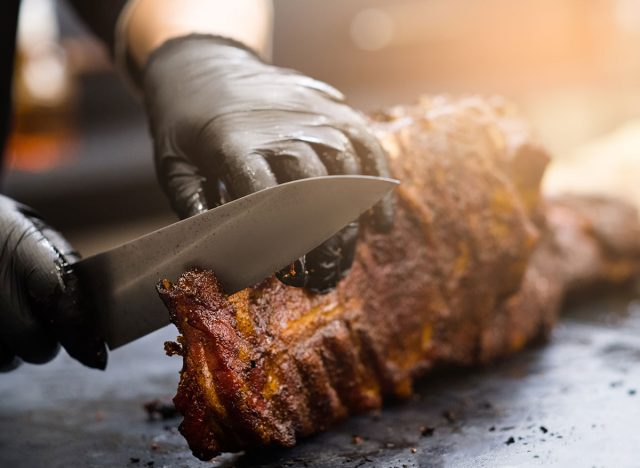 "Barbecue joints get a bad rap when people look at them as cheap places to overeat," says Rick Mace, owner and executive chef of Tropical Smokehouse in West Palm Beach. "When it comes to selecting a barbecue joint, look for places that like to brag about the quality of the meat that they're serving. The best in the business use products like prime beef, heritage, pork, and NAE (No Antibiotics Ever) chicken." Verbiage like this, he notes, is a sign that you're in the right place. "It won't be cheap, leave that old stereotype at the door. But it's sure to be satisfying and memorable in your personal barbecue hall of fame."6254a4d1642c605c54bf1cab17d50f1e
One thing Mace says to watch out for is the buzzword "craveable." "Like most restaurants, barbecue menus are riddled with craveables," he says. "This is where things can really go downhill quickly."
Craveables, he describes, are familiar foods with over-the-top embellishments—e.g. pulled pork nachos or brisket chili-cheese fries. "If I can offer one word of advice to anyone wishing to feel better after they eat than before: avoid these items at all costs," Mace suggests. "They are seductive. They are tempting. Worst of all, they are quite delicious. However, the way that you'll feel afterward it's not worth that eight-second ride."
Another ride not worth taking? The one involving non-meat items and excess of sauce, both of which are further detractors from the main focus which is the meat. "Beware those additional items on the menu that aren't meat. When placing your order, focus on the barbecue, the most important part." Instead, Mace suggests ordering two or three meats that you know you like, and maybe an additional one that you wouldn't normally try or haven't eaten before ("you might be pleasantly surprised what flavors a well-seasoned pitmaster can coax out of humble cuts of meat").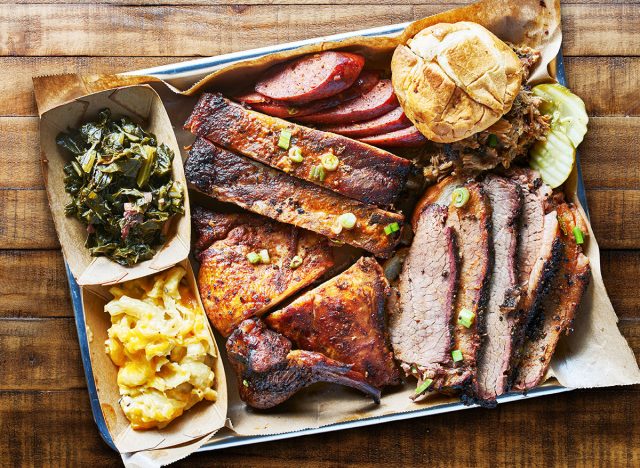 Similarly, distracting menu items that aren't barbecue are exactly that: a distraction. According to Hemant Bhagwani, the chef-owner of New York City's upcoming Goa New York: "I would never order a hamburger or a salad in a barbecue joint. That's not what the core of the concept is, so I would stay away from dishes like these and focus on the barbecue."
For sides, Mace says to stick to things that are lighter and have texture, freshness, and acidity to cut the salty, rich, smoky meats. "If you're lucky enough to find a barbecue joint that smokes fish, definitely give it a try. Smoked fish is popular here in South Florida so we usually have a smoked fish dip and a couple other lighter offerings such as barbecued salmon or smoked mahi-mahi."
Mike Rice echoes those sentiments. As the beverage director of Alexandria Restaurant Partners explains: "This may be a bit controversial, but don't order sides. I know it sounds odd. The meat at a barbecue place has been trimmed, rubbed, rested, smoked, and given loving care for hours. Don't fill up on the boiled pasta with cheese."
Then there's the sauce, which as Mace describes, can be a crutch for masking inferior meats. "A smokehouse worth its salt has put a lot of love and care into producing its fare. They all have barbecue sauce, we all love barbecue sauce, but give the food a taste before baptizing it in the house sauce," he explains. "It's a very old barbecue adage that good barbecue doesn't need sauce. Not only is that sentiment true but aside from vinegar-style sauce, you're bringing a lot of unnecessary sugar to the table with those extra helpings of sticky sweet sauces."
Matt Kirouac
Matt Kirouac is a travel and food writer and culinary school graduate, with a passion for national parks, all things Disney, and road trip restaurants.
Read more about Matt