The 15 Foods You Have To Try In New Orleans
From beignets to barbecue shrimp, there's a lot of food that's iconic in the city.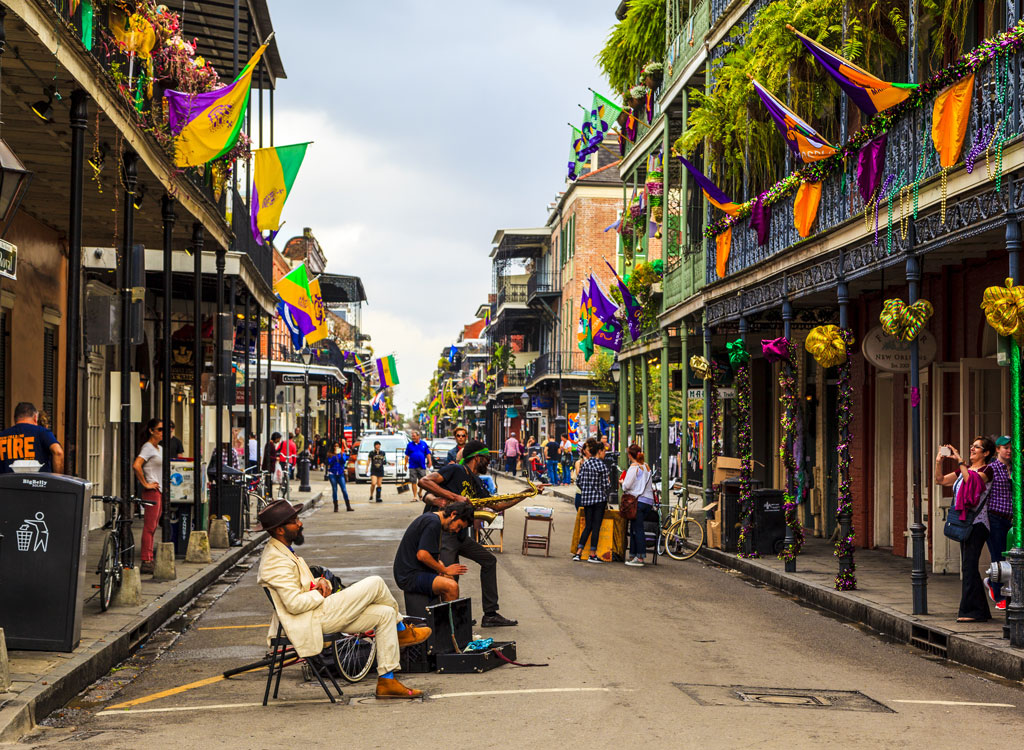 New Orleans tops many foodies' dream destination list; after all, it's full of famous dishes and incredible restaurants. The celebrations in the bright culture of the town are wrapped around its cuisine, which reflects the vibrant life that New Orleans' residents lead.
We consulted a group of these lucky people to see what they eat when guests come to visit. Keep reading to find out the 15 best foods in New Orleans, according to locals.
Drago's Restaurant invented the chargrilled oyster in 1993 when Tommy Cvitanovich brushed oysters on the half shell with a mix of butter, garlic, and herbs. He followed with a sprinkle of Parmesan and Romano cheese and grilled them in their shell, creating a favorite New Orleans recipe.
To put it simply, this is the spot for chargrilled oysters. On busy days, the restaurant grills more than 900 dozen bivalves. Drago's has four locations, and while they are the original spot for this dish, many other restaurants have put them on the menu, like Katie's Restaurant in Mid City.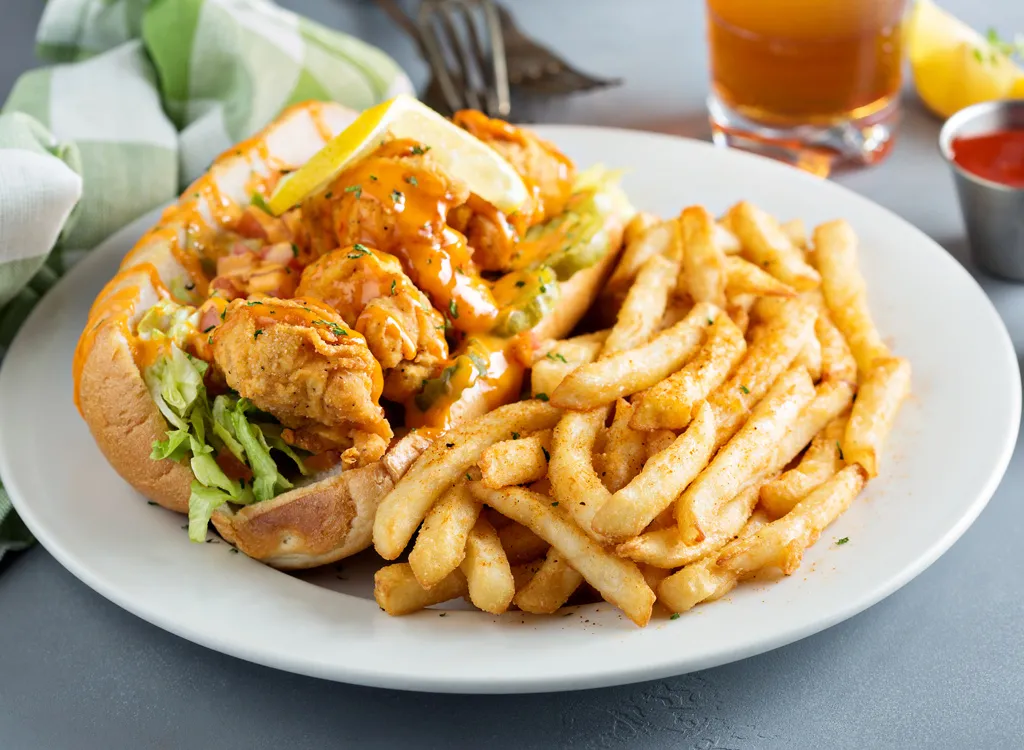 Shrimp, crawfish, oysters, roast beef, or crab—there are so many varieties of po'boys to choose from, it would be hard to eat all the city has to offer on one visit.
Po'boy sandwiches are nothing short of sandwich art. The crispy baguette gives way to a tender center, complemented by the chosen protein and toppings. Delicate fried shrimp, dressed, seems to be a favorite at Parkway Bakery and Tavern. They even offer a once-yearly Thanksgiving version with turkey, cranberry, and gravy to benefit the local Al Copeland Foundation to Fight Cancer. Also notable are Domilise's Po-Boy and Bar and Mandina's New Orleans.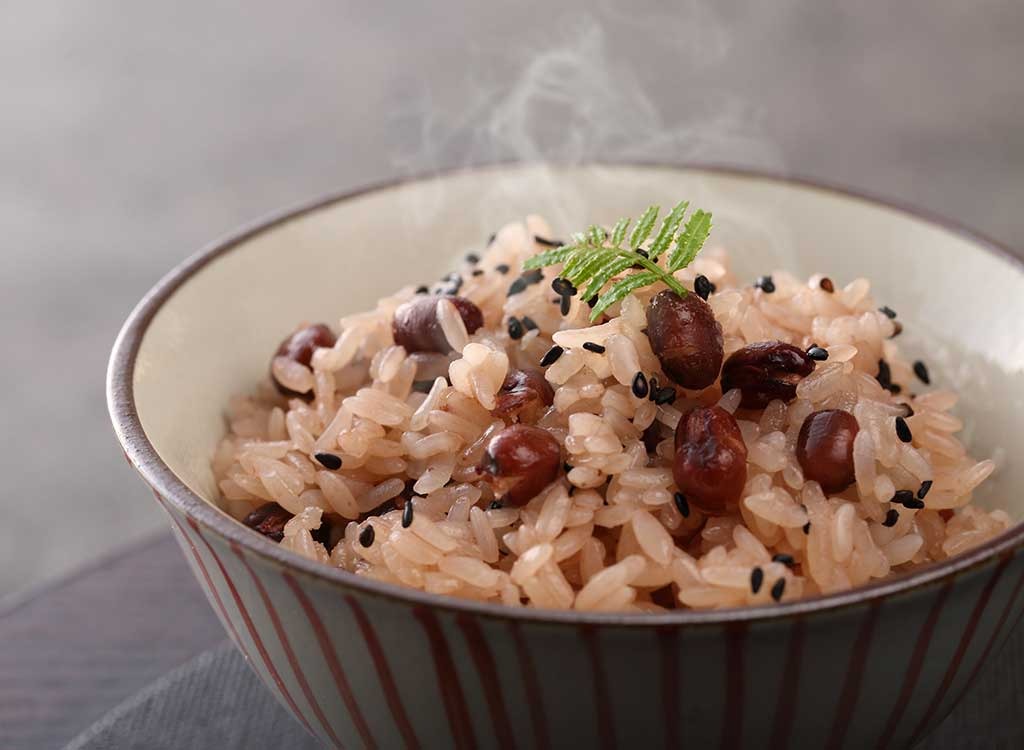 Red beans and rice is such a simple dish, but the home cooks of New Orleans have raised it to the next level. Lush and rich with fresh herbs, the beans are a creamy addition to rice, served with or without meat. It's hard to mimic what families have cooked for generations, but Liuzza's Restaurant & Bar serves red beans and rice with a fried pork chop for an extremely satisfying meal. Willie Mae's Scotch House is another option for New Orleans-style vegan beans.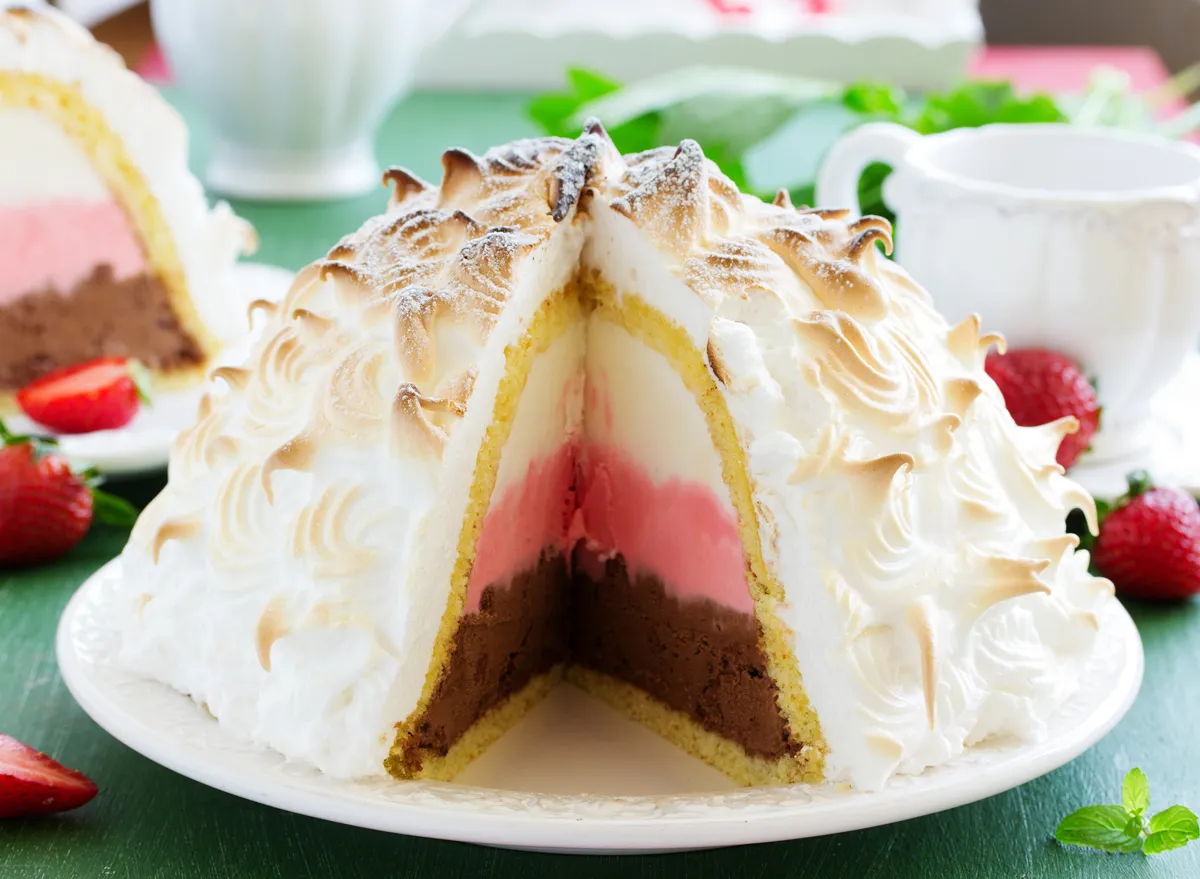 The Antoine's menu is full of dishes that are iconic to the New Orleans food scene, but the favorite dessert of the restaurant's patrons is Baked Alaska. While it wasn't created at Antoine's, they've perfected the presentation, with the whipped meringue topping the football-sized treat. The ice cream cake is flambéed and sliced right by the table, making a spectacular presentation for a special event.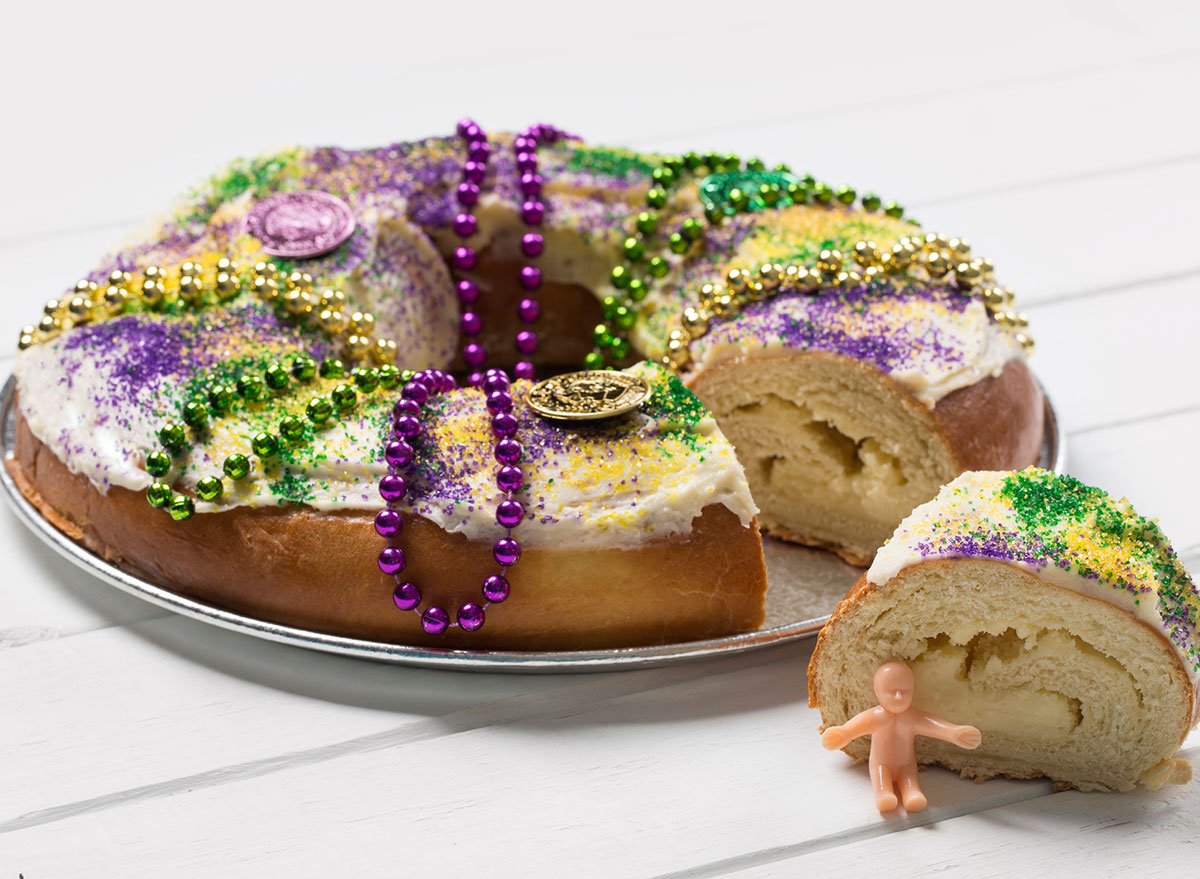 A tradition handed down to the descendants of French settlers in New Orleans, King Cake is served to celebrate the Epiphany, the Christian celebration of the time when Jesus revealed himself to the three wise men. The cake is a cross between a coffee cake and a French pastry and is colored green to symbolize faith, gold to symbolize power, and purple to represent justice.6254a4d1642c605c54bf1cab17d50f1e
A small plastic baby is hidden inside the folds of the dough, and the person finding the "prize" is responsible for bringing the cake the next year. It's all worth it, as they are named King for the day.
The most popular place to buy a King Cake is Dong Phuong Bakery. The confection is available in limited quantities and always sells out, so plan to get to the bakery early and stand in line during the Mardi Gras season. If you miss out, try Gambino's, which sells traditional-style cakes and other varieties, plus King Cake Balls.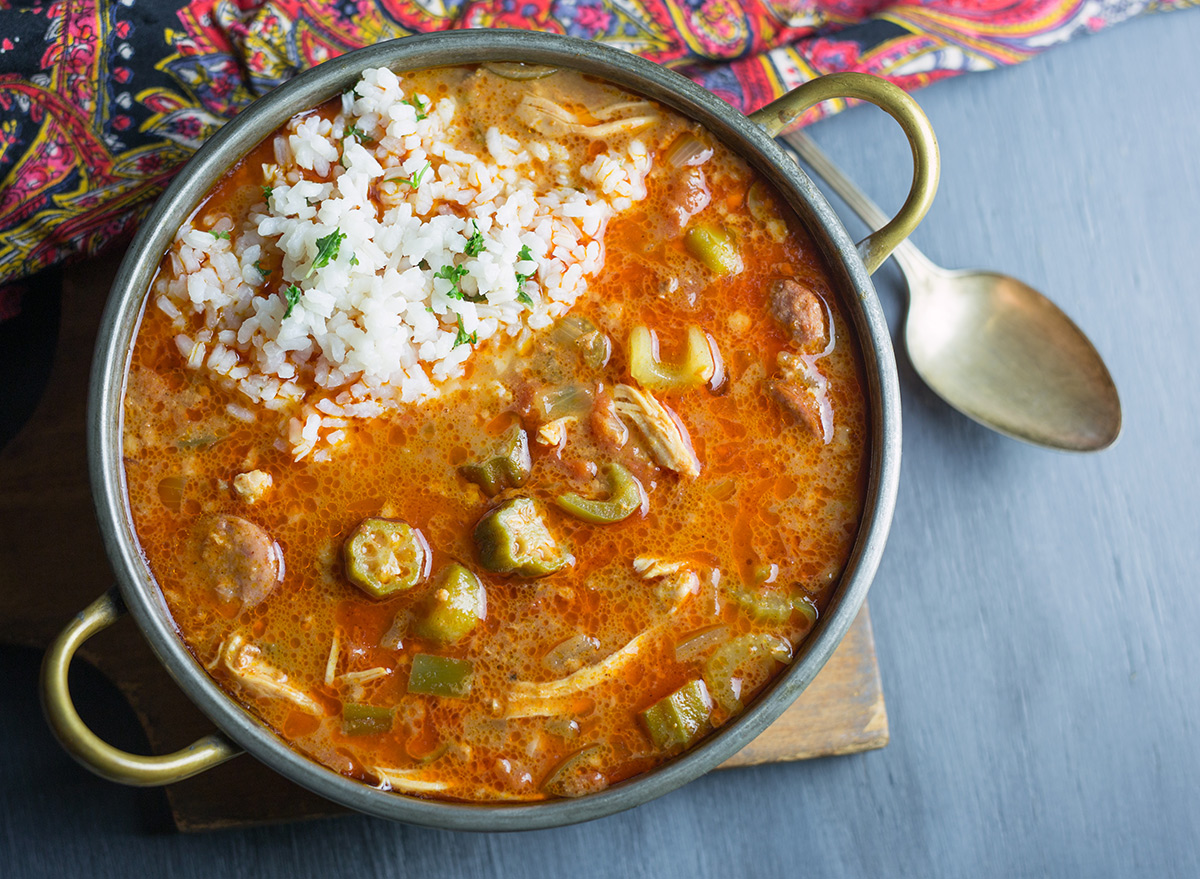 The official state cuisine of Louisiana, this stew is thickened with a roux, and it's full of vegetables and the cook's choice of protein (seafood, sausage, or chicken), then flavored with filé powder or other seasonings.
Galatoire's makes a delicious duck and andouille sausage gumbo, as well as a seafood and okra version. R & O Restaurant and Catering serves gumbo by the cup or bowl.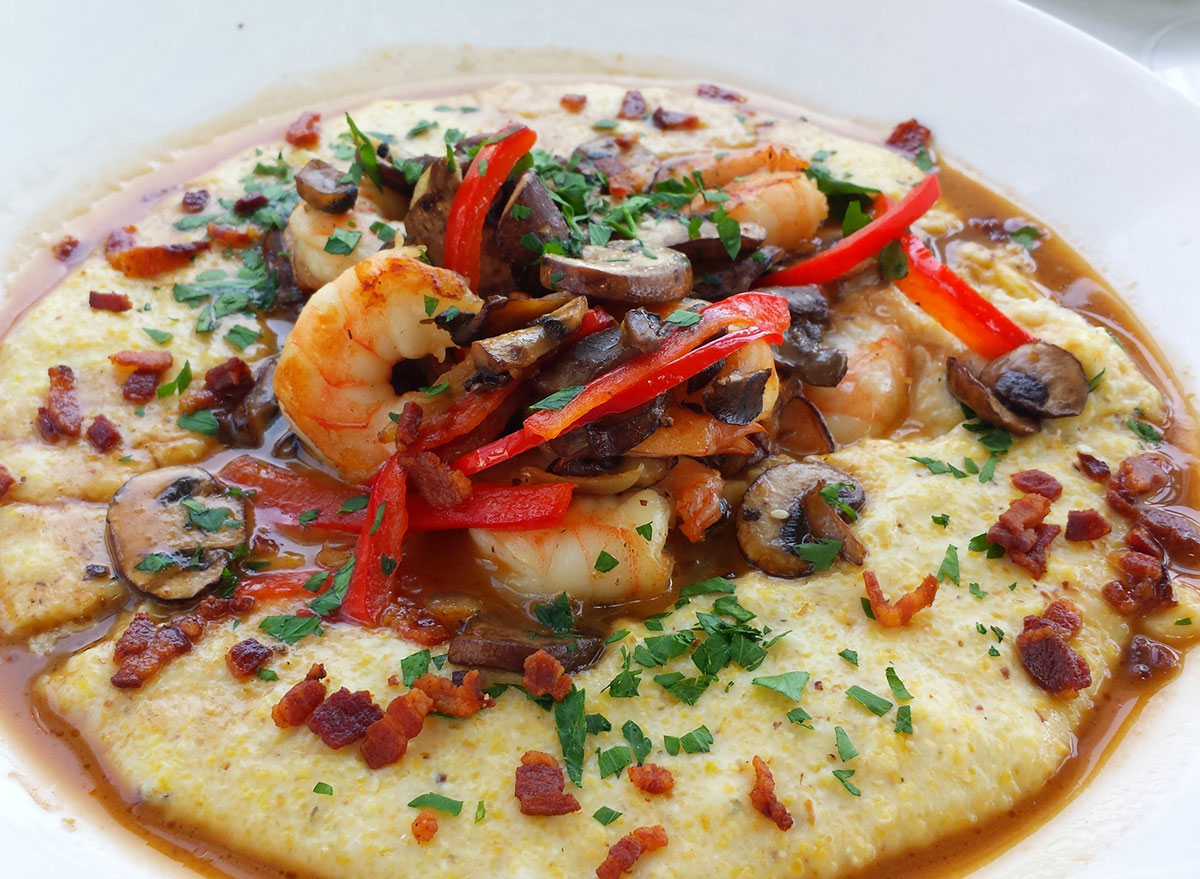 "Debris" here is the leftover bits and pieces of roasted meat leftover in the pan after cooking. Enhanced with the savory meat juices that are made into gravy, this mixture is served over hot grits. Mother's Restaurant does it right, with the beef cooked in the oven to get those browned bits, then mixed with an au jus gravy.
Beignets and Cafe Au Lait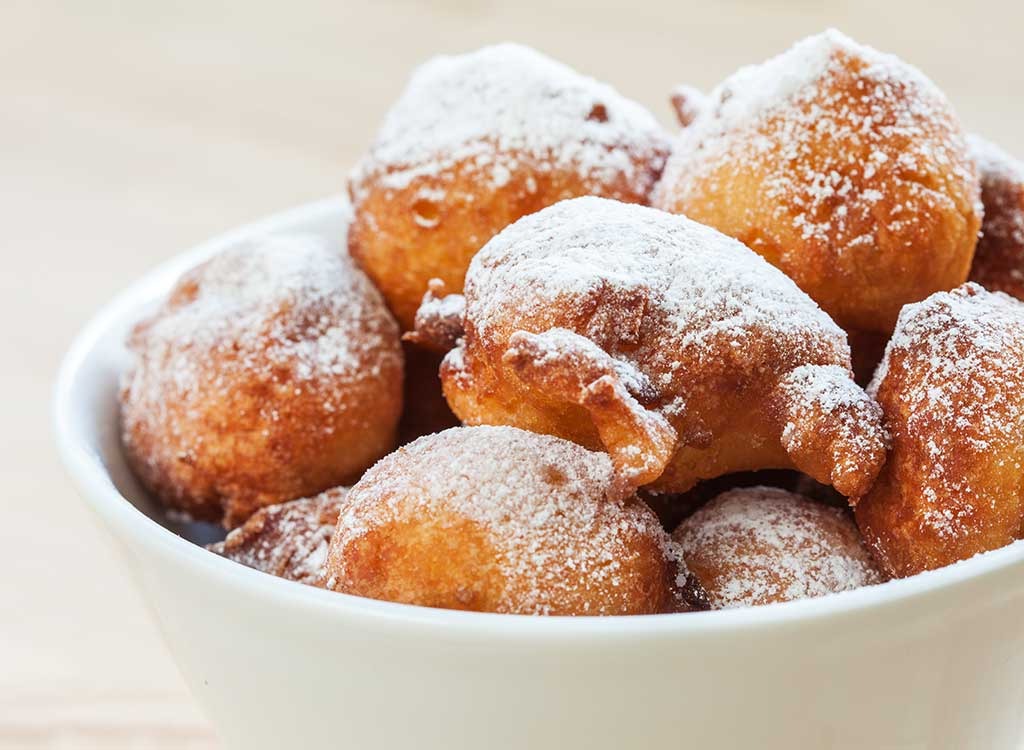 Cafe Du Monde has operated as a French coffee stand in New Orleans since 1862 in the New Orleans French Market. Their name became synonymous with beignets, small squares of fried dough dusted with powdered sugar. It's New Orleans tradition to enjoy it with a Cafe Au Lait, or coffee served with a half-quantity of milk.
Pascal's Manale is the home of barbecue shrimp, but you can also get a great version at Brennan's. There's no barbecue sauce involved here, though—just buttery, spicy seasonings coating each piece of seafood.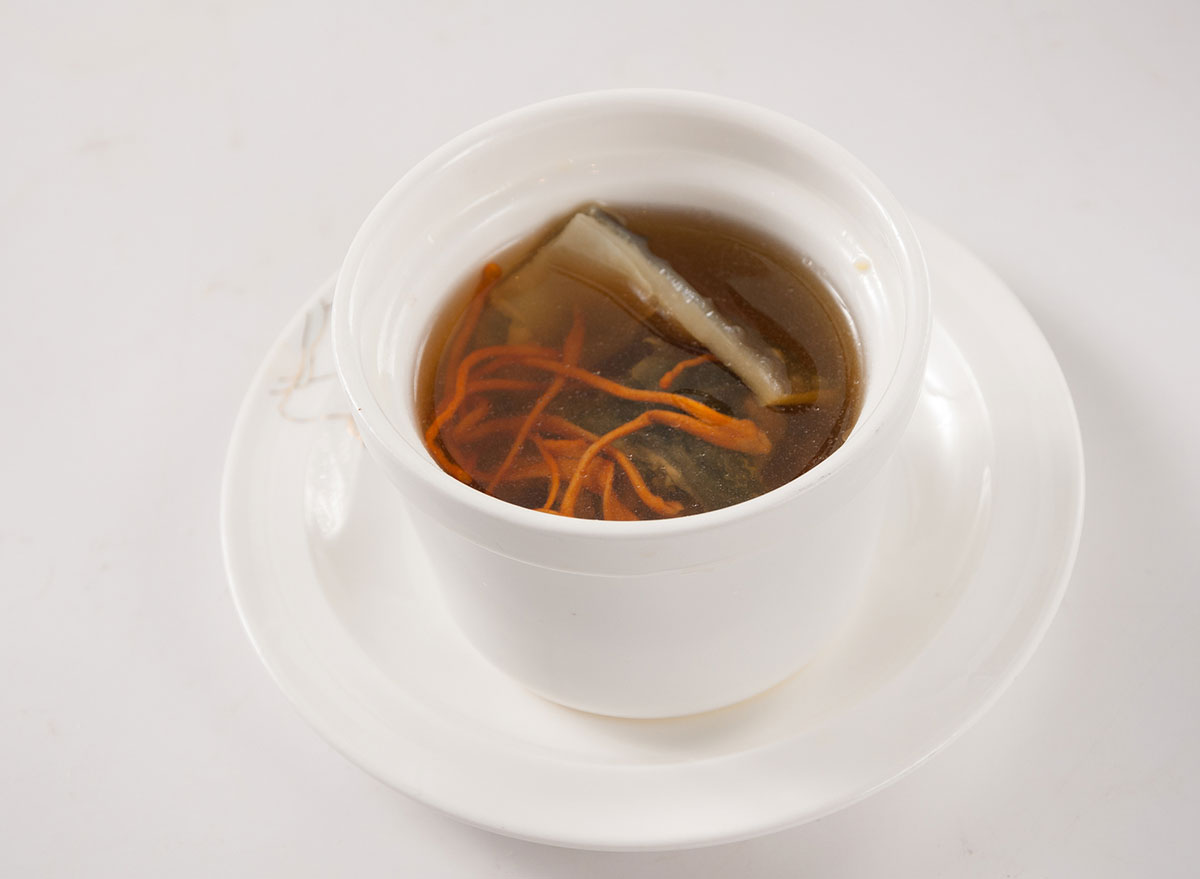 Yes, there is real meat found in the recipe for turtle soup. Snapping turtles are described as having seven types of meat, reminiscent of the typical proteins we have in our American diet. Turtle soup isn't served in a lot of places, but the famous Commander's Palace has it on the menu.
This restaurant has been staffed by notable chefs like Emeril Lagasse and Paul Prudhomme, and it has been consistently voted a top restaurant by the likes of James Beard, Zagat, and New Orleans Magazine. Their turtle soup has much to do with the accolades. It takes three days to create the rich dish, and this version is finished tableside with aged sherry.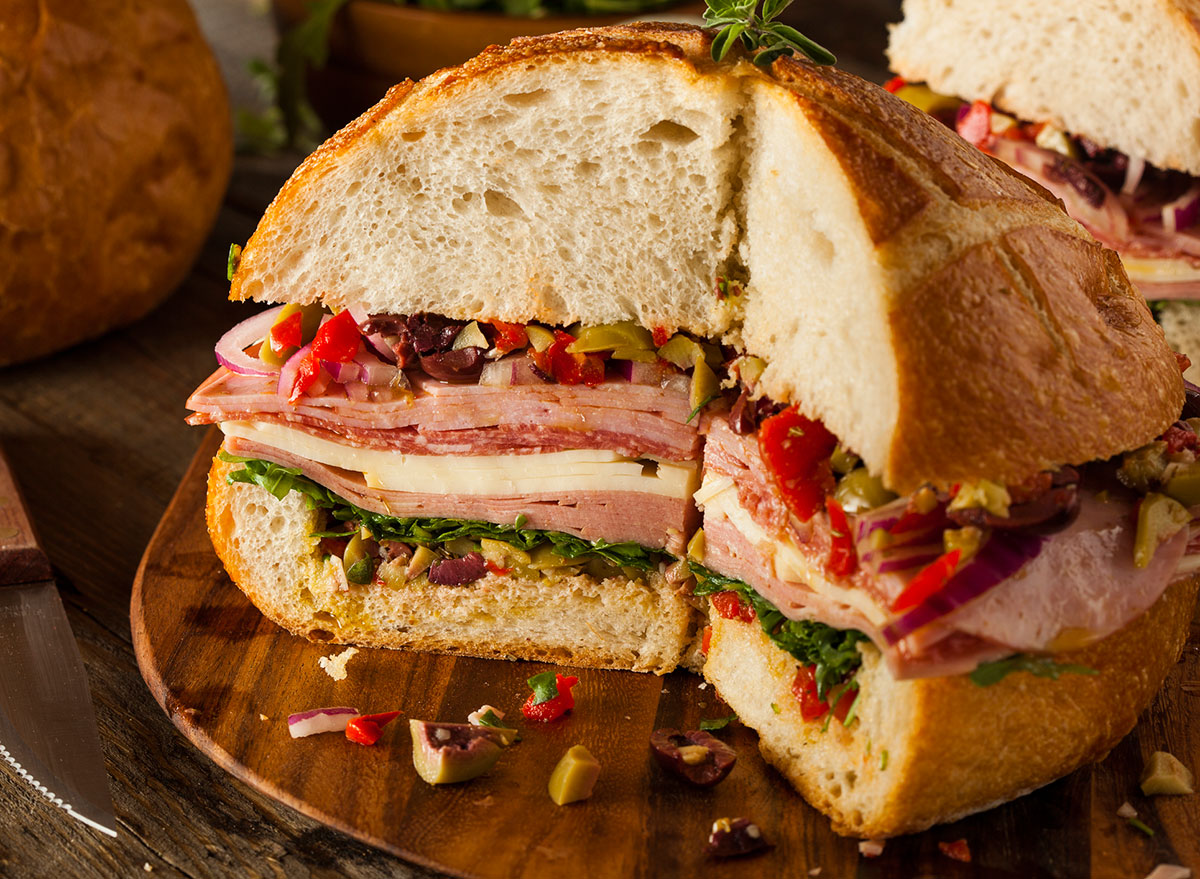 With roots straight from Sicily, this sandwich combines olive salad with salami, ham, Swiss cheese, mortadella, and provolone. The bread is a sesame bread, split open to hold the ingredients.
Central Grocery invented muffuletta and still serves it. They even ship it across the country for your dining pleasure. Cochon Butcher is another place to try (they make all of their meat by hand, and the muffuletta is served on homemade bread). Delicious!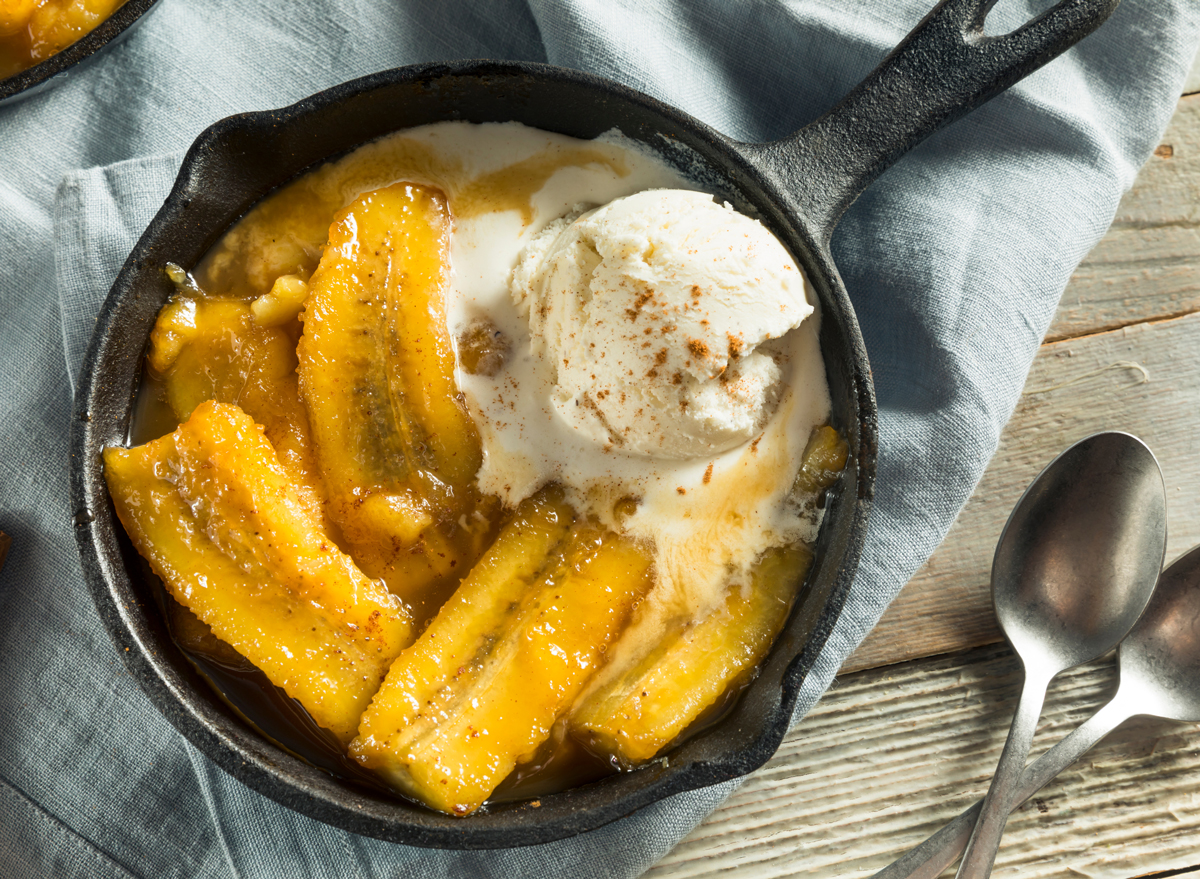 Brennan's created this New Orlean's favorite in 1951. The mixture of caramelized bananas has rum and banana liqueur added before presenting, and then it's flambéed. Elegant and refreshing, the dessert found its place in New Orleans food history and has remained popular ever since. You can also try it at the jazz brunch at Arnaud's.
Butter, pecans, sugar, milk, vanilla. Enough said. How could that not be delicious? Find this sweet treat sold at the two locations of Loretta's Authentic Pralines or Aunt Sally's Creole Pralines.
Open for more than 40 years in the Bucktown area, Deanie's serves their famous boiled crawfish with crabs, shrimp, Andouille sausage, and corn and cooks them with aromatics like garlic cloves, lemon, and celery. They also have a special blend of Cajun seasoning to add a little spice to the crawfish dish. Another spot is Cajun Seafood, which has gradually expanded to four locations around New Orleans since opening in 1995.
West Bank Vietnamese Food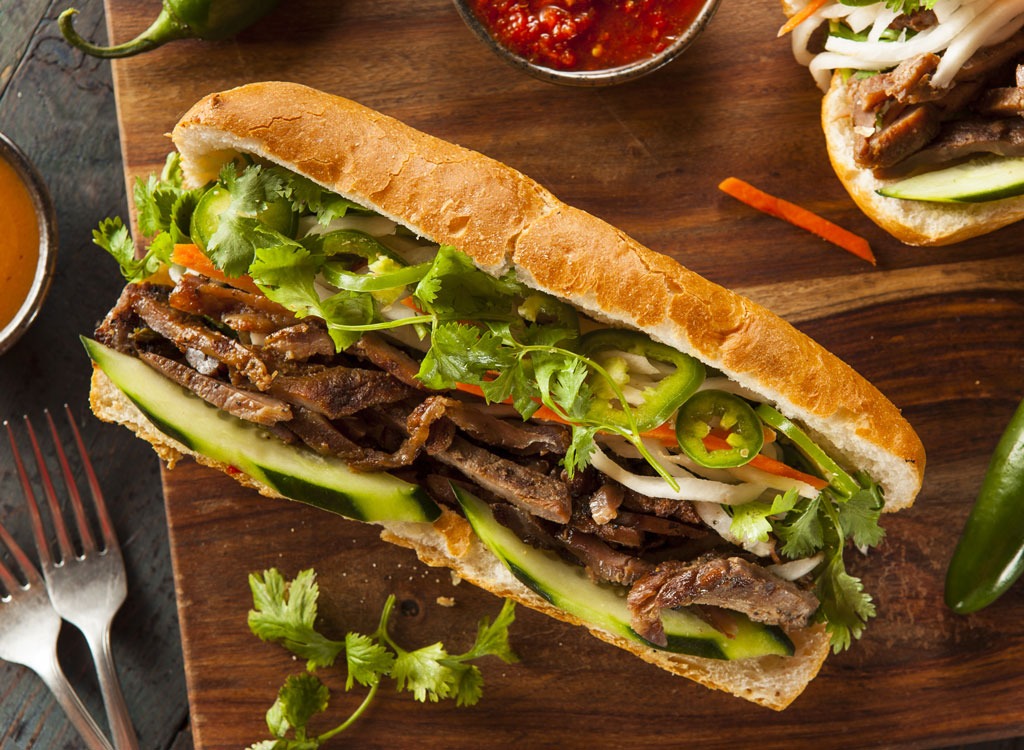 NOLA's residents seem to be in agreement that this is an undervalued cuisine choice. It's something locals understand. The Vietnamese community has been firmly established in New Orleans since the 1970s, and you can find restaurants reflecting this community all over the city. The West Bank is one of the original areas that you could find spring rolls, pho, and banh mi. Try Banh Mi Boys or 9 Roses.
Wherever you stay during your trip to New Orleans, you're bound to have plenty of delicious local cuisine options to choose from.