ALDI Shopper Finds a Potentially Deadly Discovery Lurking in Her Groceries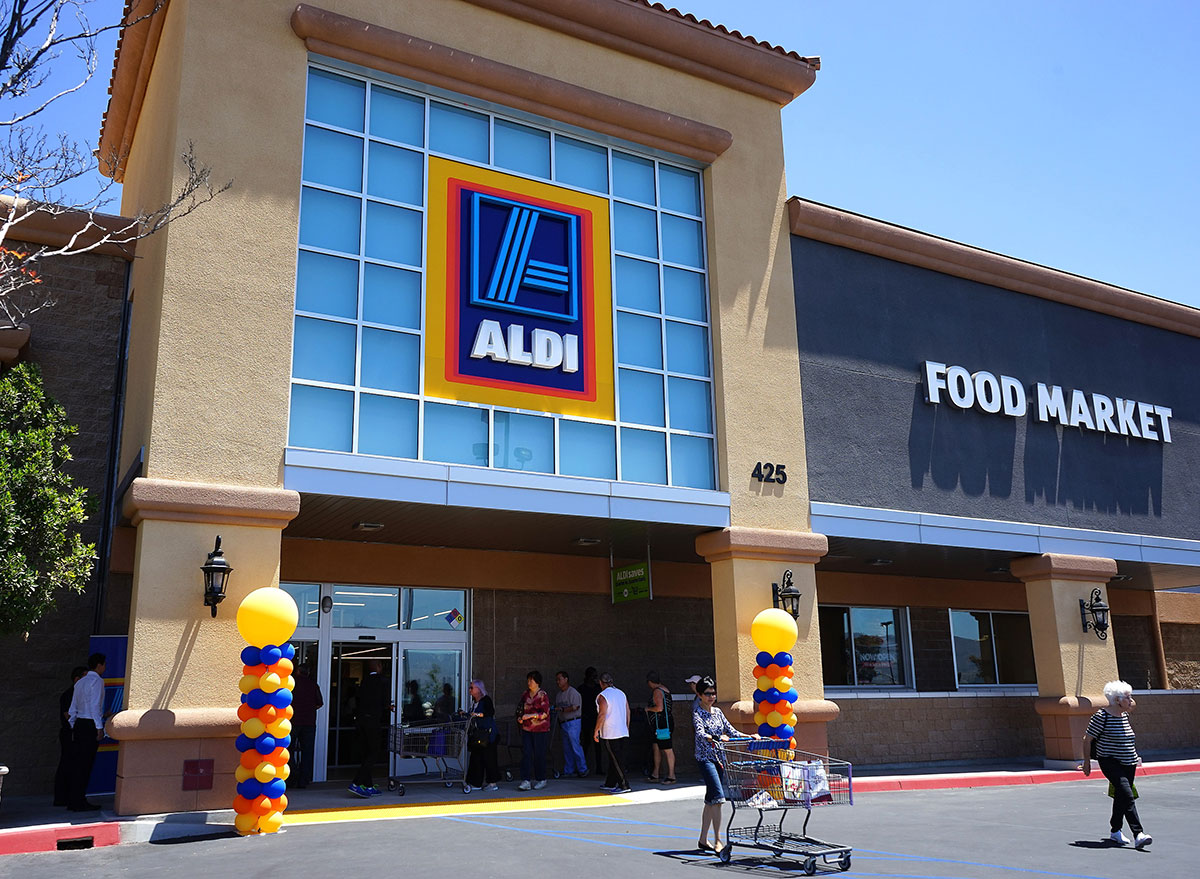 From fresh produce to healthy snacks, ALDI is a destination for grocery finds that are easy on the waistline and the wallet. However, after a recent trip to the low-cost chain, one customer in Australia reported finding something unexpected—and potentially deadly—hiding in her shopping haul.
An anonymous ALDI shopper allegedly uncovered a spider lurking "in the middle" of her grapes, according to Yahoo News Australia. It wasn't just any old spider, but rather a live redback spider, which is one of the most venomous arachnids in the world. Also known as the Australian black widow, the redback spider has a bite that can produce neurotoxic effects and potentially cause death.
"Bought grapes from Aldi on Thursday [and have] been eating them on and off," the shopper reportedly posted in an ALDI fans Facebook group. "They have been in the fridge until today only to find this spider in the middle…OMG YUK!"6254a4d1642c605c54bf1cab17d50f1e
For more grocery news, check out 6 Things You'll See at Costco This Year.
In response, a fellow member of the Facebook group noted that the spiders appear to have an affinity for grapes.
"So lucky it didn't bite you," one individual wrote, while another person added: "Well that's a redback spider! Actually very common in grape bunches for some reason. Lucky you didn't grab it, it can be nasty."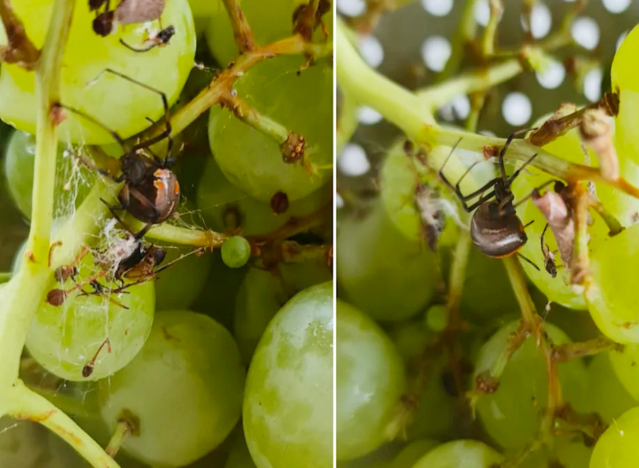 Though produce suppliers work hard to prevent unexpected hitchhikers from winding up in your groceries, they do pop up from time to time. In fact, this incident surfaced only one week after another ALDI shopper in Australia allegedly found a scorpion lurking in a head of fresh broccoli.
At the time, an ALDI spokesperson told Yahoo News Australia that any such instances should be reported directly to stores.
"We strongly encourage customers to bring issues to our attention directly so we can review," the spokesperson said. "Without contact with the customer, we can confirm that it is very unusual and that this broccoli hitchhiker isn't where they belong—which is likely back on our Aussie producers' farm."
As a rule of thumb, thoroughly inspect fruits and vegetables before adding them to your shopping cart. Then safely and thoroughly clean your produce before serving it at home. While you should always wash these fresh items, it's more crucial than ever do so—here's How to Safely Wash Fruits and Vegetables During the Coronavirus Pandemic.
Kristen Warfield
Kristen Warfield is a graduate of SUNY New Paltz's journalism program in the Hudson Valley region of New York.
Read more about Kristen