7 Best Costco Food Deals For Spring
The sales at Costco have us running to the warehouse like spring chickens!
This post contains affiliate links. If you use these links to buy something, we may earn a commission.
It's officially a brand new season, and the deals at Costco have us running to the warehouse like spring chickens!
There's always a deal to be found at Costco, but the bulk retailer sure is making it easy right now. All the food you need to bloom and blossom this season is on sale from now until April 4.
To help you build your grocery list, we've rounded up some of the best and sunniest items. And for more information about what you shouldn't put in your shopping cart, here are the Costco Foods You Should Always Avoid, According to Nutritionists.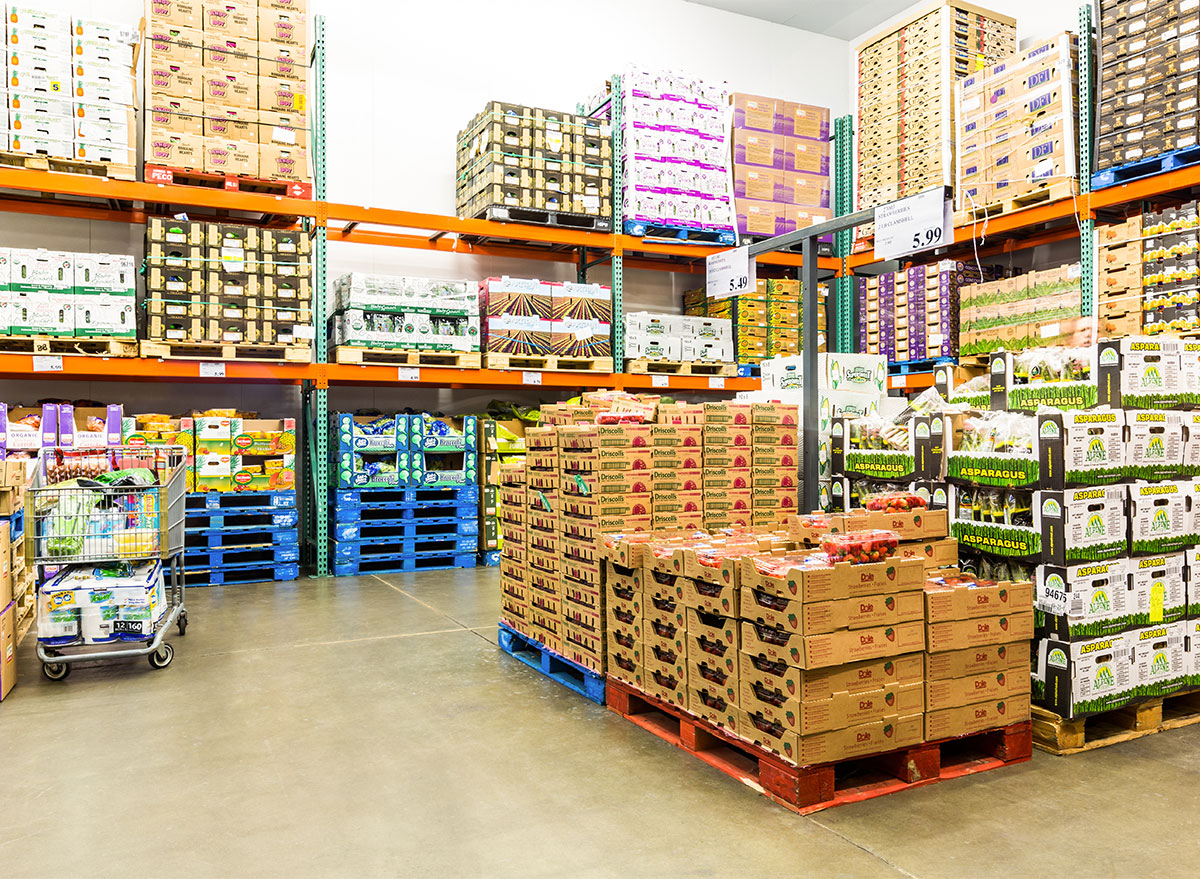 Nothing sounds better for a fresh season than fresh veggies. Costco is making it super easy to up your game with a $9.99 veggie tray that comes with broccoli, cauliflower, carrots, mini bell peppers, snap peas, and what some fans claim is the best ranch they've ever eaten!
Related: To get all of the latest Costco news delivered right to your email inbox every day, sign up for our newsletter!
Quaker Fruit & Cream Instant Oatmeal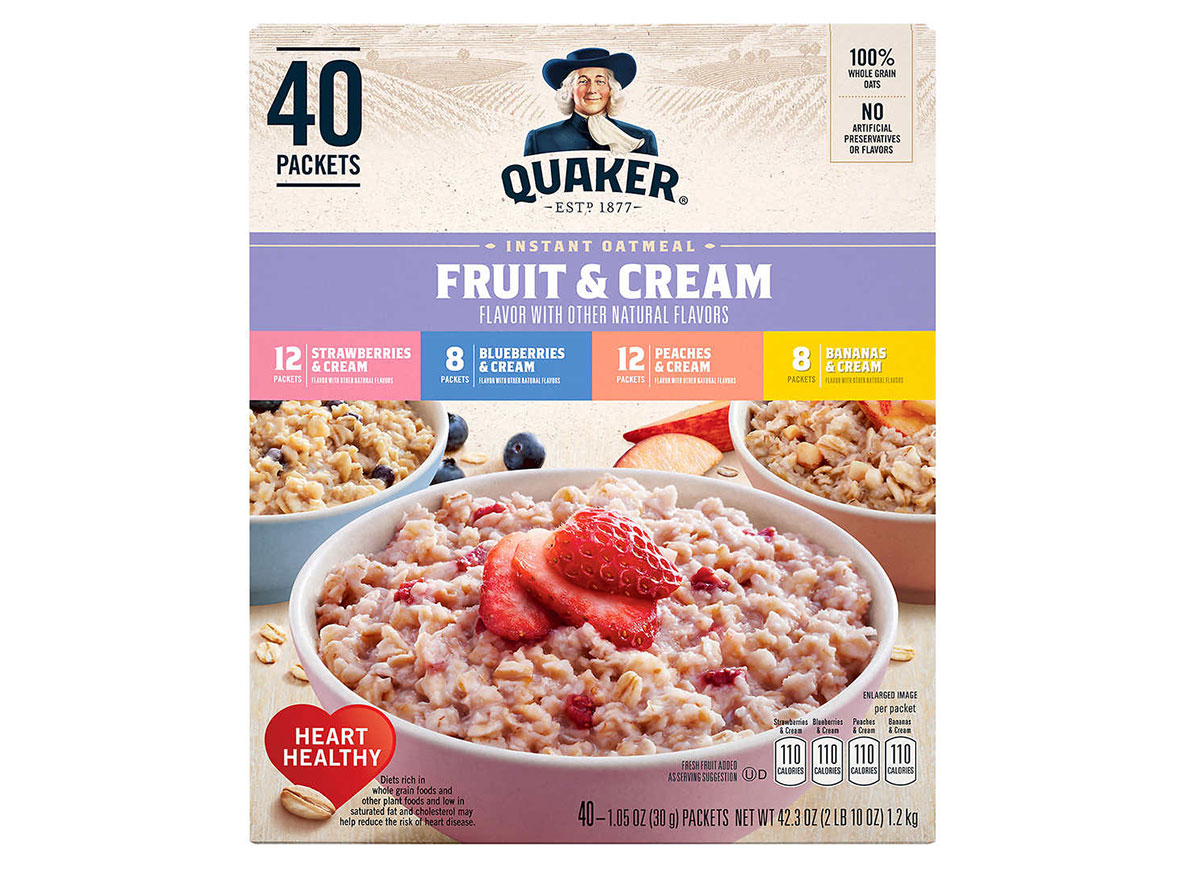 There are certain flavors that are associated with spring, and fruit is definitely on the list! Costco's newest oatmeal combines dried fruit and filling oats to give you a healthy breakfast that's sure to have you rising with the sun.
Though a 40-pack will only set you back $10, the individual packages each have 8 to 9 grams of sugar. To make sure you eat a breakfast that will keep you full and not make you crash, we recommend limiting the number of additional sweeteners—such as maple syrup, honey, or brown sugar—that you add.
For more on sugary breakfasts, here are The Worst Breakfast Foods You Should Never Start Your Day With.
Smokehouse Blue Diamond Almonds
Spring is full of treats like chocolate bunnies and other candies, but every snack doesn't have to be sweet. If you're craving something savory, Costco's 45-ounce bag (that's almost 3 pounds!) of Blue Diamond Smokehouse Almonds is currently on sale. Right now, you can enjoy $4.10 off at the warehouse and online.
Organic Tasty Bite Madras Lentils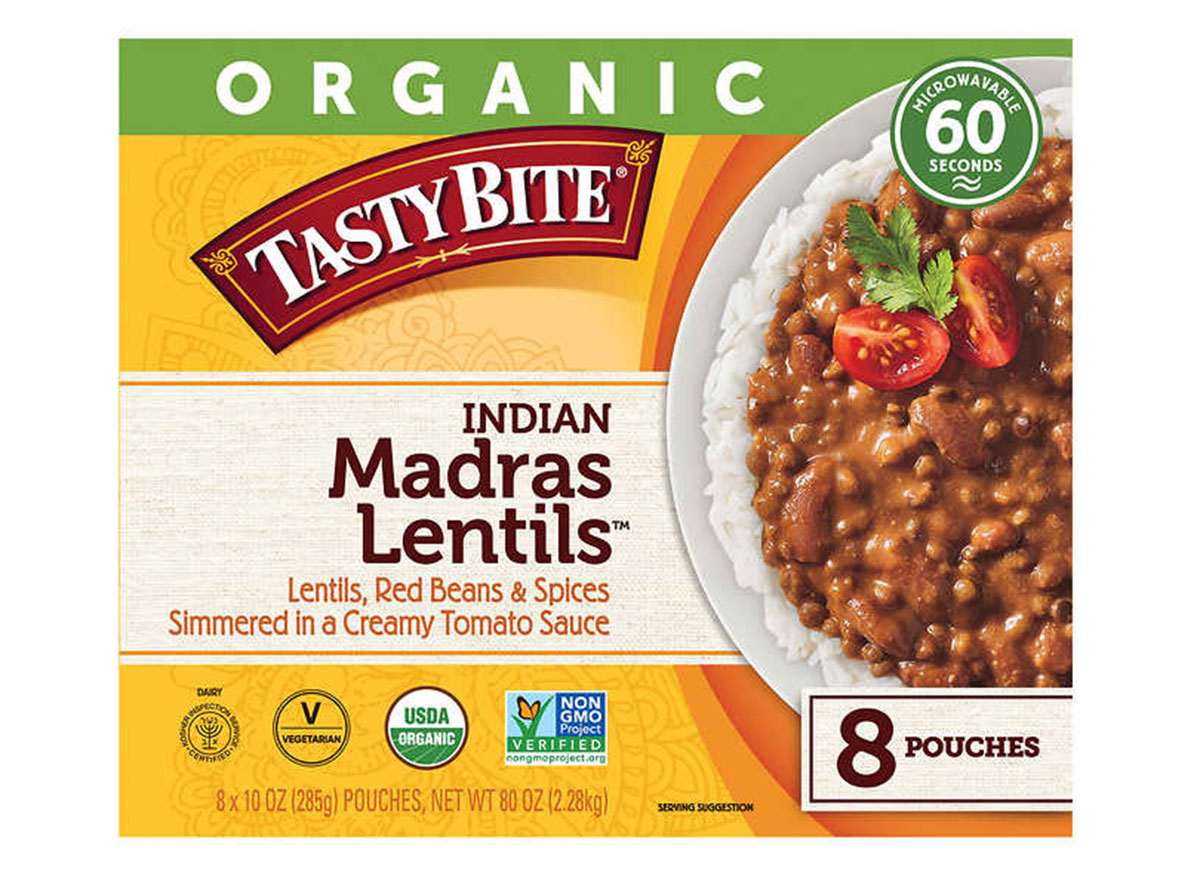 For the low-price of $10.99, you can have a hot vegetarian meal ready in 60 seconds flat thanks to Costco's current sale in stores and online. This box of eight pouches of lentils, red beans, and spices in a creamy tomato sauce is also organic and has only 290 calories. For a protein-rich meal, the back of the box recommends adding pouches to tacos, lettuce wraps, or even baked potatoes.
Related: 40 Ways to Make Your Weight Loss Efforts Twice as Effective
Crunchmaster Multi-Grain Baked Crackers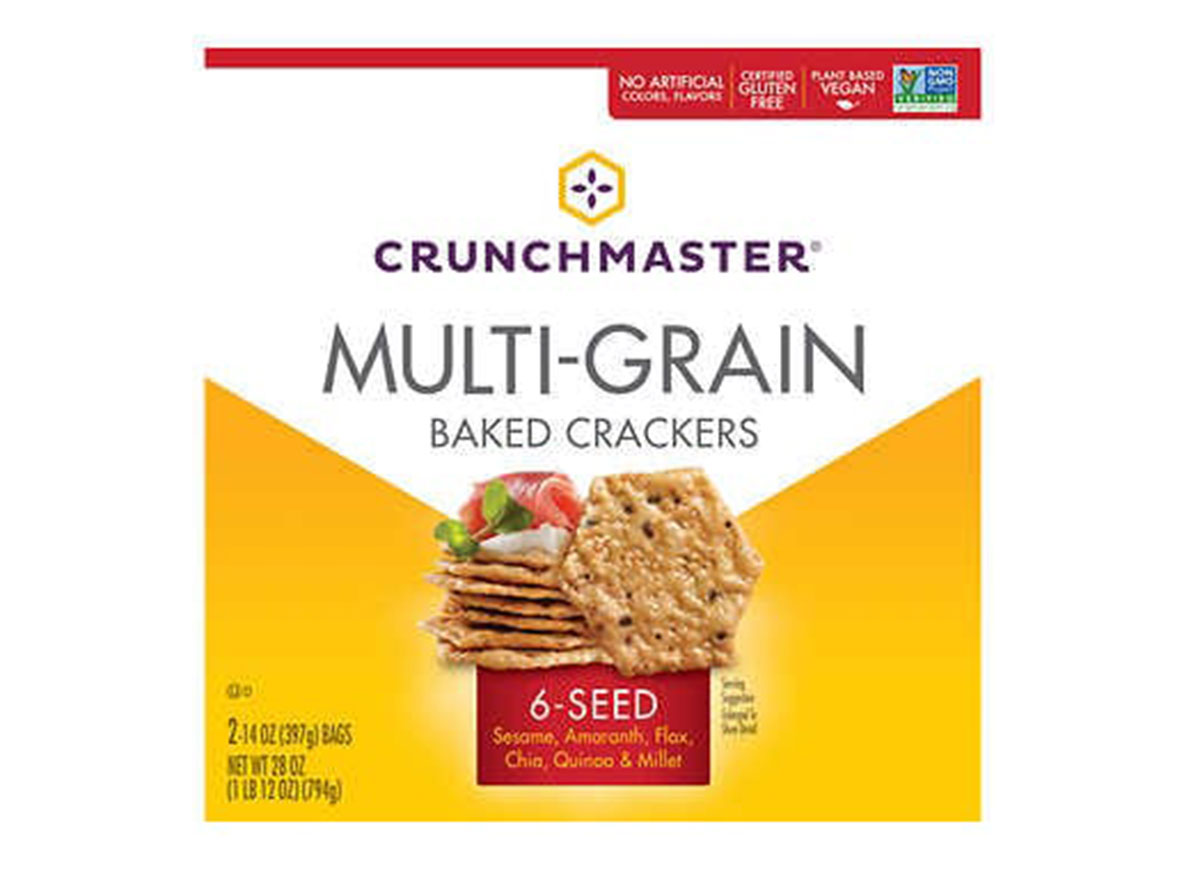 These Crunchmaster crackers were already cheap at Costco, but now they're only $7.49 at the warehouse. Made with amaranth, chia, flax, millet, quinoa, and sesame, these crackers are also gluten-free and vegan. Included are two 14-ounce bags that will feed the whole family, and we suggest pairing them with the aforementioned veggie tray. Get this deal in the warehouse or online before you can say it's almost summer!
MorningStar Farms Veggie Sausage Patties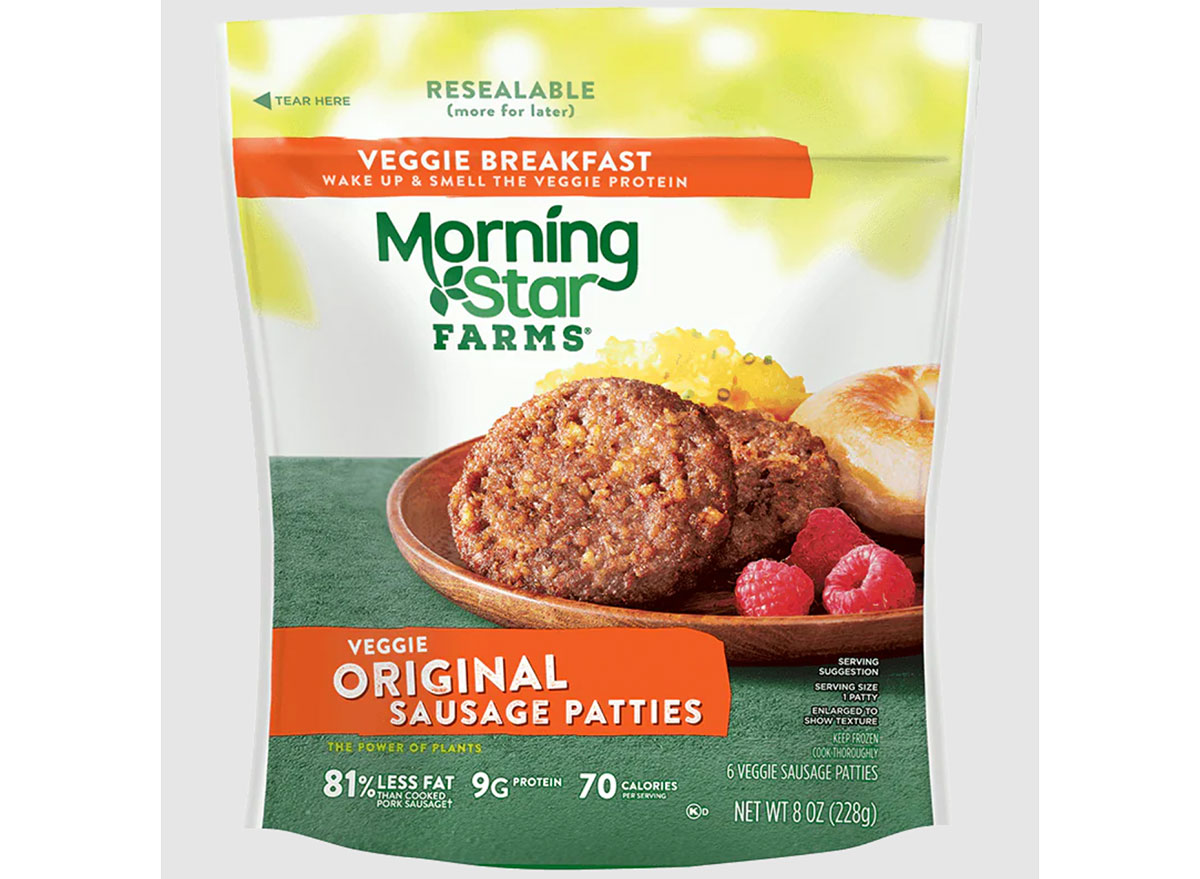 You can take advantage of some deals without having to leave home (thank you, same-day delivery!), but this deal isn't one of them. However, it's well worth a trip to the warehouse, because these packs of 32 veggie sausage patties are currently $3.50 off.6254a4d1642c605c54bf1cab17d50f1e
Each patty has 80 calories, 3 grams of fat, 230 milligrams of sodium, 5 grams of carbohydrates, 9 grams of protein, and 2 grams of fiber. They're also a great alternative to regular sausage, which isn't the best to start your morning with—no matter the season.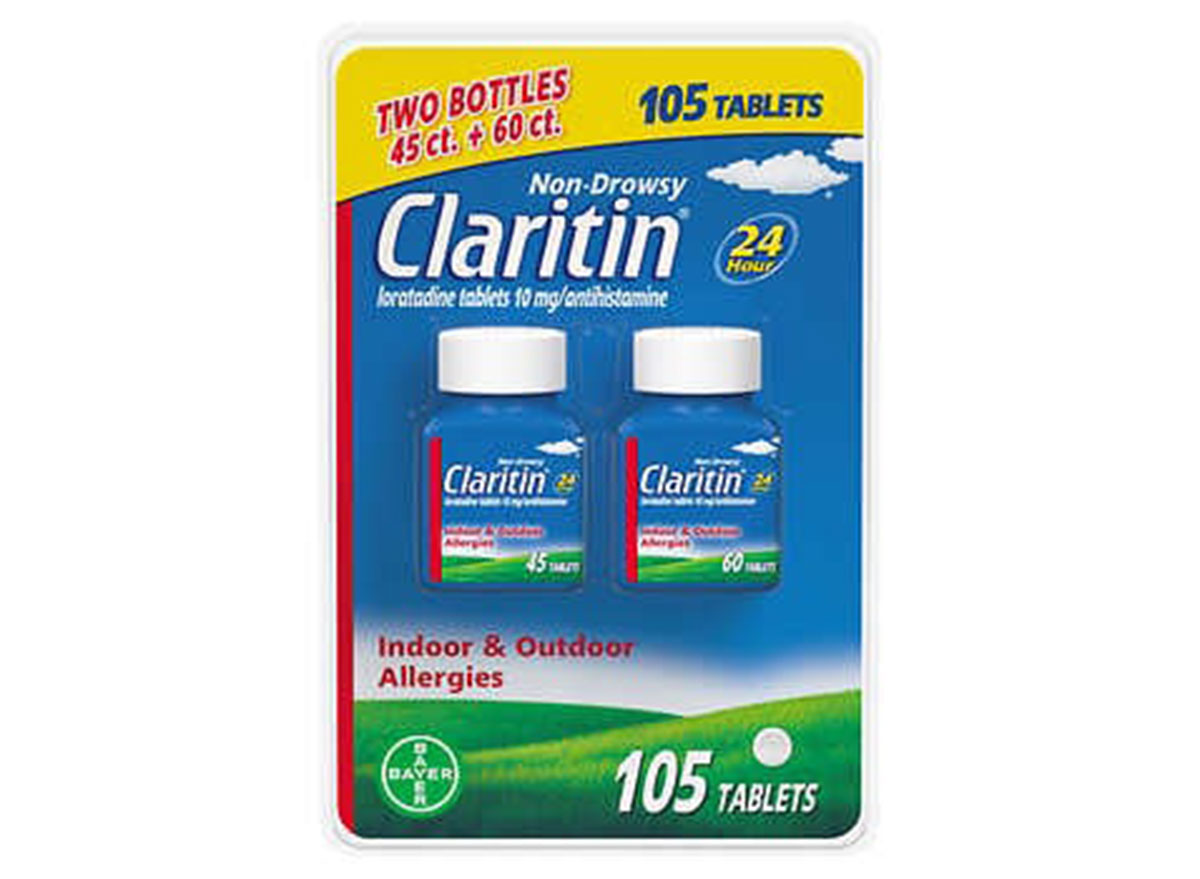 So this technically isn't a food item, but spring has officially started. For many of us, that means dealing with seasonal allergies. Thankfully, Costco currently has tons of products on sale that can help you navigate the great outdoors. Jumbo packs of Claritin are currently $8 off, meaning individual tablets are ringing up at about $0.30! They conveniently include two bottles, one with 60 tablets and the other with 45.
Amanda McDonald
Amanda has a master's degree in journalism from Northwestern University and a bachelor's degree in digital journalism from Loyola University Chicago.
Read more about Amanda