Will 2022's "Best Jobs" Make 90K Hours Of Life Fulfilling For You?
Most Americans spend the majority of their active time at work, research says.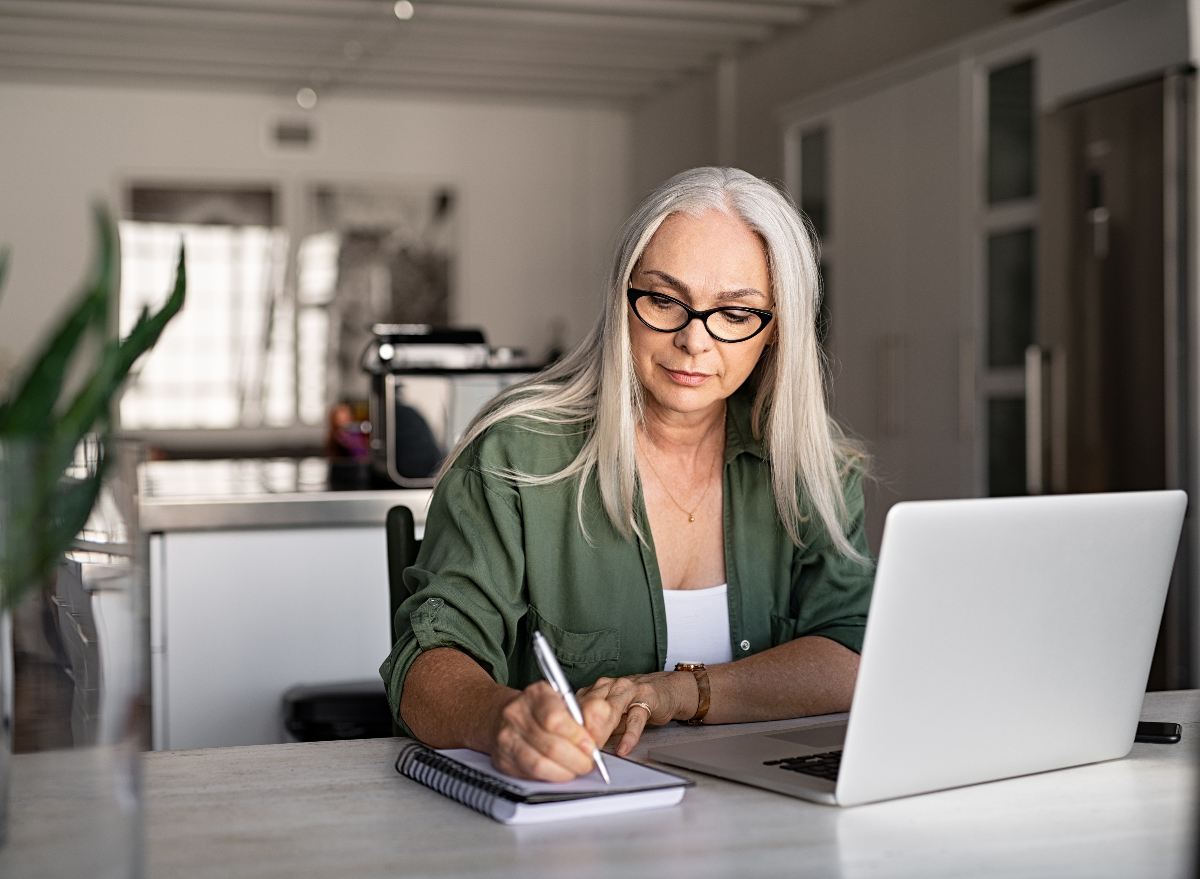 When it comes to the total amount of hours we're awake each day and week, most Americans will spend the majority of their active time at work. In fact, according to previous research published by Gettysburg College, approximately 90,000 hours are dedicated to being at work during the average person's lifetime. That's a huge chunk of time, so it's critical to identify a career that feeds your mind and fulfills you in the best of ways—and that can be a different, personal choice for everyone.
U.S. News recently released their ranking of 2022's "best jobs." The ranking took into consideration many important aspects of each field, including annual salary, the potential for growth, future job opportunities, level of stress, and balance of work and life. Read on to learn what jobs made the cut, and next, check out The 6 Best Exercises for Strong and Toned Arms in 2022, Trainer Says.
These are the top five jobs of 2022, based on the ranking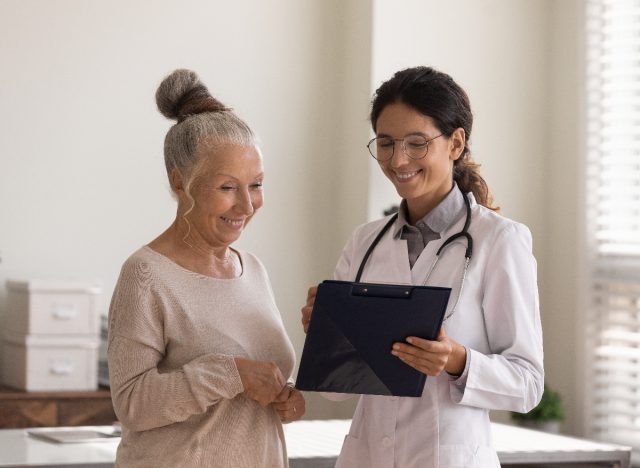 The number one best job of 2022 named on their list (Drumroll, please!) is that of an Information Security Analyst. The field pays a median salary of $103,590 and requires a Bachelor's degree. That job is followed by Nurse Practitioner ($111,680 median salary and a Master's Degree requirement). Number three on the list is Physician Assistant ($115,390 median salary and a Master's Degree requirement), with Medical and Health Services Manager ($104,280 median salary and a Bachelor's Degree requirement) taking fourth place. Coming in at number five is Software Developer ($110,140 median income and a Bachelor's Degree requirement).
As far as the top paying jobs are concerned, some of them include Physician (median salary of $208,000; Doctorate degree), Oral and Maxillofacial Surgeon (median salary of $208,000; Doctorate degree), and Anesthesiologist (median salary of $208,000; Doctorate degree)—which are all listed further down on the ranking.
Related: The #1 Worst Wellness Mistake You Can Make, New Study Says
Here's what the ranking took into consideration to determine the best jobs
The U.S. News team that put together the ranking admits that all jobs are a personal choice. What's interesting to one may not be the right choice for someone else. We also know that not many people stay with one job forever.6254a4d1642c605c54bf1cab17d50f1e
The ranking took several preferences into consideration that job seekers seem to want, which include high paying jobs, careers that are booming, and those with the opportunity to advance. These jobs are amazing for the right individual, and the median salaries will certainly pay their bills. Whatever an individual's lifelong dream was, is it a fulfilling job now? Will it feed their interest and happiness for a period of 90,000 hours over a lifetime? Well, that all comes down to personal choice and science!
Previous research found that a lot of Americans don't end up in the career they studied in college
Previous research conducted by CareerBuilder surveyed 2,134 workers—and it revealed that a good number of Americans don't end up in the career they started out for in college. Of the college grads surveyed, 47% of them accepted a position that was unrelated to their major. Interestingly, 32% of the graduates revealed they were never employed in their studied profession.
Fortunately, 64% of workers feel they're content with their chosen degree, and 61% noted they're hopeful they will land the job of their dreams. More than 33% of workers with college degrees wish they chose a different major in college.
Related: The Worst Self-Care Habits That Destroy Your Immunity, Experts Say
Science says if you like what you do on the daily, you'll be happy and more productive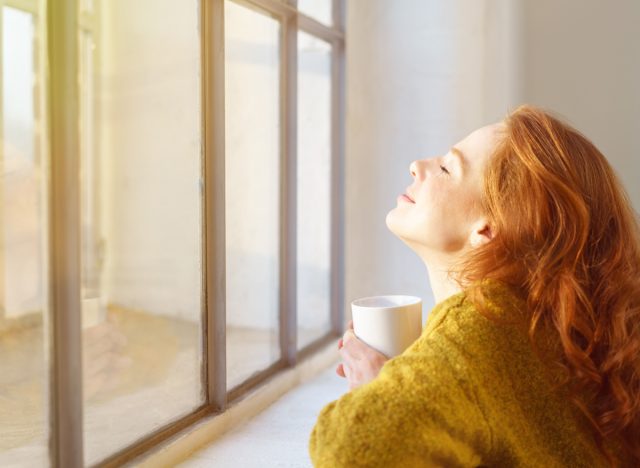 A study conducted by Oxford University's Saïd Business School found that people are 13% more productive when they're in happy spirits. If you really enjoy what you do every day, you'll likely be in a great mood, which, as this study proves, will allow your productivity to skyrocket. It can make the hours spent at work totally worth it.
To wrap things up, a career path may lead to the best job you never knew you needed in life. Or, what you initially thought you wanted may not be the right path for you. Hey, what's considered the "best job" may not even be the best for you personally. But it can't be stressed enough: If you're happy and you know it, you're doing just fine.
Alexa Mellardo
Alexa is the Mind + Body Deputy Editor of Eat This, Not That!, overseeing the M+B channel and delivering compelling fitness, wellness, and self-care topics to readers.
Read more about Alexa