The #1 Worst Wellness Mistake You Can Make, New Study Says
This habit could negatively impact your wellbeing and health in the long-run.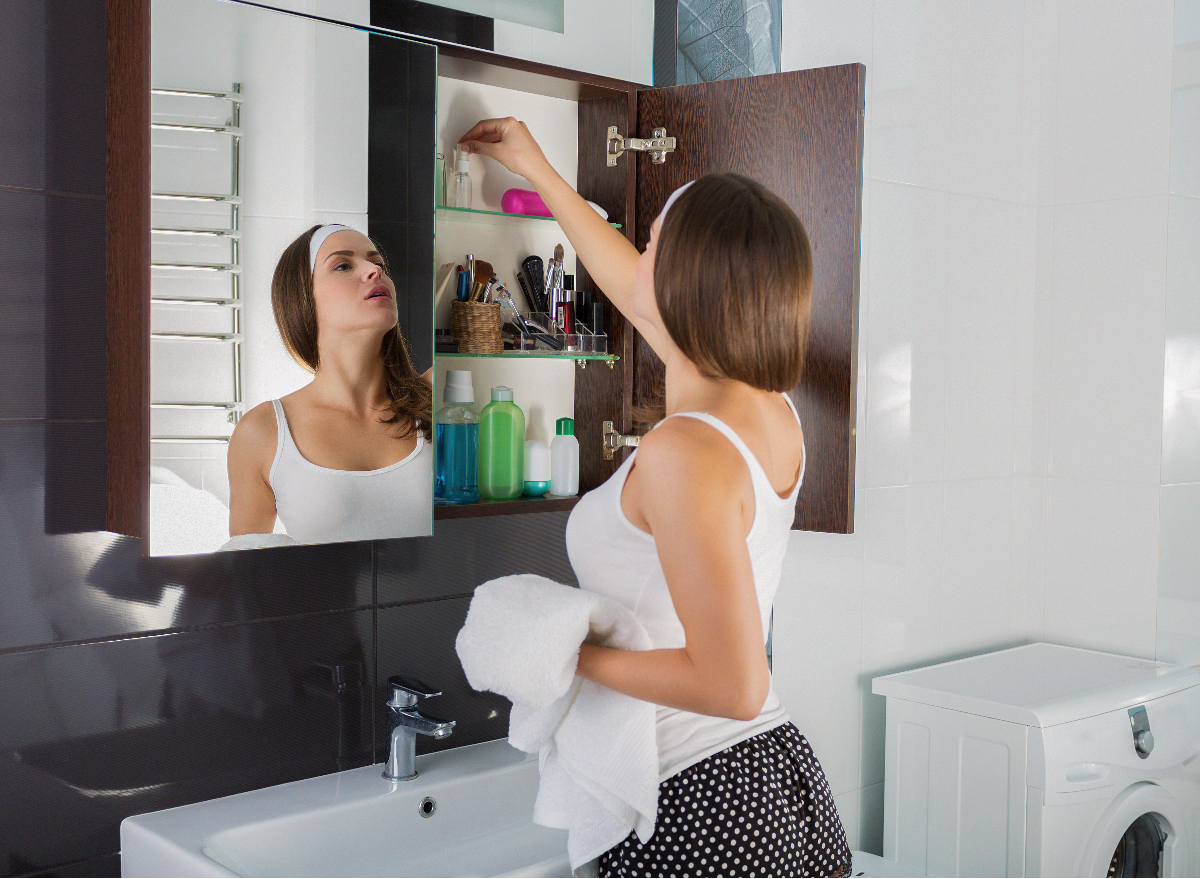 If you're reading this article, chances are, living a healthy lifestyle is high up on your list of priorities. In all likelihood, you already do your best to resist late-night cravings for cookies and chips, exercise on days you really just want to relax on the couch, and get at least seven hours of sleep. You may even have a wellness routine down pat, but there's always room for improvement. In fact, there's a common wellness mistake you might be making that you're not even aware of, and it has to do with staying on top of your oral health.
Noteworthy new research from the University of Birmingham reports that the decisions you make in front of your bathroom sink may influence your long-term wellbeing and health just as much as anything that happens at the gym or in the kitchen. Read on to learn more about this major wellness mistake everyone should avoid. And next, don't miss This One Habit Can Help Fight Your Brain's Aging, New Study Says.
Floss, then floss some more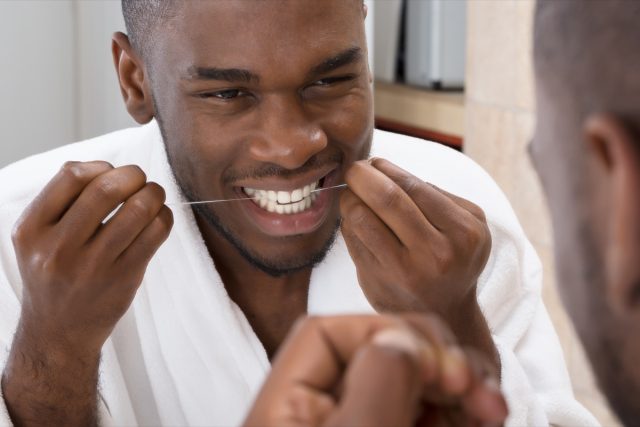 While it's safe to assume that most people know to brush their teeth twice per day, this latest research indicates that neglecting your oral health can lead to a whole lot more problems than dealing with a few extra cavities.6254a4d1642c605c54bf1cab17d50f1e
Study authors report that a history of gum disease (largely gingivitis and periodontitis) is linked to a major increase in the risk of developing a litany of health conditions including cardiovascular disease (stroke and heart failure) and mental health issues (anxiety, depression, and serious mental illness). Poor oral health is also associated with higher odds of autoimmune conditions such as arthritis and type-1 diabetes, and cardiometabolic disorders like type-2 diabetes and hypertension.
"Poor oral health is extremely common, both here in the UK and globally," says co-first study author Dr. Joht Singh Chandan of the University of Birmingham's Institute of Applied Health Research. "When oral ill-health progresses, it can lead to a substantially reduced quality of life. However, until now, not much has been known about the association of poor oral health and many chronic diseases, particularly mental ill-health."
Everyone knows brushing and flossing will preserve your smile, but maintaining healthy gums also benefits your entire body and brain. Gingivitis is quite common and symptoms are typically moderate. You may notice nothing more than some slight swelling and a bit of bleeding when you brush or floss. If such symptoms sound familiar, it's probably a good idea to reassess your flossing technique and frequency.
Related: Sign up for our newsletter for the latest health and fitness news!
The research
"We conducted one of the largest epidemiological studies of its kind to date, using UK primary care data to explore the association between periodontal disease and several chronic conditions. We found evidence that periodontal disease appears to be associated with an increased risk of developing these associated chronic diseases," Dr. Chandan explains.
Researchers analyzed a dataset encompassing 64,379 patients, all of whom had been diagnosed with a form of periodontal disease (60,995 of which had gingivitis while 3,384 were living with periodontitis). Those individuals were then compared to another 251,161 individuals with no history of periodontal disease. Across all considered subjects, the average patient age was 44, and 43% of the studied individuals were male.
While analyzing the data, study authors looked to see if those who had been diagnosed with gum problems were any more likely to develop additional health issues (heart, mental health, etc.) over the course of a median three-year period
Staying on top of your oral health truly makes a difference
Like a painful toothache, the findings are near impossible to ignore. Astoundingly, those with a history of gum disease were 37% more likely to develop poor mental health and 33% more likely to experience an autoimmune disease. Moreover, poor oral health was linked to an 18% higher chance of heart troubles and a 26% higher risk of type-2 diabetes.
"[This study] reinforces the importance of prevention, early identification, and treatment of periodontitis and the need for members of the public to attend regular oral health checks with a dentist or dental care professional," adds periodontal specialist Dr. Devan Raindi of the University of Birmingham's School of Dentistry.
Related: This Is the Worst Food for Your Teeth, Dentist Says
A crucial piece of the larger wellness puzzle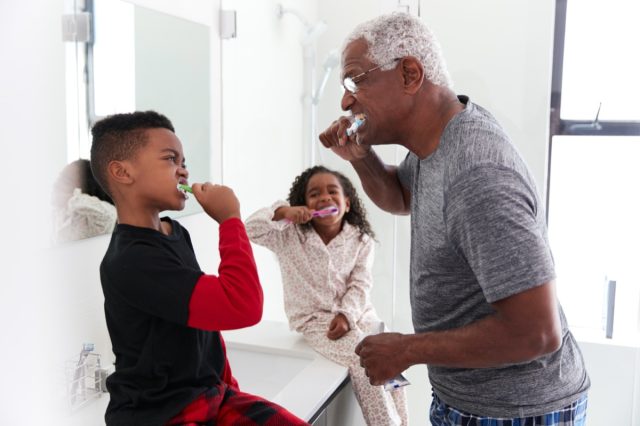 There's no shortage of tricks and tips out there that will supposedly help you improve your mental outlook and stay healthier long-term. This work tells us that taking care of our teeth and gums can help in doing just that. Oral care is an essential piece of the larger wellness puzzle.
"An important implication of our findings is the need for effective communication between dental and other healthcare professionals to ensure patients obtain an effective treatment plan targeting both oral and wider health to improve their existing overall health and reduce the risk of future illness," concludes co-senior study author, professor Krish Nirantharakumar from the University of Birmingham's Institute of Applied Health Research.
For more tips about your health and wellbeing, check out The #1 Happiest State in America, According to Data.
John Anderer
John Anderer is a writer who specializes in science, health, and lifestyle topics.
Read more about John