A Border Dispute Could Cause a Shortage of This Fast-Food Sandwich Soon, Reports Say
The supply chain of Alaska pollock has been disrupted thanks to an alleged violation of a maritime shipping law.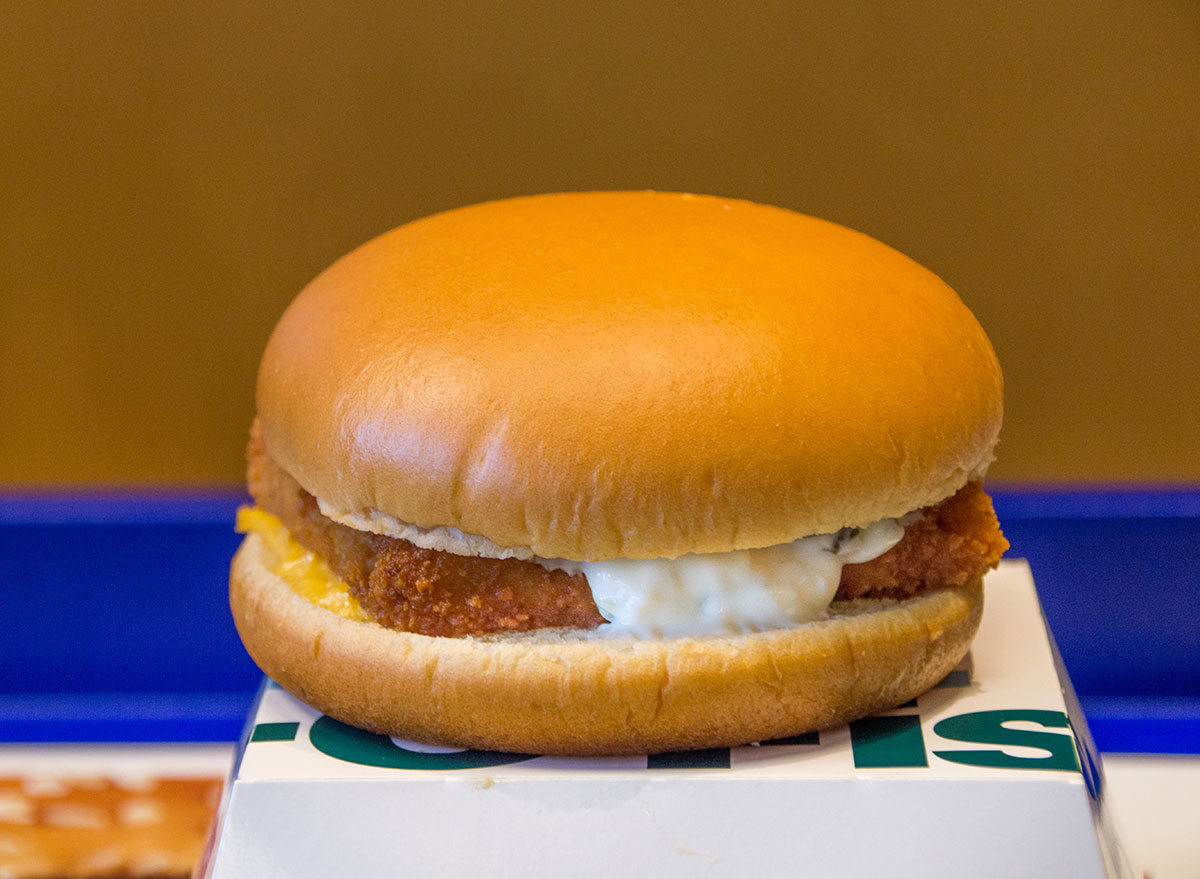 Thanks to an ongoing dispute at the U.S.-Canada border, a shortage of fish that is used in popular fast-food products like fish sticks and fish sandwiches is on the horizon.
According to Associated Press, shipments of Alaska pollock have been held at the border due to a customs issue that's currently being litigated in federal court, and if the dispute isn't resolved quickly, America could be facing a low supply of the fish for next year's Lenten season.
For more, check out Costco May Have a Shortage of This Holiday Staple at All Stores.
The supply chain of Alaska pollock is complicated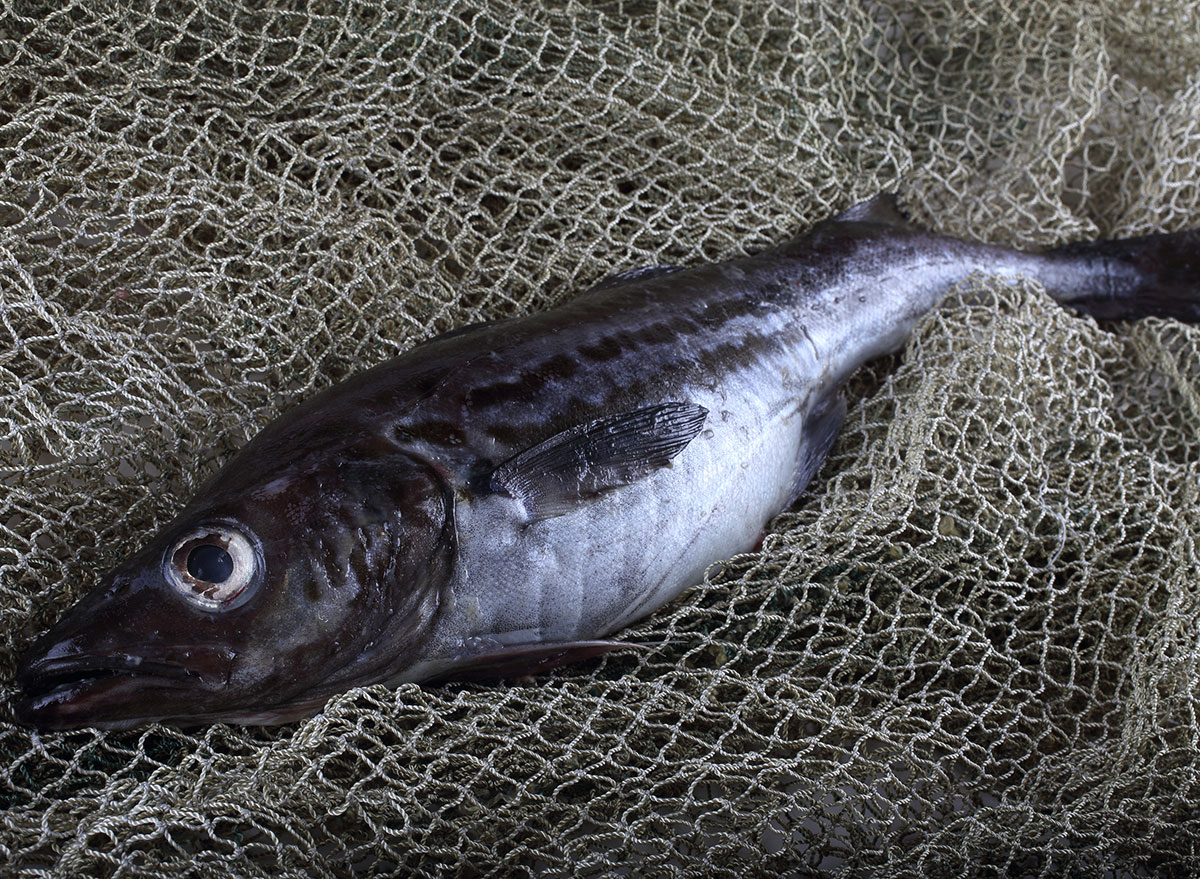 Alaska pollock, largely used for fish sticks and fish fillets, is caught by one of the largest commercial U.S. fishers, AP reports. It's then transported to New Brunswick in Canada, which borders Maine and where the goods cross into the United States.
Shippers are being fined for violations of the Jones Act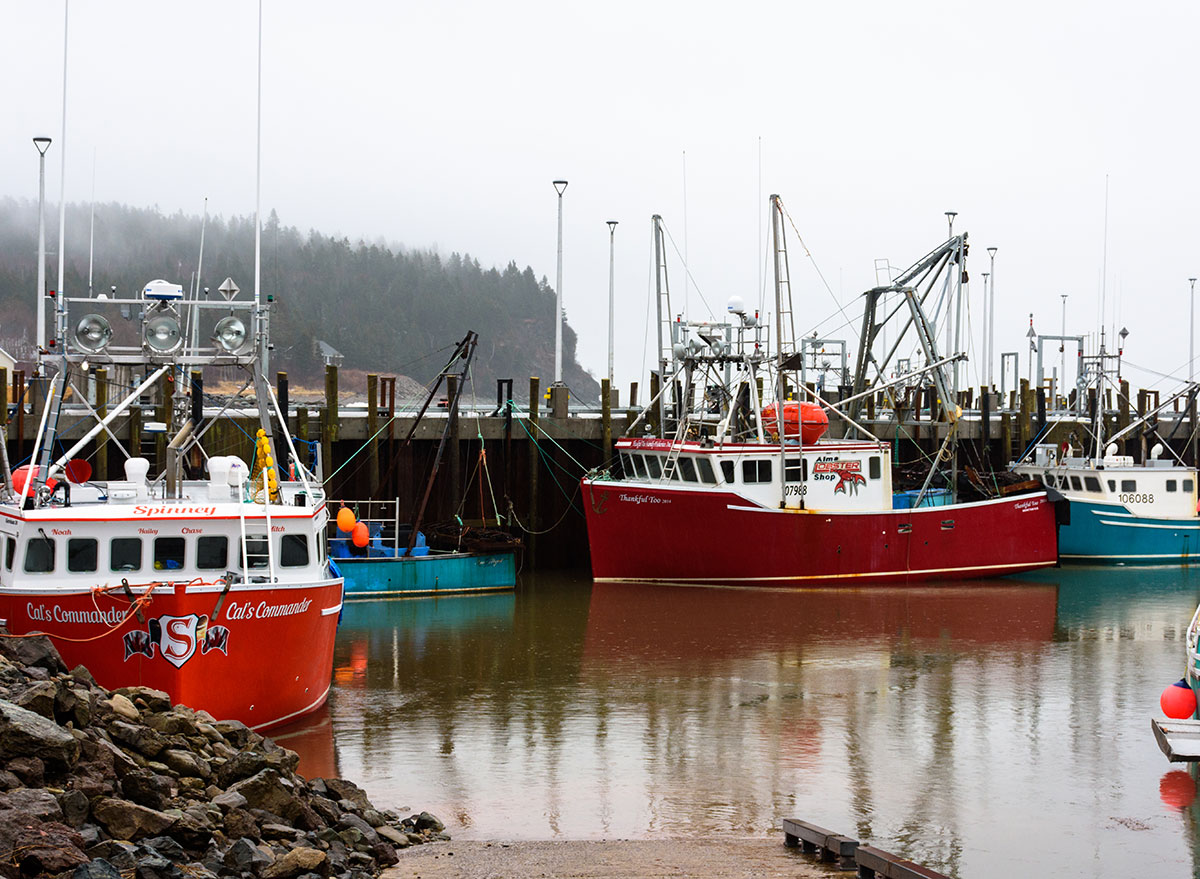 At the heart of the dispute is the mode of transportation used to get the fish into the United States. U.S. Customs and Border Protection said shippers are violating the Jones Act, which "requires that goods shipped between U.S. ports be transported on U.S.-owned ships," according to the AP.
The government claims that the shipping companies have been illegally using a 100-foot rail track at the port of Bayside in New Brunswick to get the fish across the border—a loophole in the maritime shipping law.
Millions of pounds of fish have been stuck in Canada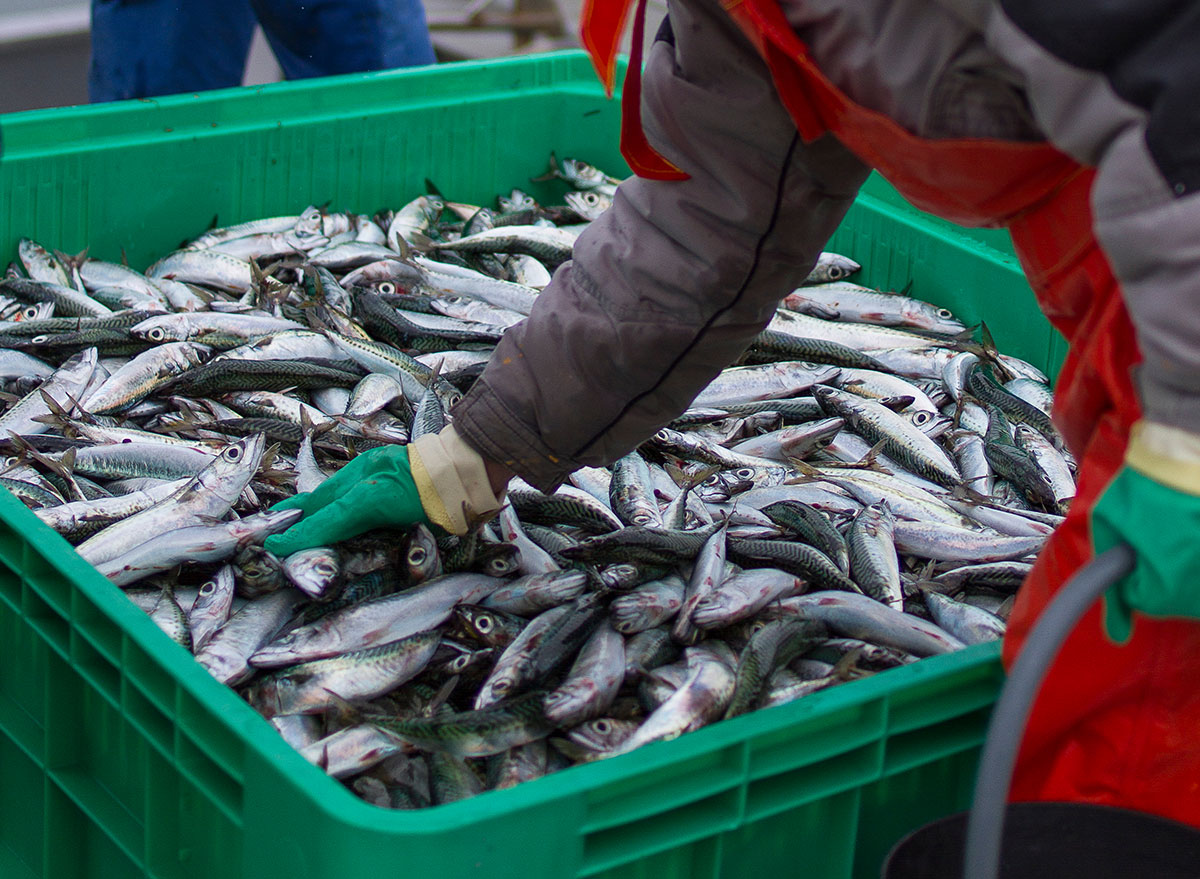 Due to the alleged violation of the Jones Act, the U.S. Customs and Border Protection has issued hefty fines in the amount of $350 million to the shippers of the fish and has held 26 million pounds of fish in cold storages in Canada.
Two of the companies fined, Kloosterboer International Forwarding and Alaska Reefer Management, took the government agency to court over the decision and recently achieved a temporary victory—they can not be issued new penalties for seafood moved through the Bayside rail line until the case is completely resolved, according to Anchorage Daily News.
Further delays could disrupt preparations for Lenten season 2022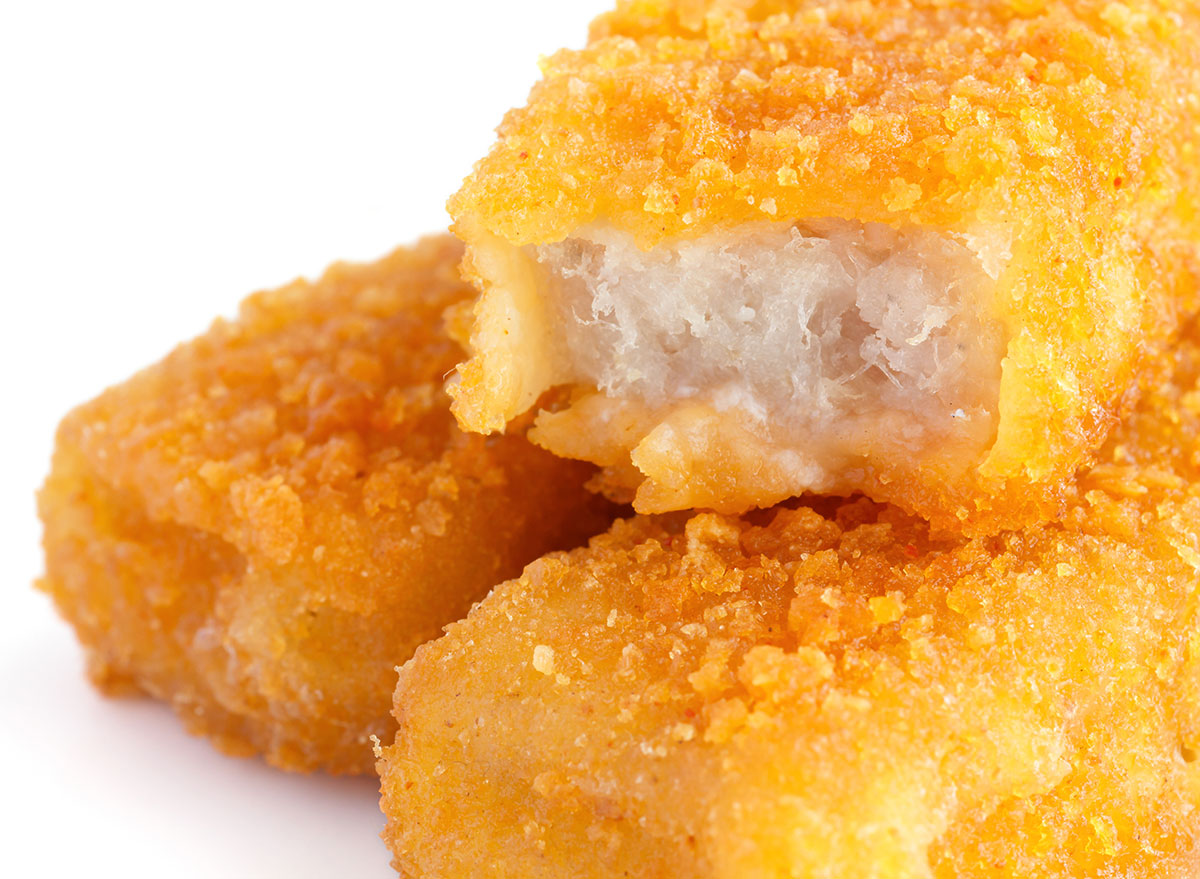 While the 26 million pounds of fish can now make its way to the United States thanks to an injunction issued by a federal Judge on Sunday, many in the industry are concerned about the larger and lengthier implications of the dispute that could disrupt preparations of fish for next year's Lenten season.
Michael Alexander, president of King and Prince, a Georgia seafood company, told Associated Press that if the pollock supply chain is disrupted, fast-food chain's fish offerings could suffer.
"If we can't get the pollock soon, then we will run out of time and other raw material; causing production lines—and people—to sit idle," he said.
Alaska pollock is used in Filet-o-Fish and numerous other sandwiches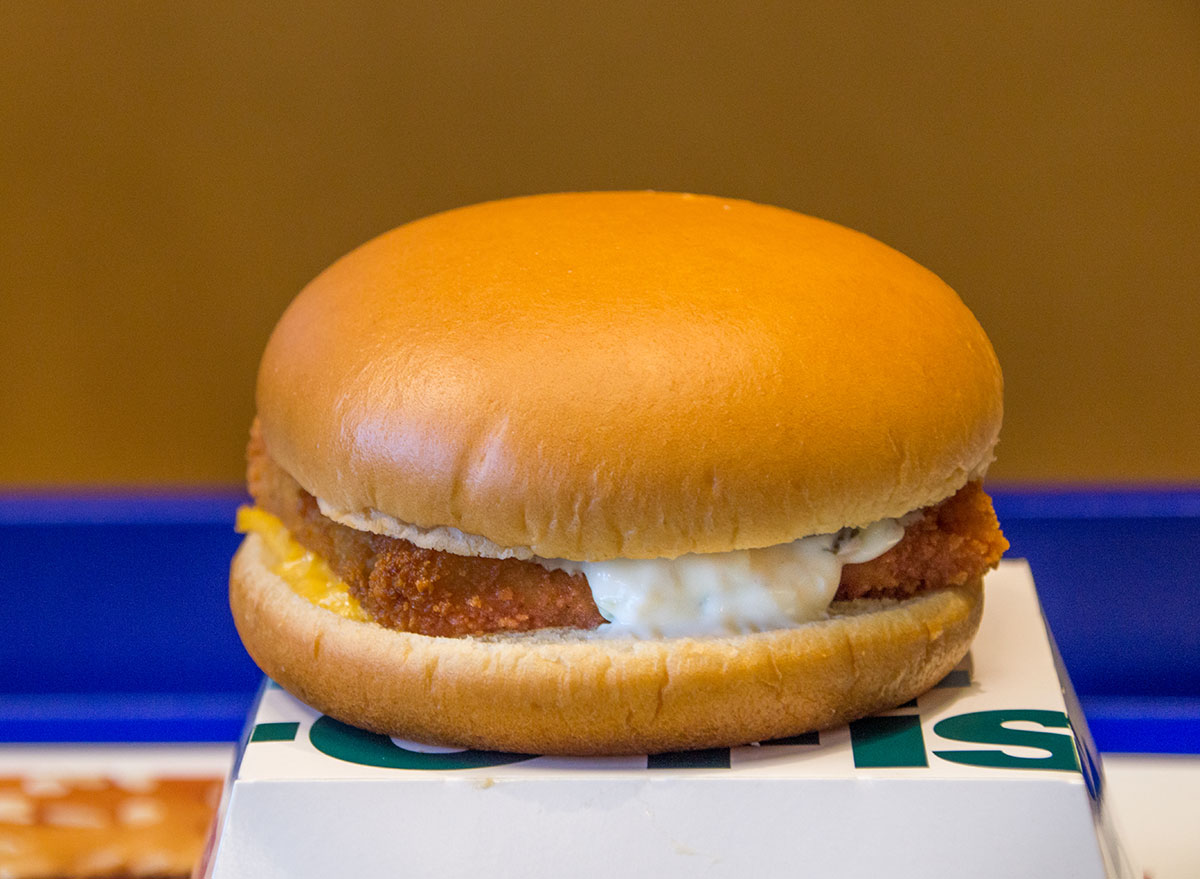 The pollock is especially in demand around Lenten season when Christians substitute red meat with fish, and look to fast-food chains and other restaurants for menu items featuring fish. McDonald's, Burger King, Arby's, White Castle, and Jack in the Box are just some of the chain restaurants that use pollock in their seasonal fish sandwiches.6254a4d1642c605c54bf1cab17d50f1e
For more, check out the 108 Most Popular Sodas Ranked By How Toxic They Are.
Mura Dominko
Mura is ETNT's Deputy News Editor, leading the coverage of America's favorite restaurant chains, grocery stores, and viral food moments.
Read more about Mura