This Once-Popular Chicken Restaurant Chain Is Falling Out of Favor With Customers
The beloved hybrid of fast-food and home cooking is suddenly plummeting in popularity.
Boston Market has been around for what feels like forever. But the chain has fallen a long way from its glory days in the late '90s, when it was one of the most popular places to get fresh rotisserie chicken.
After filing for bankruptcy and switching owners more than several times, the chain has gone from 1,200 restaurants in 1997 to its current 330 locations. It's safe to say that Boston Market doesn't dominate the fast-casual chicken market like it once used to, and declining sales show it has been steadily falling out of favor with customers.
Here's why the fast-casual chain simply can't keep up with its former glory anymore. And for more, check out This Once-Popular Sandwich Chain Is on a Steep Decline.
The chain grew too quickly and recklessly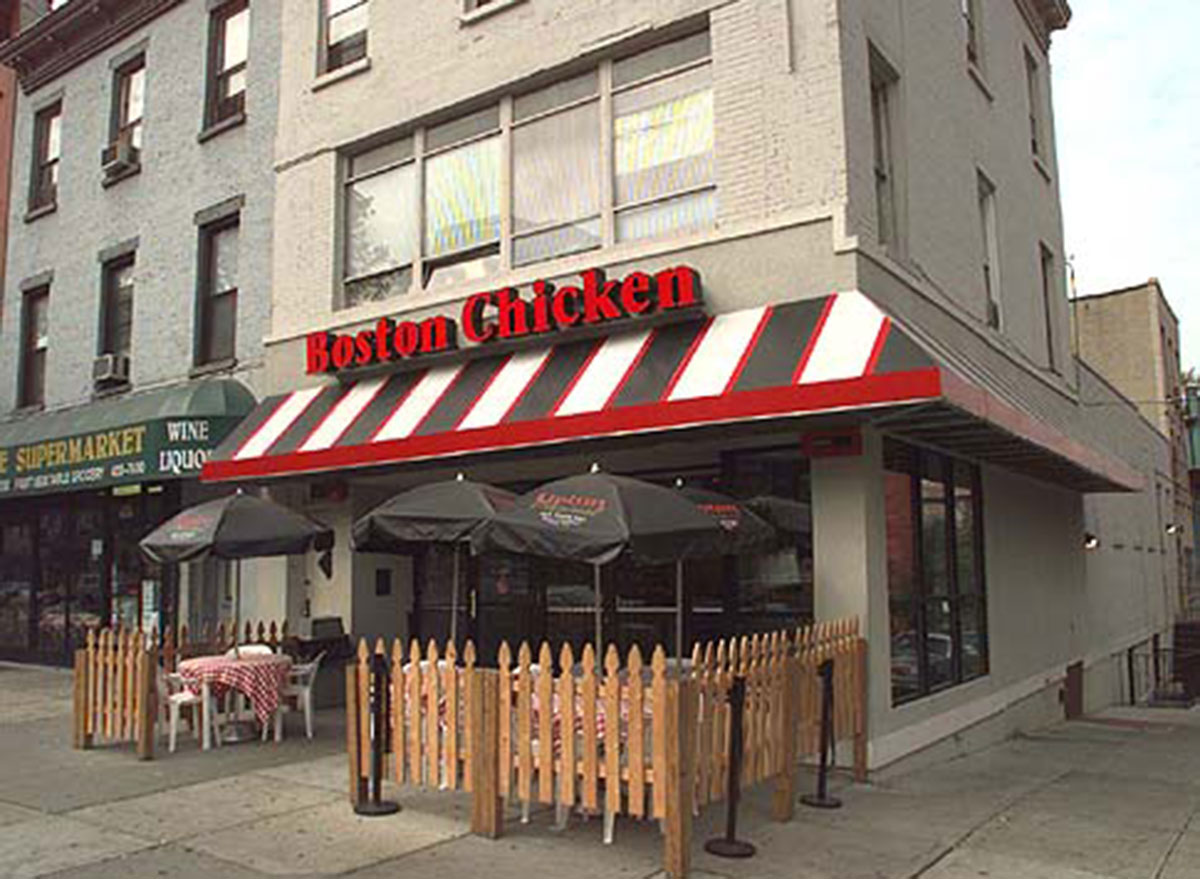 When it was good, it was great. Back in the late '90s, Boston Market was Boston Chicken, and one of the most popular places to get rotisserie chicken. The unique hybrid between fast-food and homemade food which grew out of one Newton, Mass. location was so successful that it kept attracting more and more investors.
These area developers blew up its footprint at an eye-popping speed. In 1991, the chain had over 30 locations, in 1993, over 200. In 1997 the chain was at its peak footprint of 1,200 locations.
However, in a rush to achieve this major expansion, the company allegedly ended up signing some of the most expensive leases in the restaurant industry, which eventually led to mounting debt.
Competition forced the company to make some bad moves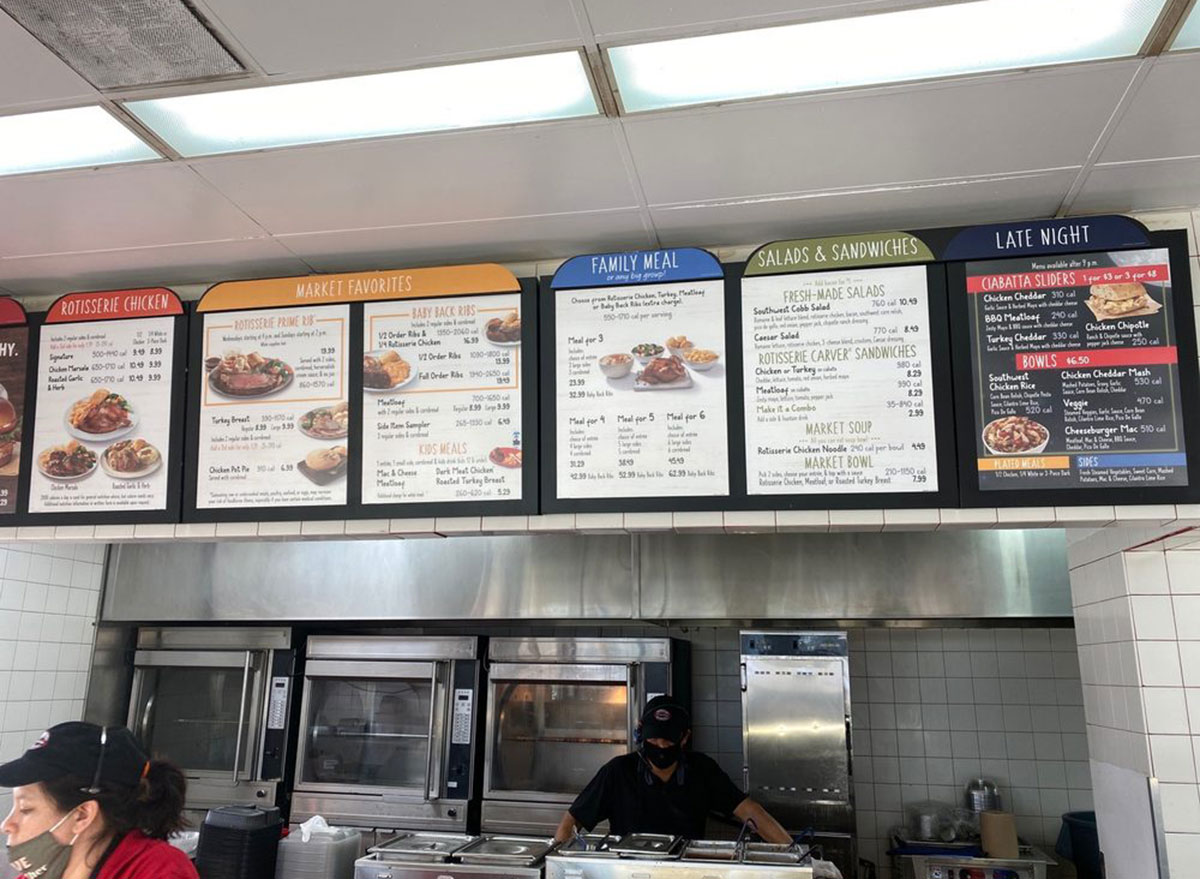 Boston Market may have had a unique product in rotisserie chicken for a while, but soon, other chains and even retailers like Costco caught on to the popularity of this relatively cheap product. In order to stand out from the competition yet again, the chain started adding more things to its menu in the mid-'90s. Turkey, ham, meatloaf, and even sandwiches were soon among them, and a name change to Boston Market soon followed.6254a4d1642c605c54bf1cab17d50f1e
But the chain was beginning to look more and more like a fast-food joint and suddenly faced a whole new pool of competitors in that arena. Money was shelled out on marketing as well as coupon deals, but the quality of their food and customer service lagged behind. This marked a major shift in their reputation.
The chain filed for bankruptcy
In 1997, profits were plummeting and the expansion came to a screeching halt. The following year, the chain filed for bankruptcy. Luckily, McDonald's, which was looking to invest in smaller brands at the time, bought a majority stake in Boston Market's business. The move saved the chicken chain from going completely bust at the time, but McDonald's ended up selling it again eight years later.
Boston Market saw mass closures over the years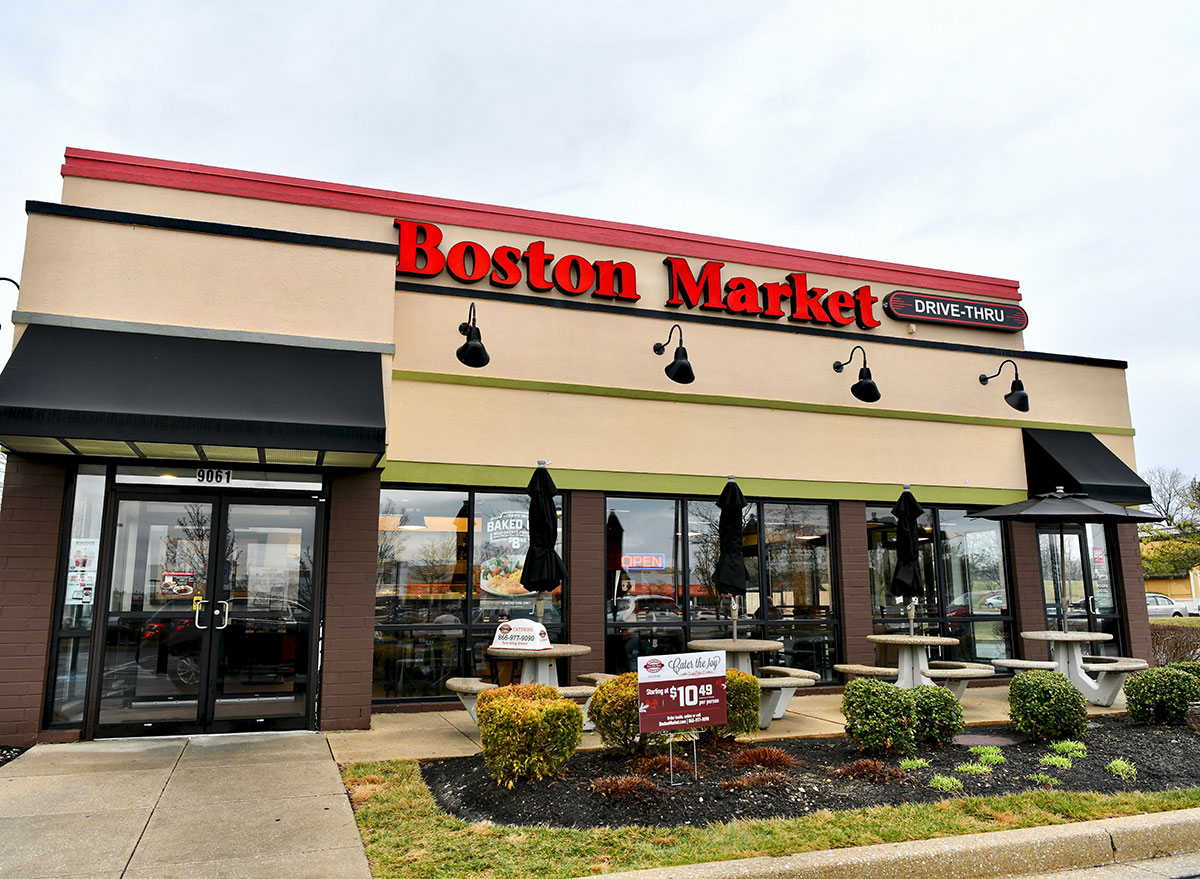 In 1997, the chain had a whopping 1,200 locations. Some 400 of those locations closed as a result of their 1998 bankruptcy filing, and their footprint kept shrinking further with every passing year. In 2019, the chain announced it was closing an additional chunk of 45 locations, leaving its current footprint at about 330.
Their sales have been declining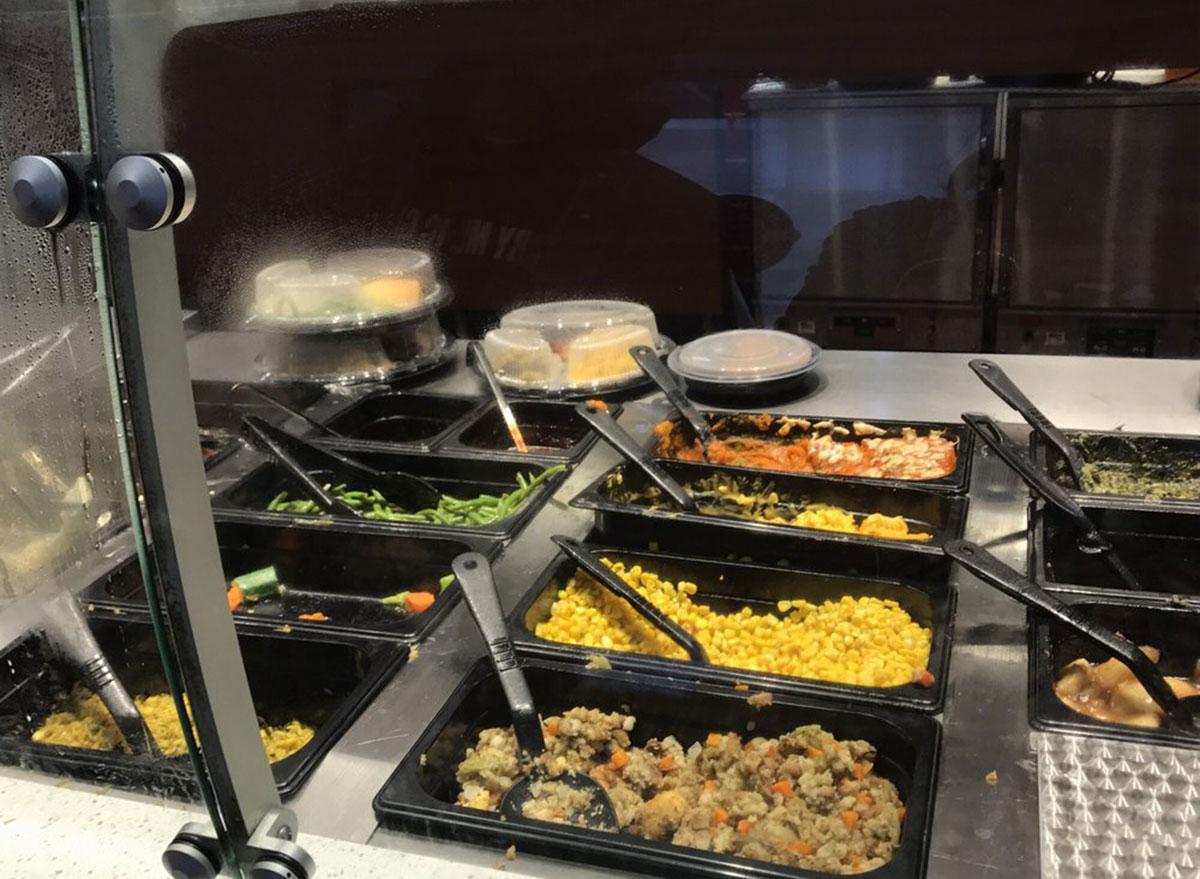 The pandemic year was a tough one for the entirety of the restaurant industry, and Boston Market was no exception. In 2020, the chain saw a whopping 24.1% decline in sales compared to the previous year. But their sales were also down 10% in 2019, and 1.3% in 2018, showing an unfortunate downward trend in popularity that started long before the pandemic.
But it might be attempting a comeback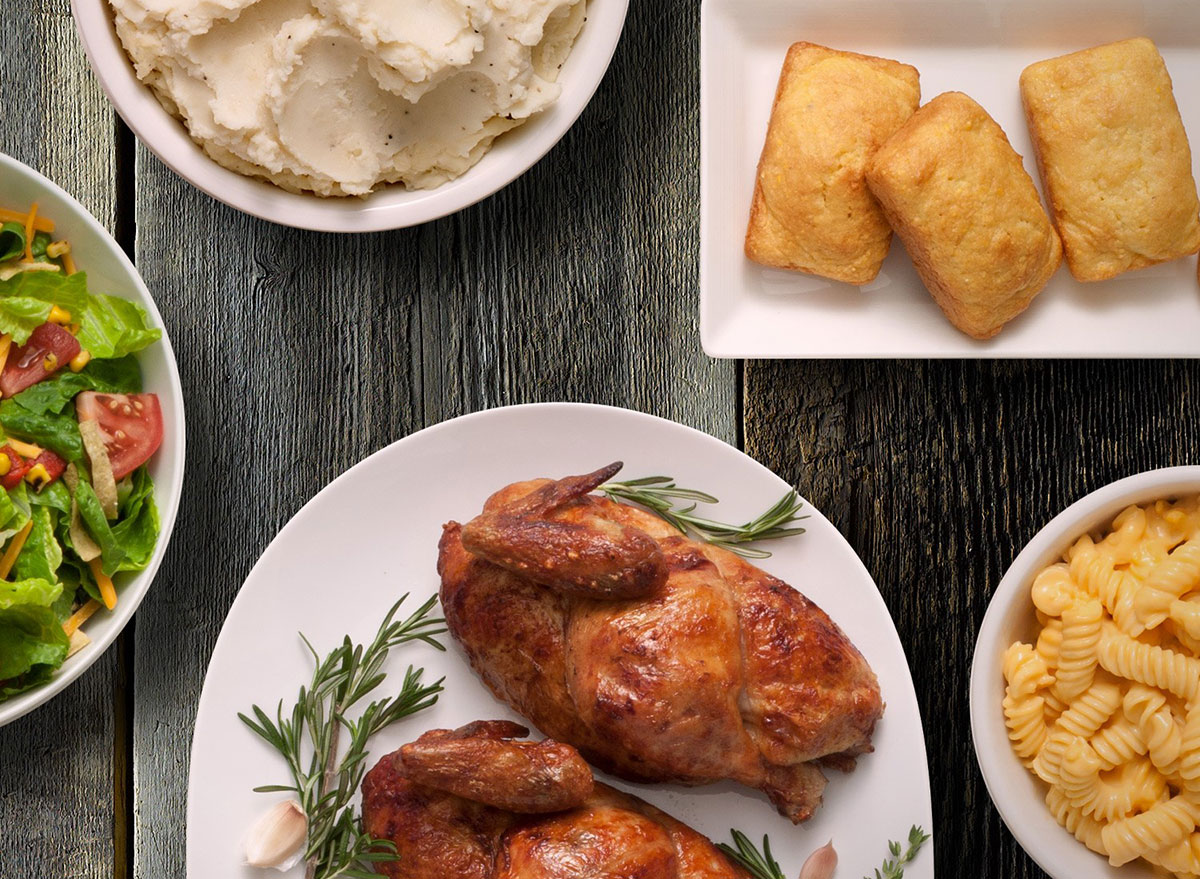 Boston Market was purchased by Engage Brands LLC in 2020, and the chain may be attempting a comeback under the new ownership. It has opened dozens of new locations since the acquisition, with 105 more in the pipeline for this year. Knowing the chain's history, the new owner Jay Pandya is cautiously optimistic that Boston Market is on the right path.
"It was growing at a very rapid pace, but the debt was also there and was quite substantial," Pandya told Restaurant Business. "In this go-round, it's structured quite a bit differently. We're not adding on extensive debt to build locations and we are building them strategically, knowing how the market conditions are."
For more, check out the 108 Most Popular Sodas Ranked By How Toxic They Are.
Mura Dominko
Mura is ETNT's Executive Editor, leading the coverage of America's favorite restaurant chains, grocery stores, and viral food moments.
Read more about Mura